Top 20 Current Dropshipping & eCommerce Trends For 2023
Dropshipping is one of the easiest ways to launch an eCommerce business. Simply create an online store, import products into your website, start promoting, and get to selling!
But in order for your store to be truly profitable, you need to stand out from the competition. And staying on top of current dropshipping trends is an essential part of that equation.
Knowing what's happening in the industry and what products are trending, as well as understanding new data and technology, is critical for success. To that end, we'll help you get a leg up by sharing some of the latest dropshipping and eCommerce trends for 2023.
It should be noted, however, that some of these are continuations of trends that started in 2022 while others are brand-new and have started in 2023.
So, without further delay, let's look at the top twenty (20) dropshipping and eCommerce trends in 2023:
Trend #1: The Post-Pandemic Rise of eCommerce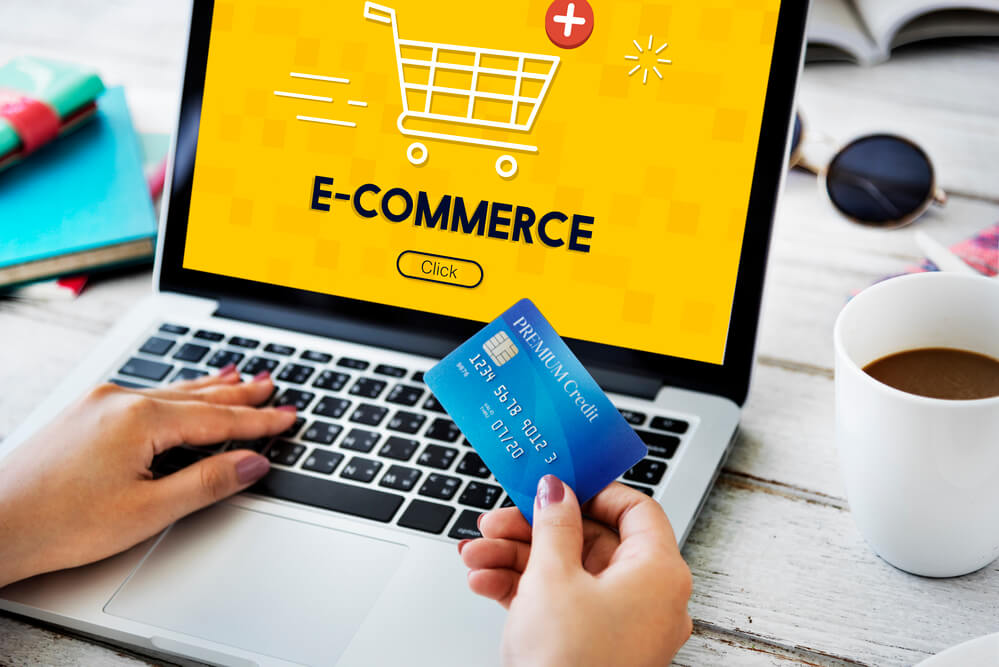 2020, 2021, and 2022 were years of global change, and that is by no means an understatement. In fact, there was a complete disruption in the retail shopping industry.
Lockdowns, quarantines, panic buying, and supply chain interruptions left consumers with no other choice but to turn to eCommerce to get the things they need for everyday life.
And we're not just talking about pizza and Chinese food. Suddenly people were ordering EVERYTHING online, including things like groceries, vitamins, baby products, household goods, and that rarest of commodities: toilet paper.
How To Use This Dropshipping & eCommerce Trend
Face it, buying habits have changed. This is still true, even two years after the start of the coronavirus pandemic. According to research, eCommerce in the U.S. grew by 14.2% in 2021 and 10.8% in Q3 of 2022. That's the highest annual U.S. eCommerce growth in at least two decades!
Plus, this extended growth is true for eCommerce all over the world. For instance, other studies estimate that the global eCommerce market will continue to grow at an impressive rate of 14.7% from 2020 to 2027.
These shopping habit changes may slow a bit when folks eventually return to their normal routines, but they won't stop. Now that people are comfortable buying online, and are used to the convenience of home delivery, they'll continue to reach for their laptops and smartphones to order needed products.
If you want to take advantage of this growing eCommerce trend, then you should definitely start an online store. Thankfully, it's super easy to use an eCommerce platform and start dropshipping on Shopify and/or Amazon.
RELATED RESOURCES:
Trend #2: Finding Hot Products to Sell In 2023
Once you get your online store up and running, you'll need to find the products that are trending in 2023. As a vendor, this will help you find what sells so that you can build a profitable store.
Luckily for you, eCommerce is strong right now, so there are always more and more trending products that consumers are looking to buy. You just need to choose the right dropshipping supplier/wholesaler with an extensive selection to choose from.
You'll also have to do some market and product research to find what's trending at any given moment. Remember, this can change from month to month, so it's an ongoing process.
RELATED RESOURCES:
If you learn how to use your market research tools effectively, then you can identify products or product categories that will be profitable sellers.
In fact, if you get really good at the research, you might even be able to predict which products or product categories will be profitable. That's really the best-case scenario – it's like having a crystal ball!
How To Use This Dropshipping & eCommerce Trend
If you want to take advantage of this growing trend, you'll have to find the right products to sell in your dropshipping or eCommerce store.
First of all, you should consider carrying "staple" items, like food and beverages or household products, that people need to buy again and again. It's a great way to get repeat business!
Plus, food items have a super low return rate which, in the dropshipping world, means more money stays in your pocket.
Finally, here are some other product ideas that are trending for 2023:
Trend #3: New & Emerging Brands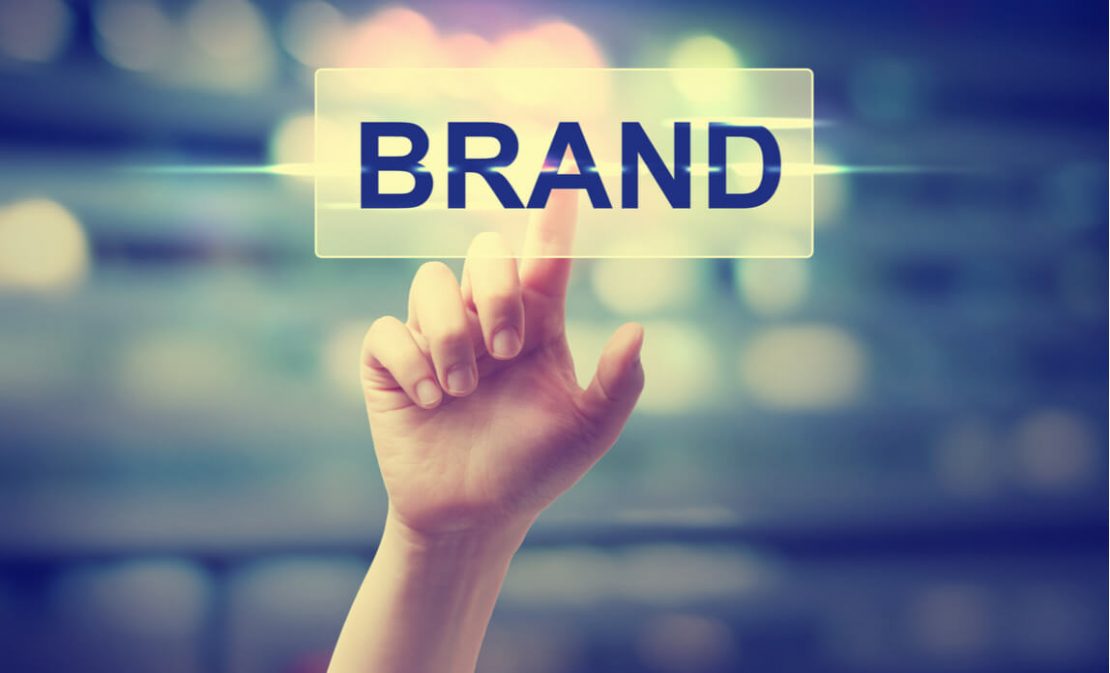 One of the biggest trends for 2023 is the rise of new and emerging brands for online retailers, especially if you're an independent entrepreneur competing against retail giants like Amazon and Walmart.
Think of it this way: if you decide to carry well-known brands with lots of brand recognition, then you need to offer the lowest prices possible and keep shipping times better than your competitors.
RELATED RESOURCES:
Considering that retail giants like Amazon or Walmart dominate the eCommerce space, it's unlikely that you'll be able to do that on a regular basis. So how do you compete?
By choosing new and emerging brands! You'll be offering shoppers an entirely different experience, one that's more personalized and intimate.
How To Use This Dropshipping & eCommerce Trend
Take advantage of this dropshipping and eCommerce trend by choosing a dropshipping supplier and/or wholesaler that offers emerging brands. Ideally, they'll offer a mix of well-known as well as up-and-coming brands to choose from, giving you a good selection to work with.
Additionally, choosing new and emerging brands for your dropshipping or eCommerce store lets you:
Avoid saturated markets to stay profitable.
Engage curious customers looking for new brands or products.
Build authority by acting as the go-to source for these brands.
Be at the forefront of emerging trends in the eCommerce market.
Offer products that you may be covering in your blog or content.
Limit direct competition with retail giants like Amazon or Walmart.
Help develop the brand's identity in your marketing strategy.
So, when choosing brands for your dropshipping or eCommerce store, don't think solely about brand recognition. It may seem counter-intuitive, but the retail giants may have already reached full market saturation with the better-known brands.
As a result, it may be best for you to choose new and emerging brands to break into the market. Plus, with the dropshipping business model, you don't take on any substantial risk, so you can always test various brands to see which sells the best.
RELATED RESOURCE: Dropshipping Branded Products: Guide for Online Retailers
Trend #4: Going Mobile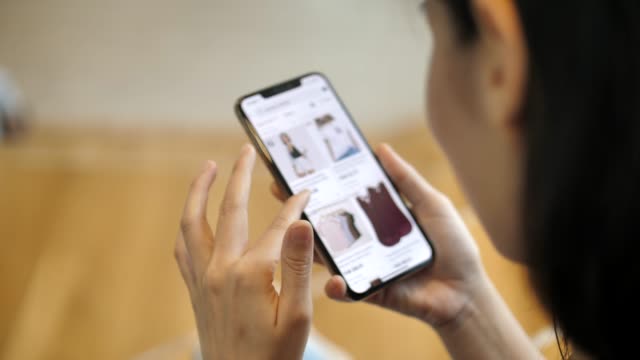 Another major trend that will continue in 2023 is the explosive growth of eCommerce and shopping on mobile devices, including smartphones and tablets.
This makes sense, considering that the name of the game is convenience – and what's more convenient than ordering everything you need right off your phone?
Nowadays, people are pretty much always connected to their phones – our whole lives revolve around them. This is why eCommerce and online shopping has become much more popular on these devices.
In the past, consumers have considered mobile devices to be less secure than desktop computers, but as mobile apps and stores have improved over the years, that's no longer the case. Simply put, people love shopping on their phones!
For a visual representation of this trend, let's take a look at this graph: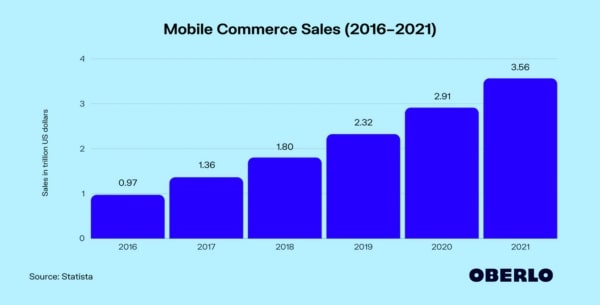 As you can see, eCommerce sales on mobile devices have more than tripled since 2016!
How To Use This Dropshipping & eCommerce Trend
Obviously, you'll need to design your store with mobile devices in mind. First of all, you have to:
Make sure shoppers can use their thumbs – tap targets should be at least 48 pixels wide.
Separate your different tap targets by at least 32 pixels of space (usually white).
Limit the number of navigational layers – this will improve rankings and bounce rate.
Pick large fonts that are easy to read – between 14 and 16 pixels works best.
Make your call to action (CTA) buttons highly visible and easy to tap.
Keep the main navigation bar visible with a CTA, homepage link, and checkout link.
Additionally, you should use a kind of Shopify app known as a Progressive Web App (PWA).
These can turn your dropshipping or eCommerce store into a mobile app. This optimizes user experience (UX) and boosts conversions while making your store look extra legit.
Plus, faster mobile sites with mobile-first index updates by Google result in higher search engine rankings, helping increase the visibility of your store. Additionally, PWAs can also work when there is a poor internet connection or even no connection.
Some of the best PWAs include:
Using these Shopify apps make it easier than ever to turn your dropshipping or eCommerce store into a sleek, professional-looking, and secure mobile app that's optimized for shopping on mobile devices.
Trend #5: Shorter Loading Times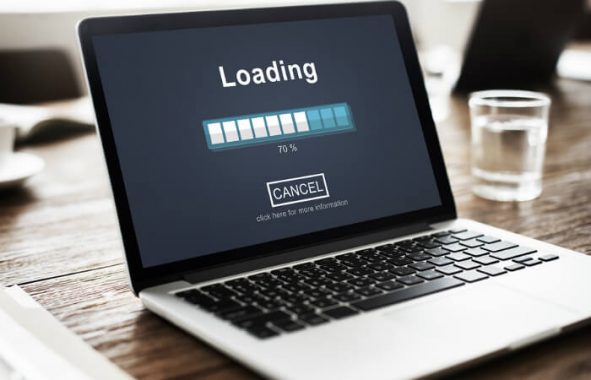 Nowadays, it's all about speed. No one likes to wait, least of all online shoppers. In fact, this is one of the quickest ways to lose a potential customer.
In fact, according to Google research, as page load time goes from 1 second to:
3 seconds – the bounce rate increases 32%.
5 seconds – the bounce rate increases 90%.
6 seconds – the bounce rate increases 106%.
10 seconds – the bounce rate increases 123%.
As you can see, long loading times and slow pages can ruin your store's chances. As a result, there's been a recent trend to really optimize dropshipping and eCommerce stores and make them as quick as possible.
This is especially true in combination with the trend toward shopping on mobile devices. If your store is too slow, then the shopper will simply find a different store and shop there.
RELATED RESOURCES:
It's especially helpful to think of these trends in the wider context of design best practices for your online store.
How To Use This Dropshipping & eCommerce Trend
Take advantage of this growing trend by shortening loading times in your dropshipping or eCommerce store.
How do you do this? It's easy! Here are a few basic strategies you can use:
Compress JPEG, PNG, or GIF images with Crush.pics or Image Optimizer.
Pick a responsive theme from Shopify and download the updates.
Minimize redirects by using the built-in URL redirect function in your admin.
Fix broken links with free tools like Broken Link Checker and Xenu.
Limit the number of apps installed as they add Java/CSS files.
Avoid sliders – instead, use a Hero Layout image with a clear CTA.
Check your mobile site speed with PageSpeed Insights from Google Labs.
Test your store's loading time by browsing it on a smartphone or tablet.
Plus, you can use Shopify apps known as Accelerated Mobile Pages (AMP). They've been specifically designed to optimize your store's speed and decrease loading times on mobile devices.
In other words, they enable your store pages to load quickly, keeping your customers engaged as they browse the eCommerce site.
Trend #6: Innovative Brand Storytelling 
Recently consumers have started looking to brands for more than just great products; they also want a great story.
As a result, brands that incorporate inventive storytelling into their messaging will connect more with customers. And this feeling of connection is what turns shoppers into buyers and buyers into fans.
Sharing your brand's mission, values, and story will do more than just introduce you to shoppers – it'll also meet their needs, ultimately leading to more sales over an extended period of time.
How To Use This Dropshipping & eCommerce Trend
Let your customers get to know you and how your products fit their lifestyle! Get creative in your marketing and sales copy and allow your brand's personality to shine through. Focus on engagement, and building long-term relationships with your customers.
RELATED RESOURCE: 5 Killer Product Description Templates That Sell
That being said, here are some storytelling tips to get you started:
Choose a niche for your dropshipping store and build your brand around it.
Learn the stories behind the products and brands you carry and punch up your product descriptions by sharing those stories.
Market your dropshipping store across different social channels; such as Facebook ads, Instagram, TikTok, YouTube, or Pinterest.
Create custom videos to share your story. Let viewers see your unique personality. Get creative! Try doing product tutorials, cooking demos, unboxing videos, etc.
Let buyers know what values you stand for. Modern consumers care about issues, causes, and labeling (i.e. organic, fair-trade, vegan, cruelty-free, employee-owned, Made in USA, etc.). Share that information with them!
Trend #7: Video Marketing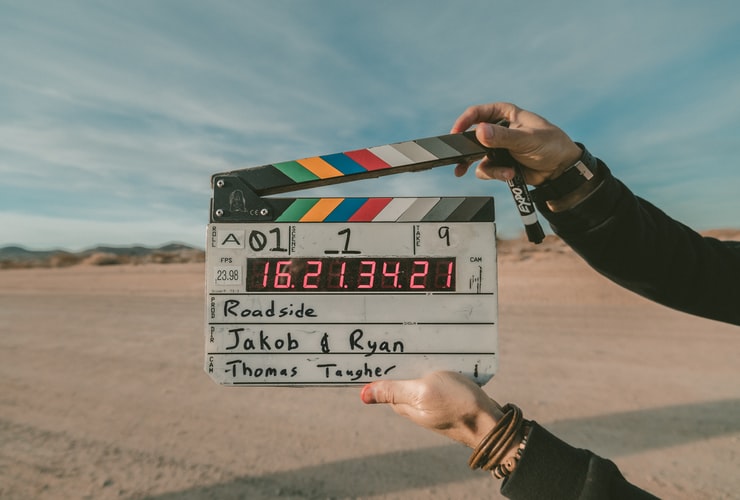 Marketing is a crucial part of your success as an online entrepreneur. If you want to have a profitable dropshipping or eCommerce store, then you need an effective marketing strategy.
In fact, you could even argue that within the dropshipping business model, your primary responsibility is connecting with and marketing to potential customers (since the dropshipping supplier handles all the inventory logistics).
This means that learning how to properly market your store and products is absolutely necessary. Otherwise, you'll never be able to differentiate yourself within a crowded marketplace.
Plus, you need to stand apart from the retail giants like Amazon, Target, and Walmart. You can usually do this by conveying a more personal and intimate shopping experience to the consumer via your marketing strategies.
RELATED RESOURCES:
As a result, there are various marketing methods that you can use to build a profitable store. These are all tried and true strategies, but there is one dropshipping and eCommerce trend that'll explode in 2023: video marketing.
In fact, you could even say that video is the future of marketing!
How To Use This Dropshipping & eCommerce Trend
You can take advantage of this growing trend by simply learning how to craft effective video ads. This is definitely more time-consuming, labor-intensive, involved, and technical than writing conventional ads, but the research shows that it's well worth your time and effort.
RELATED RESOURCE: How To Make Video Ads For Dropshipping
For instance, according to a study by Wyzowl, 87% of video marketers say video has increased traffic to their website. The same study also found that 80% of video marketers say video directly increased their online sales.
Research shows that online businesses can increase conversions by as much as 80% when they add a product video to their landing page. Plus, consumers are 64%-85% more likely to purchase something after watching a product video.
Now that we've established just how beneficial video ads can be, you'll also have to pick which social media video-sharing platform you want to use. You have a few basic choices, including:
YouTube
Facebook Videos
Instagram Videos
TikTok
Each of these platforms has its respective pros and cons, so you'll have to choose which suits your marketing strategy best.
Whichever platform you choose, make sure that the video ads you create maintain the same brand voice and identity across the board. This includes any copy you might have on your eCommerce site as well as any conventional ads you may already have running.
Trend #8: Granular Customer Data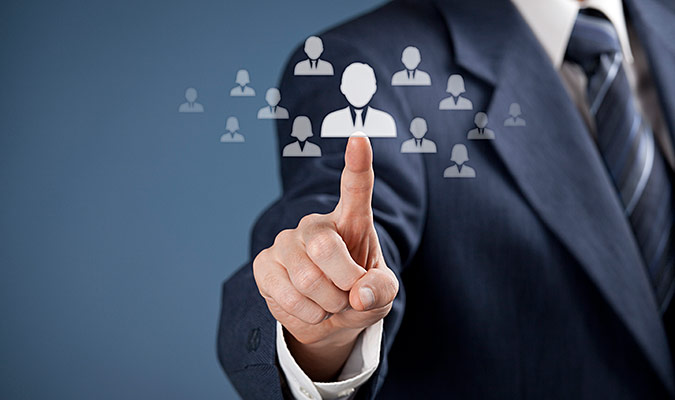 When it comes to eCommerce success, customer data reigns supreme. If you're a seasoned online entrepreneur, you're likely already tracking your website's vital core metrics. And if you're not…. start doing it now!
But as we move into 2023, many platforms are going beyond basic data and allowing business owners to get an even closer look at their customer metrics. And the eCommerce entrepreneurs who capitalize on this new level of data will have a leg up on their competitors.
How To Use This Dropshipping & eCommerce Trend
Learn how to use your tools to gather customer data. Then use those analytics to drill down and segment your customers so you can really understand their behavior and get better results.
Once you have detailed and granular customer data, you can make better predictions about consumer behavior. Plus, you can also create more effective and efficient marketing campaigns to help you connect with potential customers.
RELATED RESOURCES:
Here are some ideas for new ways to use your customer data:
Segment your audience into meaningful ways for your business (i.e. by age, location, total spending, shopping categories, interests, etc.)
Determine which content leads to the most sales.
Identify which channels are referring the most customers to your online store.
Understand, identify, and even predict seasonal buying trends.
Analyze customer feedback to understand their needs; such as social comments, return/refund requests, customer service questions, etc.
Trend #9: The Rise of AI & Chatbots
As technology progresses, we'll be seeing a lot of interesting, exciting, and innovative developments in terms of the functionality of the tools that retailers can use to build a successful store.
One of the major trends in 2023 will be artificial intelligence (AI). In fact, everyone has been talking about it – it's a seriously hot topic.
But you may be wondering: What does that have to do with a dropshipping or eCommerce store?
It's pretty simple, actually: AI allows retailers to use chatbots as part of their customer service strategy in their online stores. This makes it easier, simpler, and more efficient to provide customers with quick and effective customer service.
How To Use This Dropshipping & eCommerce Trend
If you have a Shopify store, then you can use one of Shopify's chatbot apps. Some of the best options include:
Using these types of tools makes it easier for you to automate your eCommerce store. This makes the entire process easier, more hands-off, and potentially more profitable since you have more time to focus on marketing.
Trend #10: Eco-Friendly Consumerism
The number of green consumers is steadily increasing. According to the Harvard Business Review, 65% of buyers want to make purchases from brands that aim for sustainability.
Under the shadow of global warming, brands and products that focus on sustainable practices to protect the environment are no longer fringe; they've gone mainstream.
It's important to keep that in mind when developing your brand story and choosing what products to offer in your online store.
How To Use This Dropshipping & eCommerce Trend
There are multiple ways to capitalize on this growing trend and entice eco-conscious buyers:
Carry products that are certified organic and eco-friendly.
Choose brands that market themselves as "natural" or "green."
Align your brand with environmental charities, organizations, or influencers.
Design your dropshipping or eCommerce store to highlight your commitment to being green or eco-friendly.
Include any relevant green certifications in your product descriptions and sales copy (USDA Organic, Certified Humane, Cruelty-Free, Non-GMO Project Verified, Fair-Trade Certified, or Green Seal).
GreenDropShip offers over 20,000 natural and organic brand-name products for dropshipping. You can make it easy for your customer to shop their values.
ADDITIONAL RESOURCES:
Trend #11: More Eating At Home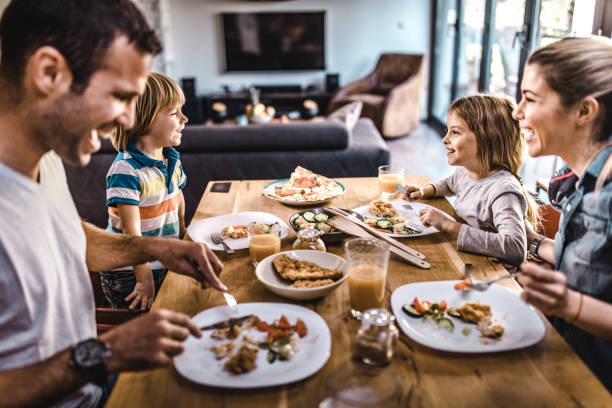 Out of necessity, most families started cooking and eating more meals at home since the COVID-19 pandemic started. Then, as weeks passed into months, people are now realizing that home cooking is a trend that's here to stay.
This also means consumers are looking for quick, affordable, and healthy solutions for family meals. Generally, they want things that can be made easily, without a lot of prep time or hassle, and that can be delivered right to their front door.
How To Use This Dropshipping & eCommerce Trend
Start carrying healthy organic frozen meals and pre-packaged snacks in your online store. GreenDropShip offers a great selection of these items that can easily be dropshipped directly to your final customer.
You should also help customers with their meal planning. Include recipes, cooking tips, and snack suggestions featuring products you sell in your marketing and web copy.
ADDITIONAL RESOURCE: The Guide To Selling Food On Shopify
Trend #12: Food & Beverages To Boost Immunity
If Covid has taught us one thing, it's that having a strong immune system matters. So now, rather than waiting until illness strikes to try and boost immunity, consumers recognize the importance of continuous daily immune support for long-term health.
"Food as medicine" is a growing trend that exploded over the past several years. Nutrition Business Journal is tracking immunity supplements to grow at an eye-popping 51.2% over 2019 sales. Elderberry comes out the big winner, with projected growth of almost 200% in 2020.
But it's not just immunity-specific supplements consumers are grabbing; sales of multivitamins are also up about 112%. Growth can also be seen in products that support other wellness functions such as digestive/gut health, stress reduction, better sleep, and anti-inflammatories.
Basically, any product that contributes to everyday health and supports immunity is likely to gain popularity with consumers in the coming year.
How To Use This Dropshipping & eCommerce Trend
Offer vitamins, supplements, and homeopathic remedies in your online dropshipping store.
Find and share studies that support the health benefits of these products with your customers. For example, nutrients like vitamin C, vitamin D, and zinc have loads of research backing their immunity benefits.
ADDITIONAL RESOURCES:
Trend #13: Going Plant-Based & Vegan
Plant-based eating is a trend that continues to gain momentum, just look at the stats. For instance, in 2019 and 2020, plant-based food sales grew at a rate 2.5 times greater than overall food sales.
In fact, dollar sales of plant-based foods grew 43% in 2019 and 2020 to reach a total of $7 billion. Comparatively, overall food sales only grew 17% over the same period of time.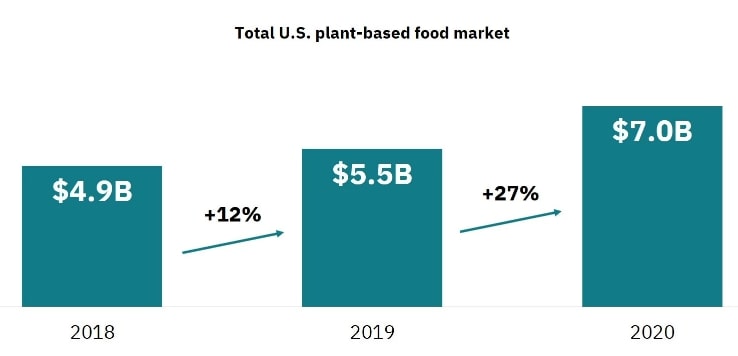 Additionally, according to research by Statista, the global plant-based food market should reach over $44 billion in 2022 and $77 billion by 2025.
Plus, another report by Bloomberg projects that the global plant-based food market will see consistent and explosive growth to reach an astonishing $162 billion by the year 2030!
Let's take a look at this graph showing the value of the global plant-based food market from 2020 to 2030: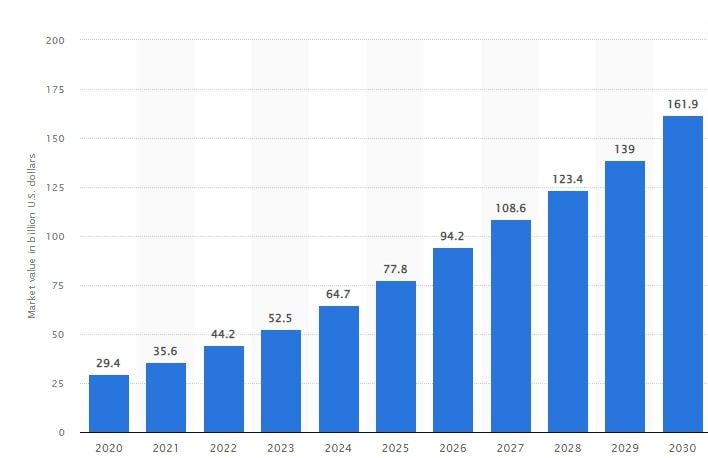 In addition, flexitarians (people who go meatless on certain days) now represent more than one-third of adults in this country. The trend towards less meat has been spurred on by growing concerns about health, the environment, and animal welfare.
As consumer demand grows, so do the number of plant-based alternative products and brands on the market. Some of the biggest innovations in the food industry are happening in the plant-based space, and retailers should take note.
It's important to also note that plant-based products aren't limited simply to food. There are a ton of vegan beauty and personal care products that have become increasingly popular in recent years.
Luckily, GreenDropShip also offers these types of goods for our members, including personal care items, beauty products, home goods, baby products, and pet products.
How To Use This Dropshipping & eCommerce Trend
Join food-based newsletters and online groups targeting vegans, vegetarians, flexitarians, etc. to stay abreast of the latest product and recipe trends.
When marketing your online store target audiences with interests such as animal rights, veganism, health, sustainability, and green living.
Offer high-quality meat and dairy alternatives in your online dropshipping store.
Look for communities online that are interested in plant-based or vegan beauty and personal care products.
ADDITIONAL RESOURCES:
Trend #14: Personalized Fitness Nutrition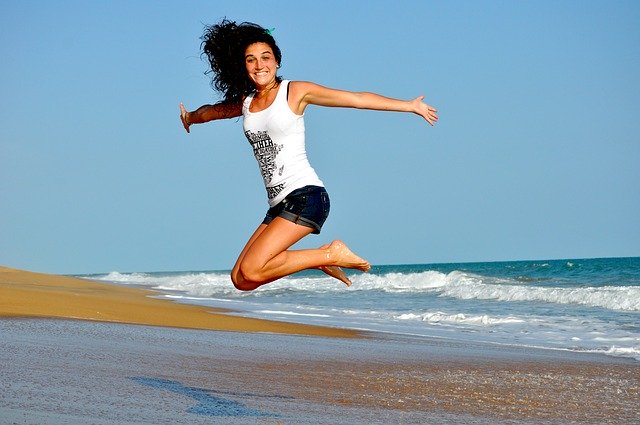 Optimization is a trend that will continue to gain traction in 2023. Consumers are no longer content with a "one-size-fits-all" solution. Instead, they want products and services customized to meet their own unique needs.
This trend is spilling over into fitness nutrition. Rather than grabbing a random protein bar to go, health enthusiasts will pair real foods with supplements specifically designed to power their workouts and speed recovery.
How To Use This Dropshipping & eCommerce Trend
Learn the specific health benefits of different protein and green powders, vitamins, supplements, spices, and herbs so you can be a source of information for your customers.
Ensure your product descriptions include these specifics to educate consumers and help them choose items tailored to their unique fitness goals.
Remember that consumers may have different expectations of fitness, including some who are less interested in cosmetic changes as long as their underlying health is strong.
Don't forget that the growing body-positivity movement has changed consumers' expectations of fitness – some people just want to "feel" better and healthier.
ADDITIONAL RESOURCES:
Trend #15: Low-Sugar Diets
A low-sugar diet has been shown to help with and/or prevent diabetes, heart disease, brain health, mood levels, weight loss, inflammation, and even the health of your skin.
It's no wonder that many popular diets seek to avoid or reduce sugar. In fact, low (or no) sugar is a key component of the following diets:
Mediterranean
Atkins
DASH
Paleo
GAPS
Sugar Busters
Keto
And no matter which diet plan a person's on, it's pretty clear that by lowering blood sugar they'll reap some serious health rewards. So cutting back on sugar is one healthy trend that's definitely here to stay!
ADDITIONAL RESOURCE: Dropshipping Keto Products: How To Get Started
It appears that low-sugar diets are a trend that shows no sign of slowing down anytime soon – they're so beneficial to health that consumers are definitely sticking to them.
Thankfully, GreenDropShip has a huge selection of low-sugar food and beverage products to choose from.
How To Use This Dropshipping & eCommerce Trend
Offer natural food products that don't contain any added sweeteners or sugars, especially not any high-fructose corn syrup (HFCS).
Identify which products in your inventory support low-sugar or Keto diets.
Stock natural alternatives to processed sugar such as Xylitol, erythritol, agave nectar, honey, molasses, coconut sugar, monk fruit sweetener, organic maple syrup, or stevia.
ADDITIONAL RESOURCES:
Trend #16: Products For Better Sleep
Here's a trend we wish wasn't true, but it is. People these days are getting a lot less sleep. Unfortunately, poor sleep leads to a host of problems such as low energy, mood swings, lower immunity, and more stress.
It makes sense that the popularity of "natural" (including non-habit-forming) products designed to help consumers get a good night's rest is on the rise. In fact, after a few years of slow growth, melatonin (a natural sleep aid) has suddenly exploded! 
Melatonin sales showed a 14% sales growth in 2019 and another 17% in 2020, according to Nutrition Business Journal data.
Today, melatonin makes up about half of all healthy sleep supplement ingredients in market share, followed by hemp CBD at 13% and combination herbs and teas at 11%.
How To Use This Dropshipping & eCommerce Trend
If you want to capitalize on this trend, then there are a few simple things you can do:
In your product descriptions, make sure you use language that the product "promotes healthy sleep".
Offer non-habit-forming sleep aids in your online store.
Make sure they're made from natural ingredients such as melatonin, valerian root, magnesium, or lavender.
Don't forget to carry sleep beverages, such as Som Sleep Support.
Offer herbal teas that promote healthy sleep, like chamomile, ashwagandha, valerian, lavender, lemon balm, and peppermint tea.
Trend #17: Accepting Cryptocurrency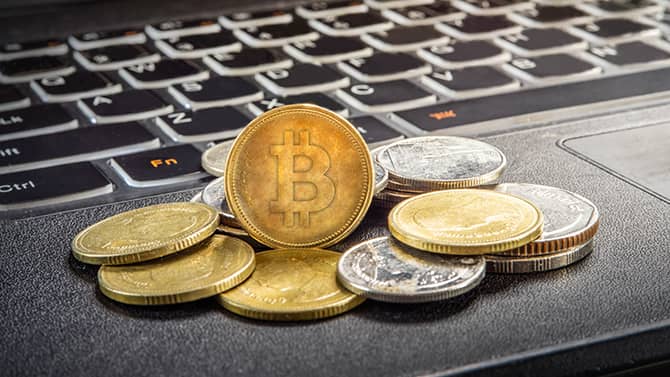 Over the past few years, cryptocurrency and blockchain technology have become all the rage with the tech-literate crowd. As a result, it's gone from being an esoteric and fringe concept to a mainstream payment option.
In fact, there are plenty of tech enthusiasts who see cryptocurrency as the future of money, retail, and economic growth. That's because crypto has some definite advantages, including:
Fast transactions
Secure record-keeping on the blockchain
Low processing fees
No chargebacks
Easy to do both local and international transactions
Payment conversion to any fiat currency
As a result, there are plenty of vendors who've started accepting cryptocurrency in their dropshipping or eCommerce store.
How To Use This Dropshipping & eCommerce Trend
It's pretty simple; you just have to accept cryptocurrency in your payment methods! Thankfully, there are lots of tools that make it easy for retailers to do that and most eCommerce platforms have built-in functionality for cryptocurrency.
For instance, if you're using Shopify, then enable one of the following payment providers in your Shopify admin:
Once you enable cryptocurrency, you can take payments in all kinds of crypto, including popular options like Bitcoin (BTC), Ethereum (ETH), Litecoin (LTC), and so on.
RELATED RESOURCE: How to Choose a Payment Gateway for Dropshipping
Trend #18: Live Video Shopping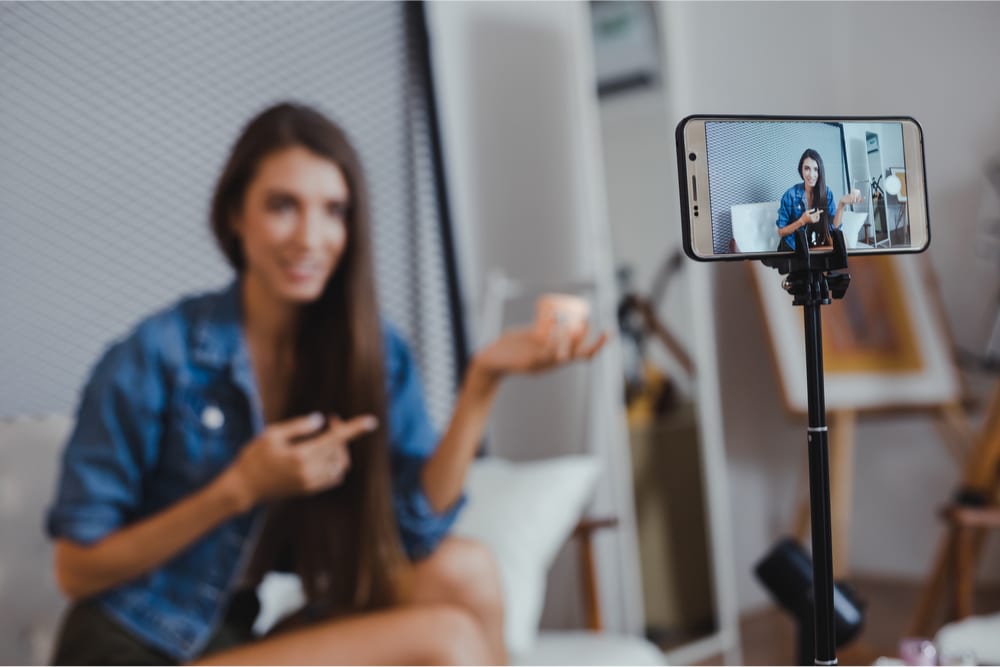 Whether you are looking to make a sale or educate your customers, live video shopping is a great way to achieve both. It allows you to sell products, introduce your brand, and connect with consumers in real-time.
Live video shopping is not a new technology, but a handful of companies have stepped up to bring it to the masses. Several cloud-backed software providers have developed apps and websites to facilitate it. Several retailers have also started to integrate it into their strategy.
In the US, the largest video shopping app is Whatnot. The site has raised nearly $500 million in funding and the company won the LVMH Innovation Award last year.
While the tech industry is experimenting with live video shopping, some retailers are still sticking with traditional eCommerce. Despite the new technology, traditional eCommerce still requires background work and other time-consuming tasks.
How To Use This Dropshipping & eCommerce Trend
While live video shopping is a great way to promote a product, it does require a certain level of marketing and long-term branding strategies. It is also possible to engage with a brand through social channels, and many consumers prefer to interact with their favorite brands in real-time.
Live stream shopping campaigns are a great way to engage with your audience while reducing return rates. However, there are some downsides to this new trend, including the potential to cause harm to young people.
Despite the hype, live shopping does not always have to require an enormous production. The right tech provider will have the infrastructure and tools to help you reach your audience in a meaningful way.
Live video shopping is a great way to engage with your customers, but you should make sure to use a moderator to make sure it goes off without a hitch. You'll also want to follow a solid plan, including announcing the event, waiting for people to join, and letting people know when it's going to start.
Trend #19: Subscription Boxes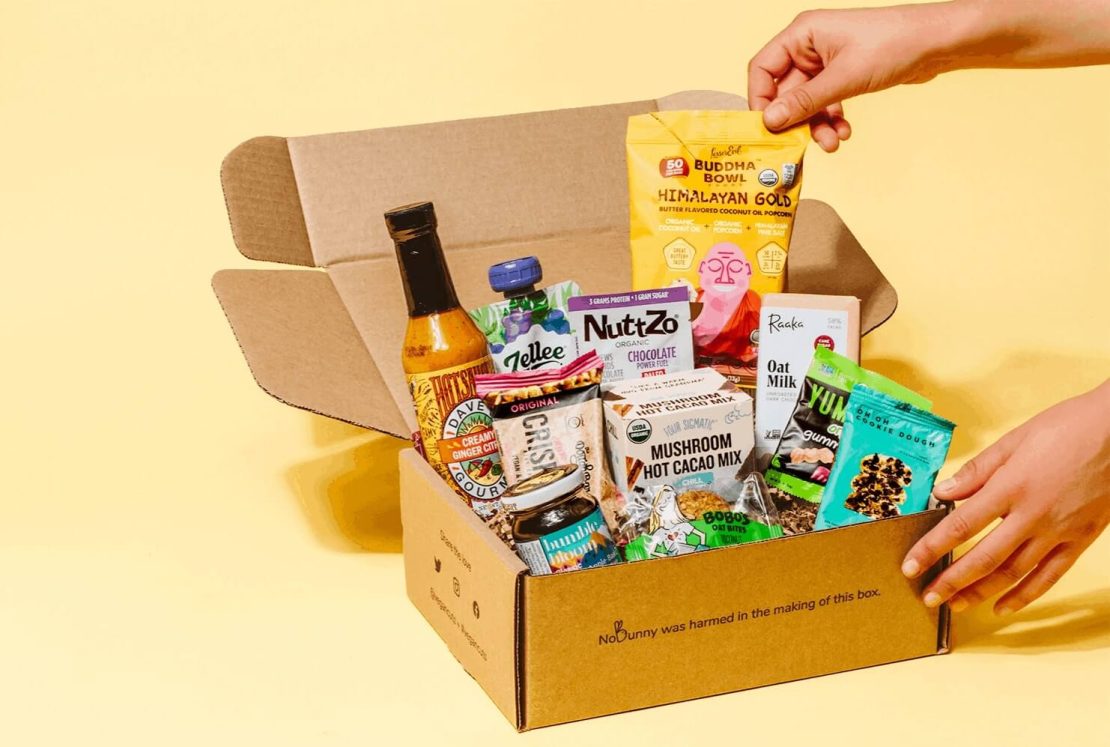 Using subscription boxes is one of the new eCommerce trends, and consumers are taking advantage of the opportunity to receive consumables directly from the brand. They also want to be able to discover new products and services. There are several successful subscription box businesses in the market, such as HelloFresh, Blue Apron, and Winc Wine.
Subscription boxes are a great way for retailers to meet consumers' unique needs. Using data strategies, retailers can mine rich consumer information and customize their offerings to keep customers happy.
All that being said, subscription boxes are successful because they tap into the shopper's psyche. They give customers the chance to discover new products, connect to brands, and save time. In turn, they encourage extreme loyalty. They also can be a great way to boost sales, manage cash flow, and develop more efficient processes.
While they may not be a good fit for every retailer, they certainly are one of the hottest new eCommerce trends and will likely only grow in popularity in 2023.
How To Use This Dropshipping & eCommerce Trend
To be successful, subscription box businesses need to be creative and flexible. They also need to be precise and avoid overstock. This helps to reduce costs and increase customer satisfaction. The right pricing, product selection, and packaging can help to draw new customers and keep current ones happy.
To build customer loyalty, subscription boxes need to have a clear cancellation process. It can be hard for customers to cancel, so being able to offer an easy way to do so will improve customer satisfaction.
Subscription box companies also need to have an attractive packaging design and be consistent with customer feedback. They can also use artificial intelligence to create a box that will sell. These companies will often share the full value of the box with the consumer before they subscribe. This will help the consumer understand the value of the product.
Trend #20: Headless eCommerce
Using the latest technology, global brands are redefining key business strategies with headless eCommerce. This new eCommerce trend gives merchants and brands a faster, more flexible time to market while providing an improved customer experience.
Headless eCommerce platforms are ideal for businesses with complex eCommerce needs. They offer better agility and reduce the burden on IT teams. With the help of application programming interfaces (APIs), front-end developers can easily build customized user experiences.
The decoupling of the front end and back end of a headless eCommerce platform provides businesses with the flexibility to update the system at their own pace. It also allows for fast experimentation. This can help businesses quickly test new approaches and deliver memorable experiences to consumers across various channels.
How To Use This Dropshipping & eCommerce Trend
Headless eCommerce platforms can be built in just a few days instead of months. This means businesses can roll out new experiences faster and increase their revenue streams.
With headless eCommerce, customers can browse and purchase products without ever visiting a web store. They can make purchases from their smartphones, laptops, tablets, and vehicle-mount computers. The system can also deliver content to Internet of Things (IoT) devices, such as smartwatches and refrigerator screens. It can also integrate with third-party extensions.
Additionally, headless eCommerce solutions also allow brands to easily update any part of the system. This saves time and money on outages and provides a consistent customer experience across all touchpoints. Using the power of APIs, developers can deliver content and commerce logic to any device.
Finally, headless eCommerce reduces the burden on IT teams by allowing businesses to focus on front-end development instead of maintaining a back-end. This also gives businesses more flexibility to add new revenue streams, customize the website, and test new technologies and processes.
Choose GreenDropShip To Take Advantage of These Trends
Take advantage of all these dropshipping and eCommerce trends by choosing GreenDropShip as your dropshipping supplier and wholesaler! Luckily for you, we offer a hybrid model of both dropshipping services and bulk buying.
We also offer a Shopify dropshipping app for seamless integration to your online store, allowing you to add products with just a few clicks and no spreadsheets.
If you'd rather not use the dropshipping app, then you can still use our product feeds to easily add products to your Shopify, WooCommerce, or Amazon/eBay stores.
We have a huge selection of premium, specialty, and gourmet products for our members, including:
General health and wellness products
Vegetarian, vegan, and plant-based groceries
Various groceries, including bottled water, beans, and rice products
Energy drinks, juice, yerba mate, natural soda, coffee, and wholesale tea
Organic sugar, honey, and natural sweeteners like Stevia or monkfruit
Dairy and plant-based milk, including soy, oat, almond, and rice milk
All kinds of snacks, including gourmet chocolate, candy, and exotic snacks
Baking ingredients, including flavor extracts and different types of flour
Cooking ingredients, including seasoning, herbs, and spices
Sauces, marinades, and dressings
Vitamins, supplements, minerals, and digestive aids
Meal replacements, protein powders, and weight loss products
Skincare, haircare, and beauty products
Baby products, including food and diapers
Home goods like detergents, soaps, and cleaning supplies
Pet food, treats, and supplements
Essential oils and aromatherapy diffusers
Most of these natural and organic products are made in the USA and come from well-known brands. We also offer exciting new and emerging brands that consumers are dying to try.
Become a dropshipping member and we'll store, pack, and ship your orders to your customers!
Join GreenDropShip today and start making sales!