Top 10 Current Dropshipping Trends For 2021
Dropshipping is one of the easiest ways to launch an eCommerce business. Simply create an online store, import products into your website, start promoting and selling! But in order for your store to be truly profitable, you need to stand out from the competition. And staying on top of current dropshipping trends is essential part of that equation.
Knowing what's happening in the industry and what products are trending, as well as understanding new data and technology is critical for success. To that end, we'll help you get a leg up by sharing the latest dropshipping trends for 2021.
Top Ten (10) Dropshipping Trends 2021: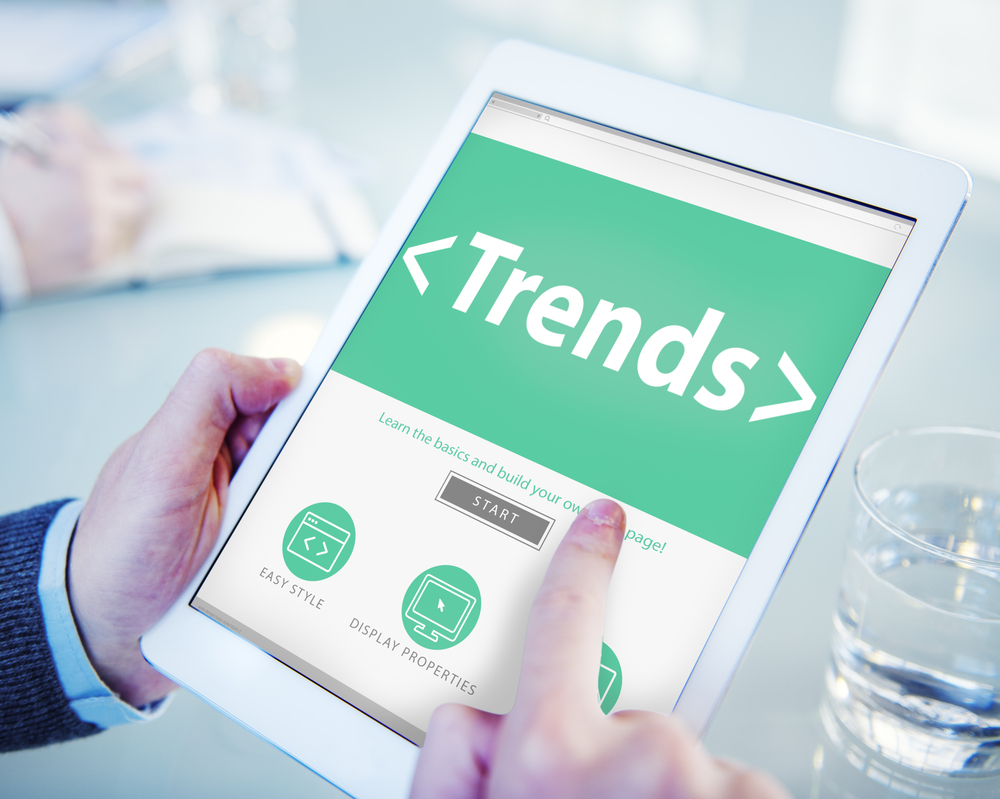 Trend #1: The Post Pandemic Rise of eCommerce
2020 was a year of global change, and that is by no means an understatement. This was a year of complete disruption in the retail shopping industry.
Lockdowns, quarantines, panic buying, and supply chain interruptions left consumers with no other choice but to turn to eCommerce to get the things they need for everyday life.
And we're not just talking about pizza and chinese food. Suddenly people were ordering EVERYTHING online, from groceries and vitamins, to baby and household products including that rare find, toilet paper.
Face it, buying habits have changed. Estimates are that eCommerce sales will reach $839.02 billion by the end of 2020 with an incredible 40.3% growth from 2019. That's the highest annual U.S. eCommerce growth in at least two decades!
These shopping habit changes may slow a bit when folks eventually return to their normal routines, but they won't stop. Now that people are comfortable buying online, and are used to the convenience of home delivery, they'll continue to reach for their laptops and smartphones to order needed products.
Take Advantage Of This Dropshipping Trend:
If you haven't already launched that dropshipping store you've been thinking about starting, now's the time to do it! Here's a few resources to help get you started:
Once you get your online store up and running, consider carrying staple items, like food and beverages or household products, that people need to buy – again and again. It's a great way to get repeat business. Plus, food items have a super low return rate which, in the dropshipping world, means more money stays in your pocket. 
Additional Product Inspiration:
Trend #2: Innovative Brand Storytelling
Recently consumers have started looking to brands for more than just great products, they also want a great story.
Which is why brands that incorporate inventive storytelling into their messaging will connect more with customers. And this feeling of connection is what turns shoppers into buyers, and buyers into fans.
Sharing your brand's mission, values, and product solutions is about more than just letting people 'get to know you'. It's about meeting a consumer's needs, which ultimately leads to more sales.
Take Advantage Of This Dropshipping Trend:
Let your customers get to know you and how your products fit their lifestyle! Get creative in your marketing and sales copy and allow your brand's personality to shine through. Focus on engagement, and building long-term relationships with your customers.
Some storytelling tips to get you started:
Choose a niche for your dropshipping store and build your brand around it.
Learn the stories behind the products and brands you carry, and punch up your product descriptions by sharing those stories.
Market your dropshipping store across different social channels; such as Facebook ads, Instagram, TikTok, YouTube or Pinterest.
Create custom videos to share your story. Let viewers see your unique personality. Get creative! Try doing product tutorials, cooking demos, unboxing videos, etc.
Let buyers know what values you stand for. Modern consumers care about issues, causes, and labeling (i.e. organic, fair-trade, vegan, cruelty-free, employee-owned, Made in USA, etc.). Share that information with them.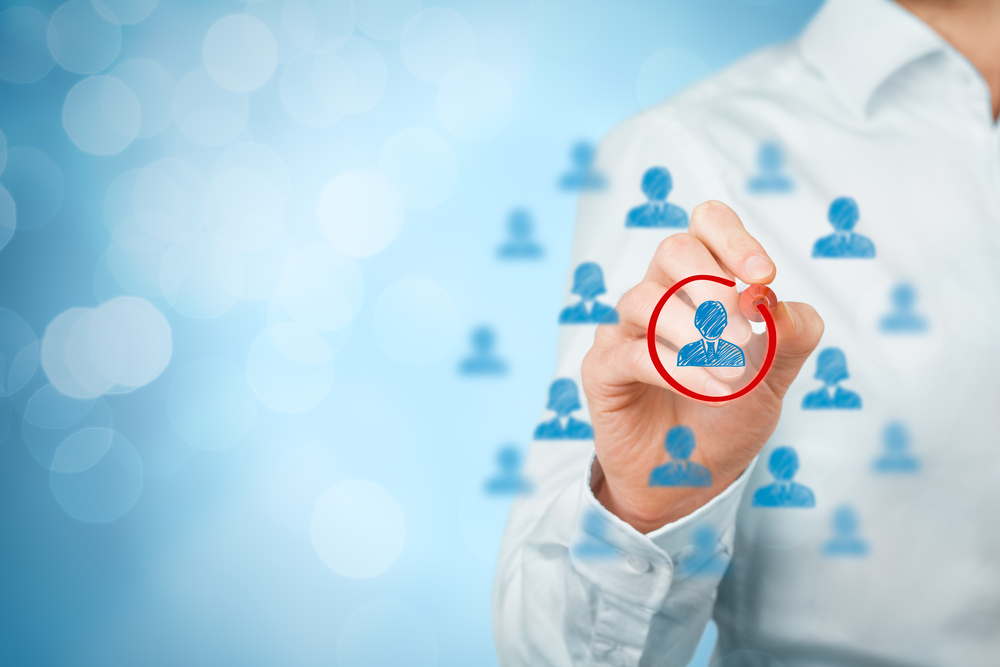 Trend #3: Granular Customer Data
When it comes to eCommerce success, customer data reigns supreme. If you're a seasoned online entrepreneur, you're likely already tracking your website's vital core metrics. And if you're not…. start doing it now!
But as we move into 2021, many platforms are going beyond basic data and allowing business owners to get an even closer look at their customer metrics. And the eCommerce entrepreneurs who capitalize on this new level of data will have a leg upon their competitors.
Take Advantage Of This Dropshipping Trend:
Take the time to learn what customer data the tools you use to run your dropshipping business offer! Then use those analytics to drill down and segment your customers, so you can really understand their behavior and get better results.
Ideas for new ways to use your customer data:
Segment your audience into meaningful ways for your business (i.e. by age, location, total spending, shopping categories, interests, etc.)
Determine which content leads to the most sales.
Identify which channels are referring the most customers to your online store.
Understand seasonal buying trends.
Analyze customer feedback to understand their needs; such as social comments, return/refund requests, customer service questions, etc.
Trend #4: Eco-Friendly Consumerism
The number of green consumers is steadily increasing, with 65% of buyers wanting to make purchases from brands that aim for sustainability according to the Harvard Business Review.
Under the shadow of global warming, brands and products that focus on sustainable practices to protect the environment are no longer fringe, they've gone mainstream. It's important to keep that in mind when developing your brand story and choosing what products to offer in your online store.
Take Advantage Of This Dropshipping Trend:
Carry products that are certified organic and eco-friendly. GreenDropShip offers over 20,000 natural and organic brand name products for dropshipping. Make it easy for your customer to shop their values.
More ways to entice eco-conscious buyers:
Align your brand with environmental charities, organizations, or influencers.
Include any relevant green certifications in your product descriptions and sales copy such as:

USDA Organic
Certified Humane or Cruelty-Free
Non-GMO Project Verified
Fair-Trade Certified
Green Seal
Additional Resources: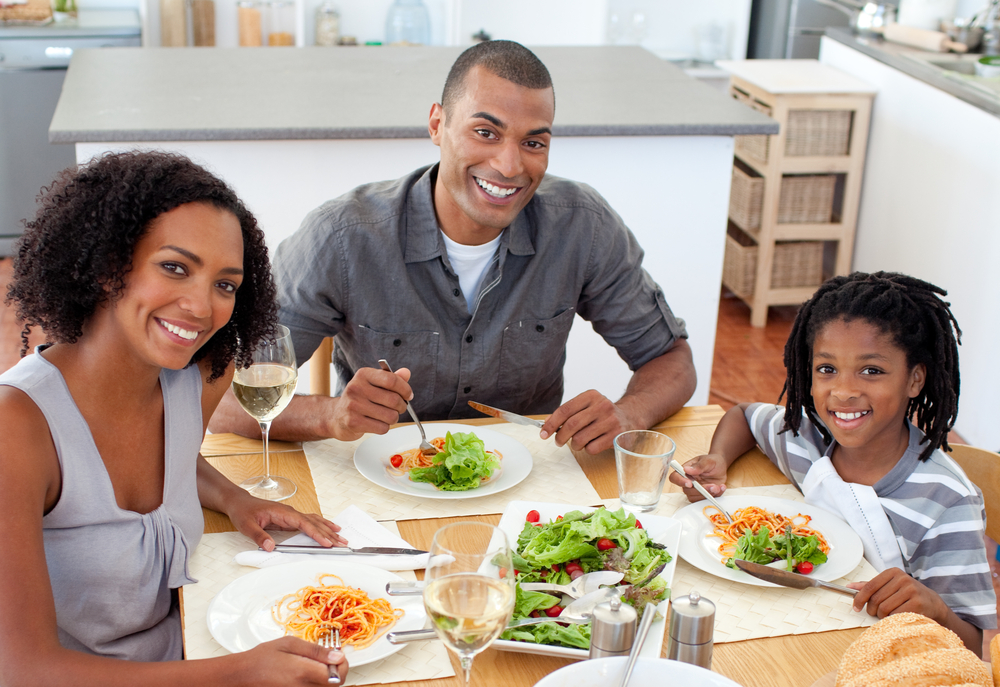 Trend #5: More Eating At Home
Out of necessity, most families started cooking and eating more meals at home since the pandemic started. Then, as weeks passed into months, people are now realizing that home cooking is a trend that's here to stay.
This also means consumers are looking for quick, affordable, and healthy solutions for family meals. Things that can be made easily, without a lot of prep time or hassle. And also be delivered right to your front door.
Take Advantage Of This Dropshipping Trend:
Carry healthy organic frozen meals and pre-packaged snacks in your online store. GreenDropShip offers a great selection of these items that can easily be dropshipped direct to your final customer.
Help customers with their meal planning. Include recipes, cooking tips, and snack suggestions featuring products you sell in your marketing and web copy.
Trend #6: Food and Beverages To Boost Immunity
If Covid has taught us one thing, it's that having a strong immune system matters. So now, rather than waiting until illness strikes to try and boost immunity, consumers recognize the importance of continuous daily immune support for long-term health.
"Food as medicine" is a growing trend that exploded this past year. Nutrition Business Journal is tracking immunity supplements to grow at an eye-popping 51.2% over 2019 sales. Elderberry comes out the big winner, with projected growth of almost 200% in 2020.
But it's not just immunity specific supplements consumers are grabbing, sales of multivitamins are also up about 112%. Growth can also be seen in products that support other wellness functions such as digestive/gut health, stress reduction, better sleep, and anti-inflammatories.
Basically any product that contributes to everyday health and supports immunity is likely to gain popularity with consumers in the coming year.
Take Advantage Of This Dropshipping Trend:
Offer vitamins, supplements, and homeopathic remedies in your online dropshipping store.
Find and share studies that support the health benefits of these products with your customers. For example, nutrients like vitamin C, vitamin D and zinc have loads of research backing their immunity benefits.
Additional Resources: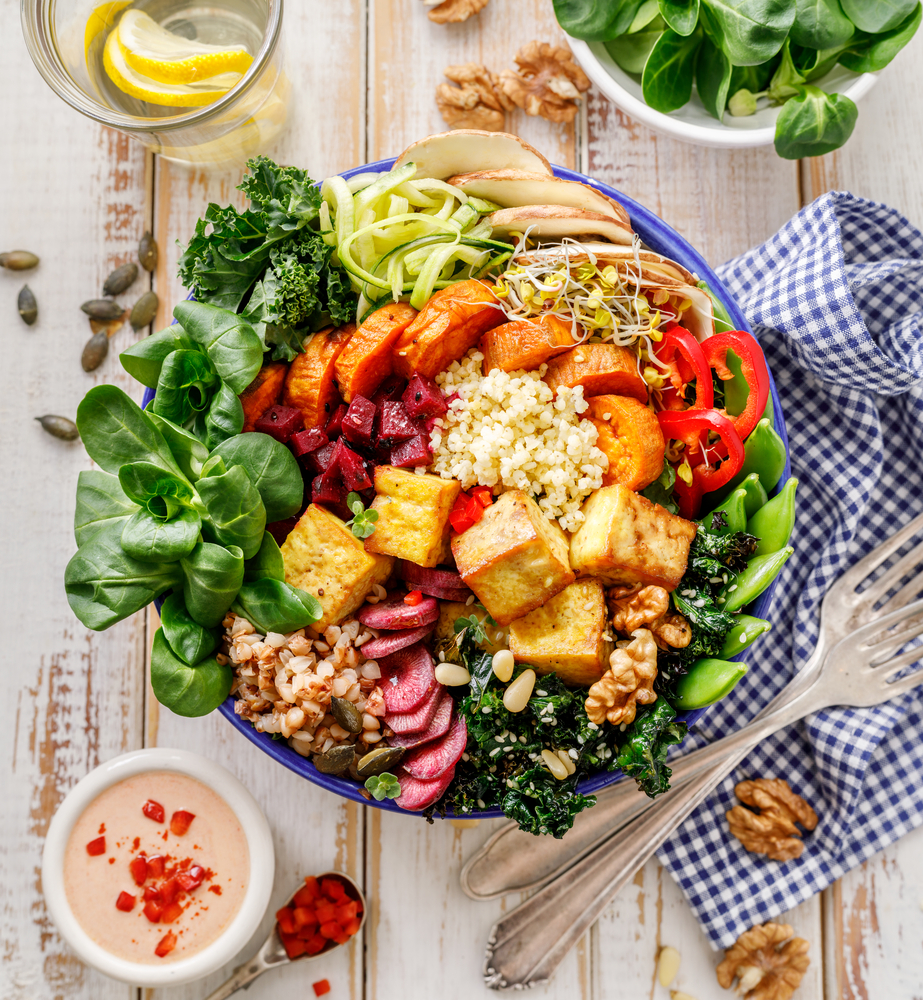 Trend #7: Plant-Based Eating
Plant-based eating is a trend that continues to gain momentum, just look at the stats. Coming into 2020, the plant-based product market share had grown by 11.4% to reach $5 billion.
In addition, flexitarians (people who go meatless on certain days) now represent more than one-third of adults in this country. The trend towards less meat has been spurred on by growing concerns about health, the environment and animal welfare.
And as consumer demand grows, so do the number of plant-based alternative products and brands on the market. Some of the biggest innovations in the food industry are happening in the plant-based space, and dropshippers should take note.
Take Advantage Of This Dropshipping Trend:
Join food-based newsletters and online groups targeting vegans, vegetarians, flexitarians, etc. to stay abreast of the latest product and recipe trends.
When marketing your online store target audiences with interests such as animal rights, veganism, health, sustainability, and green living.
Offer high quality meat and dairy alternatives in your online dropshipping store.
Additional Resources:
Trend #8: Personalized Fitness Nutrition
Optimization is a trend that will continue to gain traction in 2021. Consumers are no longer content with a "one-size-fits-all" solution. Instead, they want products and services customized to meet their own unique needs.
This trend is spilling over into fitness nutrition. Rather than grabbing a random protein bar to go, health enthusiasts will pair real foods with supplements specifically designed to power their workouts and speed recovery.
Take Advantage Of This Dropshipping Trend:
Learn the specific health benefits of different protein and green powders, vitamins, supplements, spices, and herbs so you can be a source of information for your customers.
Ensure your product descriptions include these specifics to educate consumers and help them choose items tailored to their unique fitness goals.
Additional Resources: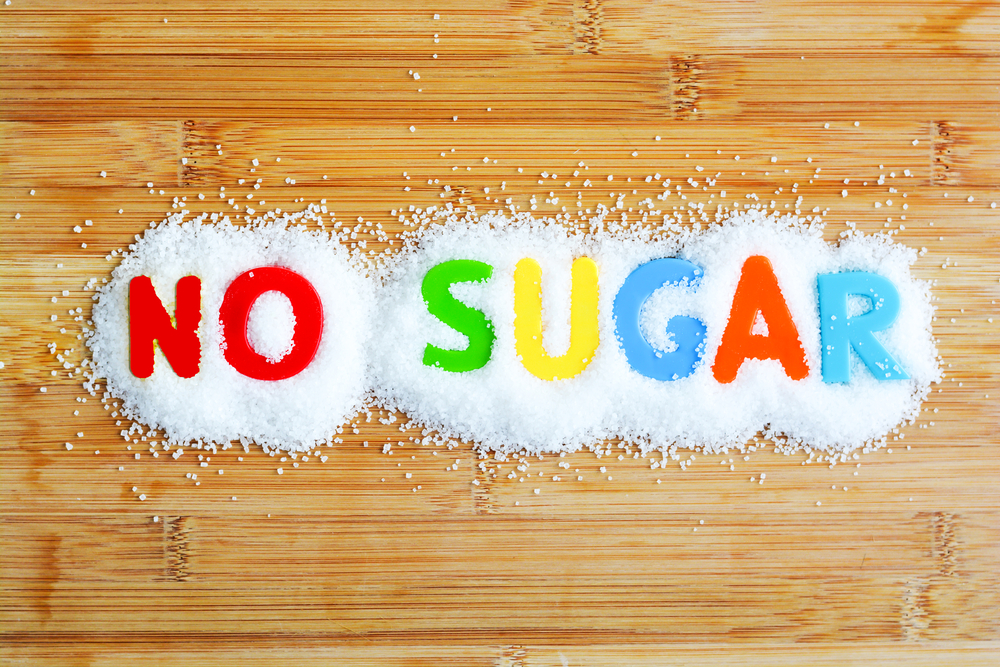 Trend #9: Low Sugar Diets
A low sugar diet has been shown to help with and/or prevent diabetes, heart disease, brain health, mood levels, weight loss, inflammation, and even the health of your skin.
It's no wonder that many popular diets seek to avoid or reduce sugar. This is a key component of the Mediterranean, Atkins, DASH, Paelo, GAPS, Sugar Busters, and Keto diet.
And no matter which diet plan a person's on, it's pretty clear that by lowering blood sugar they'll reap some serious health rewards. So cutting back on sugar is one healthy trend that's definitely here to stay!
Take Advantage Of This Dropshipping Trend:
Offer natural food products that don't contain any added sweeteners or sugars, especially not any high-fructose corn syrup (HFCS).
Identify which products in your inventory support low-sugar or Keto diets.
Stock natural alternatives to processed sugar such as: Xylitol, erythritol, agave nectar, honey, molasses, coconut sugar, monk fruit sweetener, organic maple syrup, or stevia.
Additional Resources:
Trend #10: Products For Better Sleep
Here's a trend we wish weren't true, but it is. People these days are getting a lot less sleep. And poor sleep leads to a host of problems such as low energy, mood swings, lower immunity and more stress.
It makes sense then that the popularity of natural (non habit-forming) products designed to help consumers get a good night rest are on the rise. In fact, after a few years of slow growth, melatonin (a natural sleep aid) has suddenly exploded!
Melatonin sales showed a 14% sales growth in 2019 and another 17% in 2020, according to Nutrition Business Journal data. Today melatonin makes up about half of all healthy sleep supplement ingredients in market share, followed by hemp CBD at 13% and combination herbs and teas at 11%.
Take Advantage Of This Dropshipping Trend:
Offer non habit-forming sleep aids made from natural ingredients such as melatonin, valerian root, magnesium, or lavender.
Don't forget to carry sleep beverages, such as Som Sleep Support or herbal teas known to induce drowsiness like chamomile, ashwagandha, valerian, lavender, lemon balm, and peppermint tea.
GreenDropShip carries a wide selection of herbal sleep pills, tinctures, gummies, beverages, and teas. In fact, we carry over 20,000 natural and organic items in a variety of trending niches, including food and beverage, health and wellness, beauty and body care, household products, and more.
Be sure to check out our full online catalog to see all the great natural products we offer. By letting GreenDropShip handle your inventory, shipping and handling, you can focus more time on driving traffic to your eCommerce store.
Join GreenDropShip today and start selling the latest dropshipping trends!