Made In USA Wholesale Dropshippers Every Retailer Needs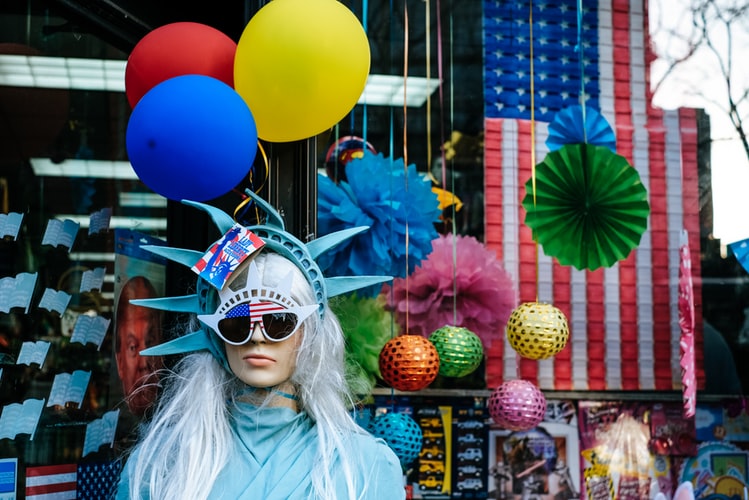 Made In The USA Wholesale Dropshippers: A Great Solution For Your Business
Made in USA wholesale dropshippers are excellent resources for great products and on-time delivery. There are wholesale dropshippers all over the world. Many online retailers do business with dropshippers internationally. But there are some key advantages to working with dropshippers in the USA as opposed to those in other places.
While many online retailers prefer sourcing within the U.S., there are those who are not aware of how easy U.S.-based sourcing can be and the huge variety of products that can be dropshipped from within the states.
Why Choose Made In The USA Wholesale Dropshippers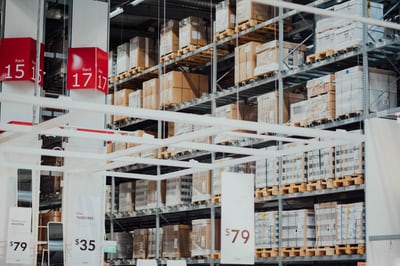 Here are the advantages of sourcing from wholesale suppliers in the USA:
Flexibility
At any time a problem or challenge can arise. What if an existing customer makes a large order? Can you call your wholesaler to make sure the order will be handled expediently and without delay? More than likely the answer is yes, in working with a US-based dropshipper. These wholesalers are for the most part able to react quickly to immediate challenges and coordinate with you product delivery and shipment. This is a big advantage of working with made in the usa wholesale dropshippers.
More Control
When you're far away from your supplier you tend to have a lot less control than if you're working with a supplier in the states. It's even better if they are local to your business such as in the same city or town. Suppliers tend to be highly responsive to online retailers that they can meet with on occasion.
Reduced Supply Chain Costs
For some online retailers, this is a big deal. And it mostly depends on if you're working with a dropshipping company overseas. But supply chain costs can sometimes be quite high depending on your supplier. These costs, however, are substantially reduced in working with a supplier stateside.
Top U.S-Based Wholesalers To Check Out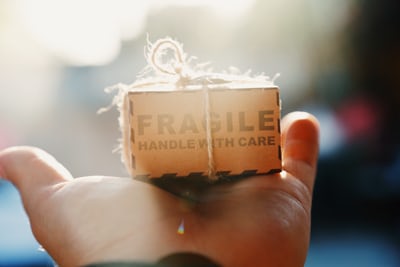 It's clear there are some great reasons to form relationships with wholesalers in the U.S. Here's shortlist of made in the USA wholesale dropshippers for your online store:
Organic Products USA Dropshippers
GreenDropShip specializes in natural and organic food products along with supplements, homeopathic medicine, and health and beauty products. With an inventory of over 20,000 items, we have quickly become a big player in the organic wholesale industry. We offer a state-of-the-art dashboard to retailers along with seamless integration for Shopify and Amazon stores. Customer delivery is quick and the company is very responsive to retailers regarding any questions or concerns.
FBA services for Amazon are included in the membership. You can find out more information about GreenDropShop and FBA services in our article Amazon FBA Dropshipping: Tips & Opportunities.
Membership Fee:
$149.00 annually
eSutras Organics is a dropshipping wholesaler that features herbs, spices, bulk dry botanicals, vegetarian and vegan foods. The Chicago-based supplier also offers supplements, herbal teas, seasonings, and gourmet culinary items.
eSutras has recently partnered with Inventory Source to provide better automation for dropshippers. Now retailers can automatically upload eSutras products with bulk filter, pricing and category tools. Retailers are also now able to integrate inventory levels, product details and images directly into their stores in a marketplace or multi-channel platform.
Membership Fee:
$300.00 (One time only)
One of the largest dropshippers of organic foods in the U.S., Bangalla features over 100 brands and over 125 product categories. The company features an automated web storage program for online retailers. They also offer FBA fulfillment services to platinum dropshipping members.
Bangalla has a multi-tiered membership program:
Membership Fees:
Silver: Free Service
Over 20k products to wholesale
Dropship Service on 10K items
Gold: $195.00 annually or$25 monthly
All Silver Services
Save 5% on all orders
Extra 5k dropship products
Platinum: $795.00 annually or $85.00 a month
All Gold services
FBA services
Webstore order integration
Shipping logo addition
Comparison: All three organic suppliers are excellent selections to work with for retailers interested in those kinds of products. However, you also want to be sure that you're getting the best bang for your buck. While Bangalla offers three different tiers of membership, the company only offers FBA services for its top tier which comes to $795.00 annually, GreenDropShip offers FBA services for all members at a blanket membership fee of $149.00 a year. eSutras Organics doesn't offer FBA at all.
Apparel & Fashion USA Dropshippers
MOY Fashion caters to women's fashion for wholesale. The supplier delivers clothes directly to customers like any other dropshipper on behalf of the online retailers they work with. MOY stocks over 5000 fashion products with 100-200 products added weekly. In addition to restocking best-selling items twice a week, they offer free returns to all dropshipping partners.
Membership Fee:
OPTION #1: $19/month plan is for customers who do not want an e-commerce store or you already have an online store but it's not on the SHOPIFY platform. The standard plan will give you access to Moy's web portal where you can access, view & download product data and images easily.
This option has a – 14 DAY FREE TRIAL
OPTION #2: Shopify membership $29/month plan is for customers who already have a store on the Shopify platform or are interested in opening a store on the Shopify platform. This option gives you access to Moy's SHOPIFY APP. This option has a – 14 DAY FREE TRIAL.
Sammy Dresses is a leading global online wholesale supplier. Products include women's clothing, men and women's shoes, bags and accessories, jewelry, intimate Lingerie, and wigs. The company provides a wide range of high quality, trendy fashion clothing at factory-direct prices.
Membership Fee:
Contact them directly for more information.
The fine department store chain also has a dropshipping program. Items like clothing, shoes, accessories, and a multitude of other goods are available for online retailers. Benefits include Nordstrom pays all shipping fees, so the supplier only has to pick and pack. Also, there are no late orders or cancellation charge-backs.
Membership Fee:
Free
Comparison: While Moy offers comprehensive membership plans to accommodate both Shopify and other retailers working with other platforms, Nordstrom's dropshipping program is free. Both suppliers have a wide selection of women's clothing and other products, the Nordstrom brand is internationally known and synonymous for many with finer, more quality merchandise.
Sammy's also an excellent supplier with a huge variety of women's fashion items. It doesn't reveal on their website if their membership program for retailers requires fees. Therefore it's hard to compare it to the other suppliers in terms of value.
Home Products & Other USA Dropshippers
This dropshipper supplies furniture products from garden décor to gifts and lanterns. The company specializes in distinctive gifts and wholesale products including wholesale bath & body products, candles and accessories, and wholesale lanterns. Koehler states that their wholesale gifts are ideal for decorators, Amazon, eBay, event planners, gift shops, home decor stores, fairs, kiosks, and independent sales.
Membership Fee:
Free membership including Amazon FBA services.
Doba showcases a large variety of products from clothing to automotive items and books. Considered one of the best dropshipping companies in the business, Doba offers resellers inventory alerts and custom data exports for top efficiency in running your online store. The company features 2,000,000 products from hundreds of suppliers in one catalog. Retailers can evaluate any supplier using the Supplier Scorecard tool. Also, Doba is compatible with all major shopping cart providers.
Doba has a multi-tiered membership program.
Membership fee:
Basic
$29/month ($290 annually)
Instant relationship with many suppliers
Access to 1.4M+ Products
Community Q&A
Doba Deals weekly email
Email support
Advanced
$69/month ($690 annually)
One (1) Premium Data Export (Amazon|eBay|Shopify)
Live Chat Support
Curated Product List
Pro $249/month ($2,490 annually)
Everything in Basic and Advanced, plus:
Access to ALL Doba Suppliers
Access to 1.9M+ products
Exclusive Access to Doba's top Sellers
Elite Seller Report
All Premium Data Exports (Amazon|eBay|Shopify)
Custom Data Export (All 3rd Party Platform Formats)
Private FTP Catalog Data transfers
Phone support
Enterprise: Contact supplier for membership fee info. Everything in Pro, plus API Integration, Dedicated Account Manager, Merchandising Services.
Another major player, Megagoods also offers thousands of products ranging from household items, electronics, toys, car stereos, and car accessories. The company's dropshipping services include delivery to customers with the retailer's name or retailer website's name. It charges a drop-shipping fee of $1.50 per order. Because the company offers mostly electronic products, it has comprehensive and detailed shipping guidelines. So it's important to read this information thoroughly before you decide to sell their products. You can find the shipping guidelines on the FAQ section of their website.
Comparison
Again, all three suppliers are excellent options to work with for retailers. But Doba clearly offers the biggest range of access to multiple suppliers as well as an almost infinite number of products. The supplier also delivers on retailer support with several features whereas Megagoods and Koehler Home Decor do not. Doba also features multiple plans to accommodate retailers of different sizes and needs.
While Doba is clearly the most expensive of the trio in terms of membership, the company offers a lot to support retailer success.
Again, this is just a shortlist of wholesale suppliers in the USA. A variety of suppliers have been listed to show online retailers that there's great opportunity to sell almost any product you desire and source them from US-based wholesalers. Take advantage of what stateside wholesalers have to offer to the success of your business.