Top Wholesale Yerba Maté Products to Sell Online
Caffeine makes the world go round. Who doesn't love a cozy mug of tea or a steaming cup of joe? It can brighten your mood, give you energy, and stimulate conversation. In fact, caffeinated drinks are a cornerstone of our social lives.
Most people are familiar with tea, coffee, or energy drinks, but there's also an exotic and trendy new drink known as yerba maté. It's not exactly new – it's been around for centuries, but it's just now making its way to the US. Consumers are eagerly consuming this beverage, so let's take a look at the top wholesale yerba maté products for your online store.
What Is Yerba Maté?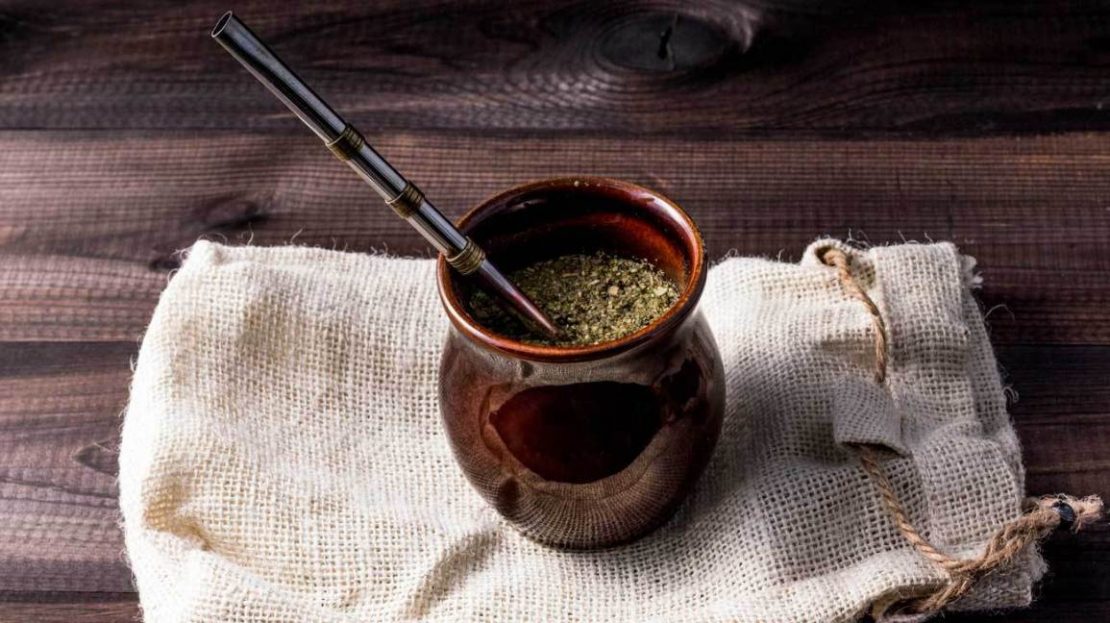 Yerba maté is a caffeinated beverage that comes from the central and southern regions of the South American continent. Indigenous peoples have enjoyed this drink for centuries, relying on its high caffeine content to fuel their work and lives. Strictly speaking, you could consider it to be a type of tea. It can be drunk hot, where it's known as maté, or cold, where it's known as tereré. Traditionally, you drink it with a straw made out of metal or hollowed-out sugar cane.
What's so special about this drink? Coffee, tea, and soda are the most popular caffeinated drinks in the world. While soda is pretty much always bad for you, coffee and tea both have various health benefits. However, not everyone loves coffee, and plenty of consumers are on the lookout for alternative caffeine sources. In fact, let's take a look at some data from the SEMRush tool:

SEMRush shows the number of monthly Google searches for a specific keyword or keyphrase, so this indicates that there are 6,600 monthly Google searches for coffee alternative. In other words, consumers are looking for caffeinated beverages that can replace coffee.
This is where yerba maté comes in. In fact, this ancient beverage is enjoying its moment in the spotlight. This is especially true with health-conscious consumers, similar to how kombucha has exploded in popularity in the past few years. That being said, let's take a look at some more SEMRush data:

As you can see, there are over 153,000 monthly Google searches combined for yerba maté and yerba maté tea. That's a lot of search interest! It's a pretty safe bet that a significant number of those searches are people looking to buy yerba maté online.
Finally, according to a 2020 market research report, this trend will keep growing well into the future. In fact, the global tea market should grow by 4.3% from 2020 to 2025, eventually reaching nearly $2 billion. Looks like yerba maté is here to stay, which is good news if you're selling it in your online store.
Why Do Consumers Love Yerba Maté?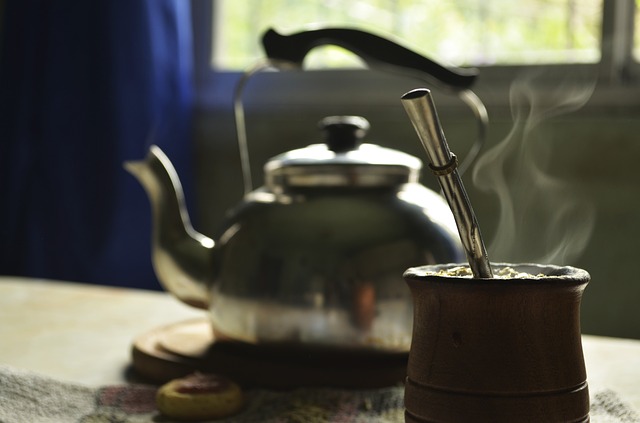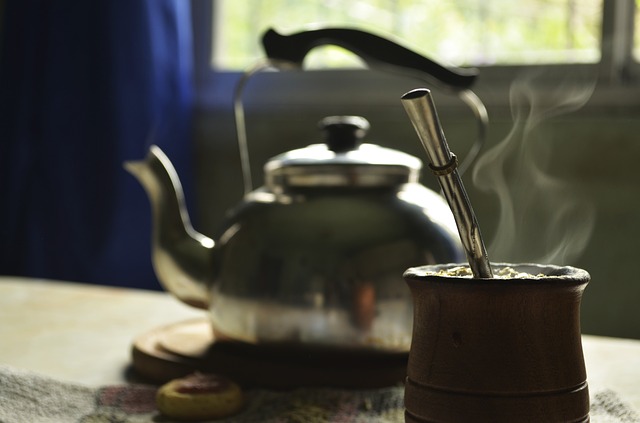 There is a rich cultural tradition around the act of drinking yerba maté.
It has 90% more antioxidants than green tea.
Many people find it more stimulating than coffee, minus the anxiety or jitters.
It's a natural and safe way to increase energy and help you focus.
Some people find it to be a mild appetite suppressant.
It can boost your mood and give you a euphoric feeling similar to chocolate.
How Can You Sell Yerba Maté Online?
You can capitalize on the yerba maté trend by selling these products online. There are a few different ways you can do this, so let's go over your options.
Buy Yerba Maté In Bulk from A Wholesaler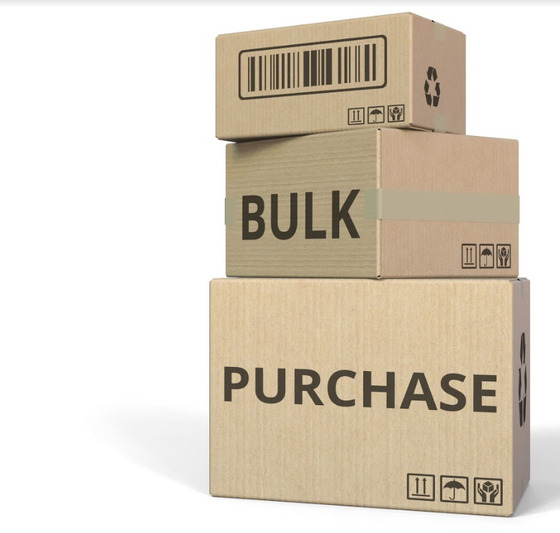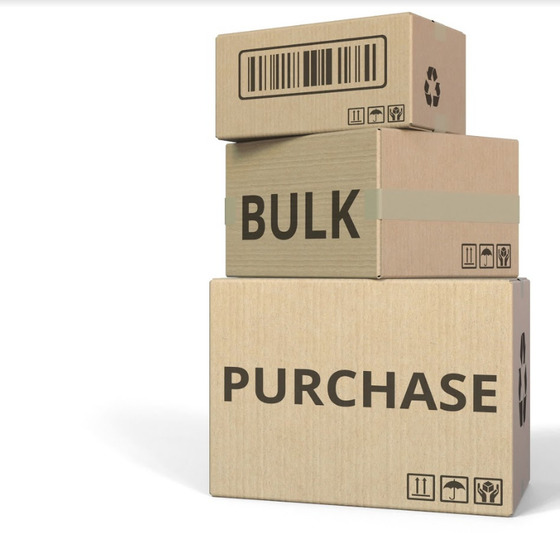 You have the option of buying yerba maté in bulk from a wholesaler. You'll be responsible for storing and shipping the products, so you need to have the resources and space for that. For instance, you'll need to find a way to store all that inventory, like renting warehouse space. It's important to remember that storing beverages presents some unique challenges and logistics. First of all, you'll have to control the temperature. These products don't have to be refrigerated, but their quality may be negatively affected if the storage temperature gets too high or too low.
There may also be local laws for how you store perishables. Plus, these products have expiration dates (or "best by" dates) – that means you'll have to track which inventory you added more recently. This is also known as first in first out (FIFO) – meaning that the first products you store should be the first that you sell.
Finally, if the yerba maté is in a glass bottle, then you'll have to package it accordingly to ensure they don't break. If it's in a beverage can, then drastic changes in pressure may cause the cans to blow. Buying in bulk only makes sense if you have the storage space and the resources to effectively package and ship the orders out. This increases your startup and operational costs.
Dropshipping Yerba Maté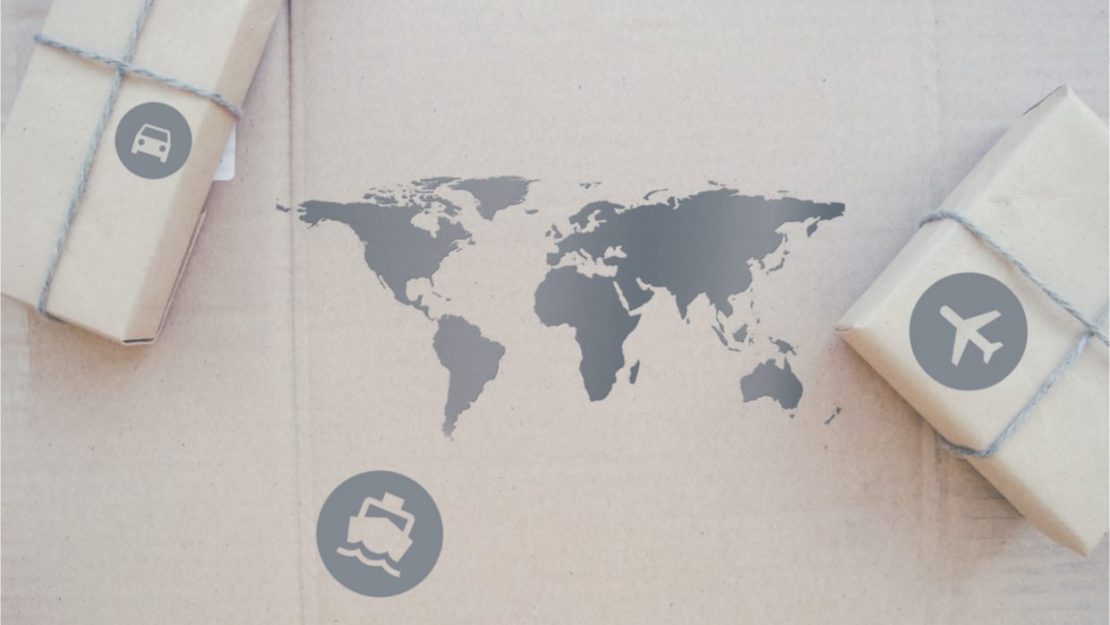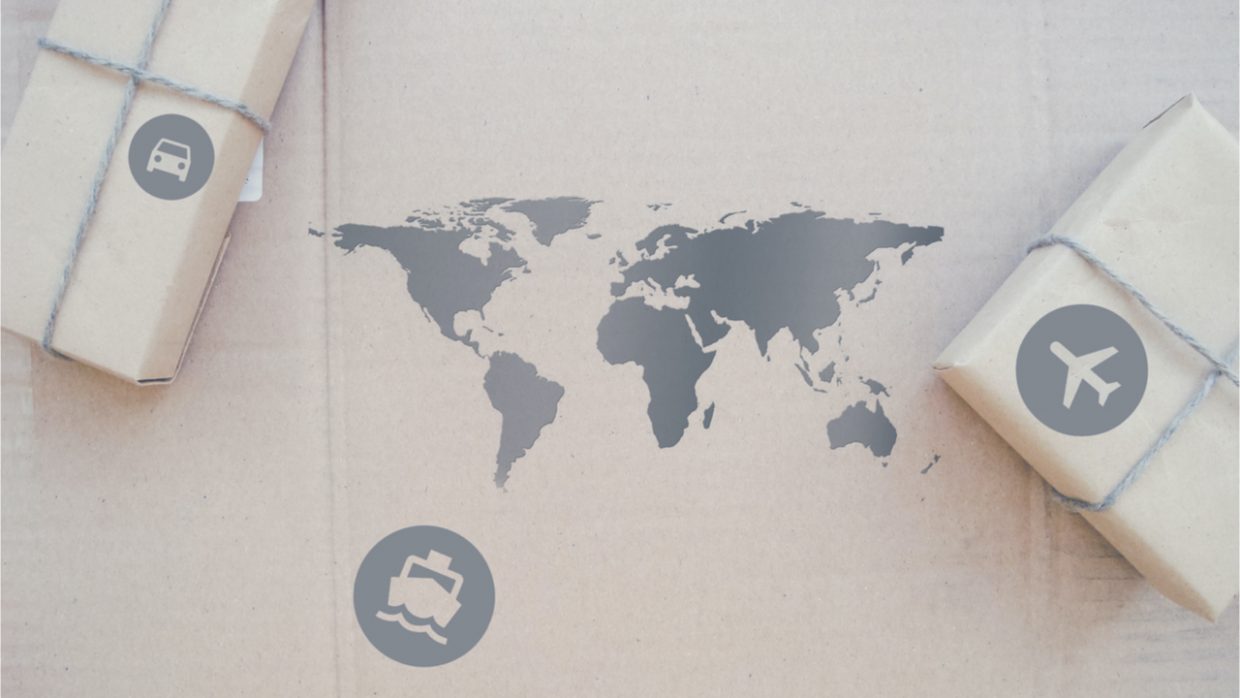 You could also use dropshipping. This retail model is less expensive and easier than buying in bulk and storing the inventory yourself. That's because with dropshipping, your dropshipping supplier does all the storing, packing, and shipping of the products to the end customer. Without the hassle of handling inventory and logistics, you're free to focus on marketing to online shoppers.
You can break down dropshipping as follows:
Get a membership to a dropshipping supplier such as GreenDropShip with a selection of yerba maté products.
Add the products to your online store (usually via a product feed).
The customer makes a purchase at your online store.
You put in an order with your dropshipping supplier.
The supplier packs and ships the order to the customer on your behalf.
As you might imagine, the startup and operational costs are low – in fact, you can start dropshipping with little money. Plus, this model is less risky than other, more conventional retail models. That's because there's no chance that you order too much bulk inventory and end up with an unsold surplus.
The formula for making a profit is pretty straightforward: [Profit = (Wholesale Price + Fees) – Retail Price]. You buy inventory from your supplier at the wholesale price and sell it to the consumer at the retail price. Finally, the fees are your various costs, including membership to the supplier, shipping fees, and seller fees if you decide to use an e-commerce platform like Shopify, WooCommerce, or Amazon/eBay.
Use Fulfillment by Amazon (FBA)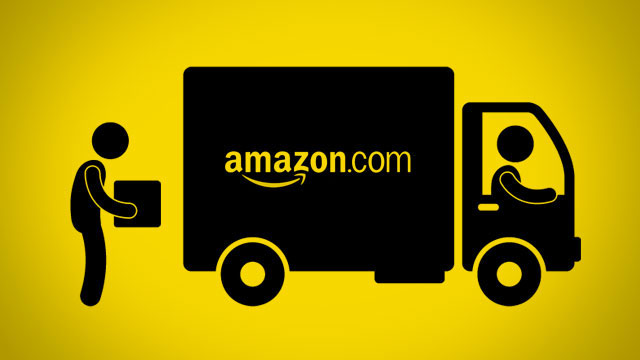 Finally, you can also sell yerba maté by using the Fulfillment by Amazon (FBA) method. Many online retailers confuse this method with conventional Amazon dropshipping, but it's actually quite different.
Essentially, Amazon "fulfills" your orders. In other words, you pay Amazon for storing, packing, and shipping your products from their fulfillment centers. You still place an order with your dropshipping supplier, but they send it to the fulfillment center. That being said, FBA fees cut into your profit margins. However, the benefits include having access to the vast customer base on Amazon as well as their highly respected customer service. Finally, Amazon has a high level of trust and recognition with online shoppers.
These are your primary options for selling yerba maté online. None is perfect and they have their own benefits. Ultimately, choosing the right one depends on what works best for you.
If you're looking for wholesale yerba maté from a dropshipping supplier and wholesaler, then GreenDropShip is the perfect fit for you. We have over 20,000 natural and organic products, including premium wholesale yerba maté. Plus, our members can use our dropshipping services and buy in bulk from us. Let's say you want to test out a new product but not risk ordering too much inventory. That's easy – you can dropship with us, and if the products sell well, then you can order it in bulk. Our members can also take advantage of our Amazon FBA prep services at no extra cost.
Top Wholesale Yerba Maté Products from GreenDropShip
GreenDropShip has an excellent selection of wholesale yerba maté for our members to choose from.
Wholesale Canned Yerba Maté
GreenDropShip offers wholesale yerba maté in cans, including both non-carbonated and carbonated products. Most newcomers to yerba maté will probably be interested in these items, especially since some of our options are also flavored and sweetened.
1) Guayaki Organic Yerba Maté
Guayaki is the most popular brand of yerba maté in the world. In fact, for many people, it's their introduction to this ancient beverage. As a result, Guayaki always ensures that its organic, shade-grown yerba maté is of only the highest quality. They then take organic fruits and pack those flavors into each can, resulting in a refreshing and invigorating drink that'll energize you. They also honor the tradition and the culture of yerba maté – the brand is named after Ache Guayaki, indigenous communities that live on ancestral lands in the lush rainforests of Southern Paraguay. The company also works with these communities to grow their crops in a sustainable and eco-friendly manner.
That being said, let's examine the search interest for this up and coming brand:

Based on SEMRush, we can see that Guayaki Yerba Maté has over 12,000 monthly Google searches every month.
Finally, lets take a closer look at the product:
Certified Organic and Fair Trade
Non-Carbonated
Gluten-free, Soy-free, and Kosher
150 mg of naturally occurring caffeine
Flavors include Enlighten Mint (pictured), Revel Berry, Lemon Elation or Bluephoria
GreenDropShip also carries Guayaki carbonated products, both flavored and unsweetened
Average rating of 4.6 stars on Amazon
GreenDropShip Wholesale Price: $2.05 per 16 oz can (for every flavor)
Average Retail Price: $2.99 per 16 oz can
2) Marley Yerba Maté
This organic and all-natural yerba maté is named after Bob Marley, the beloved reggae singer. That makes sense because just like that beloved cultural icon, Marley Yerba Maté is all about good vibes and inner peace. In fact, the brand has consistently tried to embody the spirit of the Marley legacy. Packed with natural caffeine, each can is designed to stimulate productivity and boost your focus. Plus, the company has partnered with Water Is Life to help end the world water crisis by using the most cutting-edge sustainable technology available. Part of the proceeds from each can go towards giving the world safe water.
Let's take a closer look at this product:
100% natural and Certified Organic
Available in two flavors: Jamaican Me Mango (pictured) and Ya Mon Mint
Each flavor is subtly sweet with fragrant notes that help energize your mind
Average rating of 4.4 stars on Amazon
GreenDropShip Wholesale Price: $1.53 per 16 oz can (both flavors)
Average Retail Price: $2.99 per 16 oz can
Wholesale Loose Leaf Yerba Maté
The more traditional way to consume yerba maté is taking the loose leaves and brewing it into a tea. In many cases, people became enamored with the culture and effects of yerba maté, so they decide they want to brew it themselves. This gives them a purer experience, including drinking it out of the traditional receptacle and straw. GreenDropShip also offers wholesale loose leaf yerba maté.
1) Guayaki Organic Traditional Loose Leaf Yerba Maté
Guayaki is committed to honoring the cultural heritage of yerba maté and the Ache Guayaki people. This drink is steeped in tradition and lore – it's revered by indigenous peoples for its ability to boost mood, open the mind, and bring people together. Consumers who want to brew their own yerba maté will love this traditional loose leaf product. The flavor is rich and robust, tied together by a complex and earthy body. This is then balanced out by a smooth and mellow finish. Plus, the brand focuses on using cutting-edge sustainable and regenerative farming and business practices at every step of the process – from planting to selling. Let your customers get energized, all the while knowing that this product is eco-friendly and honors the indigenous culture.
Let's look at the product details:
Certified Organic and Fair Trade
Gluten-free and Soy-free
Biodegradable packaging
Available in 5 lb bag (pictured) or 1 lb (16 oz) bag
Over 500 reviews on Amazon, with an average rating of 4.6 stars
GreenDropShip Wholesale Price: $44.27 per 5 lb bag and $11.07 per 1 lb bag
Average Retail Price: $54.99 per 5 lb bag and $16.99 per 1 lb bag
2) Wisdom of the Ancients Organic Yerba Maté
The name says it all: "Wisdom of the Ancients". This is a yerba maté product that's all about honoring legendary tradition in harmony with nature. All the leaves are sustainably sourced and harvested. Plus, Wisdom of the Ancients adds stevia to their yerba maté, giving it a sweet flavor without the guilt or calories. In fact, the indigenous peoples have been combining yerba maté and stevia for centuries. GreenDropShip carries several varieties, including:
Royale (pictured) – designed to invigorate, uplift, and energize.
Tulsi – designed to soothe, de-stress, and enrich.
Masala – designed to energize, focus, and clarify.
Hibiscus – designed to revitalize, nourish, and replenish.
Each blend is proprietary and unique with over 400 nutrients to nourish the mind and body.
Let's take a look at some product details:
Non-GMO Project Verified
USDA Organic
More antioxidants than green tea
Full of vitamins and minerals
Average rating of 4.3 stars on Amazon
GreenDropShip Wholesale Price: $3.37 per 1.1 oz (for each blend)
Average Retail Price: $6.99 per 1.1 oz
GreenDropShip is proud to offer our members all these different types of wholesale yerba maté. We also carry over 20,000 other natural and organic products, most of which are made in the USA. It's super easy to download our product feed and add any one of them to your online store. Plus, we are both a dropshipping supplier and a bulk wholesaler and we even offer free Amazon FBA prep services for our valued members.
Join GreenDropShip today and start selling!