How To Dropship: Build A Profitable Ecommerce Store
Do you have an entrepreneurial spirit? Are you always on the lookout for a potentially profitable idea?
Dropshipping can be a great way to launch an online business, work from home and make money to boot. So let's go over how to dropship step-by-step, so you can start selling right away.
In this post we'll cover the following:
Ready to learn how to dropship? Let's get started!
How Does Dropshipping Work?
Dropshipping is an eCommerce retail fulfillment model. With dropshipping the online retailer (that's you) is not responsible for storing, packing, or shipping any inventory. Instead, this is all handled by your dropshipping supplier. 
The profit you make is the difference between the item's wholesale price offered by your supplier and the retail price you sell the product for online. So it's pretty much money in your pocket with every online sale!

So for those wondering how to dropship, the entire process can be broken down into four basic steps:
You create an eCommerce store and add the products you want to sell.
A customer orders a product from your online store.
You place the order with your dropshipping supplier.
The dropshipping supplier fulfills the orders and ships them directly to your customer.
The super cool thing about dropshipping? Your customer will never know the products don't come directly from you!
Your supplier is like a silent partner who "blind ships" products (meaning they are sent with no identifying information on the packaging). So if your customer has an enjoyable user experience, they will entirely associate that with YOU and your brand. Which is how you encourage repeat sales.
Benefits Of Dropshipping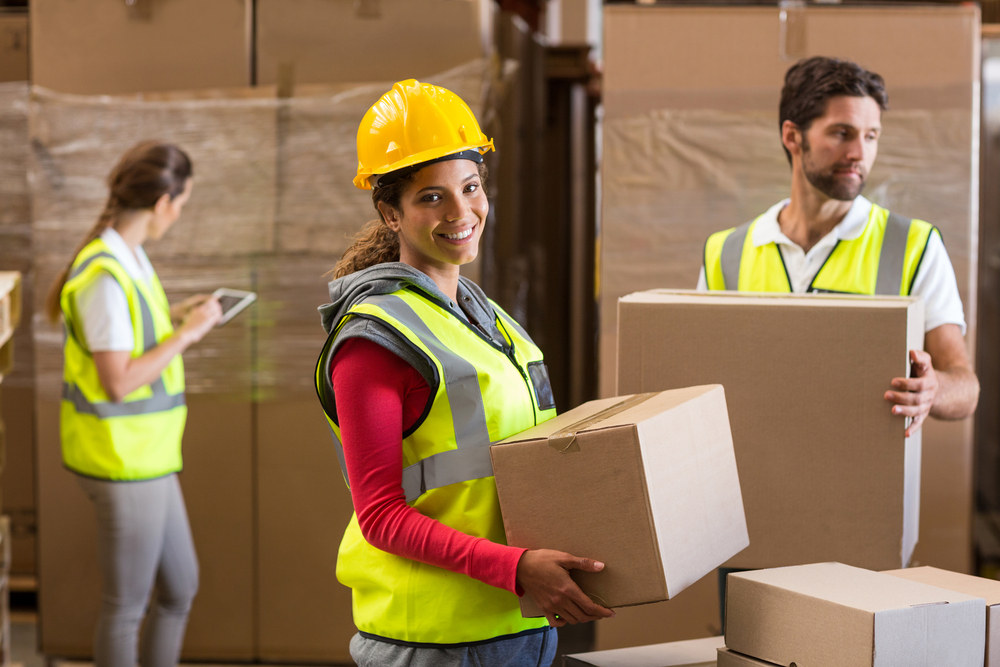 Dropshipping is a great business model for new entrepreneurs to start out with because it's very accessible. With dropshipping, you can quickly test different business ideas with limited downside, which lets you learn a lot about how to choose and market products.
In fact, there are many benefits to learning how to successfully dropship. Here are a few additional reasons why dropshipping is such a popular business model.
Less Capital and Low Overhead
With dropshipping, you don't need much cash upfront to get started selling online. You won't need to invest heavily in inventory or warehouse space, yet you can still offer a huge selection of products to your customers.
You also don't need to purchase a product until you've already made a sale. Because you're not committed to selling-through any inventory purchased upfront, like in a traditional retail business, there's less financial risk involved in starting a dropshipping store. 
Easy To Start
These days, there are plenty of eCommerce platforms, such as Shopify, that make it easy to launch an online store. No special coding skills are required. 
Plus, running an eCommerce business is a lot easier when you don't have to deal with physical products. With dropshipping, you won't be hassling with:
Managing or stocking a warehouse
Packing and shipping out orders
Tracking inventory and managing stock levels
Convenience
Successfully launching and growing an ecommerce business takes work, especially if you're on a tight budget. Not having to worry about fulfillment is super convenient, and gives you time to focus on your marketing plan, customer service, and operations.
Freedom
With all the logistics issues handled, you're now free to operate your business pretty much anywhere you can get access to the internet. That could mean your living room or a beachside resort.
Extensive Product Inventory
Since you don't have to pre-purchase the items you sell, you can offer an array of trending products to your potential customers. If suppliers stock an item, you can list it for sale on your online store at no additional cost.
Easier To Test and Scale
One of the main benefits of dropshipping is the ability to list and potentially sell products before committing to buying a large amount of inventory. In this way, you can "audition" different products and brands to see what works for your audience.
If an item doesn't prove to be a good seller, you can easily drop that product from your store. Over time this allows you to focus your marketing efforts on items that actually resonate with your customers.
In a traditional retail business, if sales suddenly explode, you may not have the manpower to handle the extra business. But with dropshipping your supplier already has that infrastructure in place, making it easier to scale when your brand takes off.
Dropshipping Fulfillment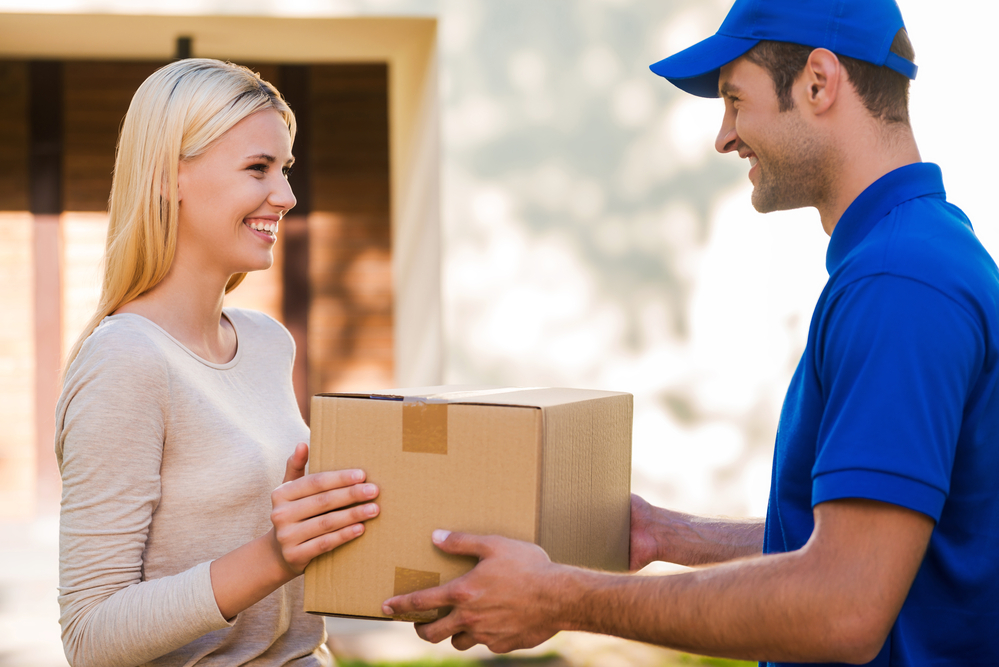 To understand how dropshipping fulfillment works it's important to have a basic understanding of the supply chain. There are three main players that make up the dropshipping supply chain: manufacturers, wholesalers and retailers.
Manufacturers. Manufacturers create products and (generally) do not sell directly to the public. Instead, they sell in bulk to wholesalers and retailers.
Wholesalers. Wholesalers buy products in bulk from manufacturers, mark them up slightly and then sell them to retailers for resale to the public. If they do have purchasing minimums (some do not), they are usually much lower than those required by a manufacturer. Wholesalers often stock hundreds, even thousands of products in their dropshipping niche. They maintain a warehouse(s) and handle all the logistics that go along with it.
Retailers. A retailer is anyone who sells products directly to the public at a markup. If you run a business that fulfills your orders via a dropshipping supplier, that means you're a retailer.
You might be wondering why the term "dropshipper" isn't listed anywhere in the above supply chain. It's because technically, any of the three (manufacturer, wholesaler, or retailer) can act as a dropshipper depending on the situation.
Dropshipping is a service, it isn't a role. The dropshipper is the party that ships the items to the final customer. In most cases it's a wholesaler, but it can be a manufacturer or even the retailer if they have their own warehouse.
But generally, the dropshipping fulfillment process works like this:
The customer goes to a retailer's online store and places an order.
The transaction is processed and funds are sent to the retailer's account.
The retailer then forwards the order to their wholesale dropshipping supplier and pays for the order from their own account.
Wholesale dropshipping supplier pulls, packs and ships the order to the customer.
The manufacturer(s) replenish the wholesaler's stock as needed to maintain inventory levels.
How To Start A Dropshipping Business
Now that you understand what dropshipping is, it's time to talk about how to actually get started in the dropshipping business.
We'll break down the 'how to dropship' process into six (6) steps to help new eCommerce entrepreneurs understand the basics. Then for each step, we share additional resources you can review if you want to do a deeper dive into a particular topic.  
1. Identify Your Niche & Unique Selling Proposition (USP)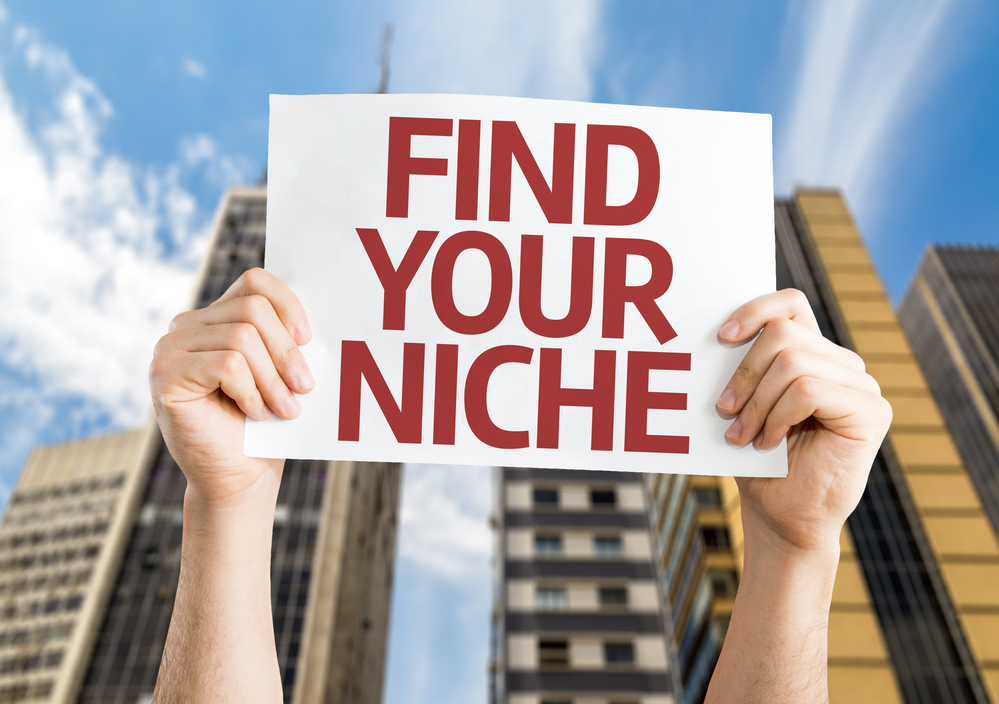 The first two things you want to nail down for your dropshipping business are your niche and your unique selling proposition (USP). In fact, almost every successful dropshipping store we've seen has one thing in common, it specializes in a certain product category or niche.
Some entrepreneurs worry that narrowing their focus limits their potential customer base and will cost them sales. When in reality, the opposite is true.
Specialization is what allows you to stand out from the crowd, find your ideal customer, communicate more effectively and compete on a smaller playing field.
In other words, you don't want to sell just "beauty products". You want to sell all-natural and organic beauty products for women concerned with the effects toxic chemicals can have on their skin. 
Choosing a more targeted niche and curating your inventory is an excellent business strategy for the following four (4) reasons:
Reason 1: An online store with a well-defined niche creates more loyal customers. Consumers learn to trust your expertise in your chosen category.
Reason 2: It's easy to get overwhelmed by a giant retailer. Many consumers prefer online stores with a limited, but high-quality selection specifically curated for their unique needs. 
Reason 3: Potential customers are willing to pay a premium for products they feel align with their lifestyle and values. For example – products that are organic, sustainable, eco-friendly, low-carb, hand-crafted, high-quality, healthy, etc.
Reason 4: When you specialize, you can laser focus your marketing campaigns to reach a very specific target audience that is more likely to buy.
Additional Resources:
2. Choose Which Products To Sell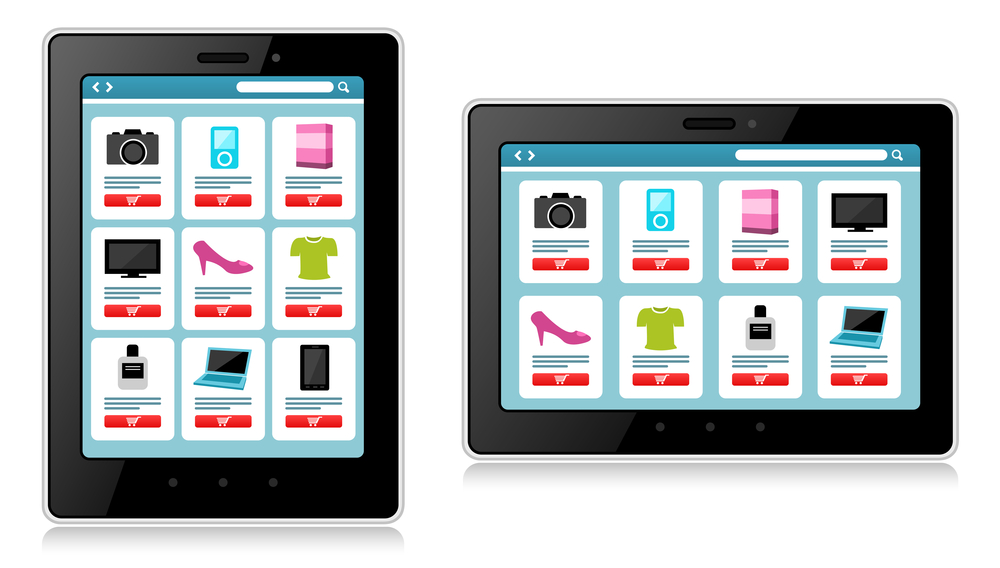 Finding the right products to build a profitable dropshipping store is part art and part science. You want to cultivate the right mix of trending items that get customers excited and engaged with your brand, along with some quality 'staple' products in your niche that encourage repeat purchases.
It all boils down to research. Finding great products means you need to roll up your sleeves and do the work. Learn as much as you can about your target market, their wants and needs, to help you identify products that will appeal to them.
Look at your competition, see what works (and doesn't) for their brand. What can you do better? What are they missing? Is it a gap you can fill?
Additionally, you'll want to identify overall trends in your niche market. You can start with Google Trends, a free tool that shows search interest for a term or a topic over a period of time. You can also use the "Related Topics" function on Google Trends to find potentially profitable ideas that relate to your original search term.
Another option is SEMRush. This is a paid keyword research tool that lets you see the monthly Google searches for any term or topic. The good news is you can use it for free for a limited number of searches per day.
Finding those unicorn trends that will appeal to your target audience and are great material for marketing campaigns takes a little effort. But the results are worth it, and we've got some great ideas to get you started.
ADDITIONAL ARTICLES:
3. Find The Right Dropshipping Supplier(s)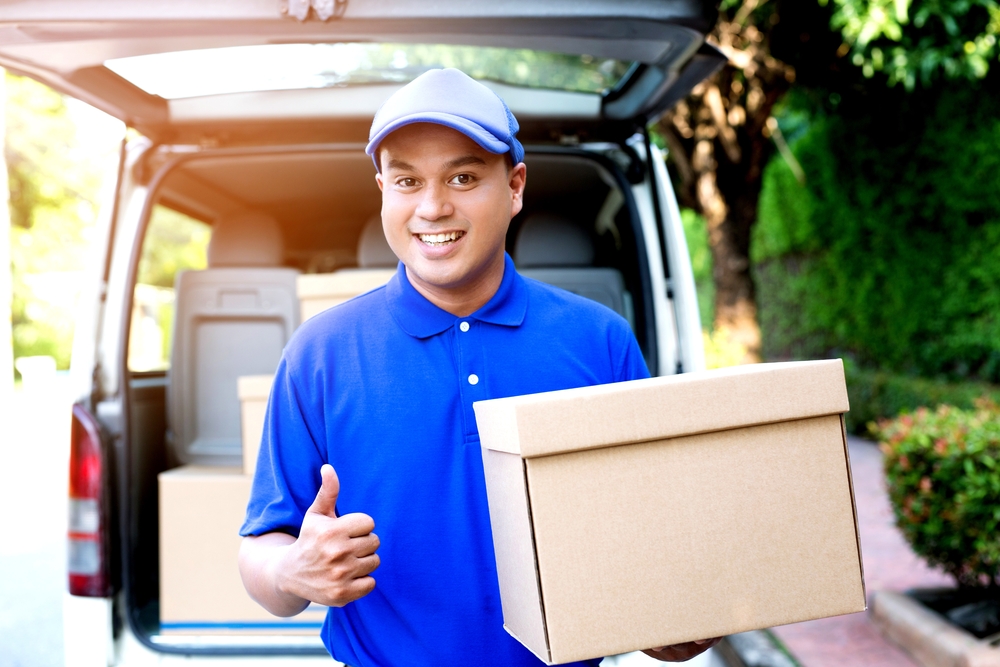 The next thing to do is find a dropshipping supplier who would store and ship the products to your customers. There are several ways you can go about finding a reputable dropshipper, but let's take a moment to go over the three most common:
#1 Search By Product. Do a Google search by type of product you want to sell. For instance, let's say you want to sell organic products, you can enter "organic products dropshipping supplier" and see what the top search results are.
#2 Search By Ecommerce Platform. You can also do a Google search by the eCommerce platform you are using. For example, if you've decided to launch your eCommerce store on Shopify, try searching "Shopify dropshipping supplier" to find a supplier that will integrate with your store. You can also look to the Shopify App Marketplace to discover dropshipping apps that easily connect to your online store. 
#3 Use An Online Supplier Directory. These provide a list of prescreened and pre-vetted dropshipping suppliers, broken out by category. The most popular directories include:
You'll also want to consider the following to help ensure you choose the right dropshipping supplier for your business:
For faster shipping times, pick a domestic supplier based in the USA.
Make sure membership prices are competitive.
Verify the supplier integrates with your eCommerce platform.
Ask if they have any minimum order requirements.
Make sure they have customer service.
Look over their inventory to make sure it fits what you want to sell.
Additional Resources:
4. Choose An Ecommerce Platform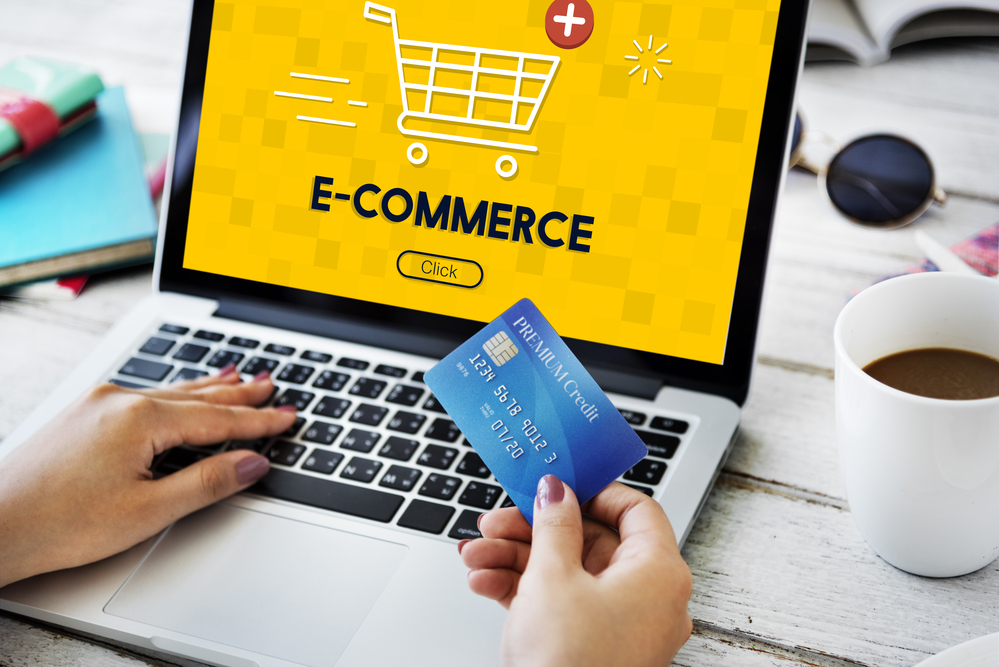 The next step in our learning how to dropship journey is choosing an eCommerce platform to launch your online store. There are several options that are popular with new entrepreneurs, including:
Shopify – This eCommerce platform is pretty intuitive, making it an excellent choice for entrepreneurs looking to get up and running quickly to start selling online. Plus there are a ton of really useful apps and other built-in features to help you automate your business.
Amazon or eBay – The most widely known and well-established eCommerce platform. If you choose Amazon or eBay to sell products, then you'll have access to their huge base of customers and their excellent reputation.
WooCommerce – This is the plugin that makes WordPress shoppable. If you already have an existing WordPress site or want to build a custom site using WordPress as your CRM, then this is the tool for you.  It also offers web hosting and search engine optimization (SEO) services.
Additional Resources:
5. Build Your Online Store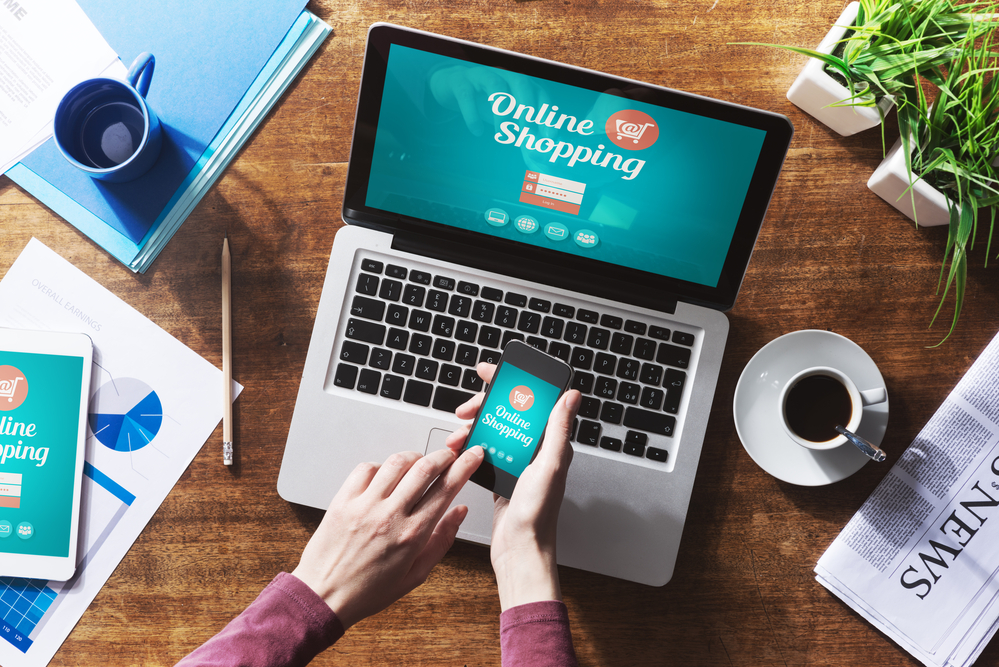 Once you've chosen an eCommerce platform, it's time to build your online store! Remember, your store isn't about you, it's all about your target customer and the products you offer. 
What branding and messaging would appeal to them? Keep your customer first and foremost in your mind as you choose the colors, fonts, and sales copy for your site.
You also want to pay attention to user experience (UX). According to Forbes, a good user experience can boost conversion rates by a staggering 400%!
Good web design and UX can mean all kinds of things, from easy navigation to fast loading times, easy-to-read copy, a pleasing color scheme, and a simple checkout process. It's important to remember that it's the whole package. 
If a user can't easily read and search your site, find what they're looking for, and make a purchase – they'll simply leave and buy somewhere else. That's why it's essential you consider the entire customer journey when building your online store.
You will spend a lot of time and energy on marketing to drive traffic to your site. Don't make it a wasted effort by offering a poor user experience that is a turnoff for potential customers.
Additional Resources:
6. Promote Your Store To Boost Sales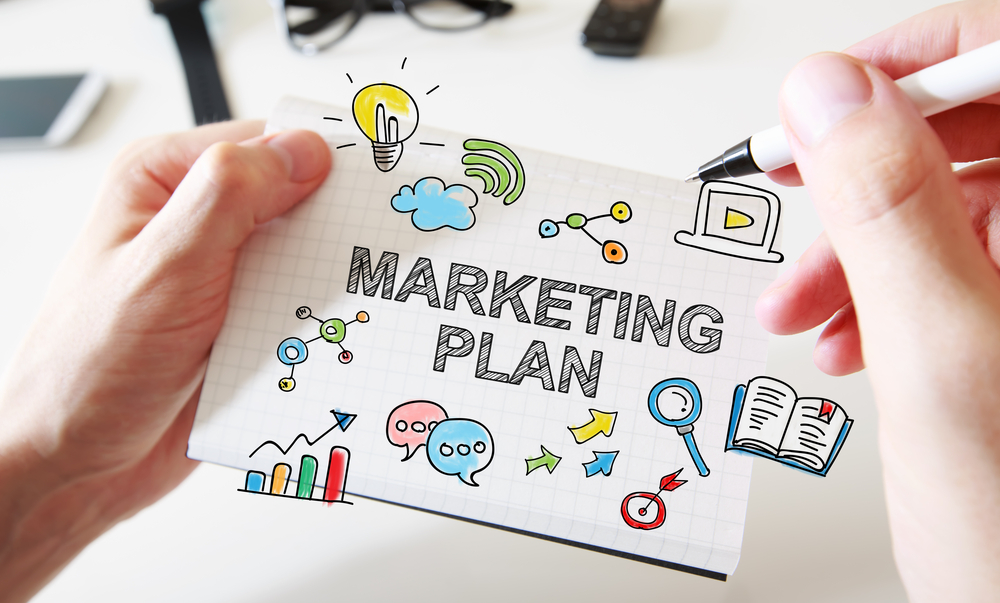 Unless you develop strategies to successfully drive traffic to your online store, all your other efforts will be for not.
Dropshipping is different from traditional business models because you'll likely find many resellers offering the same products you are. And since it's an eCommerce business, a potential customer can literally buy from any one of them.
Without effective marketing and branding, you won't be able to differentiate yourself enough to convince shoppers to buy from you. Marketing is how you can rise above the noise, and connect with your target audience.
This means that in order to build your customer base and start making sales, the majority of your time and effort needs to go towards developing your SEO and marketing skills.
Learning how to dropship successfully means learning how to market your online store. This topic is so vital, we've created several guides to help you learn the ins and outs of promoting your dropshipping business.
Additional Resources:
How To Make A Profit Dropshipping
Any guide that covers the fundamentals of how to dropship would be remiss if it didn't cover profitability. You are starting this online business to make money! So let's dive in and talk about some tactics to help you do just that.
We covered the first part of the profitability equation above. You need to choose the right niche and products, launch marketing campaigns to drive traffic to your store, and then offer a good user experience to get customers to buy.
But there's more to it than just that. You also need to be sure you're optimally pricing your products so your margins are good. And then once you get customers, the real profit comes from encouraging repeat business and increasing the amount your existing customers buy.
Set Your Prices Right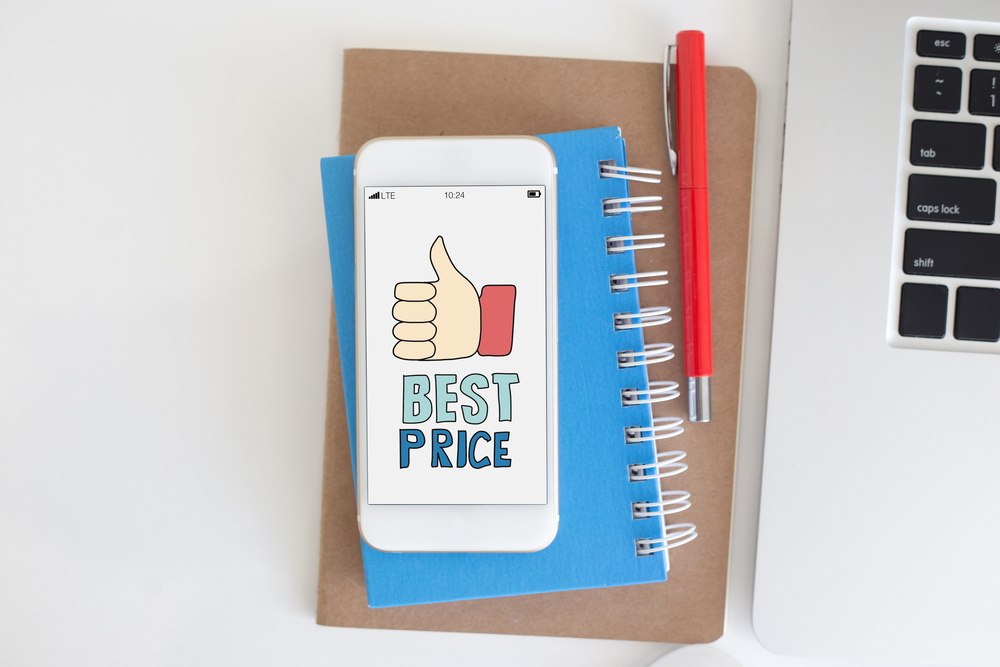 Deciding how to price your products is a crucial part of running a successful and profitable dropshipping store. Obviously, if you overcharge you won't make the sale. But if you undercharge, you won't turn a profit.
Think of it like the fairy tale of "Goldilocks" – your product price has to be "just right", not too high and not too low.
One of the biggest mistakes made by new dropshippers is to not include all their expenses into their pricing calculation. They mistakenly think their only cost is how much they are paying their wholesale supplier for the product, which makes it easy for them to price their products too low and suffer an unexpected loss.
The truth is that product cost is only one of the many costs that make up your expenses. Other than product cost, you will also need to factor in items related to your marketing expenses, website hosting, shipping fees, and graphic design costs (to name a few).
This means you're going to have to crunch some numbers! In order to find those "just right" price points, remember these two formulas:
Sales Revenue – Cost of Goods = Gross Profit
(Gross Profit – Expenses) / Revenue = Profit Margin
Only when you have considered all expenses, will you get the real cost of your products and be able to more accurately price what it is you are selling in order to determine a healthy profit margin.
Don't severely underprice in order to compete! Provide more value instead, and make sure your online store provides a great user experience.
Additional Resources:
Increase Your Average Order Value (AOV)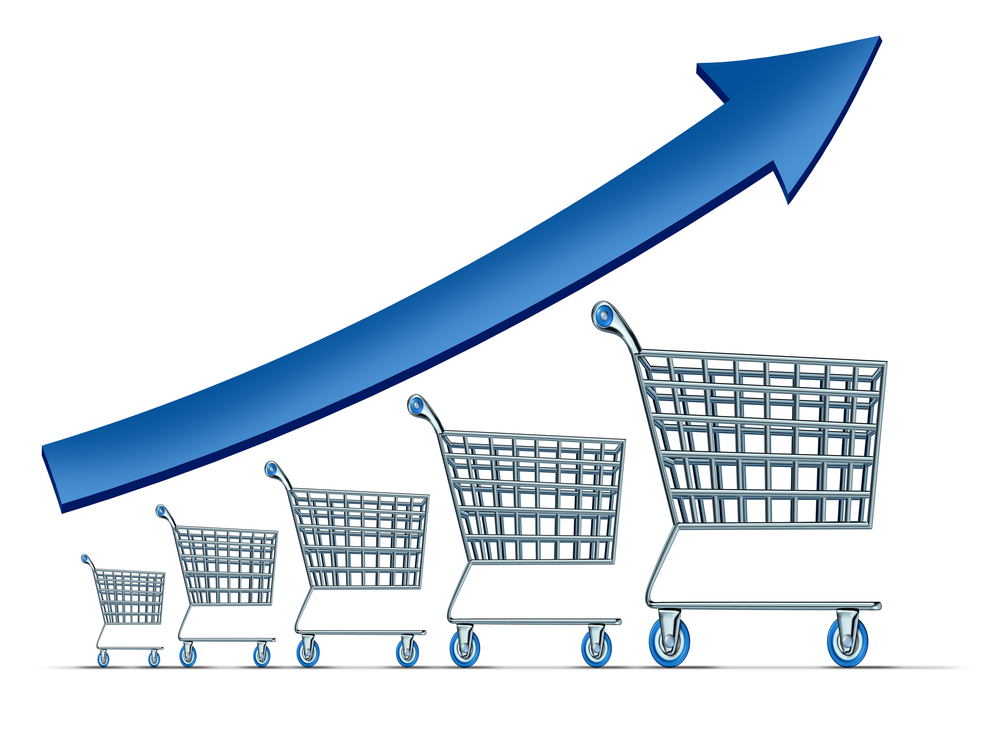 All too often brands focus solely on attracting as many new customers as possible and get caught up on "the acquisition treadmill". The trouble is that acquisition costs add up, and if customers only purchase one item and never return, those costs can kill your store's profitability.
Ideally, you want to deploy some marketing tactics specifically designed to get existing customers to spend more. In other words, you want to determine your customer's current average order value (take your total sales and determine the average dollar amount) and then bump that up!
Some dropshippers will offer free shipping over a certain dollar amount to encourage more spending. So, for example, if your AOV is $25, you might consider offering free shipping for orders over $50 to push sale averages higher.
Another great way to increase your AOV is to employ tactics such as cross-selling and upselling.
Cross-Selling. When you invite customers to purchase an item that compliments their purchase. Amazon is the reigning kind of cross-selling. Think of how many times you've seen "frequently bought together" suggestions when shopping on the platform.
Upselling. This is when you encourage customers to purchase a similar product that's higher-end (and more expensive). You'll often see "customers also like" or similar suggestions for upgraded products as you are getting ready to check out. 
If you have a Shopify store, there are cross-selling and upselling apps that can automate this functionality for you such as the Vitals app.
Additional Resources:
Build Trust and Gain Repeat Business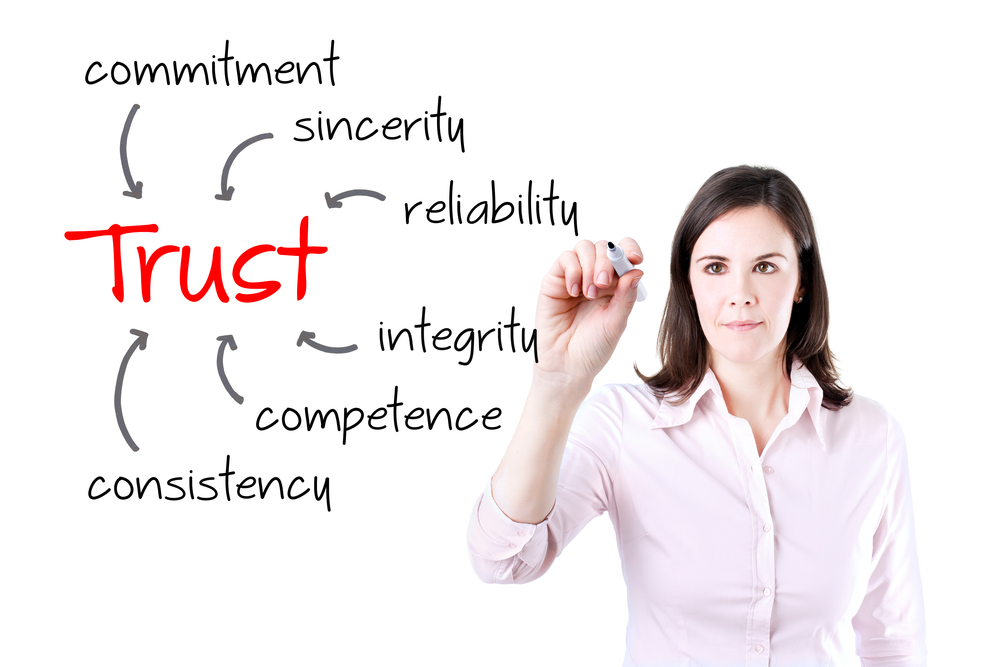 Once you've done the hard work to gain a new customer, you want to keep them! This means building an ongoing relationship with your customer base so that they come to trust your brand and will continue to buy from you.
Just look at these customer retention stats:
Acquiring a new customer can cost five times more than retaining an existing customer.
Increasing customer retention by 5% can increase profits from 25-95%.
The success rate of selling to a customer you already have is 60-70%, while the success rate of selling to a new customer is 5-20%.
One way to keep customers engaged with your dropshipping business is to build an email subscriber list and send compelling content. Email marketing is an extremely effective way to retain the traffic you worked so hard to get by providing customers a reason to stay connected.
Additional strategies you can use to build customer loyalty include adding trust badges to your online store and sharing product reviews and testimonials.
Trust badges are seals and certifications that let customers know a process is secure, or that a product has been verified to adhere to certain standards by a third-party. Examples of trust badges include SSL Secure Connection, PayPal Verified, USDA Organic, Non-GMO Project Verified, etc. 
Product reviews are another critical way of building trust around your online store and products. According to research by MarketingProfs, over 60% of consumers are more likely to make an online purchase if it has any product reviews, and 70% of online shoppers consult reviews before making a final purchase.
Reviews boost conversion rates, which is why they're such an important feature to add to your dropshipping store.
Additional Resources:
How To Dropship Natural and Organic Products
So now that you know how to dropship, It's time to start building your eCommerce business.
If your target audience includes health-conscious or eco-conscious consumers, and you're looking for high-quality items to sell, be sure to check out GreenDropShip! We are a reputable 'Made in USA' dropshipping supplier of natural and organic products.
GreenDropship offers an extensive inventory of over 20,000 brand name products including gourmet and specialty items in a wide range of categories such as food & beverage, bath & body care, vitamins & supplements, household goods, baby items, and more.
We offer literally thousands of products that are either USDA Certified Organic, Non-GMO Project Verified, Vegan, Kosher, Cruelty-Free, and more. Certifications like this build trust, and can be incorporated into your marketing messages to encourage sales.
In addition, GreenDropShip integrates seamlessly with Shopify and WooCommerce via our product feeds. We also released a Shopify dropshipping app that makes it easier than ever to sell our products online.
What are you waiting for? Join GreenDropShip And Start Selling Today!