Can You Start Dropshipping With No Money?
Are you thinking about getting into dropshipping? That's not a bad idea – it's an inexpensive, convenient, and low-risk retail model and many online entrepreneurs find it's an easy way to make some good money.
However, depending on what you've already heard, you might be asking yourself: Can you start dropshipping with no money?
The answer to that is pretty simple: No, you can't. But the good news is that you can start dropshipping with very little money.
Truthfully, the claim that you can start with no money is just too good to be true. However, it is true that dropshipping actually has low startup and operational costs. Plus, if you implement some of the strategies that we discuss in this blog post, you can make these costs even lower.
Think of that old saying: You have to spend money to make money. With dropshipping, you could easily change that to: You have to spend a little money to make money.
Let's go over everything you need to know so you can save a ton of money when you first start dropshipping! To make it easier to navigate, you can use these links to jump forward to other sections in the article:
What Is Dropshipping?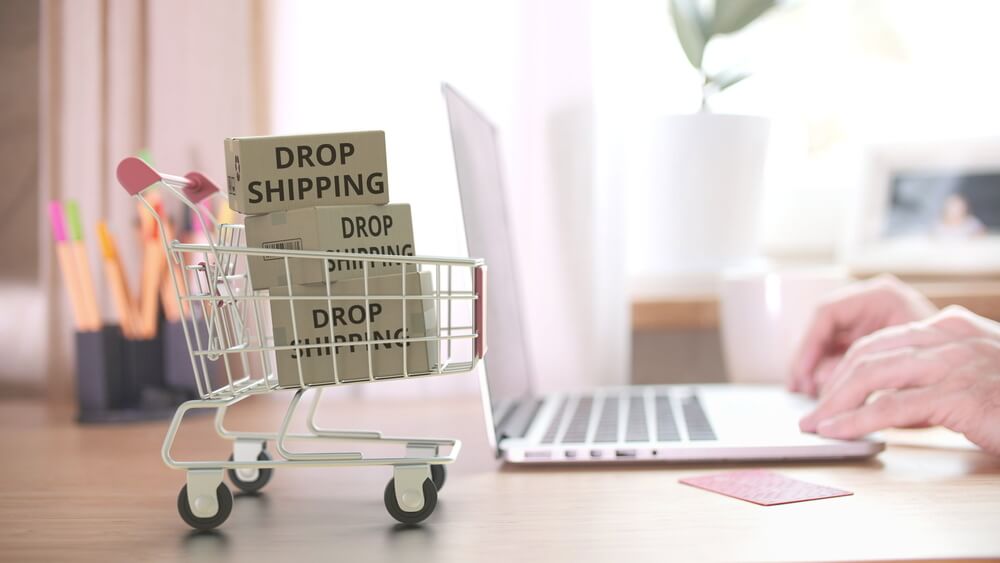 When it comes to online retail, dropshipping is unique. Not only is it easier, lower-risk, and more convenient than other retail models, but it's also easier to start dropshipping with less money. Why is that? What makes dropshipping so special and its startup costs so low?
It all comes down to the inventory – who handles it, who doesn't. With an inventory-holding model, either online or as a brick-and-mortar establishment, the seller orders products in bulk and then stores them until the customer buys something. If it's an online store, the seller also has to pull, pack, and ship the product.
As you might imagine, ordering, storing, and shipping inventory can get pretty expensive. Not only do you have to pay close attention to inventory management, but you also run the risk of overestimating demand, ordering too much inventory, and getting stuck with an unsold surplus.
Dropshipping is different. The seller does not handle the inventory – instead, your dropshipping supplier is responsible for storing, packing, and shipping all products to the end consumer on your behalf. This makes the whole enterprise less risky and less expensive: you only have to order products from your supplier when customers order products from you.
This is where dropshipping truly shines. But you can't start dropshipping with no money – you will have some startup costs. However, these are lower than with other retail models. This makes it really attractive for independent entrepreneurs, either as a full-time gig or a side hustle.
If you're more of a visual learner, take a look at this handy graphic:


It's pretty easy and super convenient! And you don't have to spend a lot to get started. The trick is to find the best dropshipping supplier for you and then choose products that are in-demand with consumers.
To learn more about dropshipping and how to get started, make sure you check out the following posts from the GreenDropShip blog:
How Does The Dropshipping Model Save You Money?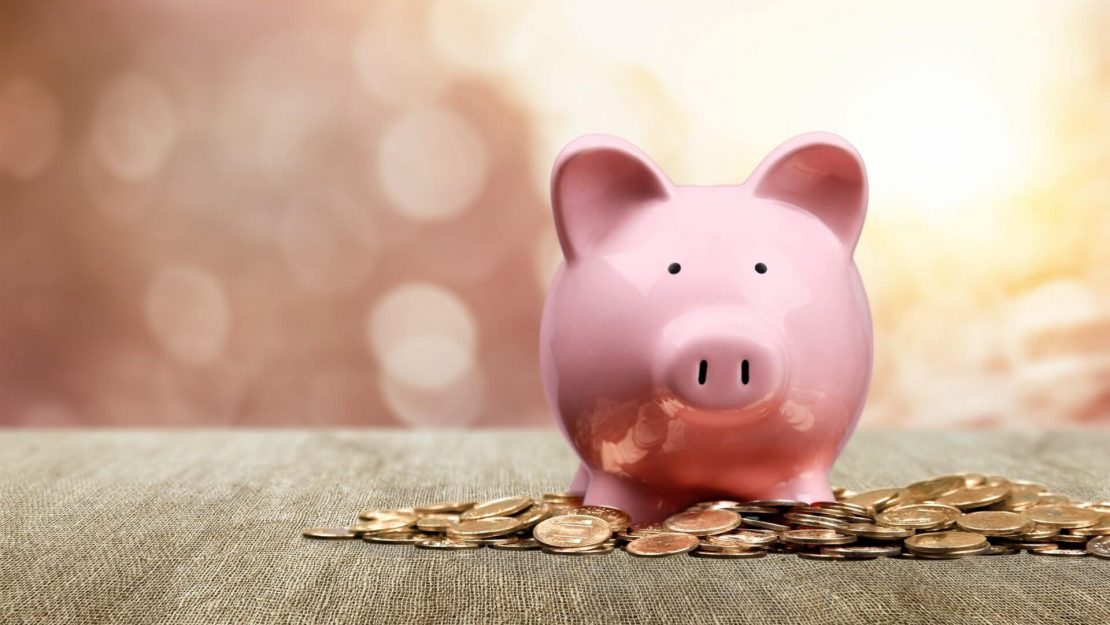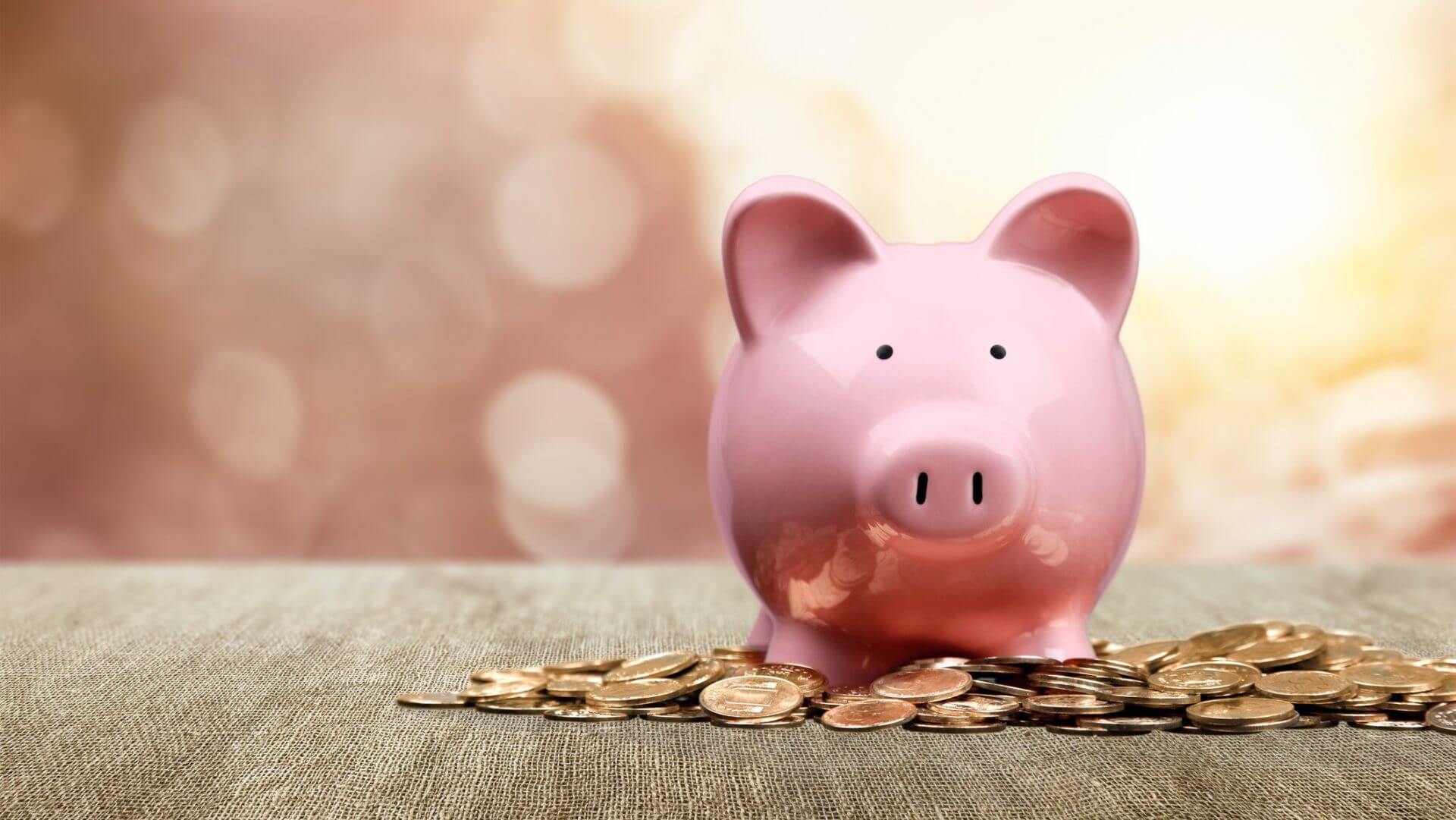 Although it's not really possible to start dropshipping with no money, it is possible to start dropshipping with a little money. That's one of the primary benefits of this model. You just have to learn how to make the best use of the tools available to you, all of which we'll cover in the sections below.
In addition to low startup costs and capital investment, dropshipping also means that you will not have to:
Own, rent, or operate a warehouse to store inventory.
Manage the packaging and shipping of inventory to your customers.
Keep track of inventory for accounting purposes.
Oversee ordering new inventory to stay fully stocked.
Handle product returns if a customer is unhappy for some reason.
Not having to deal with these hassles will save you a ton of money. Plus, as we mentioned above, dropshipping is really low risk and you'll never get stuck with an unsold surplus that you'll have to cover out-of-pocket.
Finally, you can also use an Ecommerce platform like Shopify, Amazon, or WooCommerce. These make it easier to create a sleek, professional-looking, and 100% functional store with minimal expenses. You can hit the ground running in no time!
Although there are several platforms to choose from, Shopify is the best bet. You can start with a 14-day free trial, although we'll cover in the sections below how to extend that to three months so that you can take your time building up your store.
What Is The Market For Dropshipping?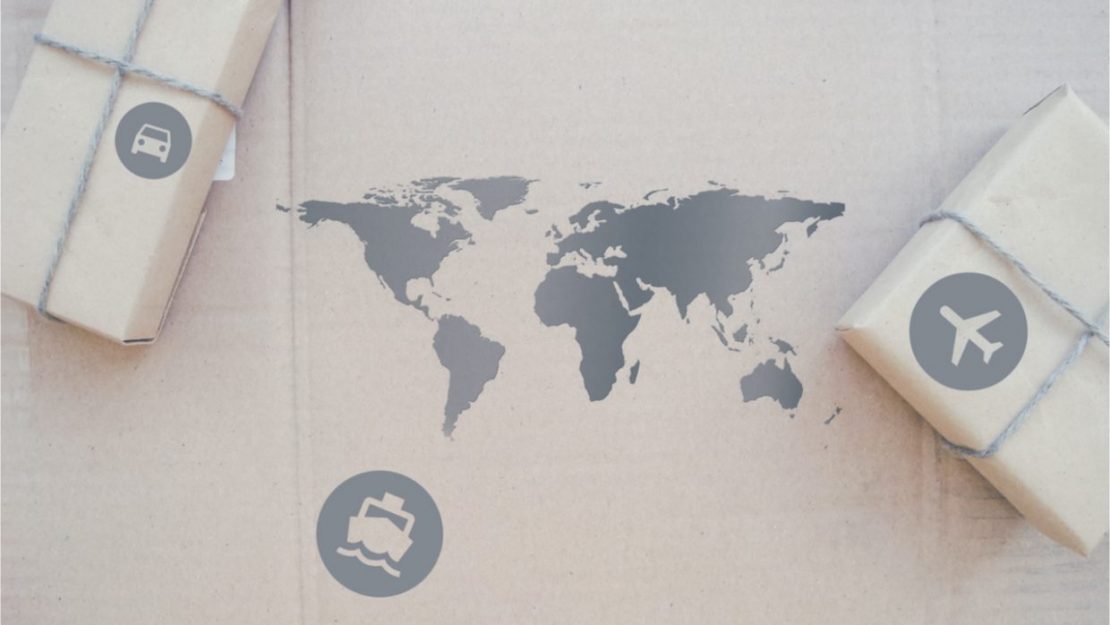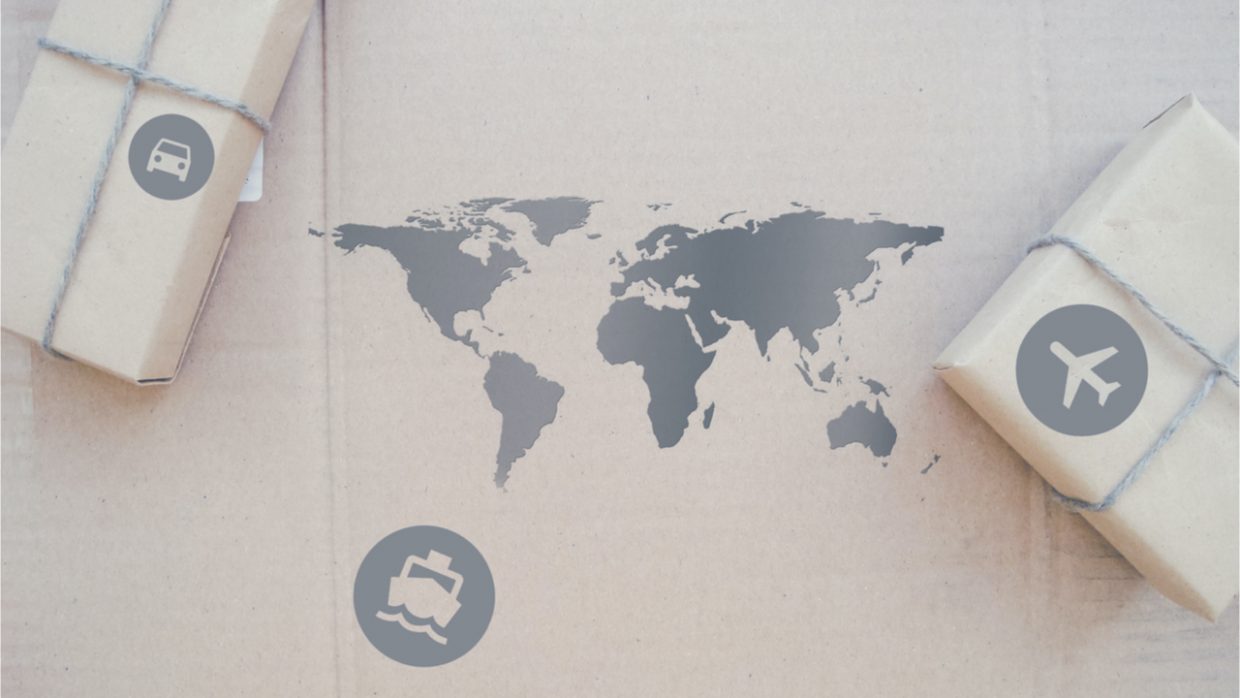 We've established that dropshipping is easy and low-risk and we've also established that it's really inexpensive to get started. Now the question is: Is the dropshipping market really that healthy?
Yes, it is! Let's take a look at some hard data:
The Shopify figures are especially impressive since it's the most popular dropshipping platform. The year 2021 also started with a bang: the Q1 revenue was $989 million. This is an increase of over 110% from the year prior!
Additionally, according to a study from Statista, the global dropshipping market in 2022 should reach a whopping $196.78 billion! This is an incredibly impressive 23.7% increase year-over-year from the previous year.
What does all this mean? How does this affect your decision to start dropshipping? Based on these figures, you can see that dropshipping is undergoing extensive growth right now and appears to have the potential to only grow from here.
This explosive growth is being fueled by one simple fact: consumers increasingly want to buy their stuff online. Thankfully, this is a global trend that shows no signs of slowing down any time soon.
These low startup costs and low risks make the dropshipping model well worth your while. It's so easy to get started, so it just makes sense to go ahead and pull the trigger.
What Are The Minimum Costs To Start Dropshipping?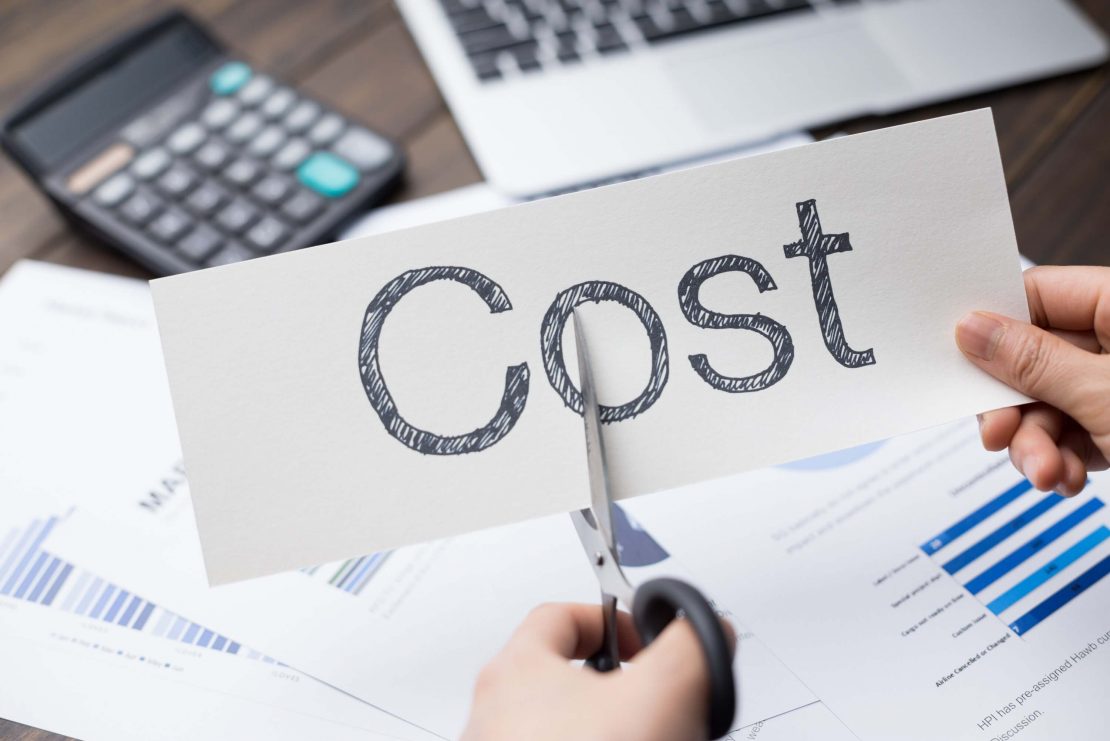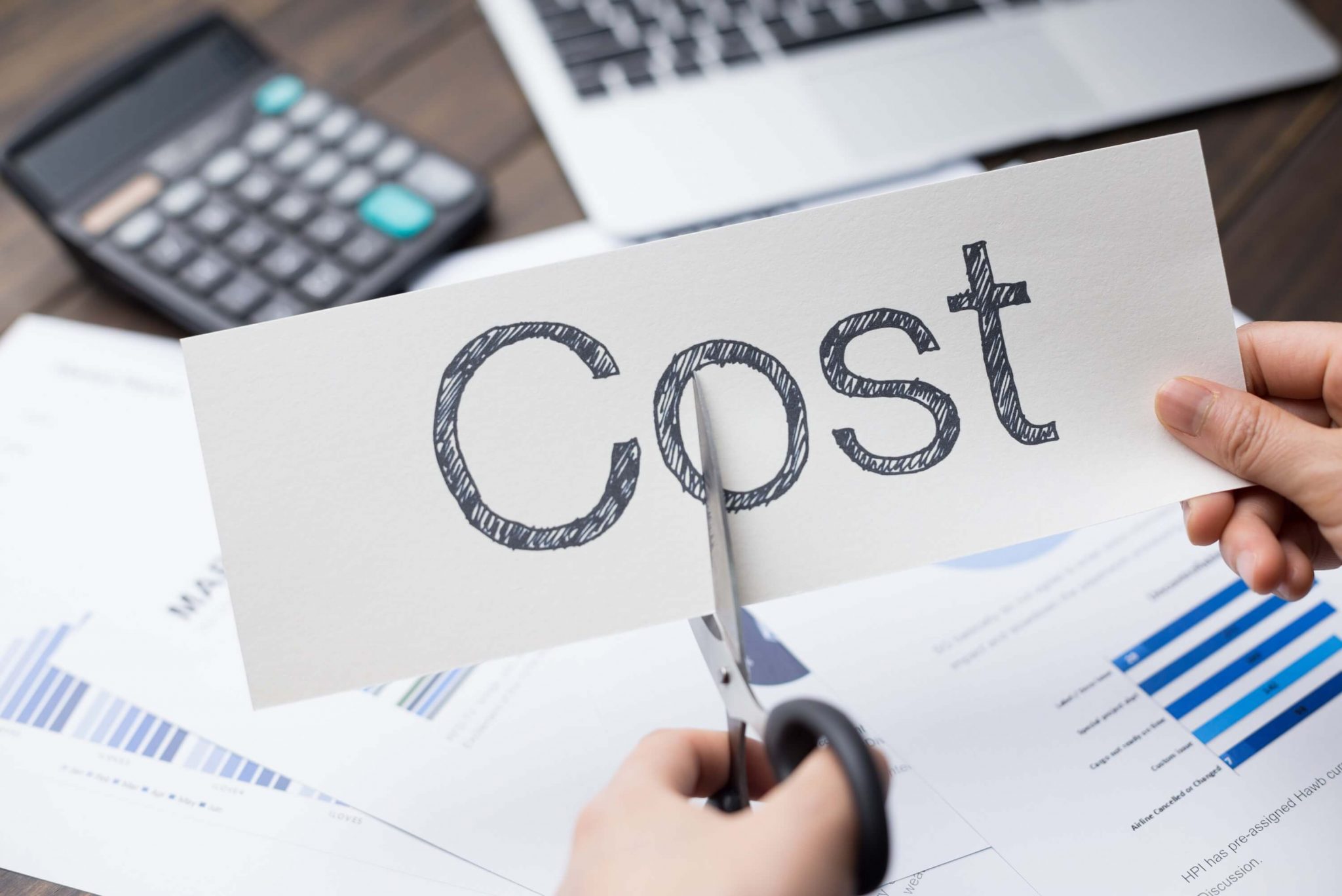 As we mentioned above, it's not really possible to start dropshipping with no money. However, it is 100% possible to start dropshipping with a little money!
In this section, we'll go over some of the basic startup costs for your dropshipping store. Although we can't make those startup costs equal zero dollars, we can keep them as low as possible.
You could build your store from scratch, but that means that you'll have some substantial upfront expenses. You could also buy a functioning dropshipping store from a store exchange, but that can also get pricey, depending on how big and well-established the store is.
In general, the most affordable and convenient way to start dropshipping is to use Shopify. However, we'll cover that in a lower section. For now, let's take a look at your minimum costs to start dropshipping assuming that you don't use Shopify.
Finally, you should consider using credit cards to pay for some of your dropshipping store requirements. This can help you space out payments and more effectively manage your spending and cash flow.
Plus, using credit cards to pay for your store expenses means that you can accumulate some benefits and points. However, you just have to know which credit cards are the best for dropshipping and Ecommerce entrepreneurs.
RELATED ARTICLE: Top 5 Credit Cards For Dropshipping
I) Build Your Dropshipping Website
If you want to start dropshipping, then you'll obviously need to build your actual online store. This is an important part of the process – your store must look professional and trustworthy, otherwise online shoppers won't want to buy anything!
This process can get pretty involved and complicated, so in this post, we're just looking at your minimum costs so you can start dropshipping with just a little money. That means we'll be discussing just the greatest hits and won't dive deep into every step.
RELATED ARTICLE: How To Make A Dropshipping Website To Sell Products.
1. Choose a web host
A web host is a service that keeps your dropshipping store on the internet. It's kind of like paying a commercial lease on a building for a brick-and-mortar retail store, but this is just the online version of that.
As you might imagine, this is absolutely crucial. Without a web host, your store isn't even online! It effectively doesn't exist.
Depending on the company, this can range anywhere from a couple of bucks to hundreds of dollars per month. In general, the cheapest options are shared hosting plans – this means that your website is stored on the same server as other clients.
Shared hosting does have some downsides, though. Shared hosting frequently results in slower speeds, especially at high-traffic times of the day. It's also not as secure as paying for your own server space through a web host.
Additionally, if the web host can be integrated with WordPress, this will make it especially easy for you to build your dropshipping store. Aside from Shopify, WordPress is the easiest way to start dropshipping with as little money as possible.
Let's take a look at some of the affordable web hosts you can choose from:
As you can see, these are all pretty low-cost solutions to your hosting needs. However, bargain web hosts do not usually give you unlimited bandwidth. So, if you get lots of traffic, these rates will probably increase.
2. Install a shopping cart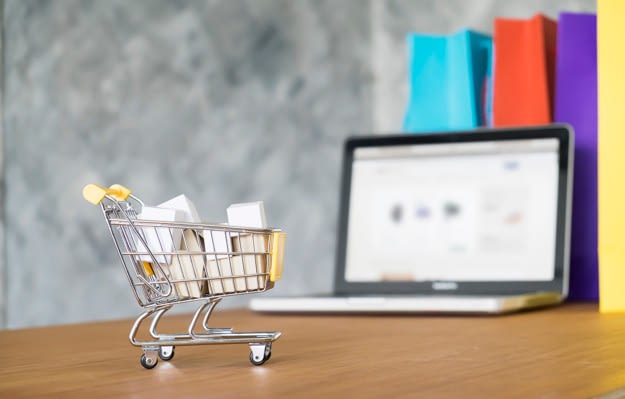 If you want online shoppers to buy something, you have to give them the tools to make the purchase. This means installing a shopping cart.
These work just like IRL shopping carts that you find in a brick-and-mortar store – the consumer sees something they like and adds it to the cart. Once they hit the checkout, then they have to put in their payment information and make the final purchase.
There are all kinds of shopping cart solutions available, some of which come with a huge selection of cool options and features. However, the fancier the software or tool, the more expensive it generally is.
Fortunately, there are quite a few open-source shopping carts that have free versions, including:
Some of these options also allow you to pay for an upgrade to a more feature-rich version if you choose.
Once you settle on a free shopping cart, make sure you have it follow design best practices, including putting at the top left, giving the call-to-action (CTA) buttons bright colors, and making it "sticky" so it's easy for online shoppers to see as they browse your store.
If you want to learn more about design best practices, make sure you check out The Ultimate Guide To Shopify Store Design. Although we wrote that blog post about Shopify stores, all the design principles discussed actually refer to just about any dropshipping store.
RELATED ARTICLE: Abandoned Cart Recovery: Strategies For Dropshipping.
3. Sign up to get an SSL Certificate
Security is crucial – you'll be handling lots of sensitive data, including payment details and customers' personal information. An SSL Certificate ensures that your dropshipping store is secure and trustworthy.
Let's get technical for just a moment. SSL stands for Secure Sockets Layer, a security protocol that creates an encrypted link between a server and a browser. In other words, it's a digital security "certificate" that authenticates your website's identity and allows for an encrypted connection.
This protects your customers' data, making them feel more at ease with making the final purchase.
There are different kinds of SSL Certificates, with some being more secure and complex than others. As a result, they can range from free to hundreds of dollars, depending on how much security you require.
Let's take a look at the three basic kinds of SSLs:
Domain Validated (DV) Certificates – These are for sites like blogs or small business websites that don't exchange any customer information.
Organization Validated (OV) Certificates – These are for business websites that have forms and lead capture capabilities but don't exchange sensitive customer information.
Extended Validated (EV) Certificates – These are the most secure and are used for websites that handle financial transactions.
Since you'll be taking payments, you'll need the third kind: EV Certificates. The cheapest ones you can find are usually about $4.00. You can try Cheap SSL Security or SSLs, both of which have 30-day free trials.
However, if you take a look at the section above, you'll see that SSL Certificates are usually included in the price of your web hosting services. Plus, if you decide to go with Shopify, an ultra-secure SSL Certificate comes as part of your membership.
4. Sign up for a credit card processor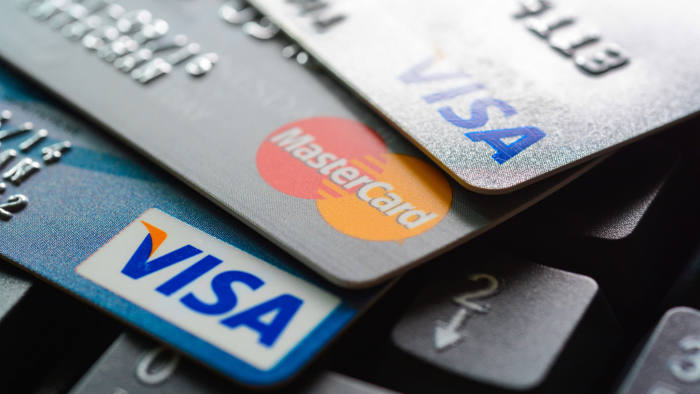 If you want to have a functional dropshipping store, you'll need to give your customers a way to make the actual purchase. This means that you'll have to sign up for a credit card processor, also known as a payment gateway.
You have plenty of options when it comes to a payment gateway. They don't usually have monthly fees – instead, they usually charge between 2% and 3% per transaction. Usually, you will have to go over a rate proposal with your processor.
Much like the shopping cart and the SSL Certificate, this is also vital for customer security. You have to offer your customers legitimate and widely recognized payment options, otherwise, they won't feel comfortable making the final purchase.
RELATED ARTICLE: How to Choose a Payment Gateway for Dropshipping.
5. Choose a website theme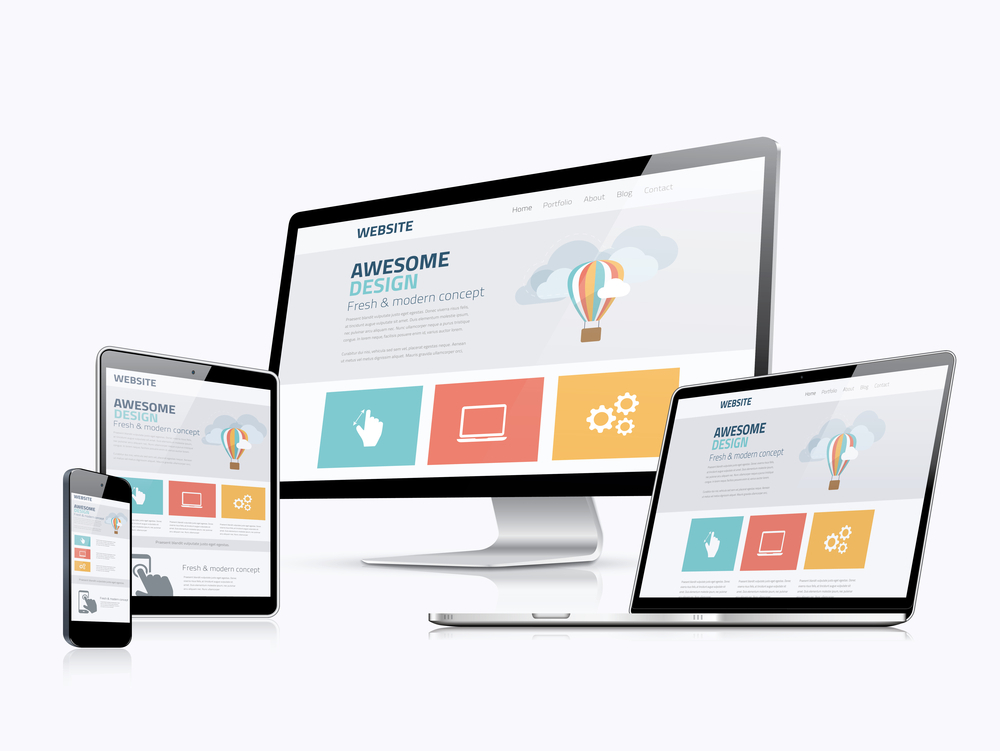 Finally, you have to build your actual website. If you don't know any coding and have no experience in web design, this can be both tedious and expensive.
To start dropshipping with as little money as possible, you should choose a free website theme. This is basically a pre-existing template that allows you to quickly and efficiently build a great-looking dropshipping store.
In most cases, you can customize certain parts, like color schemes or framing. Additionally, it's easy to add or subtract design elements with a simple drag-and-drop interface.
If you want to build your dropshipping store using WordPress, then you can choose one of the following free themes:
On the other hand, if you decide to use Shopify, there are also plenty of free themes for you to choose from for your dropshipping store, including:
All of these free themes look legit – no one will ever think that your store looks dumpy or unappealing. Imagine an online store just like a brick-and-mortar business: would you go inside a store with dirty floors or windows? Probably not! So make sure your online store looks sharp.
The only downside to using a free theme is that it's more likely that lots of other retailers are already using it, giving your store less individuality. It also gives you less control over developing your brand identity.
II) Get A Business License Or Tax Identification Number
When you start dropshipping, you may have to spend a little money on a business license or tax ID. This varies from case to case, so it'll be up to you to determine what paperwork you have to file.
It also depends on how you structure your company. For instance, setting yourself up as an S Corp or an LLC has some major tax benefits, especially if your dropshipping store is pulling in a regular and substantial income.
However, you'll have to determine what kind of business license or tax paperwork you need to file, so it would be good business sense to take some time and look into what setup suits you best.
If you want to learn everything you have to know about business licenses and tax ID numbers, make sure you check out our blog post Do You Need A Business License to Sell on Shopify?
Although it focuses on Shopify stores, all the information applies to any dropshipping store that you create.
III) Choose A Dropshipping Supplier Or Wholesaler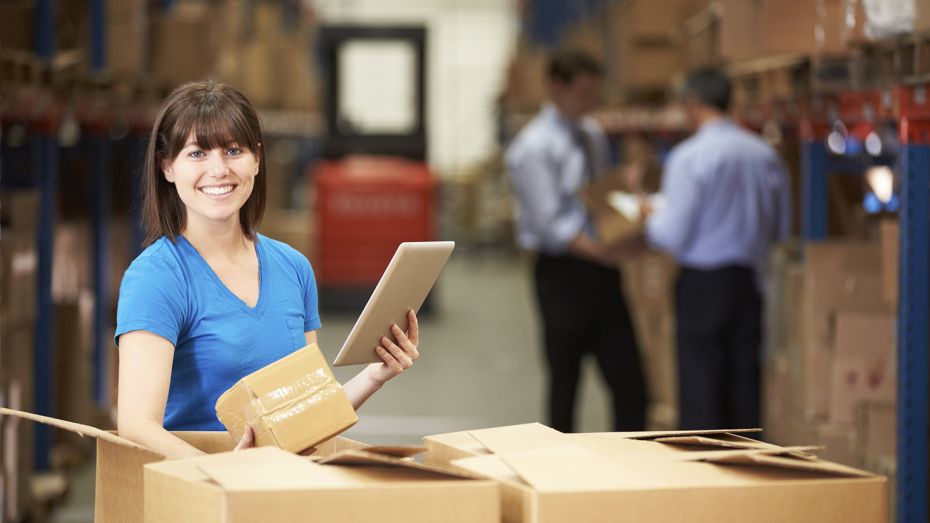 The costs listed above all have to do with actually setting up your online store. But we haven't covered an important part of this business model: paying a dropshipping supplier. Besides, how can you start dropshipping without a dropshipping supplier? You won't have any inventory to sell, let alone to ship to customers!
Choosing a supplier is absolutely necessary as they will be handling the storage, packing, and shipping of the inventory. The fee you end up paying them is totally worth it, especially considering how much work they end up doing.
This fee can vary from supplier to supplier, although most will be one of the following:
Per-order fee – The supplier applies a surcharge to every order made, usually ranging from $2 to $10. If you have a low volume of sales, then this fee structure may be beneficial to you. However, if you plan on running a successful store, then these fees add up and can eventually eat into your profit margin.
One-time setup fee – This is essentially a single membership fee, although most highly regarded suppliers do not usually use this system. Furthermore, it can be quite expensive; the cheapest suppliers start at several hundred dollars.
Monthly/annual membership – More and more suppliers are adopting this system. If you choose annual membership, most suppliers offer more competitive rates that usually start at around $100.
It's important to point out that most suppliers who claim that they "have no membership fee" or are "free" are actually using some variation of the per-order fee system. Remember, if something sounds too good to be true, it probably is!
Choosing the right supplier is an important decision. You'll need to look at more than just the pricing; consider their inventory, customer support, and technical tools. These tools can help you track sales and business metrics.
Don't forget that choosing a dropshipping niche can be highly profitable, so frequently it's better to choose a supplier that specializes in certain products.
Like we mentioned above, you can't start dropshipping with no money. This is because you have to choose a supplier or wholesaler to get access to the inventory you'll be selling. However, if you do research and choose wisely, then you can start dropshipping with few startup costs.
What Are Some Other Costs To Start Dropshipping?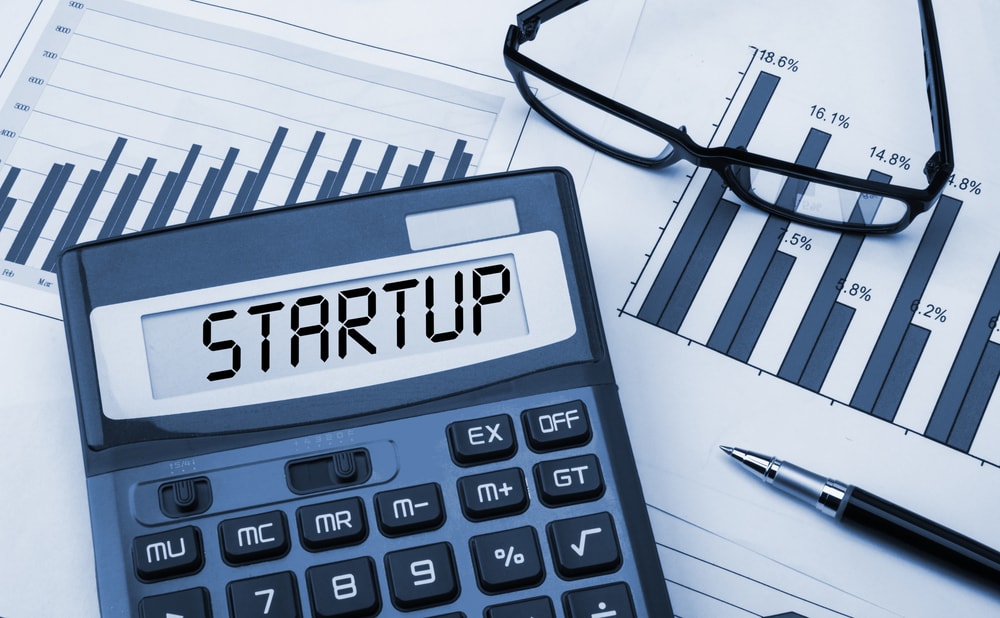 We've covered the basic startup costs – these are the things that you need to get started. However, there are some additional costs that can help you build a successful and profitable dropshipping store.
These additional dropshipping costs include:
Remember, these aren't – strictly speaking – 100% necessary. They're more like additional tools in your arsenal to help you build a powerful dropshipping store.
If you'd like to learn more about these topics, here are some other related blog posts:
Why Is Shopify The Best Way To Start Dropshipping?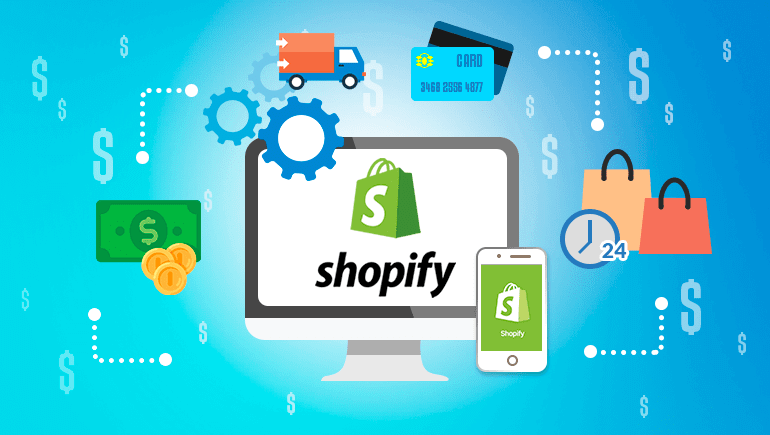 Make no mistake, personally overseeing all these aspects of your online store can be a tremendous hassle. Remember, these various costs start low but can quickly add up, especially if web traffic gets fairly high (which you want as that means that your online store is thriving).
As we mentioned above, going with a fully hosted shopping platform is a great way to combine functionality, convenience, and affordability.
In our experience, Shopify is the best option. Keep in mind that this platform will:
Manage your shopping cart. This is a biggie, since not all shopping cart software is created equal.
Give you 24/7 technical support. They will also make it exceptionally easy to get started.
Always keep the servers up and running. If you oversee this part of the process yourself, you run the risk of having server downtime.
Make sure that you won't get hacked. Remember, security is paramount for your customers!
Automatically back everything up. You'll never have to remember to save your data!
Remember, Shopify is an excellent way to hit the ground running. Novices and experts can both use it, and the user experience (U/X) and web design will always look crisp, clean, and professional.
Can You Start Dropshipping With No Money On Shopify?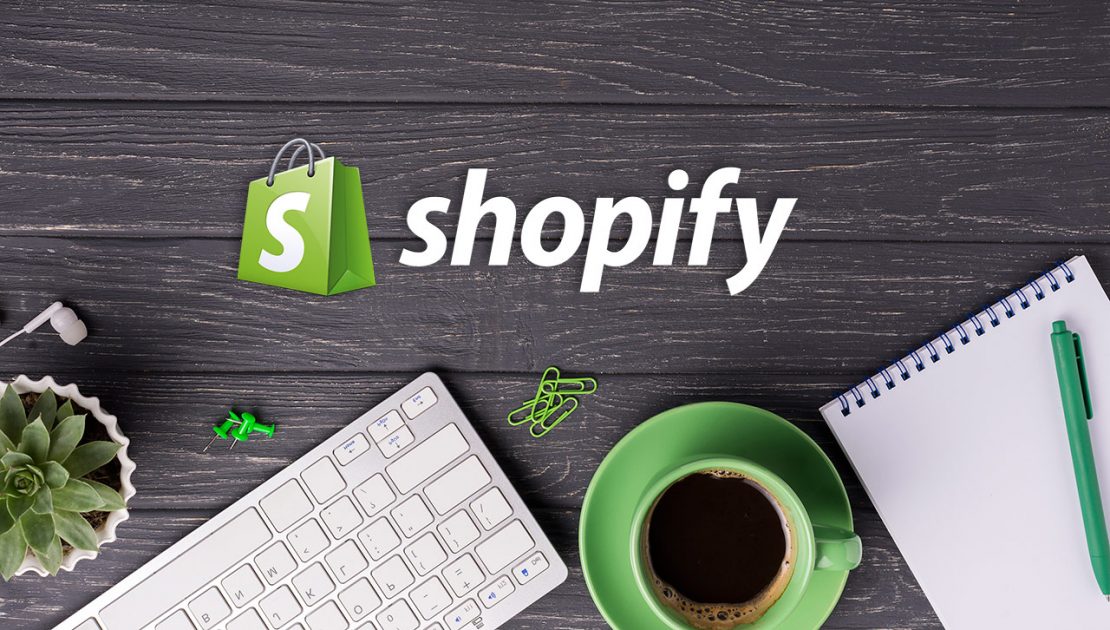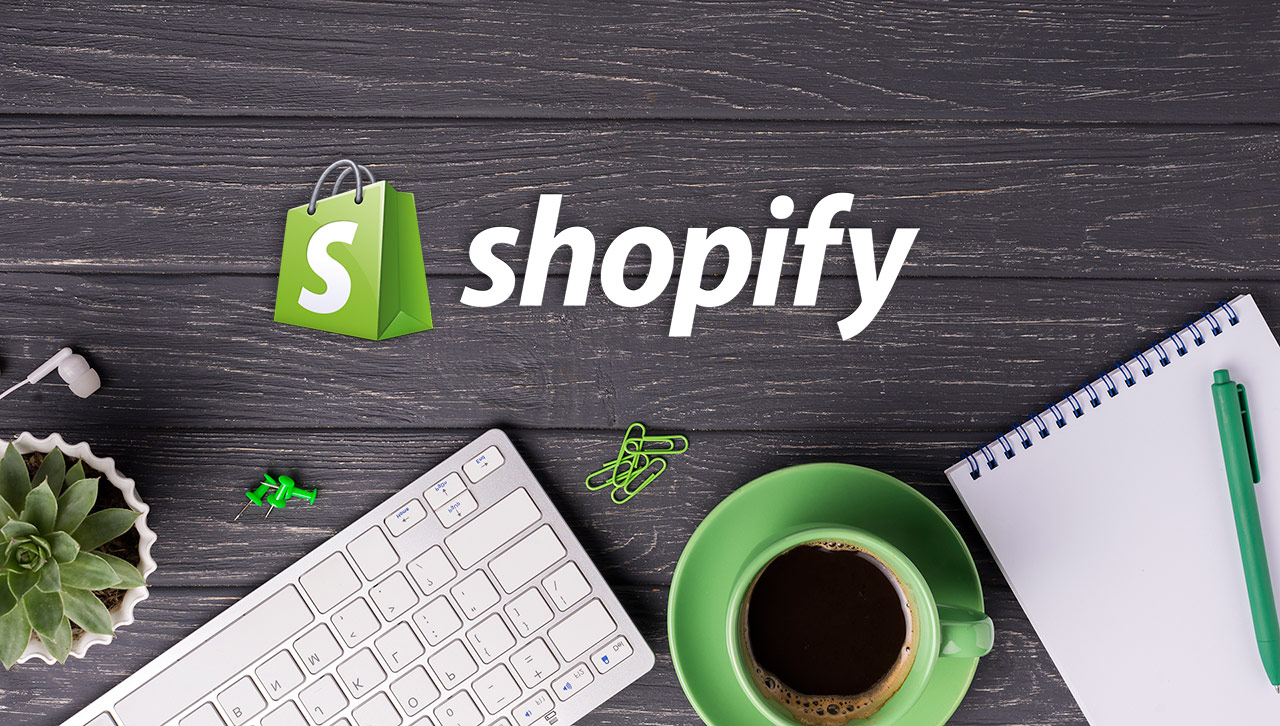 Not exactly. It might seem like you can start dropshipping on Shopify with no money, but that's not entirely the case.
It is true that the most affordable and convenient way to start dropshipping is to sign up for Shopify's 14-day free trial. However, during this free trial, you can't actually make any sales. You can set your store up, choose your supplier, pick your products, and so on. But you're not actually selling.
So, yes, technically you have started dropshipping without paying Shopify's membership fee, but you haven't started making money dropshipping!
There's an amazing workaround for this setback: if you know who to contact and what to say, then you can actually turn your 14-day free trial into a 90-day free trial. Plus, during this extended free trial, you can actually make sales!
To request this 90-day free trial, you have to send an email to support@shopify.com. When sending this email, just make sure that you:
Use your account owner email.
Specify which .myshopify.com account you're referring to.
Provide a clear reason for the extension request.
State which Shopify plan you'd like to sign up for once the 90 days are over.
The reason you give can be simple. For instance, you can say that you need more time to get started. You could also say that you'd like to take the time to really get your store ready to go to ensure that your sales are strong.
Additionally, don't forget to mention which Shopify plan you're interested in once the 90 days are up, even though you don't have to pay for it yet.
To make it easier on you, you can use the following template to give you the best chance at being approved:
Dear Shopify Support,
I've been working on my [INSERT SHOPIFY STORE NAME] and getting it ready to launch. Thankfully, I'm using your 14-day free trial at the moment, but I need some more time to get everything just right. I really want to create a profitable store! I'd like to request a 90-day extension on my free trial before I decide to purchase [specify which Shopify plan]. Thank you for your time!
[Your name]
This template pretty much guarantees that you'll be approved for the extra 90 days! This will get you as close as possible to start dropshipping with no money – you'll still have to pay for a supplier, but that's about it!
Start Dropshipping With GreenDropShip!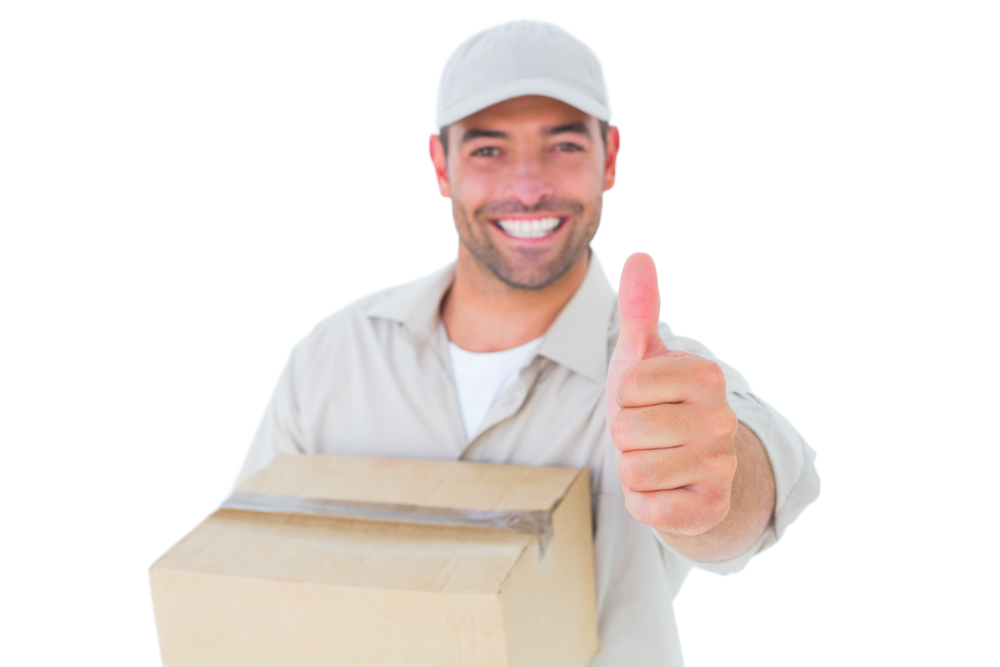 GreenDropShip is a US-based wholesaler and dropshipping supplier with thousands of natural and organic products. Most of these items are made in the USA and come from in-demand brands that consumers know and love.
We have a huge selection of specialty and gourmet products in our inventory, including:
Beverages like coffee, tea, kombucha, yerba mate, natural soda, and juices
Organic sugar and natural sweeteners
Dairy and plant-based milk
Baking ingredients, including different types of flour
Sauces, marinades, and dressings
Spices and ingredients
Vegan, vegetarian, and plant-based goods
Vitamins and supplements
Skincare, haircare, and beauty products
Baby products
Home products like detergents, soaps, and cleaning supplies
Pet food, treats, and supplements
Essential oils and aromatherapy
Become a dropshipping member and we'll store, pack, and ship your orders to your customers. We have multiple warehouses throughout the country, so our shipping times are always short and your customers won't wait long.
We also function as a conventional wholesaler, so you can purchase products in bulk from us and we'll ship them to you. This means that you'll handle storing, packing, and shipping them to your customers.
We offer a Shopify dropshipping app that makes it easier than ever to add products to your store. If you'd rather not use the app, we also offer product feeds so you can use our dropshipping platform to sell products on all the major Ecommerce platforms.
We also offer Amazon FBA prep services to our members at no extra charge.