Top Wholesale Hemp Products To Dropship
Hemp, which used to be considered a "hippie" thing, has gone totally mainstream over the past few years. Which makes wholesale hemp products a smart business opportunity for online entrepreneurs.
Increased awareness of the health benefits of hemp, along with relaxed regulations regarding the sale of hemp oil in the US, are two big factors driving the explosive demand for hemp products.  
In fact, the global hemp oil market accounted for US$ 80.67 million in 2017 and is expected to reach US$ 1,253.95 million by 2026, expanding at a compound annual growth rate (CAGR) of almost 36%. That is a HUGE growth opportunity for entrepreneurs who can position themselves to get a piece of the action.
Plus old stigmas about hemp products possibly getting you "high" have fallen by the wayside as consumers have become more educated. Hemp oil is cold-pressed from hemp seeds which do not contain any THC (the psychoactive compound in marijuana). 
It's got all the good stuff, like essential fatty acids and antioxidants, without the high-inducing "bad" stuff. This is why the use of hemp in various health, beauty, food and beverage products has skyrocketed in recent years.  
In this article we'll tell you how to find the right dropshipping supplier to make it easy to sell hemp products online. We'll also share some tips for marketing these products to consumers, and clue you in to which brands and types of wholesale hemp products to stock in your online store.
How To Sell Hemp Products Online:
Now that you've decided to stock hemp products in your online store – the real question becomes, "how do I start selling them?"
You could buy wholesale hemp products in bulk for resale. However, you're then responsible for storing, packing, and shipping the orders to your customers. Which means you'll need to have access to warehouse or storage space, as well as the resources required for shipping and handling.
And many hemp oil products are temperature sensitive. So in addition to having space to store inventory, you'll also need to deal with the logistics of maintaining a temperature controlled environment.
These are just a few of the reasons why we think dropshipping is definitely the way to go! Dropshipping is the easiest way to resell wholesale hemp products from the comfort of your own home.
Dropshipping Hemp Products
With dropshipping the seller (you) won't have to deal with the hassle of handling any inventory. The supplier maintains the inventory for you and then ships the order to the final customer. How easy is that?
There are minimal startup and overhead costs, which makes dropshipping especially attractive to new entrepreneurs. Plus there's no worrying about maintaining the proper temperature for hemp oil or food products. All those technical and logistical issues are done for you.
Basically, you spend your valuable time on what you do best, attracting the right niche customers to your website. Your dropshipping supplier will handle the rest. 
The supplier ships goods directly to your buyers, and you pocket the difference between the wholesale hemp product price and the amount you sold it for. That's money in the bank with every online hemp sale!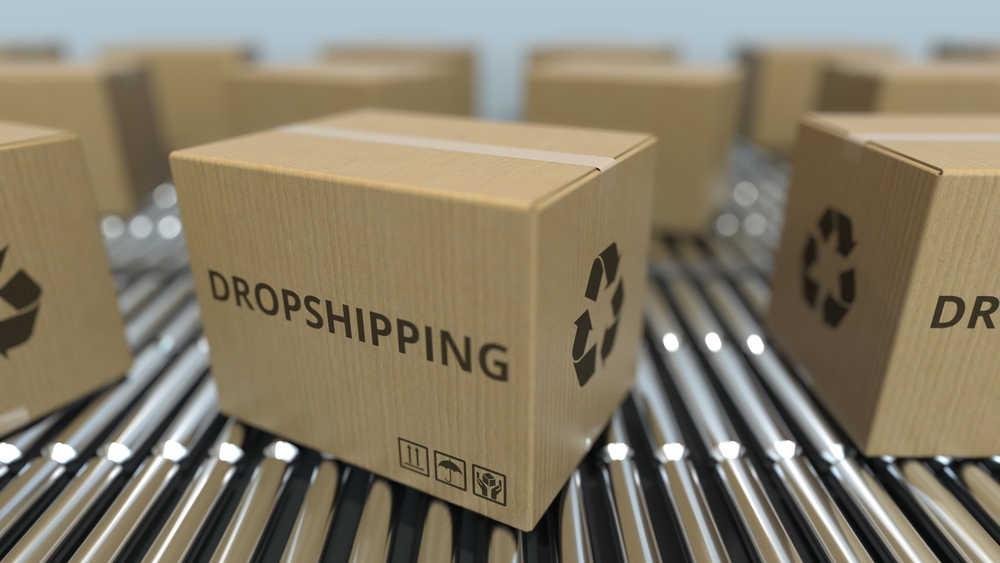 Finding Hemp Dropshipping Suppliers
Before you can import hemp products into your online store, you need to find the right dropshipping supplier(s) to partner with. There are many methods you can use to find a dropshipping supplier, but these two are the most common and may be a good place to start:
1) Try doing a Google search related to the e-commerce platform you're using. For example, if you've chosen Shopify as your e-commerce platform, try searching "Shopify dropshipping supplier" to find suppliers that will integrate with your Shopify store.
2) Consult an online supplier directory. These resources provide updated lists of prescreened suppliers and the type of products they offer. Some of the more popular directories include:
Some additional items to consider when choosing a dropshipping supplier:
Select a domestic supplier, one that's based in the USA.
Check to be sure membership prices are competitive.
Verify that the supplier integrates with your e-commerce platform.
Determine if the supplier has any minimum order requirements.
Make sure the supplier offers customer service.
Look over their inventory to be sure it aligns with what you want to sell.
GreenDropShip is a reputable supplier that meets all of these criteria. With over 20,000 natural and organic products – including hemp oil, food, and beauty items, we have an extensive inventory that fits every niche.
GreenDropShip also offers competitive membership pricing, excellent customer service, easy integration with every major e-commerce platform, and quick shipping. Plus we have the tools you need to succeed, including product feeds and detailed product information.
Setting up a health and wellness dropshipping store that carries hemp products at GreenDropShip is easy. To learn more, simply contact our support team and they can get you started.
Successfully Marketing Hemp Products:
Deciding to carry hemp products in your online store…check! Choosing a dropshipping supplier…check! What's left? Designing a marketing plan and picking the right products to import into your store!
Start by putting yourself in the mind of your customer – how would they search for hemp products? What would they want to know? Then tailor your content to match their search intent and the keywords associated with that intent.
One good place to start is by identifying the features and benefits of the wholesale hemp products you offer.
Features And Benefits Of Hemp
When it comes to marketing products, there are two primary ideas to consider. The first focuses on what your product is or does (features). The second on how your product or service will improve the lives of your customers (benefits).
Think about it like this, when buying food it's good to know if a product is certified organic (a feature). But it's even more compelling to know that because of that feature, you're supporting your family's health by not exposing them to potentially harmful pesticides (benefit).
When writing your own product messaging, it can be helpful to use the phrase "which" after you list a feature to help you uncover the benefit. Ex: Our detergent is all natural and fragrance free WHICH means it's safe for sensitive skin.
Here are a few potential features and benefits of wholesale hemp products to consider when crafting your marketing copy.
Hemp Features:
Non-GMO and/or Certified Organic
Moisturizes the skin (in oil form)
Easily absorbed
Contains omega-3 fatty acids, alpha-linolenic acid (ALA) and/or gamma-linoleic acid (GLA)
Hemp Benefits:
Boosts heart health
Reduces inflammation
Improves skin conditions
Helps balance hormones
Hemp Product Descriptions
Once you understand the features and benefits of the hemp items you carry, you can use that info to craft unique product descriptions. High quality product descriptions are crucial for your online dropshipping store!
A common mistake rookie entrepreneurs make is to stick with whatever product description is included in the data feed from your supplier. While this information is an excellent place to start, you want your store and brand to stand out from the crowd. One way to do that is to punch up your product descriptions.
A solid description will be detailed and educate users on both the features AND the benefits of your products.
You want your messaging to directly address the wants and needs of your unique target market. You can also use storytelling to engage customers and a tone that reflects your brand's identity.
High converting product descriptions need to include a clear call-to-action (CTA). You want customers to buy your product today, right? Well then you need to tell them! "Buy now", "join now", "sign-up today" this kind of immediate CTA is a critical component of an effective product description and can increase your conversions and sales.
You also want to be sure to do some keyword research and include popular search terms in your descriptions to improve your organic search rankings. Search engine optimization (SEO) tools like Keyword Planner, MOZ, Ahrefs, or SemRush can help you find the best keywords for your business.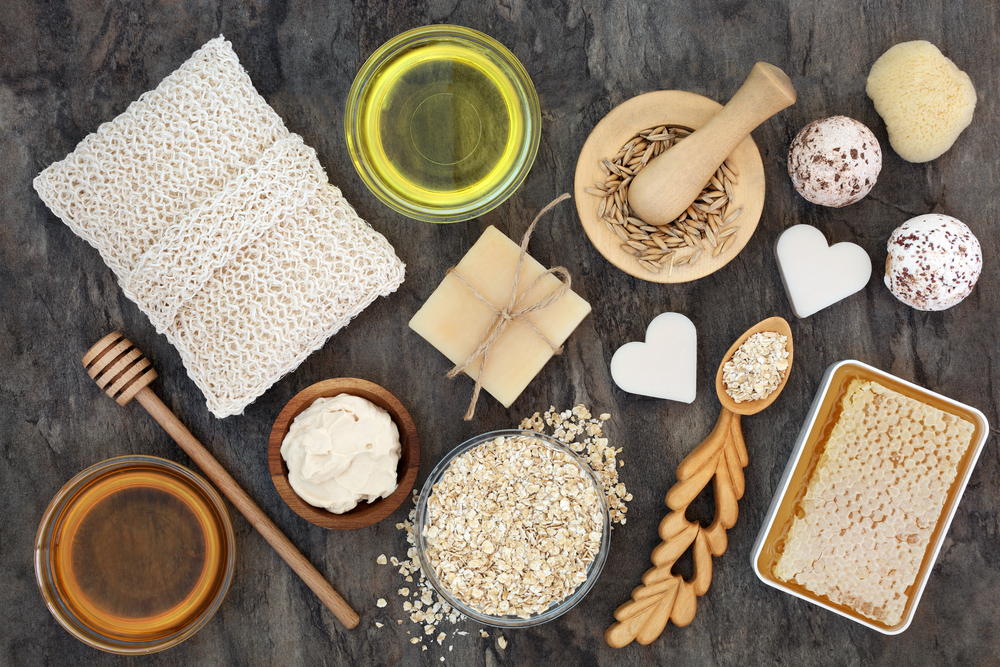 What Wholesale Hemp Products Should I Carry?
Wholesale hemp products such as hemp oil, seeds, and beauty products are big sellers… and the market will only continue to grow!
Hemp products are definitely a smart choice for online retailers looking to cash in on the growing trend of natural health and wellness alternatives.
Let's take a look at some of the best wholesale hemp products GreenDropShip has to offer. We're confident you'll want to include some of these popular brands in your online store.
1. Wholesale Hemp Oil
Hemp seed oil is often referred to as "hemp oil," and it's harvested by cold-pressing hemp seeds. Hemp oil is often unrefined. It's a clear green oil and can have a nutty flavor. It's different from cannabidiol (CBD) oil, which is an extract of the cannabis plant and utilizes hemp flowers and leaves for its production.
Hemp oil offers consumers numerous health benefits such as; reducing inflammation, improving skin issues, and it may reduce symptoms of PMS and menopause.
It's also an extremely popular online search term. According to Google Ads Keyword Planner,"hemp oil" and related keywords are searched more than 50K times a month! This shows there's a high demand for these items, making them good products to sell online.
Manitoba Harvest: Organic Hemp Seed Oil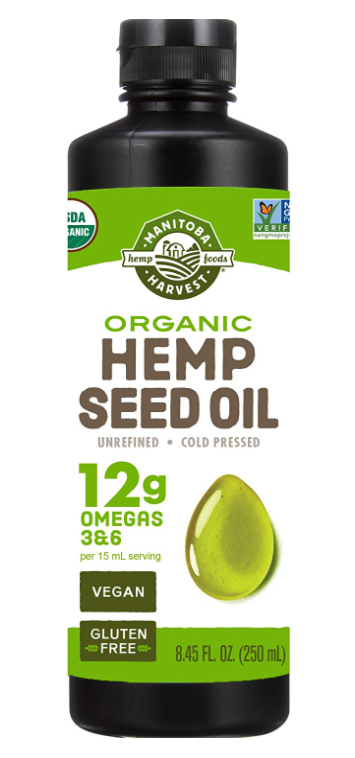 This popular cold-pressed organic hemp oil from Manitoba Harvest has a gourmet nutty flavor and rich green color. It's an excellent source of Omegas-3s and alpha-linoleic acid (ALA).
Your customers can add it to salad dressings, sauces, smoothies and dips, or use it as finishing oil for a nutritious boost!
USDA Certified Organic
Gluten-free, Kosher, and Non-GMO Project Verified
No added preservatives or dyes
Over 200 reviews on Amazon with an average rating of 4.4 Stars
Aura Cacia: Organic Hemp Seed Oil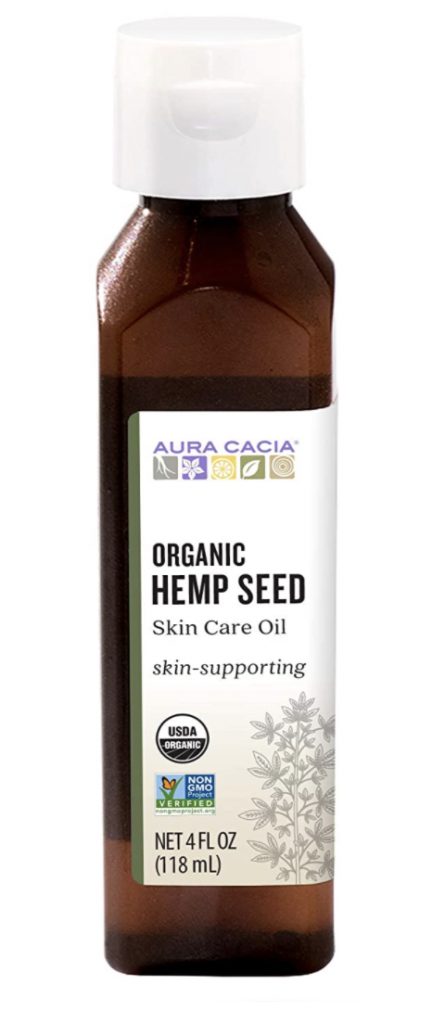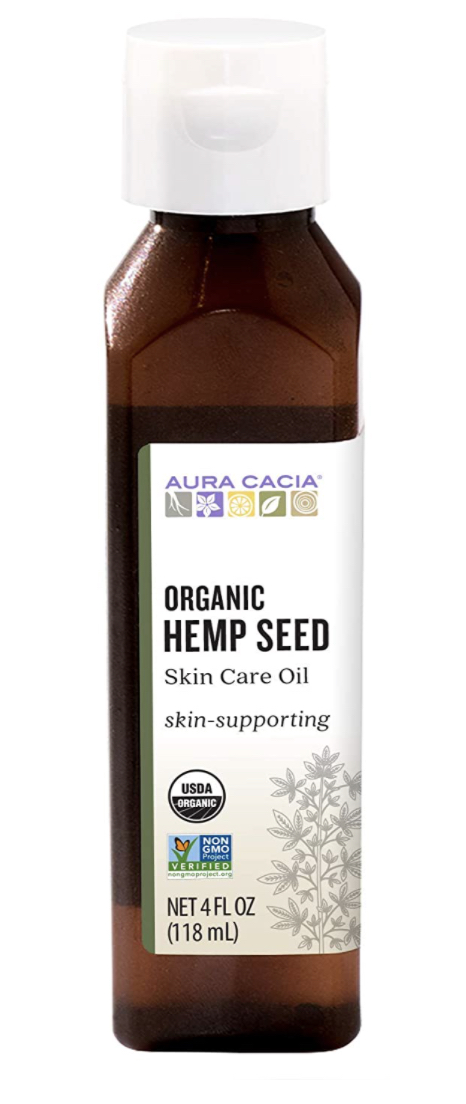 Aura Cacia hemp seed oil is a wonderful skin care oil with universal appeal. It has grown in popularity in recent years as more and more people associate hemp with positive health and wellness benefits.
This oil absorbs easily into the skin, and is effective on all skin-types. Which means you can market this oil to pretty much anyone looking to improve their skin's appearance.
USDA Certified Organic
Non-GMO Project Verified
100% pure botanical ingredients with no synthetic colors or fragrances
Not tested on animals
Average rating of 4.6 Stars on Amazon
The "Aura Cacia" brand and related search terms have up to 10K monthly searches on Google.*
*Data source: Google Ads Keyword Planner
Charlotte's Web: Hemp Extract Oil for Adult Dogs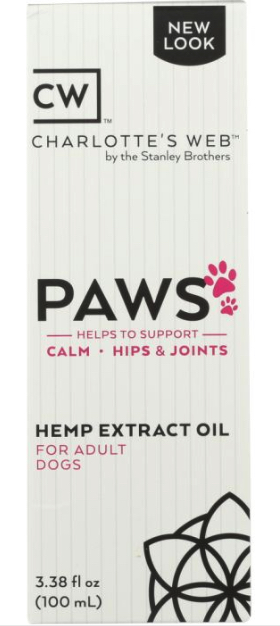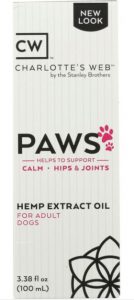 When it comes to hemp oil products, don't forget Fido! For dogs that struggle with anxiety, painful joints, or any number of inflammatory conditions, hemp oil can be a safer, more natural alternative to traditional pharmaceuticals.
And as more and more people are treating their dogs like family, offering a product like this hemp oil for dogs makes good business sense.
Whole-plant hemp extract with a full spectrum of hemp-derived cannabinoids
Hemp grown in the USA
Responsibly sourced
The term "hemp oil for dogs" has over 5,000 monthly searches on Google* which indicates a high demand in this niche, making it a good product to sell online.
*Data Source: Wordtracker SEO Tool
2. Wholesale Hemp Foods
Did you know that hemp seeds are extremely nutritious? It's true!
They are exceptionally rich in two essential fatty acids, linoleic acid (omega-6) and alpha-linolenic acid (omega-3).They also contain gamma-linolenic acid, which has been linked to several health benefits.
Hemp seeds are also a great protein source, as more than 25% of their total calories are from high-quality protein. They have a mild, nutty flavor and are often referred to as hemp hearts. You can add hemp to all kinds of foods; from salads and oatmeal, to smoothies and dressing, for an awesome nutritional boost.
Plus "hemp seeds" and related keywords have over 44K monthly searches on Google. This means they are a high volume search item and something you want to offer in your online store.
Once Again: Creamy Sunflower Hemp Butter with Hemp Oil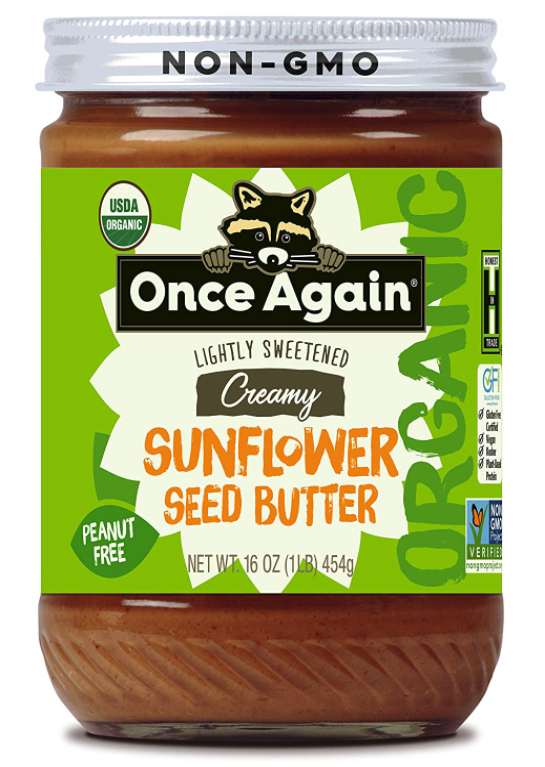 This sunflower seed butter has the added health benefits of hemp, without the allergy concerns of peanuts. Can be used on sandwiches, in oatmeal, or even in your favorite cookie recipes.
USDA Certified Organic
Kosher, vegan, gluten-free, and Non-GMO Project Verified
Peanut free
5 Star rating on Amazon
NAVITAS: Organic Shelled Hemp Seeds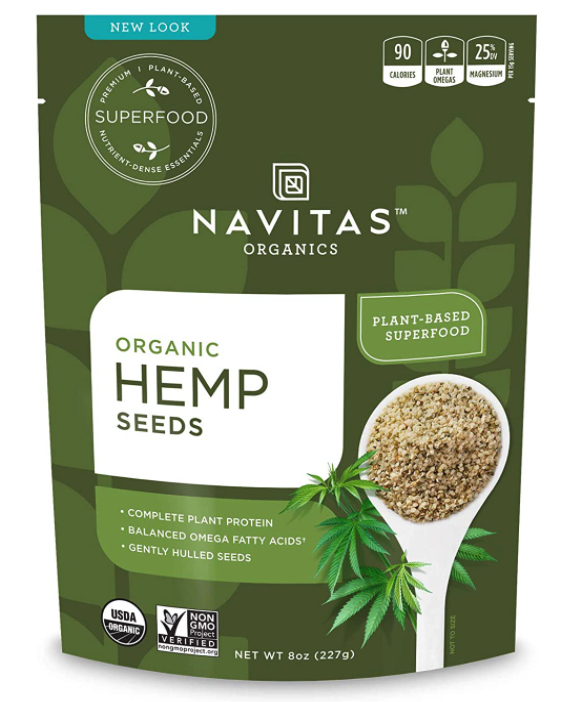 Navitas Organics Hemp Seeds are a powerhouse of nutrition—providing substantial essential minerals, fiber and protein. Because they contain all 9 essential amino acids, hemp seeds are one of nature's only plant-based complete proteins.
With a bright nutty flavor, customers can easily add these organic hemp seeds to smoothies, salads, dressings, burgers, energy bars, oatmeal and more! A great way for health-conscious consumers to add more nutrients to their food.
USDA Certified Organic
Kosher, vegan, gluten-free, and Non-GMO Project Verified
Over 1,100 Amazon reviews with an average rating of 4.6 Stars
"Hemp seeds" and related keywords have over 44K monthly searches on Google*
*Data Source: Wordtracker SEO Tool
Manitoba Harvest: Organic Hemp Hearts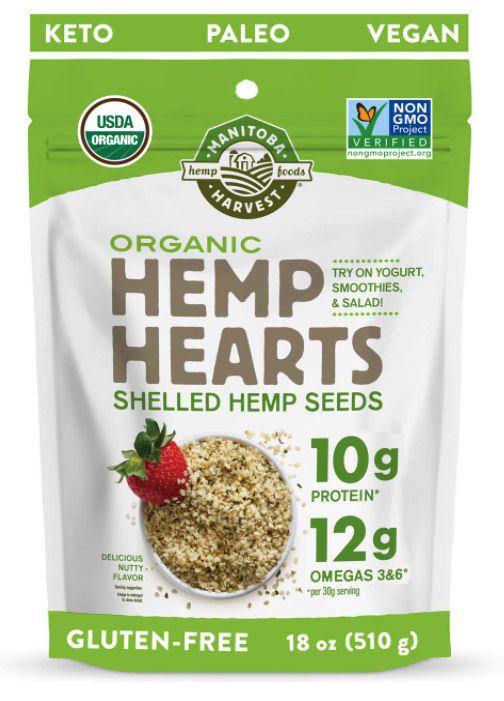 Hemp hearts have two times more protein than chia or flax. These super seeds also offer 12g Omegas 3 & 6 and only 1g of carbs per serving.
These hemp hearts don't require any prep-work, they're ready to eat straight from the bag and are simple to incorporate into your diet. Try sprinkling on salad, cereal, or yogurt, or blending into smoothies. They have a light, nutty flavor that compliments many dishes.
USDA Certified Organic
Kosher, vegan, gluten-free, and Non-GMO Project Verified
Over 5,800 Amazon reviews with an average rating of 4.8 Stars
Amazon's Certified #1 Best Seller in hemp seeds
"Hemp hearts" and related keywords have over 18K monthly searches on Google*
*Data Source: Wordtracker SEO Tool
Pacific Foods: Hemp Milk Original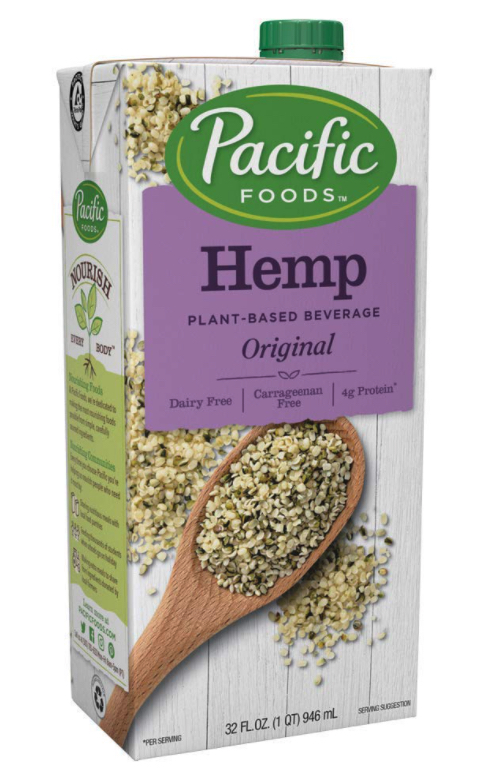 This hemp non-dairy beverage is lightly sweetened with brown rice syrup to give it a smooth and creamy texture with a nutty flavor. Made from the hemp seed, it's a great source of plant-based nutrition including Omega 3 and 6 and essential amino acids.
Plus, it's shelf-stable and can be stored in the pantry until ready to use (refrigerate after opening). Makes a great vegan milk alternative.
Vegan and soy-free
Good source of calcium, magnesium, vitamins D, B12 and riboflavin
Lactose and cholesterol free
Average rating of 4.7 Stars on Amazon
3. Wholesale Hemp Beauty Products
Hemp seed oil is rich in antioxidants, vitamins, and contains all 21 known amino acids. Not to be confused with CBD oil, which is extracted from the plant's flowers, this beautiful olive green oil is made from cold-pressing hemp seeds and has no psychoactive properties.
Got customers with sensitive skin? Hemp can help! It's antibacterial, doesn't clog pores, calms redness in skin, and even includes some UV protectant. If that doesn't scream "unicorn beauty product," we don't know what does.
Nubian Indian Hemp and Haitian Vetiver Soap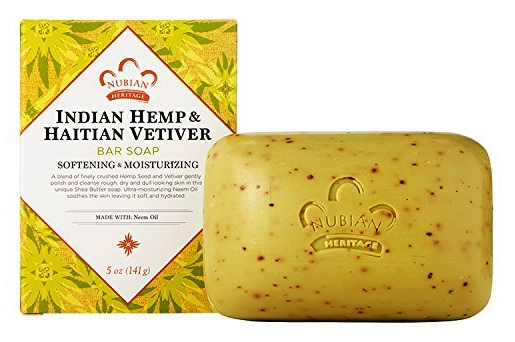 Finely crushed hemp seed and vetiver gently polish and cleanse rough, dry, dull looking skin in this unique Shea Butter soap. Also contains ultra-moisturizing Neem Oil which soothes skin and leaves it soft and hydrated. In fact, Neem Oil forms the foundation of Ayurveda, the ancient Indian practice of natural health.
Multi-use, can be hand soap or full body bar in shower
Natural ingredients
Average rating of 4.8 Stars on Amazon
NATURE'S GATE: Nourishing Conditioner Hemp + Argan Oil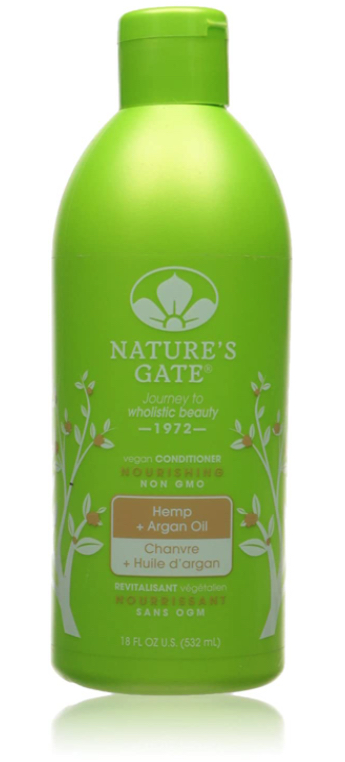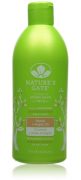 Hemp yields a light, non-greasy oil that helps nourish the scalp while adding luster, sheen and body to hair. Plus this product is cruelty-free, so eco-minded consumers can feel good about buying knowing it is never tested on animals.
Vegan and Non-GMO
Cruelty free
Paraben free and soy free
No sodium lauryl/laureth/coco sulfates, phthalates, or butylene glycol
Average rating of 4.2 Stars on Amazon
Charlotte's Web: Hemp Infused Cream, Unscented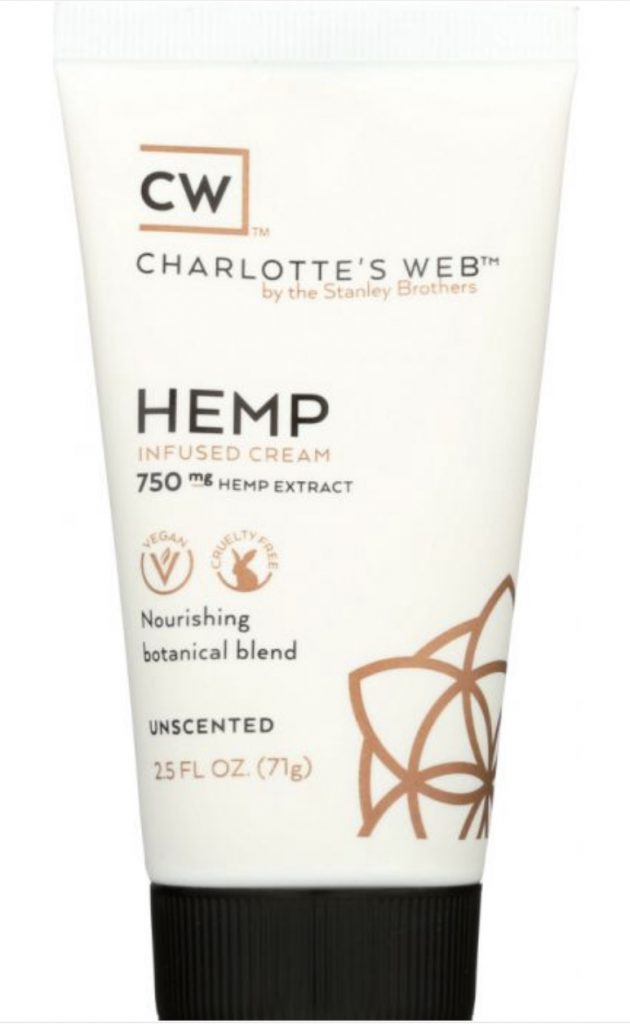 This product has 3X more hemp than other hemp creams and balms, with 300mg of hemp per oz. That means all active ingredients are delivered at full strength.
Use this product all over for head-to-toe skin soothing. I's especially good for sensitive skin.
Free of 8 Major Allergens
Cruelty free
Vegan, gluten free, and non-GMO
No preservatives
Average rating of 4.3 Stars on Amazon
Start Dropshipping Hemp Products Today!
For a great selection of wholesale hemp products for your business, be sure to check out our full online catalog. We've got a selection of top quality items that we know your customers will love.
GreenDropShip is the smart choice for natural and organic health, wellness, beauty and body care products. We carry over 20,000 items in a variety of niches, including hemp seed oils, hemp foods and beverages, and hemp skin and beauty products. Let us take care of the logistics, while you focus on driving more traffic to your ecommerce store.
Join GreenDropShip Today and start making sales!