10 Best Health & Wellness Products to Sell from Home
Online retail can be a tough business. With so many options out there for consumers, it's easy for your online store to get lost in the shuffle. So how do you get that edge over your competitors? How do you make your e-commerce store shine so that you can drive profits? Well, it's always important to pay attention to market demand and find the right products to sell. Health products are especially popular right now! More and more consumers are looking for various goods to go with their healthy lifestyles, so let's go over some ideas for finding the right health and wellness products to sell from home.
Additionally, we'll also talk about why dropshipping is the best way to sell these products from your online store. Not only is it a potentially profitable business model, but it's also convenient, easy, and low-risk!
What Are the Best Health & Wellness Products to Sell Online?
Let's take a look at the 10 best health and wellness products to feature on your e-commerce store. All these products are available for resellers on Greendropship.com but we'll provide more details on this later.
1) Aura Cacia: Lavender Essential Oil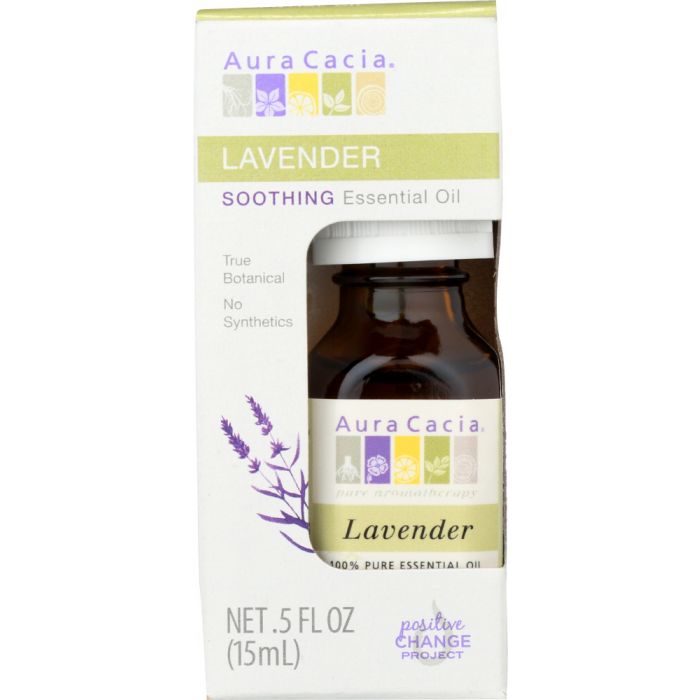 Within the wellness industry, aromatherapy is a potentially profitable subsector of the wider market. As a result, Greendropship offers a wide selection of essential oils that you can carry in your online store. Lavender essential oil is especially popular, including this option from the company Aura Cacia. It's most frequently used for soothing, relaxation, and restoring balance in its users and it pairs well with the following essential oils:
Eucalyptus
Lemon
Peppermint
Sweet orange
Tea tree
In addition to offering the above essential oils, Greendropship also carries diffusers in its extensive inventory as well. These are devices that are used in aromatherapy to evenly spread and distribute the scent of essential oils throughout a room.
2) Health Logics: Biocell Collagen (Joint & Skin Care)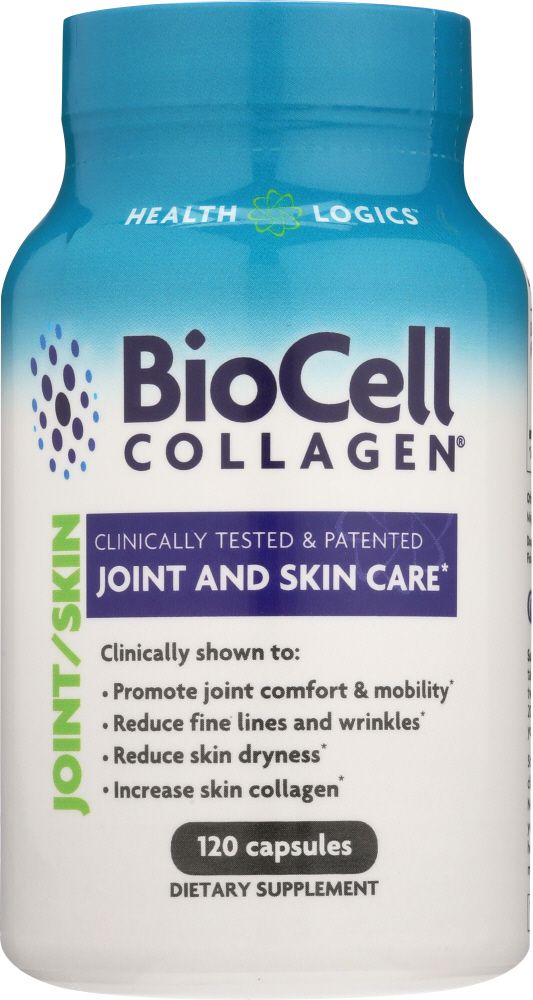 Collagen is a protein in our bodies that acts as a glue between connective tissues. When it's healthy, it provides a solid structural framework of healthy joints, ligaments, skin, and tendons. Developed in 1997, Biocell Collagen is a patented dietary supplement that provides a highly bioavailable mix of collagen and hyaluronic acid (HA). As humans age, both collagen and HA in our bodies break down, so this product can help slow some of that deterioration down.
Using Biocell Collagen as a daily supplement will:
Increase mobility and comfort in the joints
Help renew cartilage
Provide nutritional support for connective tissues
Promote the health of joints, ligaments, skin, and tendons
Increase collagen in the skin to keep it elastic and supple
Reduce wrinkles and facial fine lines
Reduce dryness in the skin by up to 76%
3) Green Foods: Organic & Raw Wheat Grass Shots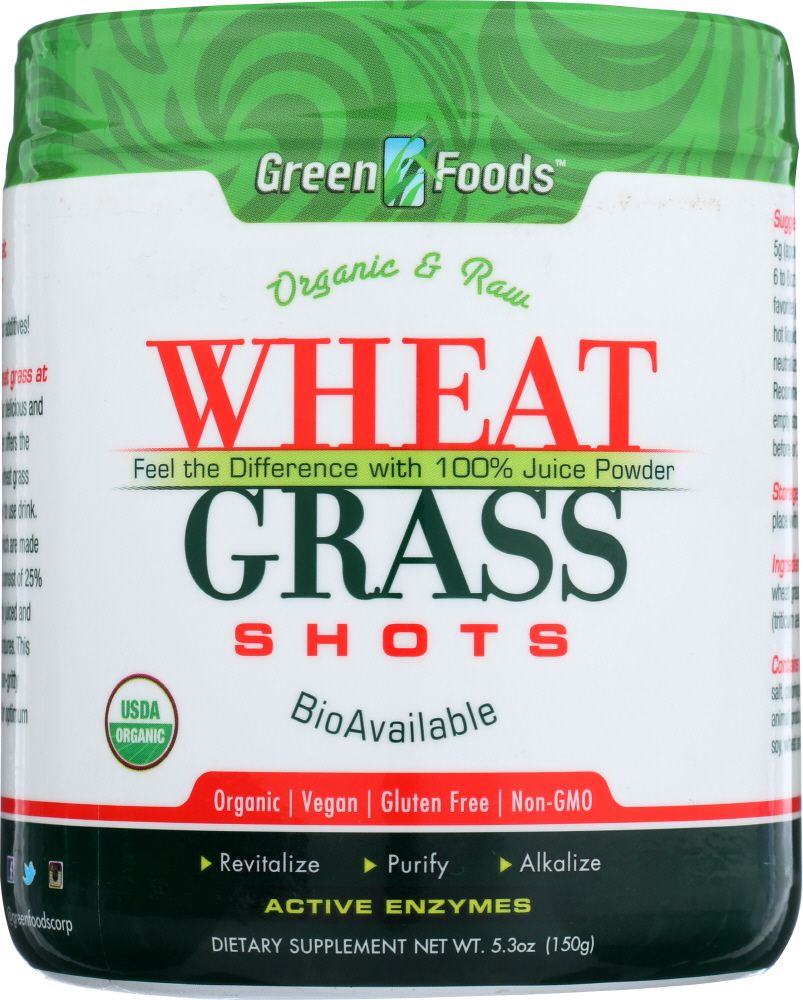 This tub of organic and raw wheat grass shots comes in 5.3 oz (30 servings) or 10.6 oz (60 servings). This plant product is especially popular in juice bars and is a big hit with health and fitness enthusiasts. It is usually used to boost energy and regulate healthy digestion while giving a huge dose of potent antioxidants.
Furthermore, Green Foods is:
100% natural
Certified organic by Quality Assurance International (QAI)
Gluten-free
Alcohol-free
Dairy-free
Soy-free
Made with no artificial colors
Vegetarian/vegan
Grown in the USA without pesticides or chemical fertilizers
4) American Health: Probiotic CD Intestinal Release System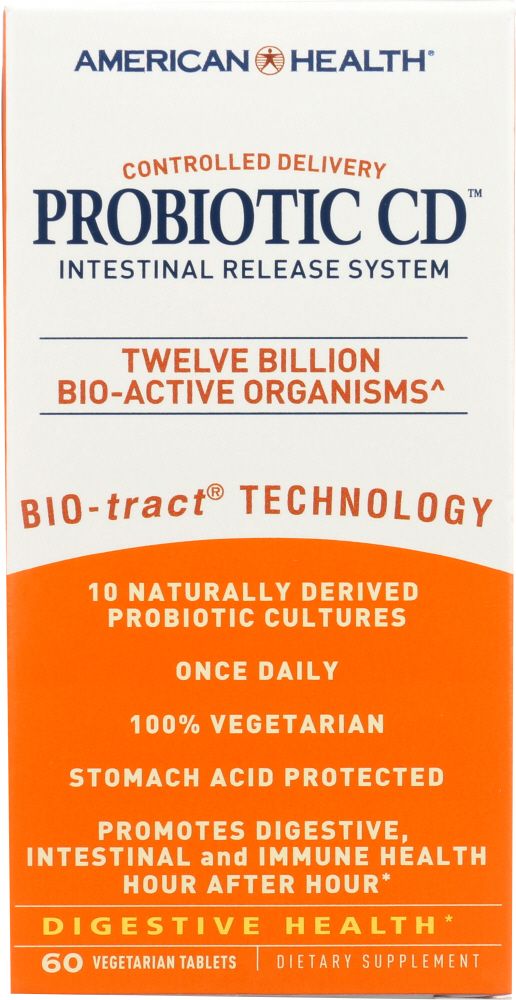 A gastrointestinal system that is functioning well is crucial for overall health and wellness. Probiotic CD is a wellness supplement that is:
A proprietary blend of 12 billion bio-active micro organisms
Derived from 10 natural cultures
100% vegetarian
Stomach acid protected
A supplement which promotes digestive health
This product is used in a once-daily dose. The bio-active microorganisms and probiotics are released gradually in the intestinal tract in order to give consumers optimal digestive health and functioning.
Since each box contains 60 tablets, this is enough for two months of optimum digestive health for customers. Remember, a happy stomach leads to a happy person!
5) Kyolic: Kyo-Green Energy Powdered Drink Mix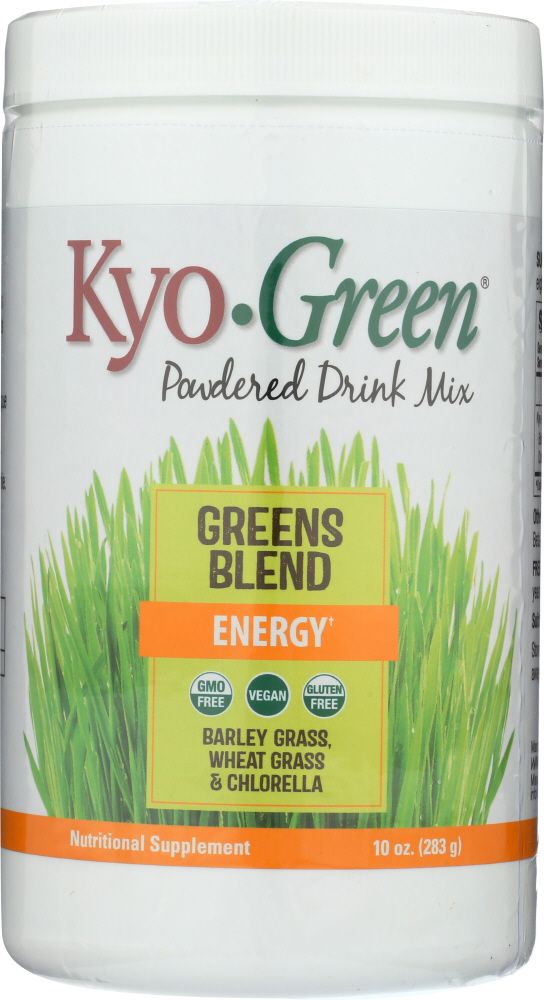 Of the various health and wellness products to sell from home, powdered drink mixes are always a good bet. They're really popular with health and fitness enthusiasts as they are usually added to juices or smoothies, especially before or after workouts.
Kyolic offers this drink mix made with barley and wheat grasses, fructooligosaccharides (FOS), cooked brown rice, chlorella, and kelp. The barley and wheat grasses are grown in the pristine highlands of Japan while the chlorella offers rich and easily-absorbed plant protein. Additionally, the FOS and the brown rice offer the consumer healthy, complex carbohydrates that fuel physical activity and give healthy, clean-burning energy!
Additionally, this trademarked Kyo-Green drink mix offers the best combination of products from the land and sea while also being:
100% vegan
GMO-free
Soy-free
Dairy-free
Gluten-free
Sodium-free
Made with no artificial colors or flavors
Free of tree nuts or yeast
6) American Health: Chewable Original Papaya Enzyme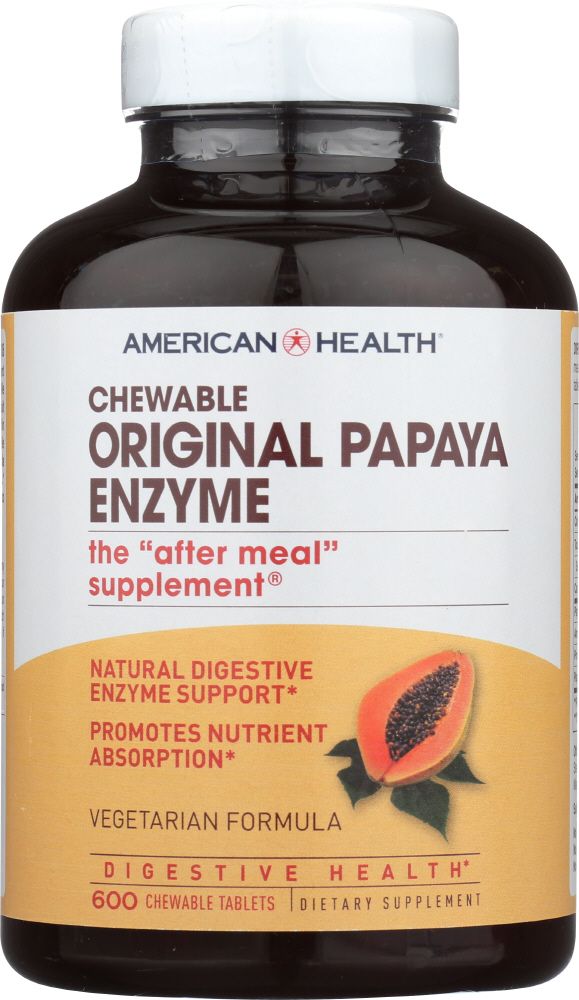 This supplement was designed to be taken after meals to help support and maintain daily digestive health. Only the highest-quality and freshest papayas are combined with papain, amylase, and protease enzymes that help supercharge the healthy digestion of proteins and carbohydrates to keep your customers fit and active!
With 600 tablets per bottle, this proprietary formula uses the naturally healthy qualities of ripened papayas with compounds like calcium carbonate to regulate digestive enzymes and decrease gastrointestinal distress or discomfort.
Made with:
Sucrose
Calcium carbonate
Vegetable stearic acid
Vegetable magnesium stearate
Corn starch
Papaya flavors
7) Nuvital Health: Super Spinach Iced Tea Powder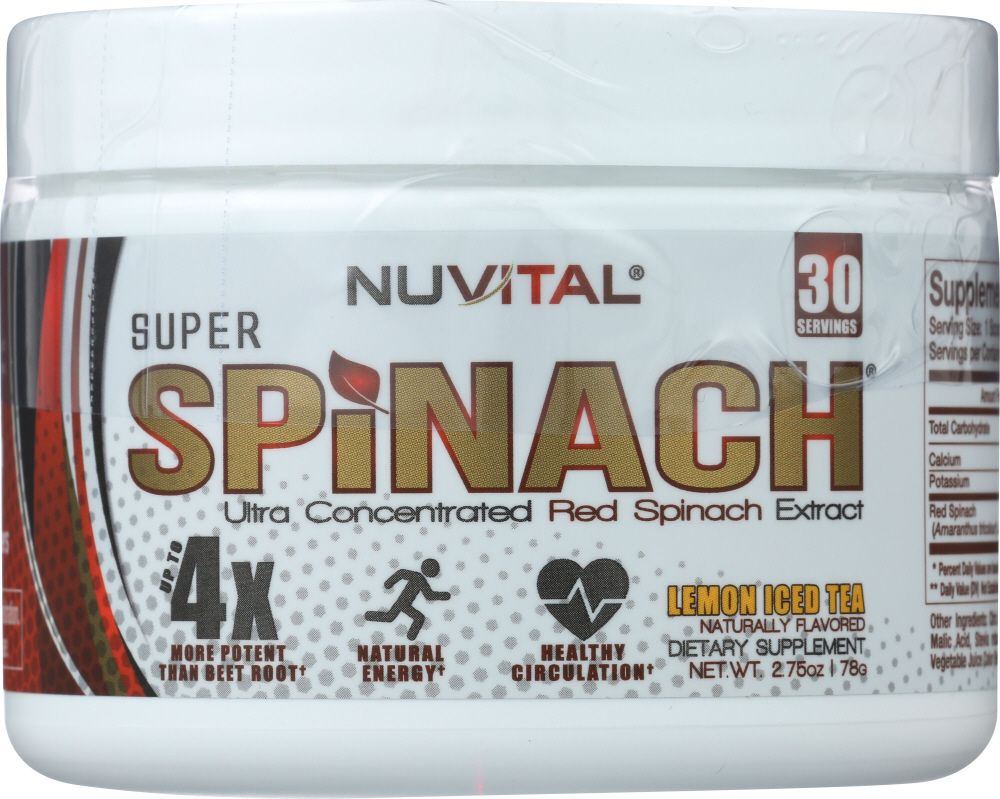 Health and fitness enthusiasts need a lot of energy to maintain their active and healthy lifestyles. Superfoods like spinach can be used to supercharge your customers' health and wellness, especially when they're offered in a drink powder that's easy and convenient to consume.
This health product contains Red Spinach extract that contains up to 4 times more natural nitrate than found in beetroot. This has also been shown to increase the levels of nitric oxide throughout the body, giving healthy boosts of energy and promoting the healthy function of vital organs.
Each tub of Super Spinach Iced Tea Powder is 100% vegan and free of any:
Sugar
Gluten
Oxalates
Stimulants or caffeine
Animal products
Artificial flavors or sweeteners
Artificial colors
8) Home Health: Liquid Lanolin Pure Emollient Oil

Liquid Lanolin is a natural compound used in many skin care formulas because of its potent moisturizing properties. Remember, skin care is the largest sector of the wellness industry, so be sure you offer your potential customers some products to meet that market demand!
This pure emollient oil can be used as part of an overall skin care regimen or added to other products, including essential oils, to nourish and protect the skin.
Additionally, each bottle is:
Preservative-free
Made without artificial colors
Paraben-free
Petroleum-free
Made without artificial fragrances
Mineral oil-free
9) American Health: Evening Primrose Oil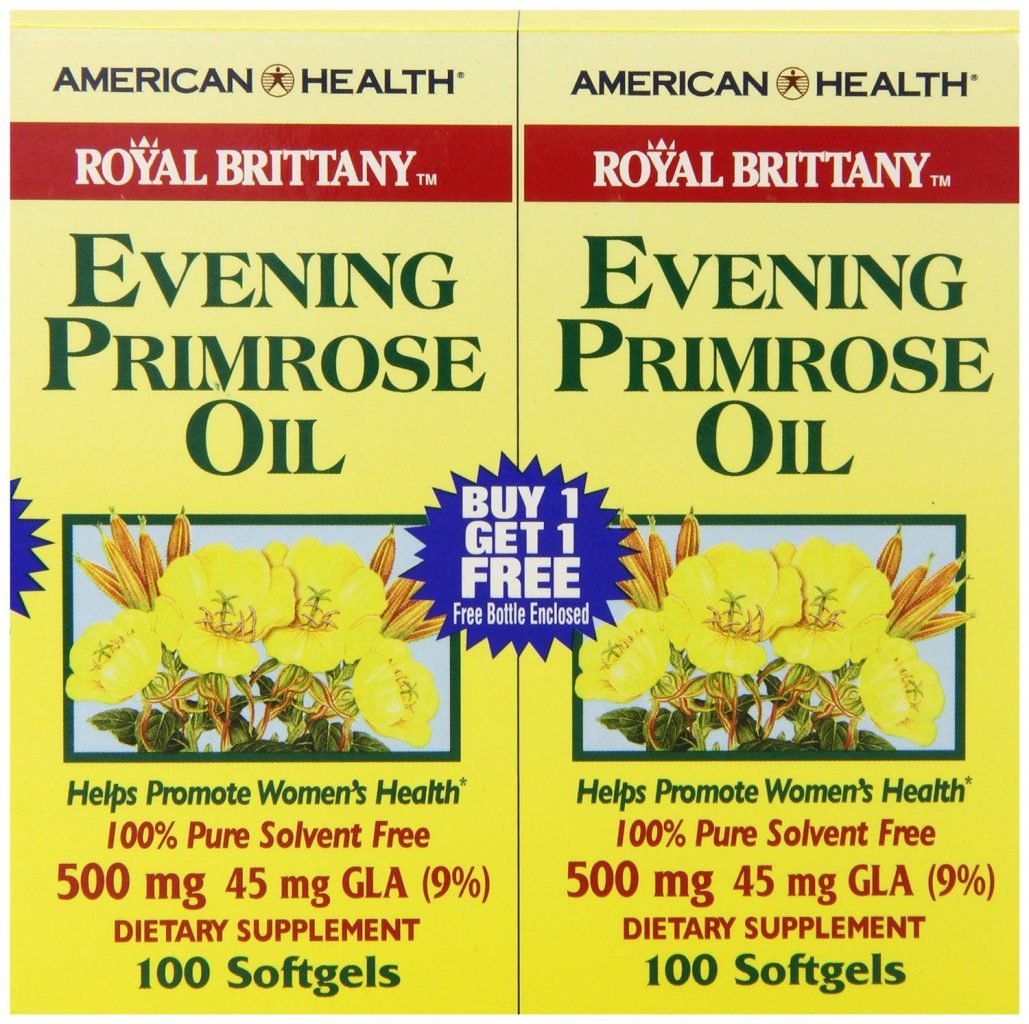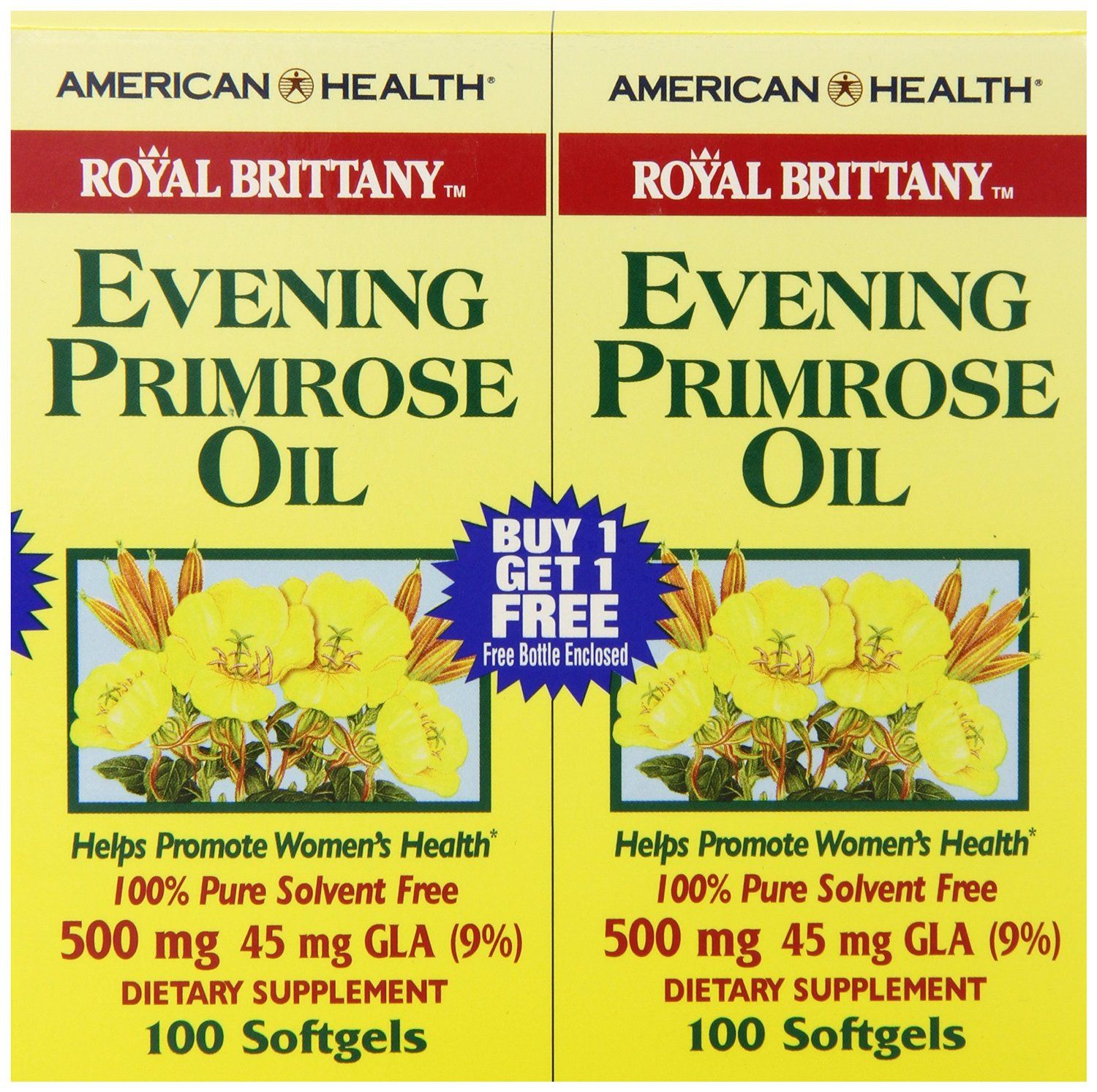 Evening Primrose Oil (EPO) is a dietary supplement that helps promote women's health. EPO is one of the richest sources of gamma-linolenic acid (GLA) and has been used to help treat the symptoms of premenstrual syndrome (PMS).
Each box of American Health EPO has 100 softgels with 500 mg of EPO and 45 mg of GLA per serving.
Furthermore, this product is:
100% pure cold-pressed
Solvent-free
Free of harsh chemicals like hexane
100% natural
Potency guaranteed by Assay
10) Dynamic Health: Mangosteen Juice Blend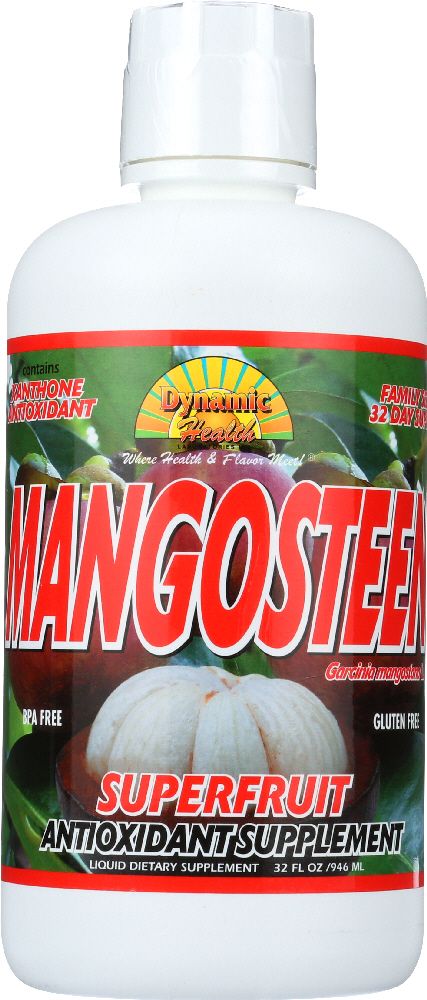 The mangosteen fruit is native to Southeast Asia, where it's been used for years due to its many life-sustaining benefits. In fact, it's known as the Queen of fruits in that region of the world. Furthermore, recent research has confirmed this folk wisdom and concluded that mangosteen is especially rich in antioxidants known as xanthones. 
Of the 200 different kinds of xanthones, the mangosteen fruit has an astonishing 43 of them. Dynamic Health offers this liquid dietary supplement of mangosteen juice blended with other superfruits like:
Black cherries
Cranberries
Blueberries
Raspberries
Pomegranates
Elderberries
By combining all these fruits together, your customers will get a supercharged juice full of antioxidants, vitamins, nutrients, and minerals! Additionally, each bottle has 32 servings and only 10 calories per serving. Finally, not only is the supplement made with all-natural ingredients, but it is also 100% kosher and easy-to-absorb.
Dropshipping is the Way to Go to Sell From Home
So now that you have an idea of what health and wellness products to sell from home, how do you set up your online store and start selling?
Luckily for you, you have the option of setting up a dropshipping store. This is a kind of e-commerce model where you can sell products from home by working with a dropshipping supplier. The supplier is responsible for storing, packing, and shipping all the products. If you dropship, you can have a fully-stocked online store, with lots of health and wellness options for your potential customers, without ever having to worry about inventory!
How is this possible? Well, let's take a quick look at how dropshipping works:
A customer comes across your online store and makes an order.
Payment is sent to you for whatever products were purchased.
This order is forwarded, usually automatically, to your dropshipping supplier.
They pull the products from the warehouse, pack them, and then ship them out under your name or logo.
It's crucial to understand that you pay wholesale prices for the products from your dropshipping supplier. Additionally, there is usually a membership fee in order for you to have access to the supplier's extensive inventory and to have them store, pack, and ship the products to your customers.
What Are the Benefits of Dropshipping?
Never worry about inventory! You won't have to make risky guesses about how much product to stock since you only pay for however much you need!
You don't have to worry about storing, packaging, or shipping items.
Overhead costs are low as you are not responsible for warehouse space or hiring a large staff for the shipping center.
Startup costs are also low since you don't have to pay for a brick-and-mortar retail store. All you need is a website with secure credit processing and you're good to go!
It's a low-risk business model. Because your dropshipping supplier handles the inventory, you don't have to worry about over- or under-stocking goods or products.
If you want to know more about how to dropship health products, you can contact our support team or download or product catalog here. Working with Greendropship as your supplier means you will have access to a vast inventory and you can choose only the best health and wellness products to sell from home!