Popular Wholesale Baking Ingredients To Sell Online
As an online entrepreneur, we know you're always on the lookout for eCommerce sales opportunities. Here's a tip you don't want to miss! Wholesale baking ingredients are must-have products to include among grocery items in your online store.
Why? So many reasons. For one thing Millennials LOVE to bake. More than 59% of millennials surveyed said they are motivated to bake as a way to spend time with loved ones. That number is even higher during the holidays.
Couple that with the fact that people are more conscious about what they put in their bodies these days. Which means folks are more apt to bake their own treats with quality ingredients they trust, rather than reaching for grocery store snacks that can have all sorts of additives and preservatives.
And then the pandemic happened. People are suddenly stuck at home, looking for a comforting way to pass the time… and baking exploded! Which is why savvy online business owners like yourself will definitely want to want to add these products to your store.
In this article we'll tell you the easiest ways to sell wholesale baking ingredients online. We'll also share some tips to help you market baking supplies to consumers, and clue you in to which brands and types of baking products to stock in your online store.
How To Sell Wholesale Baking Ingredients Online
So now that you know you want to offer baking ingredients in your online store – the real question becomes, "how do I start selling them?"
In business, there's always more than one way to reach a goal. Which means there's more than one way to sell wholesale baking ingredients online. As an entrepreneur, you'll need to determine which method works best for your unique business needs.
Let's go over the three (3) most common retail models for food and beverage resellers; bulk buying, Fulfillment by Amazon, and our favorite – dropshipping.
Buying Baking Ingredients In Bulk For Resale
With this model, you pay wholesale prices for a large volume of baking ingredients. And since you're buying in large quantities, you might be able to negotiate a better wholesale price from your supplier.
However, you're then responsible for storing, packing, and shipping the orders to your customers. Which means you'll need to have access to warehouse or storage space, as well as the resources required for shipping and handling.
And some baking ingredients require refrigeration. So when you think about where and how to store product inventory, you'll need to factor temperature considerations into your decision.
Fulfillment By Amazon
Another option used by some online business owners is Fulfillment by Amazon (FBA).
With FBA, you pay Amazon to store and ship your inventory from one of their fulfillment centers. If a customer buys a product from your online store, Amazon will pull, pack, and ship the item on your behalf.
Many online sellers who use FBA actually own the inventory that they sell via Amazon. Or you can buy products in bulk from wholesale baking ingredient distributors, such as GreenDropShip, who will then prep the products and send them to Amazon's fulfillment centers.
The benefit of FBA is you're able to tap into Amazon's brand recognition, quality service and huge customer base.
One potential drawback, however, is that keeping track of inventory can be tricky. And you have to pay based on how much inventory Amazon stores for you, as well as for how long they store it.
This means in order to be successful with FBA, you need a good understanding of sales volumes and forecasts so you're able to keep just the right amount of inventory to maintain a profit.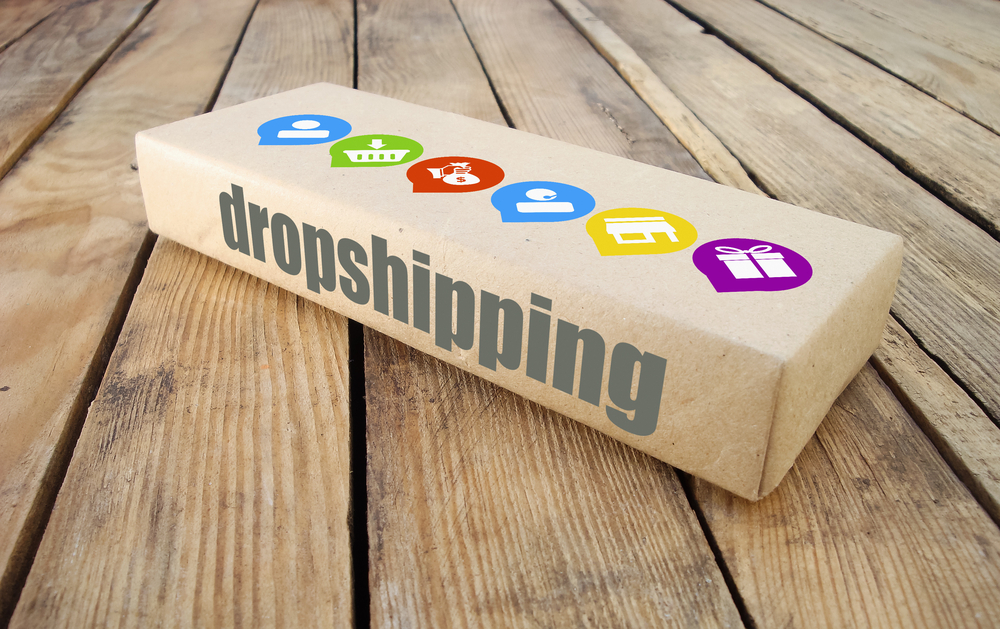 Dropshipping Wholesale Baking Supplies
And finally, there's dropshipping. We think there's no easier way to resell products, like wholesale baking supplies, from the comfort of your own home.
Think about it, where else are you going to find a online business model that enables you to start selling with:
Low startup costs
No inventory or warehousing
Not having to deal with shipping and handling
With dropshipping, sellers like yourself won't have the frustration of handling any inventory. Your supplier maintains the inventory for you, and then ships orders to your final customer. How simple is that?
Yup, you read that right. You don't have to worry about buying a space to store products or risk your capital to front-load inventory. You can start a dropshipping business with almost no cash upfront.
Basically, you get to focus your time and energy on what you do best, marketing to attract the right niche customers to your website. Then let a reputable dropshipping supplier, like GreenDropShip, handle the logistics for you.
We'll pull, pack, and ship products directly to your buyers, without any branding on the packaging, so your customers won't know the order came from us. You pocket the difference between the wholesale baking ingredient price and the amount you sold it for. That's money in the bank with every online sale!
Plus, you can use an e-commerce platform like Shopify, WooCommerce, or Amazon/eBay to quickly and easily create an online store. And if you partner with a supplier like GreenDropShip, you can easily integrate product feeds with whichever platform you choose.
Setting up a food and beverage dropshipping store at GreenDropShip is easy! Plus GreenDropShip gives you the ability to use any one of the 3 retail models above. We also offer Amazon FBA prep services, at no extra cost to our members.
To learn more, simply contact our support team and they can help get you started.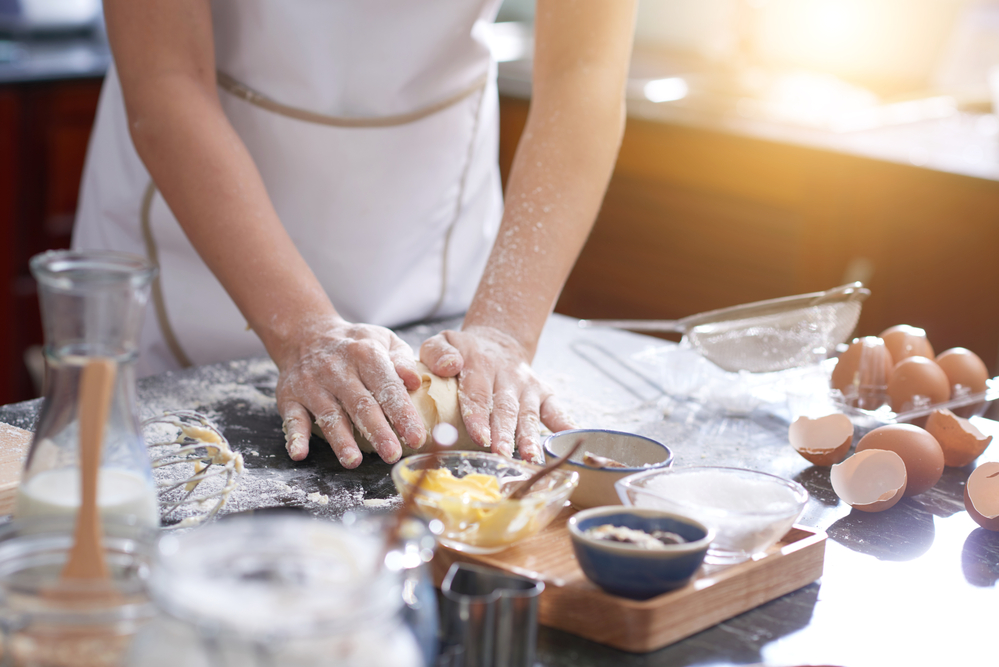 Marketing Baking Ingredients To Consumers
Making the decision to carry baking ingredients in your online store…check! Choosing a retail fulfillment method…check! What's left? Designing a marketing plan and picking the right products to import into your store!
Start by putting yourself in the mind of your customer – how would they search for baking ingredients? What would they want to know? Then tailor your content to match their search intent and the keywords associated with that intent.
One good place to start is by identifying the features and benefits of the baking ingredients you offer. Features are what your product is or does. Benefits explain how your product or service will improve the lives of your customers.
Think about it like this, when buying ingredients it's good to know if a product is certified organic (a feature). But it's even more compelling to know that because of that feature, you're supporting your family's health by not exposing them to potentially harmful pesticides (benefit).
When developing your marketing messages, it can be helpful to use the phrase "which" after you list a feature to help you uncover the benefit. Ex: This refrigerated pie crust is pre-made WHICH saves you prep time in the kitchen.
From here you can move onto other important aspects of your marketing plan, such as optimized product descriptions and storytelling.
Write Engaging Product Descriptions
After you identify the features and benefits of the baking ingredients you want to sell, you can use that info to craft unique product descriptions. High quality product descriptions are crucial for your online dropshipping store!
A common mistake rookie entrepreneurs make is to stick with whatever product description is included in the data feed from your supplier. While this information is an excellent starting point, you want your store and brand to stand out from the crowd. One way to do that is to punch up your product descriptions.
A solid description will be detailed and educate consumers on both the features AND the benefits of your products. You also want your messaging to directly address the wants and needs of your ideal customer. What do they care about? What would make their life easier/better?
High converting product descriptions need to include a clear call-to-action (CTA). You want customers to buy your product today right? Well then you need to tell them!
"Buy now", "join now", "sign-up today" this kind of immediate CTA is a critical component of an effective product description and can increase conversions and sales.
You also want to do some keyword research and include popular search terms in your descriptions to improve your organic search rankings. Search engine optimization (SEO) tools like Keyword Planner, MOZ, Ahrefs, or SemRush can help you find the best keywords for your business.
Use Storytelling And Recipes
Another very effective marketing tool is storytelling. Need proof? Studies have shown that humans are 22 times more likely to remember a fact when it has been wrapped in a story.
How can you tap into the awesome power of storytelling marketing? Storytelling means using a narrative to communicate a message. The goal is to make your reader FEEL something, to inspire them emotionally to buy your product.
Storytelling can help your customers understand why they should care about the baking supplies you're selling. It works to build trust, and to humanize your brand.
Think about the story behind the baking ingredients you offer. What makes them interesting or special? Is it a unique flavor that only comes from one part of the world? Is it a sugar alternative that supports your family's healthy lifestyle?
Another question to think about is how can customers use these ingredients to bake something amazing in their own homes? Including recipe ideas and tips is a great way to bring your baking ingredients story to life!
Can you combine a certain flour and spices to make the perfect cookie for a bridal shower? Do you have just the right cake mix that makes it convenient for a busy mom to bake a birthday cake for their child?
When selling food products online it's important to remember that people relate emotionally to stories. And oftentimes it's feelings that drive shoppers to buy.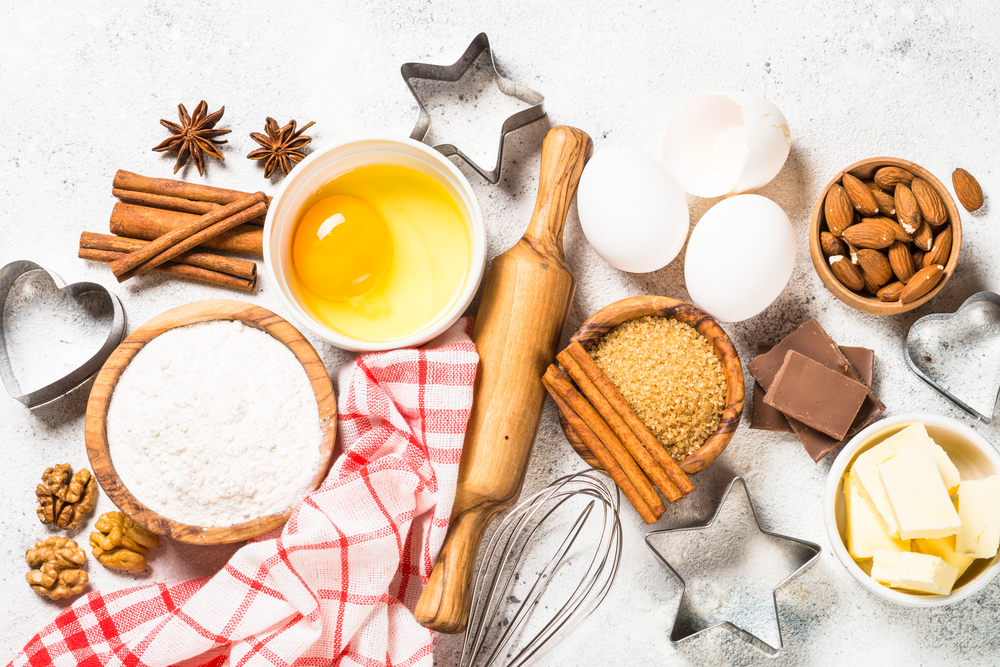 What Wholesale Baking Ingredients Should I Carry?
Baking is a tradition. It represents comfort, home, and love. Baking special cakes, cookies and pies is how we celebrate holidays and special events. Which means baking is a pastime that isn't going away anytime soon.
Baking products are a smart choice for online retailers looking to cash in on an activity that's more than just a trend. Baking has both seasonal and year-round consumer appeal.
Let's take a look at some of the best wholesale baking ingredients GreenDropShip has to offer. You can find all these top sellers in our online catalog.
1. Wholesale Flour
Flour is a core ingredient in any baking recipe. When choosing flour products to sell, think outside the box a little bit and offer consumers something more niche than plain old all-purpose flour.
Consider organic flour brands, and gluten-free flour alternatives. This is how you offer your customers something extra to help you stand out from the crowd.
Pamela's Products: Gluten Free Artisan Flour Blend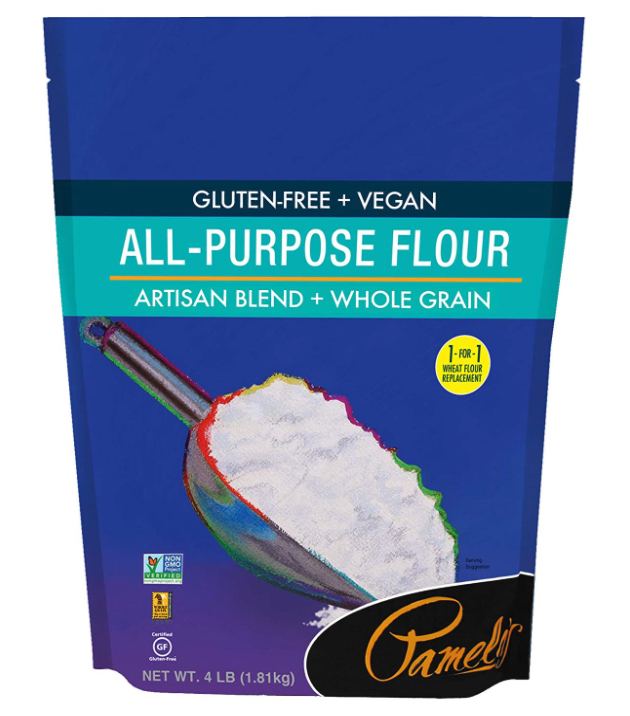 This top-selling gluten-free brand has been around for more than 30 years. That's because their flour performs consistently well in all kinds of baked goods. This is a pantry staple you definitely want to offer in your store.
Gluten-free and vegan
100% free of wheat, dairy, soy and corn
Kosher, low fat and low sodium
Certified #1 Best Seller on Amazon
Bob's Red Mill: Organic White Rice Flour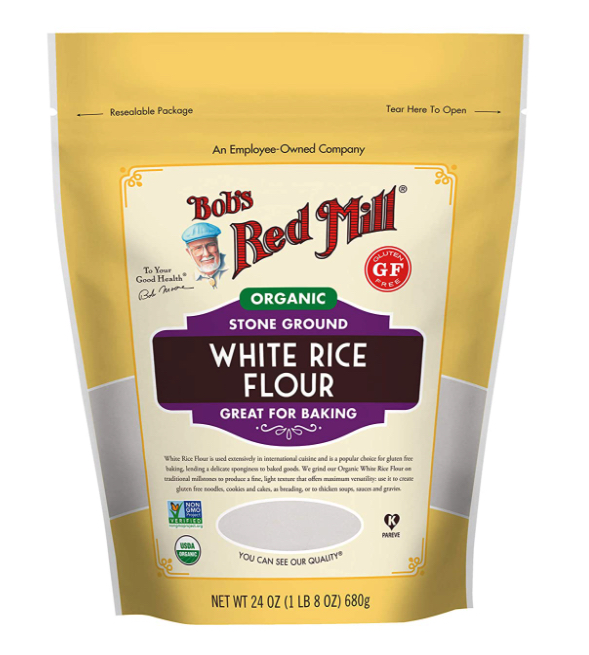 This popular gluten-free flour made from rice is excellent both for baking and as a thickening agent in sauces and gravies.
100% Certified USDA Organic
Gluten-free
Non-GMO Project Verified and vegan
Over 300 reviews on Amazon with an average rating of 4.7 Stars
Arrowhead Mills: Organic Stone Ground Whole Wheat Flour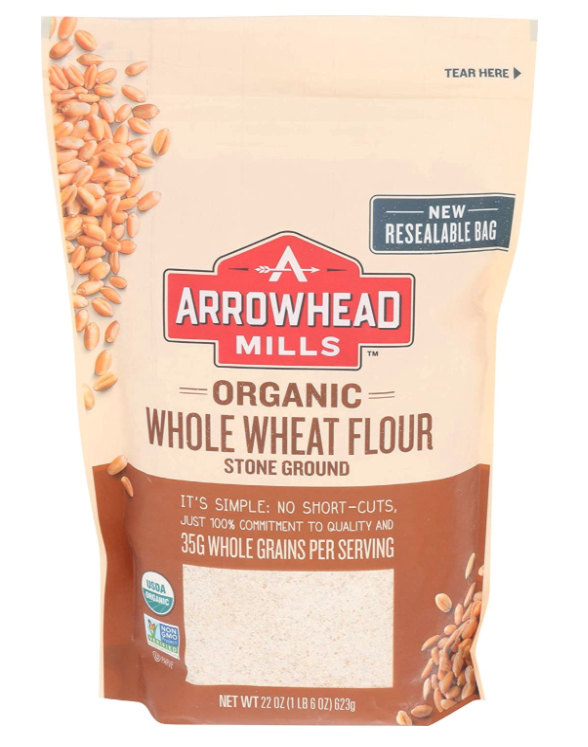 This versatile whole wheat flour can be used to make a variety of cakes, cookies and breads. Plus, unlike it's bleached flour cousin – whole wheat flour is a good source of fiber with 35 grams of whole grains per serving!
100% Certified USDA Organic
Non-GMO Project Verified
Certified Kosher
Average rating of 4.5 Stars on Amazon
2. Wholesale Sugar And Sweeteners
Once you've got your flour, you need to add something a little sweet. The go-to for baking has always been sugar, but your options don't end there. There's a whole host of sweeteners on the market today, like wholesale stevia, designed to fit different tastes and lifestyles.
In The Raw: Organic White Cane Sugar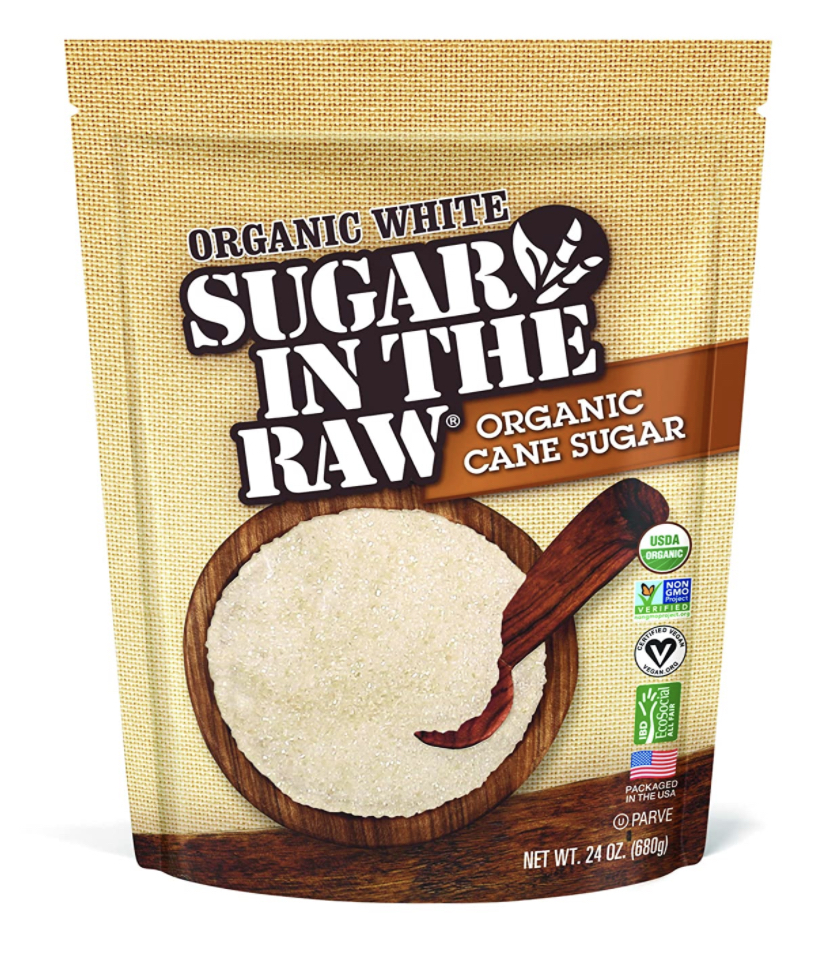 A popular organic, wholesome alternative to standard white sugar. Your customers can use Sugar In The Raw anywhere they'd use standard sugar; it's great for cooking, baking and sweetening coffee or tea.
100% Certified USDA Organic
Non-GMO Project Verified and Eco-Social Certified
Vegan and Kosher Certified
Average rating of 4.7 Stars on Amazon
Lakanto: Sugar Free Monkfruit Baking Sweetener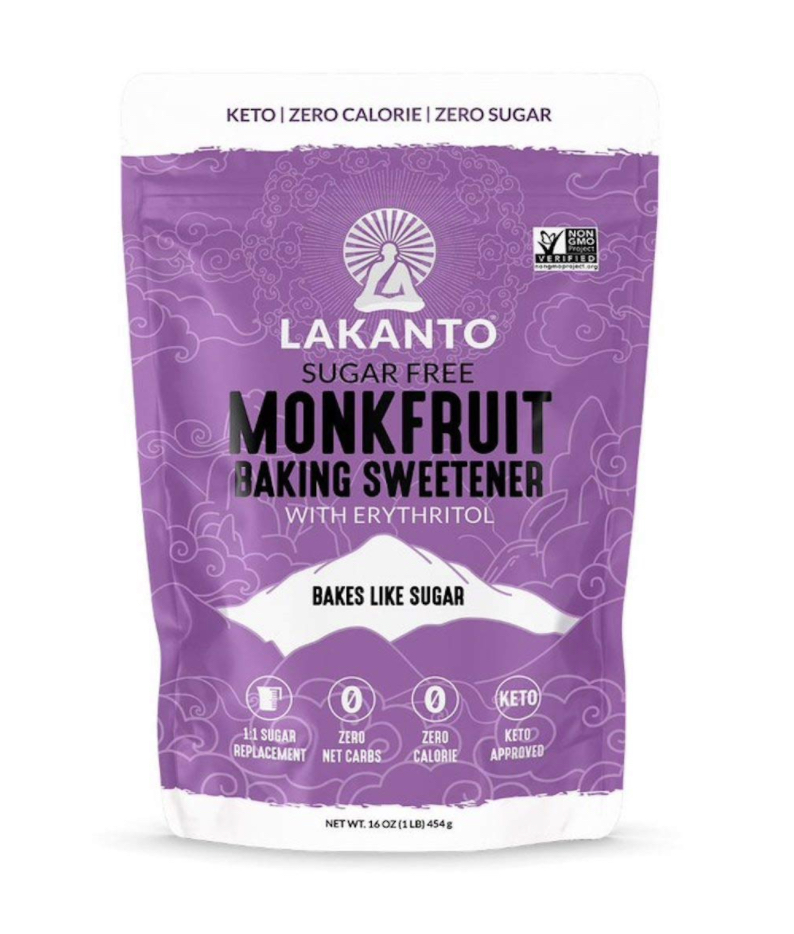 This sugar substitute dissolves effortlessly, retains moisture, can control cookie spread, and provides better browning for your customer's desserts. Works with ketogenic, diabetic, candida, paleo, vegan, low-carb, low-sugar, non-GMO, and all-natural diets.
Sugar-free and zero-glycemic
Zero net carbs and zero calories
Non-GMO Project Verified
Over 42,675 Amazon reviews with an average rating of 4.7 Stars.
Sweetleaf Stevia: Organic Better Than Sugar Sweetener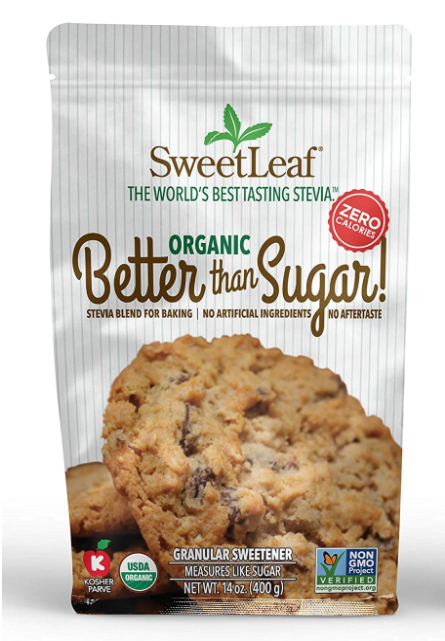 This sweetener tastes and bakes just like sugar, except it's zero calorie, low-carb, zero additives and no aftertaste, which makes this 1:1 sugar replacement the perfect wholesale baking ingredient for keto, low carb and low sugar diets.
100% Certified USDA Organic
Non-Gmo Project Verified
Average rating of 4.4 Stars on Amazon
3. Wholesale Baking Soda And Powder
Baking powder and baking soda are pantry staples that no baker can afford to be without. Both are leavening agents, meaning they cause batters to rise when baked.
Keep in mind that while these two products have the same function, chemically they are quite different. That means they are not interchangeable! Bakers must refer to the recipe and use the correct ingredient.
Rumford: Baking Powder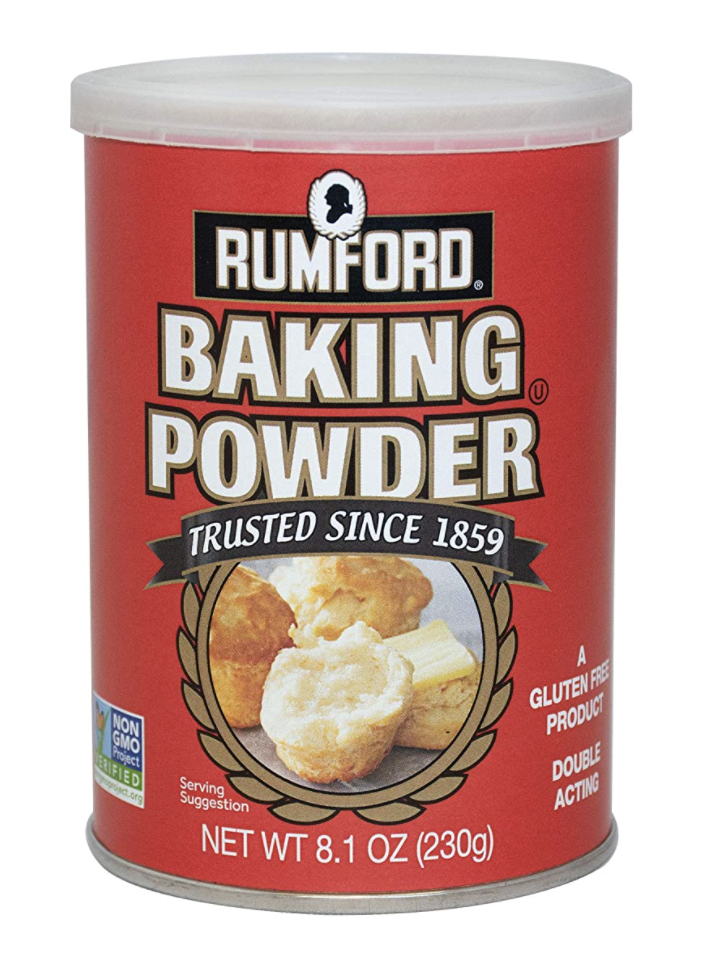 This double-acting baking powder gives a nice crumb to sweet treats and bread that will melt in your mouth. The can features a pop top and leveling edge for accurate measuring.
Gluten-free and vegan
Non-GMO Project Verified ingredients
Over 475 reviews on Amazon with an average rating of 4.7 Stars
Bob's Red Mill: Baking Soda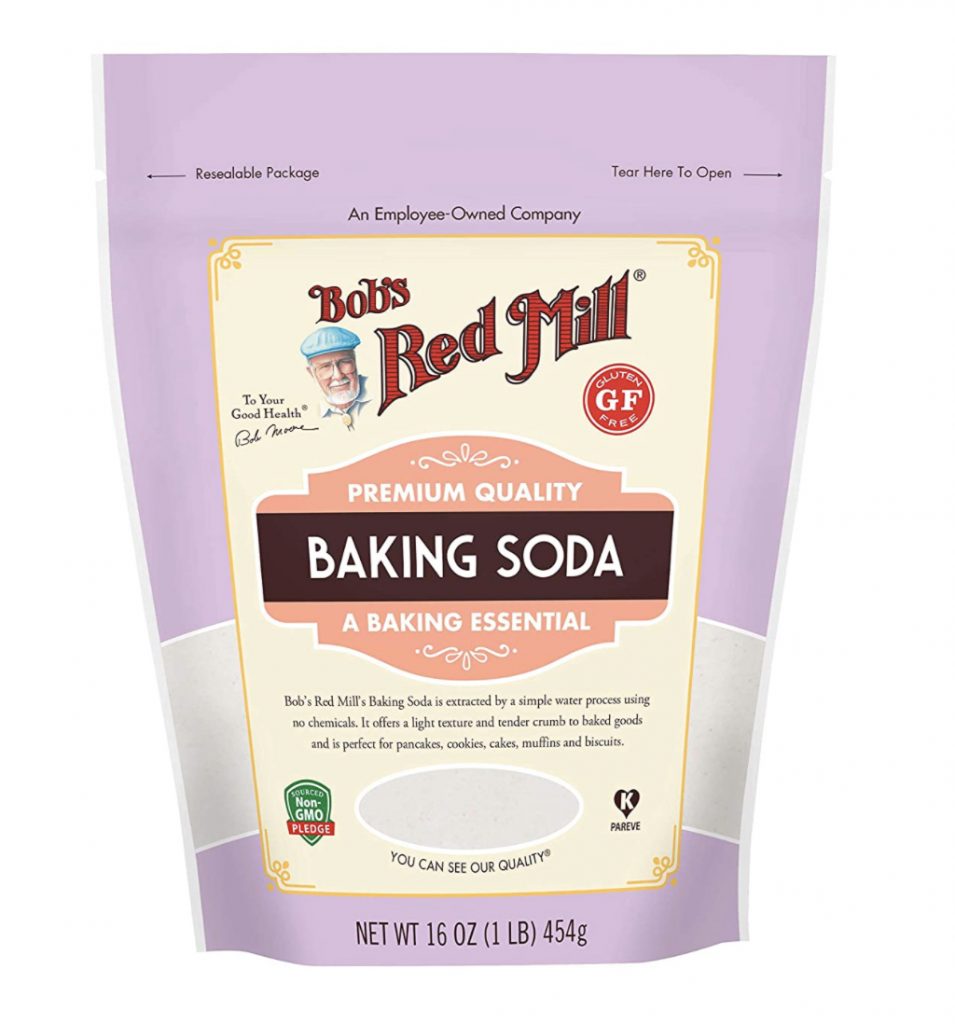 Bob's baking soda is extracted by a simple water process that uses no chemicals. When used in combination with acidic ingredients, it releases carbon dioxide that causes the batter or dough to rise. It's also a great household cleaner and odor absorber!
Gluten-free and vegan
Kosher Pareve and paleo-friendly
Over 2,000 reviews on Amazon with an average rating of 4.7 Stars
4. Wholesale Pie Crust And Filling
No list of wholesale baking ingredients is complete without the necessities for pie! By that we mean pie crust and filling, of course.
When considering what items to offer don't forget your customers with health and diet concerns. Adding gluten-free and low sugar options to your online store is a smart business move.
Cup4cup Gluten-Free Pie Crust Mix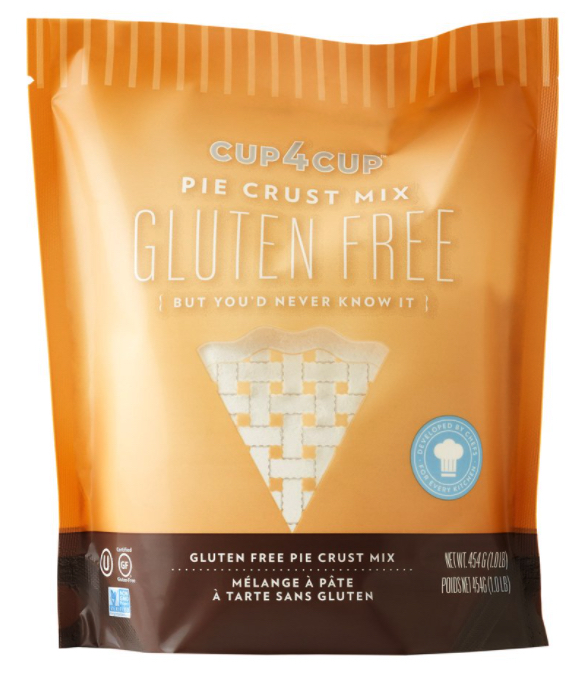 Cup4Cup is the 1:1 gluten-free flour that eliminates complicated conversions. This pie crust mix also delivers the same consistency and texture of regular flour.
Certified gluten-free and dairy-free.
Non-GMO project verified
Certified kosher by the Orthodox Union
Made in the USA
Certified Amazon's Choice product
Immaculate Baking: Ready-to-Bake Pie Crusts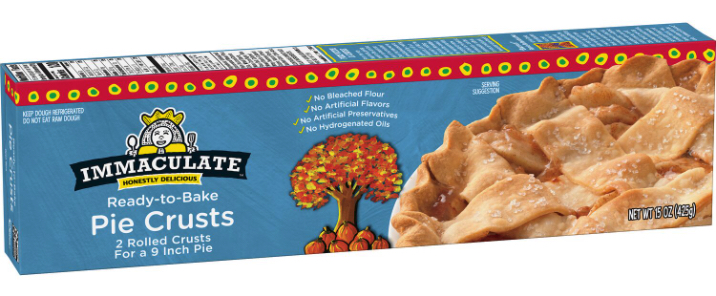 These super convenient ready-to-bake pie crusts are just like a homemade (in a lot less time). Bring to room temperature and use for pretty much anything; pie, quiche, pot pies, turnovers… whatever baking creation inspires you!
Doesn't contain bleached flour
No artificial preservatives or flavors
Contains no hydrogenated oils
Farmers Market Foods: Organic Pumpkin Pie Mix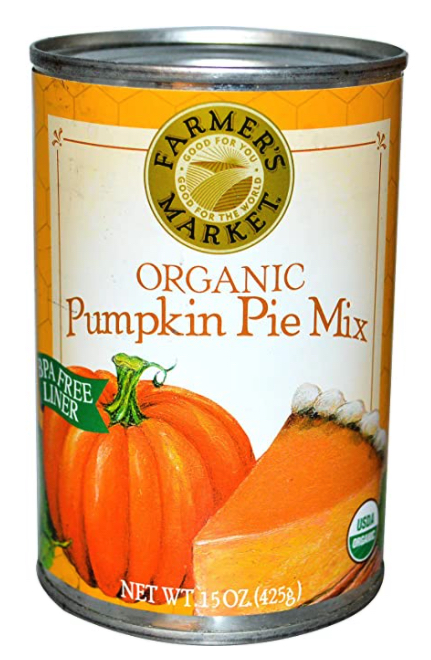 Why not make pumpkin pie easy by offering this top-selling organic pumpkin pie mix! All the spices and seasonings are included in the filling to save your customers time and money by not having to buy multiple ingredients.
100% USDA Organic
BPA free can liner
Average rating of 4.7 Stars on Amazon
Sans Sucre: Key Lime Pie Filling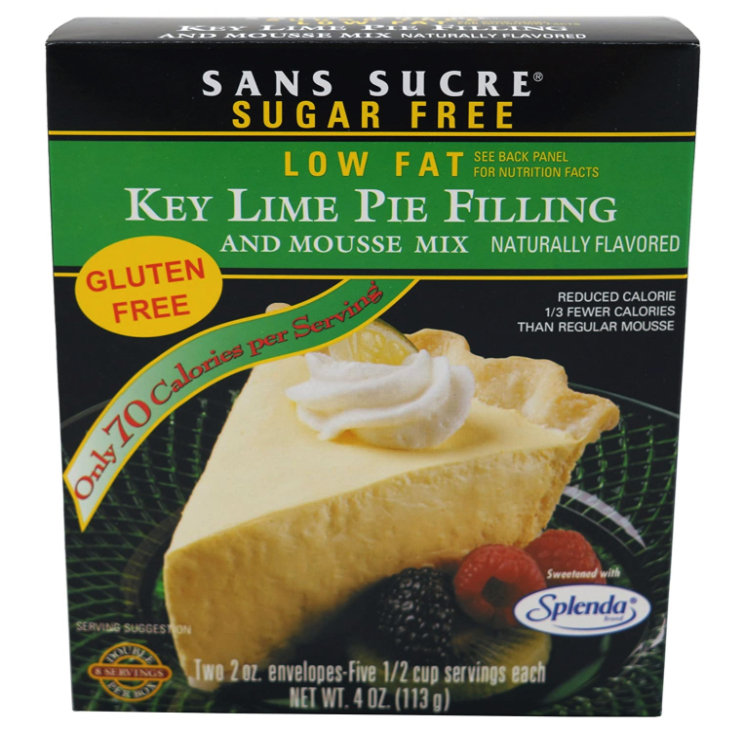 For anyone who wants a sweet treat, but is watching their sugar or calorie intake, this sugar-free key lime pie filling is just the ticket.
Sugar-free
Low fat and low cholesterol
Average rating of 4.3 Stars on Amazon
5. Wholesale Cake Mix
What about wholesale baking ingredients for folks that want to bake, but maybe don't have the time to make everything completely 'from scratch'. Cake mix to the rescue!
With cake mix, you get the warm smell and fresh taste of 'straight from the oven' baked goods, without the hassle of buying and measuring out dry ingredients. Your customers will definitely appreciate the convenience. And if you offer your customers organic cake mix options, they also get peace of mind knowing there aren't any weird chemicals or additives in their batter.
European Gourmet Bakery: Vanilla Organic Cake Mix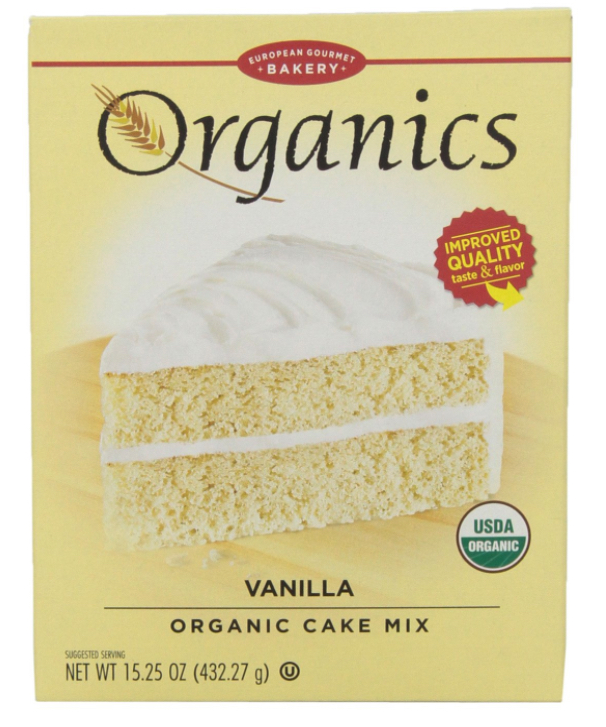 The perfect base for a variety of cakes styles, this classic vanilla cake mix is easy to prepare, tastes great and is all organic.
100% USDA Organic
Non-GMO
Average rating of 4.4 Stars on Amazon
Namaste Foods: Gluten-Free Chocolate Cake Mix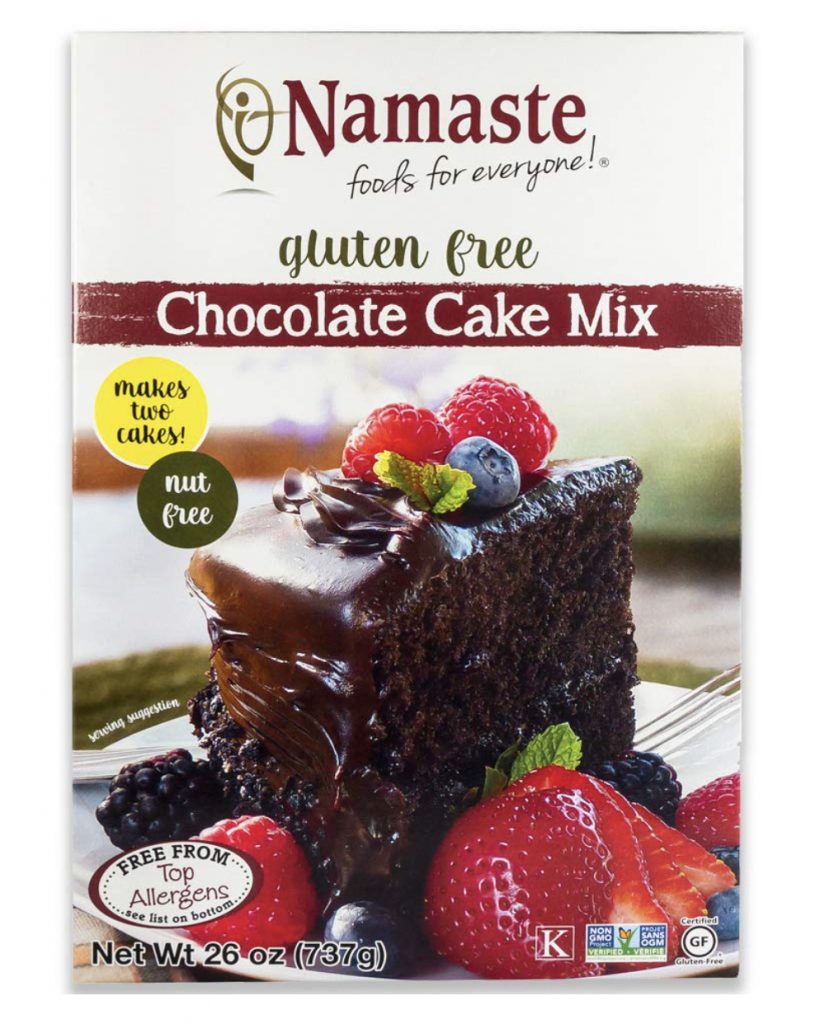 Just because someone can't eat gluten, doesn't mean they should live without cake! Offer customers this decadent chocolate cake mix option to support their gluten-free lifestyle.
Gluten Free Certified
Soy free, Peanut free, Dairy free, Wheat free, Nut free
Kosher and Non GMO Project Verified
Certified Amazon's Choice Product
Start Selling Baking Ingredients Online Today!
Now that you know what types of baking products to carry, the next step is choosing the right dropshipping supplier. You want to be sure your supplier is reputable, and will deliver exactly what you advertised to your customer.
GreenDropShip is the smart choice if you're looking for a variety of wholesale baking ingredients. We carry over 3,000 baking products – all types of flour (including gluten-free), cake mixes, sugar, spices, sweeteners, pie crusts, fillings, and more.
In fact, we carry over 20,000 natural and organic items in a variety of niches, including food and beverage, health, wellness, beauty, cleaning, etc. Let us take care of the logistics, while you focus on driving traffic to your ecommerce store.

Join GreenDropShip today and start making sales!