Dropshipping Keto Products: How To Get Started
If you've picked up a health or fitness magazine lately, you've undoubtedly seen articles extolling the virtues of the keto diet. It's everywhere! That might even be what got you thinking about dropshipping keto products in the first place.
Your entrepreneurial instincts on this topic are good. Brands have already taken note of the demand, and are coming out with lots of keto-inspired food items. Which means there's a bunch of new keto products hitting the market, ready to be sold online by someone like you.
Want to start selling keto products from the comfort of your own home? Stick with us and we'll tell you everything you need to know to get started.
What Is Keto?
A ketogenic, or keto diet as it is more commonly referred to, is a diet that focuses on reducing the number of carbohydrates a person eats and increasing the amount of fat.
Doing this facilitates a natural change in energy production. A person's body will start burning fats instead of carbohydrates for energy, which can help spark weight loss. This process is called ketosis.
The typical keto diet consists of 60-75% fat, 15-30% protein, and 5-10% carbohydrates to reach ketosis. The most popular keto diets tend to lean toward a 75/20/5 ratio. That's 75% of calories from fat, 20% from protein, and 5% from carbohydrates.
Then are other versions of keto that differ from the standard ratios above. A cyclical ketogenic diet (CKD) involves periods of higher carb eating, such as 5 ketogenic days followed by 2 high carb days. Or there's the targeted ketogenic diet (TKD) which allows you to add carbs around workouts.
While the names and macronutrient levels may change, at the core of any keto plan is a low carb/high fat mindset. There are several studies which show that this type of diet can help people lose weight and improve health. Which is one reason why keto continues to grow in popularity.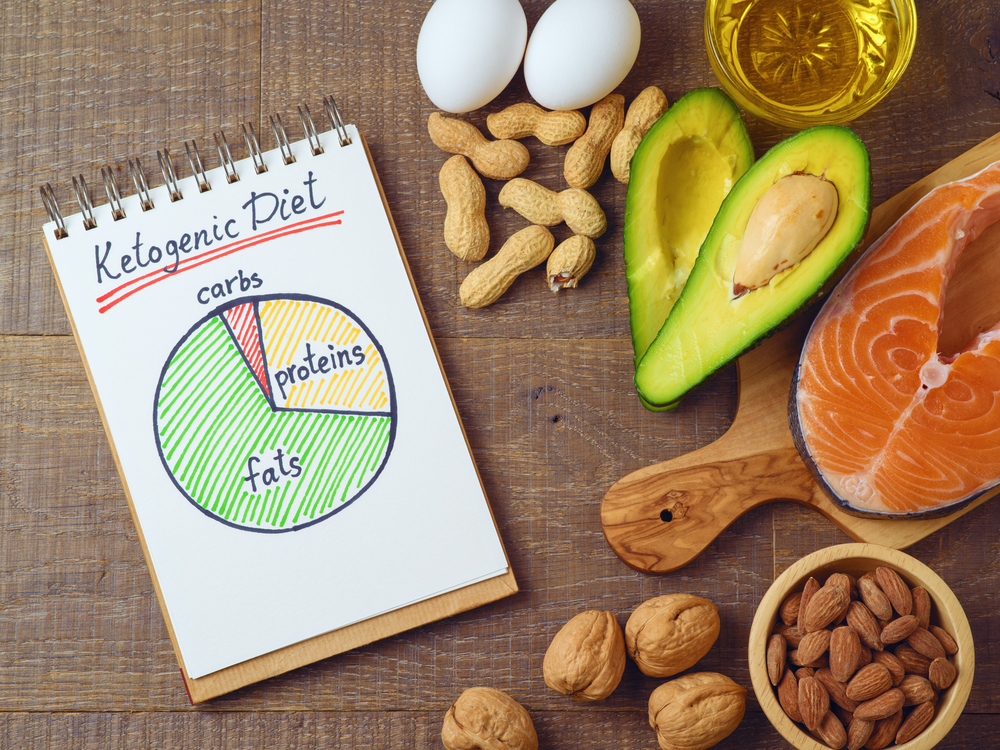 The Growing Keto Industry
Keto product sales are soaring, and brands are taking notice. In fact, the number of global product launches featuring a keto claim increased 239% year-over-year in 2019.
What was once seen as a very specialized niche diet, has become a leading healthy lifestyle trend. In 2018, the word "Keto" was the most 'Googled' food-related topic in the world.
The Kerry Insights graph below plots the search interest of several diet trends over time; Keto, Atkins, Paleo, and Whole 30. The blue line is keto, and you can see it easily trumps all other diets.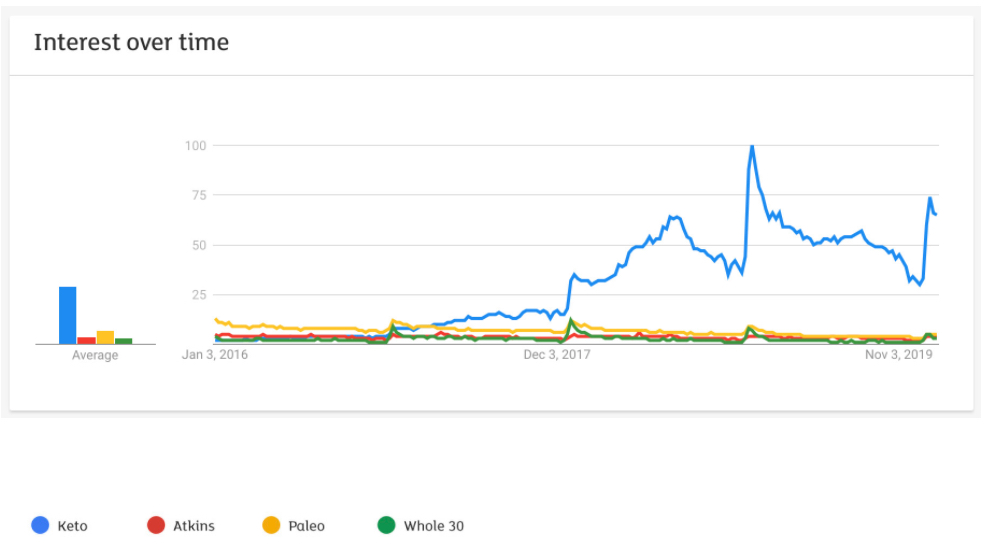 One study that looked at the expected market growth of the Keto Diet and estimated it could grow from US $9.6 billion in 2018 to US $15.6 billion by 2027. This anticipated growth opens opportunities for e-commerce entrepreneurs interested in dropshipping keto products.
Taking Advantage of the Keto Trend
While none of us has a crystal ball that will show us exactly how the keto industry will evolve, several trends point toward potential sales opportunities.
The first is the growth of keto bars and snack products. Americans love to snack! But most of the foods we traditionally think of as 'snack food' are super high in carbohydrates (chips, cookies, pretzels, etc.).
However, as keto diets have grown in popularity, so has consumer demand for lower carb snack alternatives. And brands have rushed in with new products to fill this space.
Just check out some of the average monthly Google search data from keyword planner for keto snack terms:
Keto snacks: 100K-1M
Low carb snacks: 10K-100K
Keto friendly snacks: 10K-100K
Keto bars: 10K-100K
Other food products that are trending in light of keto include grass-fed meat and daily products. Keto eaters need lots of protein and fat, but they want the healthiest versions of both. Hence the rise in popularity of grass-fed products.
They also look to get healthy fats and proteins from convenient sources. Items like keto protein powder or MCT oil that can be added to shakes on the go are great dropshipping keto products to carry in your online store.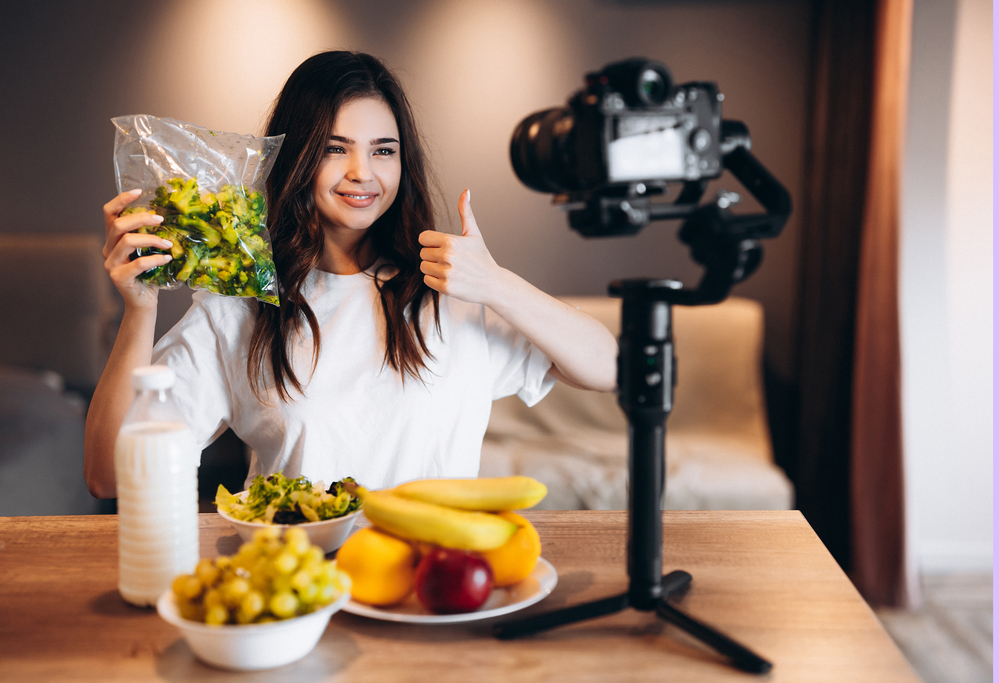 How To Start Dropshipping Keto Products
To start an online keto business you need to have four main pillars in place; a retail business model, an e-commerce website, a wholesale keto product supplier, and a marketing plan.
We'll guide you through each of the four foundational steps listed above. Then we'll share some of our favorite trending keto products you can add to your dropshipping store.
Why Choose Dropshipping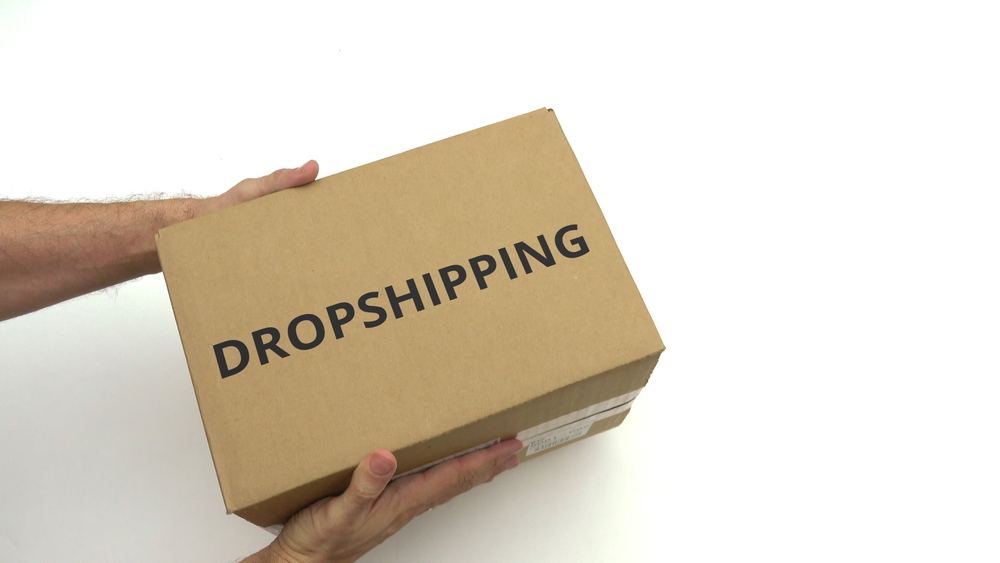 One of the first steps for any e-commerce entrepreneur is to select an order fulfillment method. Why choose dropshipping as your retail model? Because when it comes to selling keto products, we think there's no easier way to go.
Think about it, where else are you going to find a online business model that enables you to start selling with:
Low startup costs
No need to manage inventory or store products
Not having to deal with shipping or handling
If you're dropshipping keto products, you won't have to worry about storing or handling any inventory. Your supplier maintains all the keto items for you, then pulls, packs and ships out orders to your final customers. Pretty simple, right?
Plus some keto food products need to be kept refrigerated or frozen. With dropshipping, your supplier will handle all the logistical concerns, including managing any refrigeration needs.
Basically, you get to focus your time and energy on what you do best, marketing to attract the right niche customers to your website. Your dropshipping supplier will handle the rest.
That's why we think dropshipping is the easiest and quickest way to start selling keto products online.
Build Your Online Store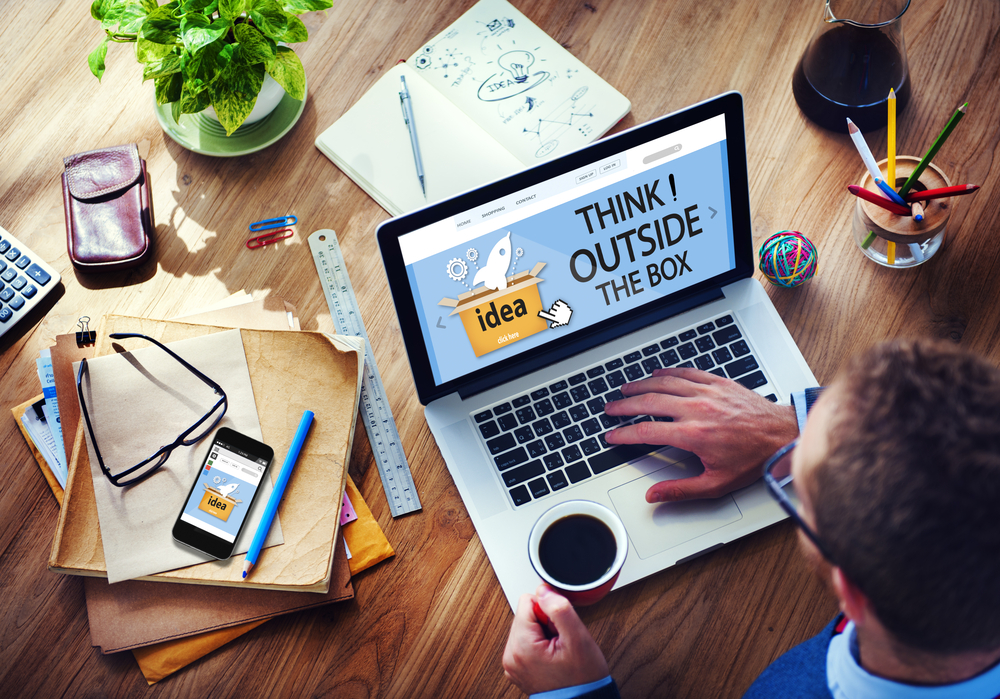 First things first, you'll need to choose an e-commerce platform. While there's plenty of options out there, for new entrepreneurs it often makes sense to go with a well-established platform that offers a user-friendly interface.
By choosing a well-known player in the e-commerce space you'll get access to the tools and support you need to quickly launch an online store. Shopify, WooCommerce, Amazon and eBay are all worth considering.
Once you decide which platform to go with, it's time to do some research and set-up your actual online store. Some tasks to complete before you can start dropshipping keto products include:
Research your online keto competition.
Develop your brand and unique selling proposition (USP).
Know the legal requirements to start an online business.
Sign up for a web hosting service and payment gateway.
Choose which keto products to sell and import them into your store.
Market and promote your online store.
Track data to measure sales performance.
For more detailed information on how to set up and optimize your e-commerce store, check out the following guides. In these articles, we break down each of the steps above and give you tips and tricks for how to get it all done.
Find A Wholesale Keto Product Supplier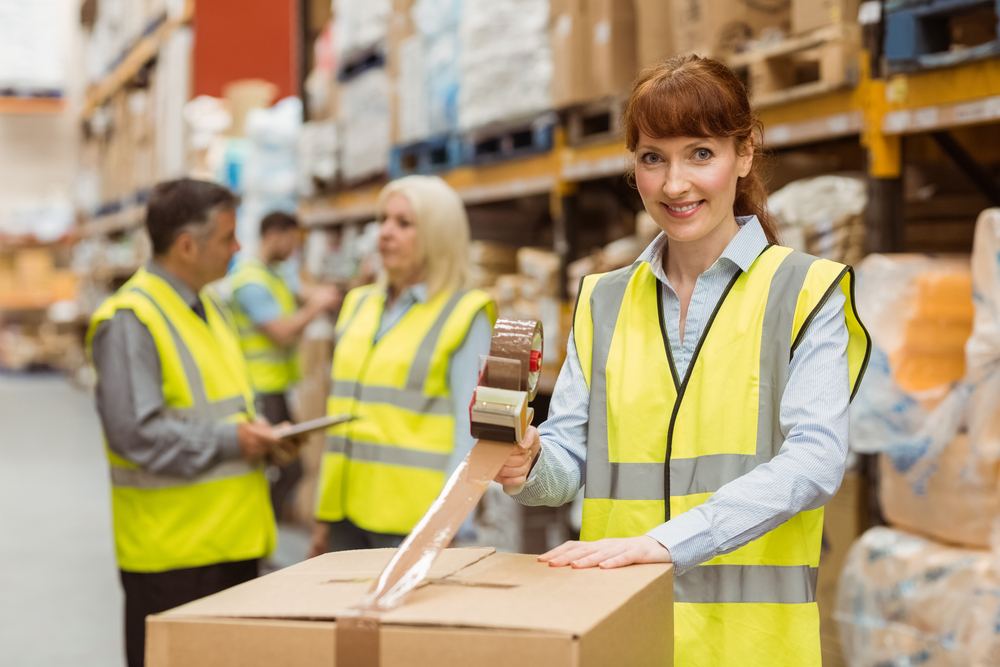 You've chosen your e-commerce platform and laid the groundwork for building your website. But before you can start importing keto products into your online store, you need to find the right dropshipping supplier(s) to partner with.
Your goal is to find a 'best-in-class' wholesale supplier that has clearly invested in keto products and has a finger on the pulse of the entire food industry. If you can find a supplier that specializes in organic and natural items, even better.
There are many methods you can use to find a keto wholesale food distributor, but these two are the most common and a good place to start.
1. Search Your eCommerce Platform
Try doing a Google search related to whichever eCommerce platform you're using. For example, try searching "Shopify dropshipping supplier" or "WooCommerce dropshipping supplier" to find suppliers that will integrate with your online store.
Then check to be sure that any supplier(s) you find offer grocery items, specifically wholesale keto food products.
2. Supplier Directories
You can also consult an online supplier directory. These resources provide updated lists of prescreened suppliers and the type of products they offer. Some of the more popular directories include:
Additional items to consider when choosing a keto food dropshipping supplier include:
Select a domestic US supplier.
Look for competitive membership pricing.
Verify the supplier integrates with your eCommerce platform.
Determine if there are any minimum order requirements.
Make sure they offer customer service.
Review their inventory to be sure they offer the keto products you want to sell.
GreenDropShip is a reputable supplier that meets all of these criteria. With over 20,000 natural and organic products – including thousands of keto and low-carb items, we have an extensive inventory to fit any niche.
Setting up a food and beverage dropshipping store that carries keto products at GreenDropShip is easy. Check out our full online catalog to see the many keto grocery items we offer.
Marketing Strategies For Keto Products
If you want to be successful at dropshipping keto products online, you need to understand all you can about the keto diet and lifestyle. Educate yourself about the process of ketosis and how the various keto plans work.
Then, once you import products into your online store, be sure to write unique product descriptions sharing this knowledge with your customers. You can start with the description provided by your dropshipping supplier, but then update it to make it more engaging and on-brand.
You want to include some emotional language in your product descriptions that would entice your ideal customer to buy. Your other marketing efforts will be focused on driving traffic to your eCommerce store, but then your web copy will need to seal the deal.
One important thing to note when it comes to selling any type of diet product, you do NOT want to make any unsubstantiated health claims. If you do make a health claim, make sure you have a solid reference to back it up.
If not, it's best you stick to general statements. Avoid using the words: cure, treat, diagnose, heal, etc. These are medical terms that may be seen as misleading customers.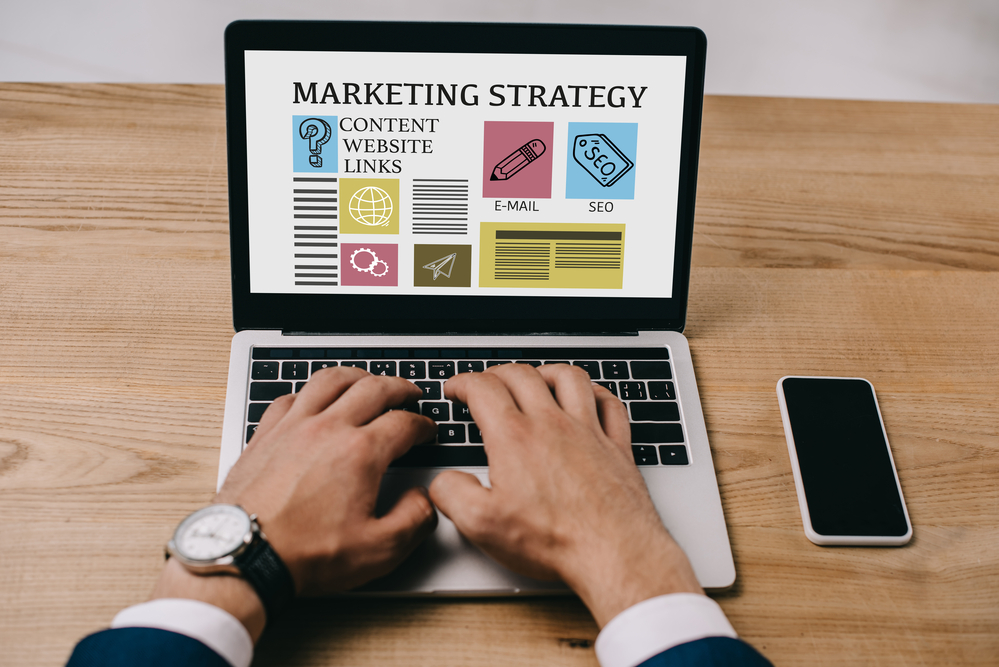 Find Your Keto Niche
Niche markets are segments of larger markets that have unique needs or preferences that might be underserved. You can take any big market, like people interested in keto, and divide it into smaller niche segments by variables like lifestyle, values, shared interests, location, etc.
So instead of casting too wide a net, and focusing your marketing efforts on any old person who might want to eat low-carb, it makes more sense to drill down to specific groups of keto customers to whom you can offer a unique experience.
For example, maybe you want to target women aged 25-45 who want to lose weight. Or your target audience are people who want to eat keto, but don't have time to cook.
Catering to a niche can give you a competitive edge, and help your brand stand out above the crowd.
Finding the right niche market can be tricky. Start by looking at your own skills, hobbies, and interests – then ask yourself questions about the needs of your potential customers.
Who is my ideal customer?
What are their specific needs and pain points?
Can I solve a problem for them?
Am I able to offer them a unique experience in some way?
Then do some research. Check out the size of your target niche market, look at the competition, and see what people are searching for online. Tools like Ahrefs and Semrush can help you understand the data behind Google searches. If the search volume for your target niche is high enough, you might be onto something!
Once you know your niche, you can laser target your web copy and marketing messages to meet the unique needs of that specific group.
SEO and Content Marketing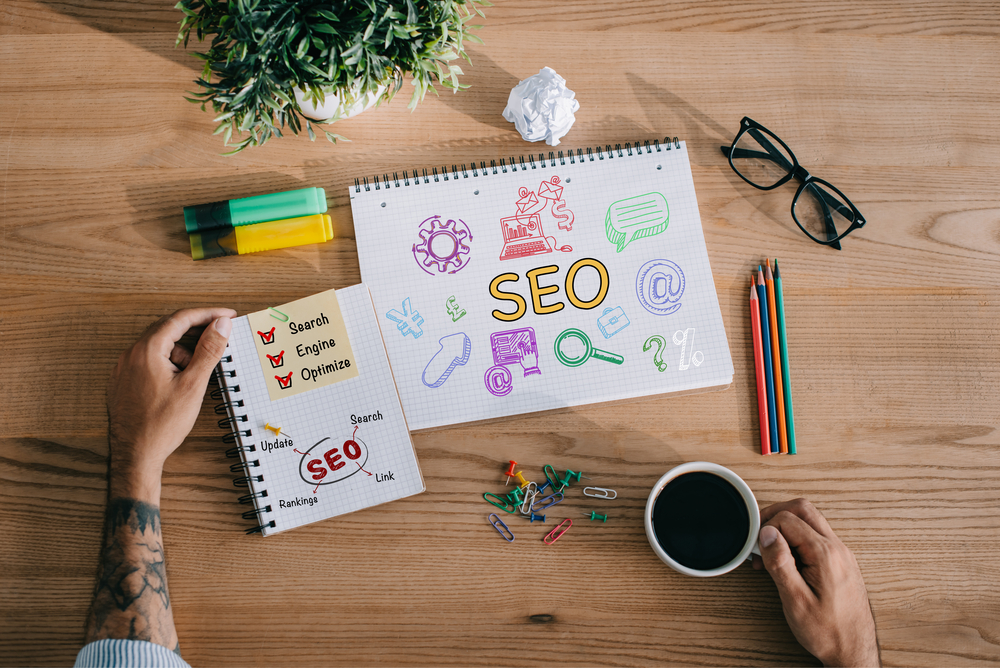 Search engine optimization (SEO), will help your website rank in search engine results pages for your targeted keywords. Implementing an SEO strategy is critical for any small business trying to build online traffic.
You need to put yourself in the mind of your customer – how would they search for your products? What would they want to know? Then tailor your content to match their search intent.
In order to ensure you rank for key terms in your niche market, add the keywords you want to rank for in:
Meta titles and meta descriptions
Page URLs
Product descriptions
Web copy
Dropshippers especially need to prioritize SEO and organic growth for their brand. While it's possible to incorporate PPC (pay-per-click), most entrepreneurs don't have that kind of budget when they're first starting out.
And quite frankly, Google's sponsored links cost a bundle. You'll likely get more bang for your advertising buck running targeted social media campaigns.
This is why optimizing all content on your site for SEO is so important! It means more people can find your keto products, and you can work on converting them.
Use a keyword tool, like MOZ, Clearscope or Ahrefs, when creating copy for your website. Consider all on-page content – including product titles and descriptions, image alt-tags, blogs, etc.
One way to improve SEO and content marketing for your eCommerce store is to add a blog to your website. Think about it, blogging is a great way for you to engage with your customers and build trust for your brand.
You can position yourself as a keto subject matter expert, which can help you stand out from the competition. Blog posts allow you to write longer content, which further improves your on-page SEO.
Plus blog posts can support your social media marketing efforts. Each post you create has a unique URL that can be shared on social media.
You can also add buttons to your blog posts allowing readers to quickly share your posts across platforms. If you write a particularly engaging or inspiring post, this easy shareability means your post has the potential to go viral.
Social Media Marketing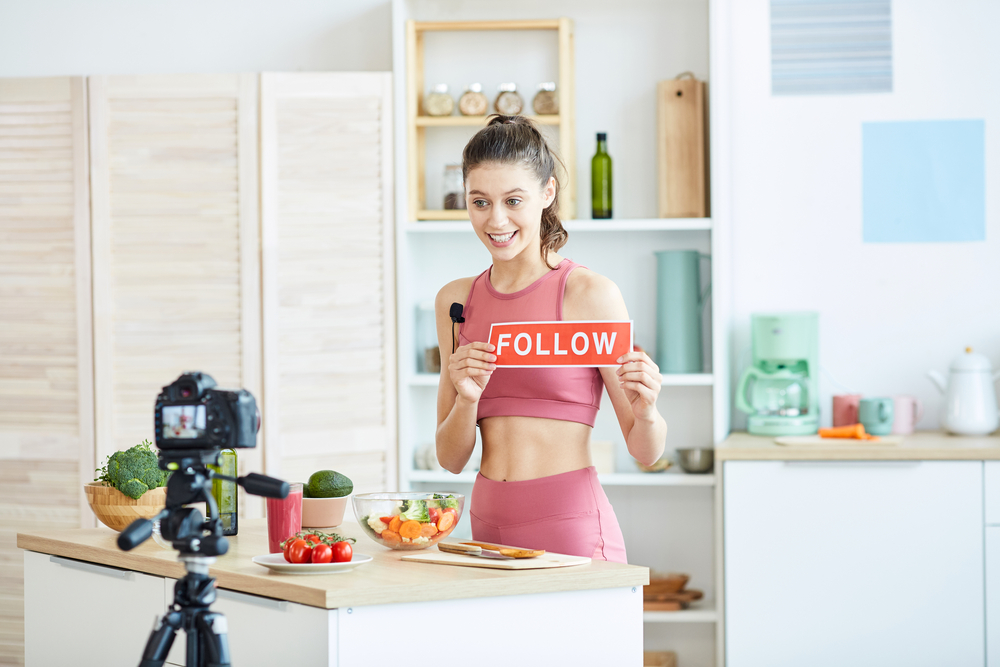 To ensure you get traffic from the get-go, you need to build brand awareness and excitement for your product. In today's world, the fastest way to do this is through social media.
When you're just starting out, you may not have the time and resources to build campaigns on every social platform. And that's totally OK. Focus your marketing efforts where your specific target audience is the most active.
Look at your ideal customer and do a little research to find out where those people hang out the most. Then take the time to create high-quality content for that particular platform. For food related brands, Facebook and Instagram are often the most popular platforms.
If you need inspiration, look to competing brands, or bloggers/influencers posting about products in your niche. Researching other high performing content can give you some ideas about how to position your brand in the social space.
You can start building your page and followers organically. Test different topics, images, hashtags, and copy to see what gets the most engagement. Then keep doing more of what works!
You can later use this information to create the perfect target audience for a paid ad campaign. You can definitely connect with customers organically through social media. But if you really want your keto products dropshipping business to take off – a laser focused ad campaign will get you seen faster by more potential customers.
Check out these guides to help you plan and launch your first paid social campaign:
Popular Wholesale Keto Products For Dropshipping
The keto diet can be difficult to maintain. Which is why consumers look for packaged food products to make adhering to the plan more convenient. It's important to note, however, that not all keto products are created equal!
To find the best quality keto-friendly foods, it's essential to check the nutrient label to verify the product has a low total or net carb count. Also be on the lookout for products made with quality ingredients that are free of artificial sweeteners.
Offering consumers premium keto options (and explaining what makes them special) is one great way to help your online store standout from the crowd.
Here's a list of popular dropshipping keto products, all of which are available from GreenDropship. Be sure to browse our full online brand directory, where you'll find a great selection of high-quality, wholesale keto foods we think your customers will love.
1. Keto Sauces and Condiments
Sauces and condiments are notorious for hiding hidden carbs in the form of added sugar. They can also be super high in sodium, which is another health pitfall you want to avoid.
These top-tier keto sauces and condiments all meet our low-carb criteria, but still pack a powerful flavor punch.
Rao's Homemade: Marinara Sauce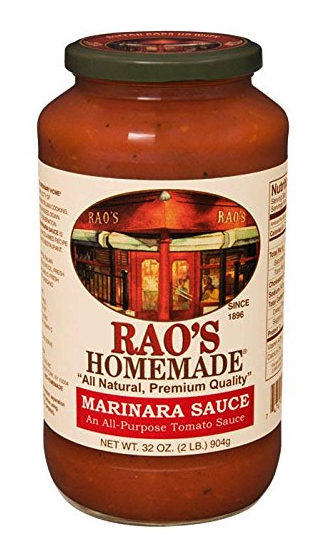 Store-bought spaghetti sauces are often full of sugar and additives, but Rao's is a keto-friendly alternative made with just tomatoes, olive oil, and seasonings. And it tastes amazing to boot!
A 1/2 cup (125 gram) serving contains just 5 grams of net carbs. Rao's is also a Certified Amazon's Choice product – with over 200 reviews and an average rating of 4.5 stars.
Primal Kitchen: Unsweetened Organic Ketchup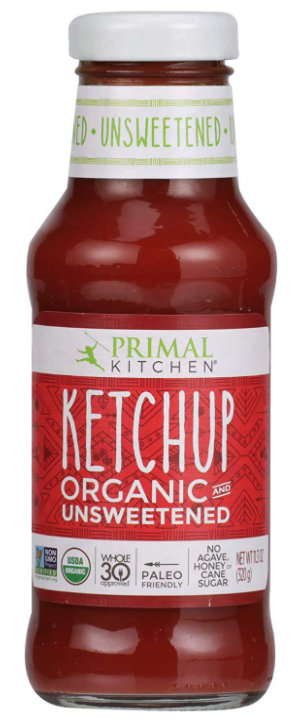 Ketchup is another condiment that's usually loaded with sugar. However, Primal Kitchen's ketchup is unsweetened (no dates, syrup, or honey even) and contains just 2 grams net carbs per tablespoon.
This ketchup only contains the basics; tomatoes, balsamic vinegar, and spices. It's also USDA Certified organic, Whole30 Approved, Keto and Paleo-Friendly and has over 3,000 Amazon reviews with an average rating of 4.4 stars.
Drew's: Shiitake Ginger Organic Dressing

Drew's all natural shiitake ginger dressing and quick marinade is a rich, earthy fusion of shiitake mushrooms and soy sauce highlighted with bright hints of ginger and garlic, with toasted sesame and cilantro. It's also organic, Non-GMO Project Verified, vegan, keto compliant, gluten and dairy free.
What we love about this versatile dressing is it can also be used as a noodle sauce or as a marinade for your favorite pork or beef roast recipe. The fact that it's multi-purpose makes it a great keto product dropshipping.
2. Keto Carb Replacements
One thing people on keto always worry about is how am I going to live without pasta, tortillas, bread, or wraps? And in the past, that might have been a problem… but no longer!
There are all kinds of clever dropshipping keto products on the market today that make excellent carb replacements. These are a few of our favorites.
Califlour: Cauliflower Pizza Crust Original Italian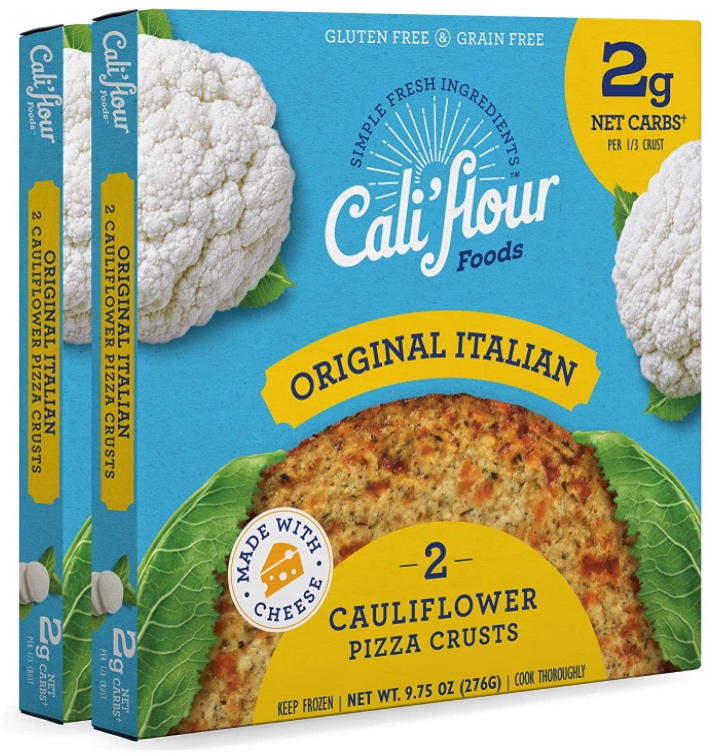 Who says eating keto means you can't have pizza? This cauliflower pizza crust, made from locally sourced cauliflower, mozzarella, egg whites, basil, garlic and Italian spices says otherwise.
The keto-friendly crust is both low carb and low calorie, with just 1g net carbs, 90 calories and 8g of protein per serving. Top it with a low carb sauce and your favorite keto toppings for the perfect (healthy) pizza night!
Palmini: Hearts of Palm Lasagna Sheets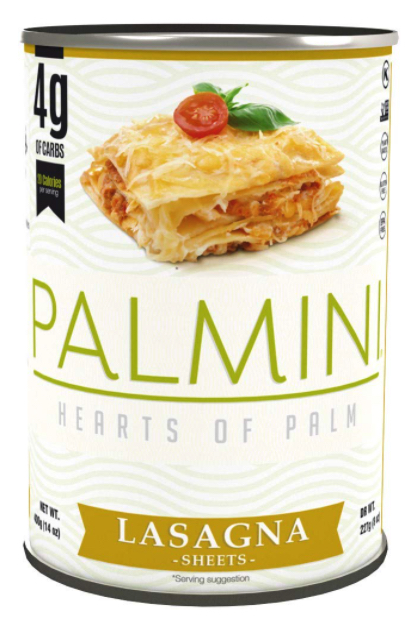 Lasagna on keto? You sure can! These noodles from Palmini, which were featured on the show Shark Tank, are made from hearts of palm and are an amazing pasta alternative.
A 2.6-ounce (75-gram) serving provides just 2 grams of net carbs. With over 4,275 Amazon reviews with an average rating of 4.3 stars, this is definitely a keto product worth adding to your dropshipping store.
Miracle Noodle: Angel Hair Shirataki Angel Hair Pasta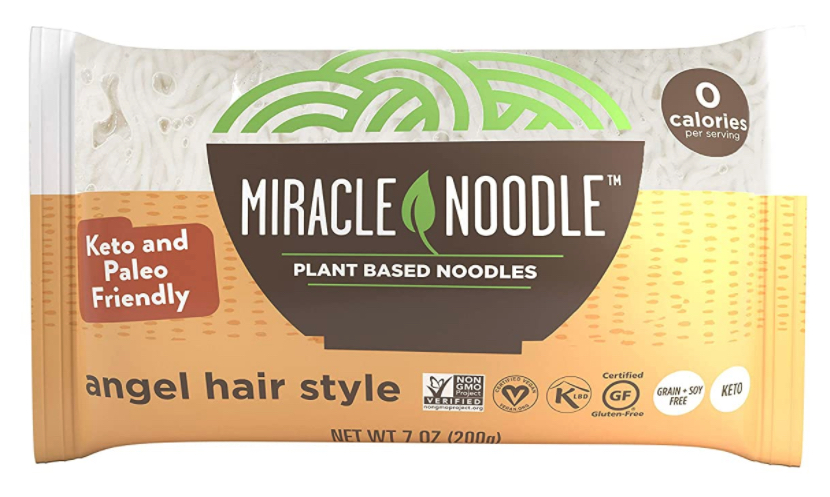 For anyone on keto craving a bowl of pasta, this product will be a revelation. Shirataki noodles, which are thin translucent Asian noodles made from plant-based fiber, are called a "miracle" for good reason.
Miracle brand noodles are approved for these special diets: Keto, Paleo, Certified Gluten-Free, Grain-Free, Soy-Free, Certified Vegan, Certified Kosher, and Blood Sugar-Friendly. And get this….each serving of Miracle Noodle contains zero calories and less than 1 gram of carbs.
These are great for noodle stir-fries, Italian pasta dishes, or good ol' fashioned super low carb chicken noodle soup.
Nuco: Organic Moringa Coconut Wraps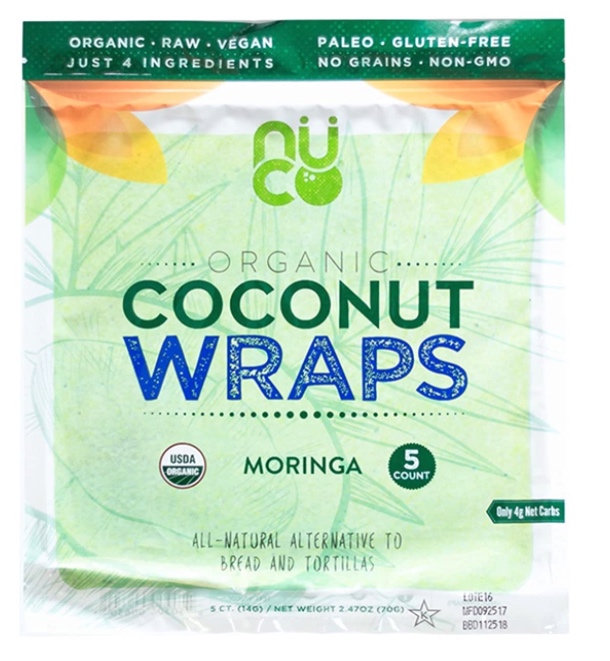 This keto friendly, all-natural, raw, USDA Certified Organic, non-GMO NUCO coconut wrap contains only 70 calories and 4 grams net carbs. Low carbs, no sugar, and no guilt!
These vegan wraps are perfect for sandwiches, tacos, desserts, and more. Encourage customers to get creative! Versatility is what makes this one of our favorite dropshipping keto products.
3. Keto Snacks
So what happens if you get between-meal munchies while on keto? You don't want to blow your entire day and throw yourself out of ketosis. Then again, you don't want to be hungry and miserable either.
That's where keto snacks come in! These super convenient grab-and-go items make it easy for people to satisfy their craving, without going off their low-carb plan. It's what makes snacks excellent keto products for dropshipping.
Gimme: Organic Roasted Seaweed Full Sheets Sea Salt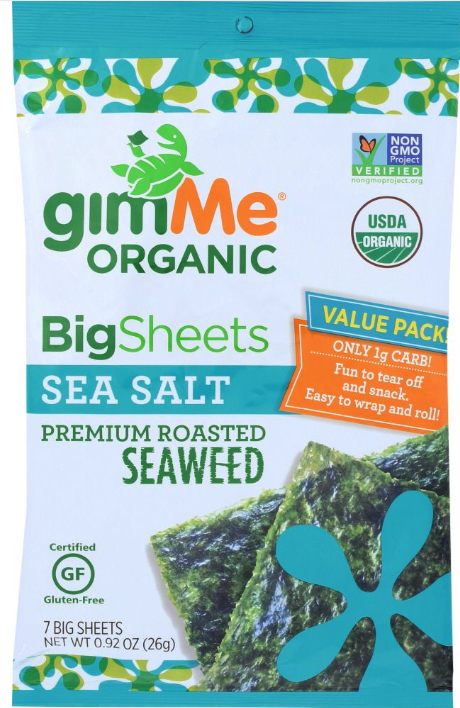 These salty and crispy roasted seaweed snacks from gimMe are satisfying and flavorful, and they provide only 25 calories and 0 grams of net carbs per package (5 grams).
They also come in a variety of flavors like sea salt and avocado oil, extra virgin olive oil, and teriyaki — and each flavor is made with organic, vegan ingredients. Seaweed is one of the most nutrient dense foods in the world and is naturally loaded with protein, fiber, vitamins and minerals.
Field Trip: Stick Pepperoni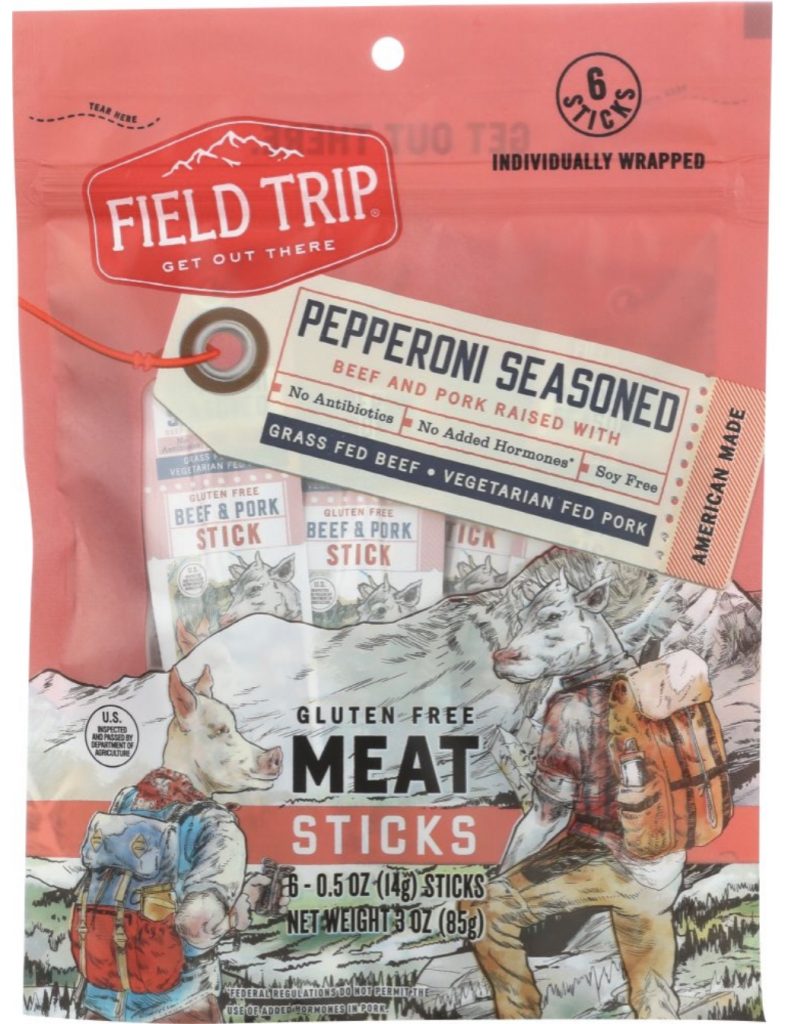 Looking for a high protein snack? These pepperoni sticks are from Field Trip made from vegetarian fed pork and grass fed beef.
They're also gluten-free, soy-free and dairy-free. It's basically the perfect low-carb keto snack, with no artificial flavors or preservatives. Just throw it in your bag, backpack or car and you're ready to go.
4. Keto Bars
For folks following the keto diet, protein bars can be a convenient, grab-and-go option when you need a quick meal or filling snack. However, finding a bar that's truly keto-friendly can be difficult, as many protein bars are too high in carbs or too low in fat.
For those that carefully check ingredient lists, you can find some bars that are keto-friendly, nutritious and tasty. Here's a couple of our favorite, healthy and keto-friendly protein bars.
Love Good Fats: Peanut Butter Chocolatey Bar

For keto folks craving something sweet, this is like a to-die-tasty homemade creamy peanut butter cup. The big difference? These high fat, low carb bars have only 1g of sugar each. Which means you can have "dessert", without going off plan.
With over 250 Amazon reviews and an average rating of 4.4 stars, this is definitely a keto product worth adding to your dropshipping store. Try it frozen for a completely different texture!
Kiss My Keto: Chocolate Cookie Dough Keto Bar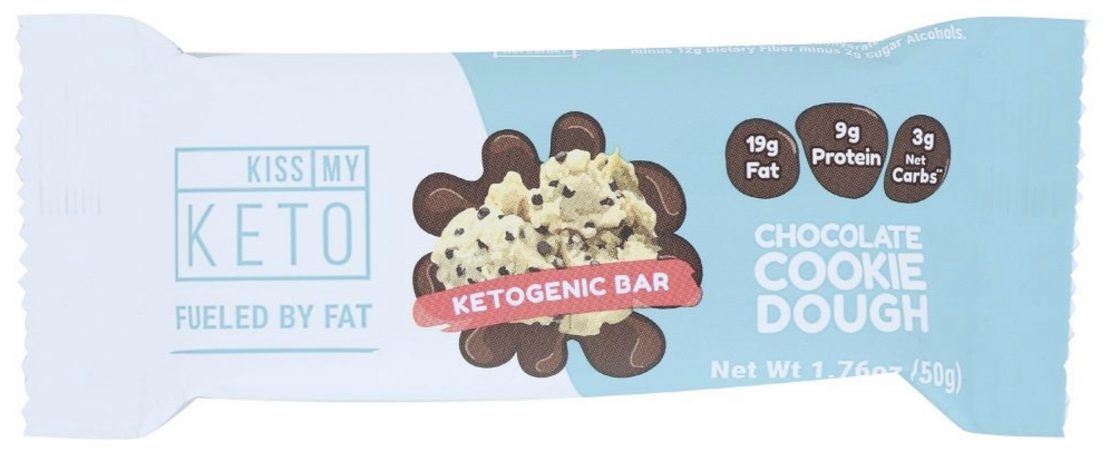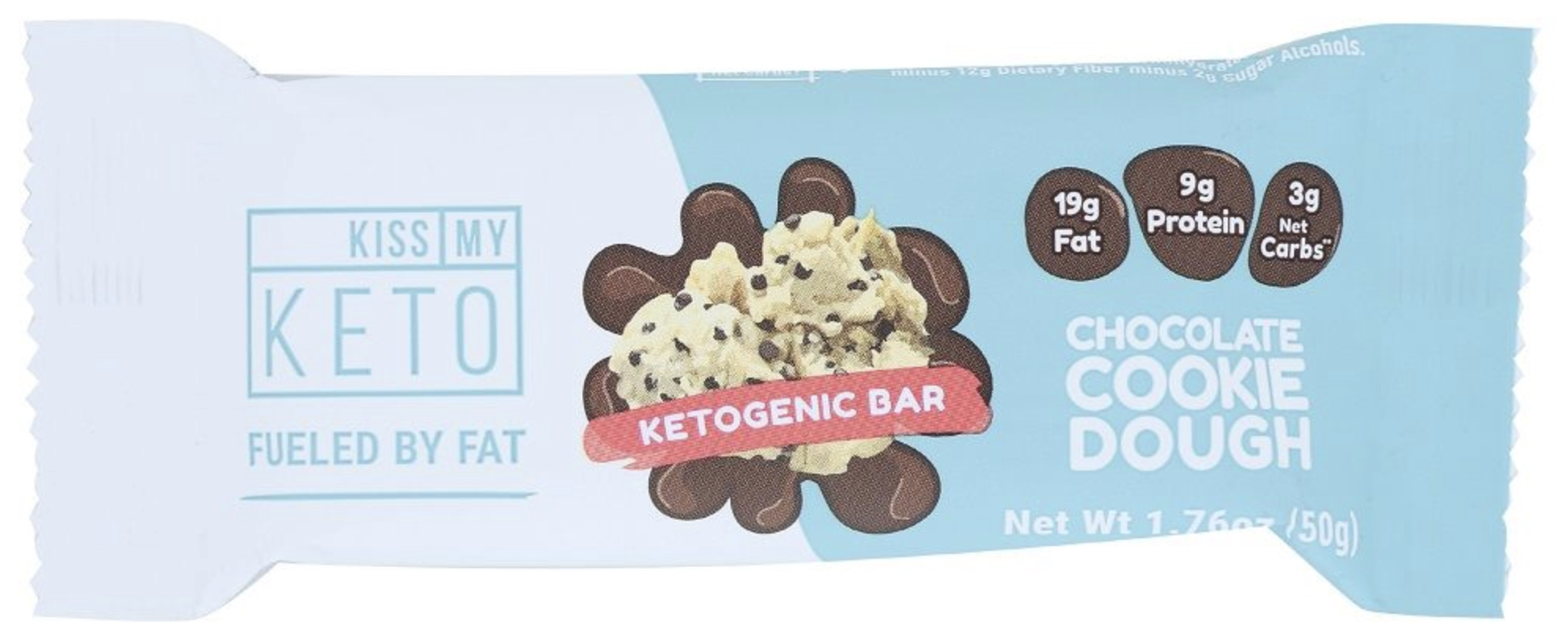 Kiss Me Keto makes a whole line of chocolate bars that curb hunger and boost energy. With 19g fat, 9g protein, and only 3g net carbs, these bars are great on-the-go 24/7 gluten-free snacks.
5. Keto Shakes and Oils
The Keto diet is all about fats and proteins, and there's no easier way to get more of those in your diet than adding quality protein powder or oils. Here's some high quality options to consider for your online store.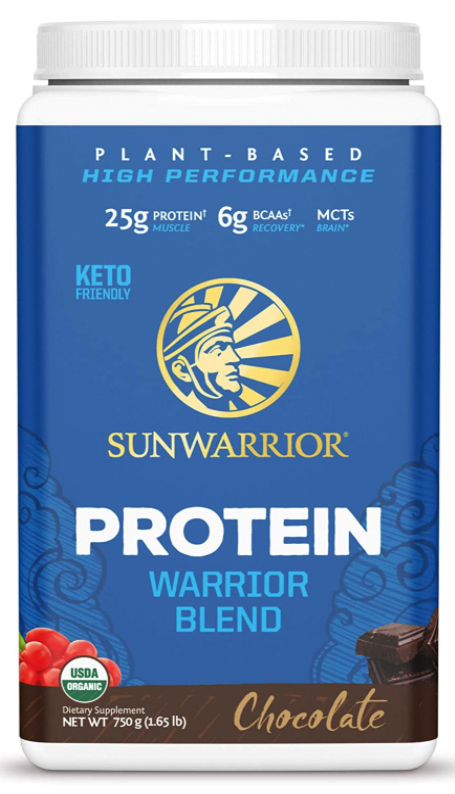 Sunwarrior: Warrior Blend Protein Powder Chocolate
Warrior Blend is a keto-friendly, plant-based protein powder that provides a full amino acid profile with all organic fermented pea protein, goji berry protein, and hemp seed protein and MCTs from coconut. With over 1,700 Amazon reviews and an average rating of 4.6 stars, it's another keto product worth adding to your dropshipping store.
Whether your customers are looking to lose weight, gain muscle, or boost energy, the Warrior Blend can help them move closer to their goal. Mix in your favorite shaker bottle for the perfect pre or post workout drink.
Nutiva: Organic Mct Oil

Nutiva Organic MCT Oil is a USDA Certified organic oil concentrated with the medium-chain triglycerides, the types of saturated fatty acids typically found in coconuts. Unlike non-organic MCT Oil brands, there are no chemicals or filler oils used during processing, resulting in a clean, light coconut-flavored MCT Oil without a harsh aftertaste.
MCT oil offers a host of health benefits, and MCTs can be converted into ketones, which are produced from the breakdown of fat when carbohydrate intake is low. If you're following a keto diet, taking MCT oil can possibly help you stay in the fat-burning state known as ketosis
With over 465 Amazon reviews and an average rating of 4.7 stars, this MCT oil from Nutiva is another keto product worth adding to your e-commerce inventory.
Start Selling Keto Products From Home
Ready to launch your online keto store? GreenDropShip is the smart choice if you're looking for a variety of keto products for dropshipping. We carry literally hundreds of low-carb and keto-friendly products – snacks, bars, condiments, supplements, protein powders, grass-fed dairy, MCT oil and more.
Be sure to check out our full online catalog to learn more. We've got a selection of top quality items that we know your target audience will love!
In fact, we carry over 20,000 natural and organic items in a variety of niches, including food and beverage, health, wellness, beauty, cleaning, etc. Let us handle storage, shipping and handling, while you focus on driving traffic to your eCommerce store.
Join GreenDropShip today and start making sales!