Popular Wholesale Vitamins To Sell Online
As an online entrepreneur, we know you're always on the lookout for ecommerce sales opportunities. So listen up, because here's a tip you don't want to miss! Wholesale vitamins have been increasing in popularity, and are a great product to consider adding to your ecommerce store.
The online vitamin and supplement sales industry has grown strongly over the past five years. This is mostly due to increased demand from a growing health-conscious consumer base and an aging population.
Overall, industry revenue has grown at an annualized rate of 18.0% to $15.9 billion over five years up until 2019. That's a pretty solid indicator there's money to be made in selling wholesale vitamins, if you can attract the right niche customers to your online store.
The other cool thing about vitamins is that they're small and relatively light weight, making them easy to store, pack, and ship. Plus most people take vitamins on the daily. So if you deliver a good user experience, customers will come back to buy more.
Let's dive in and see what it takes to start selling wholesale vitamins online. We'll also share some popular wholesale vitamin brands you may want to consider adding to your ecommerce store.
How To Sell Wholesale Vitamins Online
Once you've decided that you want to offer wholesale vitamins in your online store – your next question will probably be, "Okay, so how do I start selling them?"
RELATED: How To Start An Online Store: 8 Easy Steps
There's more than one way to sell wholesale vitamins online. As an entrepreneur, you need to determine which method will work best for your unique business needs.
Let's go over the three (3) most common retail models for vitamin and supplement resellers; bulk buying, Fulfillment by Amazon, and dropshipping.
1. Buying Wholesale Vitamins In Bulk For Resale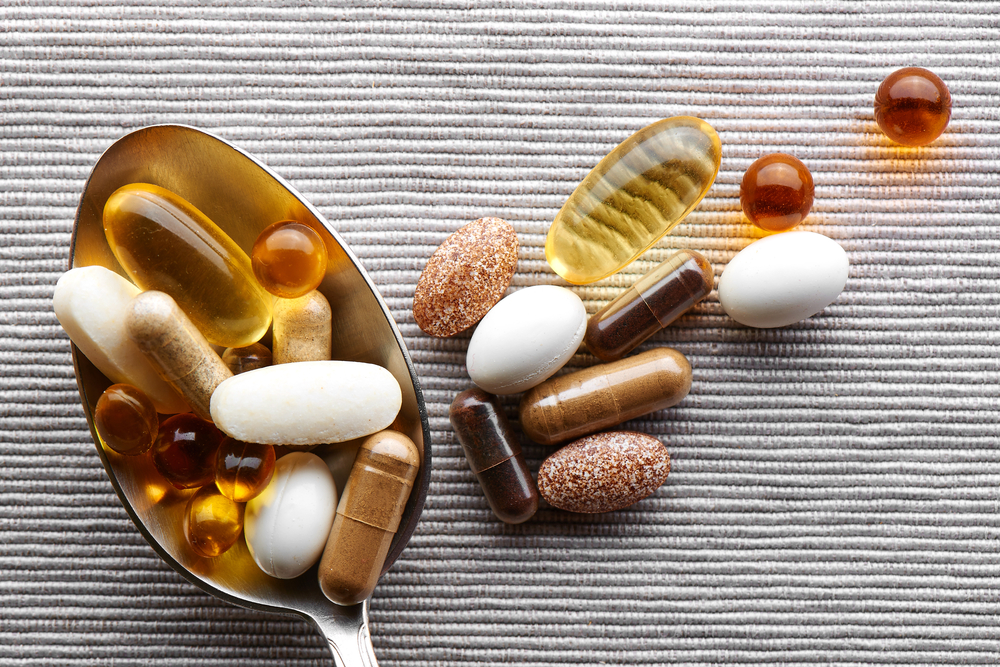 With this model, you pay wholesale prices for a large volume of vitamins. And since you're buying in bigger quantities, you might be able to negotiate a better wholesale price from your supplier.
However, you're then responsible for storing, packing, and shipping the orders out to your final customers. Which means you'll need to have access to warehouse or storage space, as well as the resources required for shipping and handling.
And some vitamins require refrigeration or cooler temps. So when you think about where and how to store product inventory, you'll need to factor temperature considerations into your decision.
Another thing to be aware of when buying wholesale vitamins in bulk are expiration dates. You want to be sure that you manage your inventory so that products don't sit around on the shelf too long and go stale. Sending customers fresh, in-date quality health products is how you earn repeat business.
2. Fulfillment By Amazon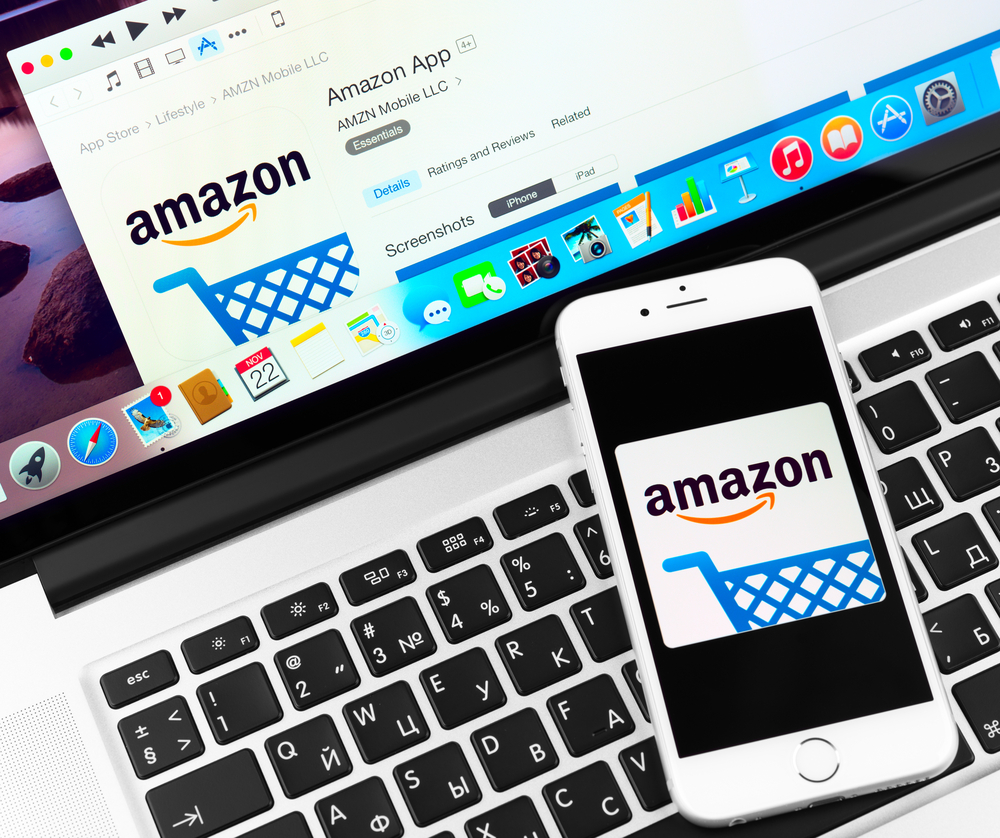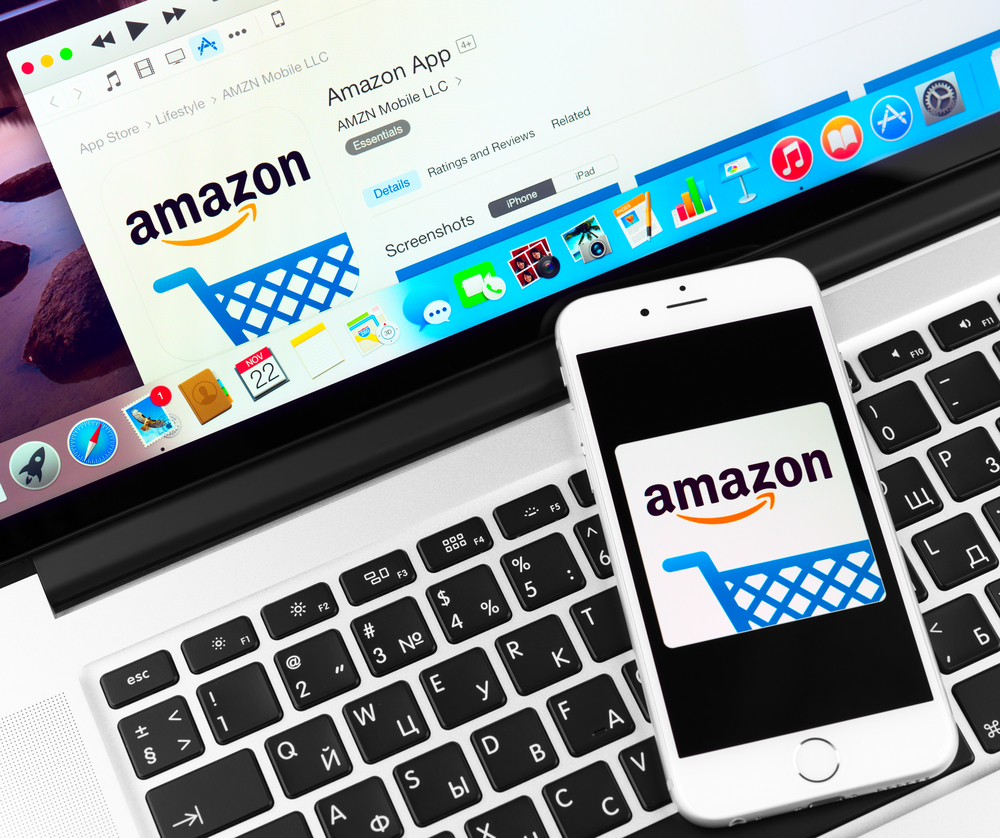 Another option used by some online business owners is Fulfillment by Amazon (FBA).
With FBA, you pay Amazon to store and ship your inventory from one of their fulfillment centers. If a customer buys a product from your online store, Amazon will pull, pack, and ship the item on your behalf.
Many online sellers who use FBA actually own the inventory that they sell via Amazon. Or you can buy products in bulk from wholesale vitamin suppliers, such as GreenDropShip, who will then prep the products and send them to Amazon's fulfillment centers.
The benefit of FBA is you're able to tap into Amazon's brand recognition, quality service and huge customer base. One potential drawback, however, is that keeping track of inventory can be tricky. And you have to pay based on how much inventory Amazon stores for you, as well as for how long they store it.
This means in order to be successful with FBA, you need a good understanding of sales volumes and forecasts so you're able to keep just the right amount of wholesale vitamin inventory to maintain a profit.
3. Dropshipping Wholesale Vitamins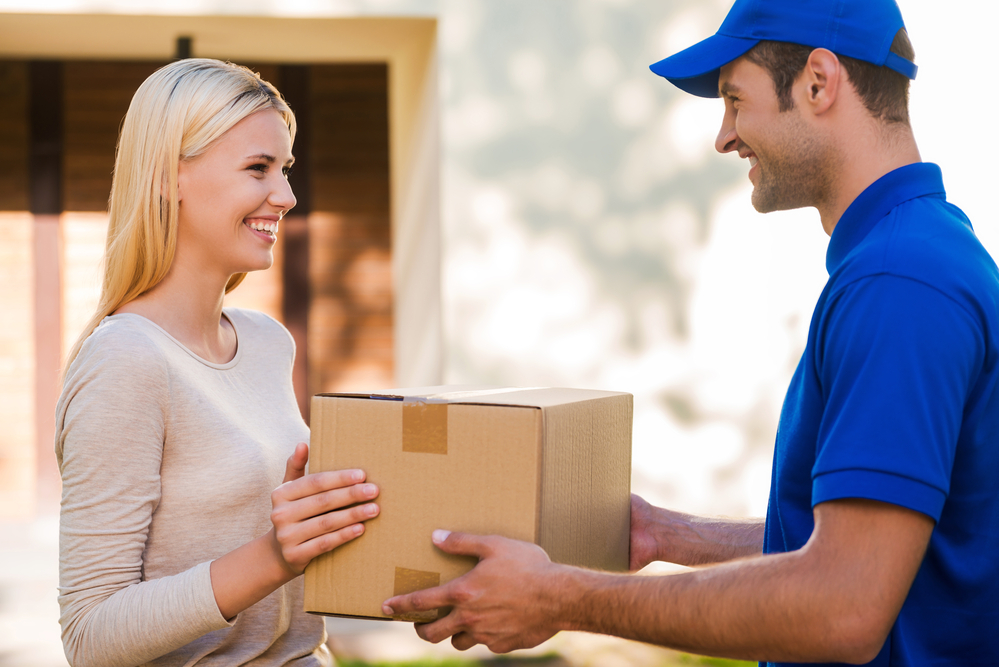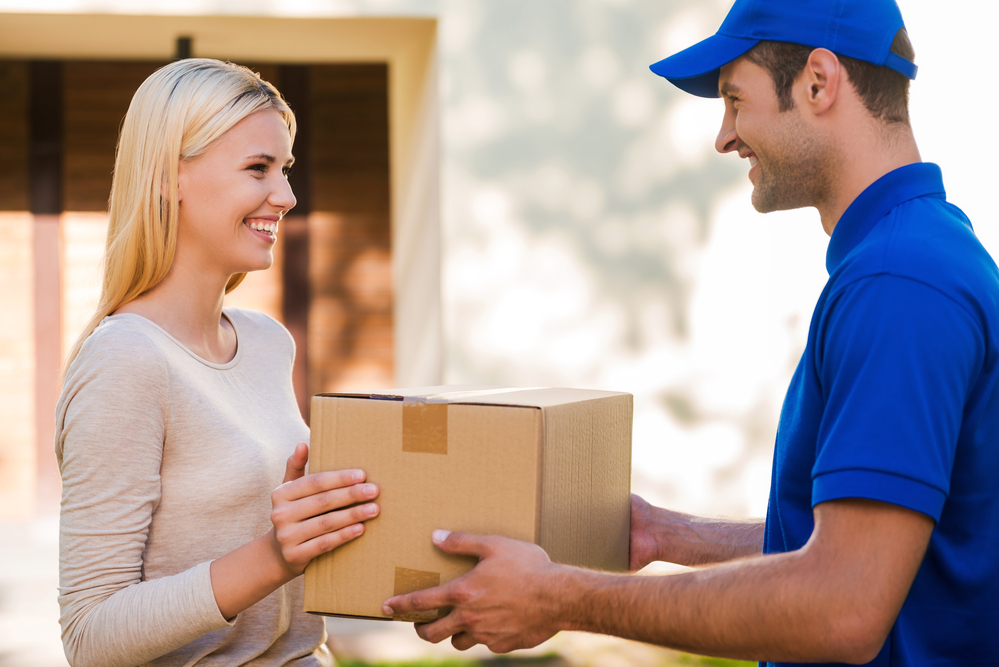 And finally, there's dropshipping. We think there's no easier way for new entrepreneurs to get up and running quickly and start selling wholesale vitamins, right from the comfort of their own home.
Think about it, where else are you going to find a online business model that enables you to start selling with:
Low startup costs
No inventory or warehousing
Not having to deal with shipping and handling
With dropshipping, online sellers like yourself never have to deal with any of the inventory. Your supplier maintains the inventory for you, then ships out orders to your final customer. How simple is that?
If you want to learn more, be sure to check out our complete guide on How to Dropship Vitamins.
But whether you choose to buy wholesale vitamins in bulk or go with the dropshipping method, you'll still need to partner with a reputable vitamin supplier. GreenDropShip offers hundreds of quality name brand vitamins and supplements, at real wholesale prices. Both in bulk and for dropshipping.
Plus with GreenDropShip, you can easily integrate with popular ecommerce platforms such as Shopify, WooCommerce, or Amazon/eBay to quickly and easily create an online store. We also offer Amazon FBA prep services, at no extra cost to our members.
To learn more, simply contact our support team and they can help get you started.
Marketing Tips To Increase Vitamin Sales
So you've decided to offer wholesale vitamins in your online store and you've chosen the retail fulfillment model that works best for you. What's left? Designing a marketing strategy and picking the vitamin brands you want to carry!
Start by putting yourself in the mind of your customer – how would they search for vitamins online? What would they want to know? What search terms would they enter in Google? Then tailor your copy to match their search intent and the keywords associated with it.
You also want to clue your customers in to the features and benefits of the products you offer. Let them know what a product is (feature) AND what it will do for them (benefit).
You also want to put together a solid marketing plan that includes optimizing your product descriptions, brand storytelling, and developing both a social media and email marketing strategy.
Optimize Your Vitamin Product Descriptions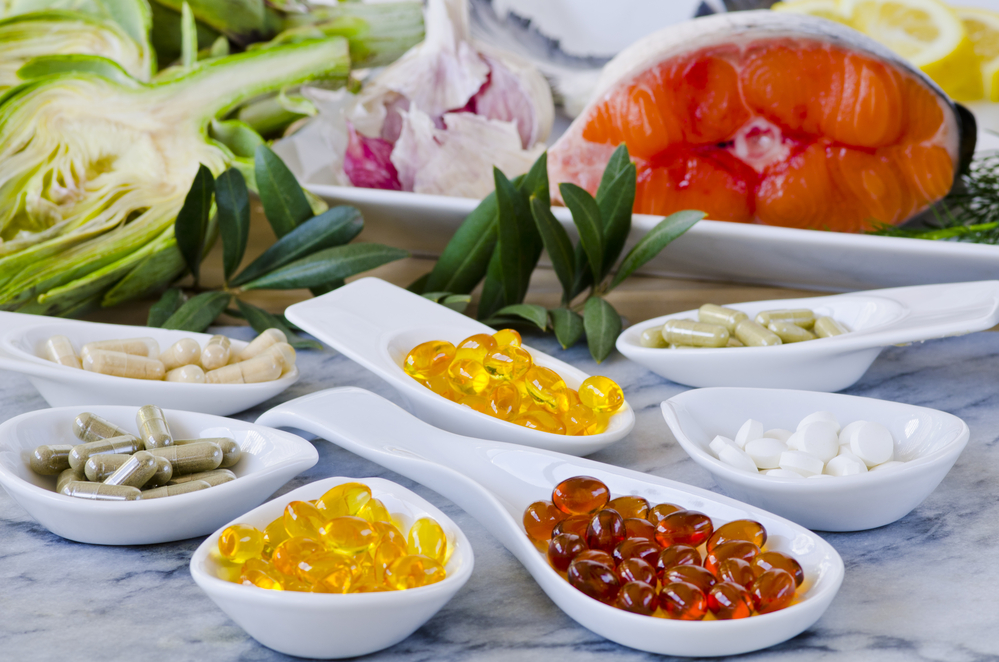 Here's a marketing tip you don't want to ignore. High-quality optimized product descriptions are crucial for your ecommerce store!
A common mistake rookie entrepreneurs make is sticking with whatever product description is included in the data feed from your wholesale vitamin supplier. While this information is an excellent starting point, you want your store and brand to stand out from the competition.
All sellers have access to the same manufacturer's description. Which is why you want to update your product description copy to add some flare and make it more appealing to your target customer.
A solid description will be detailed and educate consumers on both the features and the benefits of your products. You also want your messaging to directly address the wants and needs of your ideal customer. What do they care about? What would make their life easier/better?
High converting product descriptions also need to include a clear call-to-action (CTA). You want customers to buy vitamins from you today, right? Then you need to tell them that!
"Buy now", "join now", "sign-up today" this kind of immediate CTA is a critical component of an effective product description and can increase conversions and sales. Bring a sense of urgency to your product copy so customers don't leave your website without making a purchase.
It's also important to do some keyword research and include popular search terms in your product descriptions to improve your organic search rankings. Search engine optimization (SEO) tools like Keyword Planner, MOZ, Ahrefs, or SemRush can help you find the best keywords for your business.
Lastly, when it comes to wholesale vitamins, it is imperative that you understand the FDA's dietary supplement disclaimer language requirements. These disclaimers should be included on your website wherever applicable.
Use Brand Storytelling

Another very effective marketing tool is brand storytelling. Don't believe us? Studies have shown that humans are 22 times more likely to remember a fact when it is wrapped in a story.
How can you tap into the awesome power of storytelling marketing? Storytelling means using a narrative to communicate a message. The goal is to make your reader FEEL something, to inspire them emotionally to buy your product.
Storytelling can help your customers understand why they should care about the vitamins you're selling. It works to build trust, and to make your brand relatable.
Think about the story behind the wholesale vitamins you offer. What makes them interesting or special?
Is it a special proprietary blend targeting a specific age or lifestyle? Is it 100% organic, or made to be more bioavailable than other vitamin brands? Does a particular vitamin have certain health benefits backed by research? Do you have stellar product reviews or testimonials from other customers you can share?
All of this information can be woven together to form a great brand story. A story you can share across marketing channels to grab customers' attention and help drive traffic to your online store.
RELATED: Your Complete Marketing Guide For Dropshipping
Social Media and Email Marketing Tips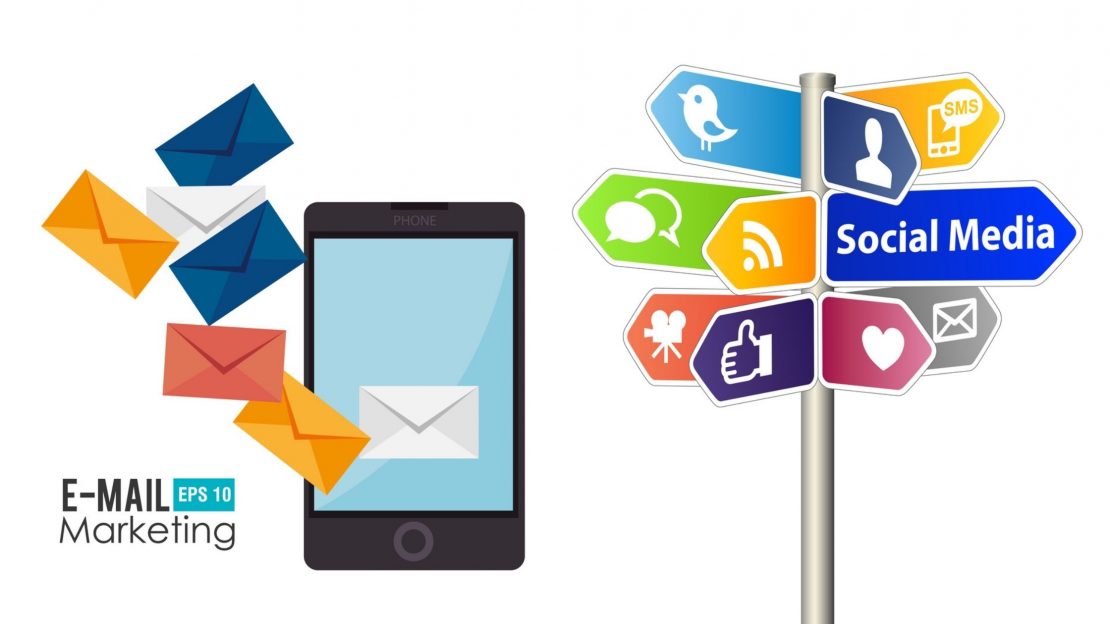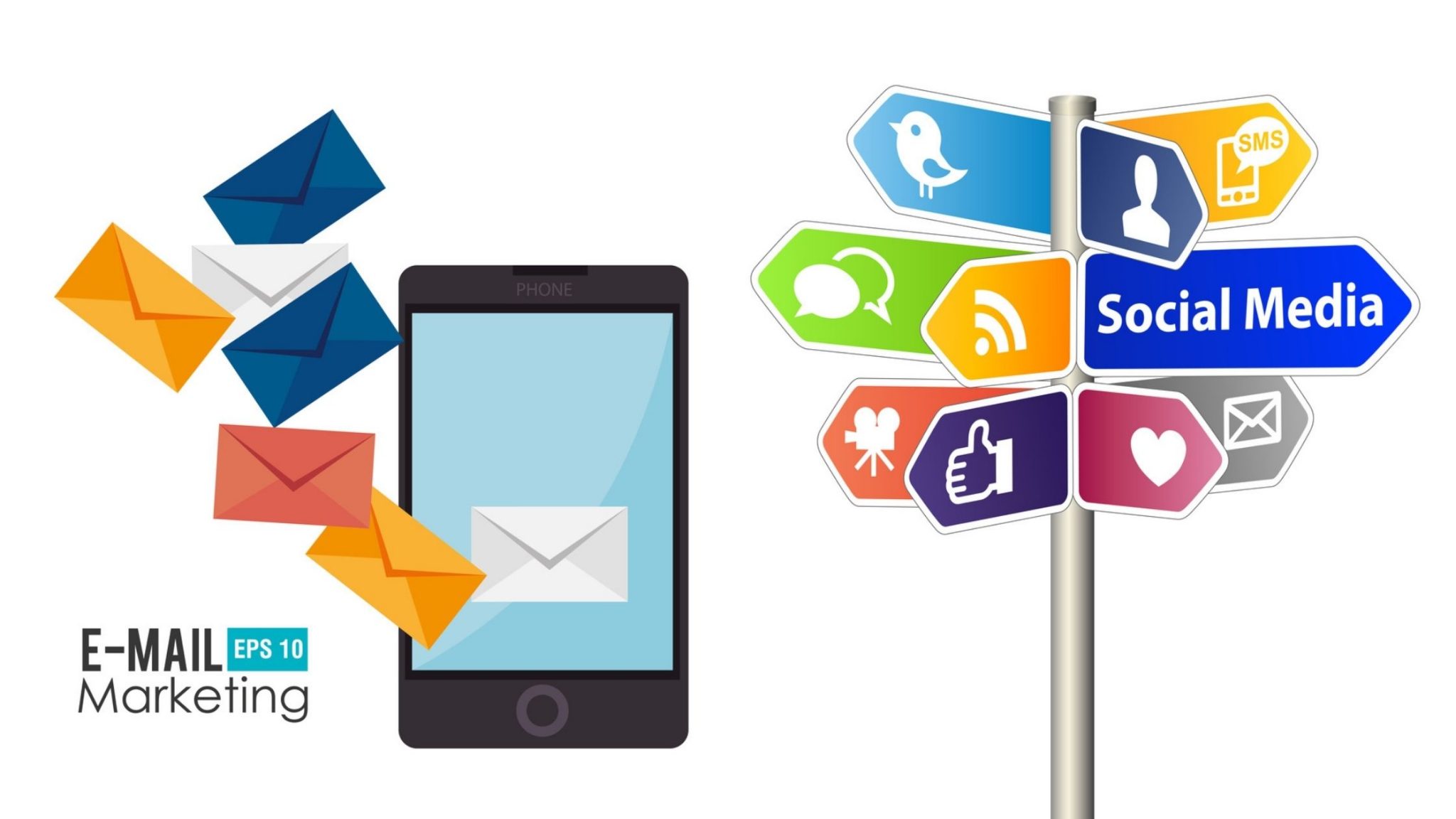 To get traffic to your online store, you need to build brand awareness and excitement for your products. In today's world, the fastest way to do this is through social media. This is where you will connect with your target market and find new customers.
When you're just starting out, you may not have the time and resources to build campaigns on every social platform. And that's ok. Focus your marketing efforts on the platform where YOUR specific target audience is the most active.
If you need inspiration, look to competing brands, or bloggers/influencers posting about products in your niche. Researching other high performing content can give you some ideas about how to position your brand in the social space.
In addition, you might want to consider running Facebook or Instagram ads to extend your reach to even more potential customers. The Ads Manager tool for these platforms is very sophisticated, and will give you total control over your ads including how they appear, who sees them, and your budget spend.
Then once you get a customer's attention, it is essential you do something special to keep them engaged. Building an email subscriber list and sending compelling content gives you a way to retain the traffic you worked so hard to get in the first place.
Did you know that acquiring a new customer can cost five times more than retaining an existing customer? That's why developing a solid email marketing strategy for your online store is so important! Providing subscribers ongoing value gives them a reason to stay connected to your brand.
Additional Resources:
What Wholesale Vitamin Brands Should I Carry?
Once you've chosen your retail model and wholesale vitamin supplier, it's time for the fun part. Choosing the wholesale vitamins you want to offer in your online store!
Be sure to select products that tie into your ecommerce niche and brand, and will also appeal to your target customers. You might want to check out Google and do some research to see what's trending in the vitamin and supplement industry.
Which wholesale vitamins are popular? What items are selling out on competitor websites? Are there any vitamin brands with great stories your customers would respond to? These are additional clues that can guide you in making inventory selections.
Here are five (5) of popular wholesale vitamin brands you might want to consider adding to your online store. All of these products, and more, are available from GreenDropShip.
1. Nature's Way Alive: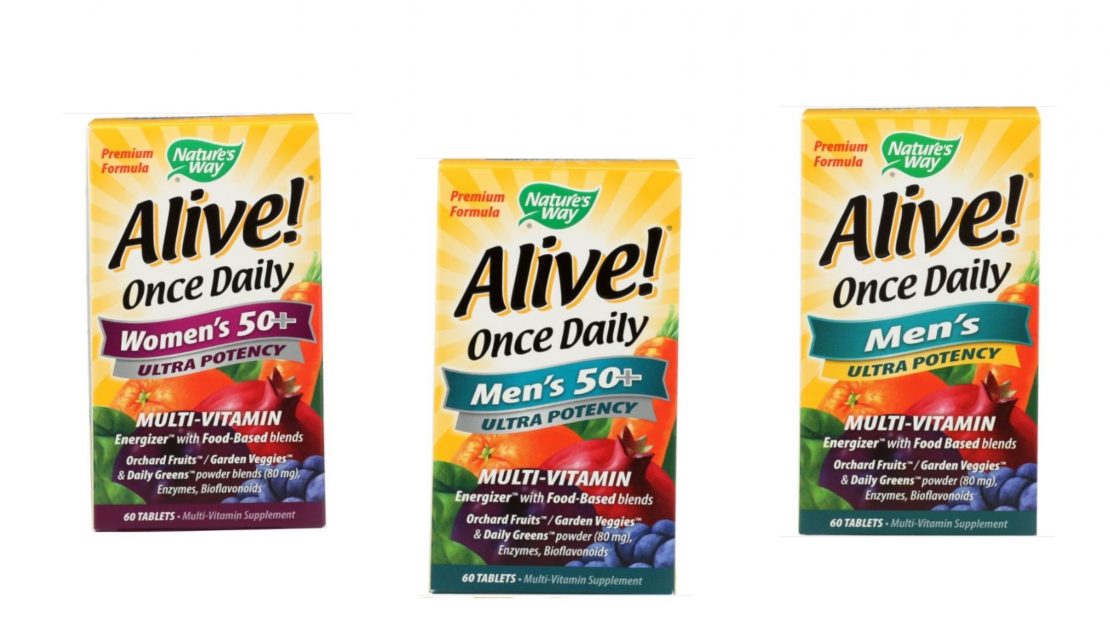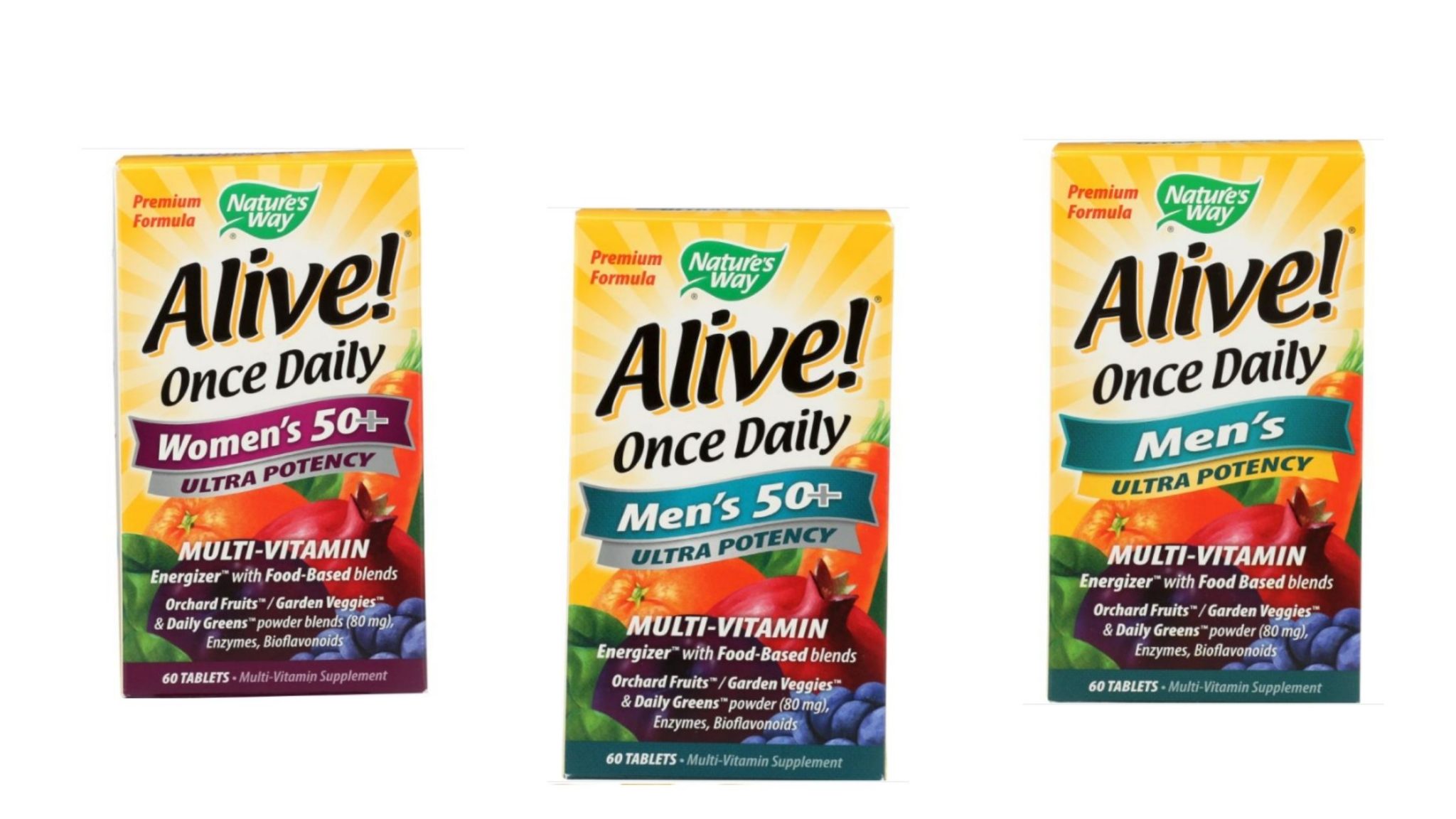 Nature's Way Alive! are among the most complete once daily multivitamin on the market. With formulations balanced specifically to support men's and women's overall health.
In today's busy world, many adults don't get the full nutrition they need from food alone. Which is where a complete product like Nature's Way Alive can help. It's nutrient-packed formulas can give your customers the energy they need to feel their best, tackle their to-do list, and thrive!
2. SmartyPants Adults and Kids: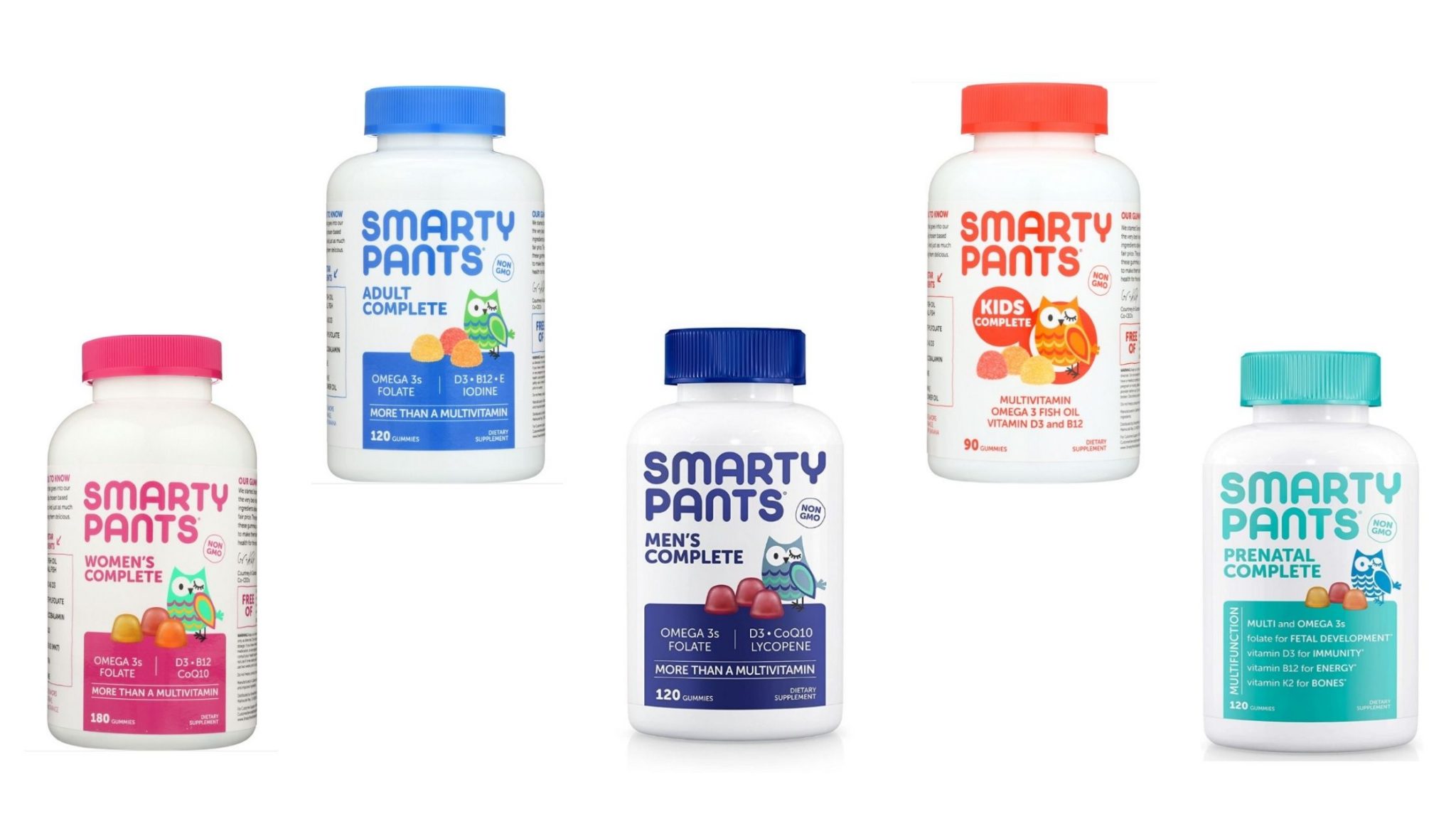 Starting with a multifunctional supplement based on the needs of the average American diet, SmartyPants has expanded their offerings to include multivitamins and supplements custom-tailored for a range of life stages and dietary requirements. They even custom blend multivitamins into the right doses for toddlers, kids, and teens.
This brand never uses any synthetic colors, artificial flavors, artificial sweeteners or preservatives. In addition, each SmartyPants product is non-GMO and third-party lab tested for purity and potency
And for every bottle of SmartyPants sold, they make a 1-for-1 nutrient grant to Vitamin Angels to help get life-changing supplements to those in need around the world. This is a great brand story you can share with customers as part of your marketing plan!
3. American Health Ester-C: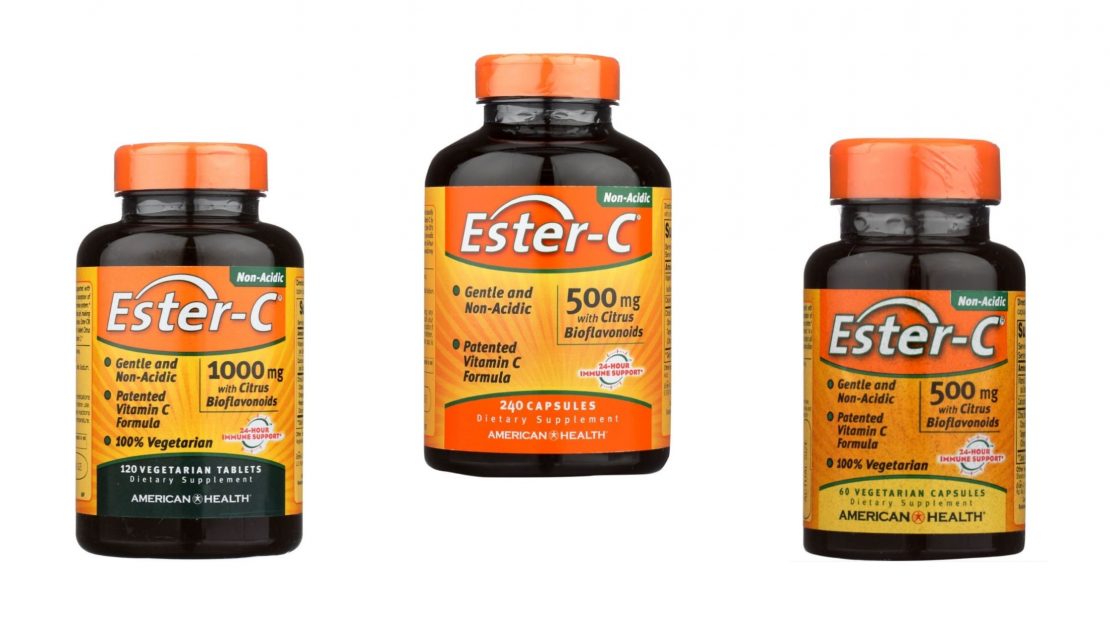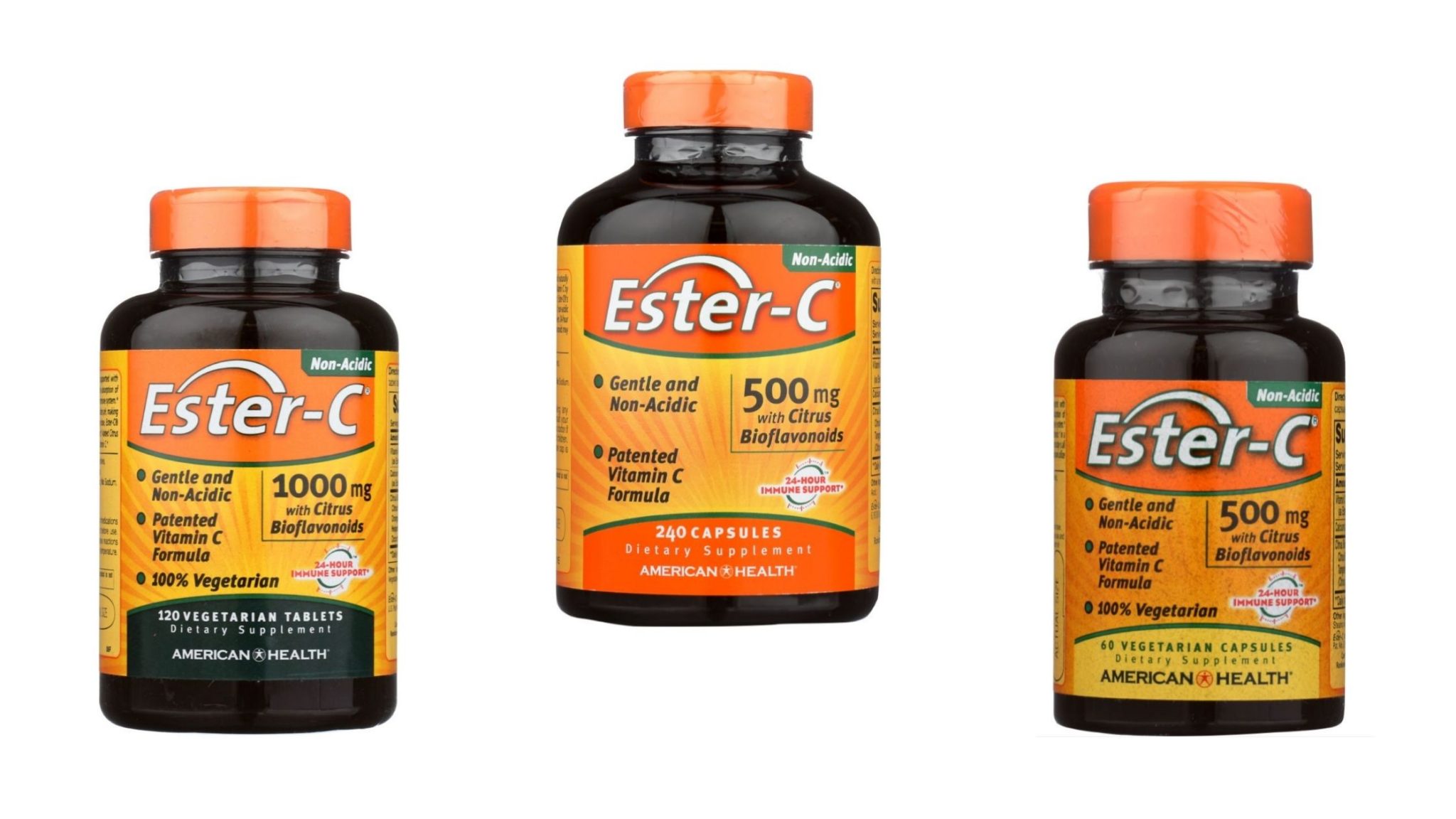 Ester-C from American Health is a patented Vitamin C formula supported with naturally occurring metabolites. Metabolites help enhance the absorption of Vitamin C by your white blood cells, an important part of your immune system.
In addition, Ester-C's unique, chemical-free manufacturing process neutralizes pH, making it non-acidic and gentle on the stomach. Which consumers with vitamin sensitivity will appreciate. Plus, added Citrus Bioflavonoids may help bodies better absorb and utilize the Vitamin C.
Most studies use 500 daily milligrams of vitamin C to achieve health results. Which is way higher than what the average American gets from the fruit and vegetables they eat. Which means taking a supplement is often recommended, and is a great reason to offer this product in your online store.
4. Rainbow Light: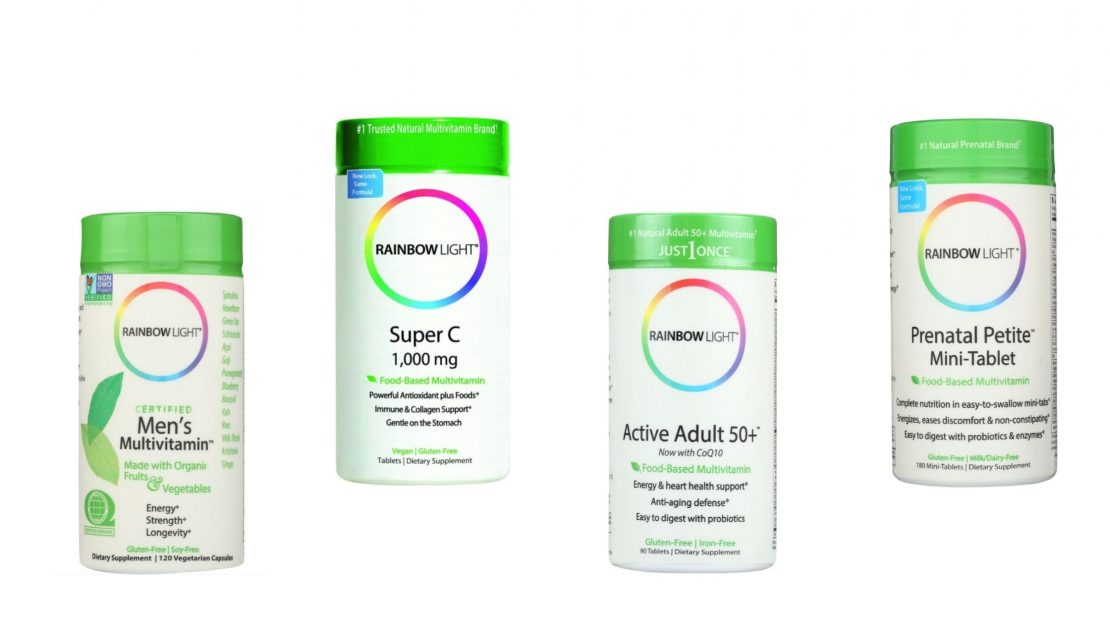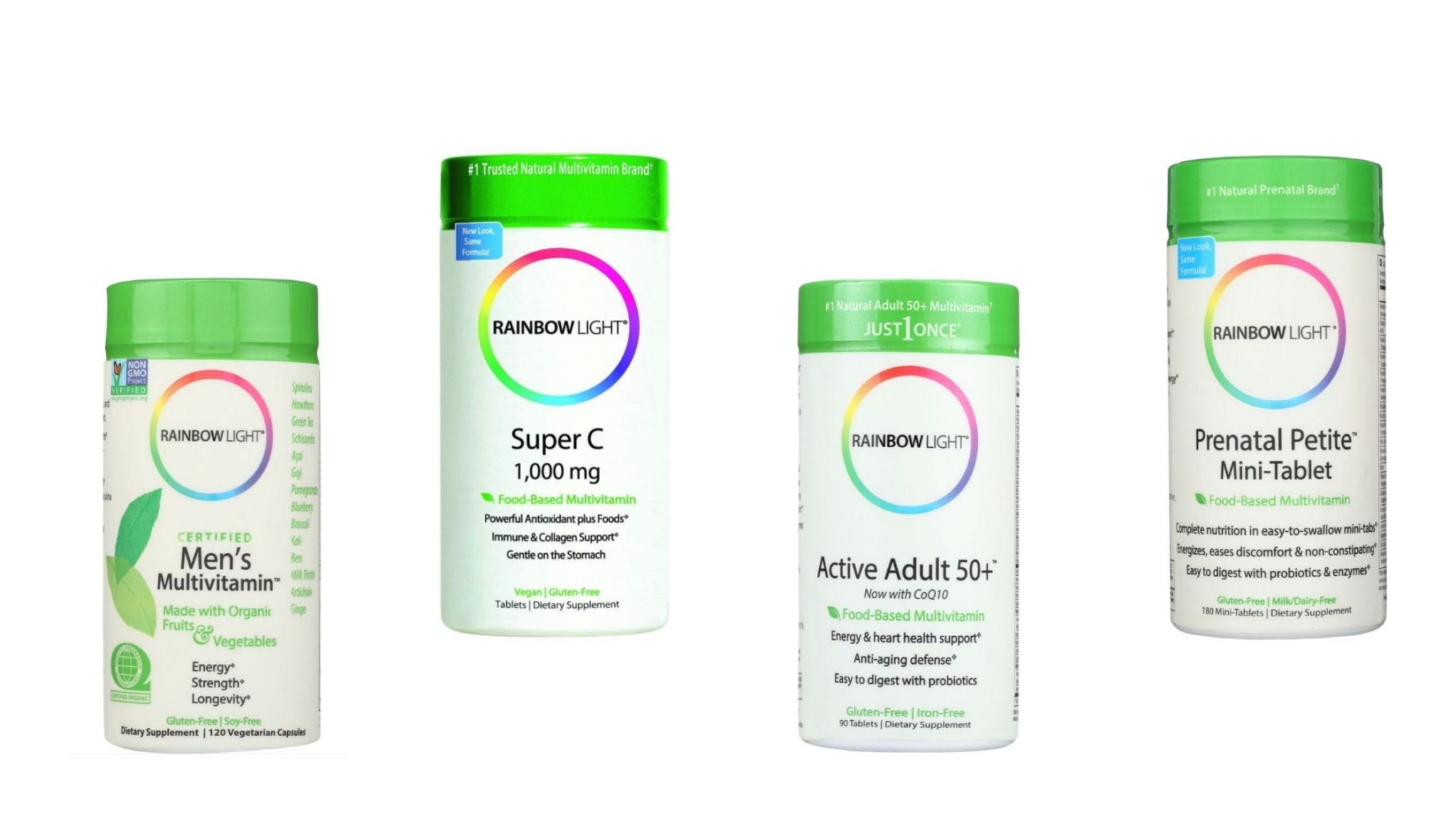 The Rainbow Light name is a reference to the first product offered by this brand, spirulina. When initially conducting nutritional testing procedures, their researchers discovered that spirulina refracted all the colors of the rainbow under a light spectrophotometer. The rainbow colors revealed the full spectrum of nutritional constituents present in spirulina.
Today, Rainbow Light stands out from the crowd by using spirulina as part of the food base in every one of their multivitamin products. In addition, they add a customized blend of nutrients and targeted superfoods specific to each formula. This helps consumers who have gaps in their diet 'eat the full rainbow'.
5. Vital Earth Minerals: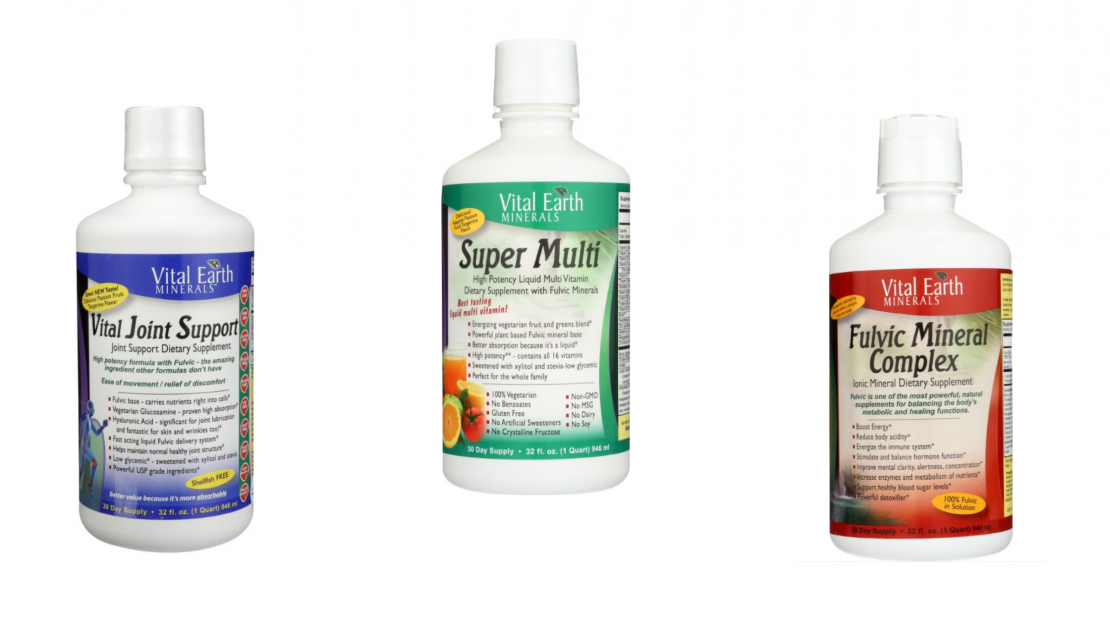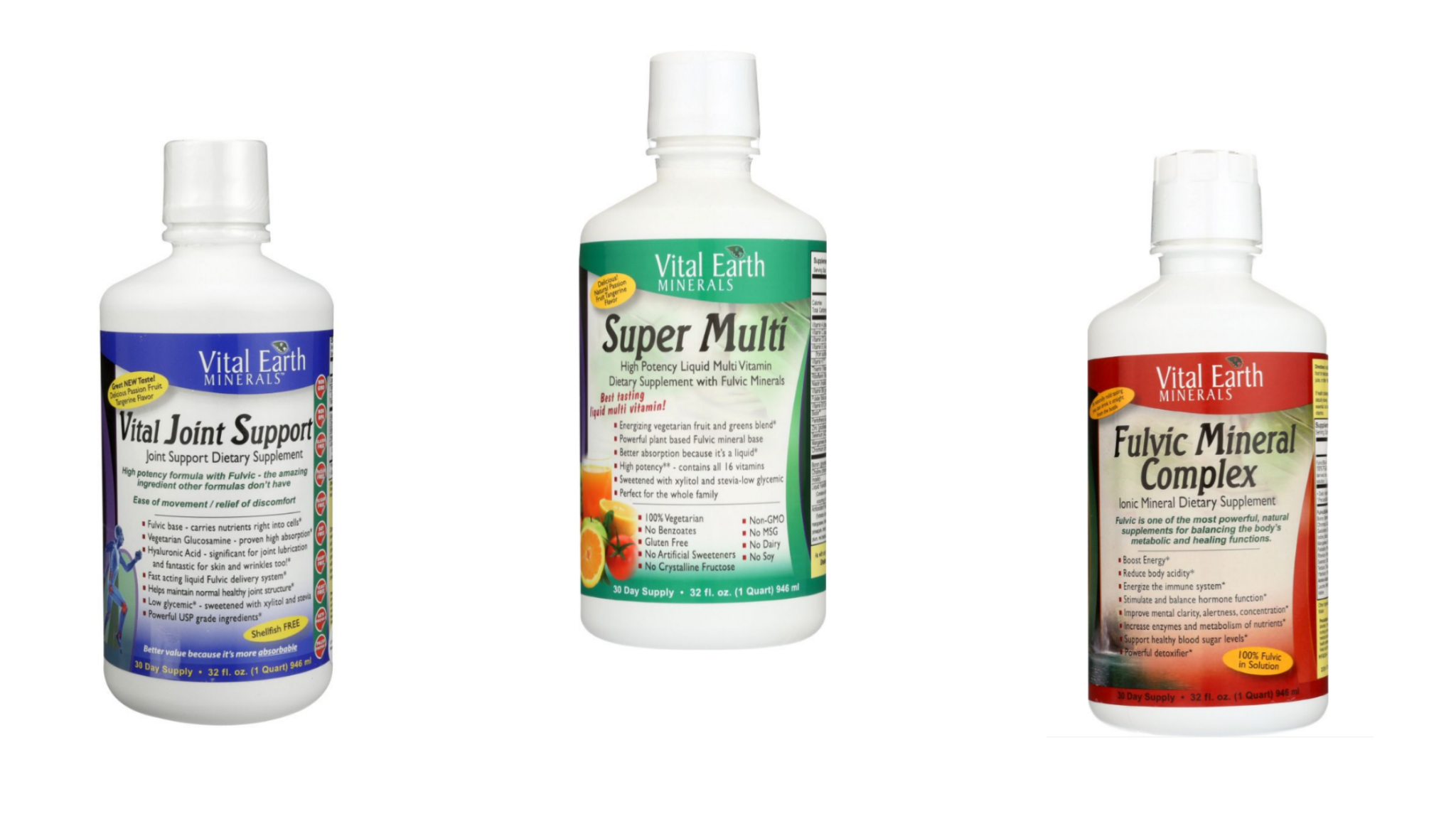 Vital Earth Minerals is a premium source for all-natural, humic and fulvic minerals derived from plants and high-quality multivitamins. Humic and Fulvic are nature's way of energizing and purifying the body. Their strength lies in their ability to supercharge cellular activity.
They spread throughout the body enhancing healthy immune function and metabolic balance, providing alkalizing minerals to support proper pH levels, stimulating the body's natural ability to eliminate everyday toxins, and contributing to antioxidant support for cell protection from free radicals.
Since Vital Earth Extracts directly from plants, it is impossible for their products to be toxic to the body (unlike some metallic or clay based minerals).
**Please Note: GreenDropShip blog content is for informational purposes only and is not meant to replace the guidance of a licensed healthcare practitioner. Statements on this website have not been evaluated by the Food and Drug Administration. Information and products are meant for general use only and are not intended to diagnose, cure, treat, or prevent any disease or provide medical advice. Any decision to use vitamins or supplements to support specific needs should be considered in partnership with your licensed healthcare practitioner.
Start Selling Wholesale Vitamins Online Today!
All of these high-quality vitamin brands and more are available to GreenDropShip members. In fact, we offer literally hundreds of wholesale vitamins and supplements. Plus, we carry over 20,000 other natural and organic products, including grocery, beauty and body care, household products, baby items and more.
Even better, most of our products are proudly made in the USA, which reduces shipping times and means they are held to the highest quality standards. And don't forget, we're both a dropshipping supplier and a bulk wholesaler – plus our members get Amazon FBA prep services at no additional cost.
You want to work with a supplier that is reputable, and will deliver exactly what you advertised to your customer. Which is why GreenDropShip is the smart choice for wholesale vitamins.
Join GreenDropShip today and start selling!