Black Hair Care Products Distributors Every Reseller Needs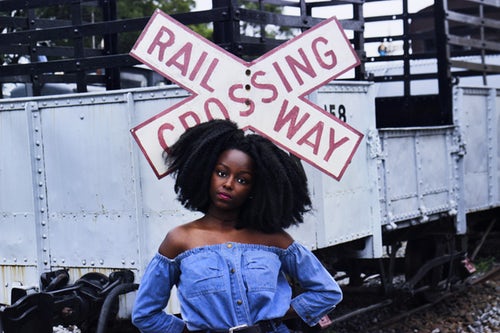 Finding A Knowledgeable Black Hair Care Products Distributor
It's not difficult to find black hair care products distributors online. Just google black hair care distributors and a few dozen will pop up. Thing is, as a reseller you want to work with a distributor who doesn't just carry afro hair products.  But also specializes in them.
Why?
A black hair care products distributor who specializes in these kinds of products often has extensive knowledge about brands. As well as the most sought after products on the market. And just as important, they can guide resellers on what to purchase in terms of African American hair trends.
For instance, not that long ago hair relaxers were a big seller for online retailers that offered black hair care products. Hair relaxer products are lotion or cream based topical solutions. Hair relaxers reduces the curl by straightening the hair strand and chemically altering the texture. In short, it straightens curly hair.
Black Hair Products Changes Trends Fast
While hair relaxer products are still on the market, hair trends among African Americans have changed drastically over the last decade or so. Now natural hair styles is the biggest trend among black women. This means styling and wearing hair that has not been chemically altered in any way.
Because of this latest trend among African American women, a slew of natural hair care products are now available to this specific target consumer. A smart reseller wants to be right at the forefront of such trends. This is so you can carry them on your website and make readily available to African American customers.
A good distributor will put you in the know when trends emerge. They'll tell you what products that will create good revenue when it comes to black hair care items.
Black Hair Care And The Market
For resellers who are interested in providing hair products to African Americans, the possibility of achieving good revenue via sales is very good. According to Nielsen Insights, black consumers in the U.S., are spending $1.2 trillion annually on their favorite brands and products.
Black hair care product revenue makes up around $63 million annually in the U.S., alone. All this points to the enormous spending power of black Americans and how you can take advantage of those profits when it comes to black hair care products. Also, keep in mind, black women make up the majority of consumers purchasing black hair care products. So it makes good sense to focus on that population when deciding what black hair care products to offer on your website.  Here's a short list of some great distributors you can contact for wholesale black hair care products.
Wholesale Black Hair Care Distributors You Should Know About
This distributor carries a full line of black hair care products including natural hair care products, weave accessories, shampoos and conditioners. Touts itself as the largest ethnic hair care wholesale in the U.S.
This is also a large distributor of wholesale black hair care products. They offer complete lines in natural hair care, weave accessories, human hair, human hair wigs, hair pieces, and synthetic wigs. Also huge line of styling tools, conditioners and shampoos.
This distributor carries an extensive line of black hair products. Many of them are name brands such as Shea Moisturizer and Tropical Isle Living. However their product lines primarily focus on hair treatment products, conditioners and shampoos. They do have a good selection of natural hair care products.
Another major player that has a full line of black hair care products including wigs, weave accessories, human hair, synthetic hair, natural hair care products and hair treatment conditioners.
We carry a great line of Shea hair care and other products that are perfect for natural hairstyle lovers.  Check out our catalog today and see what we have to offer. Here's some great hair care products that will suit all of your hair care needs: