How To Start Dropshipping Vegan Products
Thinking about starting a vegan products dropshipping business? Smart move! More and more consumers are buying plant-based food items these days, and not all of them are full-time vegans either.
People choose vegan products for a host of reasons, from wanting the health benefits of eating more plant-based foods, to weight loss, environmental activism or an aversion to factory-farming animal practices. Whatever the reason consumers are choosing to eat less meat, dairy, and/or eggs – the vegan food industry is definitely growing.
In fact, the vegan food market size was valued at $14.2 billion in 2018 and is expected to reach $31.4 billion by 2026, which is a CAGR (compound annual growth rate) of 10.5% from 2019 to 2026. That's huge!
What does this mean for entrepreneurs? It means the time to get on the vegan dropshipping products bandwagon is NOW. There's a lot of opportunity in the plant-based space for online food resellers. We want you to be able to seize the moment and make the most of it!
To that end, we'll guide you through the basic steps for building your vegan eCommerce business – including choosing the right dropshipping supplier, identifying food trends, and selecting vegan products to add to your online dropshipping store. Keep reading to learn more.
Build Your Vegan Dropshipping Business
Why choose dropshipping as your retail model? Because when it comes to reselling vegan products from home, we think there's no easier way to go.
Think about it, where else are you going to find a online business model that enables you to start selling with:
Little to no startup costs
Never having to deal with inventory or warehousing
No shipping or handling
With dropshipping, you (the seller) will never have to deal with the hassle of storing or handling any inventory. Your supplier maintains all the vegetarian and vegan products for you, then pulls, packs and ships out the orders to your final customers. How easy is that?
Yup, you read that right. With dropshipping you don't have to worry about buying or renting space to store products or risk your capital to front-load inventory. You can start this business with almost no cash upfront.
And many food items need to be kept frozen or refrigerated. With dropshipping, your supplier will handle all the logistical concerns, including managing temperature and refrigeration needs.
Basically, you get to focus your time and energy on what you do best as an entrepreneur, marketing to attract the right niche customers to your website. Then let your dropshipping supplier handle the rest.
Check out this article for a complete list of tips on How To Dropship. For now, let's start with the basics – choosing your eCommerce platform and building an online store.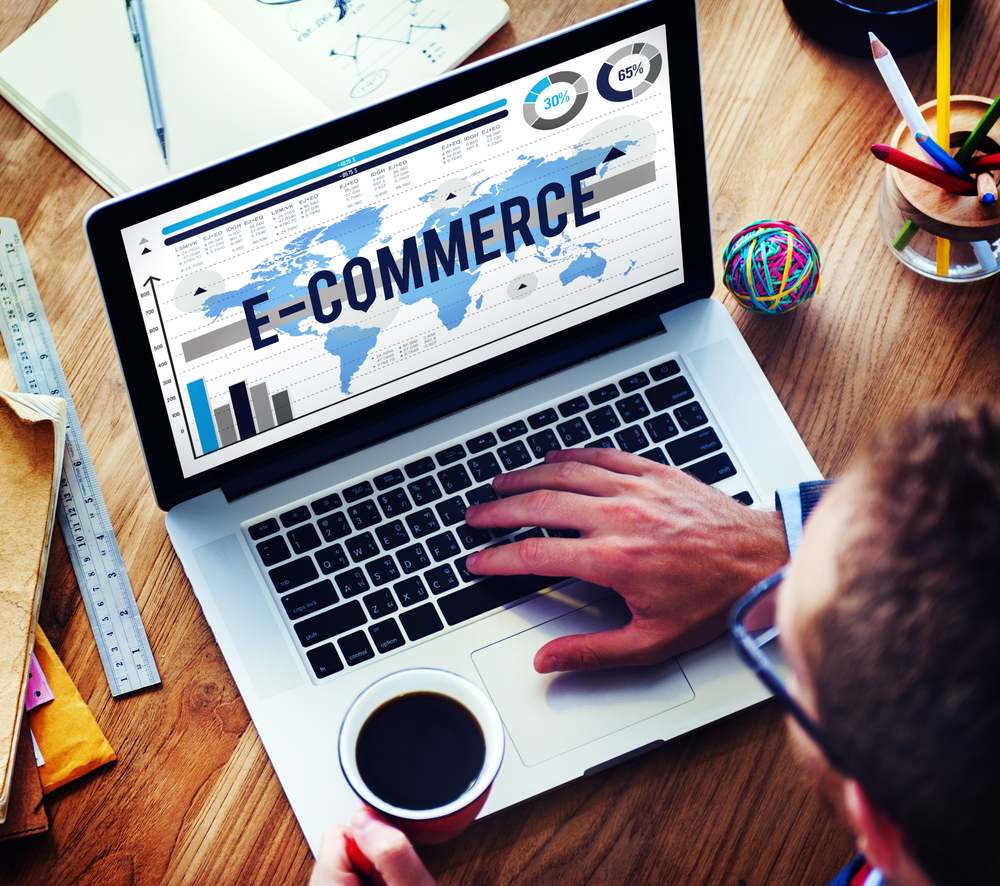 Choose The Right Ecommerce Platform
When it comes to choosing an eCommerce platform, there are lots of options out there. But for new entrepreneurs, it often makes sense to go with a well-established platform that offers a user-friendly interface along with the tools and support you need to launch an online store.
Why struggle to build something from scratch when you can tap into an existing platform that has pre-built features, tutorials, and customer support to help if needed. Four (4) options that are both trusted and popular include: Amazon, eBay, WooCommerce, and Shopify.
All these eCommerce platforms have membership or transactional fees, so you'll need to factor in pricing structures and projected sales volumes when making your final decision. To make things easy, GreenDropShip can be used as your vegan products dropshipping supplier with any of these eCommerce platforms.
1. Amazon Dropshipping Store
One way to start dropshipping vegan products is to set up a store on Amazon, which is a pretty straightforward process.
Basically you sign-up to be an Amazon seller and import products into your Amazon store. Customers purchase products from you through Amazon, and then you place the order with your dropshipper. Your dropshipping supplier will then package and ship the products out to your final customer.
To learn more about building an Amazon store for dropshipping vegan products, check out the following resource:
2. eBay Dropshipping Store
Another route you can take is to set up an eBay store for dropshipping vegan products. It works pretty much the same way as Amazon.
You sign-up through eBay, import your products, then forward the orders to your dropshipping supplier who handles fulfillment.
To learn more about setting up an eBay dropshipping store, check out the following resources:
3. WooCommerce Plugin For WordPress
If you have or plan to build a WordPress site, this is the plugin that will make your website shoppable for dropshipping vegan products.
You can take advantage of all the design and content features WordPress has to offer, while enjoying the convenient, intuitive shopping functionality of WooCommerce. Plus WooCommerce offers web hosting and search engine optimization (SEO) as well.
To learn more about setting up a WordPress site using the WooCommerce plugin for dropshipping, check out the following resource:
4. Shopify Platform
And finally there's Shopify, one of the most popular eCommerce platforms on the market.
Shopify is kind of a neat hybrid, it has a ton of built-in features, which make it super easy for newbies to quickly get up to speed and start selling products. This is pretty much a plug-and-play platform.
But even though it comes with pre-designed "themes", Shopify also allows for quite a bit of customization. You can change up colors, logos, and branding to get the look and feel you want, without having to actually code anything.
To learn more about building a Shopify store for dropshipping vegan products, check out the following resources: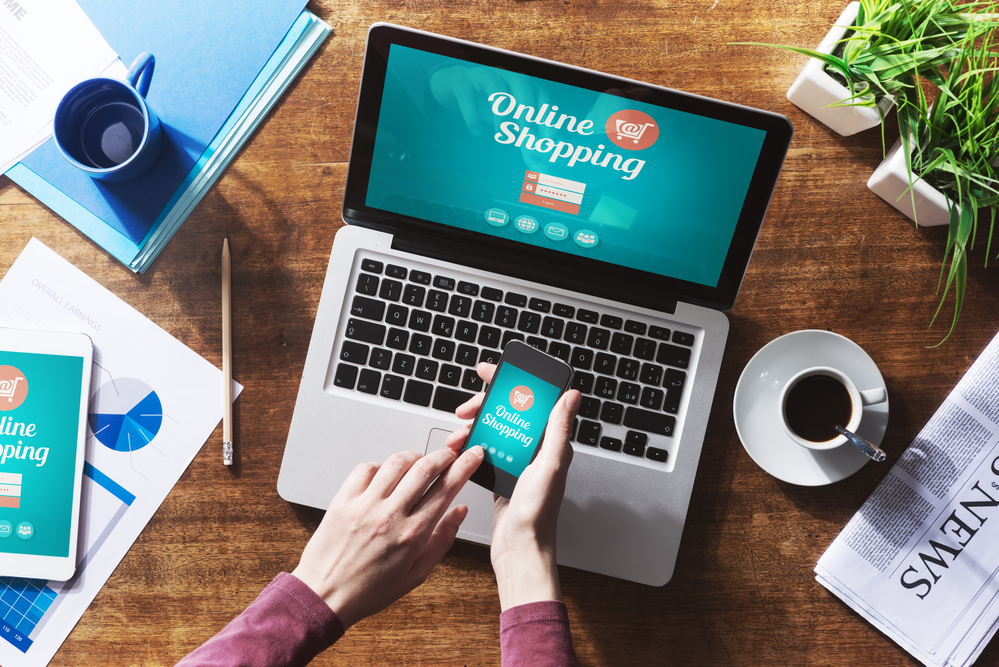 Set Up Your Online Vegan Dropshipping Store
Once you've chosen your eCommerce platform, it's time to do some research and set-up your actual online store. Some tasks to complete before you start dropshipping vegan products include:
Understand your target market and buyer personas
Research your online vegan competition
Identify vegan product trends
Know the legal requirements to start an online business
Sign up for a web hosting service and payment gateway
Market and promote your online store
Track data to measure performance
Seems like a lot, we know. Which is why when starting a vegan products dropshipping business, it's essential to have a checklist that will point you in the right direction and ensure you've got all your bases covered.
That's why we put together this step-by-step guide on How To Start An Online Store. In it we break down all the steps listed above into manageable chunks, to help you put together a solid plan for building your eCommerce business. If you feel like you need a little more guidance, it's another great resource you can use.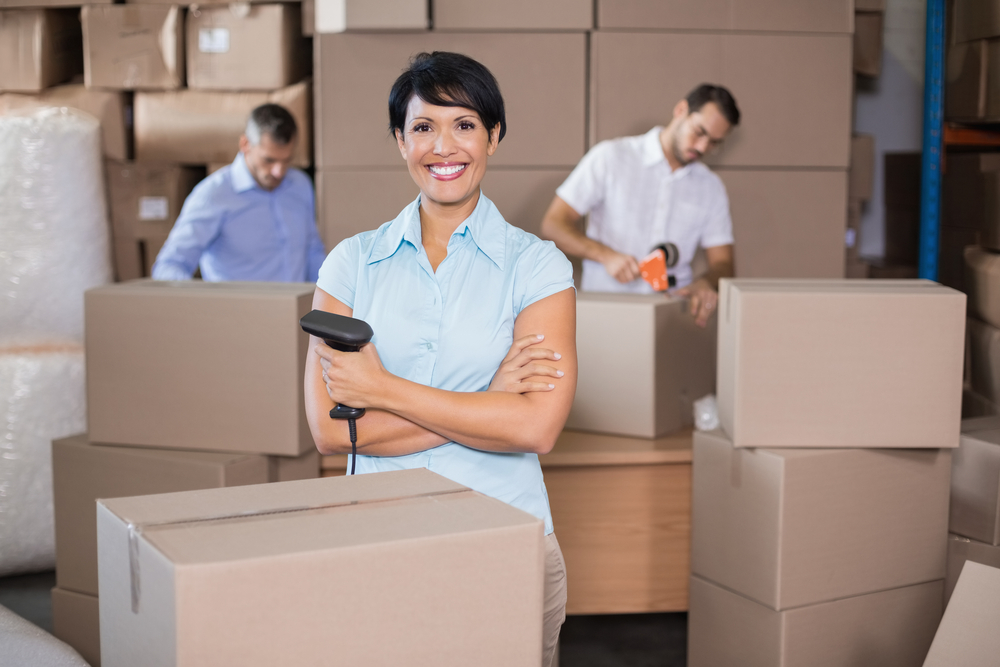 Choose A Vegan Dropshipping Supplier
You've chosen your eCommerce platform and laid the groundwork for building your eCommerce site. But before you can start importing vegan products into your online store, you need to find the right dropshipping supplier(s) to partner with.
Your goal is to work with a 'best-in-class' wholesale supplier that has clearly invested in vegan products and has a finger on the pulse of the entire food industry. If you can find a supplier that specializes in organic and natural items, even better.
There are many methods you can use to find a vegan wholesale food distributor, but these two are the most common and a good place to start.
1. Search Your eCommerce Platform
Try doing a Google search related to whichever eCommerce platform you're using. For example, try searching "Shopify dropshipping supplier" or "WooCommerce dropshipping supplier" to find suppliers that will integrate with your online store.
Then check to be sure that any supplier(s) you find offer grocery items, specifically wholesale vegan food products.
2. Supplier Directories
#2 – Consult an online supplier directory. These resources provide updated lists of prescreened suppliers and the type of products they offer. Some of the more popular directories include:
Additional items to consider when choosing a vegan food dropshipping supplier include:
Select a domestic US supplier.
Look for competitive membership pricing.
Verify the supplier integrates with your eCommerce platform.
Determine if there are any minimum order requirements.
Make sure they offer customer service.
Review their inventory to be sure they offer the products you want to sell.
GreenDropShip is a reputable supplier that meets all of these criteria. With over 20,000 natural and organic products – including thousands of vegan and vegetarian items, we have an extensive inventory to fit any niche.
GreenDropShip also offers competitive pricing, excellent customer service, easy integration with every major eCommerce platform, and quick shipping. Plus we have the tools you need to succeed; including detailed product information, images, marketing tips, and more.
Setting up a food and beverage dropshipping store that carries vegan products at GreenDropShip is easy. Check out our full online catalog to see the many vegan grocery items we offer.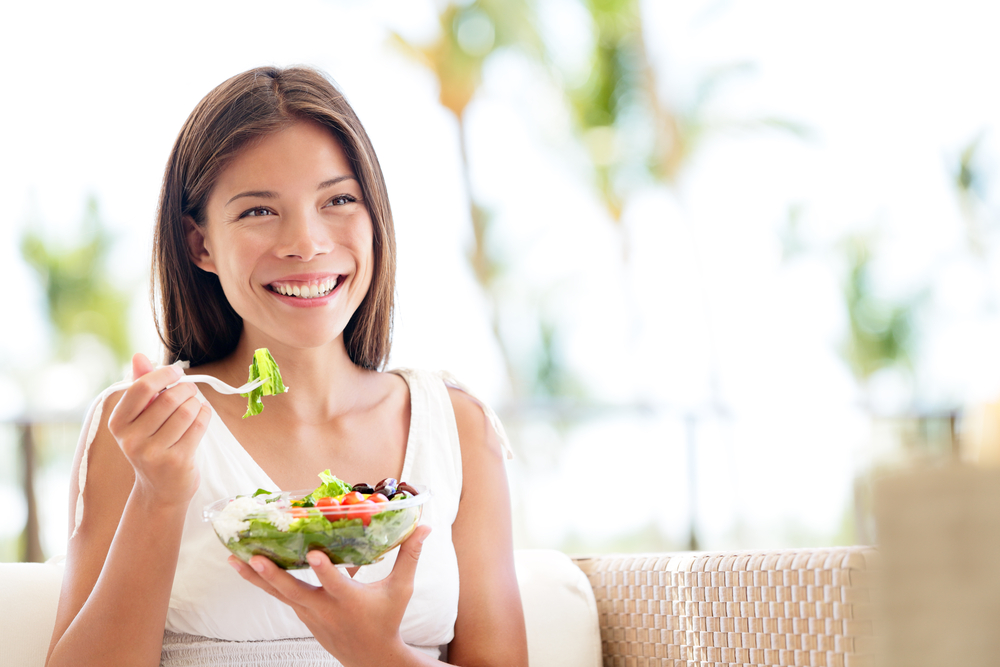 Choose Which Vegan Products To Sell
Sure there are a lot of consumers out there looking to buy plant-based food items, but that also means there's a lot of entrepreneurs out there selling vegan products. How will you position your store to stand out from the crowd?
With any high-demand competitive product, consumers tend to go off branding and marketing cues when deciding whether or not to buy. Which means your messaging needs to be laser-focused on the right group of people who want/need whatever it is you're selling.
In other words, you need to identify your niche. Then build your online vegan/vegetarian business to cater to that unique audience.
RELATED: Guide To Dropshipping Eco-Friendly Products
Find Your Niche
Niche markets are segments of larger markets that have unique needs or preferences that might be underserved. You can take any big market, like vegan food eaters, and divide it into smaller niche segments by variables like lifestyle, values, shared interests, location, etc.
So instead of focusing on just anyone who eats plant-based food products, you might want to drill that down to a specific group of vegan consumers to whom you can offer a unique experience.
For example, health-conscious eaters who care about nutrition. Or social activist consumers who care about animal rights or preserving the planet's resources. Catering to a niche can give you a competitive edge, and help your brand stand out above the noise.
Finding a niche market can be tricky. Start by looking at your own skills, hobbies, and interests – then ask yourself questions about the needs of your potential customers.
Who is my ideal customer?
What are their specific needs and pain points?
Can I solve a problem for them?
Am I able to offer them a unique experience in some way?
Then do some research. Check out the size of your target niche market, look at the competition, and see what people are searching for online. Tools like Ahrefs and Semrush can help you understand the data behind Google searches. If the search volume for your target niche is high enough, you might be onto something!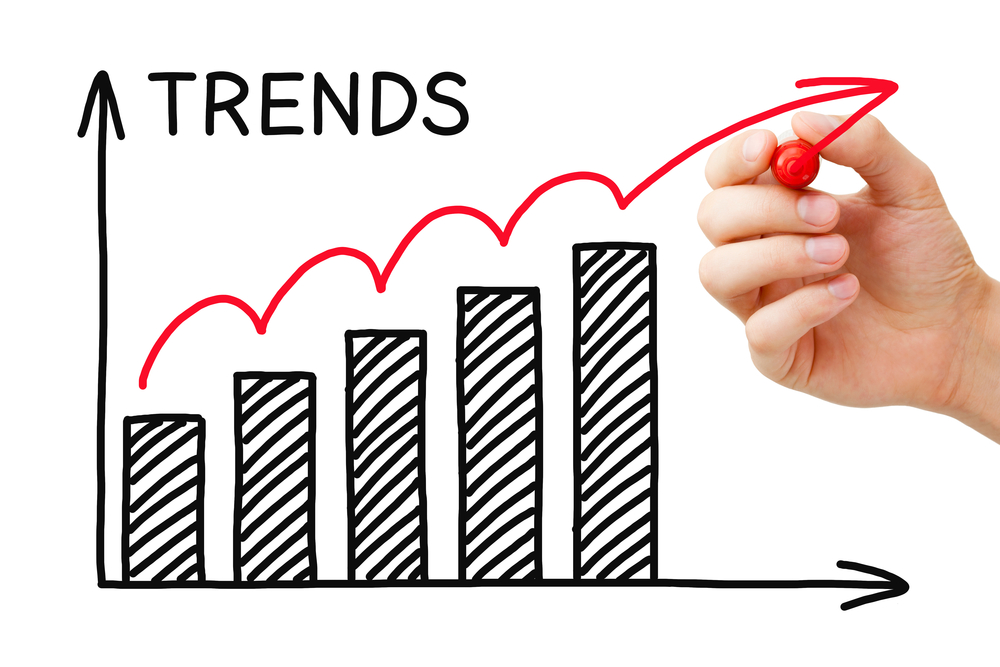 Identify Vegan Product Trends
Once you've identified your niche, you need to determine what products you are going to offer your customers. It's essential that the products you sell are the solution to a problem or need.
When it comes to identifying trends, there are a few different sites you can monitor to stay abreast of what's happening. Here are a few ways to keep an eye on what's trending, so you can act on potential opportunities:
Practice social listening: Look at trending hashtags on Twitter or topics on Facebook to see what's currently popular.
Google Trends: You can see the popularity of topics over time and see what's currently spiking.
Trend Hunter: The "world's largest, most popular trend community" uses data, artificial intelligence, and real humans to identify consumer insights and new opportunities.
TrendWatching: An independent trend firm that scans the globe for the most promising consumer trends and insights.
Reddit: This site showcases forums about pretty much every trending topic under the sun.
Kickstarter's Most Popular Lists: Get inspired by up-and-coming products.
Other items to consider when choosing vegan dropshipping products to sell:
What are other customers saying about it? Read online reviews.
Can I make a profit? Estimate your ROI (return on investment). Look at your competitors to determine your approximate pricing. Then calculate how much you'll need to sell to cover your business costs.
How much competition is there? Can I come up with a unique selling proposition (USP) for this product?
Import Products Into Your Dropshipping Store
Once you know your niche and you've done some research to know what's trending, you can determine what type of vegan food products will best suit your customers' needs.
It's also a smart idea to do a little market research. What brands are popular? What items are selling out on competitor sites? These are additional clues that will help guide you in making inventory selections.
Look at what products your vegan dropshipping supplier offers, and see which ones align with your audience. Be sure to browse through their entire catalog of vegan and vegetarian options to see what stands out.
You may find some great options you hadn't previously considered! Like vegan hair care, cosmetics, or cleaning products. Then import the items you choose into your online store and start selling.
To import items, simply log into your dropshipping platform and select the products you want to add. For example, with GreenDropShip you can import items either by uploading product feeds or with 1-click via our new GreenDropShip app for Shopify.
If you're looking for specific vegan product and brand recommendations, be sure to check out the following article: Top-Selling Wholesale Vegan Food And Distributors
Start Dropshipping Vegan Products Today!
GreenDropShip is the smart choice if you're looking for a variety of vegan products for dropshipping. We carry literally thousands of vegan and vegetarian products -meat, egg, and dairy alternatives, vegan dressing, sauces, mayo, snacks, and more.
Be sure to check out our full online catalog to learn more. We've got a selection of top quality items that we know your target audience will love!
In fact, we carry over 20,000 natural and organic items in a variety of niches, including food and beverage, health, wellness, beauty, cleaning, etc. Let us handle storage, shipping and handling, while you focus on driving traffic to your eCommerce store.
Join GreenDropShip today and start making sales!