Find The Best Baby Product Dropshipping Suppliers
Thinking about selling baby products online? It can be a profitable niche when you consider how much money new parents spend. Trust us, it's a lot. And the easiest way to get started? Dropshipping.
Close to 385,000 babies are born around the world every single day. That's a lot of newborns (and parents) that will require baby food, clothing, furniture, toys, accessories, care products and more. In fact, the worldwide baby product market is projected to be worth over 88.72 billion US dollars by 2026.
One great thing about dropshipping baby products is you're tapping into a market with constant demand. In addition, as the months pass, babies will need new products to match their size and development level.
Ask any parent and they'll tell you, they are constantly buying new items to keep pace with their child's growth. This signals a repeat business opportunity for any entrepreneur savvy enough to capture a piece of the burgeoning baby product market. Stick with us and we'll show you how to get started.
How Do I Dropship Baby Products?

So you've been thinking you want to start an online business to sell baby products. We're here to tell you, that's a smart strategy. We recommend this retail method to anyone who wants to launch an ecommerce store.
With dropshipping, you only need to purchase any baby items you actually sell. Thereby eliminating pretty much all of your inventory risk.
So let's take a look at what it takes to get up and running in the dropshipping baby products business. Basically, you'll need to determine what type of baby products to sell, set up an online store, and choose your dropshipping supplier.
But before we dive into all that, let's take a minute to be sure we understand how dropshipping baby products actually works. And how this business model can benefit your bottom line.
How Dropshipping Baby Products Works
There are a few different ways you can sell baby products online, but dropshipping is by far the easiest and most convenient. With dropshipping, you'll never have to store or handle any inventory. Which means you can start selling with little to no startup costs.
Instead your dropshipping supplier will store, pull, pack, and ship products directly to your final customer. Which leaves you free to focus on marketing and making more sales!


The difference between your supplier's wholesale baby product price and the retail price you sell the item for is your profit. That's basically money in your pocket with every online sale.
And since you only pay for products when you get an order, you have the opportunity to test multiple brands to see which are strong sellers for you. Then you can easily adjust your online inventory to add more of the products that are popular, and drop those that aren't.
By doing this you can find the perfect mix of baby products to meet the needs of your customers, without worrying about having a bunch of unsold inventory sitting on a warehouse shelf.
Determine Which Baby Products To Sell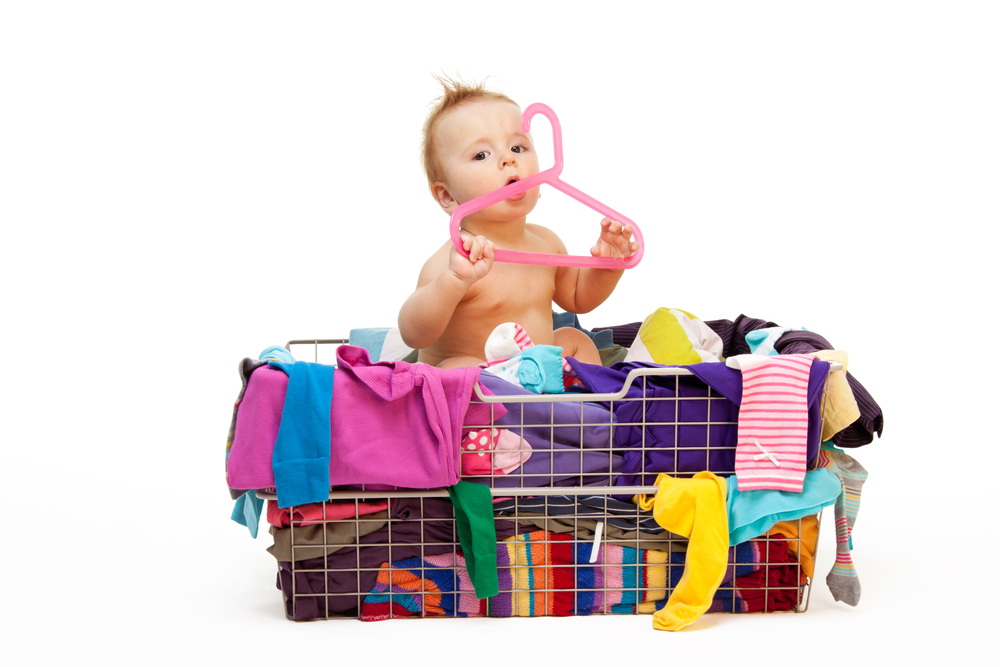 The baby product market is both big and competitive. There are tons of different brands and types of products you can sell. That's why it's super important to narrow your focus and target a well-defined dropshipping niche.
Do some research and check out your online baby product competition. Then think about what your unique selling proposition (USP) could be. How can you stand out from the crowd?
The answer to this question will ultimately guide you as you choose which baby products you want to sell. You'll be curating your dropshipping store's selection to cater to a specific demographic or consumer group.
RELATED: What Are The Best Wholesale Baby Items To Sell Online?
Maybe you want to specialize in unisex baby clothing? Or organic and eco-friendly baby items? Or maybe toys that encourage brain development? There are a lot of options out there! Find a gap you can fill, and use clever marketing to reach those customers.
One way to uncover a potential baby products dropshipping niche is to research trending products in that industry. There are some free tools you can use, such as Google Trends or Trend Hunter. However, if you want a really comprehensive product research tool, you might consider investing in a paid solution like Jungle Scout or Sell The Trend.
While these more in-depth tools do cost money, many sellers swear by them to find the best baby products to sell. Especially when you're just starting out and building your brand.
Create Your Online Baby Store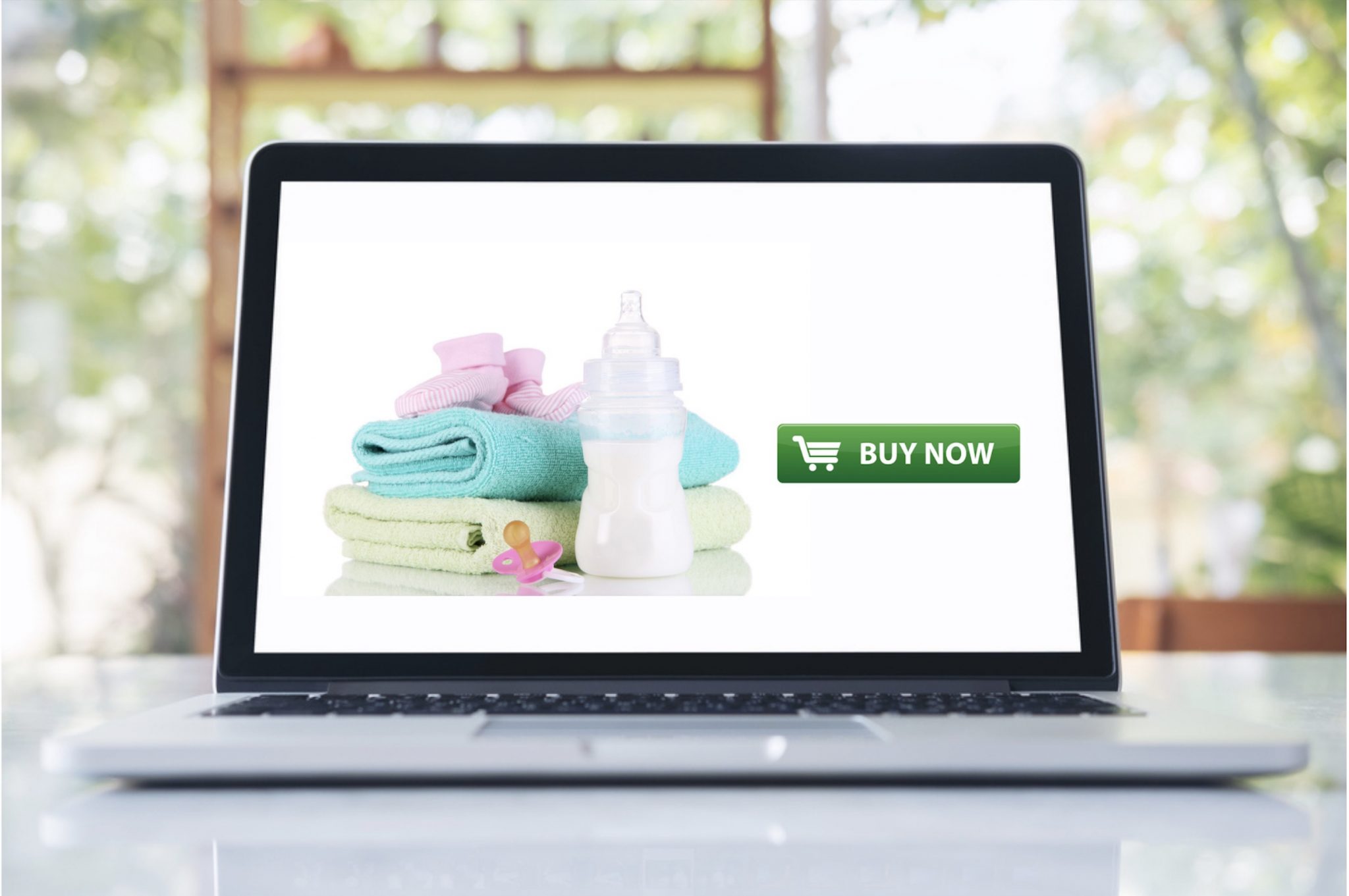 Once you've determined your niche and USP, it's time to create your online baby store! Setting up an online store is a relatively straightforward process. First, you'll need to choose a web hosting service and a payment gateway, which is the service that will allow you to accept payment from customers.
Second, you'll need to design and build your actual website. There's a couple different ways you can go about this, but the easiest and most popular option is to launch an online store on Shopify.
This ecommerce platform is pretty much a plug-and-play solution that comes with pre-built design templates and is easy to set-up (no coding skills required). Plus the platform offers a ton of really useful Shopify apps that can help you do everything from email marketing, to lead generation and bookkeeping.
One thing to keep in mind when choosing an ecommerce platform is to be sure it will integrate with your chosen dropshipping baby product supplier(s).
For additional information on building your online store, including a step-by-step guide, check out the following resources:
How To Find A Baby Product Dropshipping Supplier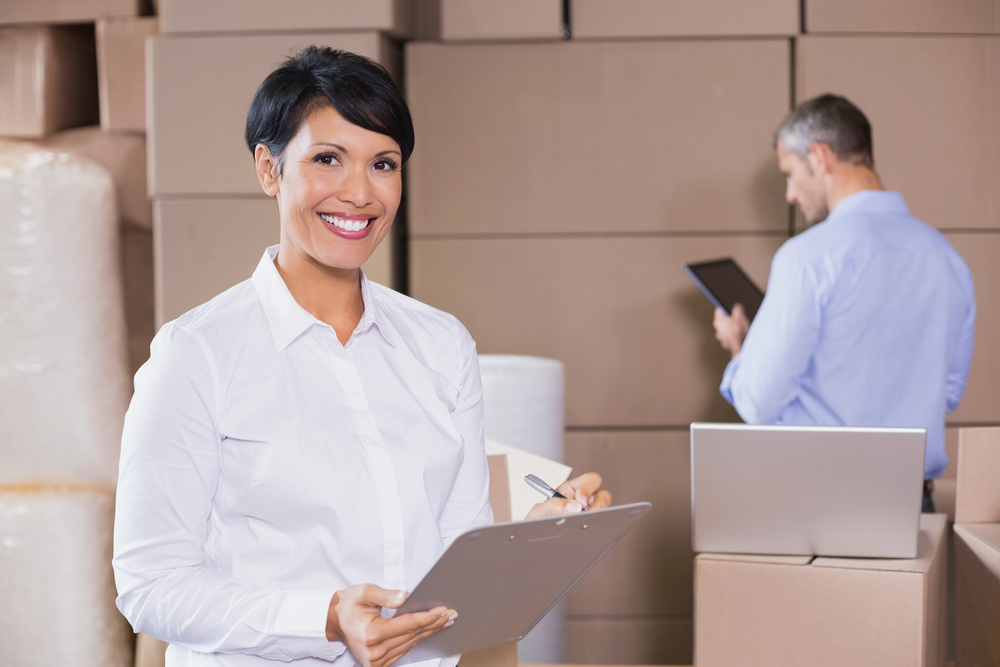 This is arguably one of the most important steps in the process. You should treat your dropshipping baby products supplier as a partner in your business. In other words, you'll be working together to retain customers and boost your profit margins.
Be sure to choose a reputable supplier with a broad inventory of baby items in your niche. One who has the ability to quickly, efficiently, and safely ship those items to your customers.
RELATED: Best Dropshipping Suppliers To Sell Online
Remember, your customers think the baby products you sell come directly from you. Therefore, they'll associate the service and quality they receive from your dropshipping supplier with your brand. It's all the same in their minds.
Which is why it's essential to choose a reliable supplier that does the job right, so you'll get repeat business. Some items to watch for when choosing a baby product dropshipping supplier:
Low wholesale prices.
Competitive membership fees.
Extensive inventory of baby items that fit your niche.
Seamless integration with your ecommerce platform.
High quality name brand products.
The ability to ship products quickly and efficiently. Many resellers look for Made in USA dropshipping suppliers for this reason.
Here are two common ways to find a baby products dropshipping supplier.
Check A Wholesale Supplier Directory:
One place you can start your search is an online supplier directory. This is a list of wholesalers, including dropshipping suppliers, that have been pre-screened and vetted.
That's an important distinction because inferior, illegitimate, or even fake dropshipping suppliers exist, usually based overseas. Using a directory means you'll only see legitimate suppliers.
Plus, rather than looking for dropshipping suppliers one-by-one, you can use the directory's search function or browse the listings. Most directories include general merchandise suppliers, but there are some directories that have entire sections that are exclusively devoted to baby products.
Some of the more popular supplier directories include:
Use The Shopify Marketplace:
If your ecommerce store is hosted by Shopify, you can browse their marketplace to find dropshipping apps for baby products. This is another great reason to launch your online store on this platform.
To find a list of Shopify dropshipping suppliers, go to the Shopify App Store and click: Categories > Finding Products > Dropshipping or Finding Suppliers.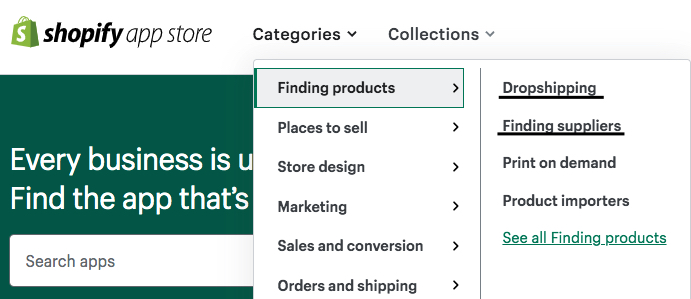 You'll see a list of all the available dropshipping suppliers that offer a Shopify app, which makes it really simple to integrate with your store. From here you may need to do a little sleuthing to figure out which of the suppliers stocks the category of baby products you want to carry.
Read the app description and look up the supplier online to get a feel for what type of products they offer. Also check out the online reviews to see if the supplier has a solid reputation.
Top Baby Product Dropshipping Suppliers
Once you've chosen your baby product dropshipping niche and developed your USP, it's time to find a supplier that carries the types of products you want to sell!
To help, we've listed a few reputable dropshipping suppliers in some of the most popular baby product categories. This is a great place to start your supplier research to find the best dropshipper for your business.
Natural and Organic Baby Product Supplier:

Parents are big on safety, especially when it comes to their baby. They will not buy a brand or product they don't trust. As a result, natural and organic baby product sales have increased steadily over the past decade.
The term "organic baby food" has upwards of 10K searches a month, according to Google's Keyword Planner tool. Same goes for "organic diapers" and "eco-friendly diapers".
The other great thing about these types of baby products is that parents need to restock often. So if you offer a great customer experience, you can encourage repeat business and additional sales!
GreenDropShip is based in the US and offers over 20,000 natural and organic brand name items with a great inventory of baby products for dropshipping. Available products include:
Baby food, formula, and snacks
Eco-friendly diapers and wipes
Baby skin care products
Health and wellness items (homeopathic baby remedies)
In addition, GreenDropShip offers an app for Shopify so you can add products to your Shopify store with just one click. It's an easy and convenient way to build your online dropshipping baby products business.
Baby Clothing Dropshipping Supplier: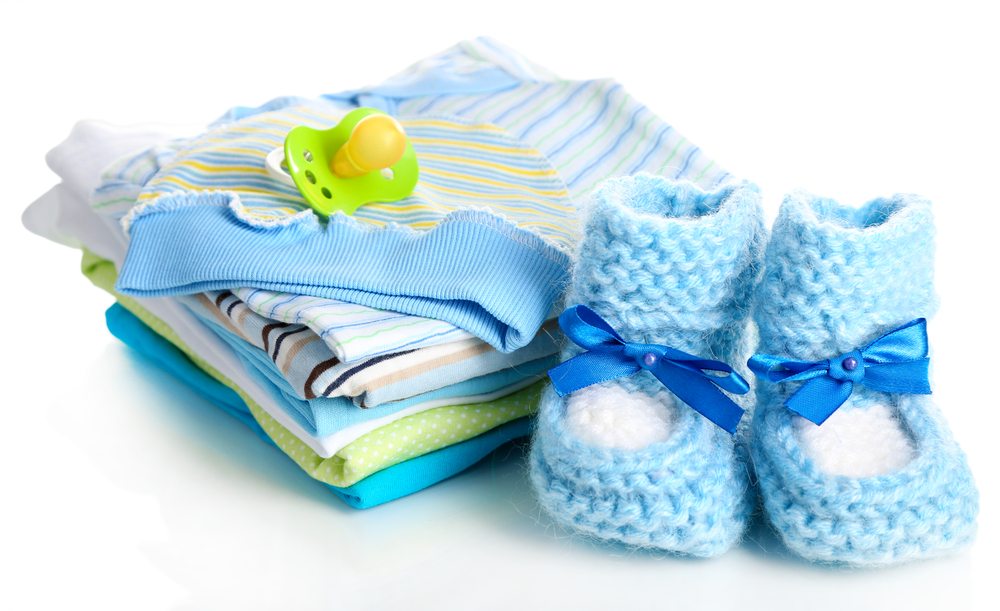 Another popular baby product niche for dropshipping is clothing and accessories. We're talking about adorable outfits, outwear, socks, shoes, hats, swaddles, and more.
Babies are messy, so parents often need to buy multiples of the same clothing items so they're ready for a quick change when needed. Plus, babies grow really fast! Which means they grow out of sizes quickly, and parents are often scrambling to buy the next size up.
As a result, once you get a baby clothing sale there's a lot of opportunity to encourage repeat purchases through upselling and cross-selling marketing tactics.
Modalyst is a dropshipping supplier that offers a wide range of products, including baby boy, girl, and unisex clothing and accessories. They also offer a Shopify app, for easy integration with your ecommerce store.
Baby Bedding and Decor Supplier: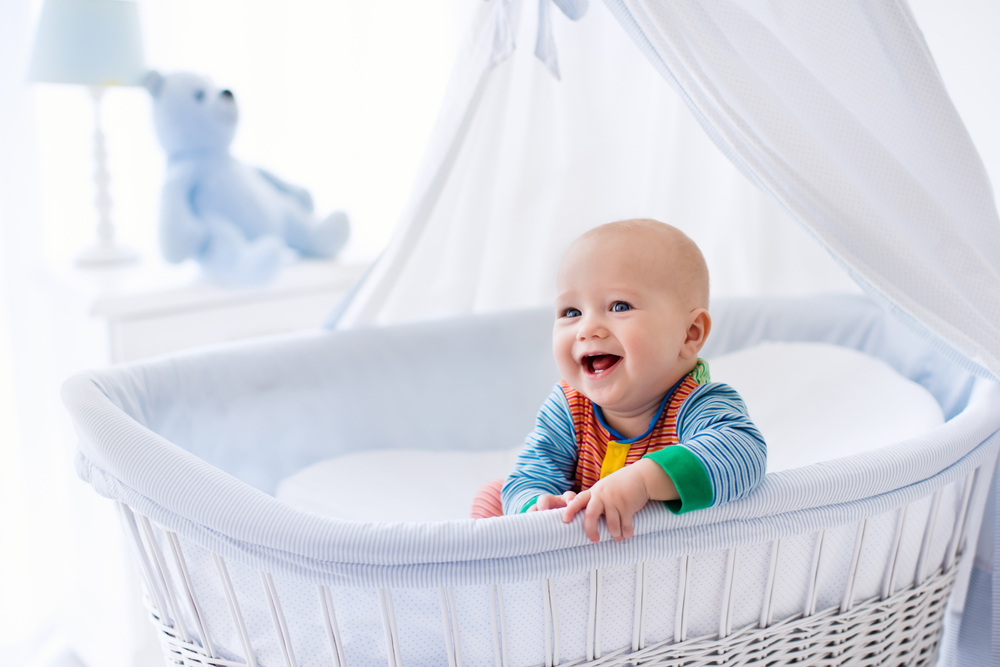 Another baby product category you might want to consider for your online dropshipping store is bedding and decor. This category has been growing in popularity over the past few years and continued growth is projected through 2025.
Baby Bedding Design is a wholesale and dropshipping supplier worth checking out. They offer the following types of baby products for dropshipping:
Baby crib bedding
Toddler bedding
Decor and accessories (mobiles, wall hanging, pillows, hampers, etc.)
Baby Toy Dropshipping Supplier: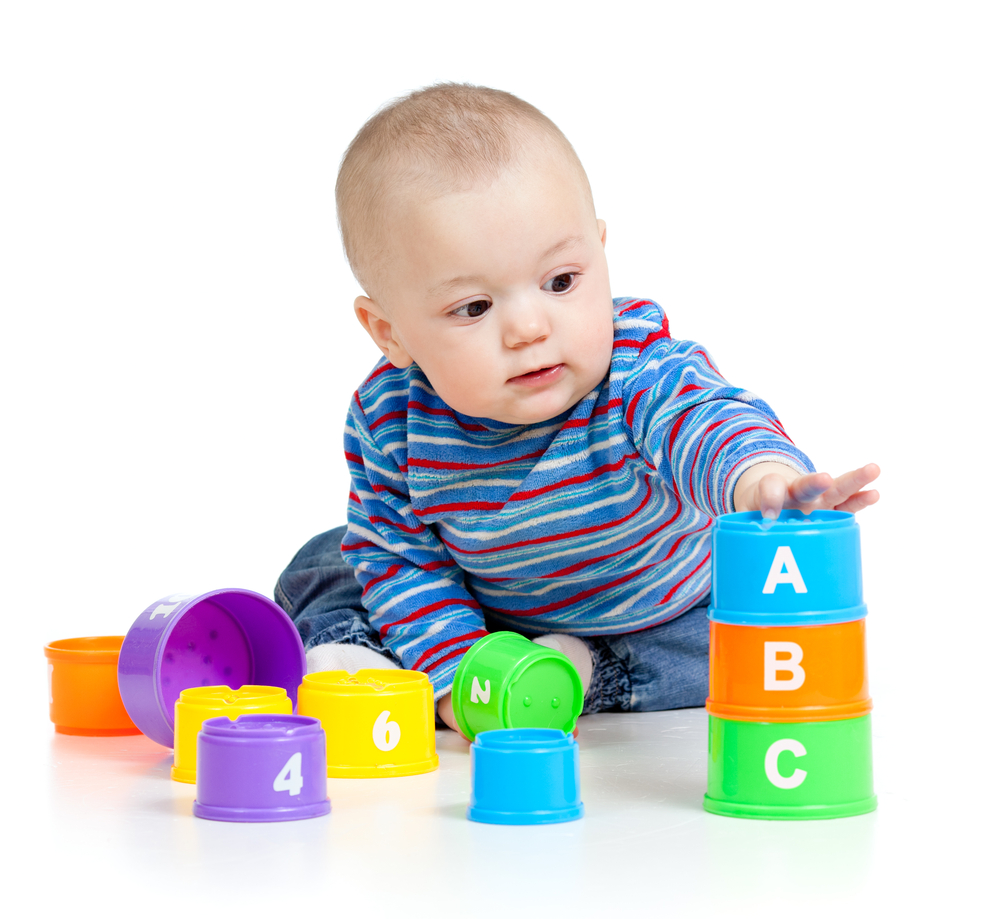 And finally, what list of baby products would be complete without mentioning toys? This is another potential dropshipping niche you might want to consider for your ecommerce store.
MerchMixer is a US-based dropshipping supplier offering a wide range of products including baby and kid's toys. In addition, they have a Shopify app for easy integration with your Shopify store.
Start Selling Natural and Organic Baby Products Today!
If your business plan includes targeting health-conscious or eco-conscious parents looking to find safe, quality products for their babies, we can help. You want to be sure your supplier is reputable, and will deliver exactly what you advertised to your customer.
GreenDropShip is the smart choice if you're looking for natural, organic, and eco-friendly products. We carry over 20,000 items in a variety of niches, including organic baby skincare, organic baby food, natural baby health products, eco-friendly diapers and wipes.
Let us take care of the logistics, while you focus on marketing to drive traffic to your ecommerce store.
Join GreenDropShip today and start making sales!