Find The Best USA Distributors For Wholesale Baby Products
Thinking about selling baby products online? It can be a profitable niche when you consider how much money new parents spend. Trust us, it's a lot. And the easiest way to get started? Dropshipping.
Close to 385,000 babies are born around the world every single day. That's a lot of newborns (and parents) that will require baby food, clothing, furniture, toys, accessories, care products, and more. In fact, the worldwide baby product market is projected to be worth over 88.72 billion US dollars by 2026.
One great thing about dropshipping baby products is you're tapping into a market with constant demand. In addition, as the months pass, babies will need new products to match their size and development level.
Ask any parent and they'll tell you, they are constantly buying new items to keep pace with their child's growth. This signals a repeat business opportunity for any entrepreneur savvy enough to capture a piece of the burgeoning baby product market. Stick with us and we'll show you how to get started.
What's The Difference Between A Distributor & A Dropshipping Supplier?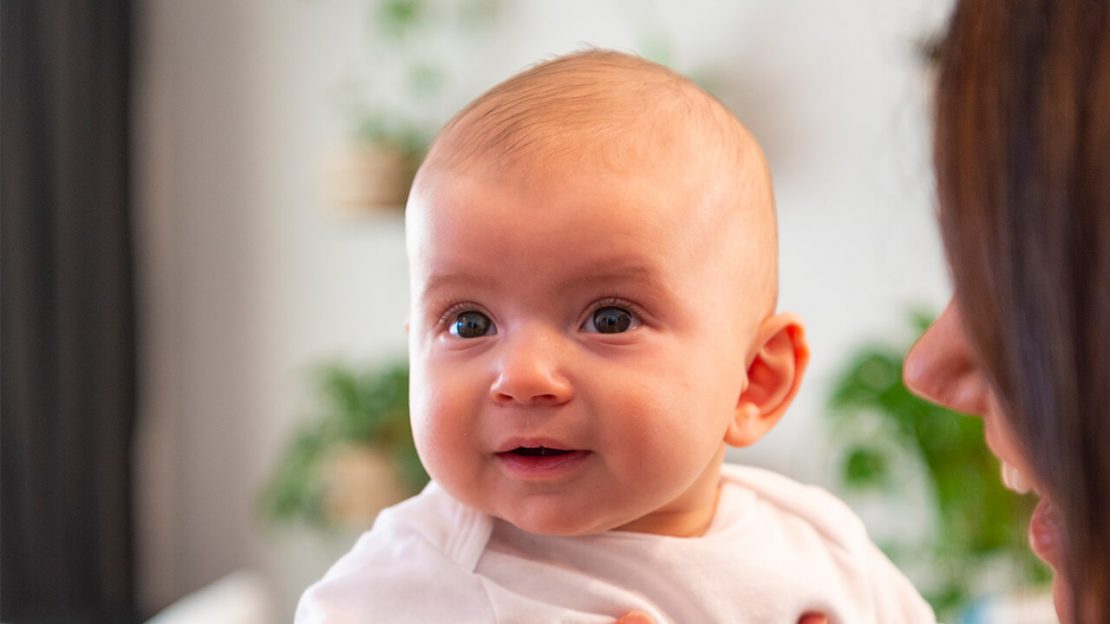 As an online merchant looking to sell baby products, you'll have to find a way to buy them wholesale so you can sell them at retail. To do this, you'll have to find a baby product distributor or dropshipping supplier (or a wholesaler, but more on that below).
So what's the difference? This is a seemingly simple question that has a slightly tricky answer. Strictly speaking, a distributor sells to the final consumer at retail prices while a supplier sells wholesale products to a business that will then sell to the final consumer.
Therefore, as an online seller, you need to only look for suppliers, right? Not so fast! There's actually quite a bit of overlap between these terms. In fact, in the nuts and bolts world of eCommerce, they essentially mean the same thing: a company that sells wholesale products to retailers.
This concept can actually be referred to by any of the following terms:
Distributor
Wholesale distributor
Supplier
Wholesale supplier
Wholesaler
If you're searching for baby product distributors online, you can use those terms interchangeably. In other words, you'll be able to buy wholesale baby products from any of the above sources, usually in bulk.
RELATED ARTICLE: How To Find Cheap Wholesale Products For Resale & Bulk-Buying
However, if want to start dropshipping baby products, then you'll have to find a specific type of supplier or distributor. These are referred to as a:
Dropshipping supplier
Dropshipping wholesaler
Dropshipper
Dropshipping distributor
Wholesale dropshipper
These are essentially wholesalers or distributors that offer dropshipping services.
Ideally, you can find a distributor/supplier/wholesaler that offers both the ability to buy in bulk and dropshipping, but we'll discuss more in the sections below.
What Do I Look For In A Baby Product Distributor Or Dropshipping Supplier?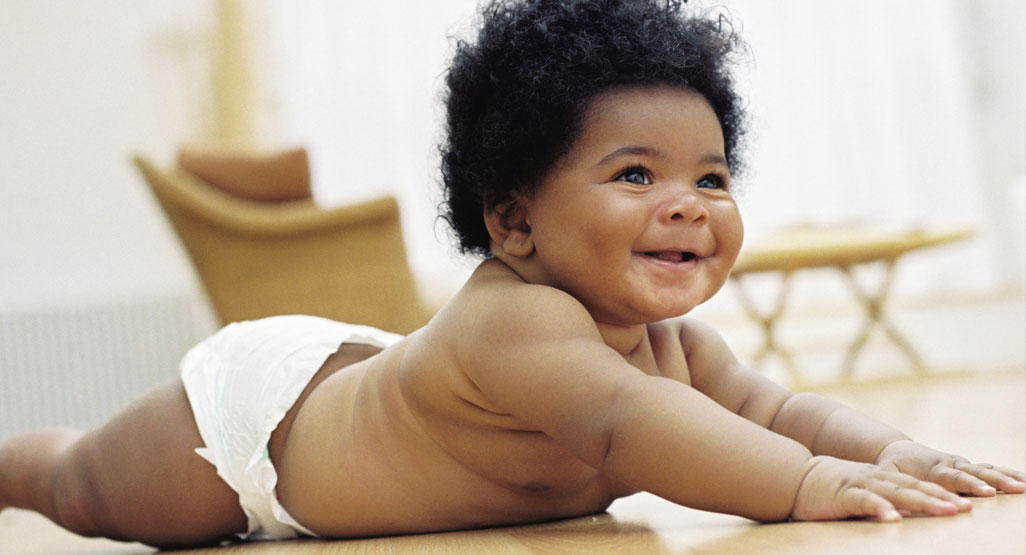 Whether you're looking for a baby product distributor or dropshipping supplier, there are certain criteria that either should have. These include:
Baby products that online shoppers want to buy.
New and emerging brands that haven't hit market saturation yet.
Affordable dropshipping fees, for both membership and per transaction.
Reasonable wholesale prices for baby products and other items.
The ability to effectively pack perishables like baby food.
Fast and dependable shipping with short lead times.
Innovative tools to maximize your profits, including Shopify apps.
Additionally, to help you identify the right baby product distributor for you, make sure you ask them the following questions:
Do they also function as a dropshipping supplier?
Are they also a wholesaler? Can you buy baby products in bulk?
What is their fee structure? Membership or per transaction?
How much does it cost?
Are there additional fees?
What's their selection of products?
Do they offer a Shopify app?
Is there still full Shopify integration without the app?
What's their refund and return policy?
Do they have customer service? Is it always available?
If you want your eCommerce baby product store to be successful, then make sure you really take the time to find the right supplier and/or distributor.
Plus, you'll have to choose what kind of retail or product-sourcing model you're planning on using: dropshipping or buying in bulk (inventory-holding). This will definitely influence your final choice of supplier/distributor.
Finally, it's totally possible to work with multiple suppliers/distributors at one time, for both baby products and other goods.
RELATED ARTICLES:
Why Should I Choose A USA-Based Baby Product Distributor Or Supplier?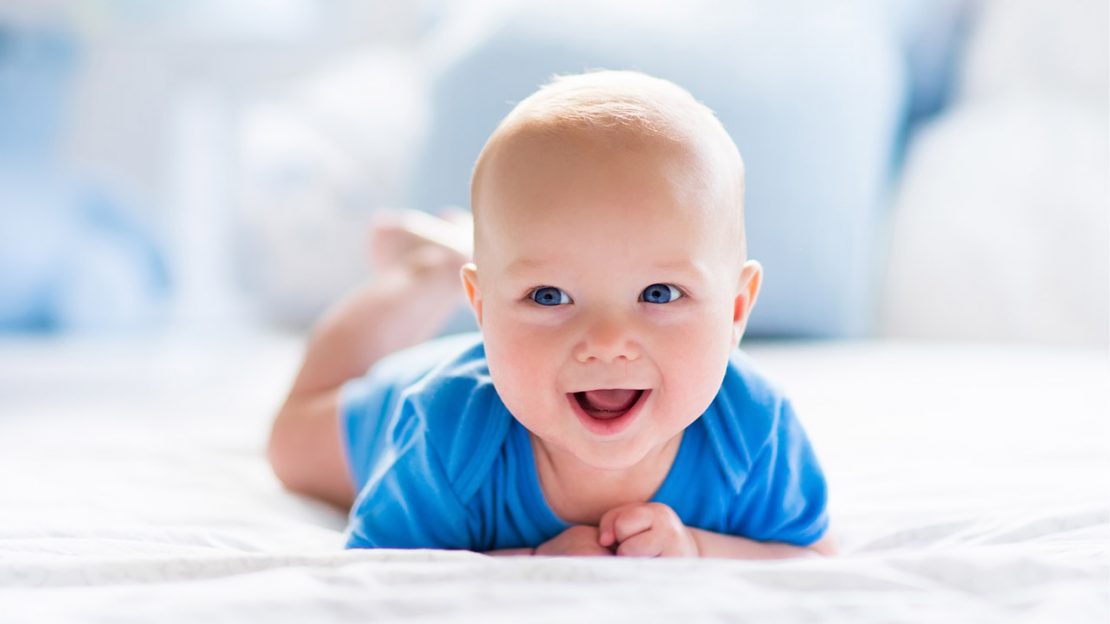 Simply put, you should always choose a distributor or dropshipping supplier that's based in the USA, including for wholesale baby products.
International distributors may have lower wholesale prices, especially if they're located in China. However, there are some serious drawbacks to using these overseas suppliers, including:
Much longer shipping times.
Lower-quality products.
Potentially toxic goods, especially baby products.
Generic or counterfeit brands.
Lack of a common language with the supplier.
Inferior quality customer service.
Return and refund policies that are confusing or incomplete.
Worse overall user experience (UX).
Lack of control over product quality.
Those are some pretty serious drawbacks!
Plus, when it comes to baby products, Chinese wholesalers have a particularly poor reputation. In fact, there have been multiple high-profile cases – including product recalls – of toxic baby products getting shipped to the United States.
As a matter of fact, the reputation for Chinese-made baby products is so poor that parents in China will pay 3 to 4 times more for items that are shipped in from other countries.
So, in conclusion, you should definitely go with a USA-based baby product distributor or dropshipping supplier. Trust us, your customers will thank you!
RELATED ARTICLES:
Why Should I Sell New & Emerging Baby Product Brands?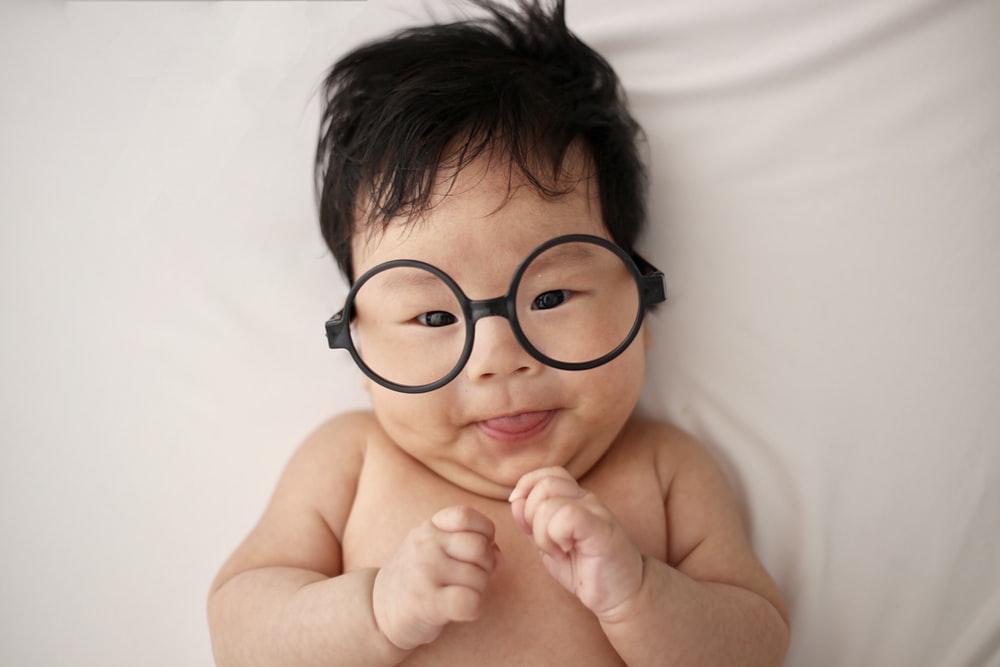 So you've decided to start selling baby products online. You've found the right distributor/dropshipping supplier, but now you need to figure out which baby products you want to sell, includign what brands you want to offer in your store.
So what baby product brands should you sell? Do you pick brands that are already established and well-known? The answer seems to be obvious: Yes, of course! Your sales will be higher due to higher brand recognition amongst online shoppers.
But let's pump the brakes for just a second. There are some excellent reasons for choosing new and emerging brands instead!
First and foremost, recognizable brands frequently hit market saturation. This means that there are too many other merchants who are already selling these brands, thereby saturating the eCommerce market.
As a result, if you still choose to sell these types of brands, then you'll need to beat your competition by:
Keeping your prices low.
Being faster at shipping and handling.
Unfortunately, when it comes to the eCommerce giants like Amazon and Walmart, it's highly unlikely that you'll be able to beat them in these key metrics. You might be able to with a handful of product categories, but not enough to get a consistent profit.
RELATED ARTICLE: How To Handle Shipping Times When Dropshipping
Sell new and emerging brands instead! Of course, the brand recognition will be lower, but you can still make some serious coin!
Choosing to sell new and emerging baby product brands means that you can:
Steer clear of saturated markets.
Inform curious consumers.
Get ahead of new trends.
Differentiate yourself from competitors.
Develop the brand identity.
If you choose emerging baby product brands, you can blaze your own path instead of trying to carve out a little slice of a crowded eCommerce market.
Plus, emerging brands are more appealing to innovators and achievers. Essentially, these are "tastemakers" who can jumpstart a trend if the marketing is on point.
Finding A Baby Product Distributor Or Dropshipping Supplier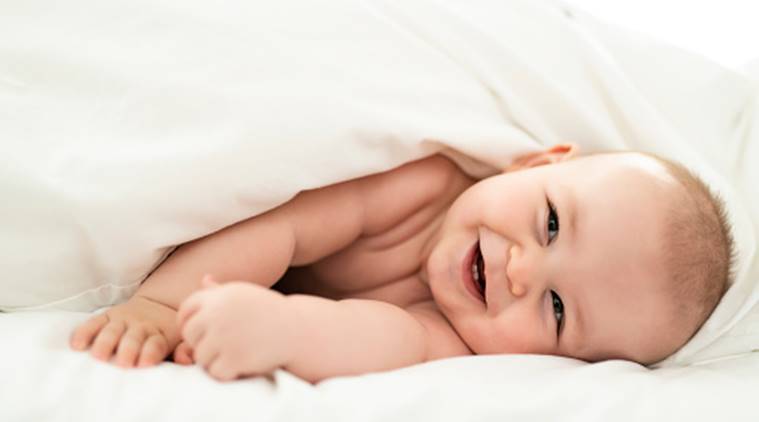 This is arguably one of the most important steps in the process. You should treat your dropshipping baby products supplier as a partner in your business. In other words, you'll be working together to retain customers and boost your profit margins.
Be sure to choose a reputable supplier with a broad inventory of baby items in your niche. One who has the ability to quickly, efficiently, and safely ship those items to your customers.
RELATED: Best Dropshipping Suppliers To Sell Online
Remember, your customers think the baby products you sell come directly from you. Therefore, they'll associate the service and quality they receive from your dropshipping supplier with your brand. It's all the same in their minds.
This is why it's essential to choose a reliable baby product supplier that does the job right. If you do, then you'll get repeat business.
As we mentioned above, some criteria to watch for when choosing a baby product dropshipping supplier:
Low wholesale prices.
Competitive membership fees.
Extensive inventory of baby items that fit your niche.
Seamless integration with your eCommerce platform.
High-quality name-brand products.
The ability to ship products quickly and efficiently.
In order to find distributors that fulfill these various criteria, many resellers look for USA-based suppliers. Simply put, they're the best option for you!
That being said, here are the easiest ways to find a distributor and/or dropshipping supplier for baby products:
1) Try Using A Search Engine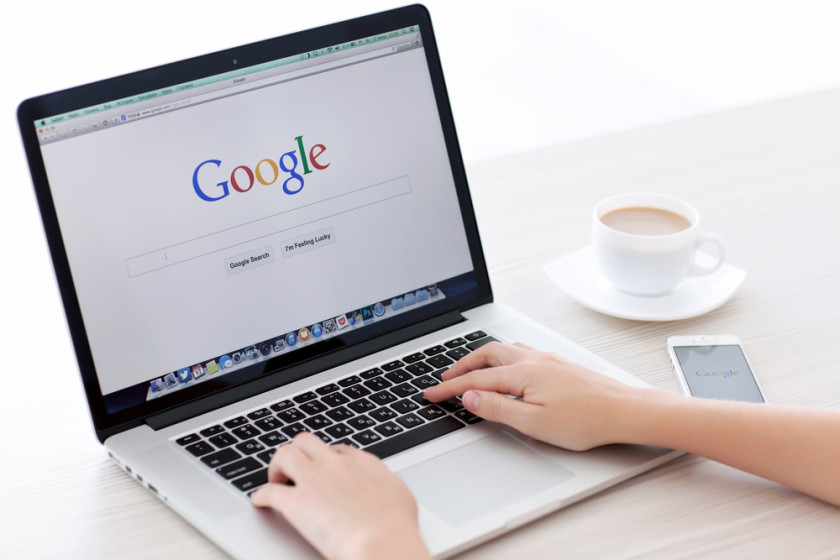 This should pretty much always be your first step. If you're looking for a wholesale baby product distributor or supplier, just start with a search engine!
In most cases, you will most likely use Google, seeing as how it's by far the most effective and efficient search engine available today.
Don't forget from the section above that you have multiple terms you can use interchangeably, including distributor, supplier, and/or wholesaler. If you want dropshipping specifically, make sure you specify that in your search terms.
Plus, you should totally sell natural and/or organic baby products – they're the best choice for your store! But you'll have to include those terms in your search phrase. You should also specify that you want USA-based distributors.
Let's take a look at some examples:
Wholesale natural baby product domestic suppliers
Wholesale organic baby product USA distributors
Organic baby food domestic dropshipping suppliers
Organic baby food USA distributors
Natural baby product wholesale USA distributors
Natural baby product USA dropshipping suppliers
Organic baby food USA wholesalers
Organic baby product USA wholesale suppliers
Wholesale gourmet baby food USA dropshippers
As you can see, there are definitely various search phrases that you can use. However, it's important to remember that you don't necessarily need to go with the top search results – instead, you should pick the distributor that best meets your needs.
2) Check A Wholesale Distributor & Supplier Directory
If you don't want to sort through search engine results, then you can also start your search in an online supplier directory. This is a list of wholesalers, including dropshipping suppliers, that have been pre-screened and vetted.
That's an important distinction because inferior, illegitimate, or even fake dropshipping suppliers exist, usually based overseas. Using a directory means you'll only see legitimate suppliers.
Plus, rather than looking for dropshipping suppliers one by one, you can use the directory's search function or browse the listings. Most directories include general merchandise suppliers, but there are some directories that have entire sections that are exclusively devoted to baby products.
Some of the more popular distributor/supplier directories include:
These directories will also sort the overseas distributors/suppliers versus those based in the USA. Remember, under pretty much every circumstance, it's preferable to choose a US-based distributor/supplier, especially for baby products.
Plus, you have to pay to use most of these directories. So, if you're trying to limit your startup costs, then you might want to skip this option.
3) Contact Baby Products Manufacturers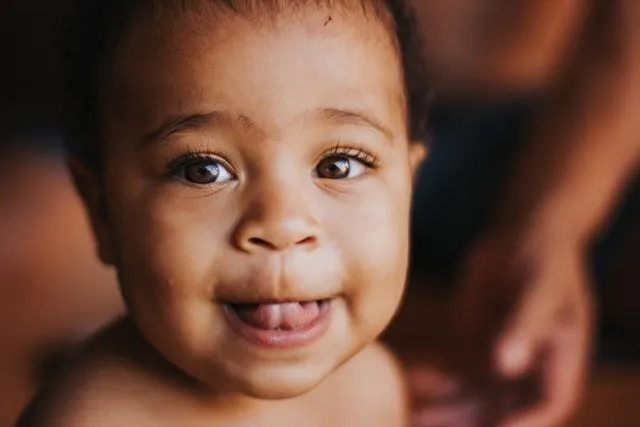 Would you rather not comb through hundreds of search engine results for baby product distributors? Don't want to pay for a supplier directory? If so, then you should just go straight to the "proverbial source".
In other words, you can just reach out to the wholesale baby product manufacturer and inquire what distributors and/or dropshipping suppliers sell their goods wholesale.
Additionally, if you already know that you want to focus on natural and organic baby products, then you can simply contact the wholesale baby product producers that manufacture these types of items.
There are tons of options to choose from, including products like baby food, baby care, diapers, baby health, baby apparel, and baby toys.
If you're looking for a list of high-quality, pre-screened baby product manufacturers with great reputations, then check out the following:
Finally, there are also private label or white label baby product suppliers that are based in the USA. However, you'll have to determine if private labeling or white labeling baby products is the right business model for you as a merchant.
RELATED ARTICLE: Private Label vs. White Label Dropshipping: Which Is Better?
4) Use The Shopify Marketplace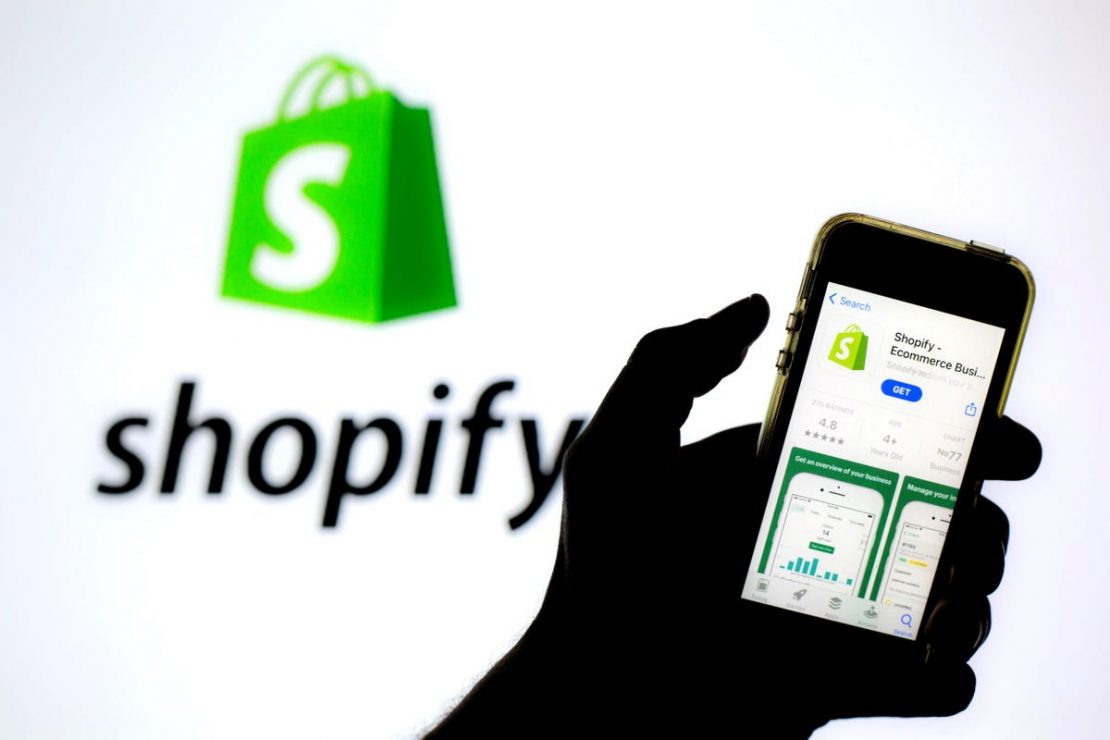 If you've chosen the Shopify eCommerce platform to sell baby products, then you can browse their marketplace to find dropshipping apps for baby products.
This is another great reason to launch your online store on this platform!
To find a list of Shopify dropshipping suppliers, go to the Shopify App Store and click: Categories > Finding Products > Dropshipping or Finding Suppliers.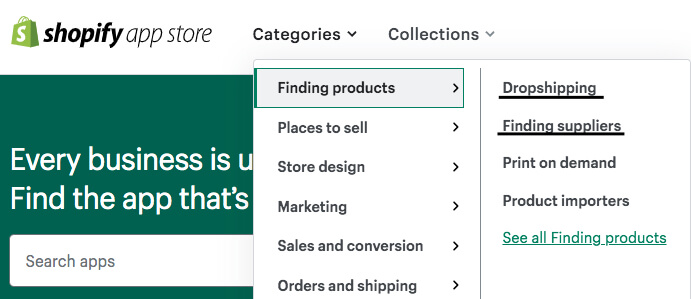 You'll see a list of all the available dropshipping suppliers that offer a Shopify app, which makes it really simple to integrate with your store.
From here you may need to do a little sleuthing to figure out which of the suppliers stocks the category of baby products you want to carry.
That being said, just make sure you read the app description and look up the supplier online to get a feel for what type of products they offer. Also, check out the online reviews to see if the supplier has a solid reputation.
5) Choose A Baby Product Distributor Like GreenDropShip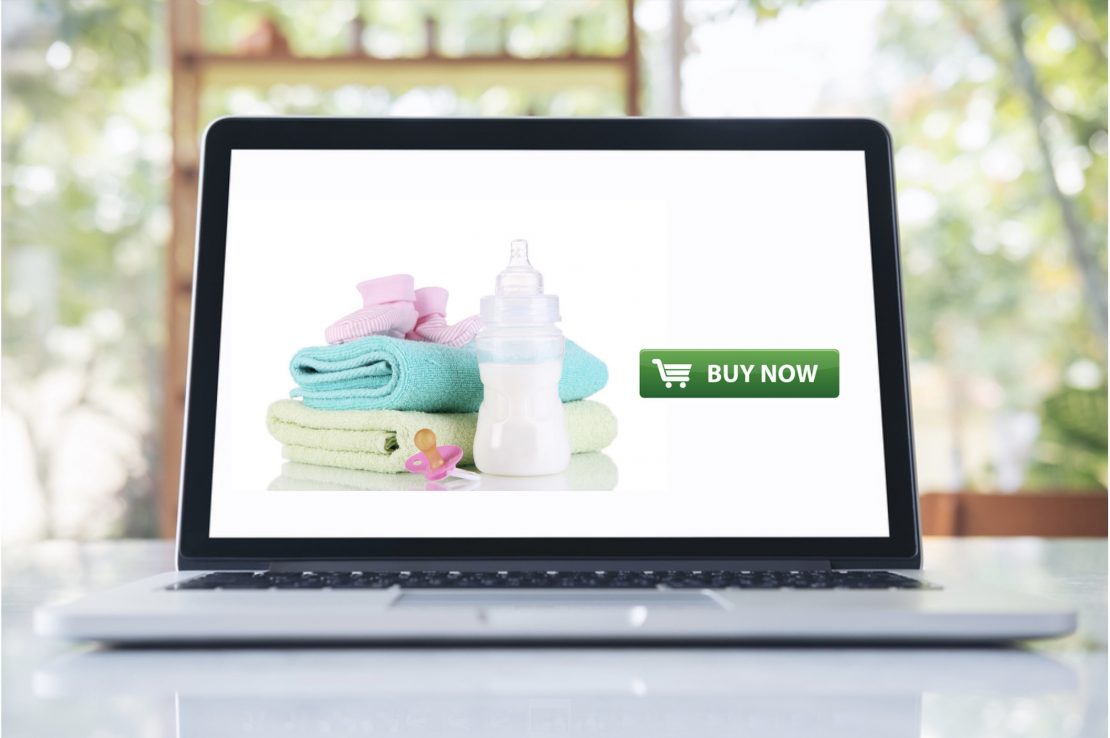 So you've decided to sell baby products online. That's great! If you want to focus on natural and organic baby products, then there's really only one obvious choice: GreenDropShip.
First of all, it's important to remember that natural and organic goods – including baby products – are becoming increasingly popular with consumers.
Is your target market health-conscientious? Looking for gourmet goods? Flush with disposable income? If so, then you need to choose a baby product distributor or supplier with a large selection of natural and organic items.
In other words, they'll need a wide variety of specialty and gourmet baby products that are 100% natural. No artificial additives, preservatives, or extra ingredients – just the real thing!
GreenDropShip offers an incredible selection of natural and organic baby products, including food, baby care, baby health, and diapers. This includes both recognizable and new brands, most of which are made in the USA.
Our amazing variety of wholesale baby products includes:
Natural and organic wholesale baby food without any artificial ingredients.
Comprehensive nutritional information on all our wholesale baby products.
Recognizable wholesale baby brands that consumers know and love.
New and emerging wholesale baby brands that haven't hit market saturation.
Wholesale baby brands based in the USA with easy-to-source ingredients.
GreenDropShip is also the leading distributor and dropshipping supplier for all kinds of natural and organic products, including groceries, home goods, beauty products, health and wellness items, vitamins and supplements, and pet products.
Top Baby Product Distributors & Dropshipping Suppliers
Once you've chosen your baby product dropshipping niche and developed your unique selling proposition (USP), it's time to find a supplier that carries the types of products you want to sell!
To help, we've listed a few reputable dropshipping suppliers in some of the most popular baby product categories. This is a great place to start your supplier research to find the best dropshipping distributor for your business.
Natural and Organic Baby Product Distributor & Supplier: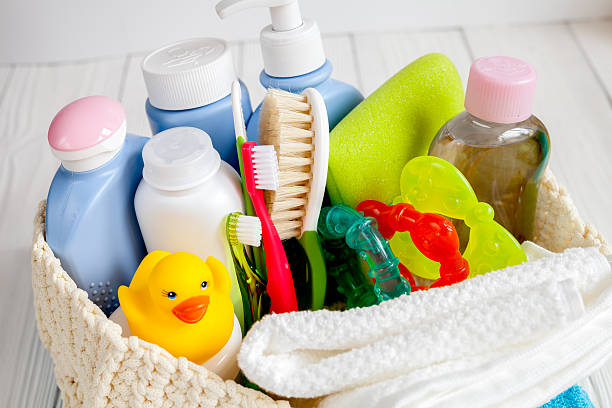 Parents are big on safety, especially when it comes to their babies. They will not buy a brand or product they don't trust. As a result, natural and organic baby product sales have increased steadily over the past decade.
The term "organic baby food" has upwards of 10K searches a month, according to Google's Keyword Planner tool. The same goes for "organic diapers" and "eco-friendly diapers".
The other great thing about these types of baby products is that parents need to restock often. So if you offer a great customer experience, you can encourage repeat business and additional sales!
GreenDropShip is based in the US and offers over 20,000 natural and organic brand name items with a great inventory of baby products for dropshipping. Available products include:
Baby food, formula, and snacks
Eco-friendly diapers and wipes
Baby skin care products
Health and wellness items (homeopathic baby remedies)
In addition, GreenDropShip offers an app for Shopify so you can add products to your Shopify store with just one click. It's an easy and convenient way to build your online dropshipping baby products business.
Baby Clothing Distributor & Dropshipping Supplier: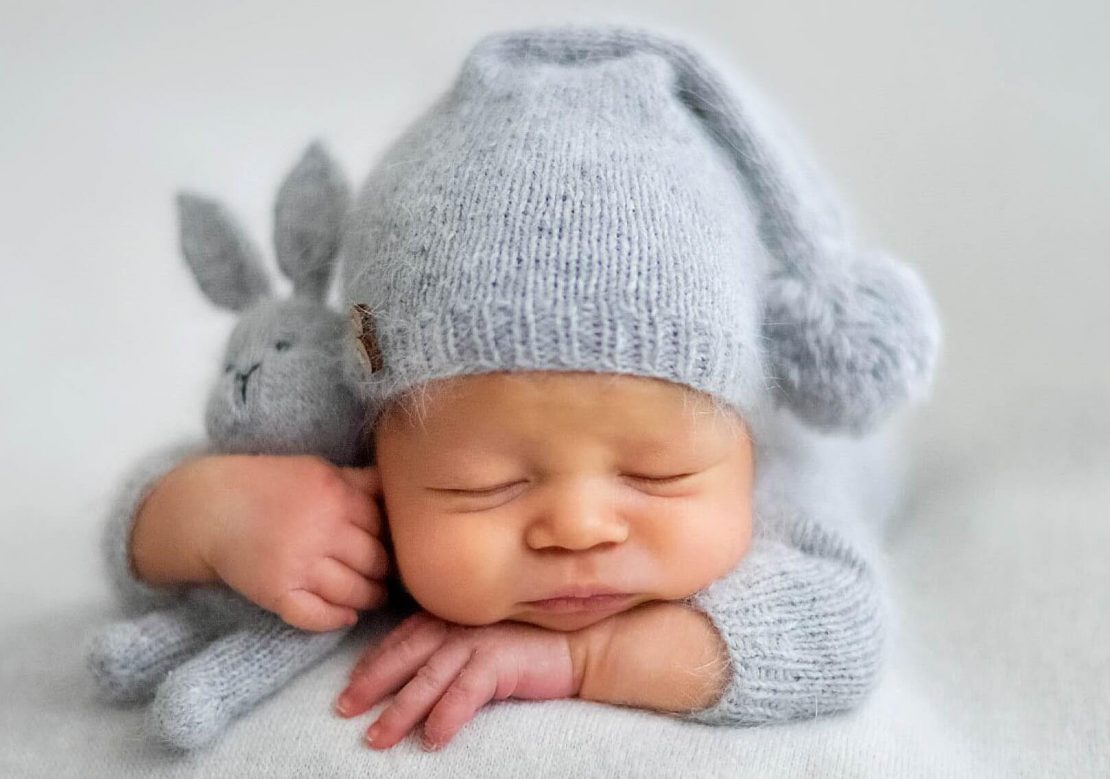 Another popular baby product niche for dropshipping is clothing and accessories. We're talking about adorable outfits, outwear, socks, shoes, hats, swaddles, and more.
Babies are messy, so parents often need to buy multiples of the same clothing items so they're ready for a quick change when needed. Plus, babies grow really fast!
This means they grow out of sizes quickly, and parents are often scrambling to buy the next size up.
As a result, once you get a baby clothing sale there's a lot of opportunity to encourage repeat purchases through upselling and cross-selling marketing tactics.
Modalyst is a dropshipping supplier that offers a wide range of products, including baby boy, girl, and unisex clothing and accessories. They also offer a Shopify app, for easy integration with your eCommerce store.
Baby Bedding & Decor Distributor & Supplier: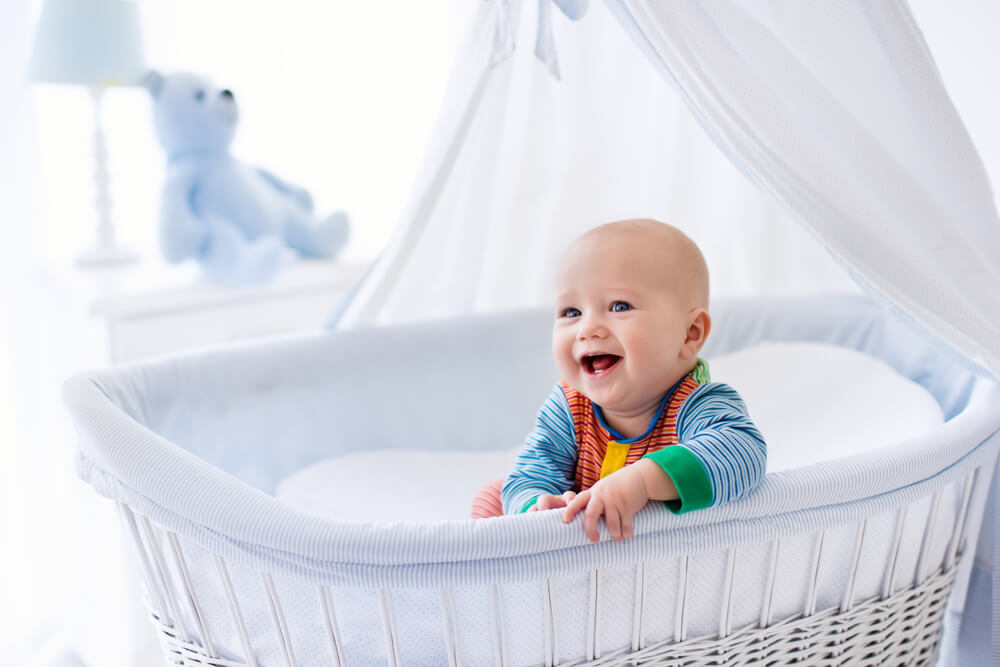 Another baby product category you might want to consider for your online dropshipping store is bedding and decor. This category has been growing in popularity over the past few years and continued growth is projected through 2025.
Baby Bedding Design is a wholesale and dropshipping supplier worth checking out. They offer the following types of baby products for dropshipping:
Baby crib bedding
Toddler bedding
Decor and accessories (mobiles, wall hanging, pillows, hampers, etc.)
Baby Toy Distributor & Dropshipping Supplier: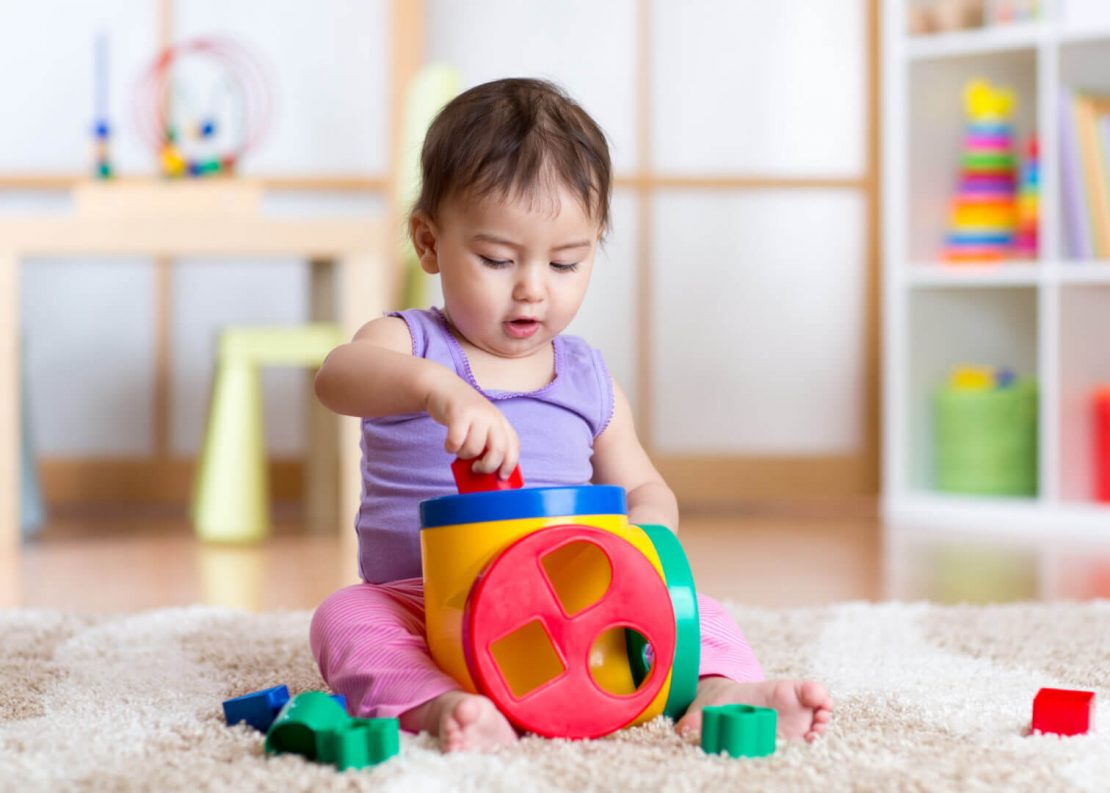 And finally, what list of baby products would be complete without mentioning toys? This is another potential dropshipping niche you might want to consider for your ecommerce store.
MerchMixer is a US-based dropshipping supplier offering a wide range of products including baby and kid's toys. In addition, they have a Shopify app for easy integration with your Shopify store.
How Do I Dropship Baby Products?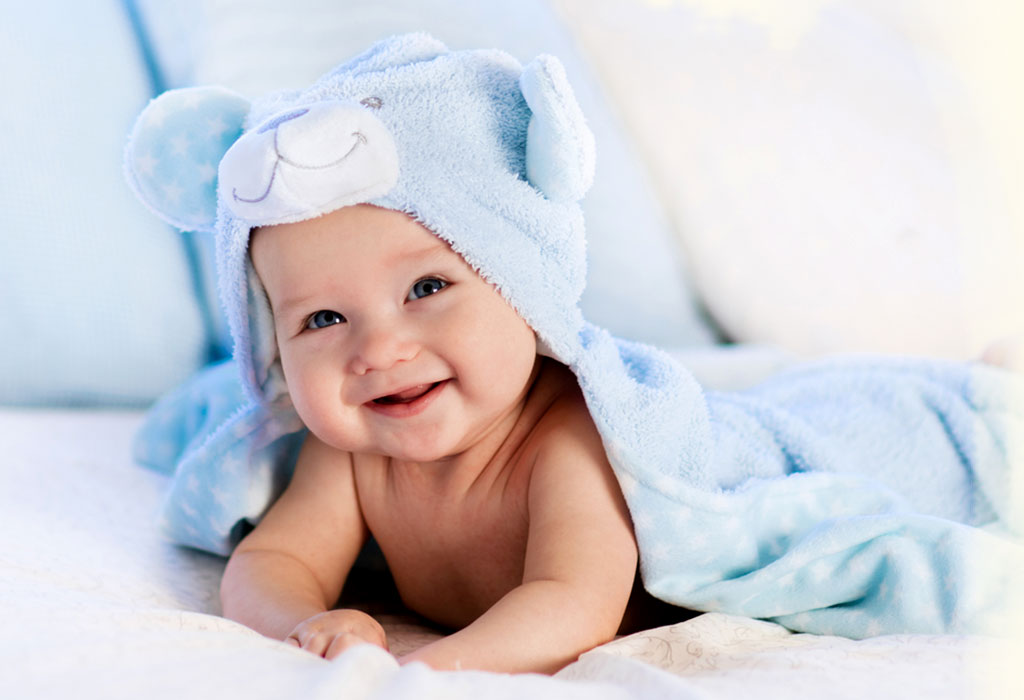 So you've been thinking you want to start an online business to sell baby products. We're here to tell you, that's a smart strategy. We recommend this retail method to anyone who wants to launch an eCommerce store.
With dropshipping, you only need to purchase any baby items you actually sell. This effectively eliminates pretty much all of your inventory risks.
So let's take a look at what it takes to get up and running in the dropshipping baby products business. Basically, you'll need to determine what type of baby products to sell, set up an online store, and choose your dropshipping supplier.
But before we dive into all that, let's take a minute to be sure we understand how you actually dropship baby products and how this business model can benefit your bottom line.
How Dropshipping Baby Products Works
There are a few different ways you can sell baby products online, but dropshipping is by far the easiest and most convenient. With dropshipping, you'll never have to store or handle any inventory, so you can start selling with little to no startup costs.
RELATED ARTICLE: Can You Start Dropshipping With No Money?
Instead, your dropshipping supplier will store, pull, pack, and ship products directly to your final customer. This leaves you free to focus on marketing and making more sales!
The difference between your supplier's wholesale baby product price and the retail price you sell the item for is your profit. That's basically money in your pocket with every online sale.
And since you only pay for products when you get an order, you have the opportunity to test multiple brands to see which are strong sellers for you. Then you can easily adjust your online inventory to add more of the products that are popular and drop those that aren't.
By doing this you can find the perfect mix of baby products to meet the needs of your customers, without worrying about having a bunch of unsold inventory sitting on a warehouse shelf.
Determine Which Baby Products To Sell
The baby product market is both big and competitive. There are tons of different brands and types of products you can sell. That's why it's super important to narrow your focus and target a well-defined dropshipping niche.
Do some research and check out your online baby product competition. Then think about what your unique selling proposition (USP) could be. How can you stand out from the crowd?
RELATED ARTICLE: Product Research: How To Find Products For Your Store
The answer to this question will ultimately guide you as you choose which baby products you want to sell. You'll be curating your dropshipping store's selection to cater to a specific demographic or consumer group.
Maybe you want to specialize in unisex baby clothing? Or organic and eco-friendly baby items? Or maybe toys that encourage brain development? There are a lot of options out there! Find a gap you can fill, and use clever marketing to reach those customers.
One way to uncover a potential baby products dropshipping niche is to research trending products in that industry. There are some free tools you can use, such as Google Trends or Trend Hunter.
However, if you want a really comprehensive product research tool, you might consider investing in a paid solution like Jungle Scout or Sell The Trend.
RELATED ARTICLE: How To Use Google Trends For Dropshipping
While these more in-depth tools do cost money, many sellers swear by them to find the best baby products to sell, especially when you're just starting out and building your brand.
Create Your Online Baby Store
Once you've determined your niche and USP, it's time to create your online baby store! Setting up an online store is a relatively straightforward process. First, you'll need to choose a web hosting service and a payment gateway, which is the service that will allow you to accept payment from customers.
RELATED ARTICLE: How to Make a Dropshipping Website To Sell Products
Second, you'll need to design and build your actual website. There are a couple of different ways you can go about this, but the easiest and most popular option is to launch an online store on Shopify.
This eCommerce platform is pretty much a plug-and-play solution that comes with pre-built design templates and is easy to set up (no coding skills required). Plus the platform offers a ton of really useful Shopify apps that can help you do everything from email marketing, to lead generation and bookkeeping.
One thing to keep in mind when choosing an eCommerce platform is to be sure it will integrate with your chosen dropshipping baby product supplier(s).
For additional information on building your online store, including a step-by-step guide, check out the following resources:
Choose GreenDropShip As Your Baby Product Distributor Or Dropshipping Supplier!
If your business plan includes targeting health-conscious or eco-conscious parents looking to find safe, quality products for their babies, we can help. You want to be sure your distributor supplier is reputable and will deliver exactly what you advertised to your customer.
GreenDropShip is the smart choice if you're looking for natural, organic, and eco-friendly products. We carry thousands of items in a variety of niches, including organic baby skincare, organic baby food, natural baby health products, eco-friendly diapers, and wipes.
We've also got a ton of other products and niches, including:
GreenDropShip carries both established and recognizable as well as new and emerging brands, thereby giving merchants plenty of choices in the types of products they want to sell.
If you're selling baby products on Shopify, then you'll love our Shopify dropshipping app! You can easily add baby products to your store with just a few clicks!
We also integrate seamlessly with all the major platforms like Amazon, Shopify, or WooCommerce via our product feeds.
Join GreenDropShip today and start making sales!