How To Sell Homeopathic Medicine Online
There's been a lot of buzz lately about natural medicine and daily supplementation to boost overall health. That might be what got you wondering about how to sell homeopathic medicine online in the first place.
If Covid taught us one thing, it's that having a strong immune system matters. And instead of turning to over-the-counter chemical treatments, many consumers are looking to boost their everyday health and immunity through homeopathic remedies in the form of tinctures, pills, herbs or topicals.
For e-commerce entrepreneurs, this increased demand for natural, homeopathic remedies presents a unique online sales opportunity. We'll walk you through the process for selling homeopathic medicine online; from setting up your dropshipping store, to choosing and marketing the right products.
What is Homeopathic Medicine?
Homeopathy is a practice and field of medicine based on the idea that "like cures like." Meaning, if a substance causes a symptom in a healthy person, giving that person a small amount of the same substance might cure the illness. A homeopathic dose is designed to enhance the body's natural healing and self-regulatory processes.
The practice of homeopathy encourages the body to improve its systems and disorders without the need for chemical intervention. You might think it's some new-age hippie thing, but homeopathic medicine has a history of experience spanning 200 years.
Under the care of a trained health care practitioner, homeopathic medicines have been successfully used to treat a host of problems such as allergies, coughs, colds, flu, stress, muscle pain and teething, as well as chronic conditions, like asthma, depression, hypertension, and arthritis.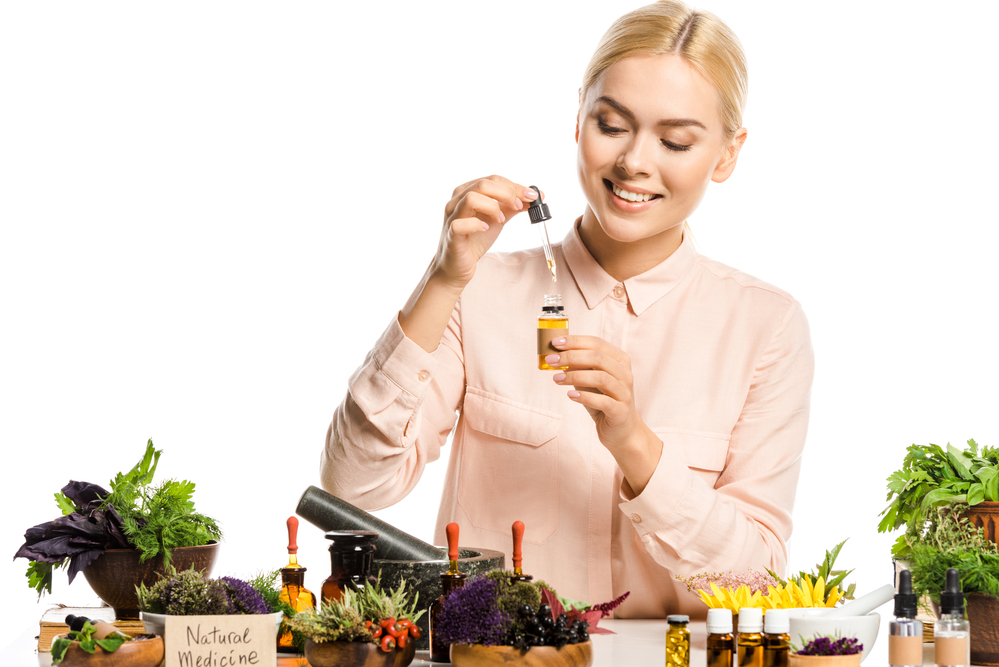 Launch A Website To Sell Homeopathic Medicine
Ready to dive in and start selling homeopathic medicine online? You're going to need an optimized website, wholesale supplier, marketing plan, and quality product listing to do it successfully.
Sound overwhelming? Don't worry, we can help you with all of that. Read on to learn everything you need to know to start a homeopathic e-commerce business… right from the comfort of your own home.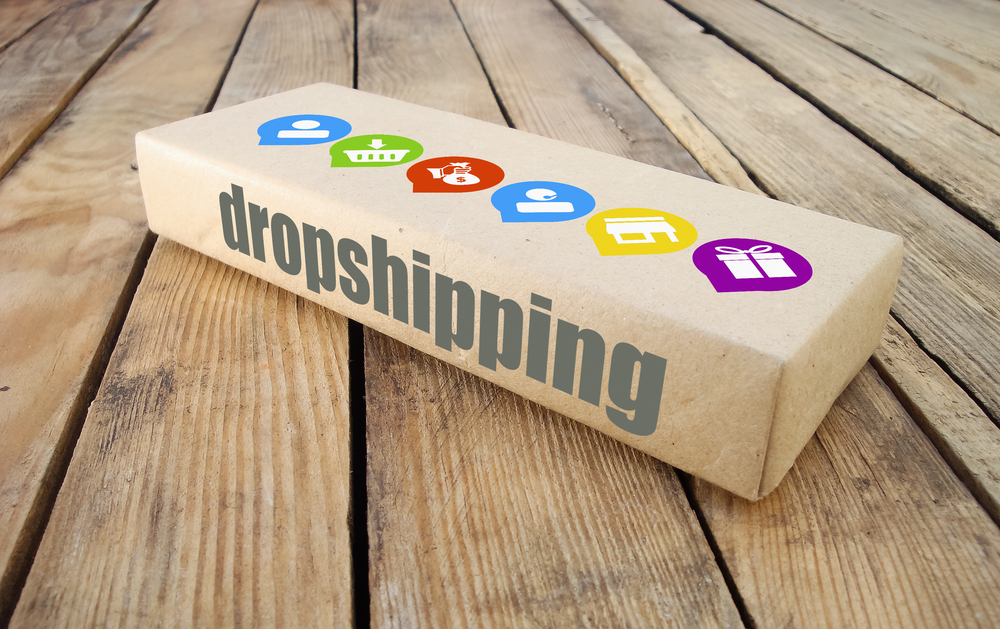 Dropshipping Homeopathic Medicine
One of the first steps in figuring out how to sell homeopathic medicine online is to select an order fulfillment method. Why choose dropshipping as your retail model? Because when it comes to selling homeopathic products, we think there's no easier way to go.
Think about it, where else are you going to find a online business model that enables you to start selling with:
Low startup costs
No need to manage inventory or store products
Not having to deal with shipping or handling
With dropshipping, you won't have to store or handle any inventory. Your supplier maintains all the homeopathic products for you, then pulls, packs and ships the orders to your final customers. Pretty simple, right?
Plus some medicinal items need to be kept cool. With dropshipping, your supplier handles all the logistical concerns, including managing any temperature and refrigeration needs.
Basically, you get to focus your time and energy on what you do best as an entrepreneur, marketing to attract the right niche customers to your website. Your dropshipping supplier will handle the rest. That's why we think dropshipping is the easiest and quickest way to start selling homeopathic medicine online.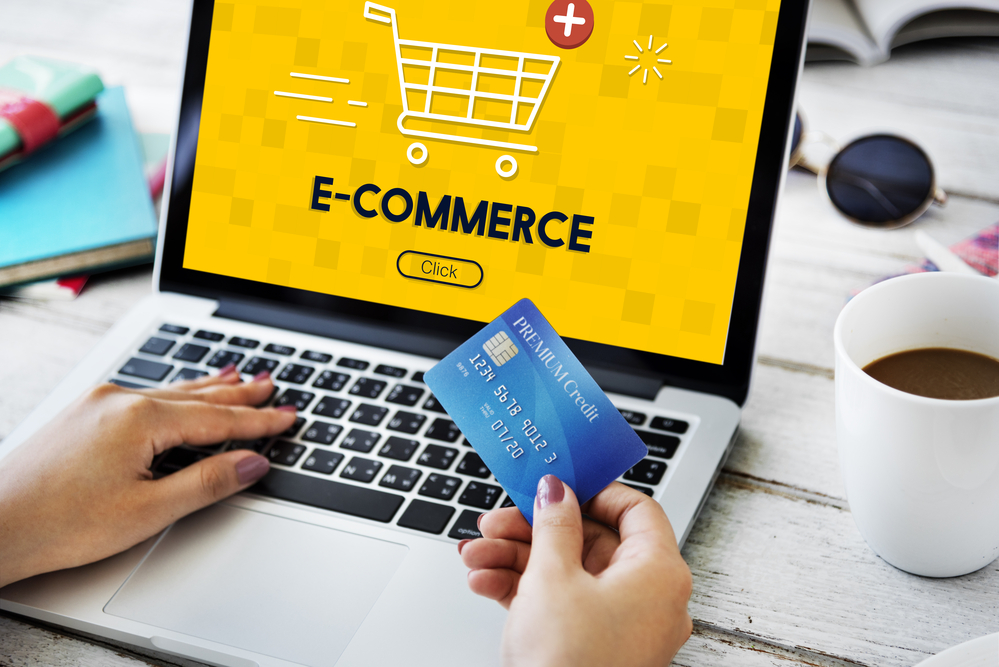 Choose an eCommerce Platform
The next step is choosing an e-commerce platform to launch your dropshipping store. There are a lot of different options out there, but for new entrepreneurs it often makes sense to go with a well-established platform that offers a user-friendly interface with built in tools and support.
Four (4) options that are both trusted and popular include:
Shopify – This e-commerce platform has a ton of built-in features, which make it super easy for newbies to get up to speed quickly and start selling products. Shopify is pretty much a plug-and-play e-commerce platform. It also has a lot of useful apps to help you further optimize your online store and business operations.
WooCommerce – If you have or plan to build a WordPress site, this plugin will make your website shoppable. You get to use all the design features of WordPress to build a very personalized site, and you get the intuitive shopping functionality of WooCommerce. Web hosting and search engine optimization (SEO) are also included.
Amazon – The behemoth of online shopping, and the most widely known e-commerce platform. If you choose Amazon to sell products, you gain access to their huge customer base and excellent service.
eBay – Another well known and popular platform. Choosing eBay allows you to carry your own handmade products, alongside dropshipping items. Plus their bidding system might result in you earning a higher price for some items.
Keep in mind that all these e-commerce platforms require paying memberships or transactional fees. So be sure to compare pricing structures, and consider the volume of products you plan to carry and sell before making your final choice.
Set Up Your Online Store
Once you know which e-commerce platform you're going to use, it's time to get your online store up and running!
There are several steps and decisions you'll need to make before launching your website to sell homeopathic medicine. Some of the tasks you'll want to complete include:
Research your target market and competition.
Develop your brand and unique selling proposition (USP).
Know your e-commerce legal requirements.
Set up your domain and payment gateway.
Select your dropshipping supplier(s).
Optimize your website for SEO.
Choose which products to sell and import them into your store.
Market and promote your store to drive traffic and sales.
Monitor analytics and tweak your strategy for better results.
For more detailed information on how to set up and optimize your e-commerce store, check out the following guides. In these posts we break down each of the steps above and give you tips and tricks for how to get it all done.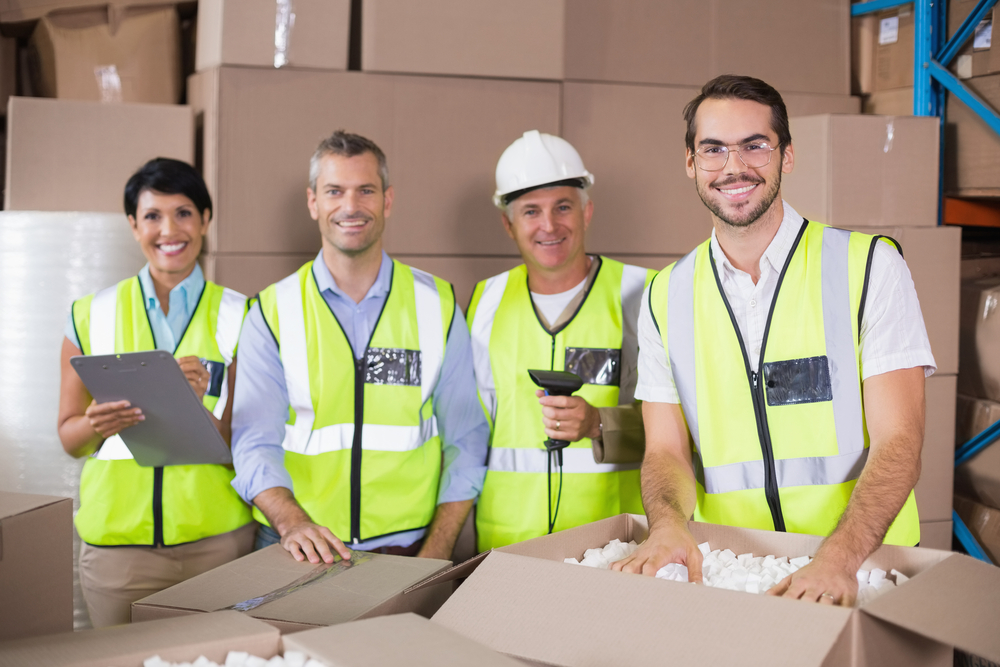 Find The Right Homeopathic Suppliers
Want to know how to sell homeopathic medicine online? It all starts by partnering with the right dropshipping supplier.
You'll want to choose a well-established company that offers high quality, brand name products and can easily integrate with your online store. Some homeopathic dropshipping suppliers to consider:
GDS offers over 20,000 organic and natural products that include groceries, health & wellness, supplements, beauty products, and household supplies. We also integrate with all four major e-commerce platforms mentioned above, and feature an excellent selection of reputable brand name homeopathic medicines and other products.
Bangalla is one of the largest organic suppliers in the nation. They offer a range of organic and natural products including homeopathic items. Dropshipping is available.
This is a cruelty-free brand that is organically farmed and uses ethically wildcrafted ingredients whenever possible. Native also offers dropshipping services.
Palko Services is a nationwide wholesale distributor of health products. Many of their products are organic and cruelty-free. This dropshipping supplier offers a well-rounded mix of supplements, homeopathy, personal care, and botanical extracts.
Marketing Tips To Sell Homeopathic Medicine
If you want to be successful at selling homeopathic medicine online, you need to understand your product!
Learn as much as you can about homeopathy. Educate yourself about the various ingredients and treatments.
Then, once you import these products into your online store, be sure to write unique product descriptions sharing this knowledge with your customers. You can definitely start with the description provided by your dropshipping supplier, but then update it to make it more engaging and on-brand.
One important thing to note when it comes to selling any type of medicinal product, you do NOT want to make any unsubstantiated health claims. It's a good idea to familiarize yourself with the Federal Trade Commission's (FTC) homeopathic medicine and advertising rules before writing your web copy.
The good news (for you) is that most of the marketing compliance burden falls on the brand manufacturers. This means if you stick to well-known, reputable homeopathic brands – you can follow their lead when it comes to describing their products. Some of the top brand names in the homeopathic medicine industry include:
Boiron
Hyland's
Forces Of Nature
Simalsan
Natures Way
Many of these brand websites contain links to research studies you can cite when describing how their products work. Along with important information about when and how to use the products, including proper dosing.
It's also recommended that you consider adding some medical disclaimer language to your website. You are not a doctor! It's a good idea to speak with your legal advisor about what type of health or medical disclaimer makes sense to include, based on the products you plan to sell.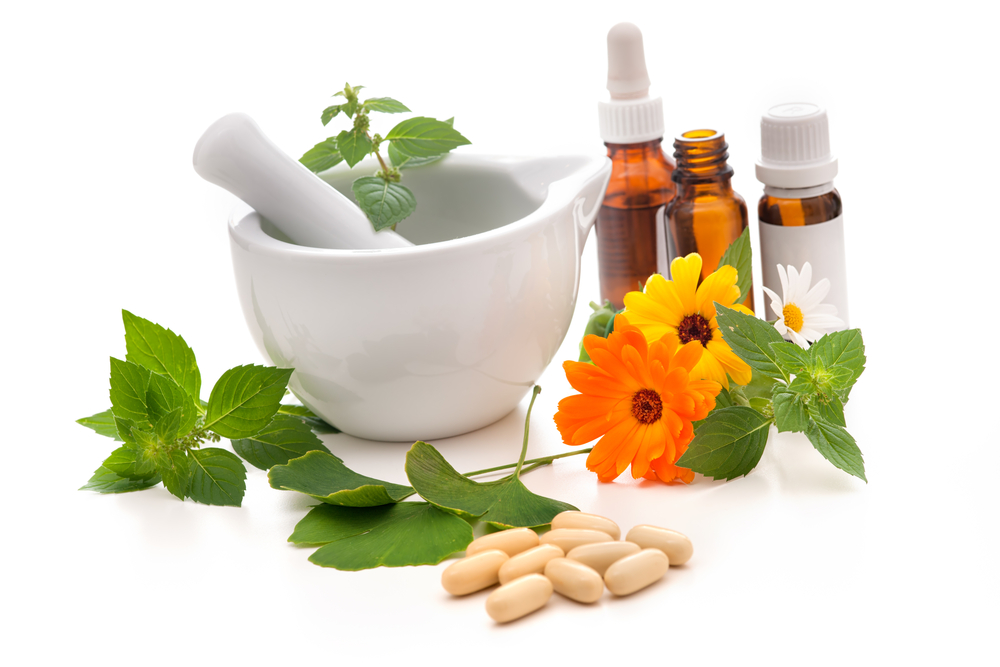 Top Homeopathic Products To Dropship Online
According to Keyword Planner, the term "homeopathic medicine" has between 10-100K monthly searches on Google. That's huge! And it's a strong indicator that lots of people are interested in homeopathy and looking for homeopathic products online.
To ensure you attract interested shoppers to your dropshipping store, you'll want to feature a solid variety of popular homeopathic products on your website. GreenDropShip offers a wide range of homeopathic medicine from well-known and reputable brands.
Check out some of the top-selling items from our inventory. We're sure you'll find products your customers would love!
1. Boiron: ColdCalm Homeopathic Cold Medicine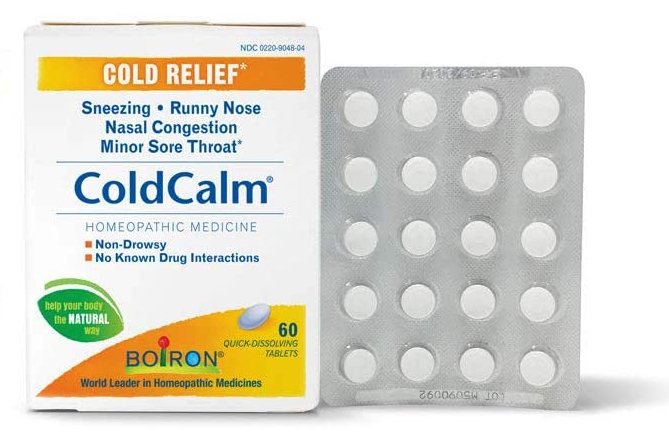 Boiron is a well-known brand in homeopathic medicine, and this is one of their most popular items, particularly during the cold winter months. In fact, ColdCalm is a Certified Amazon's Choice product – with over 2,500 reviews and an average rating of 4.7 Stars.
Consumers dissolve these tablets under the tongue for temporary relief of cold symptoms such as sneezing, runny nose, nasal congestion and minor sore throat pain.
2. Historical Remedies: Homeopathic Pick Up Drops for Energy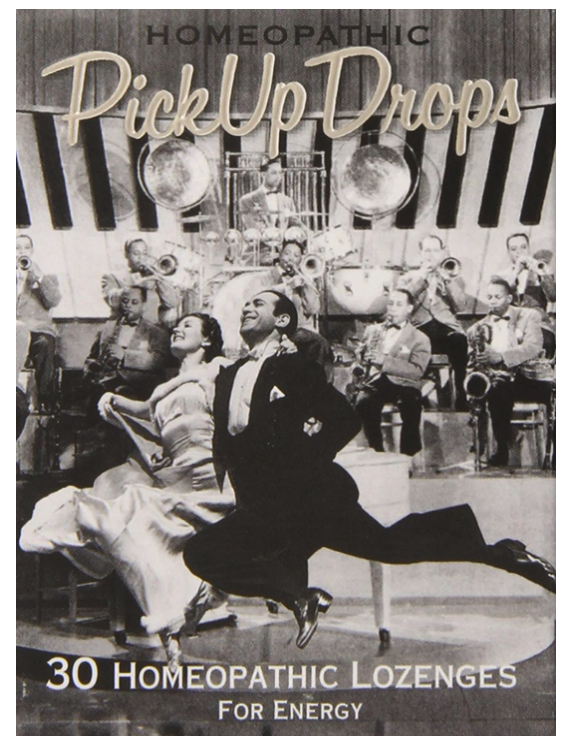 In today's world, who doesn't need a little pick-me-up now and then? These homeopathic energy drops from Historical Remedies are just the thing to help your customers get through a tough day.
Pick Up Drops are designed to re-energize the body when you're tired due to stress or the first signs of a cold. Aconite is a key ingredient in this homeopathic formulation that helps provide support for folks feeling overworked, rundown, or those struggling with seasonal or travel changes.
3. Boiron: Arnicare Arnica Gel Homeopathic Medicine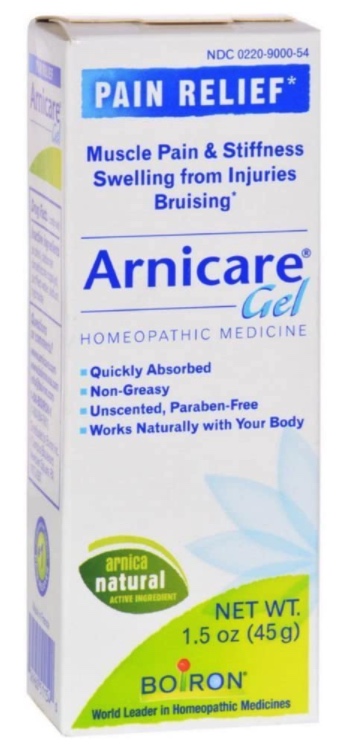 Arnica gel is a homeopathic remedy everyone should have in their medicine cabinet. Rub it on minor injuries to temporarily relieve muscle pain and stiffness. It also reduces pain, swelling and discoloration from bruises.
This is a verified Amazon Best seller – with over 6,500 reviews and an average rating of 4.6 stars.
4. Boiron: Camilia Teething Relief Homeopathic Medicine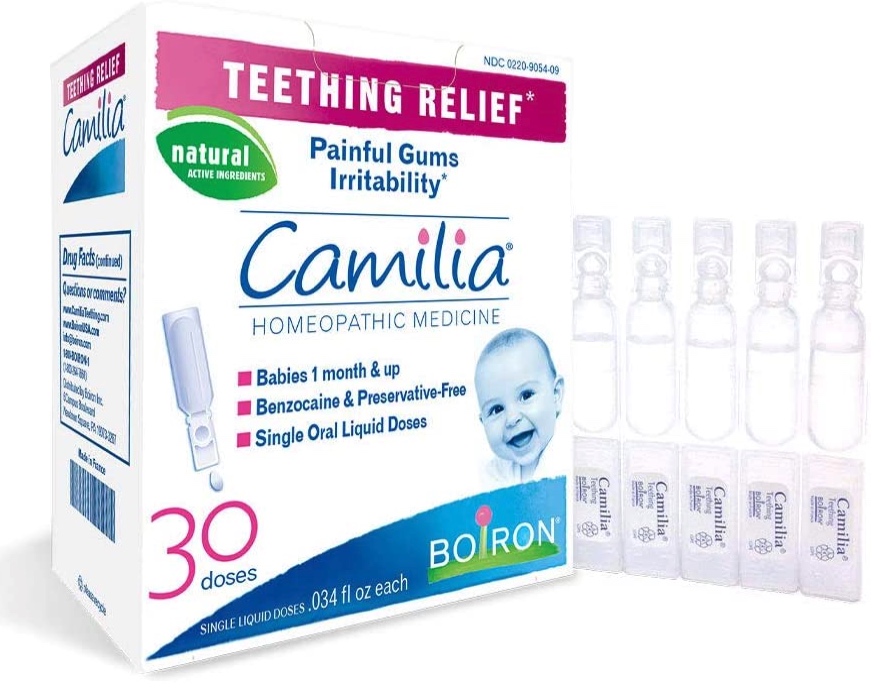 This product has been a favorite of parents for many years. Camilia temporarily relieves symptoms of teething, including painful gums and irritability, as well as minor digestive issues sometimes associated with teething.
This is a Certified Amazon's Choice product – with over 7,700 reviews and an average rating of 4.6 stars.
5. Historical Remedies: Stress Mints Homeopathic Lozenges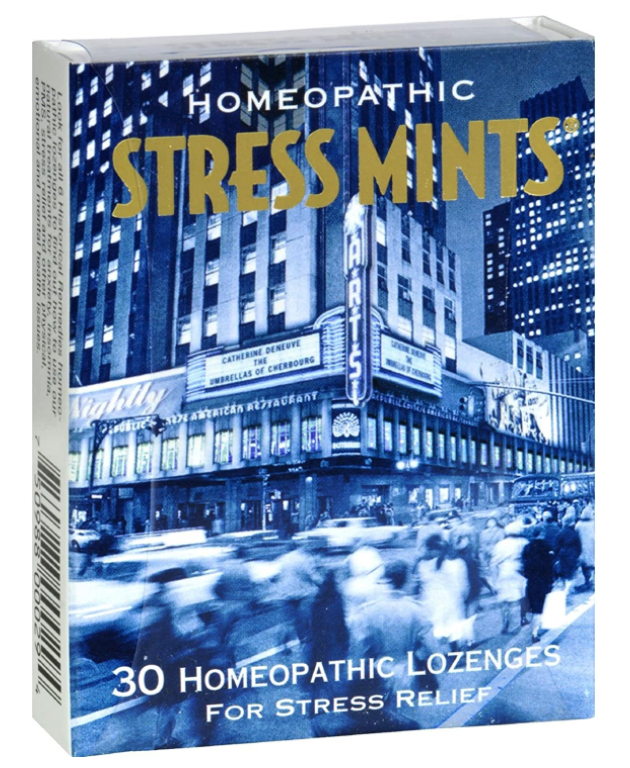 This homeopathic lozenge is designed to help counteract the effects of day-to-day stress. Over-stimulating environments such as urban traffic, airports, or even a hectic workplace can cause a host of health issues.
Historical Remedies' special formulation addresses all of the above. Helping busy consumers manage stress, and improve their energy, digestion, and cognitive functioning.
6. Hyland's: Homeopathic Earache Tablets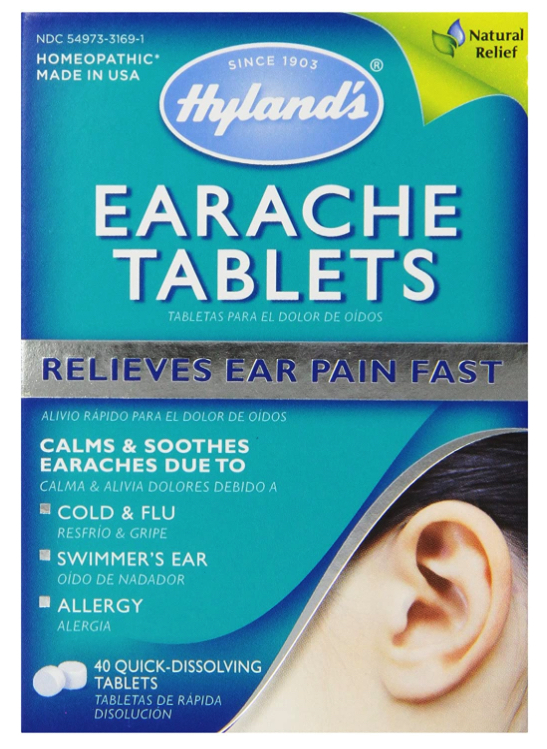 This homeopathic medicine from trusted brand Hyland's temporarily relieves the symptoms of fever, pain, throbbing, irritability and sleeplessness associated with earaches. It also relieves the common pain and itching of "swimmer's ear", which makes it a favorite of parents with children who spend summers in the water.
This is a Certified Amazon's Choice product – with over 230 reviews and an average rating of 4.4 stars.
7. Nature's Way: Triflora Arthritis Gel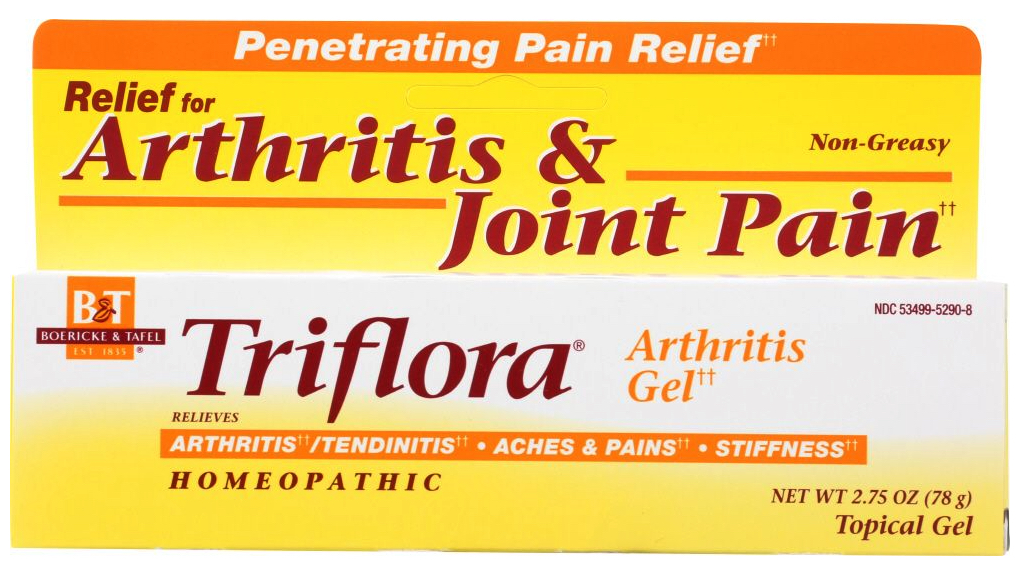 Triflora Arthritis Gel temporarily relieves minor aches, pain and joint/muscle stiffness associated with arthritis, tendinitis, rheumatism or simple backaches. This homeopathic remedy contains three active ingredients that help to temporarily relieve joint/tendon pain and inflammation.
The soothing gel has no petroleum or animal by-products, will not leave a greasy residue on clothing or the skin and has a mild herbal scent. It's also a popular homeopathic medicine on Amazon with over 230 reviews and an average rating of 4.7 stars.
8. Hyland's: Bioplasma Cell Salt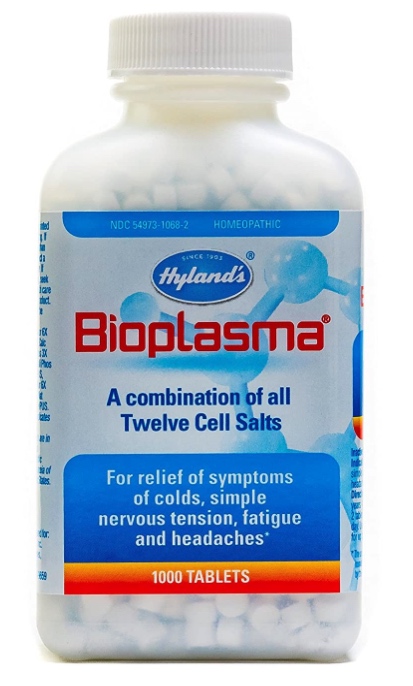 Bioplasma is Hyland's #1 selling cell salt formula designed to bring balance to overall cell function. A combination of all twelve cell salts for relief of cold symptoms, simple nervous tension, fatigue and headaches.
This is a Certified Amazon's Choice product – with over 3,430 reviews and an average rating of 4.7 stars.
NOTE: All the homeopathic medicines listed above should be taken only as directed. The FDA recommends consumers talk to their doctor or health care professional about safe and effective treatments for their disease or condition before taking any medications.
Start Selling Homeopathic Medicine Online Today!
For a great selection of premium brand name homeopathic medicines for your e-commerce store, be sure to check out our full online catalog. We've got a selection of top quality items that we know your customers will love.
GreenDropShip is the smart choice for natural and organic health, wellness, baby, beauty and body care products. We carry over 20,000 items in a variety of niches, including homeopathic remedies, herbs, vitamins and supplements.
Let us take care of the logistics, so you can focus on driving more traffic to your e-commerce store.
Join GreenDropShip Today and start making sales!