Best Shopify Dropshipping Apps in 2023
How do you make your Shopify dropshipping store more efficient, easy to run, and profitable? By choosing the right apps! Luckily, Shopify has a ton of these useful tools that can help you get the job done.
Online retail is highly competitive, so any edge you can gain over the competition will bring you one step closer to success. This is where Shopify dropshipping apps come in; choose the best ones, and you can make your online store not only survive, but thrive.
There are all kinds of Shopify apps to help you with just about every aspect of running your Ecommerce store. They can help you accomplish a number of different things, including finding the best dropshipping supplier for your industry or niche.
It's important to note that dropshipping is an online retail model in which the online reseller does not handle any inventory. Instead, your dropshipping supplier is responsible for storing, packing, and shipping the products to the end consumer.
So without further delay, let's dive in! In this post, we'll cover everything you need to know about Shopify apps, especially dropshipping apps.
You can use these links to navigate more easily:
Why Should I Use Shopify Apps?
Let's start off with a discussion of how Shopify apps will help you in running your store. There are a ton of benefits that can make all the difference, so let's break those down.
You can partially automate your dropshipping store
When it comes to effectively running your dropshipping store, the name of the game is automation. You want to automate as many parts as possible, thereby making it easier and more efficient to run.
This is where Shopify dropshipping apps really shine! By choosing the right ones, they allow you to partially automate your dropshipping store. They do this most significantly in how you add products to your inventory – instead of having to deal with unwieldy spreadsheets, they offer a partially automated interface in which you can quickly add products.
Plus, they can also automate other functions, including design, SEO, reviews, and so on.
Additionally, if you can automate large sections of your store's operation, then this gives you the opportunity to start several stores. This is a common tactic amongst successful Shopify merchants – it allows them to target multiple niches and try out new types of products without altering the brand identity of their core store.
Identifying several niches can give you multiple opportunities to expand your revenue and boost your sales.
You can build a strong brand identity
When it comes to your Shopify store, a strong and identifiable brand identity is absolutely crucial. This is because online retail is a crowded space – there are tons of stores that are all competing for customers.
Although the number of customers continues to grow as Ecommerce expands, you still have to stand out from the pack. You have to get online shoppers' attention. Plus, the online retail giants like Amazon, WalMart, or Target are widely recognized and pull in a lot of sales.
This means that you have to differentiate yourself from them, usually by creating a unique feel for your store. Plus, most Shopify dropshipping apps have high levels of customization, allowing you to personalize how you connect with customers.
As a matter of fact, the basic process goes something like this:
Shopify apps give merchants lots of flexibility and customization.
The retailer can then use this to create highly personalized solutions for their shoppers.
This will greatly enhance the user experience (UX) for the online shopper.
When UX improves, then brand loyalty also improves.
This is the ultimate goal: improve brand loyalty. This is how you turn one-time visitors into regular customers, thereby making your profits more regular.
You can access store analytics and useful data
Certain Shopify dropshipping apps allow you to really understand which consumers are buying what – in other words, you're receiving analytics and data that can be highly useful to your targeting and marketing strategies.
Depending on the app, you can make it more or less granular to target different types of data and information. This is a great way to access a dropshipping store's performance data for better insights into what is working (and what isn't).
You can really analyze consumer behavior via data that tracks purchases made through the Shopify apps. This can then be stored to provide Shopify merchants with detailed analytics on the end-to-end sales process.
The intelligence generated through these Shopify apps facilitates targeted and personalized marketing, which in turn helps to optimize sales revenue.
In other words, it's all about working smarter, not working harder. You want to see which strategies are actually working and – ideally – understand just how much revenue a new strategy is generating.
Finally, Shopify dropshipping apps present different marketing and advertising options for your business. As a result, you can segment your customers to improve communications and achieve better conversion rates, which is the ultimate goal of any successful dropshipping store!
You can seamlessly integrate your store with social media
A lot of Shopify apps are designed to seamlessly integrate with social media. This works to enhance the brand identity and reach by enabling customers to share their experiences with the world through a few clicks of a button.
Social media is a crucial part of online retail, especially for a smaller store. It makes consumers feel like they're interacting with real human beings rather than some faceless corporation or machine.
A well-managed social media presence can also allow you to put a personal spin on your brand identity so your customers feel heard and seen.
Finally, a strong brand identity improves user experience (UX), and a positive UX improves brand loyalty. This is what you want – it's the ultimate goal!
Thankfully, GreenDropShip is a US-based dropshipping supplier that has developed a Shopify dropshipping app that gives members access to thousands of natural and organic products.
We've also designed it so that you can partially automate your store, making it easier to add products with just a couple clicks!
Where Do I Find Shopify Apps?
We've established just how useful and game-changing Shopfiy apps can be. Now the question remains: Where do I find these apps?
There are two primary ways: through your Shopify store admin or through the Shopify marketplace.
Shopify Store Admin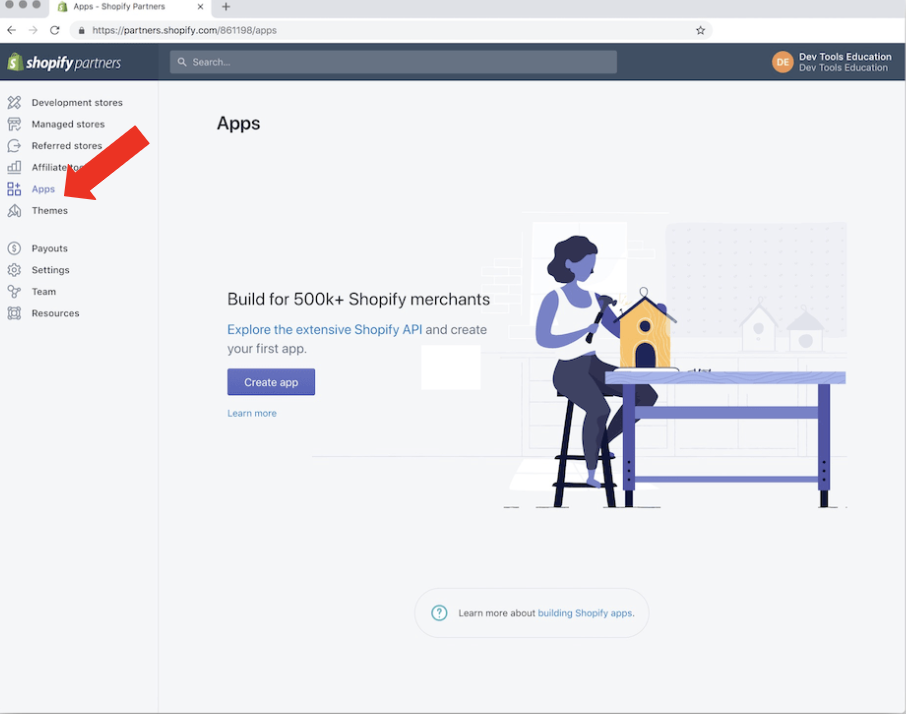 When you log into your store admin, on the left-hand side of the dashboard, you'll see a number of tabs running down vertically.
Click on the Apps tab and type "Greendropship". You will then find the app and can download it for free.
Shopify Marketplace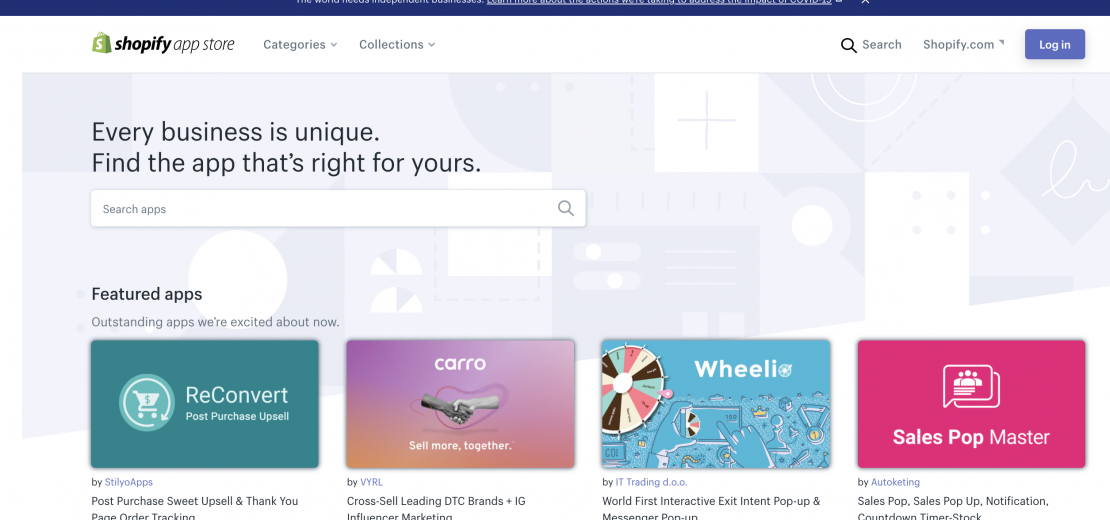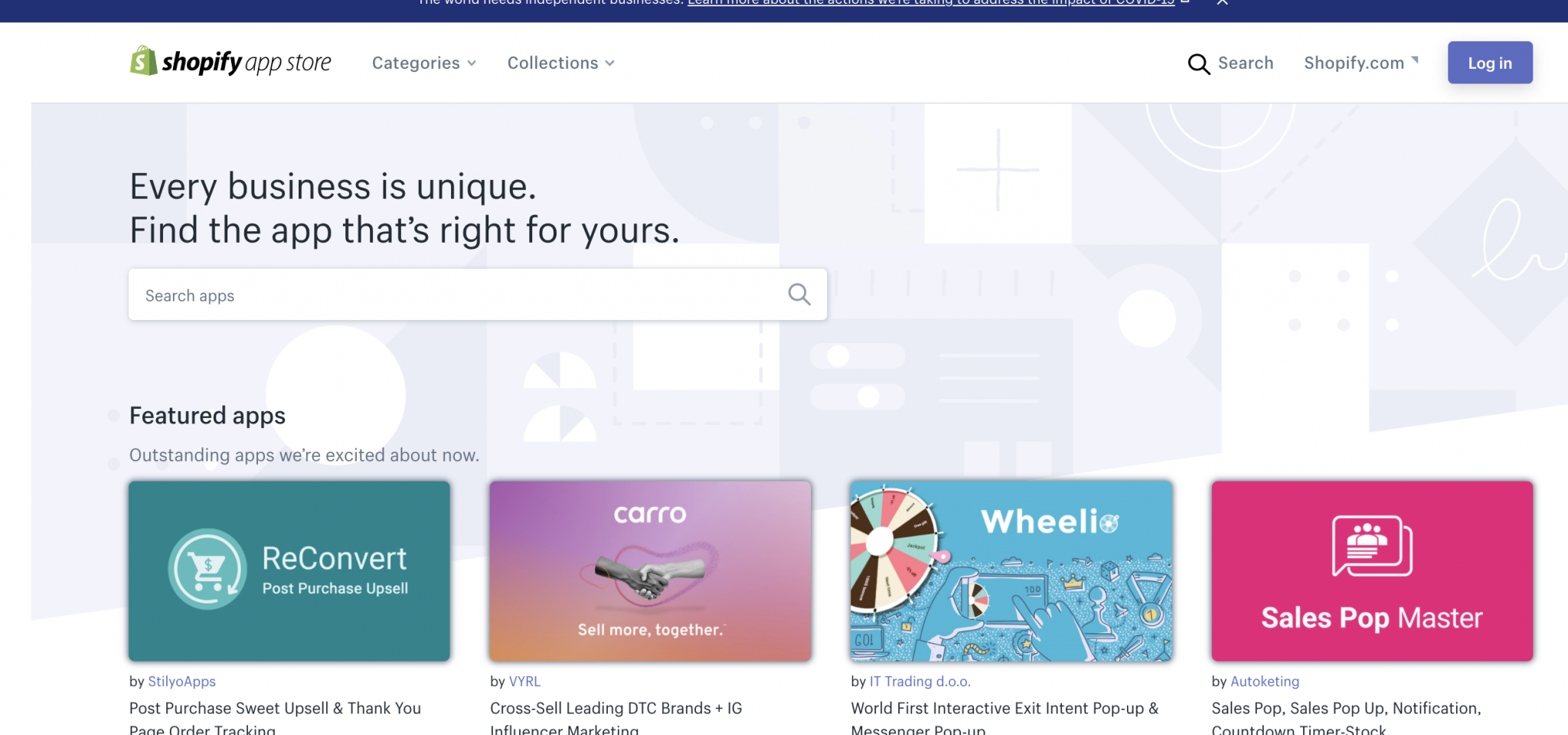 Your second option is to find apps on the Shopify app store. You can click on "Categories" to select the app category you are looking for such as "Finding Products" > "Dropshipping". You will then find the list of all dropshipping apps along with their ratings. Click on the app to view the price and the detailed description.
You can then download the app from that app listing page and connect it to your store.
How to Choose the Best Shopify Dropshipping App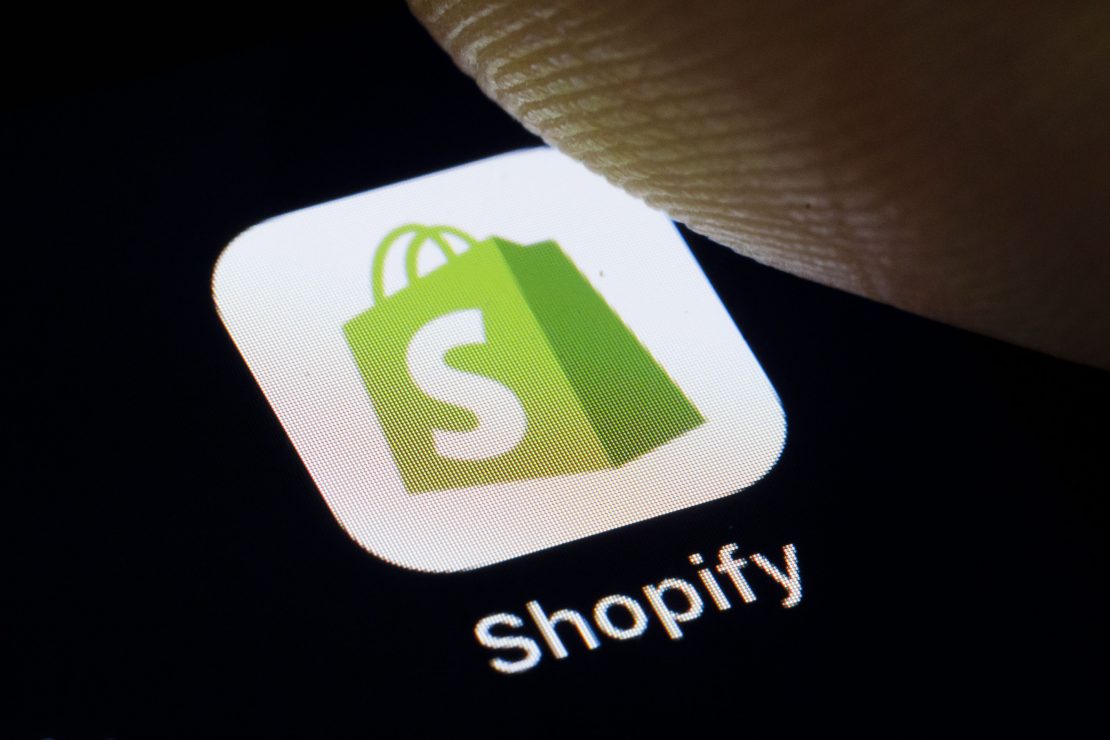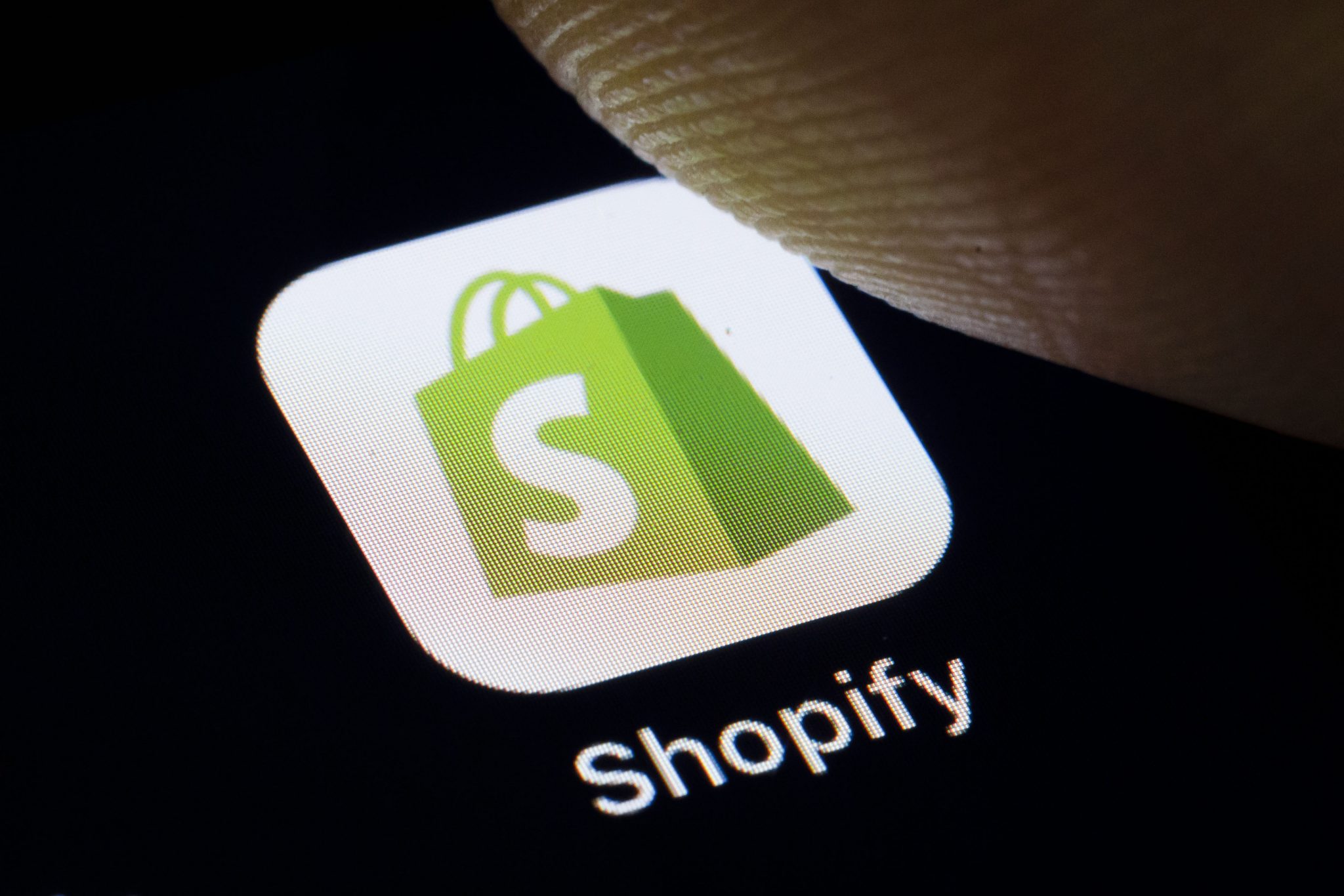 Be sure you take advantage of Shopify's high level of customization and flexibility in its apps. To do that most effectively, consider the following when browsing and choosing Shopify dropshipping apps:
Choose a supplier with a high-quality inventory
This is a big one: if you want a successful Shopify store, then you need to offer products that consumers want. This means choosing a dropshipping supplier (with a Shopify app) that has an extensive inventory, preferably from brands that consumers know and love.
It's much easier to market products that consumers are already familiar with than to try and educate them about brands or products they've never even heard of.
Most suppliers will give you a chance to view their inventory for free, usually via a free version of the app that you download from the App Store. They might also have a version of their catalog that you can browse at your leisure – this will allow you to see precisely what brands and products are available to their members.
Any supplier you find in the App Store (under Finding products) will have a dropshipping app. This means they're fully integrated with Shopify, meaning that you can easily add products to your store.
You may be able to work with suppliers or wholesalers you find online, via Google or YouTube, but you'll have to add products manually with these. This defeats the whole purpose of using a dropshipping app since this process can be tedious, time-consuming, and inefficient.
Make sure the app has automated order fulfillment
Placing orders manually can be a real pain by slowing down your workflow and eating up time and resources. It even somewhat defeats one of the main benefits of dropshipping, which is the fact that it's easy and not labor-intensive.
Ultimately, choosing an app with automated order fulfillment will prove better in the long run. This will streamline your dropshipping process and make it more automated, convenient, and efficient.
As we mentioned above, greater automation frees up time for you. This means you can spend more time marketing to consumers, which ultimately should be your main focus with a dropshipping store. Furthermore, you could also open several stores to target multiple niches, giving you the opportunity to make money in
Pick an app that's a free download
One of the major benefits of a dropshipping store is that you can run it with very low startup and operational costs. It's a retail model that just doesn't cost you a lot of money.
However, if you're deciding on which dropshipping apps to use, you'll see that a big chunk of them are paid. Assuming that you've already read the reviews and checked the rating, you still won't be certain it's the right app for you until you download it, install it, and try it out.
As a result, it's a good idea to choose one that has a free download trial so you can see how it works with your store and how it might help you boost your profits.
Choose a supplier based in the USA
In online retail and dropshipping, timing is everything. Online shoppers have grown accustomed to short wait times for their orders, so your online store will have to meet those expectations.
Simply put, consumers just don't like waiting, and long wait times can sink your store before it even gets off the ground.
If you're looking for shorter shipping times, there's one way you can make that happen: picking a domestic (US-based) supplier. It's simply geography: the closer they are to the end consumer, the shorter the shipping times.
Plus, there are other benefits to choosing a US-based dropshipping supplier: they generally offer higher quality products from recognizable brands. Selling these types of products will strengthen your brand identity, which will improve user experience (UX) and increase brand loyalty.
Make sure the app has customer support
As an online retailer, you should get acquainted with Murphy's Law: Anything that can go wrong will go wrong. In other words, always be prepared for challenges or complications since they're practically inevitable.
These problems can strike anywhere and anytime, so choose dropshipping apps that have accessible customer support so that you can always troubleshoot any difficulties you may encounter.
Plus, on the app listing page, make sure they have a support link so you can be ready to contact them when the time comes.
Should I Pay For Shopify Apps?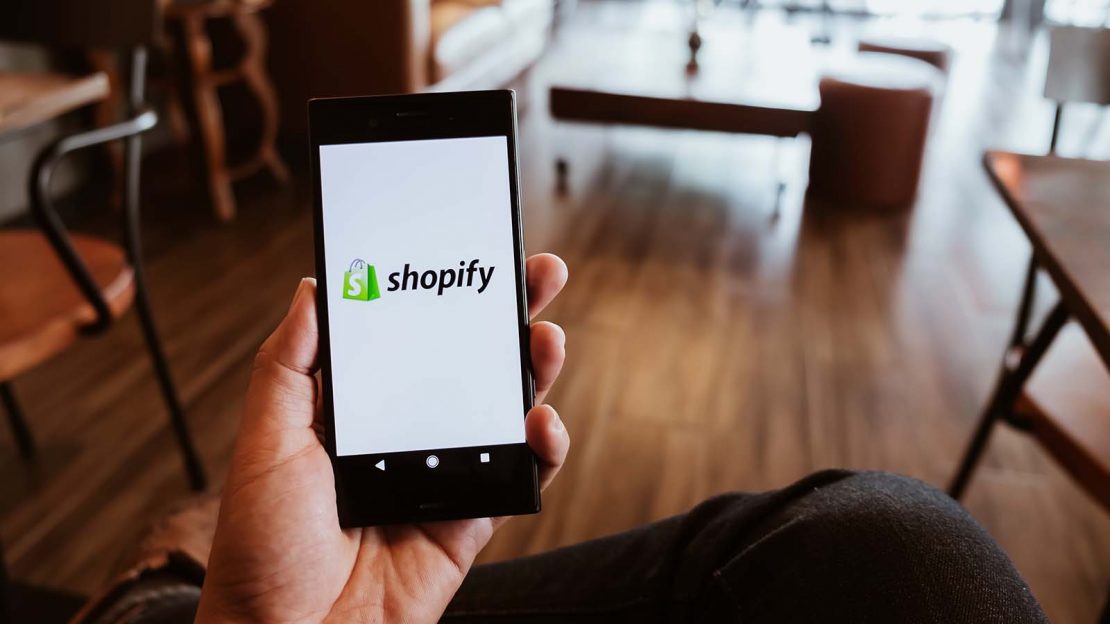 One of the main benefits of dropshipping is that it has low startup and operational costs. However, you will have to spend some money to make money, so it's important to consider what your expenses will have to be.
That being said, some Shopify Apps are free while others are paid. They break down as follows:
About 35% are free.
About 65% are paid.
Plus, combining all the apps results in an average price of approximately $16. Although this may seem like a lot, let's consider that the total monthly revenue for all Shopify apps currently stands at $5.05 million! As you can see, these apps may cost a little, but they sure generate a lot of money.
Depending on what you're getting from the app (how much functionality, how much it boosts productivity, etc.), that may be a small price to pay for the extra profits. Ultimately, you'll have to decide how much you're willing to pay for these apps to make your store more profitable.
It's important to note that premium suppliers don't offer free apps with full functionality. Some of them will offer a free trial version for a limited time (usually 14 days) while others will offer a free app that's very stripped down and bare-bones.
In other words, if you want access to the best products and apps, then you'll have to invest a little bit of money.
What Are The Best Items to Dropship with Your Shopify App?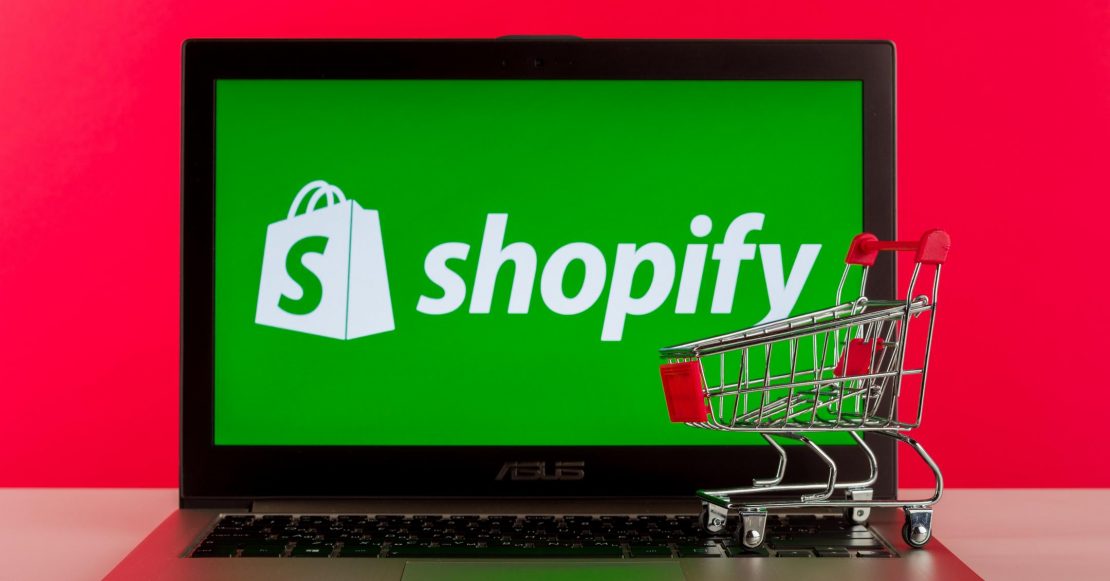 There are so many different kinds of items you can dropship in your Shopify store. How do you choose the right ones for your store? This is a tricky question and the answer is not always obvious or easy to find.
When choosing your products, make sure you keep the following criteria in mind:
Choose recognizable brands – Consumers have a lot of brand loyalty, so make sure your supplier offers these types of widely recognizable brands.
Try to go for lighter and more compact items – It's best to try and keep shipping costs down so you can keep your profit margins high.
Offer products that need to be purchased regularly – Carry items that consumers need to re-purchase, like vitamins, supplements, home goods, or body care.
Choose products that are bought year-round – Offer products that consumers always need, like groceries or beauty products.
Take advantage of the holidays – That doesn't mean you shouldn't stock seasonal items as well, especially considering how lucrative the holidays can be!
Focus on a niche – You can't compete with retail giants like Walmart or Amazon, so you could just focus on a given niche and provide a good overall experience.
Of course, there are always exceptions to these criteria, but these are a good starting point.
If you conduct extensive market research and you think you've found items that may not adhere to these guidelines, then go ahead and try!
RELATED ARTICLE: How To Do Product Research For Your Dropshipping Store
Best Shopify Apps For Marketing
Marketing is one of the most important parts of running your Shopify store. This is how you communicate your brand identity to consumers and – as we've mentioned above – brand identity is connected to positive user experience and improved brand loyalty.
All kinds of different functions can relate to marketing. This includes everything from good store design to user reviews.
We've put together multiple blog posts that go over the different kinds of Shopify apps that you can use to market your store. These Shopify apps are used for various tasks and functions, including:
Of these useful Shopify apps, make sure you don't underestimate the power of great store design. As a matter of fact, it's so important that we've put together The Ultimate Guide To Shopify Website Design to help you out!
Additionally, there are other Shopify apps that are highly useful for marketing, including:
As you can see, there are tons of apps out there!
Top Shopify Dropshipping Apps
Now that we've discussed the importance of marketing using Shopify apps, let's take a look at how to find a supplier via a Shopify app, divided by industry.
Food and Beverage Dropshipping Apps
Here are some dropshipping apps for your Shopify store that specialize in food and beverage.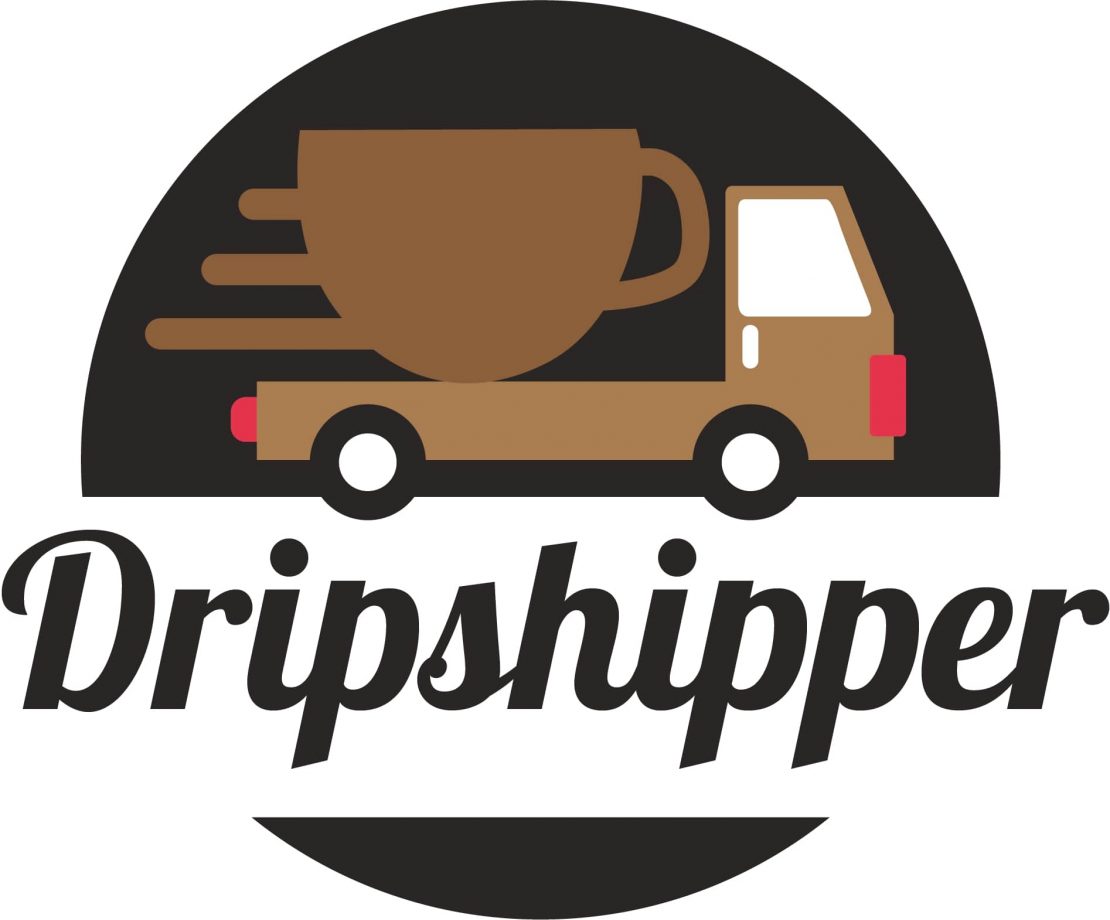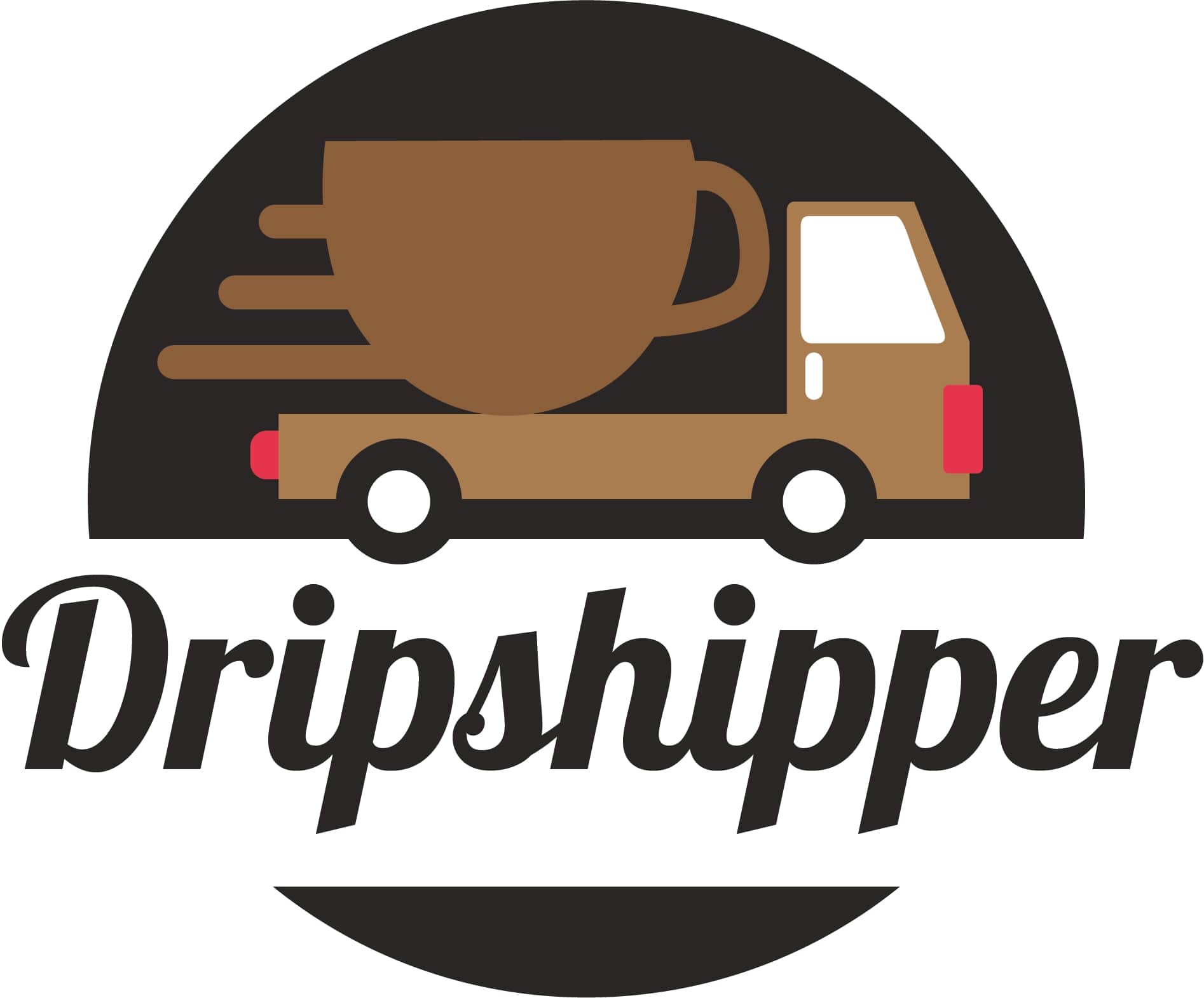 This US-based supplier allows you to dropship premium quality coffee with your store logo on the products. In other words, it's a domestic private-label dropshipping supplier for coffee products.
This means that you can customize your products, including the packaging, logo, and pricing. This ensures that you build your brand to be recognizable and trustworthy. As far as the end customer is concerned, they'll associate your store and brand identity with the final product they consume.
This is a great way to build consumer loyalty and develop regular customers for your Shopify store. Furthermore, all Dripshipper orders ship from the USA in 3 to 5 days.
Price: There's a 14-day free trial, after which the membership plan is $25 a month.
GreenDropShip – Organic & Natural Groceries Dropshipping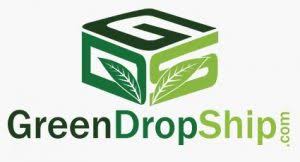 GreenDropShip is a US-based supplier with over 20,000 natural and organic products, most of which are made in the USA. We specialize in gourmet and premium food and beverages from widely recognized and beloved brands, including a wide selection of vegan and vegetarian goods.
Our dropshipping app is available on the Shopify App Store. This will allow our members to easily sync their inventory with their Shopify store. However, our members can still import our products into Shopify by using the product feed on our regular dropshipping platform.
As of October 2021, we offer the only Shopify dropshipping app for selling food and beverages. As consumers buy more and more goods online, right now is the perfect time to start dropshipping groceries.
RELATED ARTICLE: The Guide To Selling Food On Shopify
Price: Our membership is very competitively priced. It's $12.42 a month (charged as $149.00 once per year) while our app's Basic Plan costs $40 per month.
Fashion & Apparel Dropshipping Apps
Let's start with the popular category of Fashion & Apparel, including both men's and women's suppliers:


If you're trying to court customers with very discerning taste, then Modalyst is right up your alley! This dropshipping app gives you access to name-brand suppliers like Puma, Calvin Klein, and Timberland, all of which are highly desirable with fashionable and chic consumers who like to dress well and look good.
Of course, this means that it will be a little more expensive than your average China-based supplier. Plus, this dropshipping app also connects you with up-and-coming independent brands.
In fashion, being ahead of the curve can be a real boost to your sales, so Modalyst is a great app for resellers looking to connect with new and emerging companies.
Price: This app is free to install, but Modalyst charges a 5% transaction fee on sales.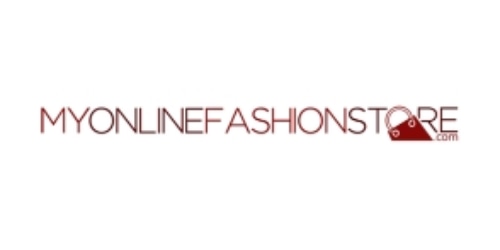 This is a US-based clothing dropshipping supplier for Shopify. They offer over 5,000 premium items, shipped from their warehouse in Los Angeles.
True to the fact that they're located in one of the world's fashion capitals, My Online Fashion Store keeps up with the trends and the latest developments in the world of women's apparel. In fact, they add 100 to 200 new styles every week.
Price: For a one-time fee of $99, their developers can build a fully-functional Shopify store for online resellers. Their monthly pricing plan is $29.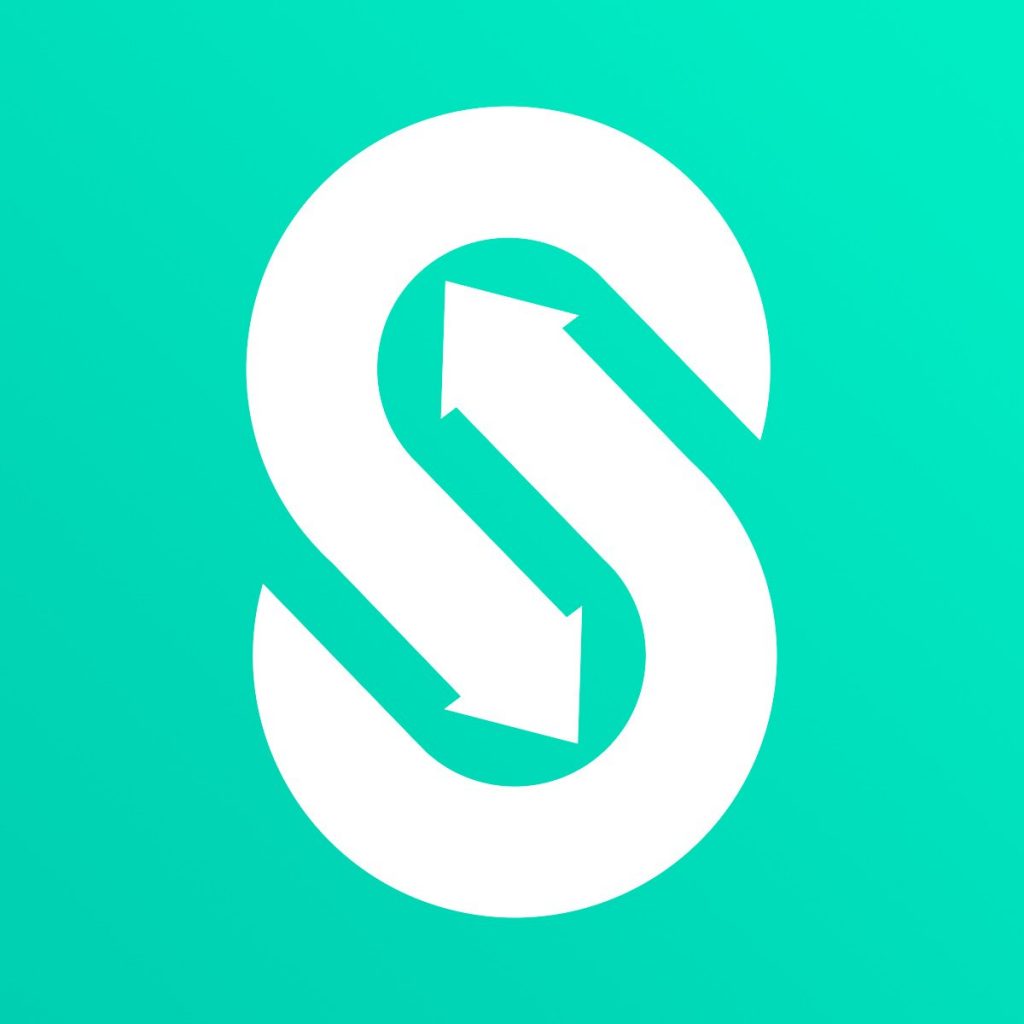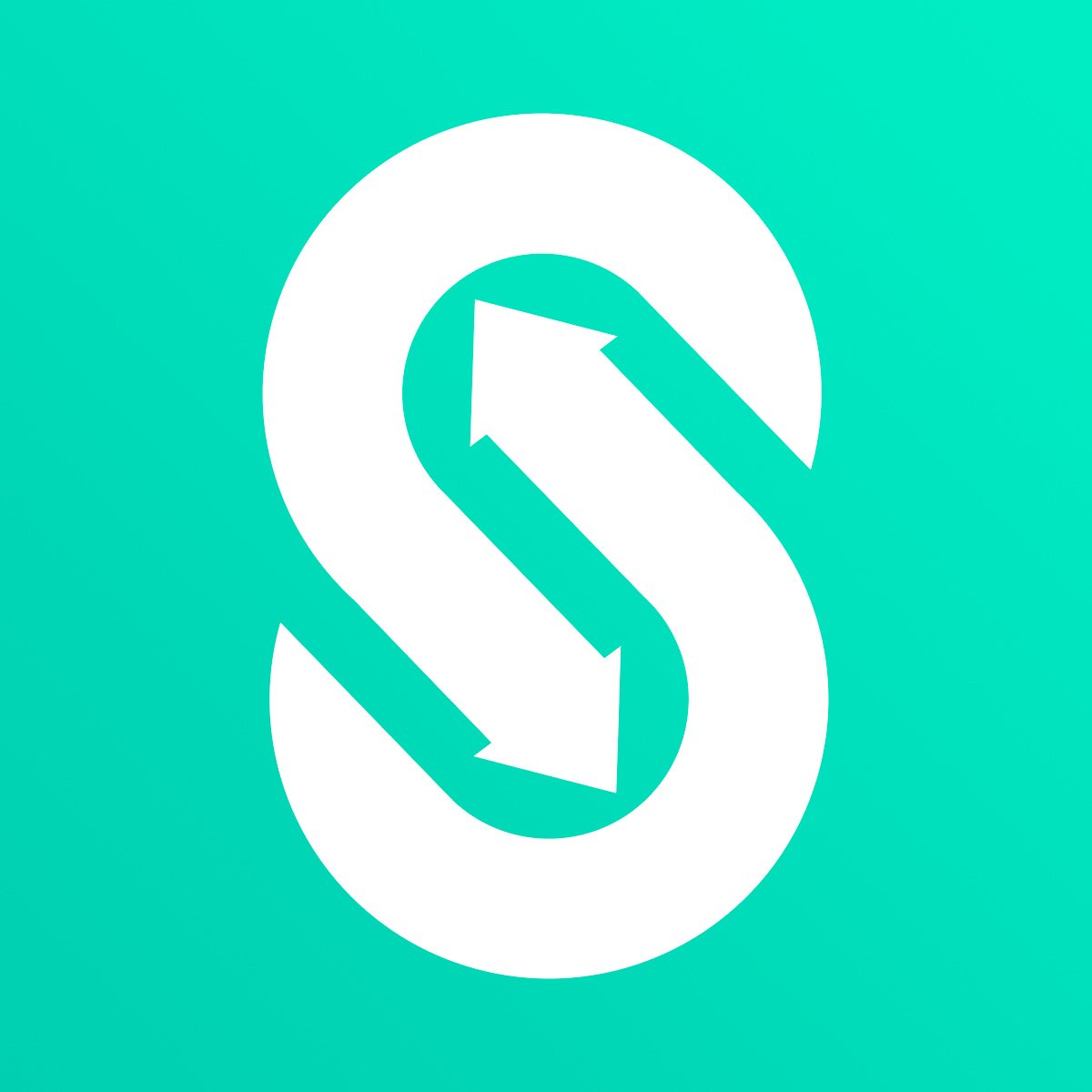 This is another US-Based fashion dropshipping supplier. They also offer over 5,000 high-quality, fashionable products and can guarantee delivery anywhere in the USA within 5 to 7 business days as well as fast, reliable shipping to over 170 different countries.
They're also well known for their responsive customer support and will reply to all inquiries within 12 to 24 hours, including phone, email, or live chat.
Price: It costs $99 per month (or $79.90 per month if paid once annually).
Collective Fab is one of the largest women's apparel dropshipping suppliers in Southern California with over 600 retailers. This supplier specializes in keeping up with the constantly changing clothing trends in the fashion market.
They offer over 6,000 clothing products, including shoes, blouses, pants, jeans, formal wear, accessories, and high-end designer products. As a supplier and wholesaler, they can offer around 40% to 60% discounts.
Price: Dropshipping services from Collective Fab cost $29 per month.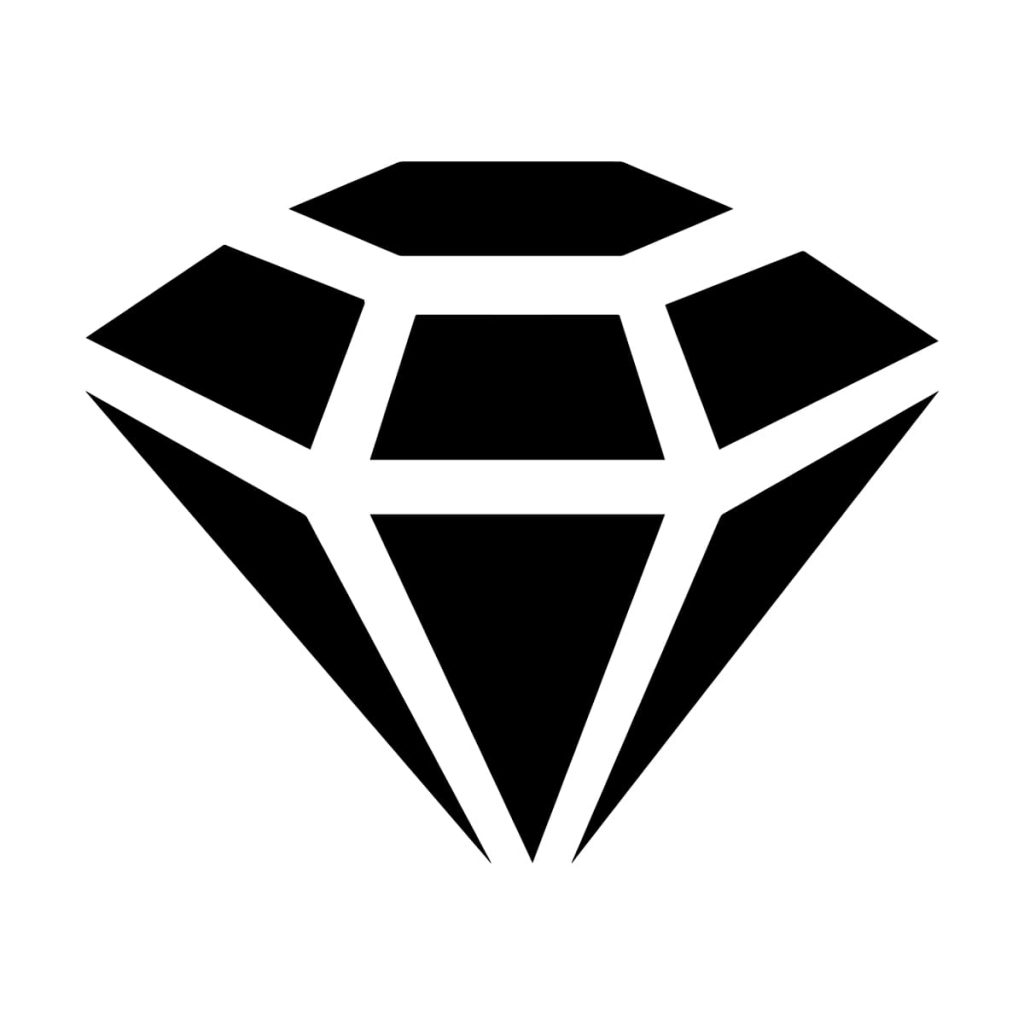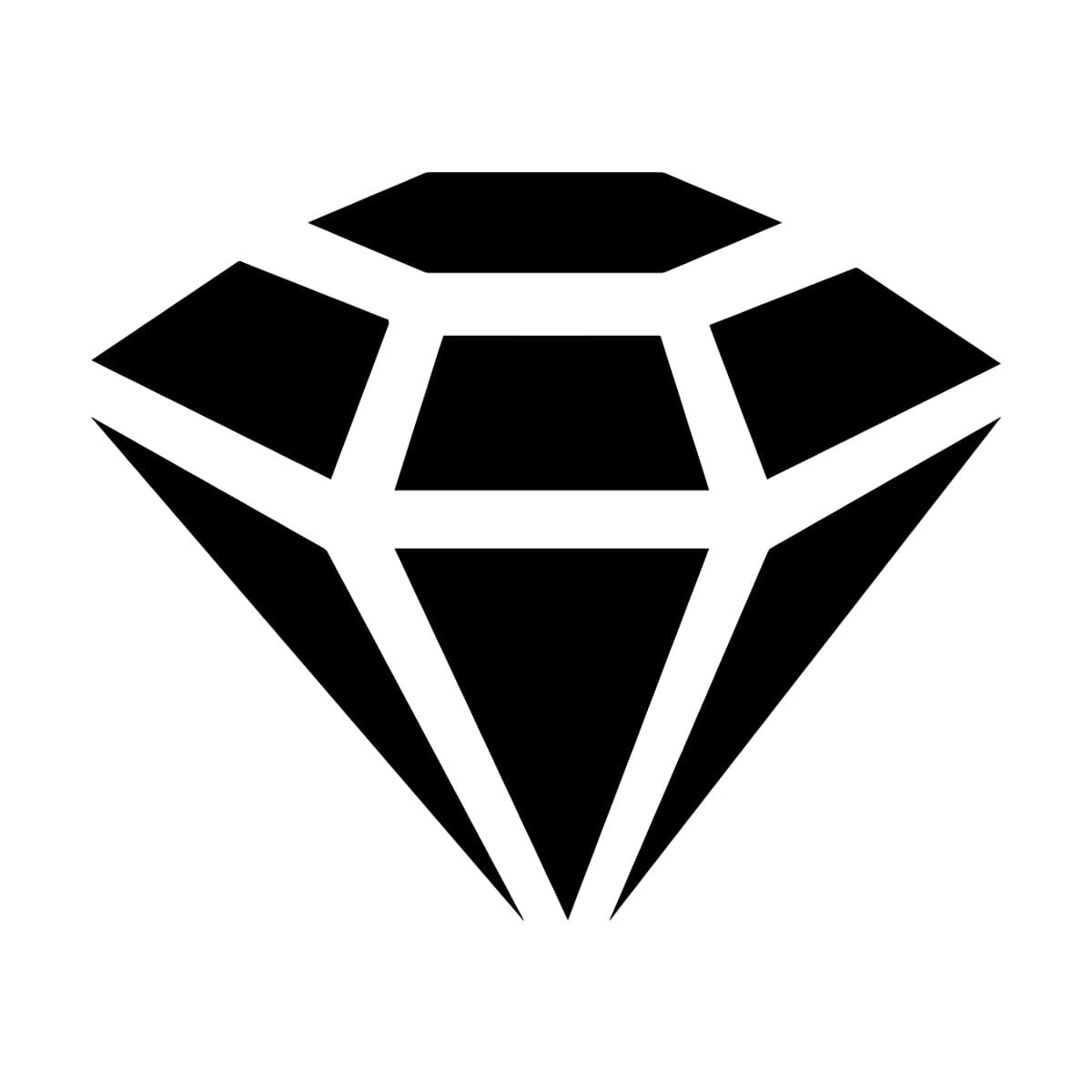 Available on the Shopify App Store, this jewelry dropshipping supplier will integrate easily and instantly to your Shopify store. With a 4.5-star rating on the App Store, Jewelry Solution also has detailed catalog pages for its products, including jewelry, diamonds, gemstones, and watches.
They also have a custom jewelry builder if your customers are looking for a special item for that special someone.
Price: They offer both a free and premium plan at $10 a month.
Print On Demand (POD) Clothing Apps
These Shopify apps are clothing dropshipping suppliers, except that the clothes are made on demand for the customer's specific wishes. This is known as Print on Demand (POD).
Basically, POD is the process by which you can customize products or apparel with a customized design or logo. These items are made on a per-order basis, so you don't have to stock up a huge inventory that may turn into a surplus if it doesn't sell. In other words, it's basically private-label dropshipping for apparel.

Use the CustomCat Shopify App to create custom products to sell on your Shopify store. When a CustomCat product is ordered, it is auto-processed, printed, and shipped directly to your customer in a white-labeled package! Once the order has shipped, an automated tracking email is also sent to your customer.
Price: There are two basic plans: CustomCat Lite for Free and CustomCat Regular for $30 a month. The paid plan has higher profit margins as you pay lower wholesale prices, usually about 20% less than the CustomCat Lite plan.

This is another Print On Demand (POD) Shopify App. But the name is misleading – you can print custom orders on a huge variety of products.
This includes T-shirts, phone cases, tote bags, swimsuits, running shoes, socks, hoodies, baby clothes, bowls, plates, mugs, beach towels, doormats, blankets, sheets, jewelry, flags, posters, and even mousepads. Basically anything you can think of!
Price: You can go with a more basic plan for $9 a month or the more comprehensive $29 a month plan.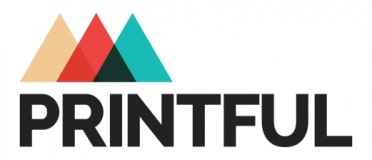 This supplier/wholesaler offers print on demand (POD) services for clothing and apparel, including hoodies, T-shirts, tank tops, jackets, and sweatpants.
Additionally, Printful can warehouse products for online retailers if that service should be needed. The supplier integrates with Shopify, as well as over 20 other platforms like WooCommerce, Amazon, and Etsy.
While the company has locations worldwide, its main fulfillment centers are in Los Angeles, California, and Charlotte, North Carolina.
Price: Printful costs $39.99 per month.

MonoDrop is a premium Men's Apparel supplier, catering especially to young and fashionable men with an urban or alternative sense of style. As a result, the price point is a little higher than other men's suppliers – these are fashion products for the picky and discerning consumer.
However, these items and brands are very trendy and will likely sell well if you can market them to fit your brand. Finally, MonoDrop also offers custom packaging, meaning that you can add your logo and store name to each package that gets shipped out.
Price: MonoDrop has three pricing options: the Silver Plan for $27.99 per month, the Gold Plan for $47.99 per month, and the Business Plan for $87.99 per month.
All three plans include access to all products, unlimited orders, express shipping, and free returns. However, the Gold and Business Plans have extra amenities, including light bulk order amounts, custom packaging, production requests, and digital marketing assistance.
Beauty & Haircare Dropshipping Apps
RELATED ARTICLE: Dropshipping Beauty Products: Best Suppliers and Hottest Dropshipping Beauty Trends For 2021
Let's take a look at some top dropshipping apps for beauty and haircare: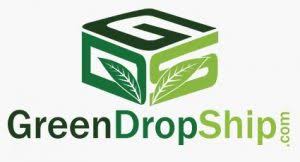 GreenDropShip not only carries natural and organic groceries, but we also carry beauty products, body care items, vitamins, supplements, essential oils, and health and wellness goods. We're based in the USA and specialize in natural and organic products from premium and widely recognized brands that consumers know and love.
Our Shopify dropshipping app is available on the Shopify App Store. This will allow our members to easily sync their inventory with their Shopify store. However, our members can still import our products into Shopify by using product feeds on our website if they want to use our regular dropshipping platform.
Price: Our membership is very competitively priced. It's $12.42 a month (charged as $149.00 once per year) while our app's Basic Plan costs $40 per month.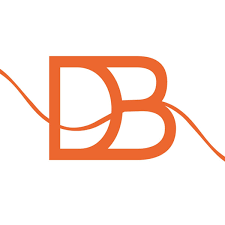 This is a US-based beauty and haircare supplier. They specialize in hair extensions, 3D lashes, wigs, and edge control.
You can get instant access to over a million dollars in inventory with the Dropship Beauty Shopify app. All orders are processed from their Atlanta, Georgia location for accurate and lightning-fast shipping.
They generally ship 99% of all orders placed before 2 pm ET the same day with packages arriving in just 1 to 3 business days with standard shipping. Customers can also choose to step it up with Express Shipping and receive it in 1 to 2 days.
Price: They have three plans: Basic for free, Advanced for $9.99 a month, or Pro for $19.99 a month.

This vegan cosmetics supplier is based in Canada. All products are produced in Canada with the highest-quality formulas and packaging that will impress customers. Plus, everything is cruelty-free, paraben-free, and gluten-free.
You can also add unlimited artwork to products for no extra cost and design unique full-color packaging for each product.
Price: They offer three plans: Free, Essentials for $30 a month, and Professional for $100 a month.

Based in New York state, Fragrance X is a premier dropshipping supplier of high-quality fragrances, perfumes, body sprays, colognes, deodorants, and various health and beauty products.
They carry over 8,500 products from top brands like Dolce & Gabbana, Calvin Klein, Bvlgari, Yves Saint Laurent, Burberry, Christian Dior, Clinique, Estee Lauder, Hugo Boss, Prada, Ralph Lauren, and Lancome.
As part of their dropshipping program, the company name does not appear anywhere on the packaging or paperwork. Plus, you can partner with Fragrance X in your Shopify store by using their product feed tool.
Price: You pay wholesale prices for products (sometimes up to 80% off the sticker retail price). There are no dropshipping fees and you simply have to cover the shipping which starts at $5.95.
Dropshipping Apps for General Merchandise
These are the top Shopify Apps for dropshipping if you're looking for access to multiple product categories in a single app. By broadening your search, you can also tap into multiple niches for a wide variety of products to sell in your store.
This alternative to Oberlo is highly rated and well-respected. It's pretty popular – not quite Oberlo levels, but certainly very high.
However, it may be superior to Oberlo when it comes to the quality of the suppliers, most of whom come from North America and Europe. If you are operating in those parts of the world and shipping to lots of customers there, then this may be the dropshipping app for you.
In addition, Spocket has highly competitive pricing, with the average discount for merchants being 45%. They also put your online store branding on all receipts and invoices that go to customers. This will help you maintain your store brand and foster customer loyalty.
Spocket carries a wide variety of products, including men's clothing, women's clothing, baby products, beauty, body care, makeup, haircare, gadgets, electronics, automotive parts, games, home decor, gardening supplies, and computers.
Price: They have four plans available: Free, Starter for $19 a month, Pro for $49 a month, and Empire for $99 a month.

This is another Shopify dropshipping app for general merchandise; however, this one is based in China. In fact, all the sourcing is from the two Chinese wholesale websites: 1688 and Taobab.
Don't forget that wholesalers and suppliers based overseas – especially in China – have certain limitations when compared to domestic wholesalers and suppliers. First and foremost, the shipping times are much longer, so your customers may not be OK with that.
However, some of the products from CJ Dropshipping will be shipped from a warehouse in the USA, significantly cutting down on handling and shipping times.
RELATED ARTICLE: USA Vs Chinese Dropshippers: How To Choose Your Supplier
That being said, the CJ Dropshipping Shopify app gives its users access to a pretty wide list of products, including electronics, jewelry, watches, apparel, health, beauty, home & garden goods, furniture, toys, phones, and car parts. It also gives you access to thousands of POD products.
Price: It's free to install. That means no app usage fee is required, but product and/or service fees will be charged, depending on the details of the order.

Doba is headquartered in the United States. This is preferable for some resellers, especially if they're looking for high-quality products and shorter shipping times.
Technically, Doba is a dropshipping service that connects the retailer and dropshipping/wholesale suppliers.
Their selection of goods includes women's apparel, kid's apparel, men's apparel, electronics, toys, home appliances, sports products, pet care, health & medical, jewelry, beauty, body care, home decor, and kitchen supplies.
Price: After the 30-day free trial, you can choose one of three plans: Basic for $29 per month, Advanced for $69 per month, or Pro for $249 per month.
They also have an Enterprise plan, but you have to contact them directly for pricing. The Basic plan includes access to various suppliers, over 1.4 million products available, community Q&A, Doba Deals weekly email, and Email support.
How Do Shopify Apps Work?
Using Shopify apps can be a great way to enhance your online business. This includes adding more features to your site, providing customer service, helping customers purchase products, and increasing revenue. However, before you begin installing these apps, you may be wondering how they work!
Shopify's Application Programming Interface (API)
Using the Shopify application programming interface (API) allows third-party websites to access your store and create new experiences. These services can help improve your search, increase sales, and enhance your overall experience.
However, it's important to understand how to use the API and make the most of it!
The Shopify API gives you full access to your store's data and allows you to connect your Shopify account to external applications and programs, letting you sell products and process payments.
Plus, you can also customize the checkout process for your customers. Whether you are a new Shopify user or a seasoned veteran, the API can open your store up to a whole world of possibilities.
When you want to use the Shopify API, you'll need an API key. You'll find the key in the Shopify admin panel. Once you have the key, you can then configure your permissions and access. But remember: keep the key secure!
The Shopify App Store is one of the most popular places for business owners to find apps. There are thousands of apps available, including games, loyalty programs, store design, and marketing. Many of these apps are designed to give businesses a new way to diversify their store offerings.
However, it's always a good idea to try out a few different Shopify apps before you make a purchase.
If you're considering using the Shopify API, make sure you have the keys, tokens, and other documentation needed to properly configure your store. Otherwise, you could end up with a laggy user experience or a broken app.
Designing Custom Apps
Using Shopify Custom Apps, you can easily add new features and improve your customers' experience, thereby increasing your sales. However, it's important to choose the right app!
You need to ensure that it meets all your requirements, as well as pass the Shopify approval process. You may also want to check out reviews to see if it's safe for use.
When building your app, you should take into account your target market, as well as the different regions in which you operate. You should also consider how you can differentiate your offer from the competition. Depending on the size and complexity of your app, it can take anywhere from 20 to 50 hours to complete.
Shopify has an open-source design system called Polaris. This enables external developers to build apps and the system contains design components, interaction states, and a GraphQL API. This helps to make your app fit seamlessly into your store.
Shopify Custom Apps can be created by anyone with basic coding skills. They can be installed on your site and can be either public or private. These options are mainly used by merchants who have unique needs.
If you want to develop a Shopify app yourself, you should first ask yourself if you have coding and programming skills. You should also have a good understanding of the Shopify platform. You will need to know about the Shopify API, the shop control panel, and the shop owner interface. You should also be able to use the correct tools for information security.
If you are thinking about building a Shopify custom app, you should get in touch with a reliable company that will provide you with a customized solution. They will ask you about your business and your needs and they will design an app that will suit your needs.
Reports & Analytics
Whether you're starting an eCommerce business or are an established online store owner, you can use Shopify reports and analytics to optimize your store's performance. These tools will help you understand your customers and their behaviors, so you can make smarter decisions.
Depending on your Shopify subscription plan, you may be able to access different kinds of reports and analytics.
For example, the Basic Shopify plan gives you access to acquisition and behavior reports. These reports focus on visitors to your website. They provide details on the number of visitors you've had and their volume over time. They also note the search conversion rate and revenue generation from your site.
Regardless of your plan, you can export these reports as a CSV file. This will allow you to open them in spreadsheet software or other applications so you can continue to monitor your store's performance.
You can also view Shopify reports and analytics on the Analytics dashboard. This allows you to view several reports at once and compare them over time. You can see how much traffic you're getting, how many products you sell, and the average order value (AOV).
If you have a Storify Pro or Plus plan, you'll be able to create and save custom reports. You can use the data to analyze your store, test your marketing campaigns, and make sure you're reaching the right people. These reports can also be exported as a CSV file, which can be opened in a spreadsheet software program.
Uninstalling An App
Whether you have a Shopify store or a third-party account, there are a few things you should know before you uninstall an app. Besides the obvious, you should also do your due diligence on the functionality of each app before deciding to uninstall it.
The Shopify app store is an ever-growing repository of apps. Some of them are free, while others come with a subscription. If you want to get the most out of your purchase, make sure to read reviews. You can also check out the support section of the app. A good app should always have a phone number and a FAQ page.
While there are many ways to uninstall an app, the most efficient method is usually to contact the app developer. This will give you an opportunity to discuss the process and ask any questions you may have.
Another way to do the same thing is to use the Shopify API. The API is a service that allows Shopify to remove old app installations and access tokens, as well as delete new ones. This can help you clean up your shop and speed up page load time.
Often overlooked is the App Permissions page. This page is important to understand because it can reveal red flags. You might be surprised to learn that an app has an actual pixel on your site. Identifying the app that placed the pixel is the first step to removing it.
Grow Your Shopify Store with GreenDropShip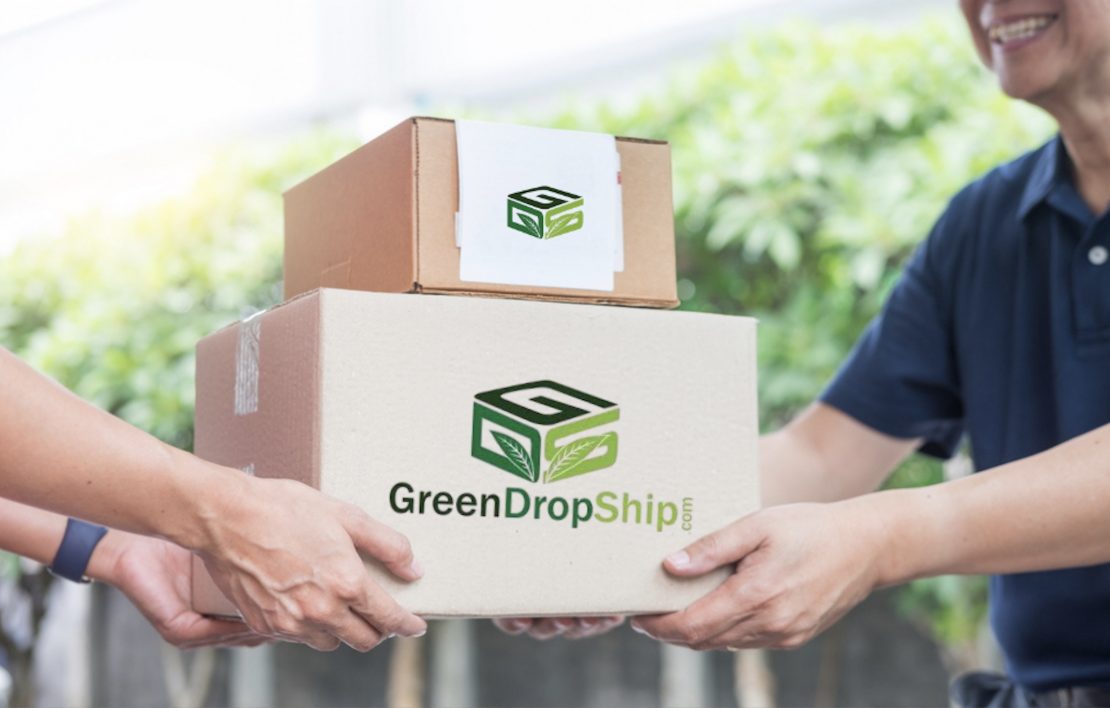 Choosing the right Shopify app to work with the best dropshipping supplier can really make all the difference. Think of it this way: your supplier is like your collaborator; you're working together. However, finding the right supplier can be challenging.
Plus, an app is a worthwhile tool that can make your workflow smoother, more efficient, and – potentially – more profitable. If you get the right mix of apps, then your store can be cruising in no time. In fact, many Shopify merchants have multiple stores – a fact that's only possible due to store automation through the use of various apps.
The good news is that GreenDropShip is an innovative, easy-to-use, and reputable wholesaler and dropshipping supplier. We also offer a Shopify dropshipping app for seamless integration to your online store, allowing you to add products with just a few clicks and no spreadsheets.
If you'd rather not use the dropshipping app, then you can still use our product feeds to easily add products to your Shopify, WooCommerce, or Amazon/eBay stores.
We have a huge selection for our members, including:
General health and wellness products
Vegetarian, vegan, and plant-based groceries
Various groceries, including beans and rice products
Energy drinks, juice, yerba mate, natural soda, coffee, and wholesale tea
Organic sugar, honey, and natural sweeteners like Stevia or monkfruit
Dairy and plant-based milk, including soy, oat, almond, and rice milk
All kinds of snacks, including gourmet chocolate, candy, and exotic snacks
Baking ingredients, including flavor extracts and different types of flour
Cooking ingredients, including seasoning, herbs, and spices
Sauces, marinades, and dressings
Vitamins, supplements, minerals, and digestive aids
Meal replacements, protein powders, and weight loss products
Skincare, haircare, and beauty products
Baby products, including food and diapers
Home goods like detergents, soaps, and cleaning supplies
Pet food, treats, and supplements
Essential oils and aromatherapy diffusers
Become a dropshipping member and we'll store, pack, and ship your orders to your customers.
Join GreenDropShip today and start making sales!