Is Dropshipping Legal in 2023? What To Avoid
If you don't know much about dropshipping, it might seem like it's too good to be true. After all, you don't need to pay for warehouse space, there's no product development, and you can launch and run a dropshipping business all by yourself.
This can make some people skeptical and wonder: Is dropshipping legal? Yes, it is!
Let us clear up any confusion you may have. Dropshipping is a perfectly legitimate business model that many entrepreneurs have used to build successful eCommerce stores.
There are, however, some legal requirements and considerations you need to know about before launching your own site.
So stick with us to find out all about the legality of dropshipping. You'll also learn how to make sure that your eCommerce website is above board and operating ethically from the very beginning.
Note: The information presented in this post is for informational purposes only and does not constitute legal advice. When making any important business decision including setting up business entities, taxes, and intellectual property, always consult with an attorney.
What Is Dropshipping?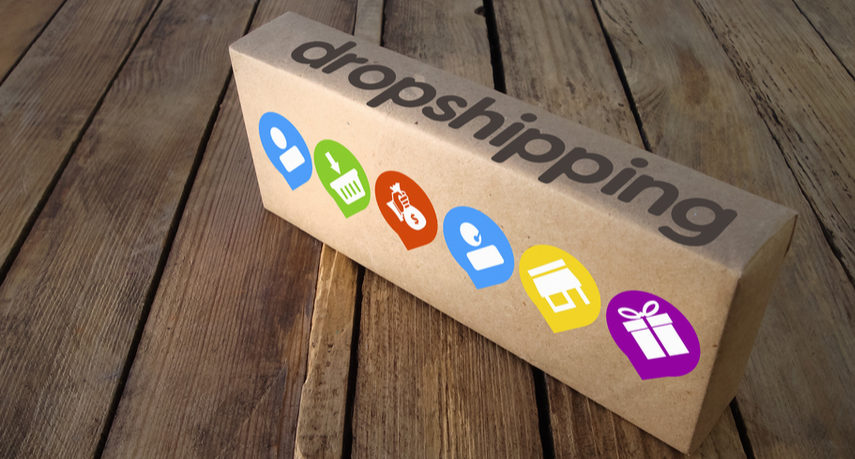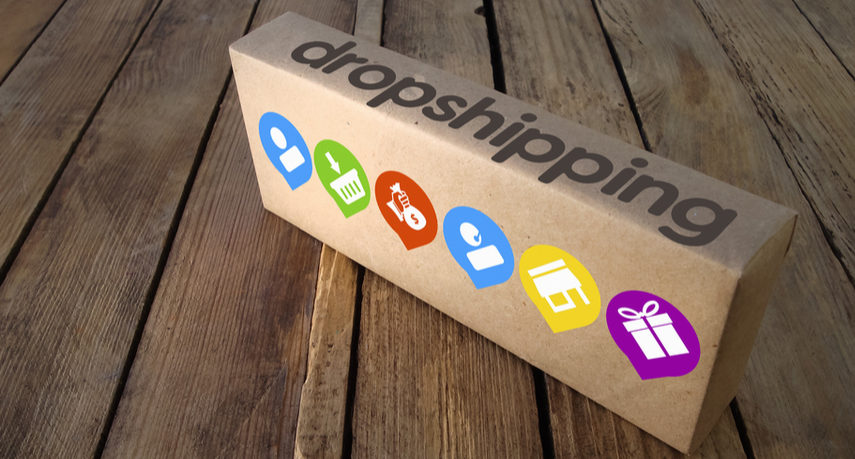 The question "Is dropshipping legal?" generally comes from people who are skeptical, or don't quite understand how dropshipping works.
You might be wondering, how is it possible to make money selling products online without actually possessing any inventory? A fair question. So for anyone new to dropshipping, let's go over exactly how this business model works.
Dropshipping is a retail fulfillment method where the online retailer (you) is not responsible for storing, packing, or shipping any inventory. Instead, this is all handled by your dropshipping supplier.
The profit you make is the difference between the item's wholesale price offered by your supplier and the retail price you are able to sell the product for online. Set your price margins right, and that's money in your pocket with every online sale!
We break the dropshipping process down visually in this handy little graphic:


As you can see, the entire process can be summarized in four (4) basic steps:
You create an eCommerce store and add the products you want to sell.
A customer orders a product from your online store.
You place the order with your dropshipping supplier.
The dropshipping supplier fulfills the order and ships it directly to your customer.
What's the super cool thing about dropshipping? Your customers will never know the products they buy don't come directly from you!
Your supplier is like a silent partner who "blind ships" products (meaning they are sent with no identifying information on the packaging).
If your customer has an enjoyable user experience (UX), they'll associate that entirely with YOU and your brand, encouraging repeat sales and turning one-time visitors into regular customers.
RELATED ARTICLES:
Is Dropshipping Legal?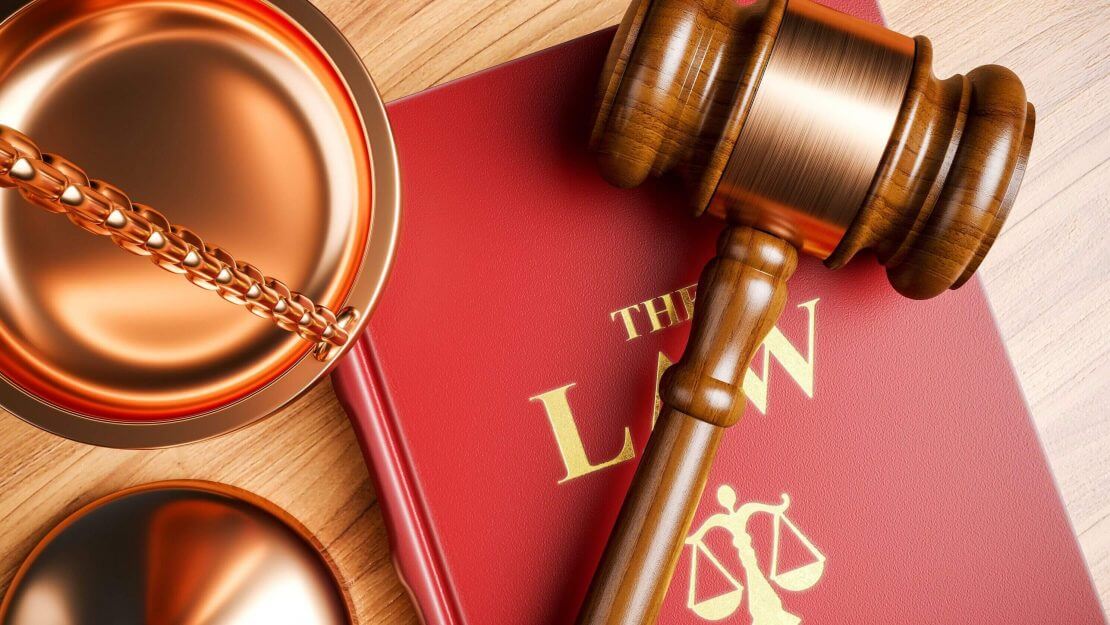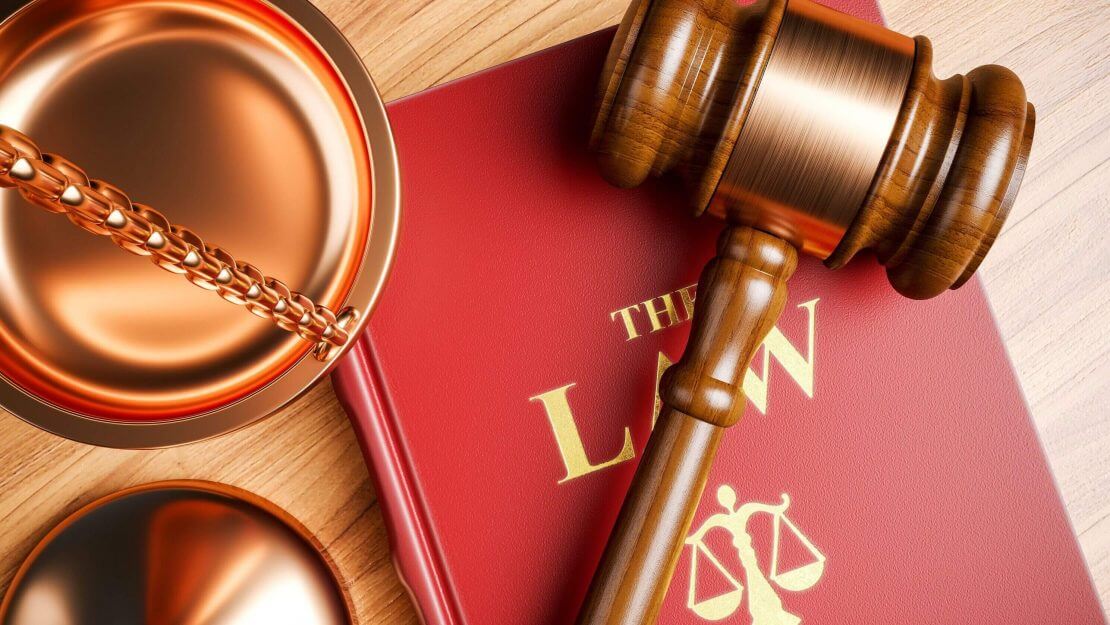 For those of you who came here looking for a simple answer to the question "is dropshipping legal?" YES, dropshipping is completely legal.
Keep in mind, however, that there are some legal issues you must consider when building and running an eCommerce business. Depending on the location of your operation, there can be some requirements for business registration and taxation.
There are also legal requirements around marketing, privacy, trademarks, and other considerations that you as an online store owner should be aware of.
Plus, when it comes to factors that impact legality, there are some ethical gray areas where you want to be cautious, to avoid getting your dropshipping business into any trouble.
In the next sections, we will discuss various legal issues that an eCommerce entrepreneur must consider. It is important to understand each requirement as you develop your online dropshipping store to ensure you mitigate your legal risk.
Legal Considerations For Your Dropshipping Business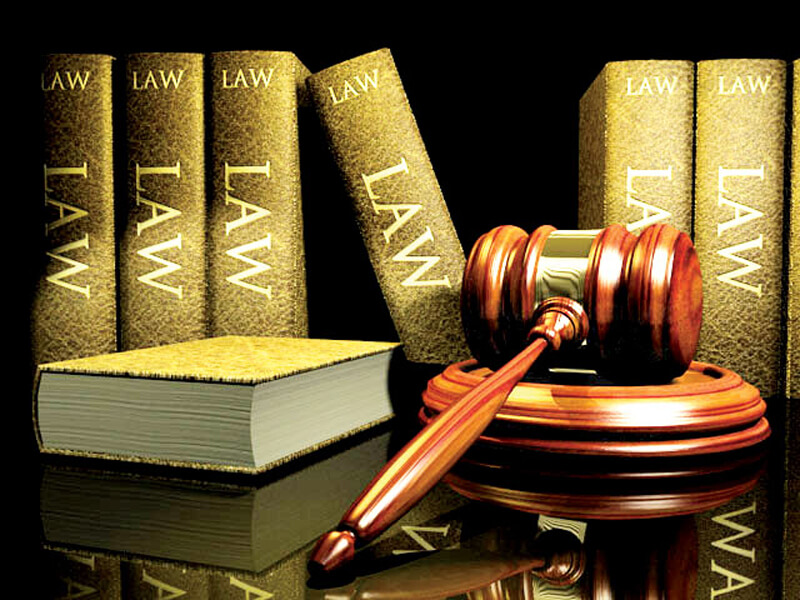 If you've never run an online store before, you want to be careful you don't overlook any of the legal requirements involved in setting one up.
Skipping a legal step in the early days of building your business can cost you big later on down the line. In some cases, it might even cost you your business.
To help ensure you've got all your bases covered, we want to give you a list of legal considerations to explore.
This list is meant as a starting point only. You should always consult with a legal professional before making any final decisions.
So let's dive in and get started! Is dropshipping legal? Absolutely. Just keep the following considerations in mind.
1. Business Licences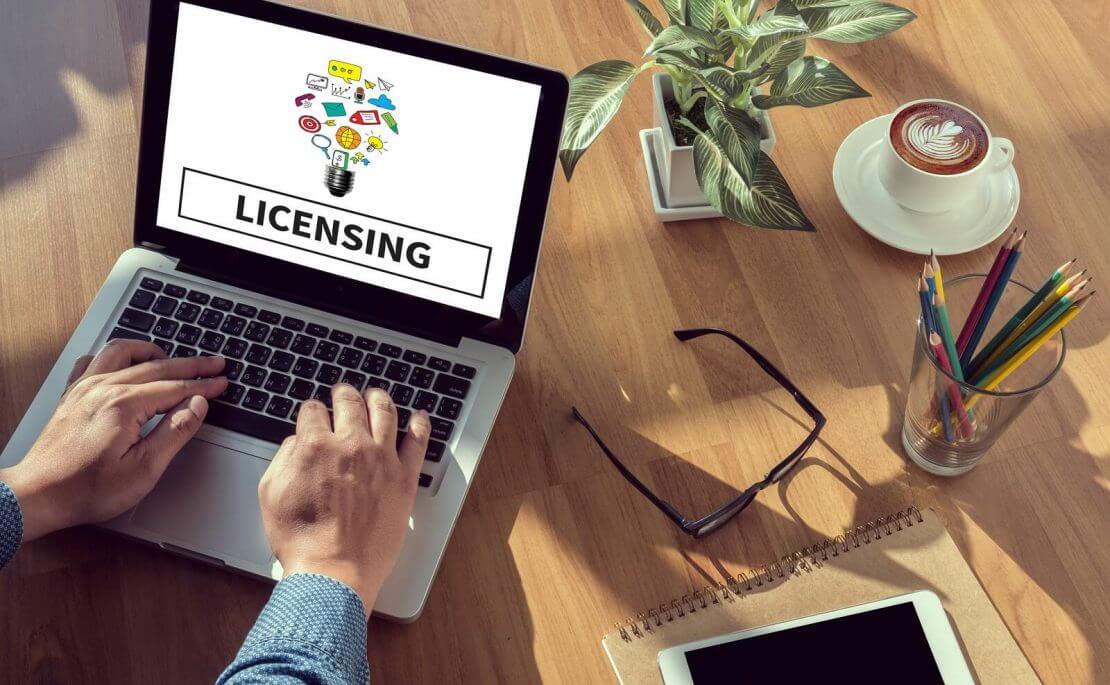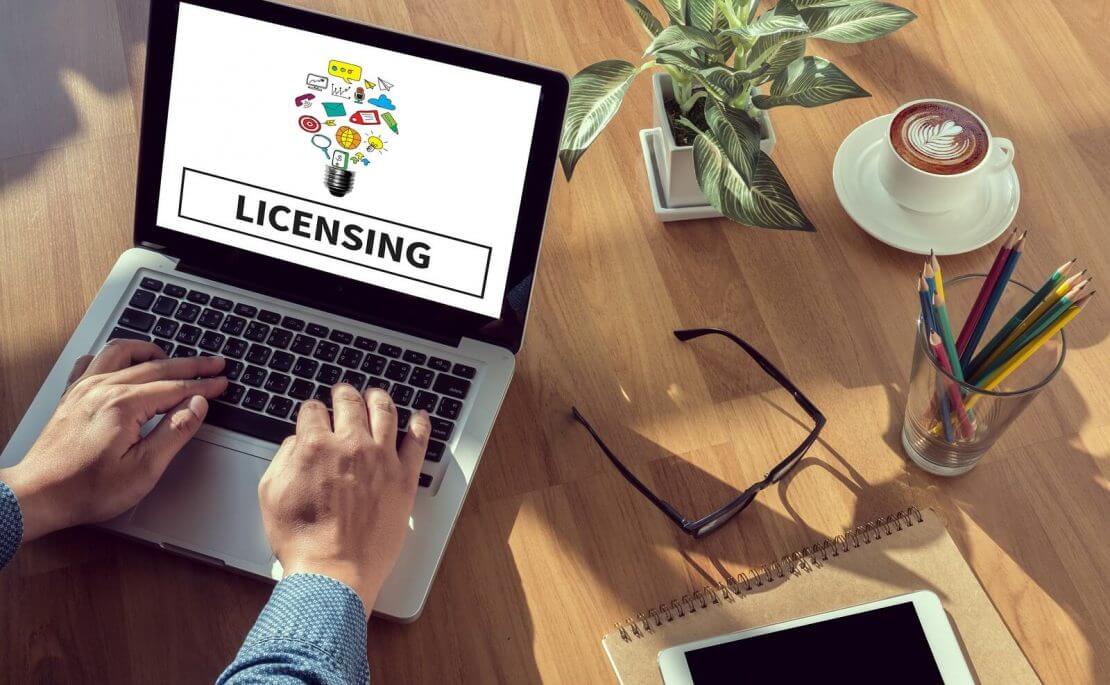 When talking about the dropshipping legal requirements, one of the most popular questions among newly established dropshippers is – do you need a business license?
Generally, the answer is no. A business license is not required for you to create a store and partner with suppliers.
With that being said, just because it isn't required, doesn't mean it's not a good idea to register your business officially according to your state's requirements.
With a business license, many aspects of setting up an online store (getting a payment gateway, branded email, etc.) will be easier for you. Though, before registering, be sure to evaluate all the types of licenses available and see which one will be most beneficial to your business.
To understand the complete ins and outs of business licenses for a dropshipping store, be sure to check out the following guide: Do You Need A Business License To Sell On Shopify?
2. Liability & Legitimacy
Registering for a business license can help you reduce risk in a couple of ways, the two main ones being liability and legitimacy.
Having a business license can lessen your personal liability if an issue arises due to a product that was purchased through your online store. This is especially important if you are conducting your business in a litigious country, such as the United States.
A license can also increase your legitimacy as a reputable eCommerce business. You want to be viewed by suppliers as a reliable partner, and having a business license demonstrates a standard of professionalism.
When you're just starting out especially, a business license can help you build trust with consumers and other businesses you work with.
3. Taxation Concerns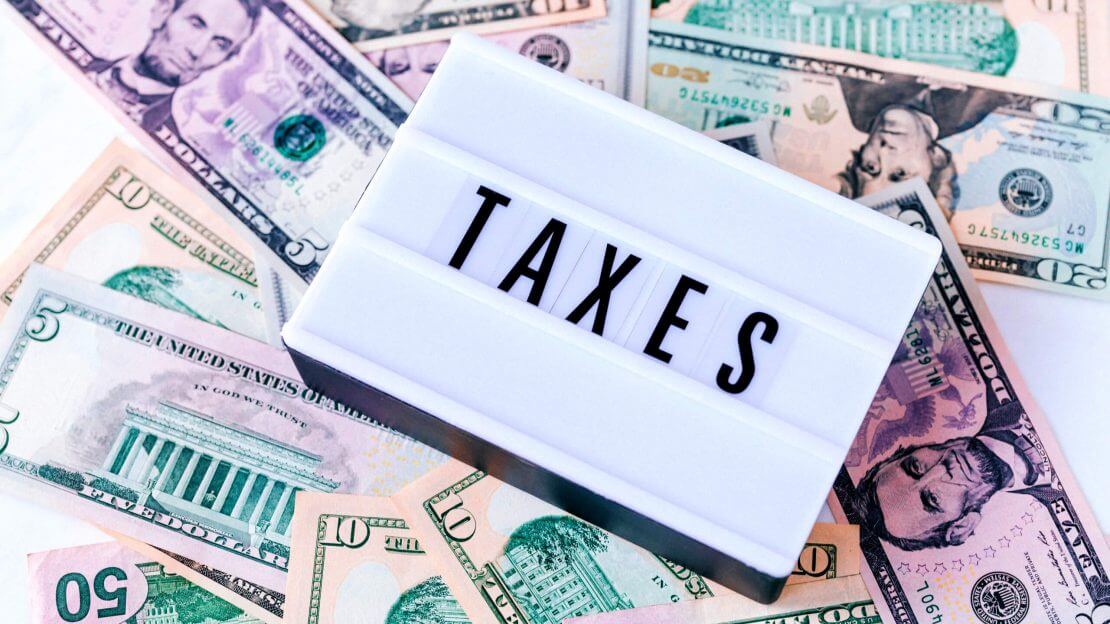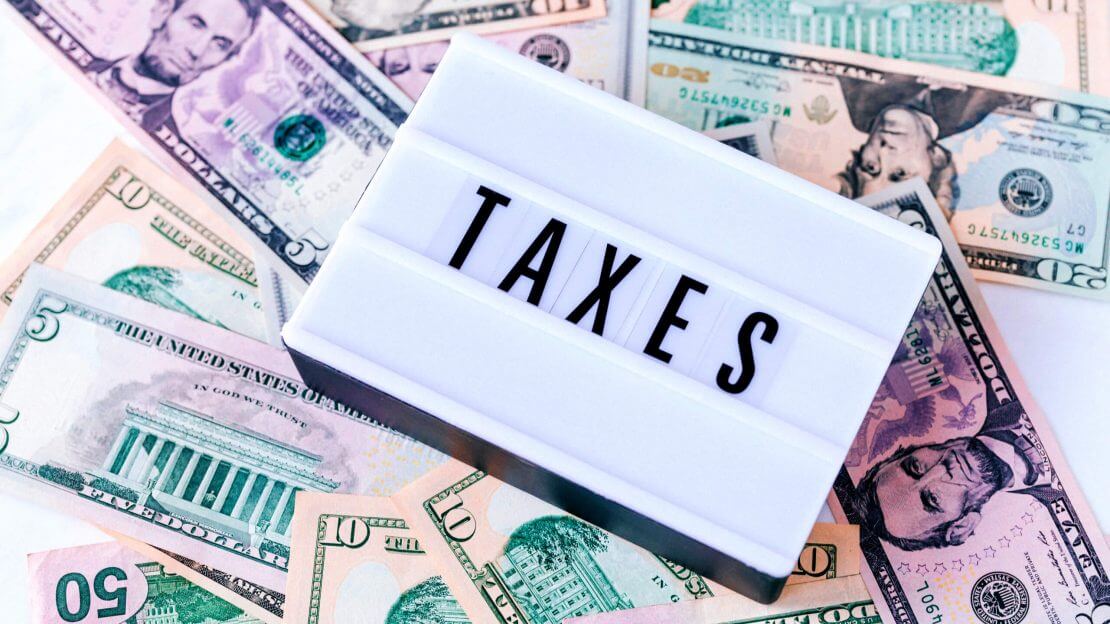 You already know that paying taxes is an inescapable fact of life, so be sure you factor it into your business plan as well.
To start, you might need to obtain a federal tax ID number (EIN) from the IRS. This is a requirement for most business entities except for sole proprietorships. All you need to do to obtain an EIN is fill out the application online.
Next, you want to think about how much tax you will be required to collect and/or pay. Many new entrepreneurs fail to plan ahead and set aside money for taxes…don't let this be you!
Sales tax laws differ by state and they change often. Talk to an accountant early on so you know what to expect and how to prepare.
You can also periodically check each state's tax policy to be sure you're staying within the rules. Here's a list of each state's revenue department website.
Lastly, think about opening a business bank account to keep personal and business funds separate. This is especially important if you're going to be processing transactions through your website, an account with Paypal, or another online payment service.
Keep in mind when it comes to taxation, you'll need to consider both the sales tax on your products, as well as income tax on your profits.
Since this is an ever-evolving element of eCommerce, be sure to consult a tax lawyer or accountant when building your dropshipping business. 
That being said, it can be a little difficult to understand the tax laws and how to pay the right amount. There's a wide variety of taxes, so it's important to consult an accountant or tax advisor for advice. Some countries, including Canada and the UK, may require you to pay taxes on the sales of a specific inventory item.
What Are The Different Types of Taxes for Dropshipping?
Keeping track of taxes on your dropshipping business can be a daunting task since there are different types of taxes, such as sales tax or income tax.
That means it's important to understand how they apply to your business so you always pay the correct amount. However, it's always best to consult an accountant or tax advisor for help.
Sales tax is a tax that's levied on the purchase of goods and services. The tax rates vary by state and locality, so it's important to research the rates in your area before beginning your dropshipping business. In some cases, a seller does not need to pay sales tax on a specific item, so it's best to consult an accountant if you're in doubt.
Dropshipping income tax is a little different from sales tax, but it's still a tax. You'll need to pay this tax as a percentage of the profits you make. It's not as complicated as sales tax, and you can usually find out what the correct rate is from an accountant.
In some countries, it's mandatory to pay income tax on your sales. In other countries, it's pay-as-you-go, so you pay the tax after each transaction.
In some cases, you may need to pay taxes on both the federal and local levels. In other countries, you may have to pay taxes quarterly or annually, depending on your business structure.
Dropshipping income tax is generally paid on a quarterly or annual basis. Depending on your business structure, you may need to register for Goods and Services Tax (GST) or Value Added Tax (VAT). In some countries, you'll need to file your tax returns within a specific timeframe.
It's important to keep your records of sales and income, so you can file tax returns on time. If you're unsure how to handle taxes on your dropshipping business, it's a good idea to seek professional advice. You might also want to invest in an online eCommerce assistant. This will make it easier to keep track of all important information.
What About Exemption Certificates or Resale Certificates?
In some cases, you can get an exemption certificate (also called a resale certificate in certain cases).
Exemption certificates and resale certificates are two types of documents that are very similar, except that an exemption certificate does not require that the taxpayer have a taxpayer ID number to be considered legally valid.
Furthermore, a resale certificate is a certificate that allows you to sell a product without having to collect sales tax. In other words, it's granted to a merchant when they intend to resell goods and are then exempt from paying sales-and-use taxes.
In the US, you can get an exemption certificate from 36 states. Some states, however, only accept state-issued exemption certificates. You might need to get an exemption certificate from a vendor, depending on the type of item you sell.
Finally, forms can vary slightly by state, but in general, they're all pretty similar. In some cases, certain states will even accept sales tax permits granted by other states. However, in some states – like New Hampshire, for example – a seller needs neither an exemption certificate nor a resale certificate because there is no sales tax in that state!
4. Business Entity Formation
When running your own business, you need to shield yourself from liability as much as you can. One of the first steps in doing this is to create a legal entity to protect your personal assets.
We suggest deciding on a business structure with input from a tax specialist and applying to become a business entity as soon as you can. Even before you launch your first online store.
In many states, there is a lag time (and additional paperwork) from when you file to become a business entity and when you receive a formal Certificate of Authority or Certificate of Resale (or whatever it's called in your state).
A good place to start is by checking to see if your prospective business name is available in the state where you are registering. A simple online check should only take a few minutes.
Meanwhile, you can visit the IRS website to apply for an Employee Identification Number for your business. You'll need to have your EIN and the formation documents for your legal entity before heading over to the bank to open a business bank account for your business.
The simplest business structure is the sole proprietorship, but for many eCommerce businesses, getting set up as an LLC or corporation might make more sense. Again, review your options with legal counsel or a tax specialist to make an informed choice.
Once you determine your structure, forming a business entity is pretty straightforward. It requires filing documents and paying a fee with the state agency that handles business filings.
5. Legal Agreements & Disclaimers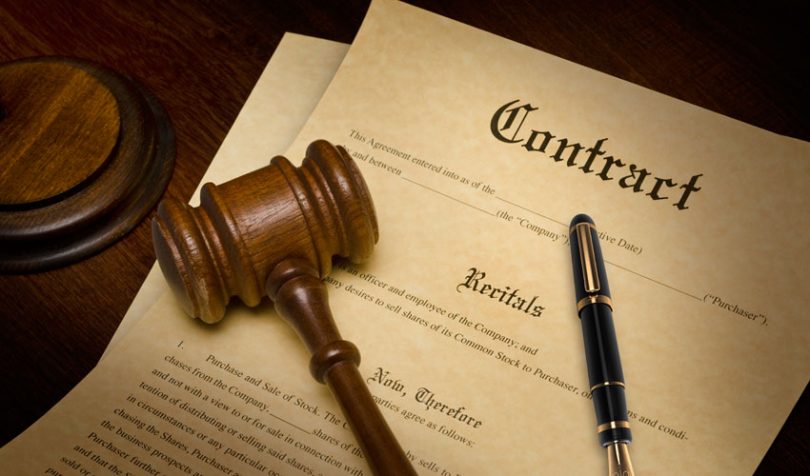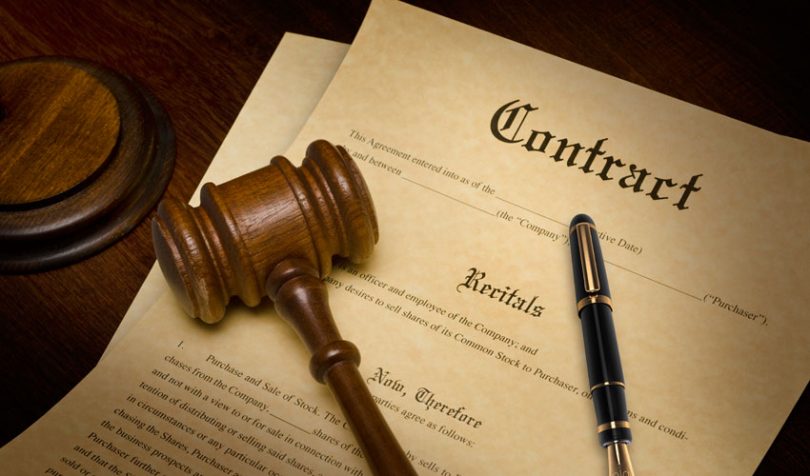 You know all those pages and pop-ups full of legal language with checkboxes you have to agree to when you use a website? You will need some of these for your online dropshipping store as well.
Again, we recommend you speak to legal counsel to be sure the disclosures you create are specifically tailored to how your eCommerce business operates.
Some common legal documents you will likely need for your online store include:
Terms and conditions
Copyright policy
Privacy policy
Terms of sale
Return and refund policy
It's also important to determine if there are any special on-page disclaimers you need to display, depending on the type of products you sell. Disclaimers are statements that serve as warnings to users and can limit liability for store owners that arise from normal eCommerce activities.
The most common types of disclaimers on eCommerce websites are health and safety and affiliate disclaimers.
Health & Safety Disclaimers
Disclaimers are very common with health products, including vitamins, supplements, homeopathic remedies, etc. This particular type of product is subject to high expectations from consumers, and eCommerce website owners are justifiably cautious of appearing misleading.
If you sell products that fall into this category, it's important to understand the FTC's guidance for when and how to use health disclaimers in your marketing.
Generally, these types of disclaimers explain that the supplement or remedy has not been evaluated by a regulating agency; like the Food and Drug Administration (FDA), for example.
Plus, this supplement or remedy does not replace medical treatment or advice. This is a very specific waiver of liability that advises caution and alerts users that there may be limitations to the product.
Is dropshipping these types of products legal? Yes, it is. Just be smart about it and use the proper disclaimers where applicable.
Affiliate Disclaimers
Affiliate Disclaimers disclose affiliate relationships with other sites. For example, an Amazon Affiliate receives a small commission any time a user clicks an affiliate link and buys off the Amazon site.
These relationships tend to be more common with blogging and advice websites that review products. They're not seen as frequently on eCommerce sites.
However, if you do happen to sell any products that generate a commission, you must include an Affiliate Disclaimer.
In fact, the Federal Trade Commission (FTC) requires that you disclose relationships that offer you a profit advantage–including anyone who pays a commission.
6. Ethical Business Practices
Choosing an ethical business practice when dropshipping is important. Ethical dropshipping is not a race to the bottom or an attempt to take advantage of customers. Instead, ethical businesses offer actual value and give customers what they want.
Ethical dropshipping begins with the store's setup. A dropshipping store should be professional in appearance and offer products with fast shipping times. It is also important to ensure that the store's products are legal and in compliance with the eCommerce platform's policies.
The store should also provide customer service and refunds for customers who are dissatisfied with the product. In most cases, offering a refund will keep customers from leaving and may even result in referrals.
A good return and refund policy is important to protect the store's reputation and ensure that they can retain their customers. Providing refunds under certain conditions is also helpful in keeping customers happy and coming back to the store for more purchases.
Unfortunately, some dropshippers are very dishonest and crafty in their shipping practices. They may advertise a product as being in stock, but then hide the fact that it will take 1-4 weeks to arrive. Similarly, they may claim that the items will be shipped in five to seven days while the items aren't actually in stock. It's important to note: these are all unethical business practices!
The store should also be sure that its products are in compliance with the laws of the country in which the items are sold. For example, selling adult toys or drug paraphernalia in countries under religious law may be illegal. If a customer orders an item in a country that prohibits these types of items, the business could face personal liability.
Another important ethical business practice to consider is a disclaimer. A disclaimer will inform customers about the store's practices, and it will also help to minimize the risk of any disputes. The disclaimer should be written in a way that customers understand. It should also be used to inform customers about specific products that the store sells.
Legal Issues Online Store Owners Need To Know About
Now that we covered the basic foundational legal considerations for launching an eCommerce store, it's time to move on to some secondary legal issues you should be aware of.
1. Register Your Trademark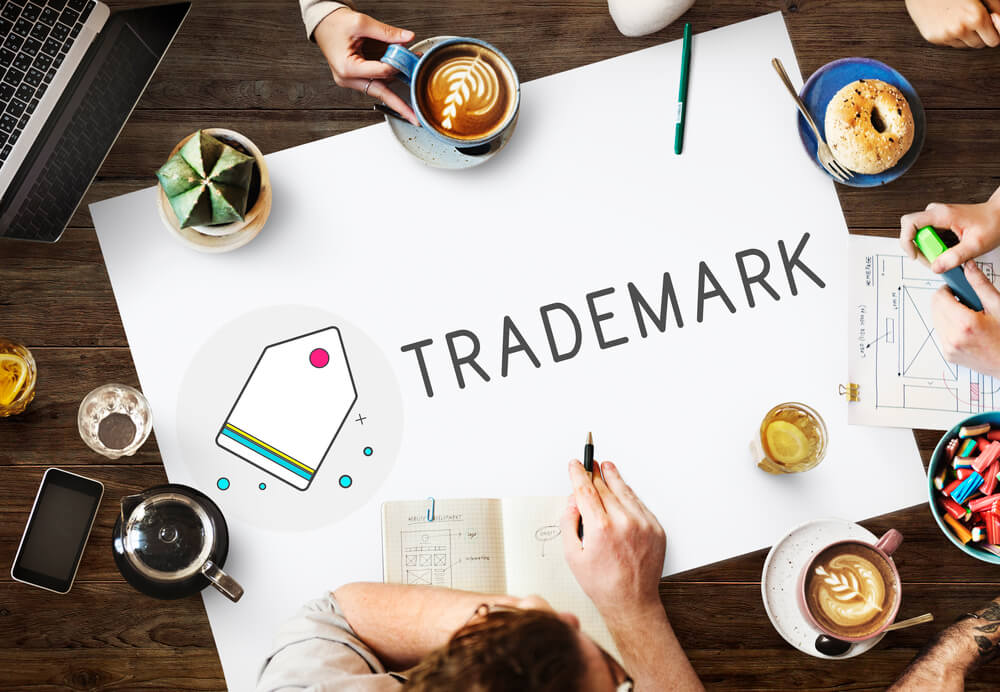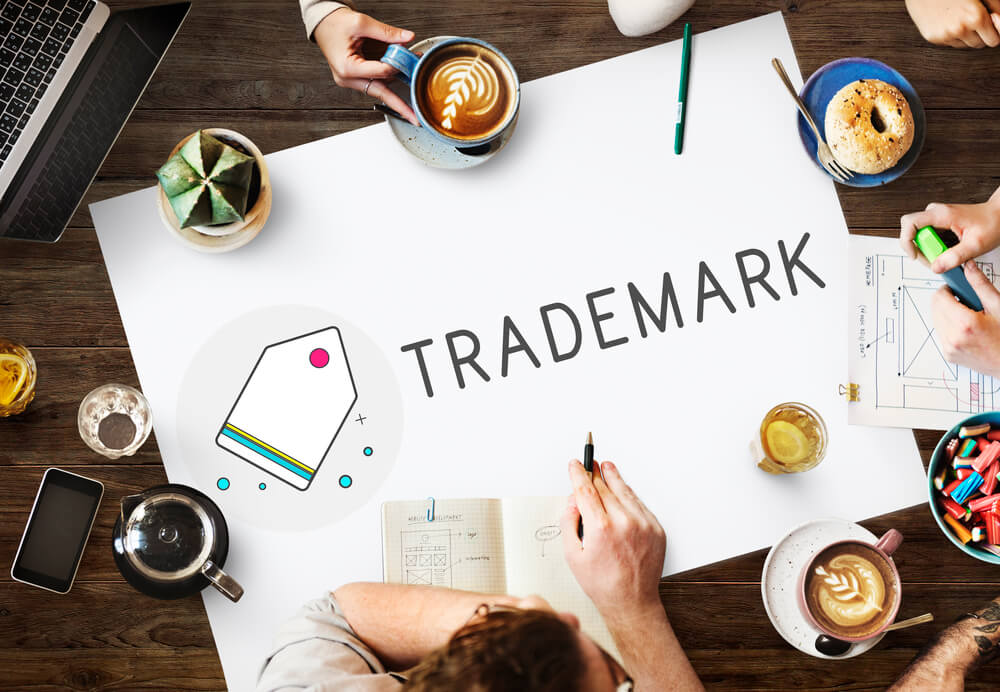 In the competitive online marketplace, a trademark is a valuable asset. It helps differentiate your business and brand from your competitors.
Plus, if you ever decide you want to sell your dropshipping store, having a trademarked brand is a precious commodity. It can make your business worth more if and when you decide to sell.
The United States Patent and Trademark Office (USPTO) is a resource you can access to:
Gather information
Ask questions
Check the registry of current marks
Begin the trademark process
Start the patent registration process
A trademark is all about protecting your intellectual property (IP). This is because the brand you've created for yourself and your store is your IP and it's more valuable if it's protected.
RELATED ARTICLE: Dropshipping Branded Products: Guide for Online Retailers
2. "Safe Harbor" Protection
Did you know an eCommerce website could be found liable for copyrighted content posted by third parties without the owner's permission?
However, registering for "safe harbor' protection through the U.S. Copyright website might prevent that.
Read up to learn how the Digital Millennium Copyright Act ("DMCA") safe harbors work and determine if it's something you need for your business.
3. Email Marketing Laws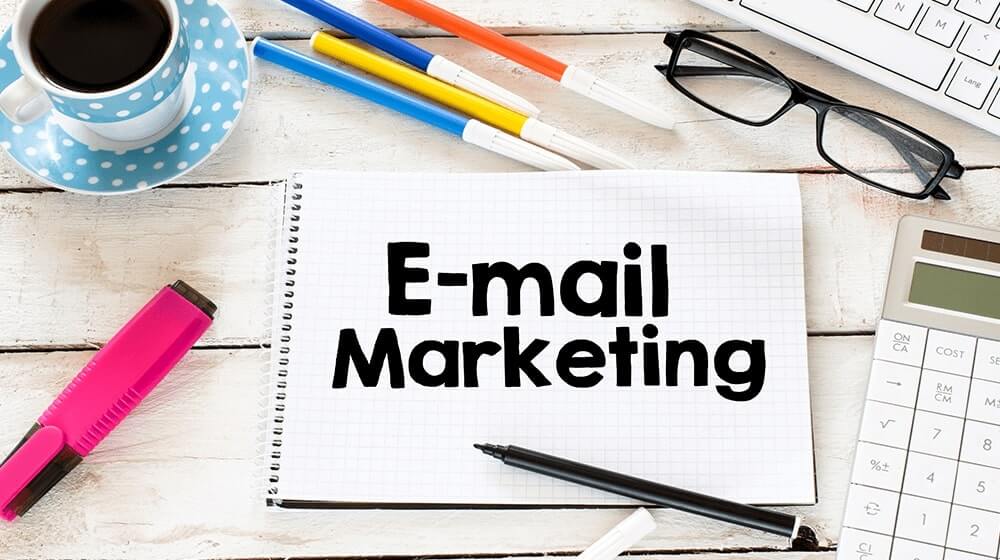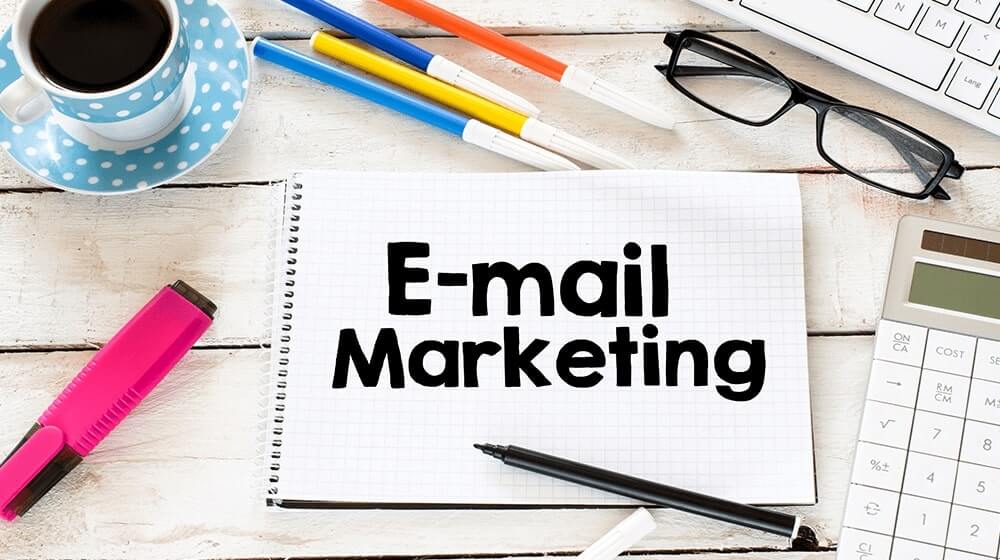 If you plan to collect customer emails in order to send messages designed to sell, educate, or build brand loyalty – you need to be aware of email marketing laws.
Email marketing is a form of "permission marketing", meaning customers must be allowed to opt-out and there are legal requirements for how this works.
RELATED ARTICLE: Top Email Marketing Strategies For Dropshipping
To start, be sure to familiarize yourself with the following rules and regulations:
CAN-SPAM. The Controlling the Assault of Non-Solicited Pornography and Marketing Act. CAN-SPAM sets rules around commercial email.
GDPR. The General Data Protection Regulation is meant to protect personal data for individuals within the European Union.
CASL. Canadian Anti-Spam Legislation. It helps protect Canadians while ensuring that businesses can continue to compete in the global marketplace.
Once you start email marketing, you need to be sure you are legally complying with anti-spam laws in your given country of business. These rules differ slightly by region, but the spirit of the law is the same.
We compiled a list of common elements that are often required under this legislation, and are part of the US CAN-SPAM laws.
Best Practices For Email Marketing Legal Compliance:
Get your customers to opt-In.
Do not use false or misleading header information or deceptive subject lines.
Identify the message as an advertisement (if appropriate).
Provide your address or location.
Explain the opt-out process and give the ability to unsubscribe.
Honor a customer's opt-out request as soon as possible.
Monitor what others do on your company's behalf (if you outsource email).
Store your customer's consent information.
Be aware of amendments and alterations to email laws if they occur.
4. Is Dropshipping Legal on Amazon & eBay?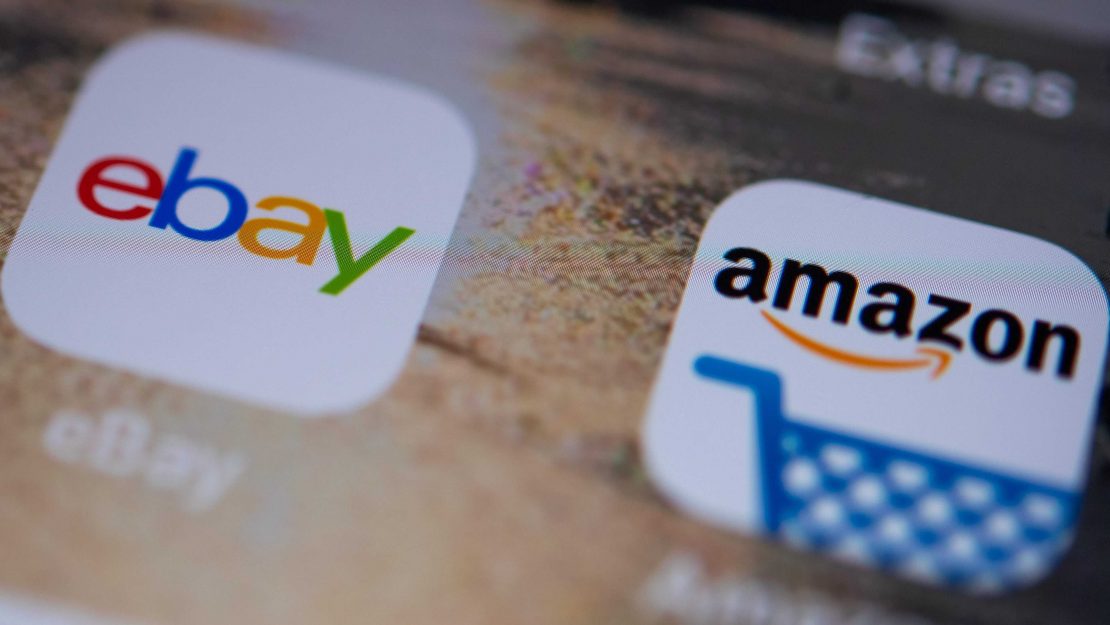 Dropshipping is legal on both eBay and Amazon, or it's generally acceptable at least, you just need to ensure you abide by their dropshipping requirements. There is a right way and a wrong way to dropship on eBay and Amazon. Know the difference!
We know they're long, but it's essential you read and understand the online seller requirements if you are interested in using one, or both, of these platforms.
For now, we'll give you a quick overview of the basic do's and don'ts so you'll have a general idea of what to watch for.
Proper Platform Usage
Proper usage is to find unique, safe products from a supplier and then upload them to your store. Typically, on these sites shipping time is of utmost importance and therefore you will need to partner with a reliable supplier you can trust to meet the requested shipping timelines.
Some additional items to consider before selling on these platforms:
Packaging guidelines and documentation.
Accepting and abiding by the return process.
Complying with each platform's policies and agreements (outside of your own).
Prohibited products that you cannot sell on the site.
If you are interested in selling on eBay or Amazon, it's essential to go to their respective websites and study their guidelines.
In the event you are shut down, this could not only impact your ability to do business with them, but it could diminish your brand if anything were to come back to your own online store.
Ethical Violations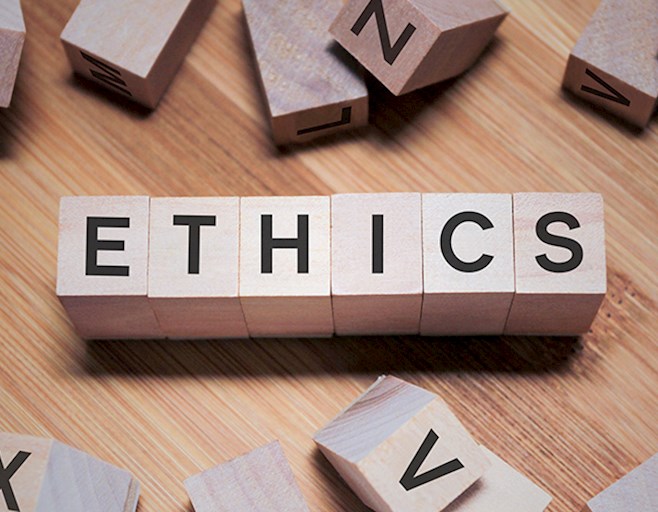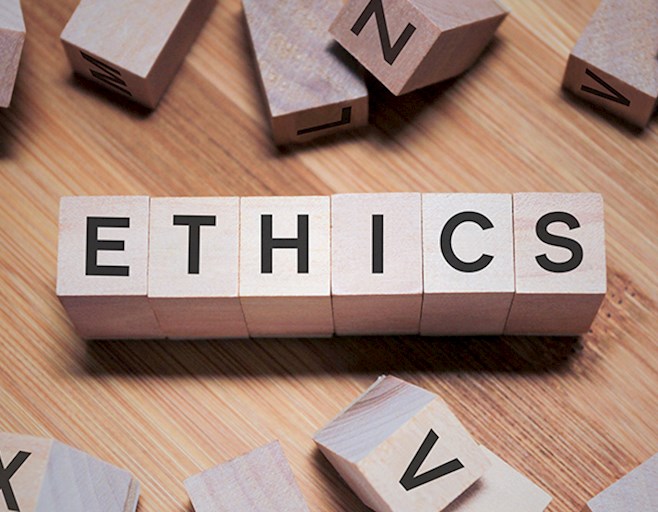 One way to get into trouble on eBay and Amazon is to source products from other online stores, mark up the prices, and then sell them on these platforms.
Some people have found items at places like Walmart or Costco and simply uploaded them to their seller accounts on eBay and Amazon.
This is a retailer to retailer price inflation and will get you into hot water. So don't even go there.
By not sourcing from a wholesaler you're not only being unethical to your customers, but you're also violating the rules of the platform which can cost you your seller account.
Dropshipping Legal Requirements: Product Issues
Continuing our exploration of "is dropshipping legal?"… The easiest way to get into trouble in eCommerce is by selling products that you're not authorized to.
Many people want to sell items with logos that are popular or have recognizable brands they can capitalize on. But sell a product you're not entitled to, and you could end up in a situation where it costs you more in legal fees than you'd ever make dropshipping. So this is definitely a mistake to avoid.
It's also important that you protect yourself from legal liability. If something negative were to happen on the consumer end, as a retailer you might be exposed to liability for a product being defective or faulty.
The best way to avoid both these sticky legal situations is to work with reputable dropshipping suppliers.
Read your supplier agreement! Is there any language in there that your supplier will indemnify you in a lawsuit for product liability, negligence, or any other prospective claim made by a consumer or anyone else?
These are the kind of things you want to be aware of upfront. Let's take a closer look at some potential product issues and what you can do to reduce your risk.
1. Product Liability Insurance
By having a business license and setting up a business entity, you can lessen your personal liability if an issue arises from a product purchased through your online store. This is why even though it's not necessarily required, many attorneys would advise you to do both.
As the old saying goes, "expect the unexpected when you least expect it."
This is especially true in the U.S., which tends to be a very litigious country. If for whatever reason, a defect in a product you sell causes an issue, you could end up defending yourself in court.
In dropshipping especially, sourcing products outside of the U.S. from sites such as AliExpress can increase the possibility of product defects due to differing production regulations. Taking measures to protect yourself is never a bad idea.
We cannot reiterate this enough, your first line of defense is to partner with high-quality, reputable, and ethical dropshipping suppliers. If they offer products produced in the U.S., Canada, or the E.U. which are held to stricter standards, even better.
You can also consider getting Product Liability Insurance. This is a form of General Liability Insurance that's meant to protect your business from acquiring financial and legal risk due to poor quality goods sold through your business.
Since it covers the legal and court costs of defending any claims that may arise due to a defective product (bodily injury, property damage, financial losses, etc.), it can be an excellent option to further reduce your legal risk.
2. Trademark & Copyright Issues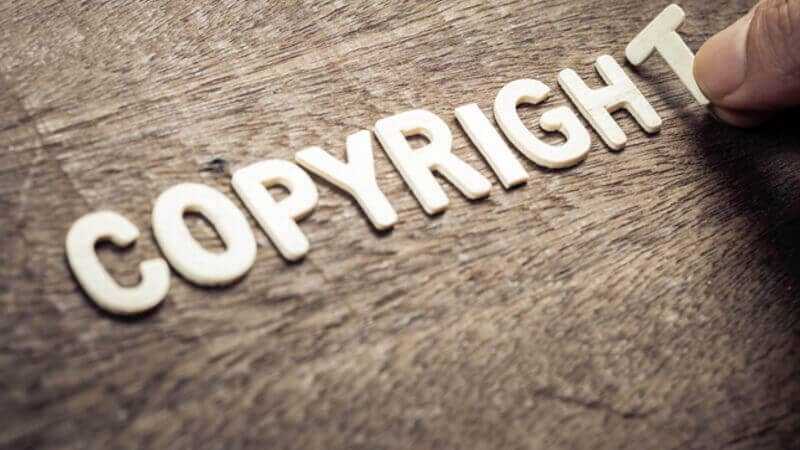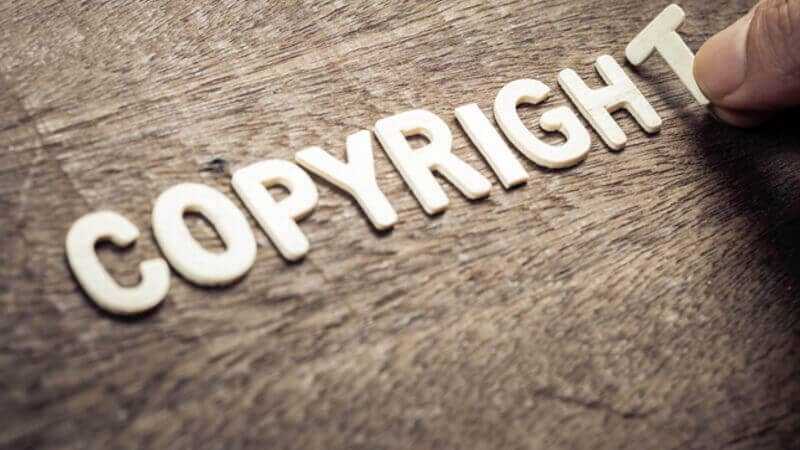 Perhaps, one of the easiest ways to face legal challenges in the eCommerce business is by selling copyrighted products. Trademarked and copyrighted products are forms of intellectual property. If you sell something you're not entitled to, you may face legal charges.
Products that fall in this category are often associated with popular entertainers, sports teams, and brands that align with pop culture and fashion. Therefore, it's best to stay away from these kinds of products unless you're 100% sure you have a legal right to sell them.
A trademark is defined as a symbol, word, or text that is legally registered or established for use by a representing company or product.
Whereas copyright is the exclusive legal right, given to the originator to print, publish, perform, film, or record literary, artistic, or musical material, and to authorize others to do the same.
If the two sound similar it's because they are. The difference is that each protects a different type of asset; trademarks help protect items that define brands (such as logos), copyrights protect artistic and literary works such as music and books.
As a fan of a sports team, musician, or cultural icon, it makes sense that you might want to sell items tied to something you love. But to avoid landing in hot water, it's usually a better idea if you don't.
Again, with these items you must be 100% sure both you and your wholesale supplier are legally authorized to sell products with a trademarked or copyrighted logo or likeness.
In these instances, it's a good idea to check with an attorney before proceeding.
3. Counterfeits & Knockoffs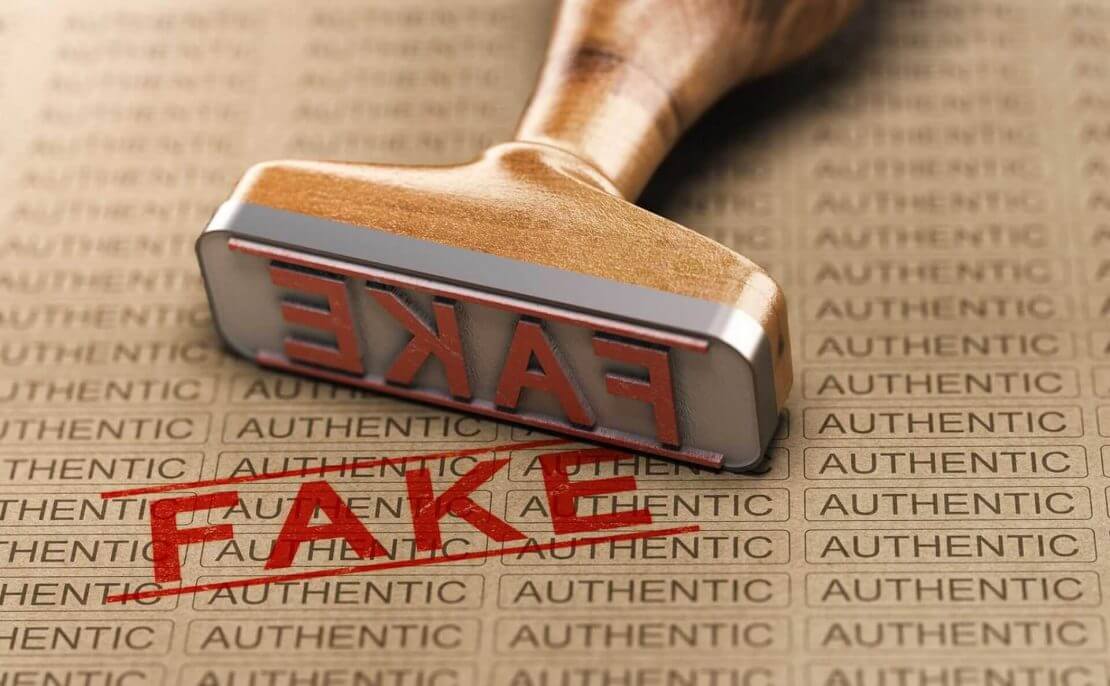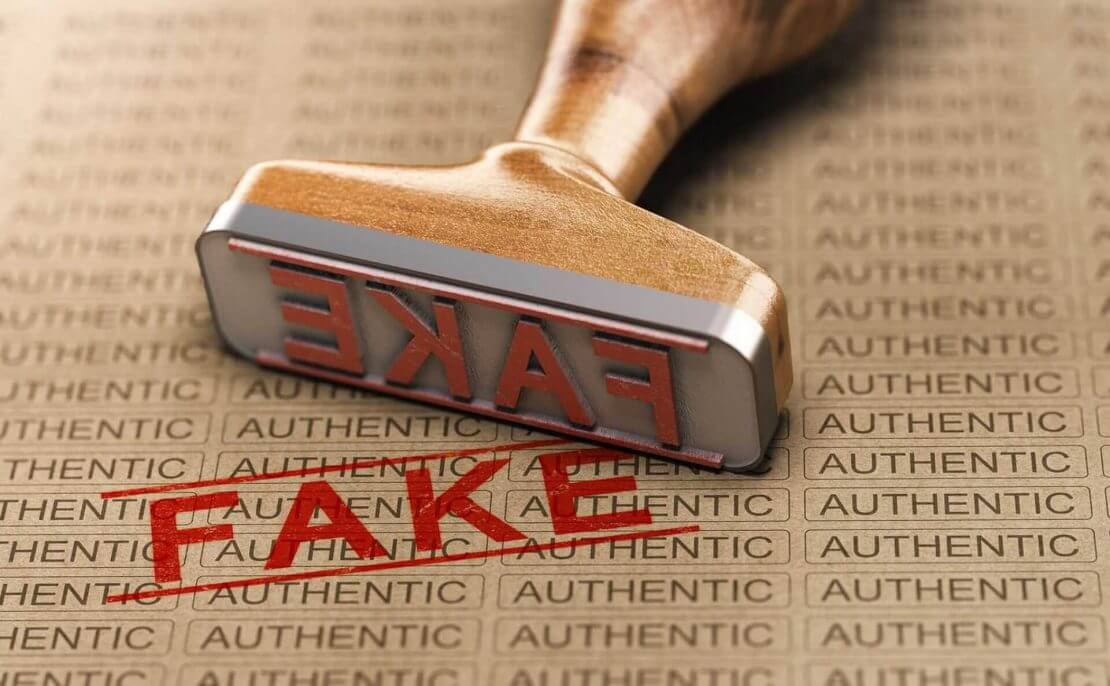 Another legal issue a dropshipping entrepreneur might face is selling counterfeit items. Counterfeits and knockoffs are designed to look exactly like the original product with minor changes, such as an alteration of the original logo or material, and are usually offered at a much lower price.
Customers may believe they are buying a true original. Therefore this is a deceptive business practice that could result in a lawsuit if and when consumers notice something isn't quite right.
Be aware that there are unscrupulous suppliers trying to pass off branded merchandise as the "real deal". Keep an eye out for anything that seems too good to be true.
For example, if you see "Apple AirPods" listed for a price much lower than market value, they're likely fake. It's like that old saying: There's no such thing as a free lunch!
In conclusion, be cautious, and steer clear of any "name-brand" products you can't verify as being genuine.
4. Restricted & Prohibited Products
In addition to avoiding fake or trademarked products that may result in infringement cases, you also need to be aware of laws pertaining to restricted and prohibited product categories.
If you plan to sell on Amazon, eBay or Shopify, know that these platforms have restricted product policies you must abide by or risk losing your seller's account.
Read the complete policy, and be sure you do not offer any of the items on their restricted or prohibited product lists in your online store.
In addition, it's important to understand the laws of the country you plan to sell in. Make certain you have the right to sell a product category before uploading those items into your store.
There are some restricted products that are legal to sell with the proper licensing. Common categories within this list include liquor, medicine, and certain food items.
RELATED ARTICLE: How To Get Ungated On Amazon – Strategies for Sellers
Prohibited products, on the other hand, are completely banned and should not ever be added to your eCommerce store. Depending on the country in which you conduct business, the list of Restricted vs. Prohibited products may differ.
In addition, prohibited product lists are continuously updated, so it's always important to double-check.
Common categories that fall under prohibited products include intellectual property infringements, weapons, cash, drugs, pornography, animals and plants, medical waste or poisonous substances, precious metals and stones, aerosol sprays, as well as anything that's illegal in the country you plan to ship to.
Dropshipping Legality: Key Takeaways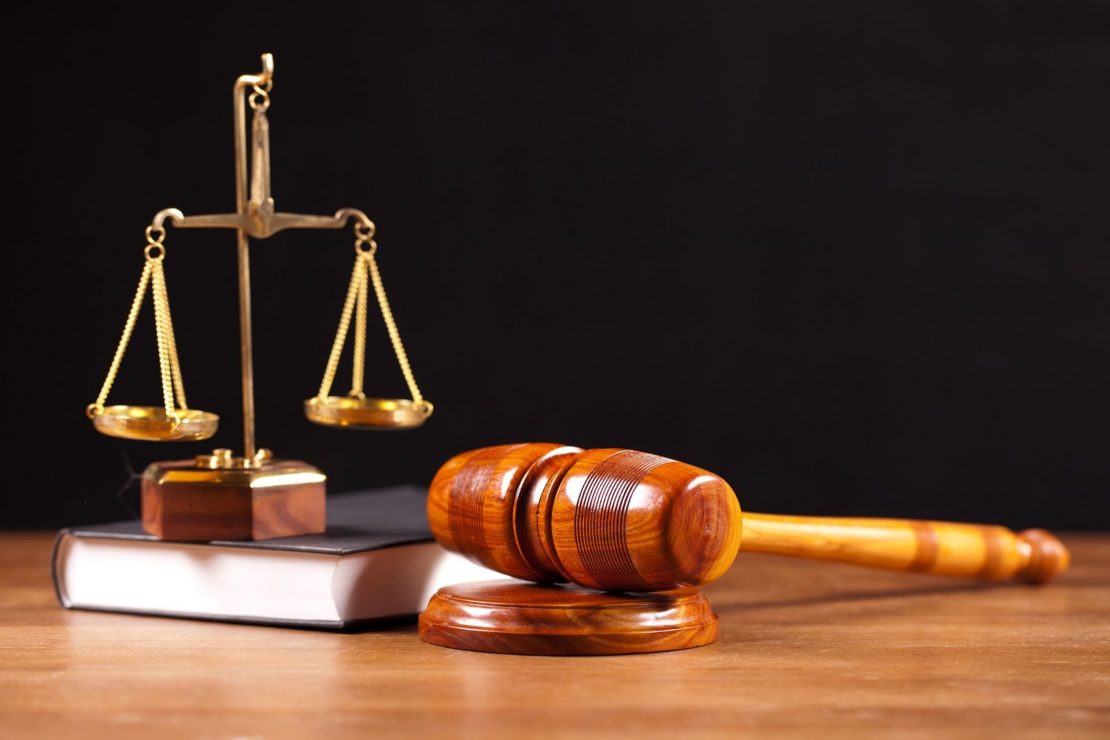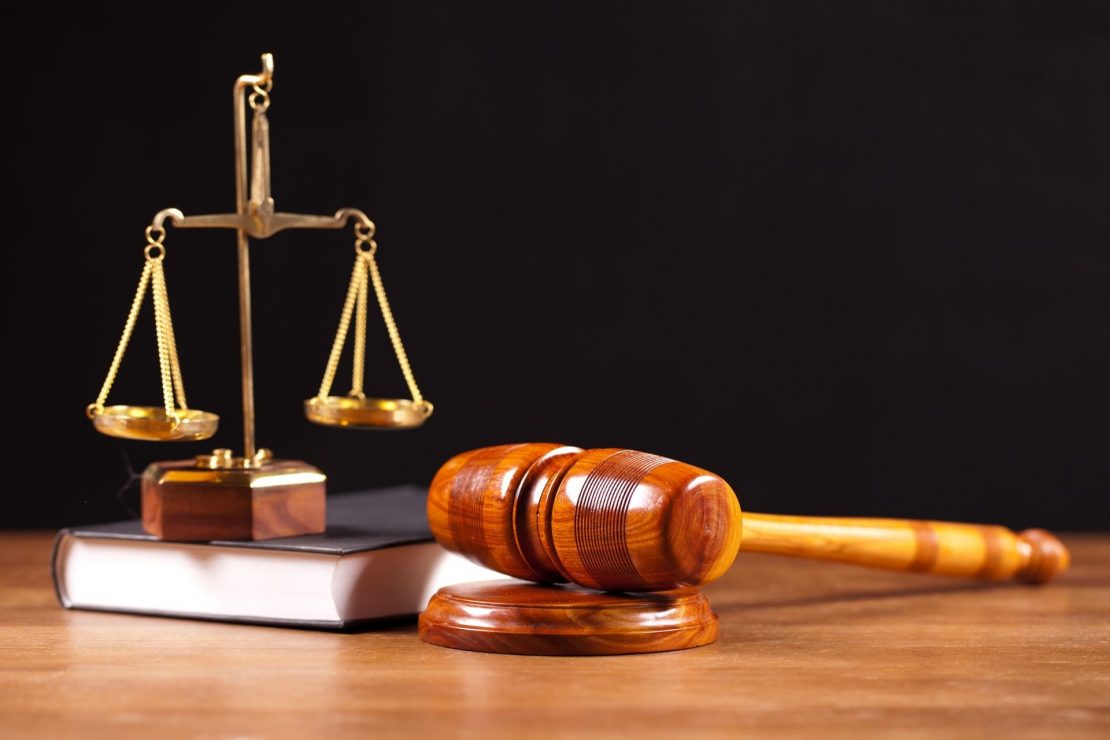 Is dropshipping legal? There's a simple answer (yes!) and a more complex one.
As long as you are consistently doing research, abiding by ethical business practices, and consulting with counsel as needed – you should be able to avoid any costly legal mistakes that could arise from the situations noted above.
Remember the golden rule of dropshipping, if something seems "too good to be true" it might be. It's crucial you do your due diligence to vet any suppliers you work with and the products you sell.
Here are the key takeaways to reduce your legal risk when dropshipping:
Obtain a Business License: This goes a long way when it comes to taxation on your products and profits, as well as limiting your liability in the event an issue arises. In addition, it helps improve the legitimacy of your store in the eyes of consumers and suppliers.
Create Documents That Outline Your Business Practices: This includes having a refund policy, outlining your legal agreements, website terms and conditions, privacy policy, and any product and practice disclaimers you may require.
Follow Ethical 'Best-Practices' In Marketing: Utilize eCommerce and social media platforms without manipulating the rules. Don't be deceptive in your advertising, and follow all email marketing rules and regulations.
Sell Safe and Appropriate Products: Work with reputable dropshipping suppliers. Only sell genuine products that you are entitled to sell, particularly any that are trademarked or branded.
If you follow these best practices, then you'll protect yourself from most (or even all) legal risks.
Source High-Quality & US-Made Products For Your Dropshipping Store
If your target audience includes eco-conscious or health-conscious consumers, and you're looking for high-quality products to sell, be sure to check out GreenDropShip. We are a reputable 'Made in USA' dropshipping supplier of natural and organic products.
In fact, GreenDropship offers an extensive inventory of over 20,000 brand-name products including gourmet and specialty items in a wide range of categories such as food & beverage, bath & body care, vitamins & supplements, household goods, baby items, and more.
GreenDropShip also integrates seamlessly with Shopify and WooCommerce via our product feeds.
We've also released a Shopify dropshipping app that makes it easier than ever to sell our products online. At the time of writing, ours is the only Shopify app that lets you dropship certain specialty items like groceries.

Join GreenDropShip And Start Selling Natural & Organic Products Today!