What Is Dropshipping? Everything You Need To Know!
Ecommerce is the future of retail – more and more consumers are going online to buy whatever they need. If you're an independent entrepreneur and want to tap this trend to make some money, then you should know that are a few different retail models that you can use.
Of all these models, dropshipping is the easiest, most convenient, least expensive, and has the lowest risk. But you may be asking yourself: What is dropshipping? At the end of the day, you have to understand the dropshipping model if you want to use it as a source of income.
In this post, we'll go over everything you need to know, from what dropshipping is to how you can use it. We'll even give some suggestions for profitable products that you can add to your online store.
To make it easier to navigate this post, we've broken it down into the following parts:
What's A Dropshipping Business?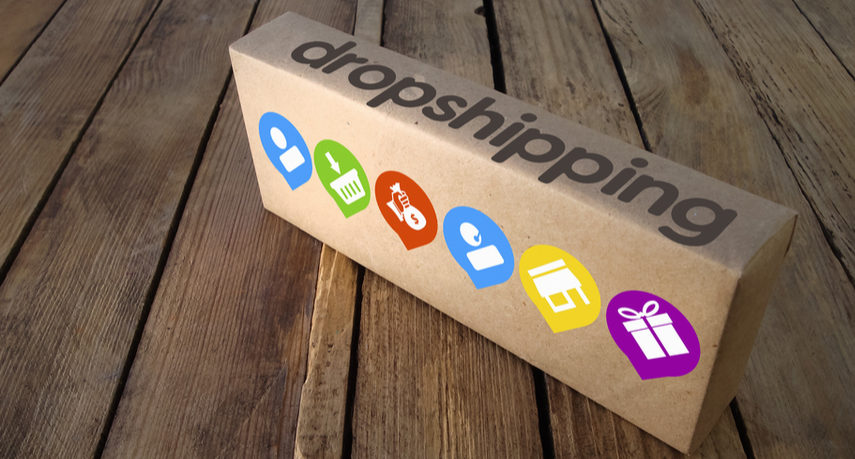 In the world of online retail, dropshipping is special. Compared to other retail models, it's the easiest, most convenient, least expensive, and has the lowest risk. Why is that? What makes dropshipping so unique?
It all comes down to the inventory – who manages it, who doesn't. With a conventional retail store, also known as an inventory-holding store, the retailer orders products in bulk and then stores them until the consumer buys them.
This is true for both online stores and brick-and-mortar establishments. Since they're handling inventory, the retailer also has to maintain storage space in order to pull, pack, and ship the product.
As you can imagine, this can get real expensive real fast. The retailer has to pay close attention to inventory management and they can get stuck with an unsold surplus if they overestimate consumer demand for a particular product. If this happens, the retailer has to absorb the financial loss.
With dropshipping, the retailer does not handle the inventory. Instead, that's your dropshipping supplier's job – they store, pack, and ship all products to the customer on your behalf.
This makes dropshipping easier since you have less to worry about. It's also less expensive since you don't have to deal with storage costs. Finally, it makes the whole enterprise low-risk since you only order products from your supplier that the customer has already bought from you.
This is where dropshipping really shines in comparison to other retail models. This is also what makes it so attractive for anyone who wants to work remotely, either as their full-time gig or just a little side hustle.
It might be easier to understand dropshipping with a visual aid, so let's take a look at this neat graphic:


Since we mention making a profit in Step #4, let's also take a moment to go over the dropshipping profit formula: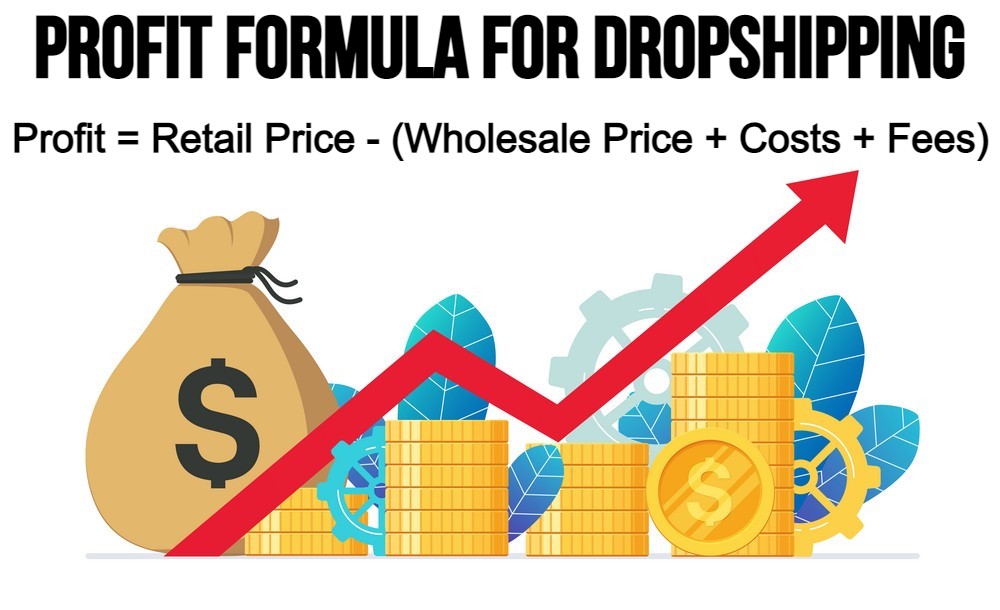 The retail price is what you charge in your store, the wholesale price is what your supplier charges you, costs are your overhead, and fees are the membership fees you pay to your supplier.
As you can see, the dropshipping process is extra easy for the retailer. It's just super important that you choose the right dropshipping supplier that'll offer a great selection of products and get the orders out quickly and efficiently to your customers.
What Are The Benefits Of Dropshipping?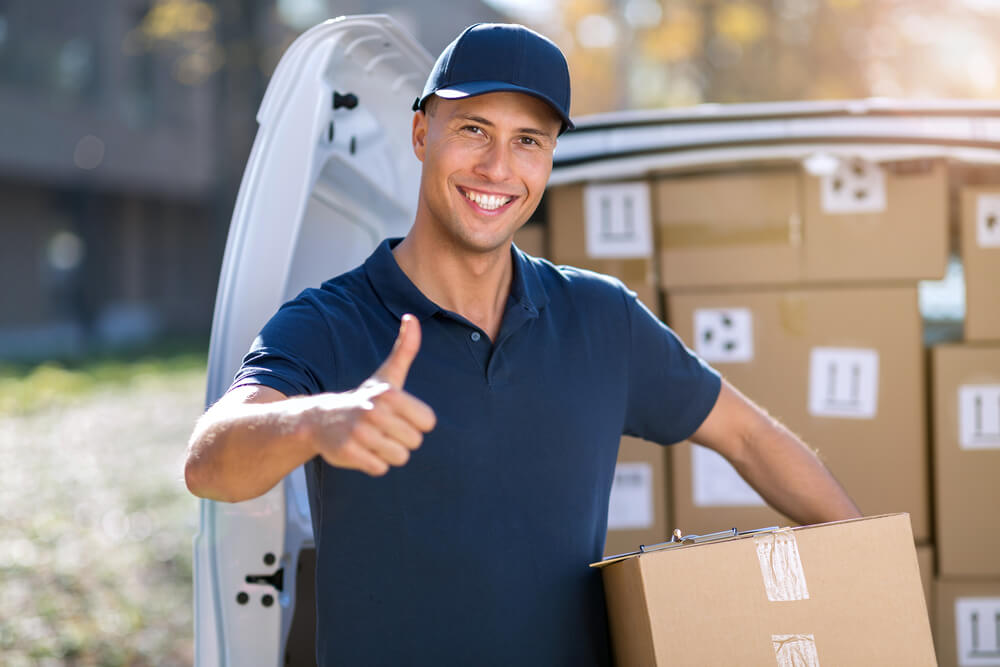 If you decide to start a dropshipping business, consider the following benefits:
It is easy to start. Just find a supplier, set up a store (or choose a selling platform), and start selling!
You can start dropshipping with very little money. Startup costs are next to nothing since you don't worry about inventory storage.
You can work 100% from home. You don't need an office, warehouse, or shipping bay, making it one of the best home business models.
The risk is really low. Unlike a conventional retail model, you'll never have to absorb the financial loss for any unsold products.
You can give your customers more choices. Choose the right dropshipping supplier and your online will have a wide variety of products.
It's easy to focus on marketing. If you develop a memorable personal brand, you can turn one-time visitors into regular customers.
You can use an Ecommerce platform. Building your store on Shopify, Amazon, or WooCommerce makes it even easier to start selling.
Additionally, retail businesses that use dropshipping can be potentially 15 to 50% more profitable than conventional, inventory-holding stores. This profit margin can increase to 100% for luxury items (jewelry and electronics) or consumer durables.
It is easy to see why this is such an attractive business model – it's convenient, easy, and low-risk. It's the best way to work remotely while selling things online, all without having to deal with the hassles of an inventory-holding store.
What Are The Challenges Of Dropshipping?
On the flip side, however, there are some challenges to dropshipping that you should be aware of:
You have to pay your dropshipping supplier. This is usually an annual membership and it allows you to use their services as well as access their inventory.
You are always responsible. Customers will hold you responsible if something goes wrong, even if it is the dropshipping supplier's fault.
There is lots of competition. Dropshipping is a really attractive business model, so there are a ton of online stores and competing retailers.
You do not manage the inventory. While this is usually a benefit, it may be detrimental if there is a shortage of a product.
These challenges can be avoided by choosing the best dropshipping supplier available. In fact, 84% of e-commerce businesses say that the process of finding and securing a supplier is the biggest hurdle they have to overcome when setting up their online store.
A great dropshipping supplier will offer competitive membership prices, so you'll still be able to turn a profit while paying for their services. Plus, if they have an incredible inventory, then you can add in-demand products to your dropshipping store.
Plus, if they're reliable and offer solid customer service, then any problems that come up can easily be solved. This will also allow you to create a comprehensive return and refund policy for your dropshipping store – that way, online shoppers will trust you and put their faith in your services.
Can I Automate My Dropshipping Store?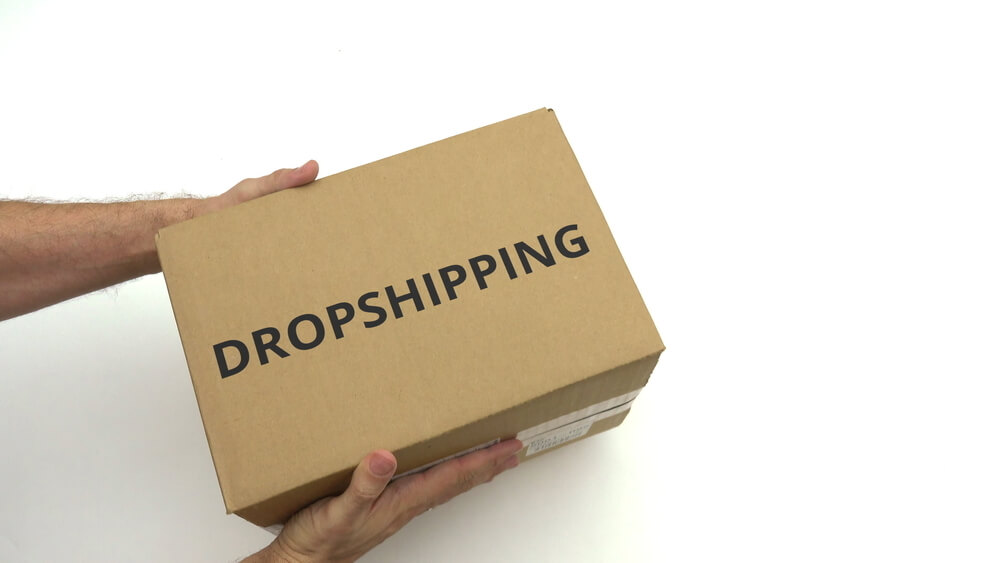 The whole beauty of dropshipping is that it's low-risk, easy, and convenient. It's pretty much the perfect work-from-home model and is a great way to make a living or earn some extra coin.
However, there is a learning curve at first, especially when it comes to finding products and setting up your advertising. You have to set up your store to make sure that it's successful and gives you a largely passive income.
One way to do this is to automate your dropshipping store as much as you can. This will streamline your operations and make it even more hands-free than it already is.
Remember, the whole point is to create a fully functioning store that consistently generates income with minimal interaction from you. This is what makes a dropshipping store the perfect work-from-home opportunity.
Plus, if you decide to have multiple dropshipping stores, so you can target multiple dropshipping niches, then automating your dropshipping stores will make it easier to oversee their function. In essence, you want to consolidate as many of the steps as you can to generate maximum income for minimum effort.
The easiest way to automate your dropshipping store is to use a Shopify app. Of course, this means that your dropshipping store has to be on Shopify, but that's an easy decision to make considering how much easier Shopify makes dropshipping.
GreenDropShip is a US-based dropshipping supplier with thousands of natural and organic products. We carry groceries, home goods, baby products, haircare, skincare, essential oils, and vitamins and supplements. Since we're based in the USA, our shipping times are shorter and we're more reliable than overseas suppliers.
We also offer a Shopify app that makes it easier than ever to run your store. You can automate your operations and add any of our premium, specialty, or gourmet products with just a single click.
How Do I Dropship?
Now that we've covered what dropshipping is, why it's such a great business model, what challenges to look out for, and how to automate your store, we need to discuss how it's actually done.
You can check out our comprehensive blog post How To Dropship: Build A Profitable Ecommerce Store for an in-depth explanation. If you're looking for a quicker guide, we'll also go over the basics on how to dropship in the steps listed below.
1. Do product research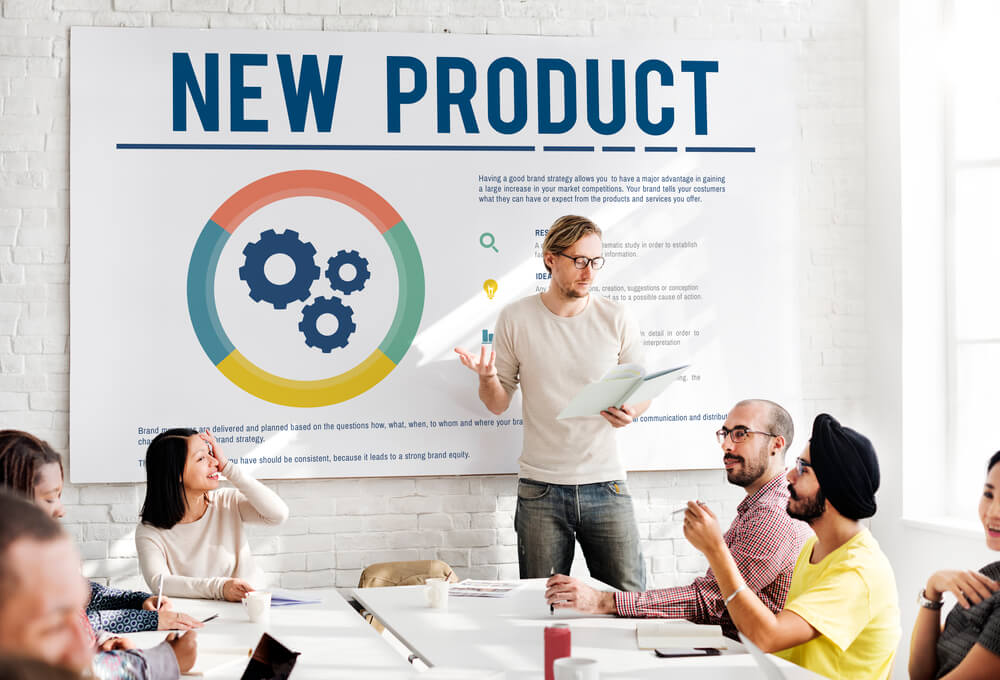 If you want a successful dropshipping store, you need to find the right products to offer to consumers. This is where product research comes in.
The vast majority of the time, high-selling products usually fall into one of two categories:
They solve a problem. Identify something that consumers need and there will likely be a market for it. However, sometimes consumers don't even realize they need something until you introduce it to them.
They're a guilty pleasure. Sometimes consumers need a product, and sometimes they just want a product. Besides, everyone needs to treat themselves from time to time.
You'll need to determine which of these two categories a given product falls under since it will dramatically influence how you market to the consumer.
Don't forget that good product ideas don't have to be super complicated – sometimes simplicity is best!
Plus, you don't have to overwhelm your target audience with a huge selection of products. In fact, a dropshipping store with a more curated selection generally tends to do better. Besides, you'll never be able to compete with the huge inventories of retail giants like Amazon or Walmart.
Some useful product research tools include:
Effective product research should be combined with market research. This is when you figure out the vital information of your potential customers, including demographics, age, interests, and so on.
This is where good research really makes a difference. If you understand both the products you're looking to sell as well as your target audience, then you can effectively predict what your potential customers may need.
If you want to learn everything you need to know about product research, make sure you check out our blog post How to Do Product Research for Your Dropshipping Store.
2. Find a dropshipping niche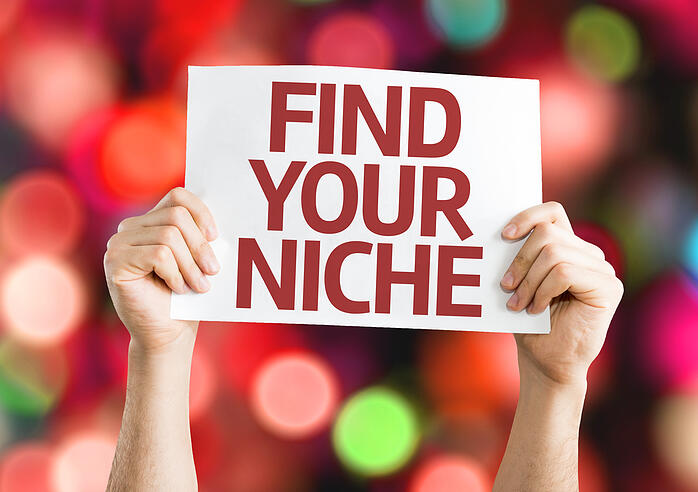 A dropshipping niche is a smaller subsection of the wider retail market. For instance, you can have the general category of Groceries. Within that wide category, you can choose a niche like Vegan Groceries. Or, if you want to specialize even further, you can choose a smaller niche like Vegan Snacks.
Make sure to check out our comprehensive guide on How To Find The Best Dropshipping Niches. This will give you all the tools you need to find the best dropshipping niche for your store. In this section, we're just going to go over the basics.
Let's look at some of the benefits of choosing a dropshipping niche:
You can focus on a part of the market with less competition.
Consumers will see you as an expert and be willing to pay premium prices, especially if you have a well-curated selection.
You can easily and efficiently build trust and brand recognition with potential customers.
If you choose a niche that you love, it'll make running your store more enjoyable and feel less like a job.
A more curated or specialized inventory can be less overwhelming for consumers.
Choosing a niche is extremely important for an online retailer – it means focusing on a narrower chunk of the retail market that has less competition and greater potential for sales. Essentially, you'll be carving out your own little chunk of the retail market so that you can compete with retail giants like Amazon or Walmart.
RELATED ARTICLES:
3. Choose a dropshipping supplier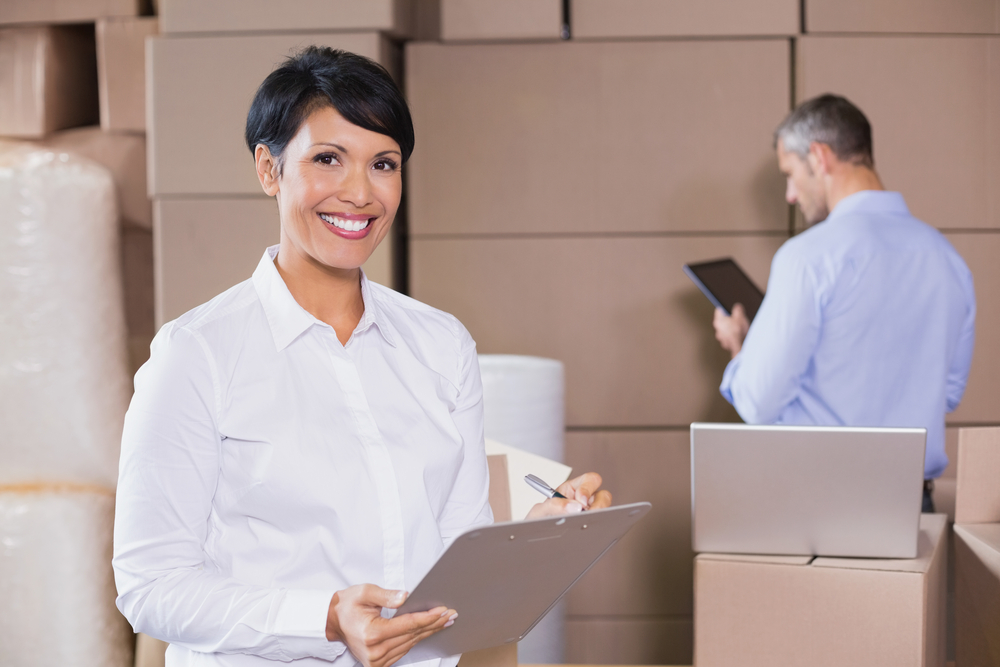 Choosing the right dropshipping supplier is arguably the most important part of the entire dropshipping process. Think of it this way: your dropshipping supplier is your collaborator and you're working together to make your store successful.
They need to have a competitive membership price, a great selection of products, fast shipping times, excellent customer service, and all the tools you need to make your store profitable and functional. These tools can include apps that help you automate your dropshipping store, including Shopify apps.
It's a better idea to choose a US-based supplier versus an overseas supplier, especially if they're based in China. First of all, shipping times are much shorter – this is incredibly important to most consumers. Additionally, customer service is better and there's no language barrier. Finally, Chinese dropshipping suppliers frequently sell lower-quality products, so they won't command the premium prices and will have higher return rates.
Finding the right supplier can take some legwork, and you might have to check some supplier directories, including:
If you've already done plenty of product research and have identified the products and/or brands you want to sell, then you can also try contacting the manufacturers to see what suppliers carry those products. Of course, in this situation, you'll have to know what manufacturers you're looking to sell in your dropshipping store.
Once you've put together a list of potential suppliers, make sure you ask them the following questions, either on the phone or via email:
How much does it cost? Does this include membership fees or order fees? Are any of these negotiable?
Are there any additional fees? These can include fuel surcharges as well as delivery or restocking fees.
Are they a wholesale supplier? If so, can they work with a dropshipping store?
Do they integrate with Ecommerce platforms like Shopify or WooCommerce? If so, do they offer a dropshipping app?
What is their policy on returns and refunds?
Is there a warranty for certain products?
Do they have service representatives who are available 24/7/365?
Are they servicing a specific niche?
GreenDropShip is a dropshipping supplier and wholesaler that's based in the USA. We have thousands of premium, gourmet, and specialty products in the natural and organic niche, most of which are made in the USA.
We carry groceries, home goods, baby products, haircare, skincare, essential oils, and vitamins and supplements. Plus, our shipping times are shorter and we're more reliable than suppliers based in China.
RELATED ARTICLES:
4. Identify retail trends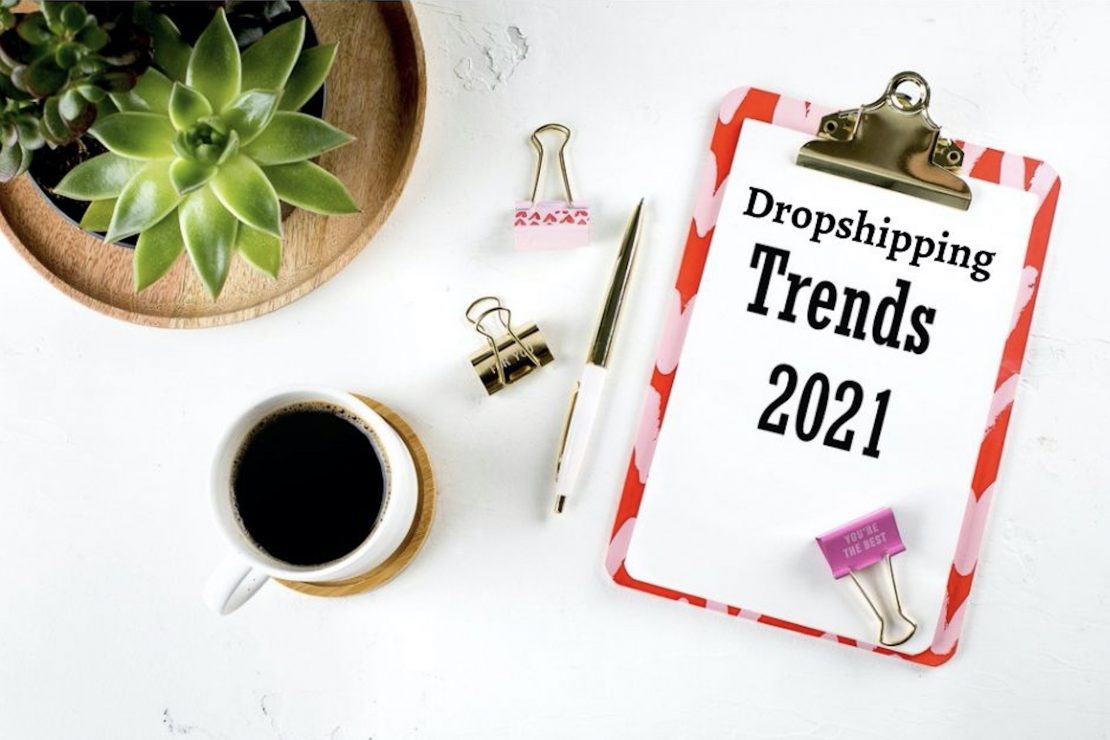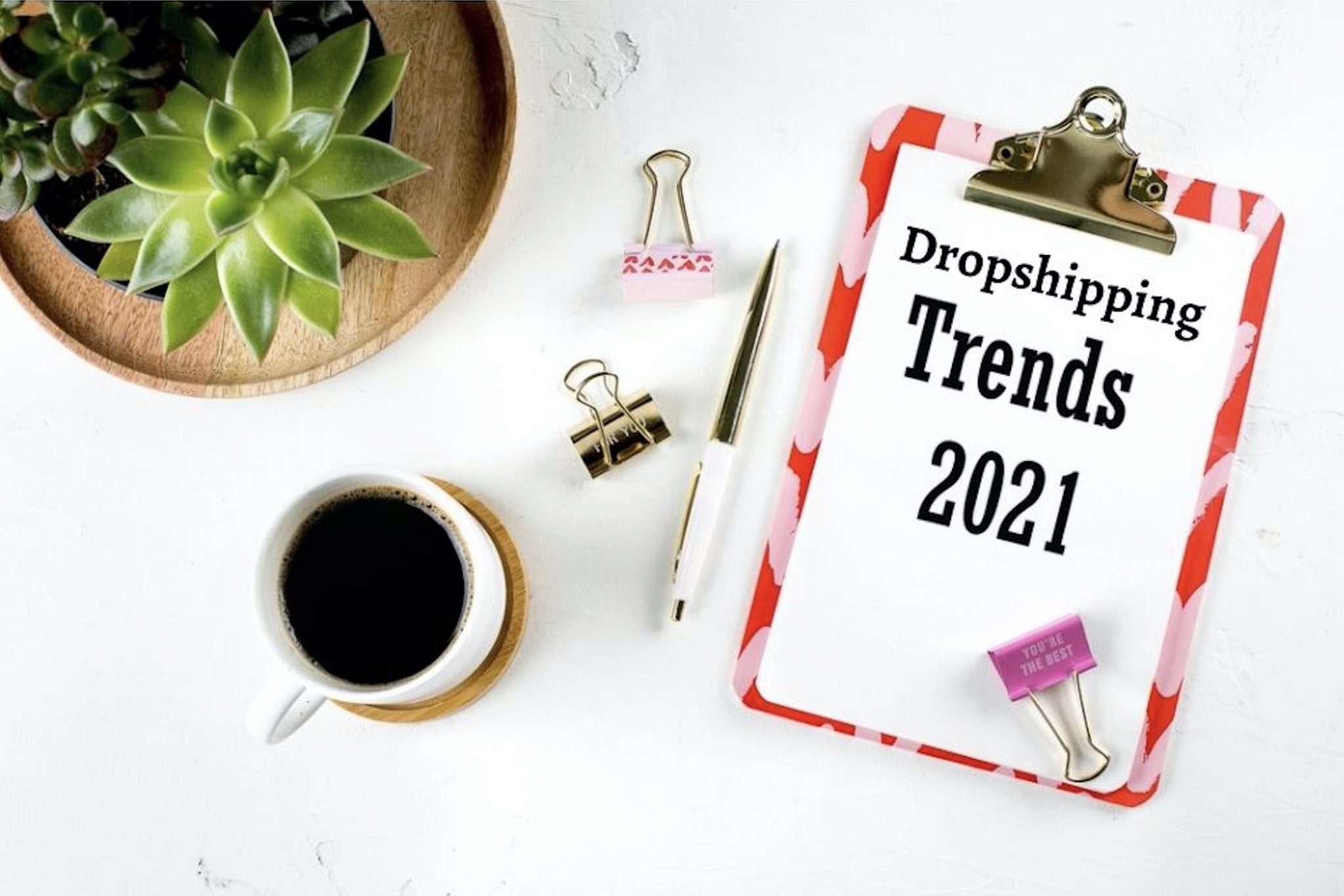 This is similar to product research, but it's a little more general and "big picture". Essentially, you need to research the retail market and consumer behavior to identify emerging retail trends so that you can capitalize on consumer demand and offer the types of products that will sell.
When it comes to trend research, Google Trends is the ultimate tool! That's because the information it gives you is already in the form of trends – the tool displays what keywords and key phrases are trending and – most importantly – how they're trending.
In other words, it's not tracking raw Google search numbers; instead, it's tracking which search terms are increasing compared to earlier data. This means that it'll help you identify consumer interest from a bird's-eye view so you avoid passing fads.
To learn how to use this incredibly powerful tool, make sure to check out How To Use Google Trends For Dropshipping.
RELATED ARTICLES:
5. Make a dropshipping website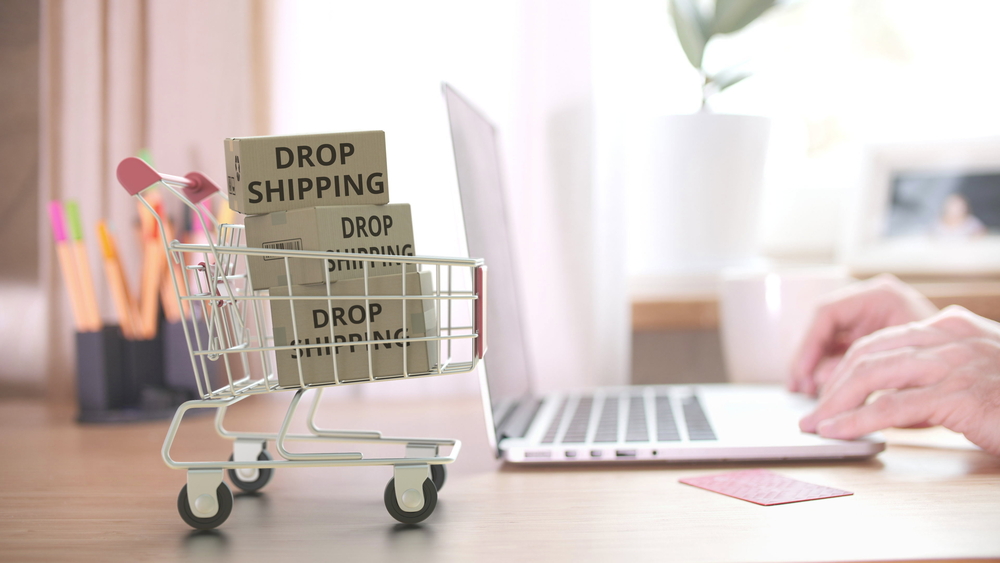 Now you need to actually make your dropshipping website to entice customers to hit that BUY button. It has to look professional and secure, otherwise online shoppers won't trust it and they won't make that purchase.
It's always useful to take a step back and consider what you're actually trying to achieve with the website design. That being said, your dropshipping website will be more successful if you:
Provide a great user experience (also known as U/X).
Make the products easy to find and use clear and engaging design.
Write product descriptions that are appealing, accurate, and catchy.
Make the checkout process easy, convenient, and secure.
Place the shopping cart is in the upper right-hand corner of the page.
Clearly display your shipping rates and add them to the price in the cart.
Link to your social media profiles, including Facebook, Instagram, Pinterest, or Twitter.
Include customer testimonials and reviews.
Always remember: your dropshipping website drives your whole Ecommerce business. It's the public-facing component and it's the first thing shoppers will notice, making it quite possibly the most important piece of the entire puzzle!
If you have a subpar, cheap-looking, or unsecured website, then you'll have a hard time converting customers, let alone making sales.
This is where Ecommerce platforms can really make your life much easier. With Shopify and WooCommerce (powered by WordPress), it's easy to make professional-looking stores that are ultra-secure and aesthetically pleasing.
Both of them offer a number of templates (also known as themes) that make it even easier to build the store. For example, the Shopify theme store has over 70 options to choose from, with everything from funky and fun to luxurious and sleek. You have to pay for most of these, but there are a few free ones available.
Plus, Shopify offers tons of design apps that make it even easier to trick out every aspect of your store and really make it shine above the competition. You can also check out our blog post The Ultimate Guide To Shopify Website Design.
If don't want to devote the time and resources to building and developing your dropshipping website, you could always buy a dropshipping store. You can even buy a fully decked-out store that already has an existing customer base and regular income.
6. Market your dropshipping store
One of the greatest benefits of the dropshipping model is that you don't have to worry about the hassles of inventory or shipping products. This frees up a lot of time and resources, making it easier to market your store to your customers.
The best tools that you can use for marketing your dropshipping store are Google Ads or Facebook Ads. While it does cost money to run ads on these platforms, and you do need a pretty solid understanding of your target audience, they can definitely pay off in the long run.
Don't forget that old saying: You have to spend money to make money. That certainly applies to marketing with Google Ads or Facebook Ads.
However, it's always important to remember that dropshipping is less expensive than any other retail model. Even with advertising and marketing costs factored in, it's still less expensive than a conventional inventory-holding retail model.
But if you want to generate some serious cash and make it a successful business, then you have to promote your store. There are plenty of ways to do that, including:
Investing in video content for ad campaigns. Check out our post on How To Make Video Ads For Dropshipping.
Using Facebook Custom Audiences. You can send targeted Facebook Ads to your email list.
Installing Facebook Pixel. Improve your targeting by looking at performance data.
Retargeting visitors on Facebook Ads. Most shoppers don't buy anything their first visit, but you can always get them on the next one!
Investing in Instagram Ads. We've put together a whole guide on How To Create Instagram Ads That Convert.
Sharing on social media. This has become the most powerful tool on the internet, so don't neglect it.
Starting a blog. This one's free! It's the easiest way to implement search engine optimization (SEO).
We also go over strategies for promoting your store in the following posts: How To Make Money Dropshipping and Can Dropshipping Be A Full-Time Job?
There's a lot more you need to know about advertising and marketing your dropshipping store, so we've put together a list of blog posts that can help guide you through this process and teach you everything you need to know to build a successful store:
What Is Shopify Dropshipping?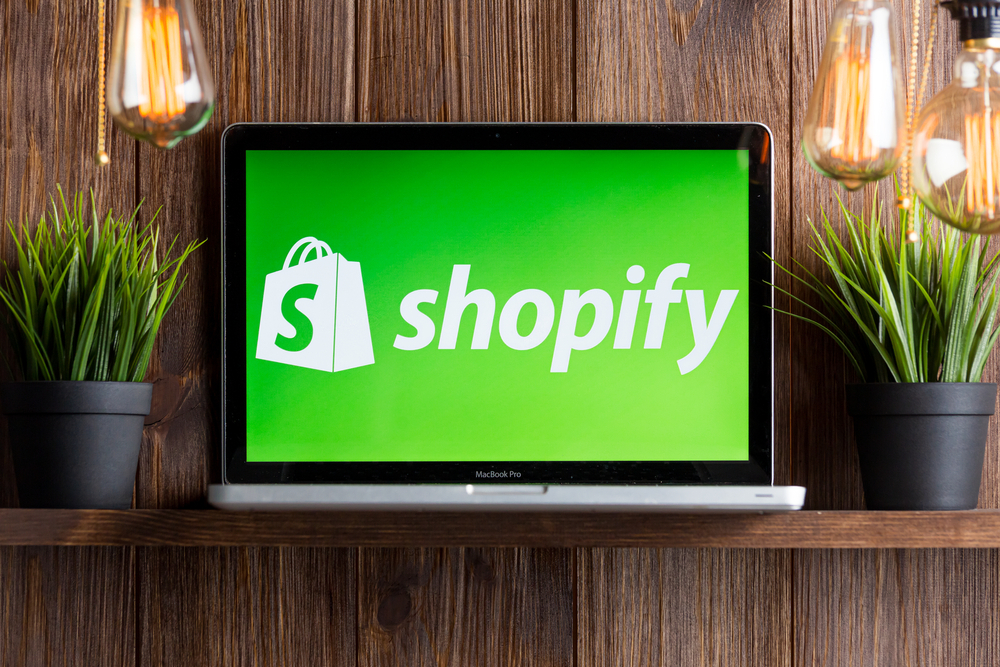 Shopify is one of the easiest and most convenient ways to start dropshipping right away. You can create a great-looking store that's 100% secure in no time. Before you know it, you're making sales and generating an income.
If you're looking for detailed information and guidance, we have a step-by-step guide for how to dropship on Shopify. In this section, we'll just go over some of the basics.
First of all, what are some of the benefits of dropshipping on Shopify? Let's take a look:
A Shopify theme will give a slick-looking and secure store without any design experience.
Shopify is ultra-secure and fast – your store will load quickly and customers' data is safe.
You can use Shopify apps to make your store more functional and profitable.
It's easy to scale your store up once you start making those big sales.
Shopify's amazing customer service is always available.
It's SEO-friendly – use our SEO tips to make your store rank higher in search engine results.
Additional help, support, and tips are available on forums in the Shopify Community.
You may have heard about Shopify's 14-day free trial. This is certainly a big plus of this platform, but you can't actually make any sales. You can only set your store up, choose your supplier, and pick your products.
However, if you know who to contact and what to say, then you can actually turn your 14-day free trial into a 90-day free trial. Plus, during this extended free trial, you can actually make sales!
To request this 90-day free trial, you have to send an email to support@shopify.com. When sending this email, just make sure that you:
Use your account owner's email.
Specify which .myshopify.com account you're referring to.
Provide a clear reason for the extension request.
State which Shopify plan you'd like to sign up for once the 90 days are over.
The reason you give can be simple. For instance, you can say that you need more time to get started. You could also say that you'd like to take the time to really get your store ready to go to ensure that your sales are strong.
Finally, to help you build a successful store, we've put together some guides that go over the Shopify fundamentals:
Finally, the real secret weapon to Shopify is the app store, so we've put together some blog posts that will give you all the information you need to choose the best apps for you:
GreenDropShip offers a Shopify dropshipping app that makes it easier than ever to automate your dropshipping store and to add products with just one click.
Can I Dropship On Amazon?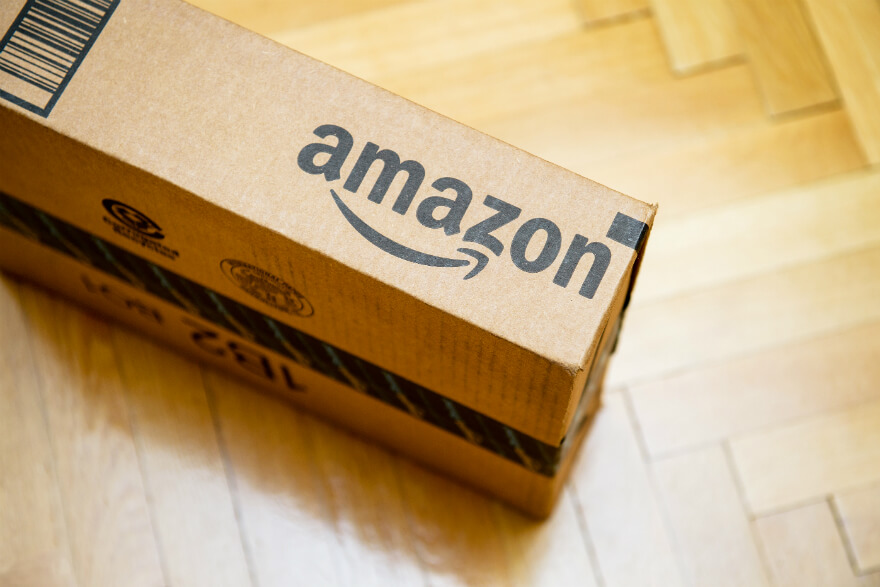 Yes, you can also dropship on Amazon. In fact, about 50% of online sales on Amazon are from third-party sellers using retail models like dropshipping.
To help you be more successful, you can check out our blog post about how to dropship on Amazon – it's a complete guide and we tell you everything you need to know to get the job done.
Dropshipping on Amazon has some definite benefits, including:
It's inexpensive – you just need to set up an Amazon Seller Account.
With over 300 million users, you'll get access to a huge customer base.
Consumers know and trust the Amazon brand, making them more likely to buy.
With over 30 broad product categories, there are a ton of niches that you can tap into.
There are multiple tools to help you pick a niche, research products, compare prices, and so on.
That being said, there are some key differences between Amazon dropshipping and fulfillment by Amazon (FBA). While each has its respective pros and cons, it's important to point out that there are additional fees for Amazon FBA. This is because you have to pay Amazon to use their fulfillment centers.
Here at GreenDropShip, we also include Amazon FBA prep services to our members at no extra charge.
What Are Some Dropshipping Mistakes To Avoid?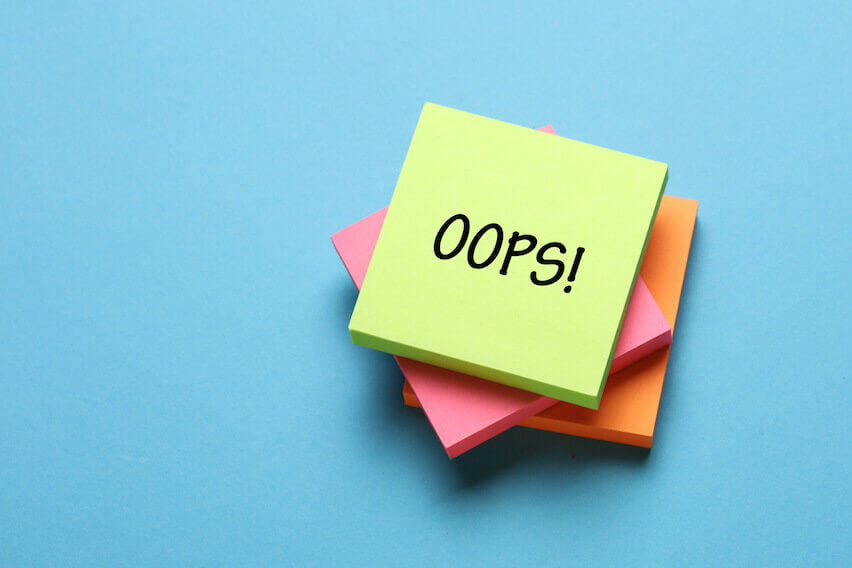 It's true that dropshipping is super easy – that's what makes it such a viable business opportunity for independent entrepreneurs. But you can still make mistakes, and these mistakes can cost you sales.
Make sure you read 9 Beginner's Dropshipping Mistakes You Need To Avoid. We go over each in detail and give you proactive solutions.
If you want just the greatest hits, let's take a look at a summary of each:
Not picking the right niche. This can make all the difference! You need to choose a niche that has lots of consumer interest but it's not overly competitive.
Choosing the wrong supplier. They need to be competitively priced with a great inventory and they should be a US-based supplier.
Poor customer support. You can't always rely on your supplier for customer support. Luckily, if you're on Shopify you can use customer support apps.
Giving inaccurate shipping times. Consumers hate this – make sure you give accurate shipping times on the checkout page and in the confirmation email.
Not personalizing your ads. With Google or Facebook Ads, you have the opportunity to create targeted ads that directly address what potential customers want.
Undercutting your prices. Don't set prices so low that you can't make a profit – make sure you learn how to properly price your products for dropshipping.
Poor inventory management. You're not directly responsible for keeping track of inventory, but you need to choose a supplier that keeps you updated.
Not having a good relationship with your supplier. Here are the three golden rules: pay on time, communicate, and treat them as your collaborator.
Not making full use of customer email addresses. This is valuable information – you can learn more from our post Top Email Marketing Strategies For Dropshipping.
While these are all really important, failing to find the right niche can really set you up for failure. Not only do you need to find the right products to sell, but some dropshipping suppliers focus on certain niches, allowing them to offer better wholesale prices and a more curated selection.
Is Dropshipping Still Worth It In 2022?
So you might be saying to yourself: The dropshipping game sounds pretty good – but hasn't it already peaked? Wasn't dropshipping all the rage like 3 or 4 years ago?
The answer to this question is crystal clear: Yes, dropshipping is still worth pursuing.
That being said, let's look at some interesting statistics:
As you can see, these are some impressive statistics. The explosive growth and robust sales are largely fueled by consumers increasingly preferring to buy their products online – it's a worldwide trend and it shows no signs of slowing down any time soon. In other words, the growing demand for dropshipping services is largely due to the overall growth of global Ecommerce.
Dropshipping is a very versatile business opportunity. Just like anything else, it depends on how much time and energy you put into it. It can be more of a passive income – kind of like affiliate marketing.
However, dropshipping is usually much more profitable than affiliate marketing, which can have pretty dismal profit margins.
Make sure you also check out our blog post Is Dropshipping Worth It and Profitable In 2022?
What Products Should I Sell Online?
So we've established that dropshipping is well worth your time and is still an excellent retail model to choose from.
Now comes the million-dollar question: What products should I dropship?
1. Organic Groceries
Consumers want more and more healthy products, including organic groceries. Plus, as part of the overall rise in online retail, people are increasingly buying groceries online.
According to the Organic Trade Association (OTA), sales of organic product sales in the US climbed 12.4% in 2020, breaking the $60 billion mark for the first time ever. This was over double the previous year's growth!
Plus, according to a report by market research firm Statista, online grocery shopping sales in the US are projected to grow from $62.2 billion in 2019 to a whopping $187.7 billion in 2024. That's nearly three times more!
Let's look at some data from SEMRush, a tool that tracks number of monthly Google searches for a given keyword or key phrase:

There are over 18,000 monthly searches for "organic food".
GreenDropShip has a huge selection of organic groceries that you can dropship online. As of September 2022, we're also the only supplier with a Shopify app that allows you to sell groceries on the platform.
RELATED ARTICLES:
2. Gluten-Free Foods
A few years back, gluten-free exploded on the food scene and changed everything overnight. You couldn't turn your head anywhere in the grocery store without seeing that Gluten-Free label.
It might've seemed like just another passing food fad, but it looks like it's here to stay for the long run.
Let's take a look at the Google Trends data: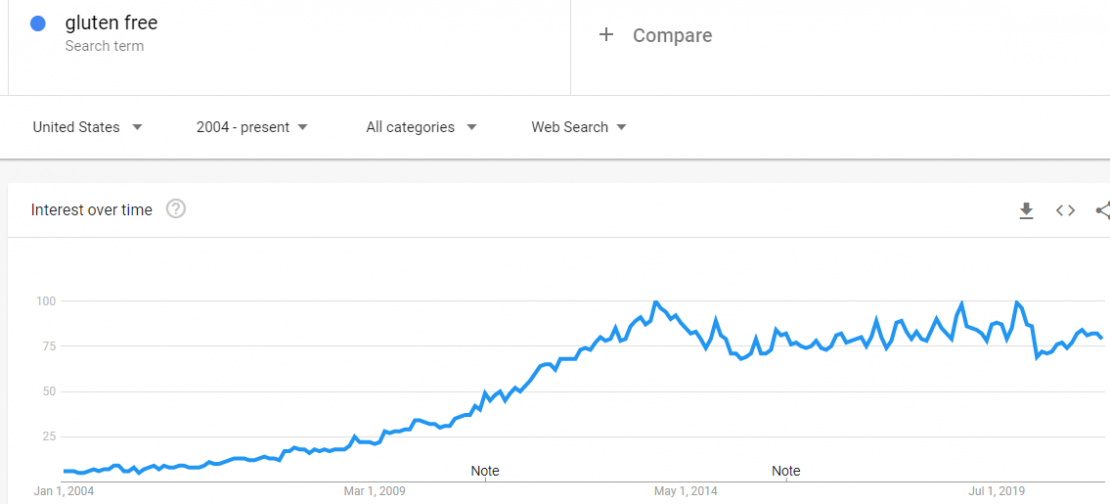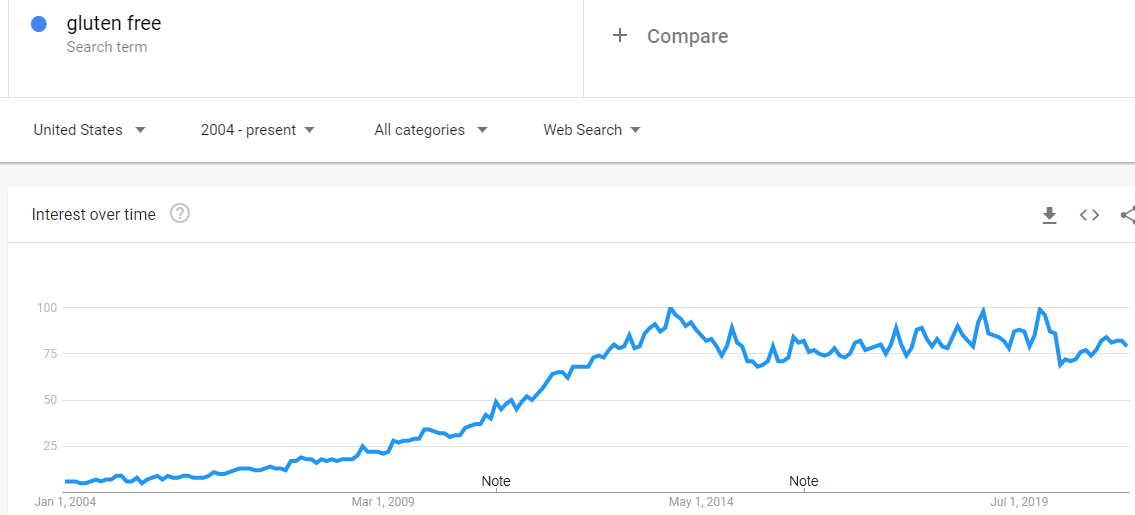 About 10 years ago, in early 2009, consumer interest in gluten-free started trending upwards. Sometime around 2014 it's reached its peak and has never substantially gone down since then. As we mentioned above, it's had some small peaks and valleys, but all in all the interest has remained solid.
We can also look at the Interest by subregion function in Google Trends: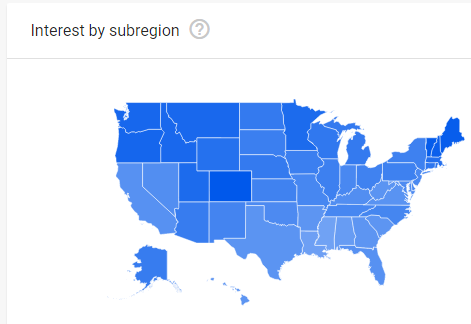 As you can see, interest in gluten-free isn't just confined to the coasts like a lot of health food. There's interest all over the country, making this a really solid dropshipping business opportunity.
Gluten-free products are available in various forms, including everything from bread to snacks to candies and supplements. However, gluten-free flours have become exceptionally popular recently. While baking did experience an explosion in popularity during the COVID-19 epidemic in 2020, it still appears that baking with gluten-free flour alternatives will continue to be popular.
To learn more about the wholesale flour trend and products you can get from GreenDropShip, be sure to check out our blog post Flour Trends: A Hot Dropshipping Opportunity.
3. Natural Beauty Products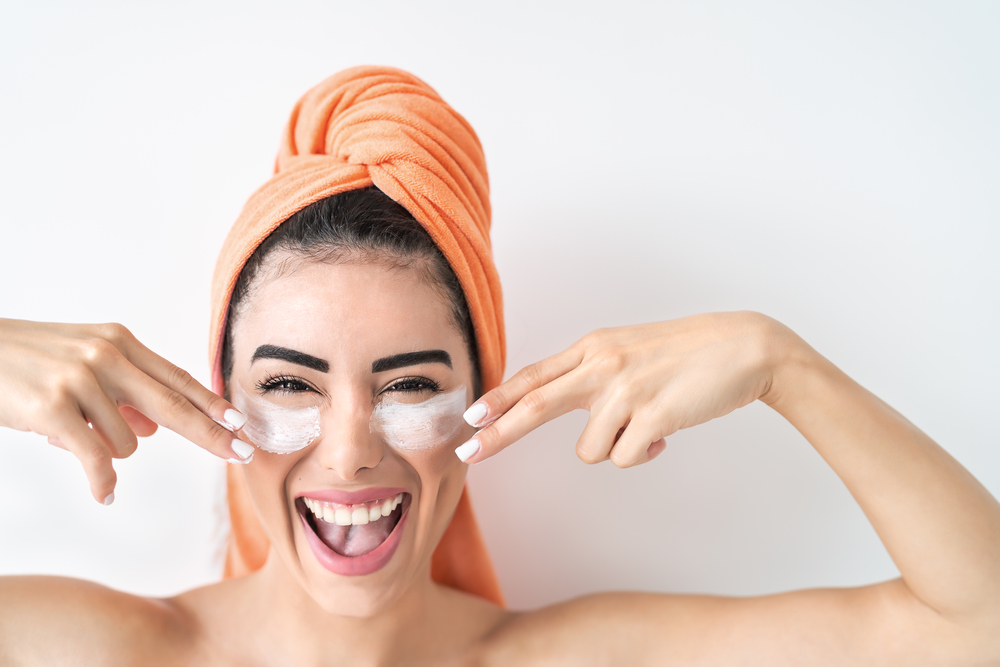 Consumer interest in natural beauty products is also growing steadily, making them excellent ideas for products to dropship.
Let's take a look at some Google Trends data: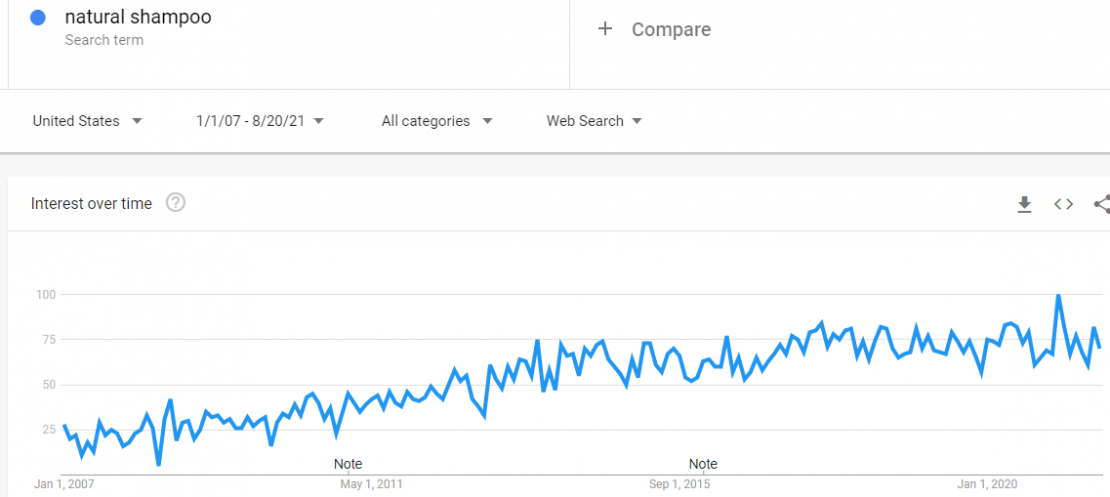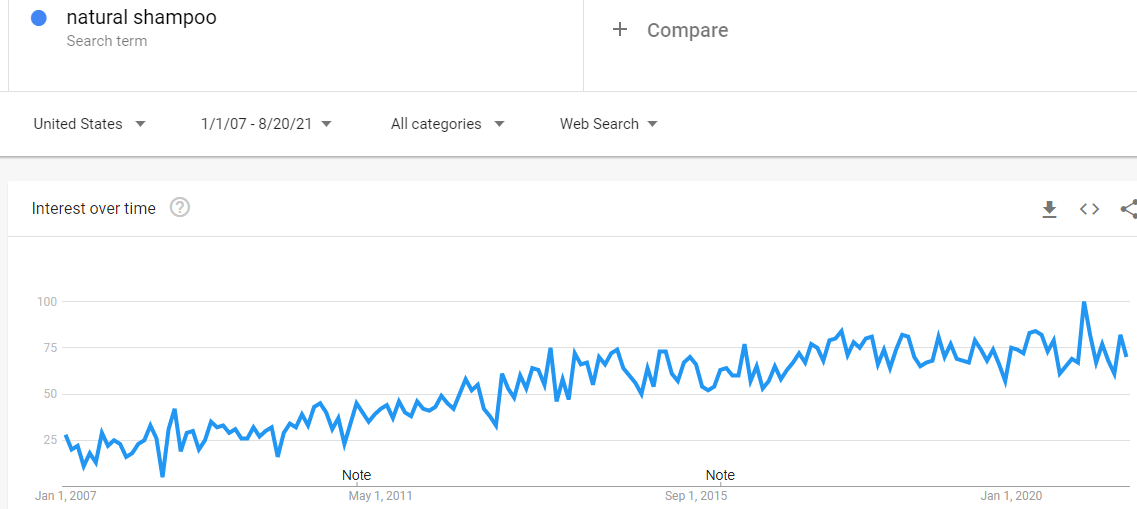 Although the search interest seems a little jagged, you can still clearly see that search interest in natural shampoo has increased significantly since 2007 and has even stabilized at a high level from about 2012 to 2013.
Let's take a look at another Google Trends graph: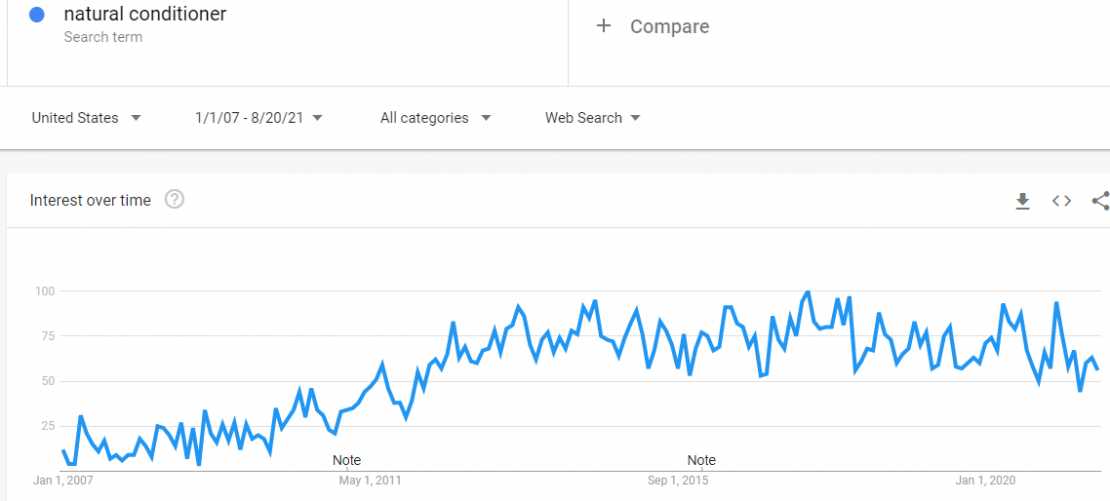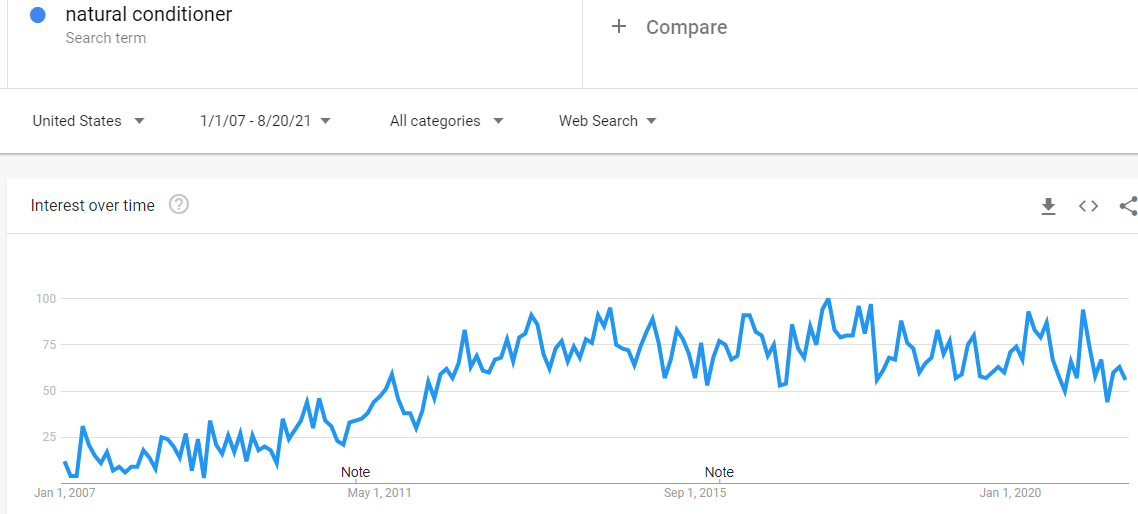 Much like the previous graph, this one also appears pretty jagged. However, the overall trend is unmistakeable: it's increased significantly since 2007 and remained relatively stable from about 2012 to 2013.
Finally, one more Google Trends graph: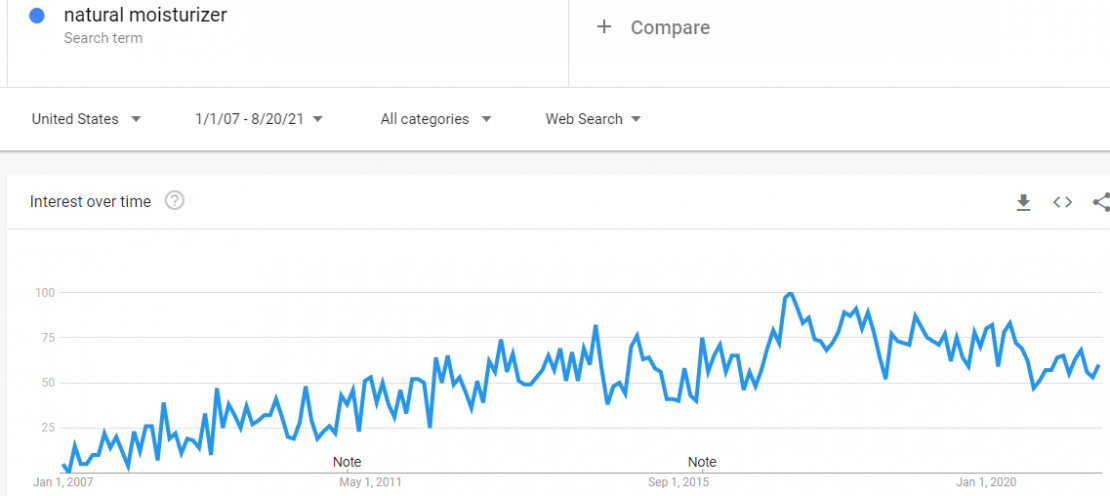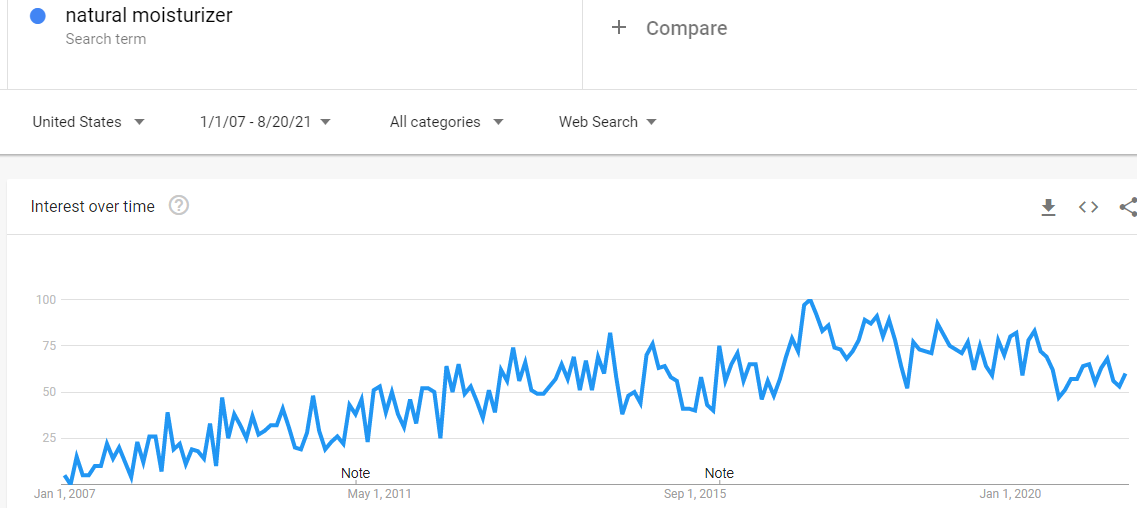 All three sets of data are remarkably similar, meaning that natural beauty products exploded in popularity sometime around 2012 or 2013 and have remained fairly popular since then.
Make sure you check out the following blog posts:
4. Vegan & Plant-Based
Unless you've been living under a rock – or you're just a total carnivore – you may have noticed that lots of people are talking about vegan or plant-based. It's everywhere, and not just amongst health and fitness fanatics – regular people are going plant-based too!
It's become such a huge trend that you can even see it on fast food menus as hamburgers are now available as Beyond Burgers.
If fast-food companies are trying to get in on the action, then you know it's got to be something big. It's plain to see: Consumers want plant-based products, especially food and beverages.
Let's take a look at the Google Trends data: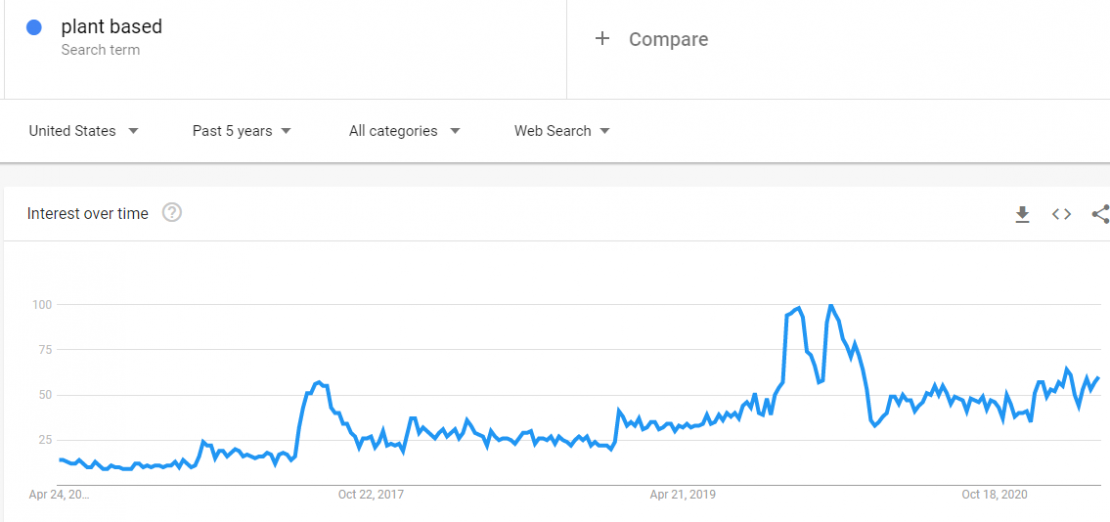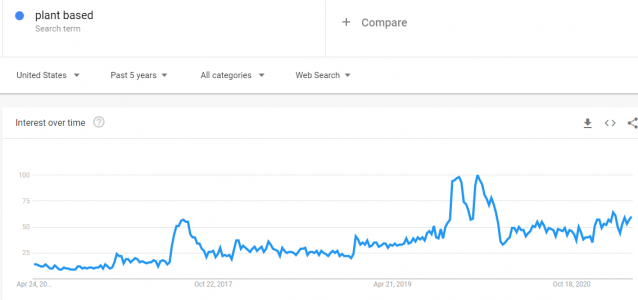 Although there was a sharp increase in late 2019, early 2020, the interest has stabilized for the past 2 years. If you take a look at the whole graph, you'll see that current interest is still nearly 3 times greater than 5 years ago.
According to a study by Ipsos Retail Performance, there are nearly 10 million vegans in the US – that's a 300% increase over the past 15 years! Plus, that number doesn't include people who still eat meat but like to incorporate more plant-based food in their diet.
If you want to know more and see some of the plant-based or vegan products that GreenDropShip offers, be sure to check out the Guide to Plant-Based Food Trends for Resellers in 2021.
5. Vitamins & Supplements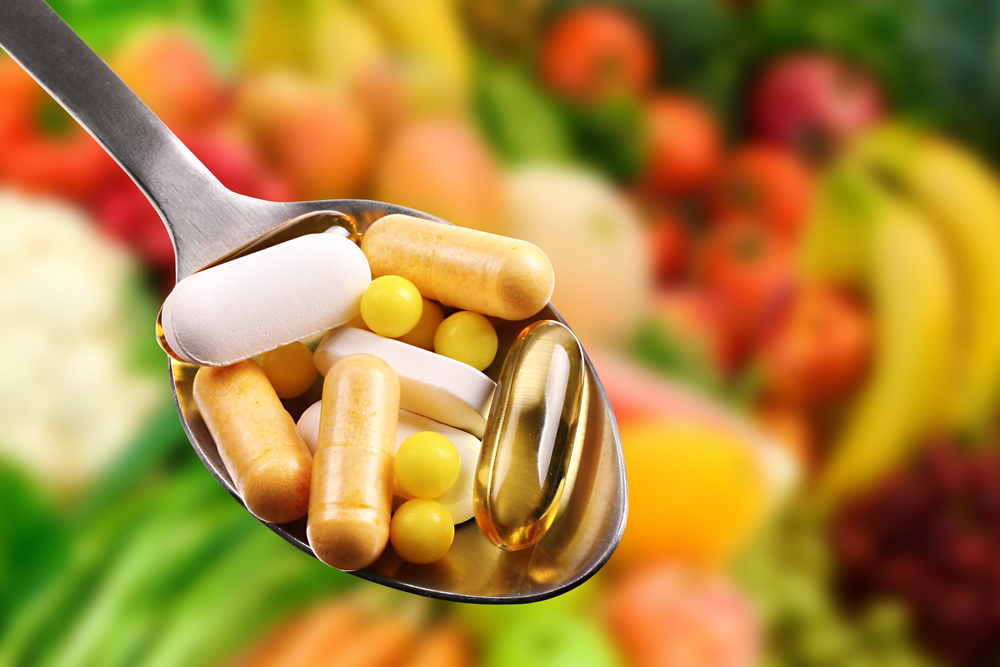 Some products that are great for dropshipping don't necessarily show an increase in consumer interest. Instead, they remain at a consistently high level of interest and demand.
Keeping that in mind, let's examine vitamins and supplements, both of which are extremely popular with consumers. Additionally, these are products that are consumed daily, meaning that you can turn one-time shoppers into regular customers if you provide great service and high-quality products.
Let's take a look at some Google Trends data: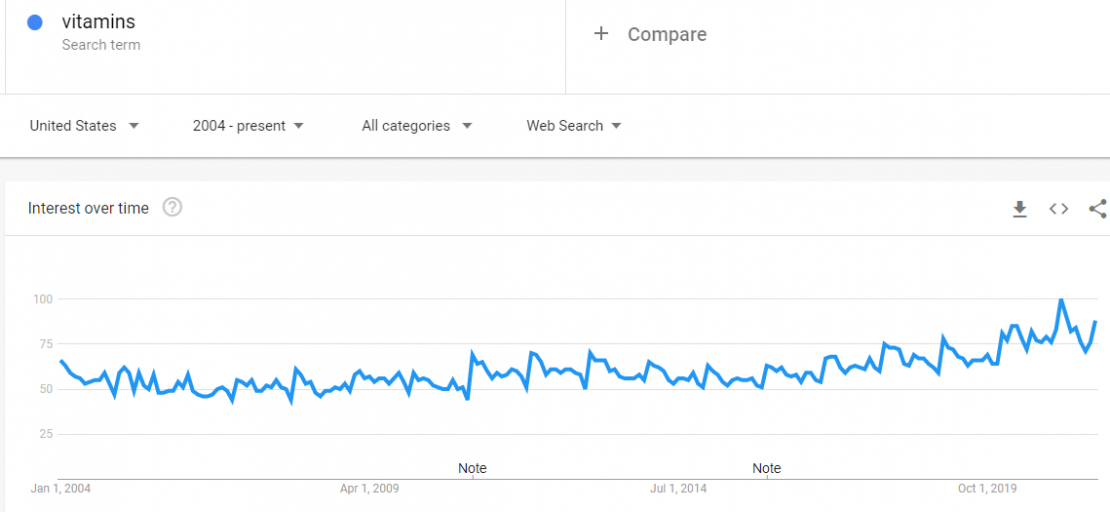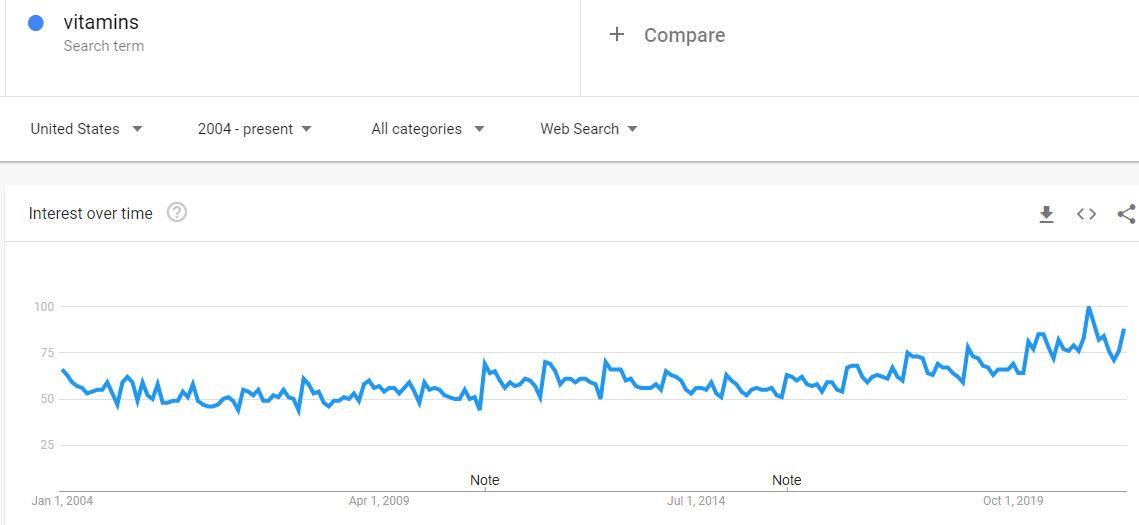 As you can clearly see, the search interest has remained remarkably consistent and high since 2004.
Let's also take a look at another Google Trends chart: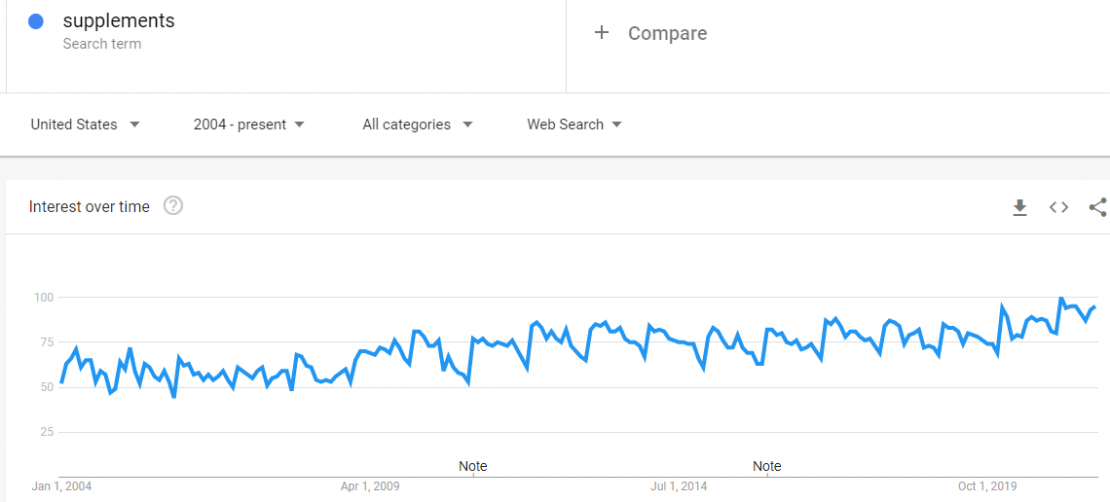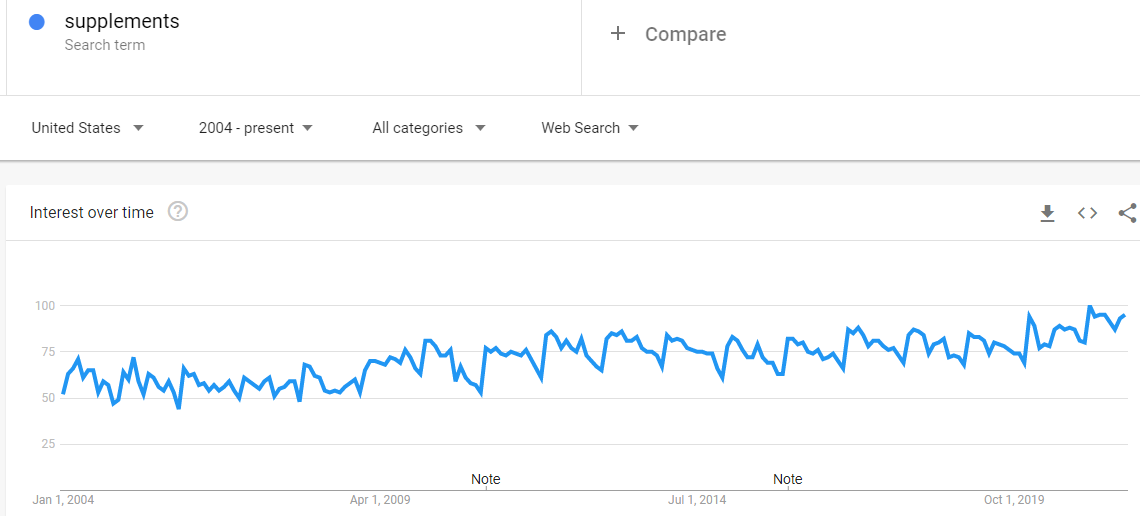 The supplements data is nearly identical to the vitamins data! Both of these are excellent ideas for dropshipping in your online store.
Make sure you also take a look at the following blog posts:
6. Probiotics
Probiotics are a type of health supplement that promotes healthy digestion and intestinal function. They're taken daily, so that means that customers who use them will need to regularly buy more to restock themselves.
These supplements have become extremely popular in the past decade or so, part of the overall movement towards healthier living amongst all consumers.
That being said, let's take a look at some data from Google Trends: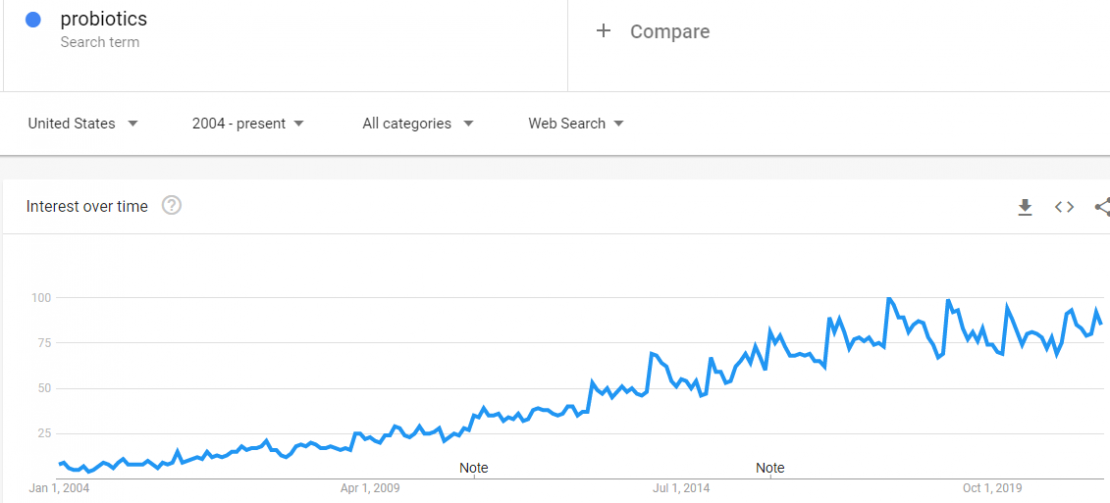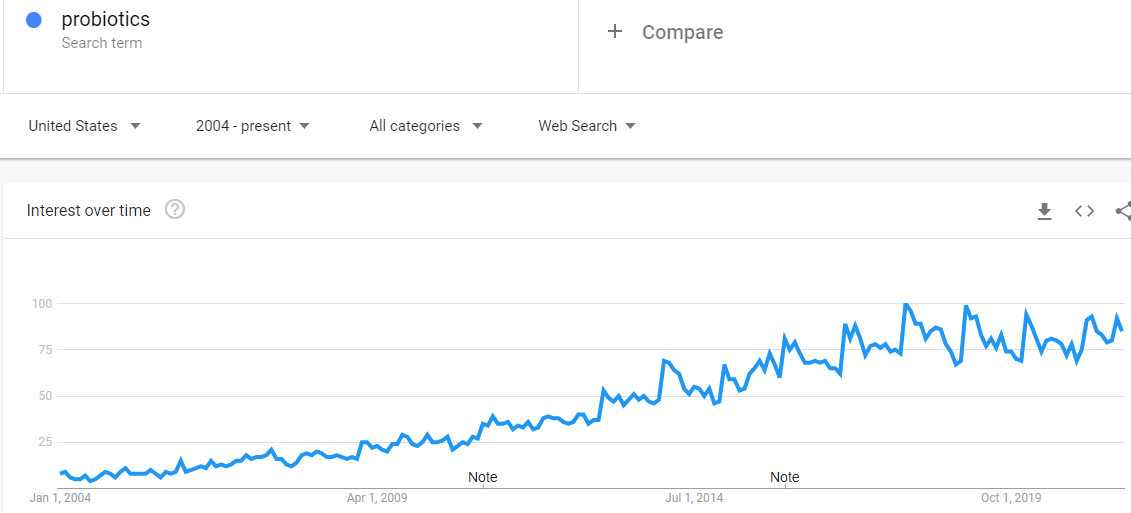 This graph is crystal clear: consumer interest started increasing in about 2008 and then exploded a few years after that. Since 2015, it's remained pretty consistent.
GreenDropShip offers a wide variety of vitamins and supplements, including probiotics. Check out our blog post: Dropshipping Supplements: Guide for Retailers.
7. Essential Oils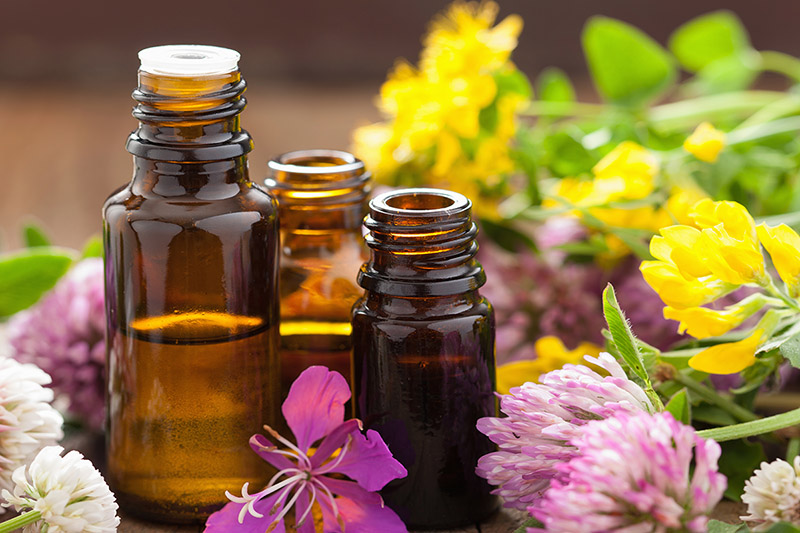 If you're interested in connecting with consumers who are into health and wellness, then essential oils are also very popular. They're used in aromatherapy, which is the practice of using plant-derived fragrances to stimulate mood, mind, and positivity.
Let's take a look at some data: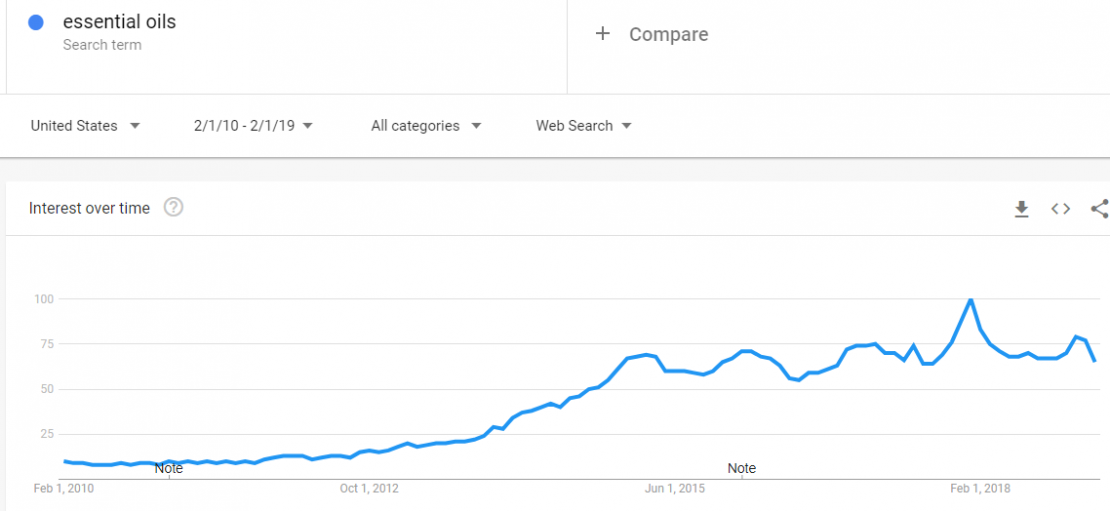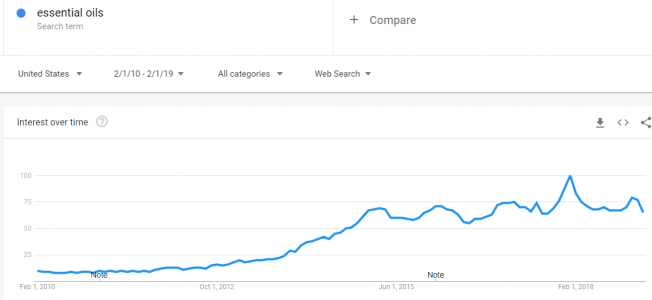 As you can see, another fine-looking graph that clearly demonstrates an upward trend.
GreenDropShip sells a huge variety of essential oils and related products – aromatherapy is one of the niches we actually specialize in. To help our members make the most of our selection, we've put together a few blog posts about dropshipping essential oils:
8. Low-Sugar Products
As you might have noticed from all the data we've already gone over, health foods are really having a moment right now. This trend appears to be remarkably stable and is actually growing over the long run (with little peaks and valleys here and there).
Let's take a look at the Google Trends data: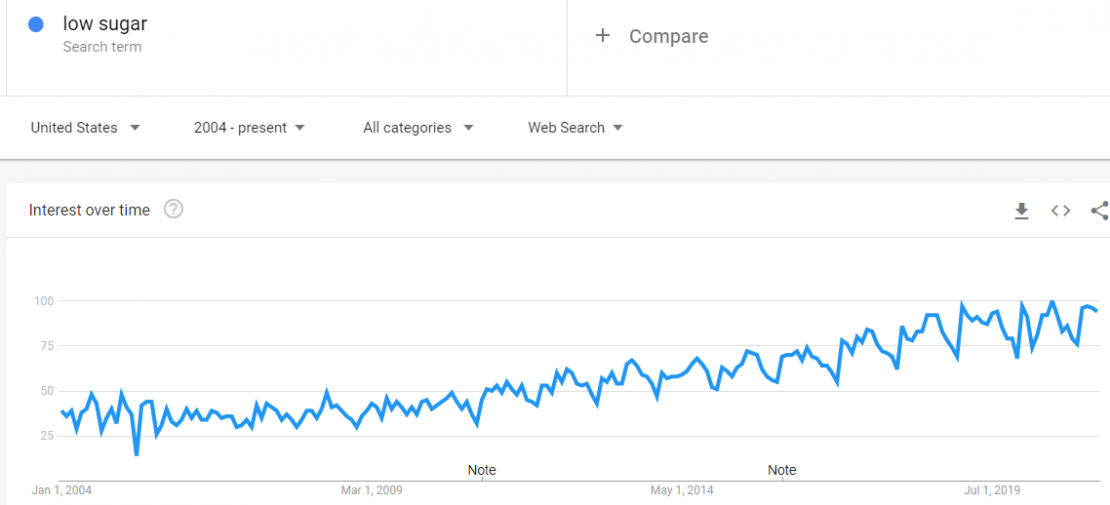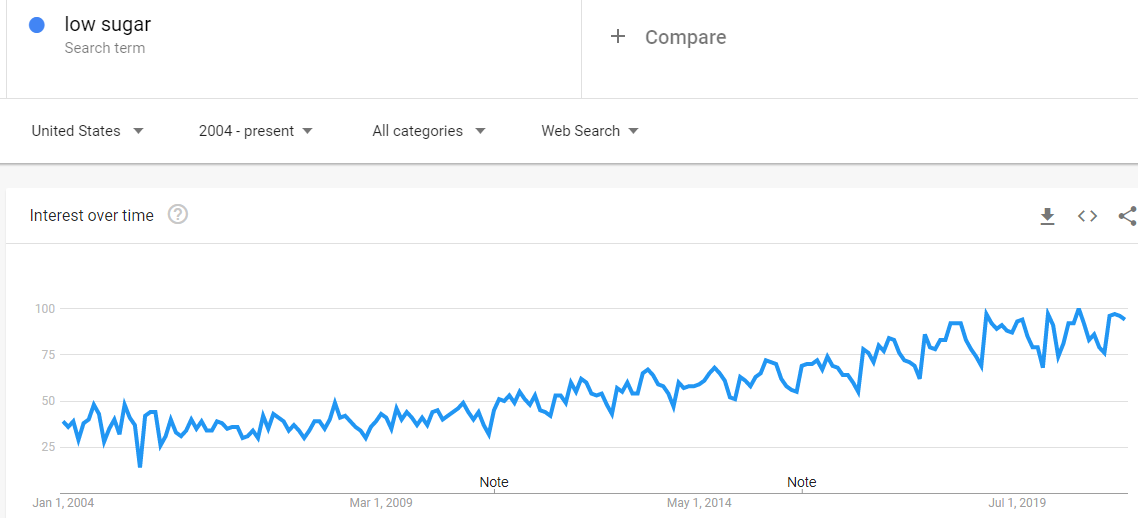 Again, the trend is upward in the long term.
When it comes to food products, there are different terms that can mean "low sugar". The two most common right now are paleo and keto – both of which are diets that have low carbs and sugars.
GreenDropShip has a ton of low-sugar and healthy foods, including paleo and keto varieties. You can check out our blog post: Dropshipping Keto Products: How To Get Started.
9. Stevia Products
Speaking of low-sugar (or even zero-sugar) options, dropshipping Stevia is also a solid business opportunity. This is a plant-derived, natural sweetener that has zero calories.
Because it's made from plants and not cooked up in a lab, it appeals to the same consumer demographic that likes plant-based, natural, and healthy foods. It makes food and drinks sweet without adding any calories!
This is probably why it's enjoyed a huge increase in consumer interest, even outpacing a lot of other zero-calorie sweeteners.
Let's take a look at the data: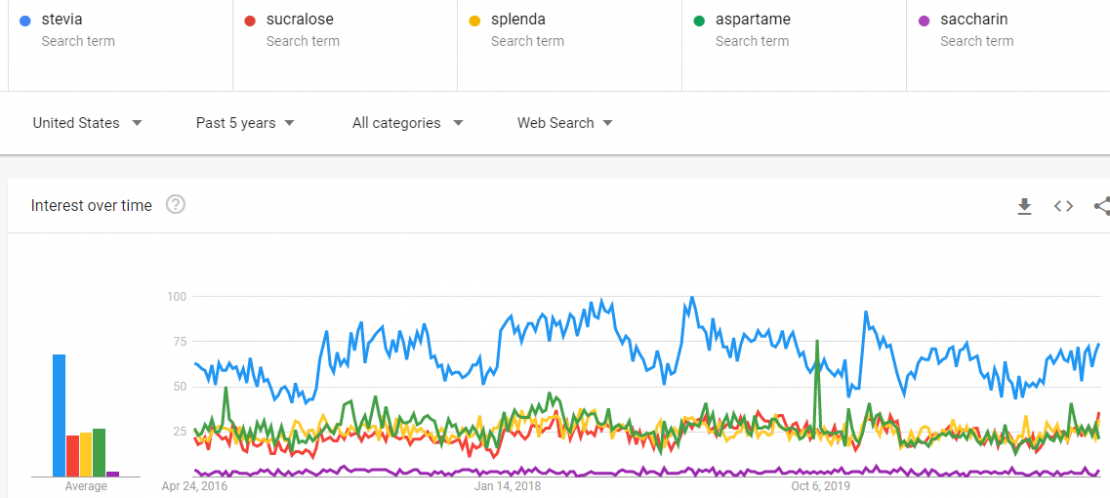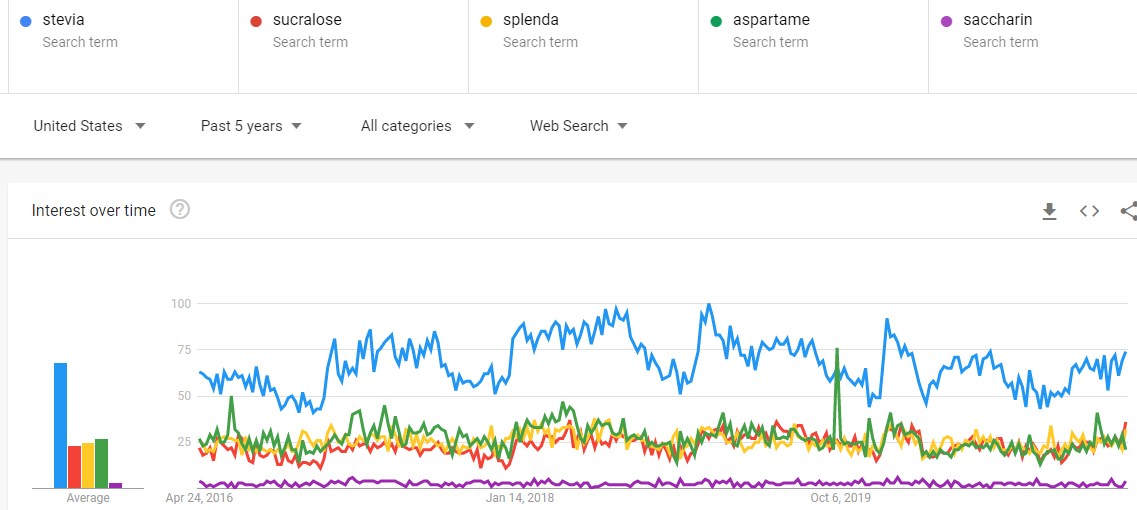 You can clearly see that Stevia (in blue) outperforms all other zero-calorie sweeteners several times over. It's far above the pack – it's anywhere from 3 to 4 times more popular than sucralose, Splenda, and aspartame. Unfortunately, saccharin doesn't even stand a chance in this race.
GreenDropShip offers a wide range of Stevia products, including wholesale powder (for baking or sweetening drinks) or Stevia-based groceries and beverages. Make sure you check out our blog post: Top Wholesale Stevia Products to Sell Online.
10. Seasonal Products
You should also take advantage of seasonal trends, as long as you use Google Trends to properly track when those trends appear and their natural interest cycle.
The best types of seasonal products will follow very consistent patterns of waxing and waning interest, usually based around holidays or significant times of the year.
Here are some ideas for seasonal products that you could dropship:
Start Dropshipping With GreenDropShip
If you want to succeed in the dropshipping game, then you'll need to choose the right dropshipping supplier!
Just make sure they have the following:
Knowledgeable sales and support representatives.
High-quality products that meet consumer demand.
Tools to help you track your inventory and sales.
Be reliable, timely, and efficient in their shipping and packaging.
GreenDropShip meets every one of these criteria! We're a US-based wholesaler and dropshipping supplier with thousands of natural and organic products. Most of these items are made in the USA and come from in-demand brands that consumers know and love.
We also have a huge selection of specialty, premium, and gourmet products in our inventory, including:
Beverages like coffee, tea, kombucha, yerba mate, natural soda, and juices
Organic sugar and natural sweeteners
Dairy and plant-based milk
Baking ingredients, including different types of flour
Sauces, marinades, and dressings
Spices and ingredients
Vegan, vegetarian, and plant-based goods
Vitamins and supplements
Skincare, haircare, and beauty products
Baby products
Home products like detergents, soaps, and cleaning supplies
Pet food, treats, and supplements
Essential oils and aromatherapy
Become a dropshipping member and we'll store, pack, and ship your orders to your customers. We have multiple warehouses throughout the country, so our shipping times are always short and your customers won't wait long.
We also function as a conventional wholesaler, so you can purchase products in bulk from us and we'll ship them to you. This means that you'll handle storing, packing, and shipping them to your customers.
We offer a Shopify dropshipping app that makes it easier than ever to add products to your store. If you'd rather not use the app, you can use our product feeds to easily dropship products on Shopify, WooCommerce, or Amazon/eBay.