Top Wholesale Weight Loss Products To Sell Online
Consumers are taking their health and wellness more and more seriously nowadays. As a result, weight loss products are becoming more popular, especially in online stores.
Part of being a good online entrepreneur is recognizing these types of trends and then capitalizing on them. By identifying what's popular and trending, you'll be able to meet consumer demands with your inventory. In other words: You need to give the people what they want!
As consumers become more health-conscientious, there's increasing demand for weight loss products, including food, beverages, and supplements. If you decide to focus on this niche for your online store, then you'll likely be able to turn a tidy profit, as long as you properly market yourself and connect with potential customers.
In this post, we'll go over everything you need to know, including the benefits of dropshipping versus buying in bulk, marketing tips for weight loss products, and the top products you can sell online.
To make it easier to navigate, we've also included links to the various sections in this post:
Should I Dropship Weight Loss Products Or Buy In Bulk?
When it comes to selling weight loss products online, there are a couple of different retail models you can use. Let's take a look at each in the sections below, including going over the relative pros and cons.
When you identify a supplier you'd like to work with, make sure you keep in mind which model you're going to use. Some of them only sell in bulk while others only provide dropshipping services. However, there are a select few that offer you both models!
Buying Wholesale Weight Loss Supplements In Bulk
First of all, you could buy wholesale weight loss products in bulk. This is a traditional retail model that's also known as inventory-holding. As you might have already guessed, it's named that because you're actually holding on to the inventory.
However, you're then responsible for storing, packing, and shipping the orders out to your final customers. As a result, you'll need to have access to warehouse or storage space as well as the resources required for shipping and handling.
Keep in mind that most weight loss products are:
As a result, they're heat and/or light-sensitive. So when you think about where and how to store product inventory, you'll need to factor those conditions into your business model.
Plus, weight loss supplements, drinks, and food will all have sell-by dates. This means you'll need to consider inventory management best practices so that the products don't sit around on the shelf for so long that they become spoiled or ineffective.
Dropshipping Weight Loss Supplements
Buying in bulk presents multiple challenges that dropshipping completely avoids. First of all, with dropshipping, you don't have to worry about storing, packing, or shipping the inventory to consumers. Instead, your dropshipping supplier handles all this.
As a result, this makes the whole enterprise less risky and much less expensive. You only have to order products from your supplier when customers order products from you. Plus, you'll never run the risk of ordering too much inventory and getting stuck with an unsold surplus.
The lower startup and operational costs make it really attractive for independent entrepreneurs, either as a full-time gig or a side hustle.
Plus, with dropshipping you won't have to:
Own, rent, or operate a warehouse to store inventory.
Manage the packaging and shipping of inventory to your customers.
Keep track of inventory for accounting purposes.
Oversee ordering new inventory to stay fully stocked.
If you're a visual learner, then here's a handy graphic of the dropshipping process:

As you can see, dropshipping is super easy and convenient! And you don't have to spend a ton of cash to get started. The trick is to find the best dropshipping supplier for you and then choose wholesale weight loss foods, drinks, or supplements that are in demand with consumers.
RELATED ARTICLES
You Could Also Try A Hybrid Retail Model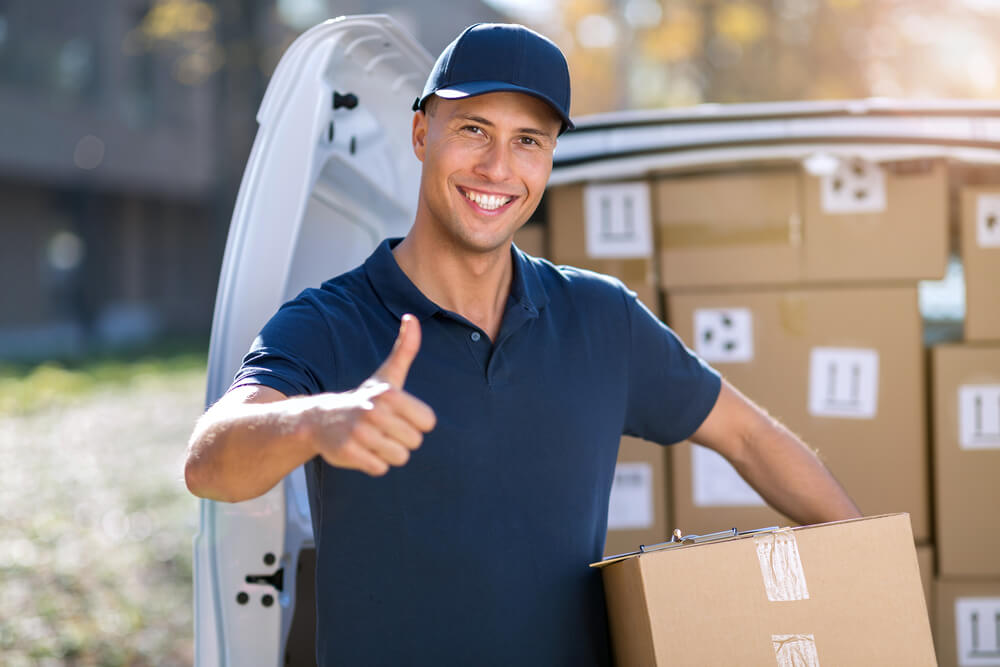 Some dropshipping suppliers also act as wholesalers – this means that they offer both dropshipping services and the ability to buy in bulk. As a result, this allows you to use kind of a hybrid model.
We can break this hybrid model down as follows:
Find a supplier/wholesaler that offers weight loss foods, drinks, or supplements you want to sell.
Add wholesale weight loss products to your store via their dropshipping services.
If they sell well, you can order those same weight loss products in bulk from your supplier.
GreenDropShip offers both dropshipping services and the ability to buy in bulk. We're a US-based dropshipping supplier and wholesaler with over 20,000 natural and organic goods, including weight loss foods, beverages, and supplements at wholesale prices.
We also carry groceries, home goods, baby products, haircare, skincare, essential oils, and vitamins and supplements. With such a wide selection of items, you can take advantage of all the growing dropshipping trends in 2021!
Finally, you can easily use our dropshipping services with Ecommerce platforms like Shopify, Amazon, or WooCommerce.
We also offer a Shopify app that makes it easier than ever to run your online business. You can automate your dropshipping store and add any of our premium, specialty, or gourmet products with just a single click.
Tips For Marketing Weight Loss Products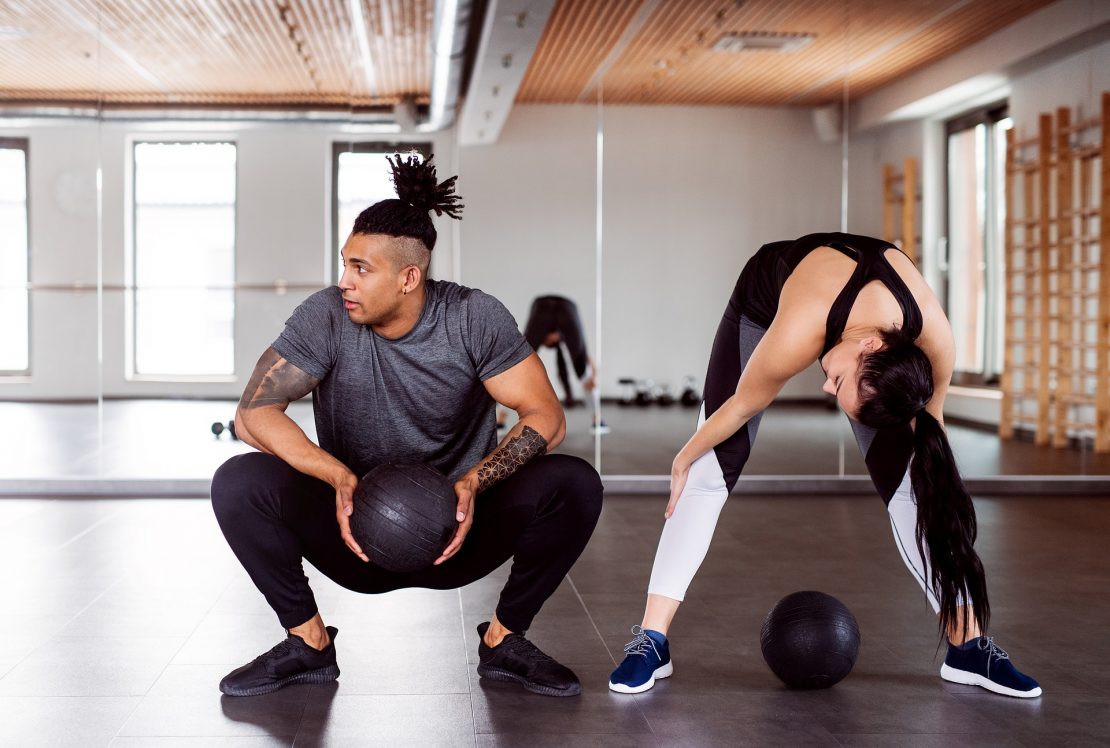 If you've decided to sell weight loss products online, that's great! Now you just have to get customers to buy them from your store. As we mentioned above, one of the biggest benefits of the dropshipping model is that it gives you the opportunity to focus more extensively on marketing to customers.
If you're looking for some effective marketing tips for selling weight loss products, check out these sections below – we go over everything you need to know.
Write great product descriptions
A great product description has to be evocative, results-oriented, and appealing to the customer. In other words, this is your chance to really make the product shine and to get that sale!
When it comes to weight loss products, you're selling customers a result more so than an experience. As a result, you'll have to point out what the product does and how it works, including active ingredients.
However, since you're selling a results-oriented product, the product description must be accurate and informative. You should never make any promises that are inaccurate, so you'll have to base your product description on what the manufacturer says. By law, a manufacturer can not promise that the product does something if it actually doesn't, so if you follow what they say, then you'll be in the clear.
Additionally, always make sure that the product description:
Provides tangible benefits to the consumer (weight loss).
Creates a sense of urgency.
Reassures the consumer.
Appeal to the customer's emotions and goals while giving them all the technical information they need. Plus, you can target more than just consumers trying to lose weight – you can also target a wider audience of general health and fitness enthusiasts.
If your brand identity is more about body positivity and you want to avoid outright discussions of weight loss, you can also appeal to the consumer's general desire for health and wellness. Rather than making explicit claims of weight loss, tell them how this particular product will make them feel: more energy, more positivity, and/or more focus.
RELATED ARTICLE: 5 Product Description Templates for Dropshipping.
Finally, always steer clear of any outright medical claims. Never say that the weight loss product or supplement will cure or prevent a disease or condition! Instead, you can say that it promotes health or fitness.
Point out the certified labeling
The health and fitness crowd are usually very particular about what they consume – they're the kinds of customers who pick a product up in the grocery store and read the label, front to back. With an online store, you have to capture this experience virtually by conveying all this information in both the copy and via images.
Make sure you highlight all the nutritional information as part of your product description! You'll be able to find all the relevant information from the manufacturer (on the packaging) or from the supplier (in their product description).
This includes things like:
Low calorie
Sugar-free or low-sugar
Low-carb
Zero glycemic or low glycemic
Ketogenic
Keto-friendly
Paleo-friendly
Low-fat
Low sodium
These are all details that relate to how healthy a product is and how it can help the consumer lose weight or stay healthy. As a result, always use high-resolution images (provided by your supplier) so that your customers can see the actual packaging.
Finally, there are other pieces of product information that may not be directly related to a product's weight loss properties, but that are still super important for conscientious consumers. This includes pieces of information like:
USDA-Certified Organic
Fair Trade certified
Non-GMO
Vegan, dairy-free, or plant-based
Cruelty-free
100% Natural
Kosher or halal
Soy-free or gluten-Free
No artificial preservatives, flavors, or sweeteners
No growth hormones (rBGH or rBST)
If you have a consumer who's paying a lot of attention to the weight loss properties of a product, then chances are they'll also pay a lot of attention to these other vital bits of information. At the end of the day, these are highly selective shoppers who are looking for specific, effective products.
Start a blog about health or fitness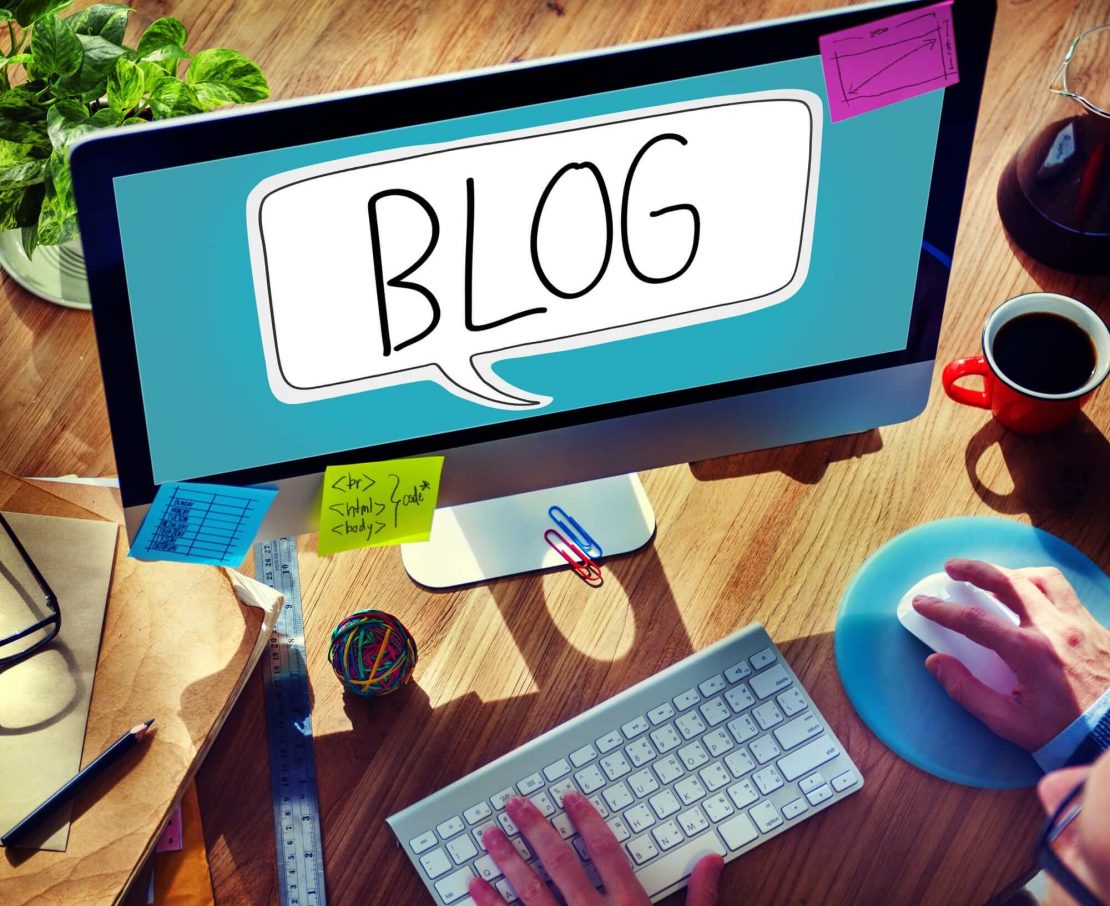 A blog is one of the best ways to engage consumers for free and to make your dropshipping store rank higher in search engine results. You do this by using search engine optimization(SEO) and keyword research with tools like SEMRush or Keyword Planner.
Since you'll be selling weight loss products, you should share health, exercise, and nutrition information and tips. However, your blog content doesn't have to focus 100% on weight loss – you can talk about related topics. Besides, anyone interested in weight loss is probably trying to be happier and healthier, so you can focus on overall wellness.
As a result, you should get the reader motivated and inspired: help them take action! Explain to them why they should care about the product and how it can help them realize their health, wellness, and weight loss goals.
Additionally, you can write blog posts about workout regimens, fitness tips, motivational techniques, or healthy recipes. In fact, here are some blog post ideas:
Body Positivity & Weight Loss: Always Love Yourself
Which Diet Is Better: Keto or Paleo?
How To Use Protein Powders To Slim Down
My Daily Core Workout Routine
8 High-Energy Exercises To Do At Home
10 Paleo-Friendly Lunch Recipes
Top Keto-Friendly Snack Ideas
How To Stay Motivated During Your Fitness Journey
What Are The Best Zero-Calorie Sweeteners
Those are just some general ideas. If you notice, not every blog post is about weight loss directly, but they all have to do with fitness, health, and/or nutrition.
Finally, you should always be careful and sensitive in how you discuss weight loss. This is a sensitive issue for many people, so you never want to make anyone feel inferior or "less than" because they might struggle with weight.
In fact, you want to do the exact opposite: make them feel inspired and motivated! Refer to it as a "weight loss journey" and emphasize that each person's journey can be different.
RELATED ARTICLES:
Build a powerful social media presence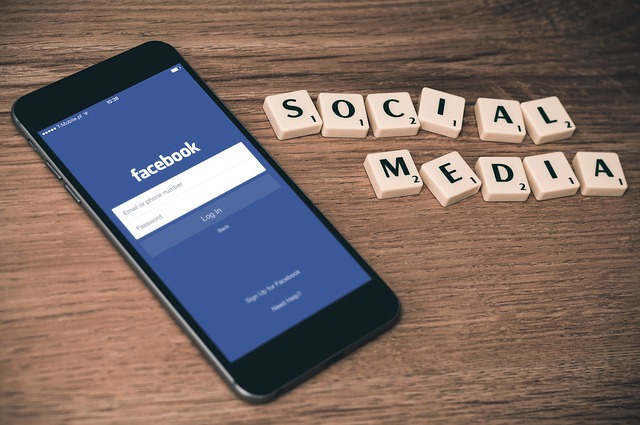 Social media has changed the whole health and wellness game, especially when it comes to influencer marketing. There are tons of health influencers who post their meals, diets, and workouts online, especially on Instagram. There's also a growing body positivity social media movement that stresses self-esteem and self-acceptance while still promoting a healthy lifestyle.
There are also plenty of social media influencers who will post their "weight loss journeys", including sharing how they accomplished their fitness goals as well as major achievements that they've unlocked along the way.
What exactly is an influencer? In the past, they would have probably been known as "tastemakers" – they're basically the ones who identify or start new health and wellness trends. They basically break down as follows:
Micro-influencer: 1,000 to 100,000 followers
Influencer: Over 100,000 followers
If you have a regular-sized weight loss dropshipping store, your best bet is to target micro-influencers.
Let's go over the basics of your store Instagram account:
Start an account and post about what weight loss products you sell.
Make each Instagram post link back to a blog post you've written.
Don't forget to always mention all promotional offers.
Expand your followers and curate your feed via Instagram's Similar To function.
Ask a micro-influencer to write a blog post, make an Instagram Story, or add a review.
Finally, make sure you pay close attention to hashtags for weight loss, health, wellness, diets, and fitness. The most popular include: #weightloss, #weightlossjourney, #motivation, #healthy, #health, #diet, #weightlosstransformation, #fitness, #gym, #workout, #goals, #fitnessmotivation, #fit, #bodybuilding, #training, #fitnessaddict, #fitnessfood, and #fitnessgoals.
RELATED ARTICLE: Facebook Marketing For Dropshipping: Tips To Succeed
Pay attention to weight loss trends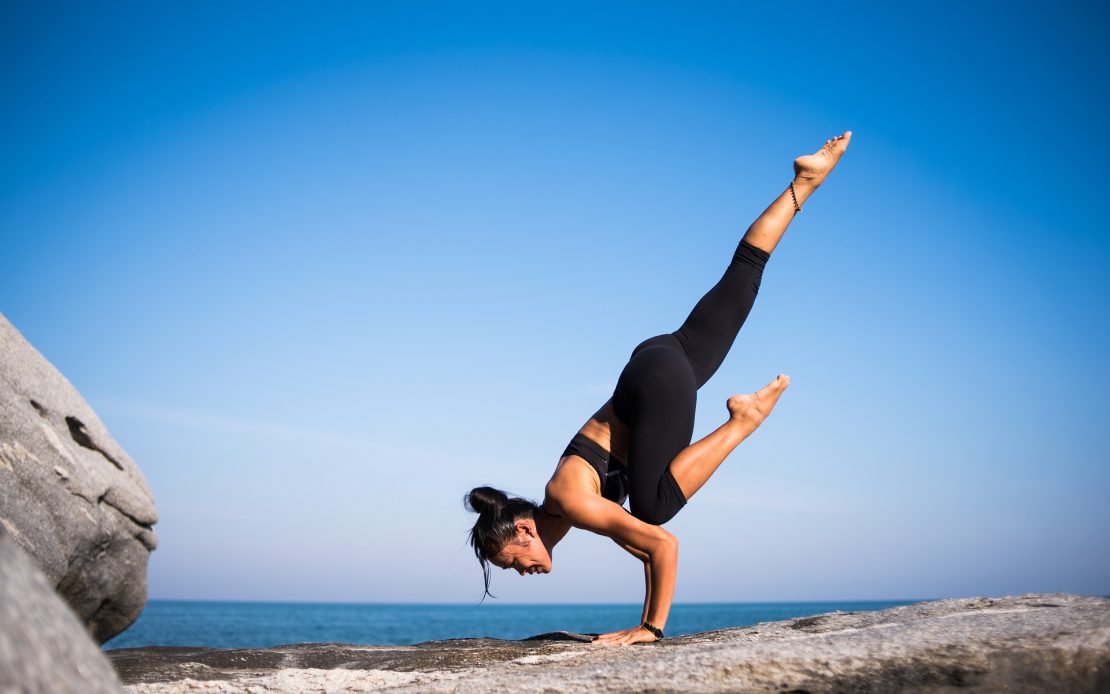 Weight loss trends will come and go, most notably in the form of new diets. This is partially due to the fact that the science of nutrition is constantly being developed, with new breakthroughs made on a regular basis.
Additionally, not everyone has the same metabolism. What may work for one person will have absolutely zero effect on another person. That's why it's always important to emphasize each individual's "weight loss journey" – everyone will have to find what works for them.
That being said, let's look at some of the biggest diet trends for 2021:
Ketogenic. Also known as "keto", this is a high-fat, extremely low sugar diet.
Keto lite. This has more protein but still extremely low sugar levels.
Paleo. This diet focuses on "hunter-gatherer" foods like berries, nuts, and lean animal proteins.
Superfoods diet. Consumers focus on foods with high levels of antioxidants as well as levels of vitamins C, D, and E.
Plant-based diets. For consumers who want to lose weight and ditch animal products, especially fatty meats.
Flexitarian. A more "flexible" diet that combines plant-based with sustainably sourced animal products.
DASH diet. Designed to lower blood pressure via low salt and plenty of veggies, fruits, whole grains, fish, poultry, and nuts.
Mediterranean diet. This diet includes lots of veggies, legumes, whole grains, nuts, seeds, seafood, and extra virgin olive oil.
MIND diet. A combination of DASH and Mediterranean.
Volumetrics diet. This diet is all about consuming more food that's lower in calories.
Your best tool for tracking trends is Google Trends, so make sure you check out our blog post How To Use Google Trends For Dropshipping. Not only is it free, but you can also research up-and-coming weight loss brands, products, and overall market trends. In the post, we explain how to use the various functions and even break down the different types of trends that you'll see, thereby allowing you to make the most of the data.
RELATED ARTICLES:
Top Wholesale Weight Loss Products To Dropship
So you've decided to sell weight loss products, whether it be foods, drinks, or supplements. That's fantastic! If you set your store up right, then you can be well on your way to making some decent cash online.
VeganSmart All-In-One Nutritional Shake
If you're looking for an ultra-nutritious all-in-one shake that's still plant-based, then this product from VeganSmart is the way to go! It's basically a meal replacement that delivers all the energy and nutrition you need in one low-calorie – but still delicious – meal.
20 grams of non-GMO plant-based protein.
6 grams of dietary fiber.
No cholesterol and zero grams of trans fats.
Gluten, dairy, and soy-free.
Whole food complex with tons of fatty acids, vitamins, prebiotics, and minerals.
Available in Vanilla or Chocolate.
Nearly 4,000 ratings on Amazon with an average of 4.5 stars.
Average Retail Price: $32.99
GreenDropShip Wholesale Price: $27.09
Paleo Pro Protein Powder
Tap into something primal with Paleo Pro's protein powders, free of whey and dairy! Additionally, it's minimally processed to keep it 100% natural and pure.
Lean beef, whole eggs, and egg whites are dried and ground into a fine powder that powers this paleo treat. Give your muscles the high-quality protein they need and deserve.
Available in Aztec Vanilla, Ancient Cacao, or Mayan Mocha.
25 grams of animal-based protein per serving.
100% paleo ingredients – no sugar, no whey, and no soy.
Certified Amazon's Choice.
Over 1,500 reviews on Amazon for an average rating of 4.5 stars.
Average Retail Price: Between $36.99 and $39.99
GreenDropShip Wholesale Price: $26.15 per 1 lb bag
Nutiva MCT Powder
MCT powder is a form of digestible fatty acids that quickly give the brain, muscles, and other tissues fast and sustained energy. Additionally, it can achieve all this while still being 100% ketogenic, making it a great addition to any health, fitness, or weight loss regimen.
Organic and non-GMO.
Keto Certified – 0 grams of net carbs.
Certified Vegan and Gluten-Free.
No Soy, Corn, Dairy, or Palm Oil.
Over 1,200 ratings on Amazon with an average of 4.6 stars.
Average Retail Price: $19.99
GreenDropShip Wholesale Price: $16.40
Kiss My Keto Cocoa Chocolate
Kiss My Keto's Cocoa is a great way to get medium chain triglycerides (MCTs) in your diet. Plus, MCTs are a form of fats that are easily absorbed and used by the body as a source of energy – they can be used for immediate energy to assist the body in reaching a state of ketosis.
Keto certified.
Made in the USA.
Great in the morning for an energy boost.
Easily add high-quality, healthy fat to your diet.
Helps control appetite by making you feel full for longer.
Certified Amazon's Choice.
Nearly 1,000 ratings on Amazon with an average of 4.4 stars.
Average Retail Price: $28.99
GreenDropShip Wholesale Price: $18.19
Almased Synergy Diet Powder
The Almased Synergy Diety Powder is the easiest way to achieve weight loss and energy gain. Unlike other diets, your body isn't being starved like and an Almased shake always keeps you full and satisfied – for up to four hours! Additionally, it optimizes your metabolism, increasing the fat-burning process without attacking muscle mass.
Clinically tested.
100% natural – no artificial fillers, flavors, or preservatives.
Low glycemic index (27) and extremely low glycemic load (4).
Certified Amazon's Choice.
Nearly 5,000 ratings on Amazon with an average of 4.5 stars.
Average Retail Price: $29.99
GreenDropShip Wholesale Price: $22.93
Natrol Appetite Intercept Extract
This is a totally natural way to achieve sustainable weight loss! Additionally, hunger and cravings can leave you feeling powerless to control your weight, but you can fight the hunger and break the cycle with Natrol's Garcinia Cambogia.
This extract is 3x more effective in weight loss than just diet and exercise.
Natural appetite suppressant that accelerates your metabolism.
Provides an energy source that helps burn more fat.
Also increases serotonin levels, resulting in better mood, sleep, and stress management.
Average rating of 4.4 stars on Amazon.
Average Retail Price: $18.99
GreenDropShip Wholesale Price: $14.43
Om Fit Mushroom Superfood Powder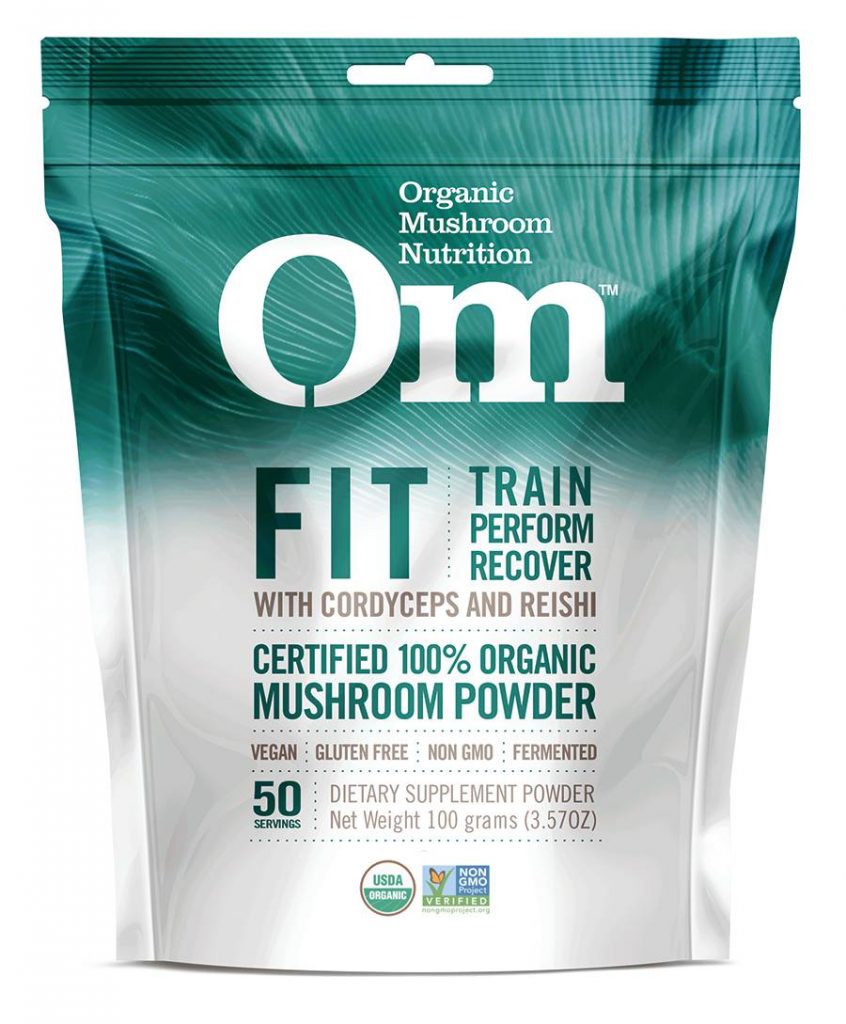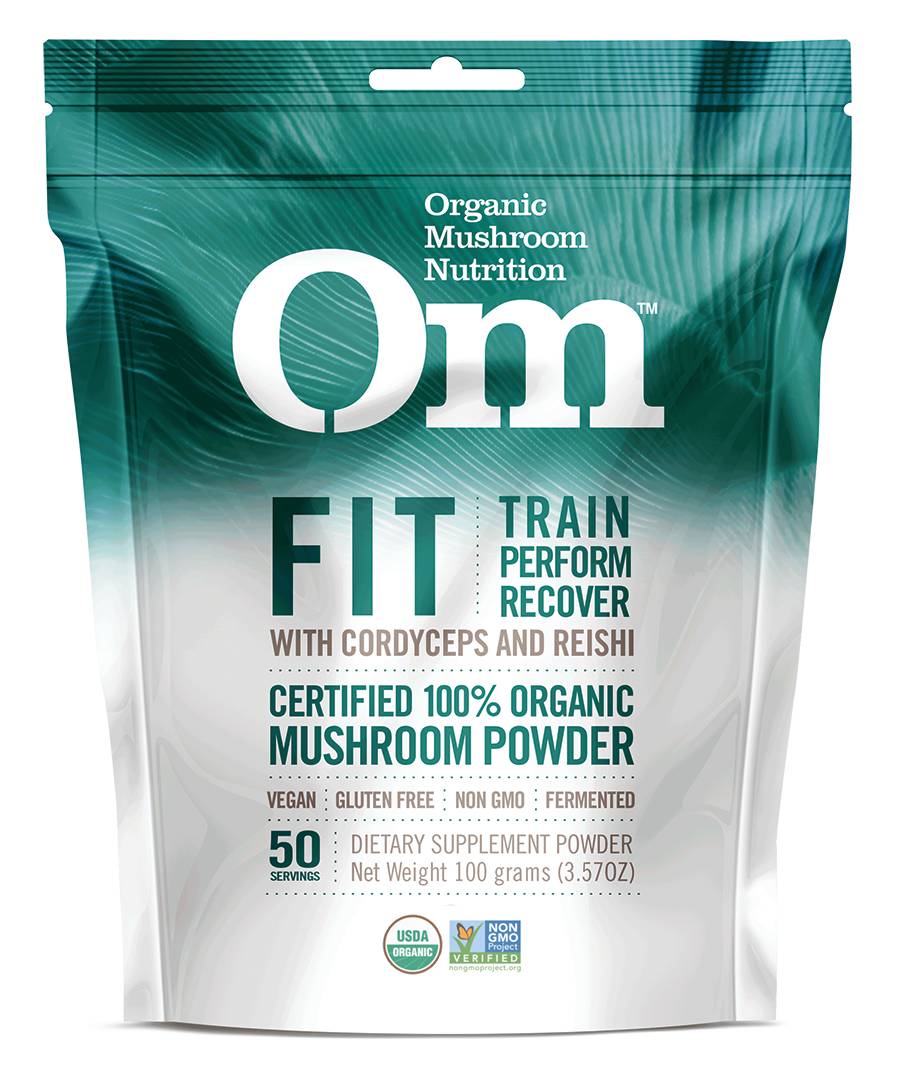 This superfood powder – derived from nutritious mushrooms – gives your body the natural energy it needs to get through your busy day or workout. It also supports endurance training with increased oxygen delivery while promoting healthy recovery and supercharging your muscles.
Improves endurance, respiration, and vitality.
Powered by Cordyceps and Reishi for peak performance.
Supports aerobic stamina and aids in recovery from exercise.
Certified Amazon's Choice.
Average rating of 4.7 stars on Amazon.
Average Retail Price: $19.99
GreenDropShip Wholesale Price: $13.53
Ener G Foods Keto Bread
Ener G's new Keto line is a low-carb, keto bread created to fit anyone's healthy lifestyle without sacrificing flavor. Besides, who can say no to bread? Especially when it tastes like this!
This is the softest, tastiest addition to your keto-approved sandwich, morning toast, or snack of the day (or night)!
Keto-certified.
Allergen-friendly.
Dairy-free.
Nut and soy-free.
Not yet available on Amazon.
Average Retail Price: $9.99
GreenDropShip Wholesale Price: $3.94
Find Wholesale Weight Loss Products With GreenDropShip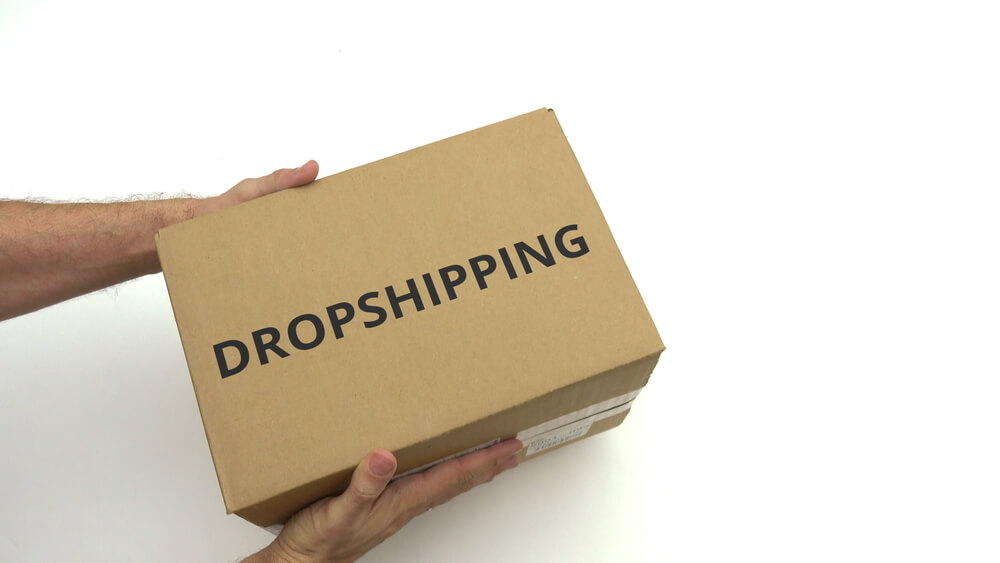 GreenDropShip has a huge selection of wholesale weight loss products, including foods, drinks, and supplements. Plus, these are both plant-based (vegan) and animal-based.
We're a US-based wholesaler and dropshipping supplier with thousands of natural and organic products. Most of these items are made in the USA and come from in-demand brands that consumers know and love.
We also have a huge selection of specialty and gourmet products in our inventory, including:
Beverages like coffee, tea, kombucha, yerba mate, natural soda, and juices
Organic sugar and natural sweeteners
Dairy and plant-based milk
Baking ingredients, including different types of flour
Sauces, marinades, and dressings
Spices and ingredients
Vegan, vegetarian, and plant-based goods
Vitamins and supplements
Skincare, haircare, and beauty products
Baby products
Home products like detergents, soaps, and cleaning supplies
Pet food, treats, and supplements
Essential oils and aromatherapy
Become a dropshipping member and we'll store, pack, and ship your orders to your customers. We have multiple warehouses throughout the country, so our shipping times are always short and your customers won't wait long.
We also function as a conventional wholesaler, so you can purchase products in bulk from us and we'll ship them to you. This means that you'll handle storing, packing, and shipping them to your customers.
We offer a Shopify dropshipping app that makes it easier than ever to add products to your store. If you'd rather not use the app, we also offer product feeds so you can use our dropshipping platform to sell products on all the major Ecommerce platforms.
We also offer Amazon FBA prep services to our members at no extra charge.