Guide to Dropshipping Skincare Products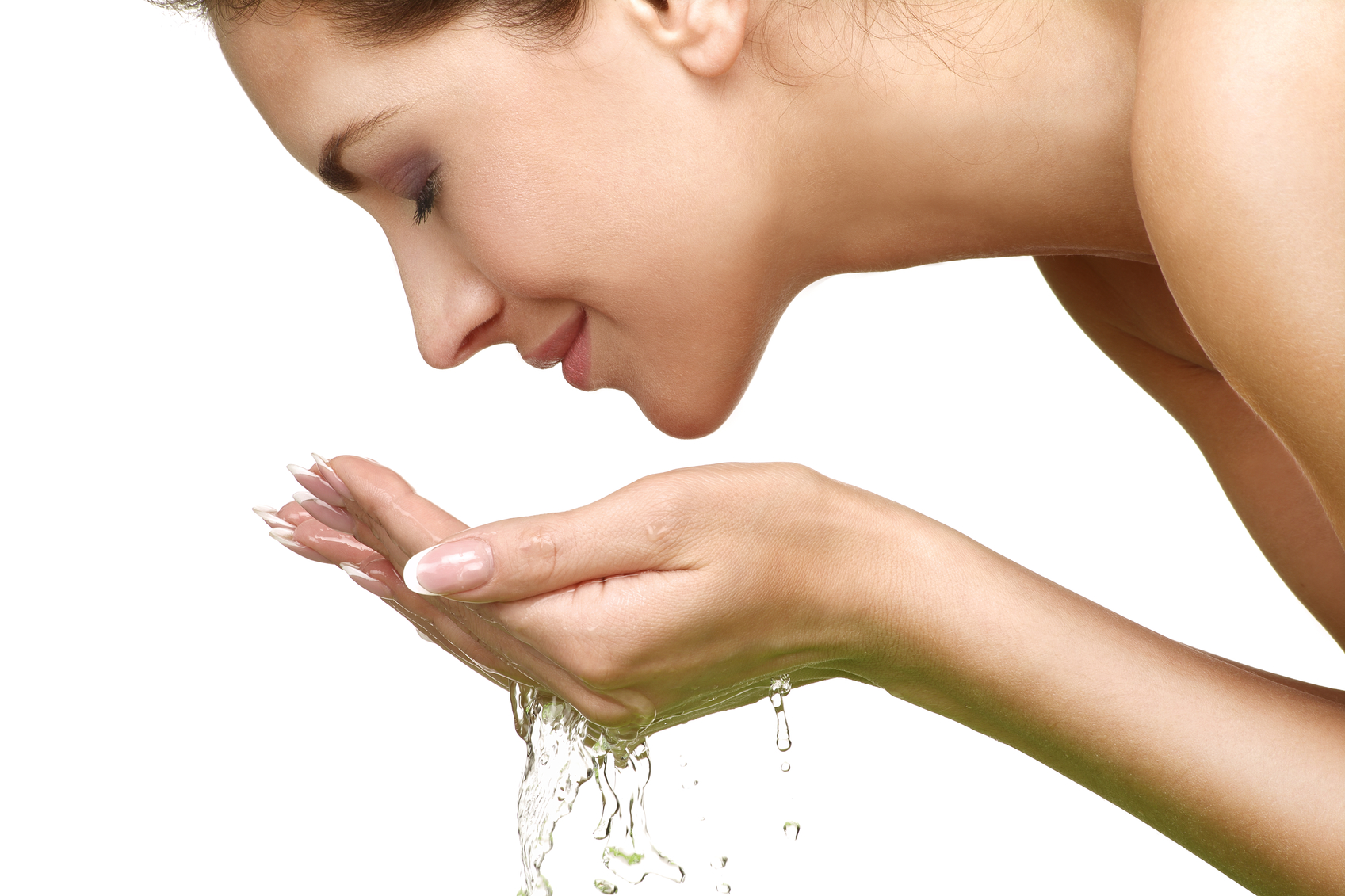 Dropshipping has the potential to be quite profitable for an online reseller. That being said, the trick is finding the right products to offer to online shoppers. Fortunately, Beauty and Body Care is a huge segment of online retail with plenty of sustained customer demand. Additionally, skincare products are a huge part of this overall market. So, if you're looking for effective tips on how to dropship skincare products, then be sure to check out the following guide.
How to Dropship Skincare Products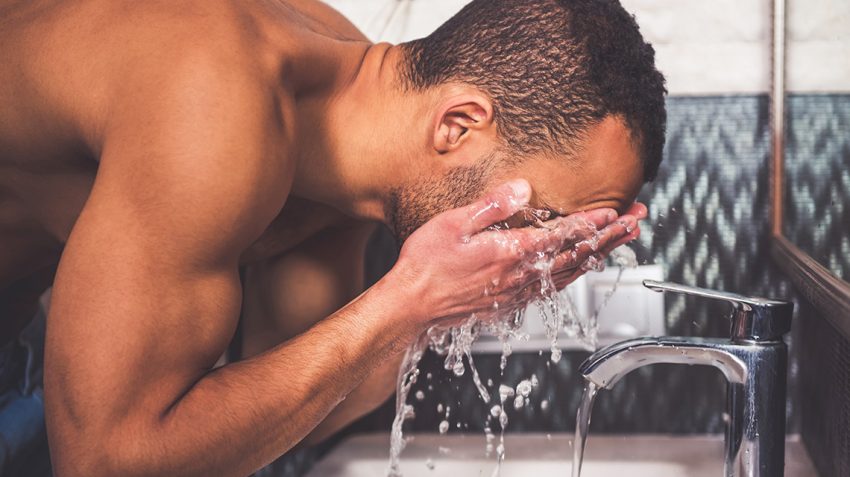 According to a report by Grand View Research, the global skincare products market was valued at a whopping $134.8 billion in the year 2018. Plus, it's projected to grow at a rate of 4.4% for the period of 2019 to 2025, making this a potentially ultra-lucrative online store to run. However, in order to tap into this market, you need to be sure that you set up a viable and effective store. So, if you're looking to successfully dropship skincare products, be sure you follow these basic steps!
1) Find a Niche
Finding the right niche is vital to the success of your dropshipping store. This is because online retail is very crowded, and there is a great deal of competition in e-commerce. As a result, you need to find a section of the market in which you can operate effectively and profitably in order to connect with potential customers.
That being said, skin care is a broad niche with high competition from other dropshipping stores as well as big-name brands. In order to effectively beat this competition, you should consider differentiating yourself by choosing a smaller sub-niche to operate in. A sub-niche has less competition and a potentially higher profit margin. For example, consider selling in one of the following skincare sub-niches:
Natural and organic skin care
Men's organic skin care
Women's organic skin care
Luxury skin care
Of these options, natural and organic has become especially popular and potentially profitable. However, in order to identify the right niche, there are a number of tools to identify niches that you can use.
Ultimately, any attempt to identify a suitable niche will begin with Google Trends. For example, the graph below indicates that the general interest in skincare has increased steadily over the past 5 years: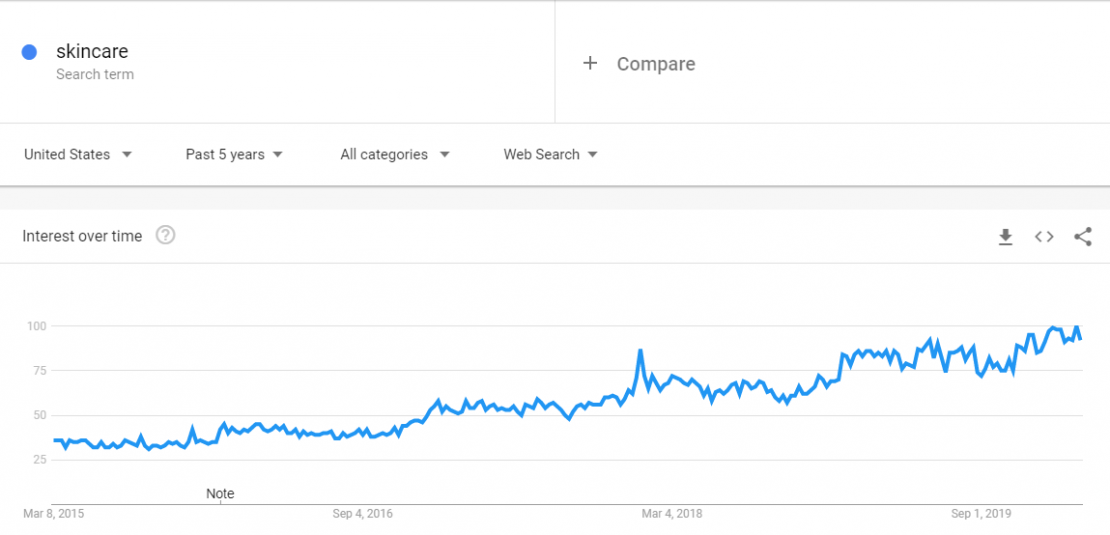 2) Find a Skin Care Supplier
If you're looking to dropship skincare products and have chosen your specific niche, then you'll need to pick the right dropshipping supplier. There are plenty of options available, but you'll need to find one with the following characteristics in order to have a profitable store:
A sales and support staff that is knowledgeable about dropshipping and the state of the online retail market.
An extensive inventory of high-quality products that are in demand.
Innovative tools that can help you track your sales and monitor inventory.
The supplier needs to be reliable, efficient, and fast in packing and shipping the products.
If you're selling perishables or fragile goods, then the supplier needs to be able to properly store and pack them.
Membership fees or a pricing system that is competitive and affordable.
Even a cursory Google search will show you that there are a lot of options. However, once you start narrowing down the list of potential suppliers, then it may be helpful to follow this nifty guide for how to effectively contact them.
All things considered, Greendropship has every one of these characteristics. Additionally, we offer over 20,000 natural and organic products made in the USA. This extensive inventory of high-quality products will make it easy and effective for any online reseller to find the right niche to operate in.
3) Set Up Your Online Store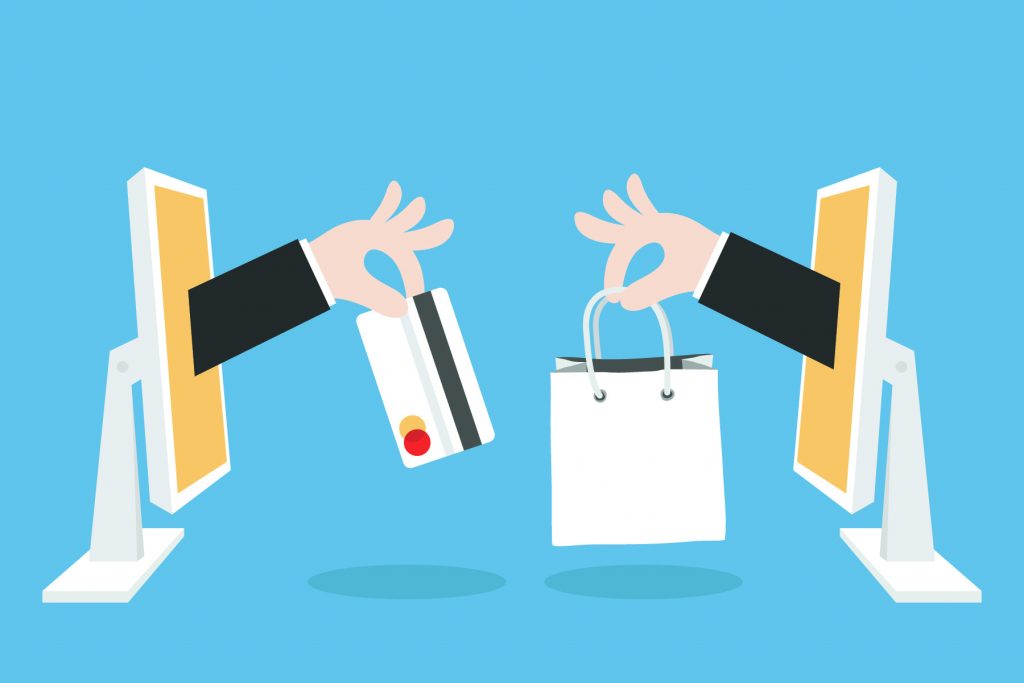 Now you need to set up your actual store. There are two basic ways to do this. One, you can go with a pre-existing e-commerce platform like:
If you're setting up your own website, be sure that you:
Use a website design that is engaging and easy-to-follow.
Design a shopping cart and checkout process that is easy, convenient, and quick – don't give online shoppers a chance to abandon the shopping cart.
Always provide your shipping rates and information in a clear and concise way.
Ensure that your website and payment processing is secure – online shoppers will not feel comfortable giving their credit card information if they feel that the website is vulnerable to hacking and theft.
Include customer testimonials and reviews.
4) Promote Your Online Store to Increase Traffic and Sales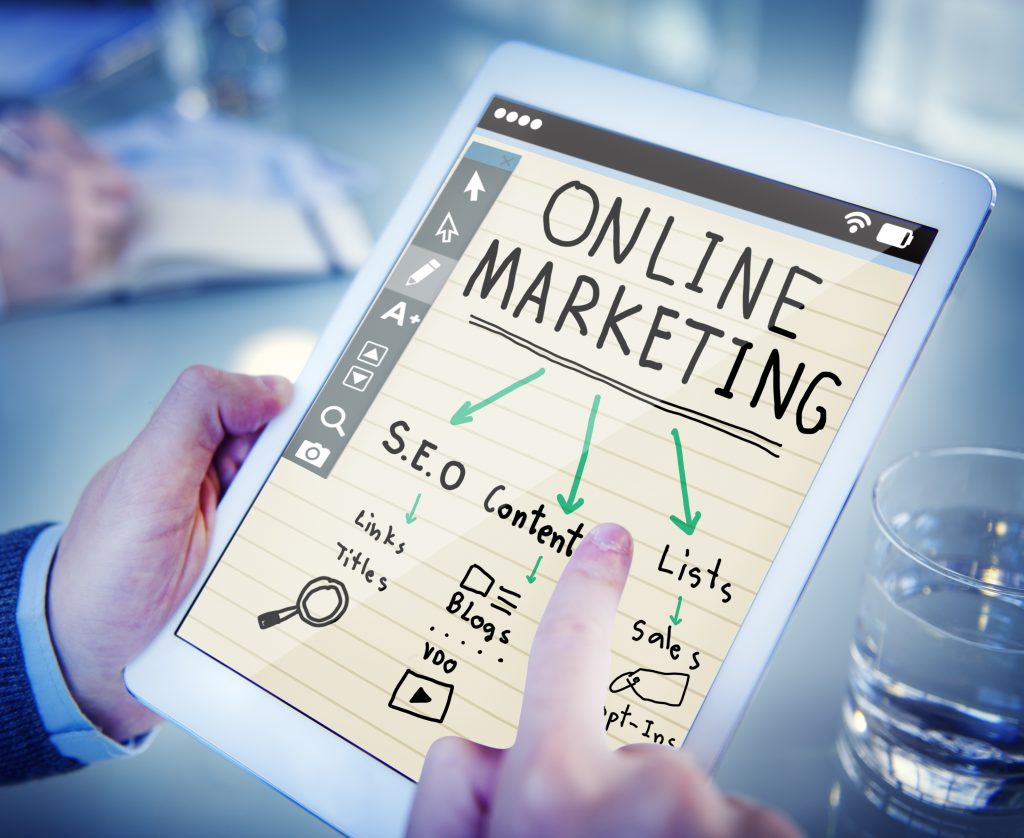 Customers need to know that your online store exists. Don't forget that online retail is crowded, so it's vital that you differentiate yourself from the competition.
For example, over 80% of consumers will make a purchase based on a referral from a friend or acquaintance. This means that word-of-mouth and positive associations are incredibly important. In other words, if an online shopper hears good things about an e-commerce store from a trusted source, they'll be that much more likely to visit the store in question.
With that in mind, let's go over some useful tips for promoting your online store:
Contact influencers to advertise your skincare products. Social media, especially Instagram, is especially effective.
Write product descriptions that are engaging and informative. If you're unsure how to do this, there are a number of product description templates you can follow.
Do your market research and optimize your site. You need to implement SEO in order for your site to rank higher in search results.
Use the right marketing tools. You have Facebook Ads and Google Ads at your disposal, each of which has their respective pros and cons.
Always consider this: consumers don't buy products, they buy results. That being said, you can assume that potential shoppers are looking for one definite result: healthy skin. If you effectively promote your online store, then you'll be able to increase your conversion rates. In other words, you'll turn potential customers into actual customers.
Trending Skincare Products to Sell Online
If you're looking for the best skincare products to sell online, make sure you check these top-rated and bestselling options! You can find all these items on GreenDropship.
1) Thayer's: Original Alcohol-Free Toner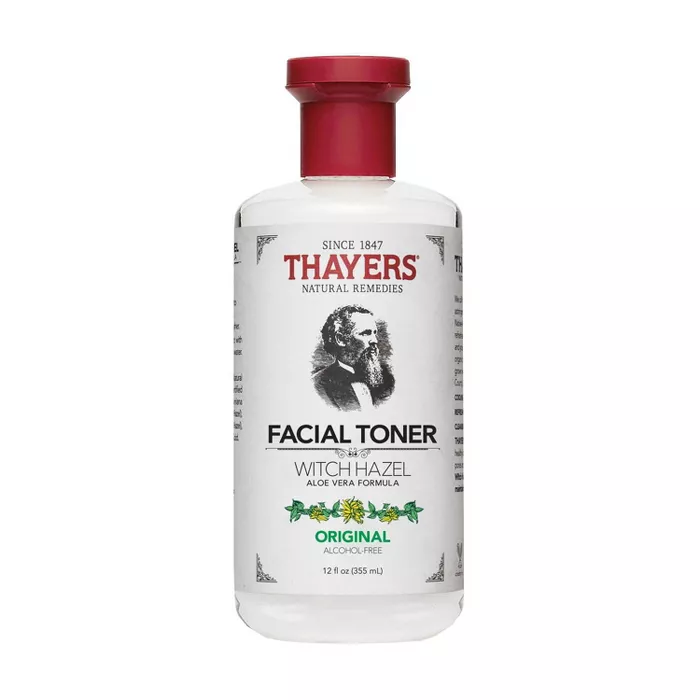 Thayers Original Alcohol-Free Toner will make your skin come alive and give you a vibrant, youthful appearance. This old-fashioned and all-natural product cleanses, tones, and moisturizes with witch hazel extract and soothing aloe vera. Since the company's founding in 1847, they've used a proprietary formula that reduces irritation, clears skin, and balances pH levels. Also, this toner is alcohol-free, meaning that it won't dry out your skin!
Tightens pores

Controls acne

Treats oily skin

Reduces inflammation and redness

Is made without parabens, phthalates, or gluten
Plus, this product is designated as Amazon's Choice and is a top seller on multiple websites, including Target, Thrive Market, Ulta Beauty, VitaCost, CVS Pharmacy, and Swanson Health Products. Plus, its rating is 4.6 and above across these various websites – it even has a perfect 5 rating in some online stores!
2) Acure: Incredibly Clear Moisturizer
This moisturizer is made with lilac extract and chlorella as a potent antidote to oily skin. Furthermore, this easily absorbed facial lotion improves the appearance of the skin's texture and tone. This is because it benefits from the rejuvenating hydration and moisture of both the lilac extract and the chlorella.
Additionally, this is one of Amazon's top-selling skincare products. It's also a popular and highly-rated item on Thrive Market, Swanson Health Products, SupplementsGeeks, and Pharmaca. In fact, the entire Acure line is popular with online shoppers, and Greendropship carries a wide variety of their high-quality beauty products.
100% Vegan
Paraben-free
Sulfate-free
Phthalate-free
Mineral oil-free
Petrolatum free
Silicone free
Cruelty-free
3) Acure: Brilliantly Brightening Coconut Cleansing Towelettes
This is yet another Acure product that Greendropship proudly carries! This company has been steadily growing in popularity, all the while gaining new devotees and loyal customers. These cleansing towelettes are part of their "Brilliantly Brightening" line of products. Formulated with Argan Oil and coconut, they are effective (but gentle) on all skin types, from dry to oily.
With these nifty wipes, you can be gorgeous on-the-go! Use them to gently remove makeup, dirt, sweat, environmental toxins, and that mustard from the corner of your mouth. There's no splashing or rinsing necessary!
It's also an Amazon's Choice product as well as a top-selling item on Thrive Market, Grove Collaborative, Swanson Health Products, VitaCost, Target, Ulta Beauty, and Walmart. Plus, it has an extremely high rating with at least 4 stars at every one of these online stores!
100% Vegan
Paraben-free
Sulfate-free
Phthalate-free
Mineral oil-free
Petrolatum-free
Silicone-free
Cruelty-free
4) Giovanni Cosmetics: Moisturizing Shave Cream
This specially-formulated shaving product is custom-designed for sensitive skin. However, it's unique in that it's formulated for both men and women, making it a particularly versatile product.
Fragrance-free in order to minimize irritation or inflammation of the skin during shaving.
Made with a soothing blend of Aloe Vera and nourishing Jojoba for maximum moisturizing.
Hypoallergenic and non-irritating.
Clinically tested and recommended by dermatologists.
This product is also designated as Amazon's Choice as well as a best-selling item on Swanson Health Products, iHerb, Pure Formulas, Skin Safe Products, Influenster, and VitaCost.
5) Weleda: Skin Food
Weleda – Skin Food is ideal for extra dry, rough, or damaged skin. It's the natural choice for consumers looking for daily skincare for the face and body, especially if they suffer from chronically dry or cracked skin. Furthermore, this popular product harmonizes the skin structure and helps soothe and nourish your skin. It's made with extracts of gentle viola tricolor, marigold, and chamomile in a rich, thick base of oils and beeswax.
Plus, this is a real blockbuster skincare product: it's the 4th best-selling body lotion on Amazon! Because it's such a high-selling item, it's been reviewed extensively by online shoppers. In fact, it has nearly 3,000 reviews across various online stores and it has an average rating of 4.7 out of 5 stars. In addition to being a big seller on Amazon, it's also extremely popular on Ulta Beauty, Derm Store, Target, Pharmaca, VitaCost, and Big Green Smile.
Free of synthetic fragrances
No artificial colors
Free of preservatives
Does not contain any raw materials derived from mineral oils
Not tested on animals
You can also cross-sell or bundle this product with Weleda's Ultra-Rich Original Skin Food, which is simply a thicker and oilier form of this moisturizer.
6) Natralia: Eczema and Psoriasis Cream
Natralia started as a family affair – the founder created the company in order to treat his son's skin conditions with plant-based, alternative treatments that are natural and organic. This medicinal cream has been designed to treat eczema and psoriasis without using steroids or hydrocortisone that you see in traditional skincare products. Instead, it has a unique and soothing blend of plant-based essential oils and herbs.
This product is a lifesaver for anyone who suffers from an inflammatory skin disease – and it's been proven to be particularly effective for treating itchy rashes and irritation as well as reducing swelling all over the body.
This product is especially popular with online shoppers due to its excellent reviews (an average of 4.2 and above) and a competitive price point. Plus, it's been designated as an official Amazon's Choice product and it's a bestseller on Swanson Health Products, Walgreens, Health Products for You, Professional Supplement Center, VitaCost, iHerb, Influenster, Lucky Vitamin, and Walmart.
Contains licorice root extract to combat itchiness
Made with aloe vera to soothe irritated skin
Does not contain coal or pine tar
Free from petrochemicals, parabens, cortisone, steroids, and artificial fragrances
Starting Your Online Skincare Business
If you decide to dropship skincare products, you're going to need a reliable dropshipping supplier to work with you. Ultimately, this supplier should:
Have an extensive inventory of high-quality skincare products.
Sales and support staff who really know their stuff.
Innovative tools to help you track sales and inventory.
Have an impeccable record for packing and shipping products to customers.
Reasonable membership fees.
Without a doubt, Greendropship is the right supplier! We meet every one of these criteria! Plus, we're also very proud to offer over 20,000 natural and organic products that are made in the USA. Consumers increasingly want natural and organic products, so we've made a commitment to sourcing and carrying only the highest-quality items.
If you want to get your online store up and running, don't wait any longer and contact one of our friendly representatives today! Or, if you'd like, you could also check out our product catalog to see all the skincare products we carry!