Top Wholesale Exotic Snacks For Dropshipping
American preferences for food flavors are trending toward the exotic. Snacks are no exception, which is why dropshipping wholesale exotic snacks online could be a smart business opportunity for an eCommerce entrepreneur.
Snacking has become a mainstream mode of eating, with 97% of Americans indicating they snack at least once a week. Couple that with the fact that spicy global cuisines are a huge trend in the food industry, and you can understand why there's been an explosion of exotic snack products in the marketplace.
As an online retailer you can easily capitalize on this growing trend by choosing the right wholesale exotic snacks to meet the needs of your target customer. And by effectively marketing your online store to reach potential buyers.
Stick with us and we'll show you how! We share everything you need to know to start dropshipping wholesale exotic snacks from your online store.
Consumer Snack Habits Are Changing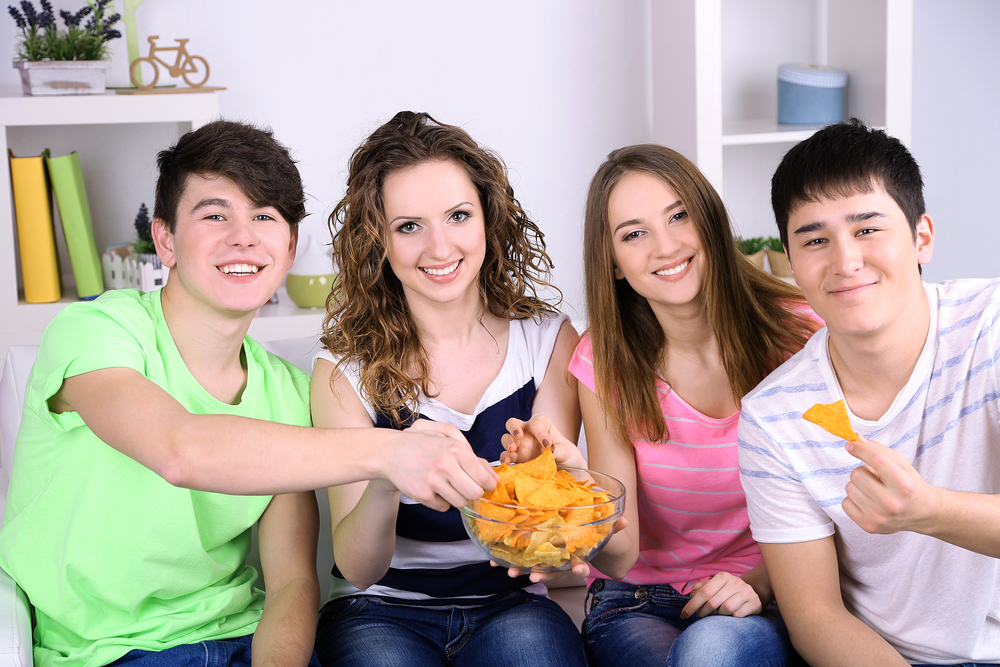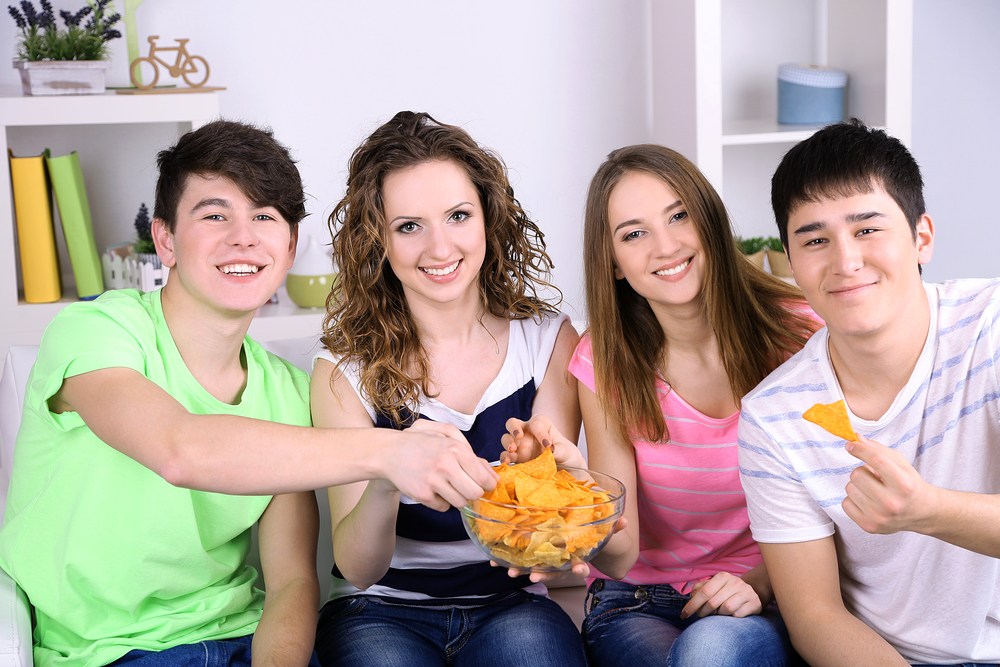 The savory snack market is growing worldwide, driven by a variety of consumer trends including 'health and well-being' and 'exotic flavor variations', according to TNA. Ingredient suppliers say three of the fastest-developing flavor categories are ethnic flavors, fruit flavors and spices.
There are many reasons for the shift towards more exotic snack flavors. America is a melting pot of cultures and ethnicities. There's a new diversity on store shelves, introducing us to all kinds of global ingredients.
In a way, exotic snacks inspire the sensation of travel people were longing for during the pandemic. Snacking can be a form of escapism, and wholesale exotic snacks can take you to far-off places.
The American consumer's sweet tooth is also transitioning into more of a spicy tooth. As sugar continues to be seen as a negative, snack manufacturers are looking into less sweet flavors that will keep shoppers interested.
The combination of sweet and heat, or exotic spice combinations continue to gain ground, particularly among Millenials. Around 44 percent of consumers age 35 to 44 years old want snacks with exotic flavors.


As you can see from the graph above, interest in exotic snacks has exploded over the past year. According to Google's keyword planner, there are upwards of 100K monthly searches for the term "exotic snacks". This is definitely a growing trend online store owners should take advantage of.
How To Sell Wholesale Exotic Snacks Online: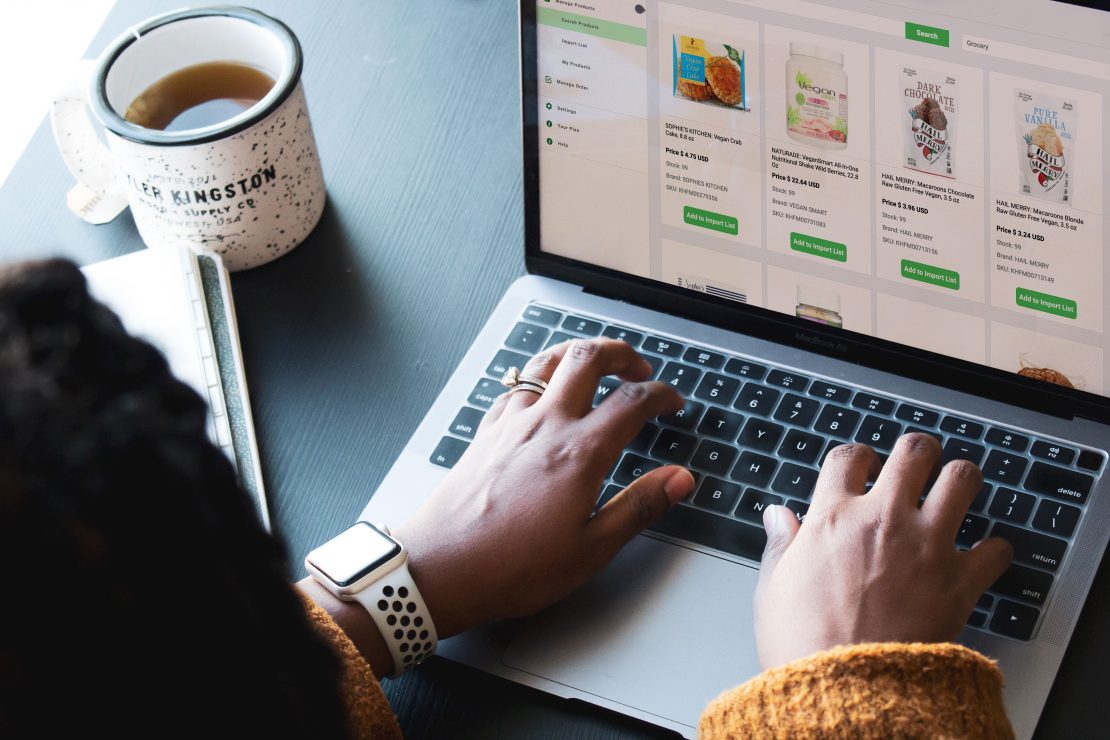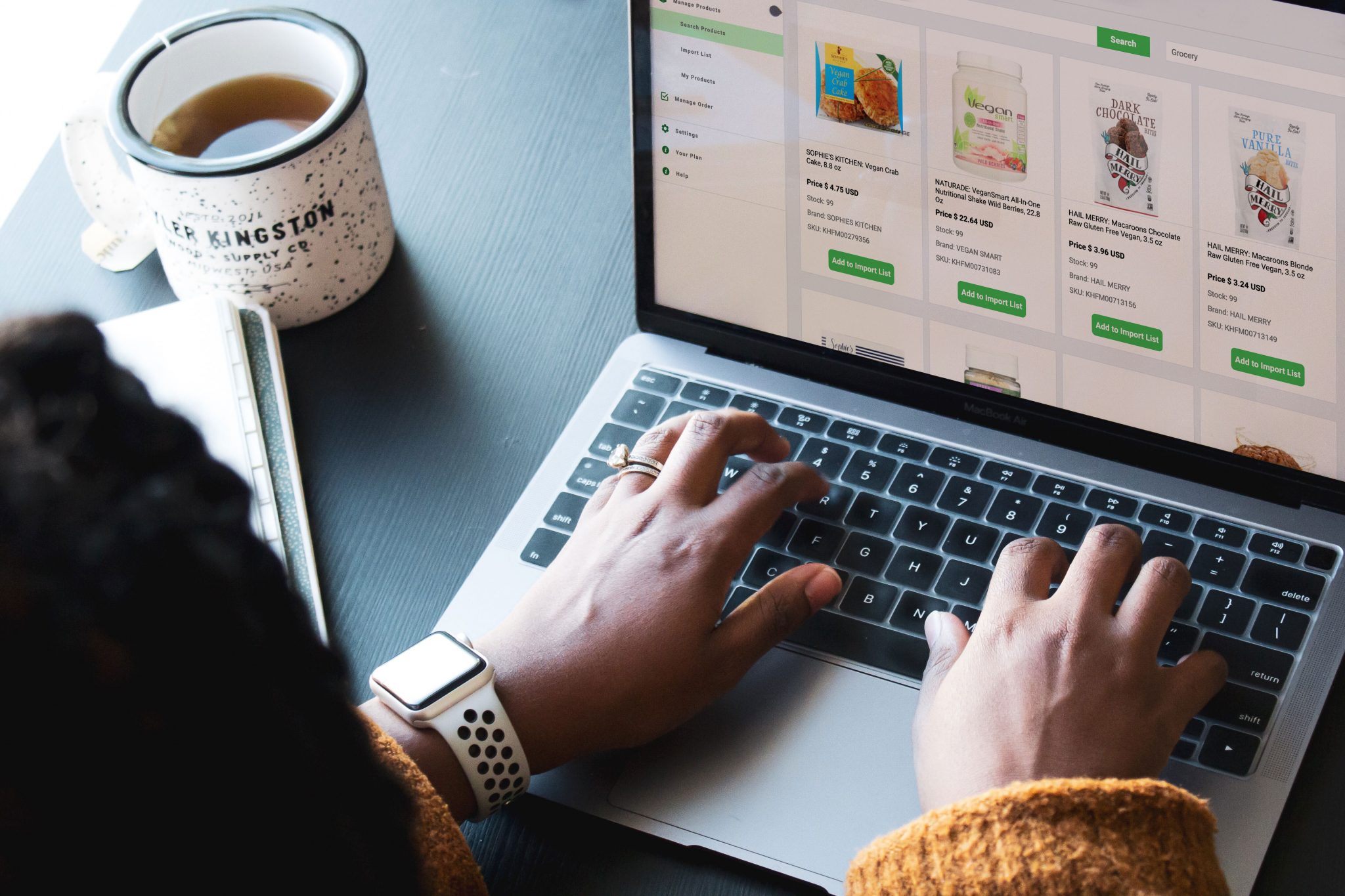 Once you've decided that yes, you want to start dropshipping wholesale exotic snacks in your online store your next question is bound to be, "what do I need to do to get started?"
First, you'll need to choose an eCommerce platform and build your online store. When considering eCommerce providers be sure whatever platform you decide on will integrate with your exotic snacks dropshipping supplier.
For additional details on how to build your online store, including a complete setup guide, check out the following resources:
You'll also have to choose the wholesale exotic snacks supplier you want to work with. Plus decide which snack products to add to your online inventory. And finally, you'll need to create a marketing plan to promote your online store.
Sounds like a lot, we know, but don't worry. We'll walk you through the entire process.
But before we do, let's take a step back and do a quick overview of how dropshipping works and why using this business model can benefit your eCommerce business.
Dropshipping Exotic Snacks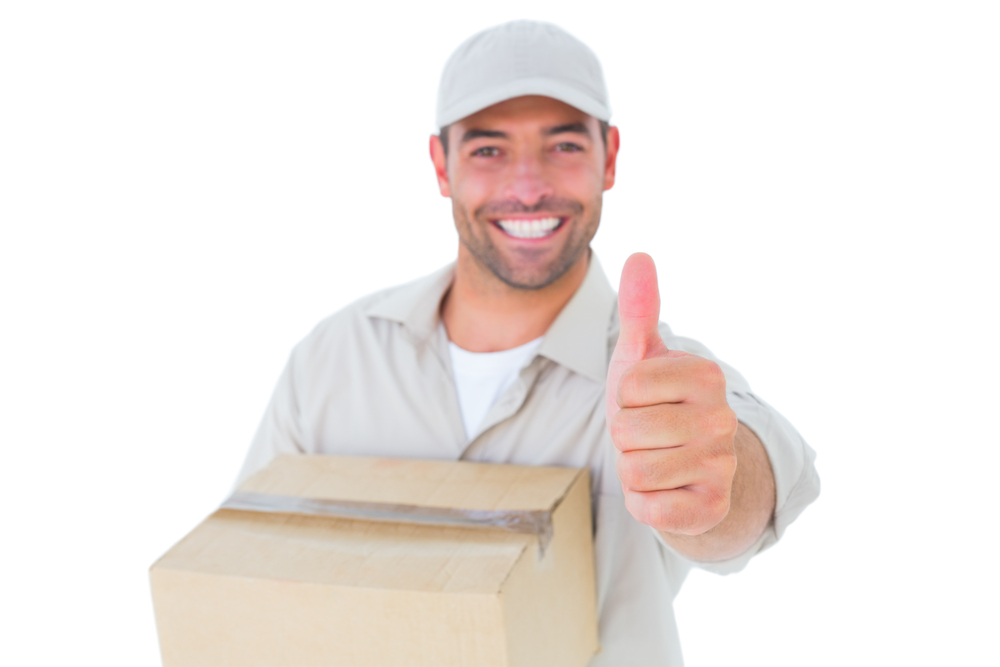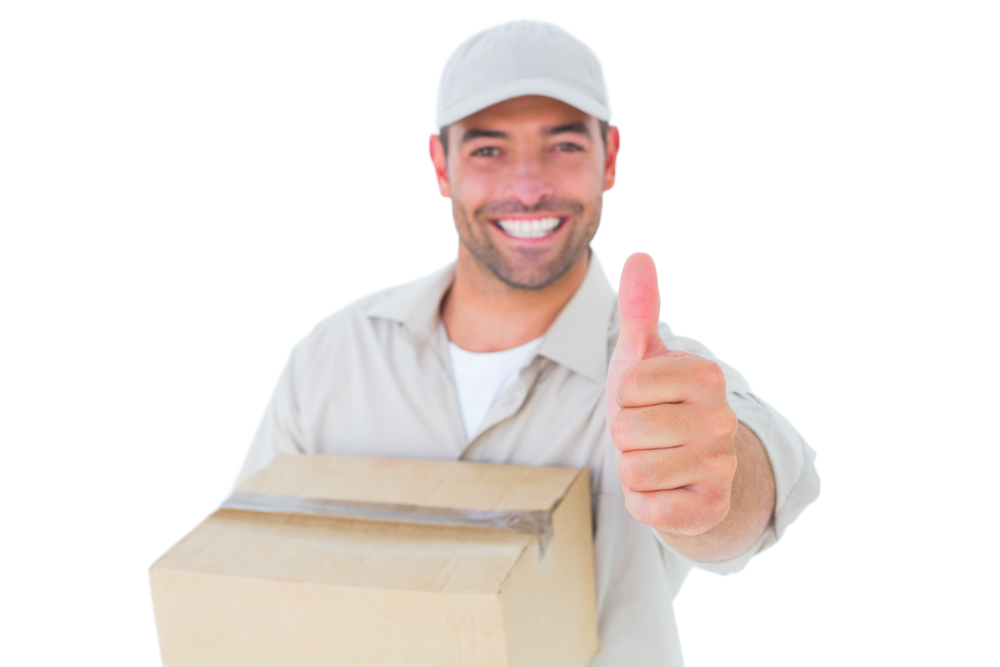 Dropshipping is an order fulfillment method that allows retailers to sell products without purchasing a bunch of inventory upfront. Maintaining inventory comes with all sorts of risks such as value loss, spoilage, excess inventory, or supply shortfall.
These risks can make the barrier of entry into the snack space too high for people who want to sell products online as a side job. It would require cash upfront (which many new entrepreneurs don't have) plus it's extremely time-consuming. Dropshipping solves for this.
With dropshipping, you won't ever have to store or manage any inventory. Your supplier maintains all the products for you, then pulls, packs and ships out orders directly to your final customers. It doesn't get much easier than that!
The difference between the supplier's wholesale exotic snack price and your retail price will be your profit. That's money in your pocket with every online snack sale!
You're then free to focus your time and energy on what's most important, marketing to attract new customers to your online store. Your dropshipping supplier will handle the rest.
Finding Wholesale Exotic Snack Suppliers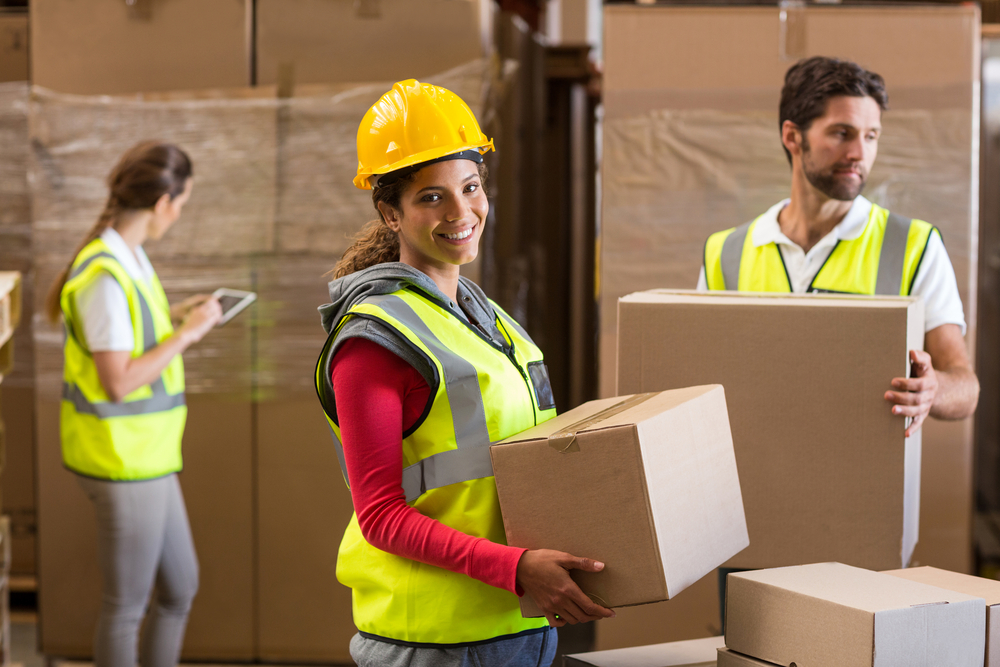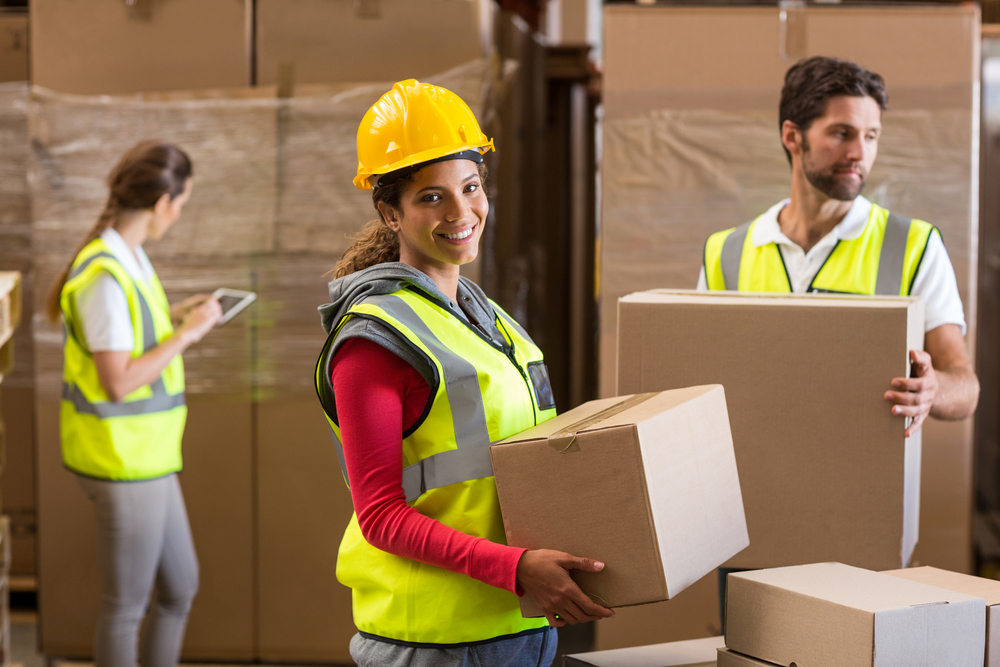 This is a very important step and one you don't want to rush through. You should treat your wholesale exotic snacks supplier as a partner in your business. In other words, you'll be working together to service customers and boost your profit margins.
Be sure you choose a reputable supplier with an extensive inventory of savory, spicy and sweet exotic snacks; as well as the ability to quickly, efficiently, and safely ship those snack products.
Remember, your customers will think the snacks you dropship come directly from you. Therefore, they'll associate the service they receive from your dropshipping supplier with your brand.
In their minds, it's all the same thing. Which is why it's essential to choose a quality supplier that does the job right, so you'll get repeat business.
A logical first place to look would be Google search. Just make sure that you use the right search terms, like "snack supplier", "exotic snacks dropshipping supplier", "global snacks wholesaler", or "exotic snacks wholesale supplier".
You can also try using a wholesale directory. Directories provide a vetted list of wholesalers and dropshipping suppliers.
Keep in mind, however, that directories do not focus on any one product category. Therefore you'll have to search within the listings to find wholesale exotic snacks suppliers.
Here are some of the most well-known wholesale supplier directories:
Dropshipping Exotic Snacks With GreenDropShip
Or you can just make it easy for yourself and go with GreenDropShip as your wholesale exotic snacks dropshipping supplier. We dropship hundreds of quality name brand snacks including many popular savory and spicy products at wholesale prices.
GreenDropship specializes in natural and organic products, and has the logistical know-how to manage inventory to ensure grocery items arrive on-time, at the proper temperature and within their sell-by date.
Marketing Tips To Promote Your Snack Brand
Choosing the right wholesale exotic snacks supplier and products for your online store is just the first step. You also need a solid marketing plan to reach potential customers, drive traffic to your website, increase conversions, and encourage repeat sales!
RELATED: Your Complete Marketing Guide For Dropshipping
Here are 6 (six) helpful marketing tips to grab the attention of potential customers and boost your online snack sales.
Tip 1: Identify your eCommerce store's target keywords. Optimize your website and product descriptions using SEO tactics to rank higher in search results.
Tip 2: Develop a content marketing strategy for your brand to attract new customers, build brand awareness, and ensure you consistently publish relevant content.
Tip 3: Build an email marketing strategy. Keep existing customers engaged so they continue to buy more products from your online store.
Tip 4: Develop an abandoned cart recovery strategy to remind users who put snacks in their shopping cart to complete their purchase. Turn shoppers into buyers!
Tip 5: Create targeted Facebook ads and Instagram ads designed to increase conversions.
Tip 6: Offer promotions and deals. Once you have your subscriber list, send out targeted promotional emails that incentivize visits to your online store. Additionally, make sure you are cross-selling and up-selling by offering bundled or related items.
Choose The Best Wholesale Exotic Snacks To Dropship: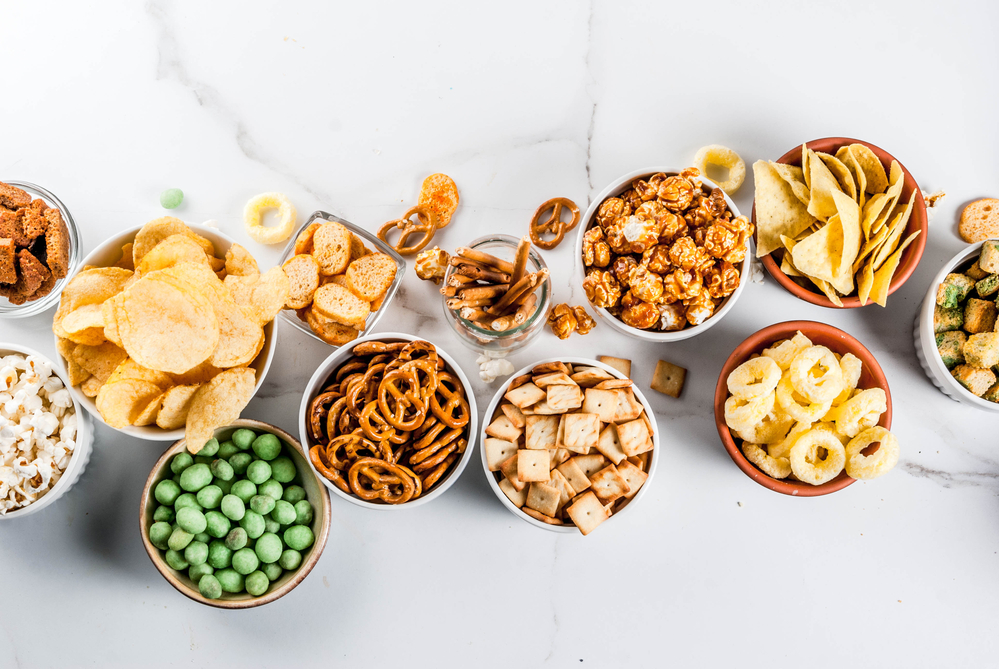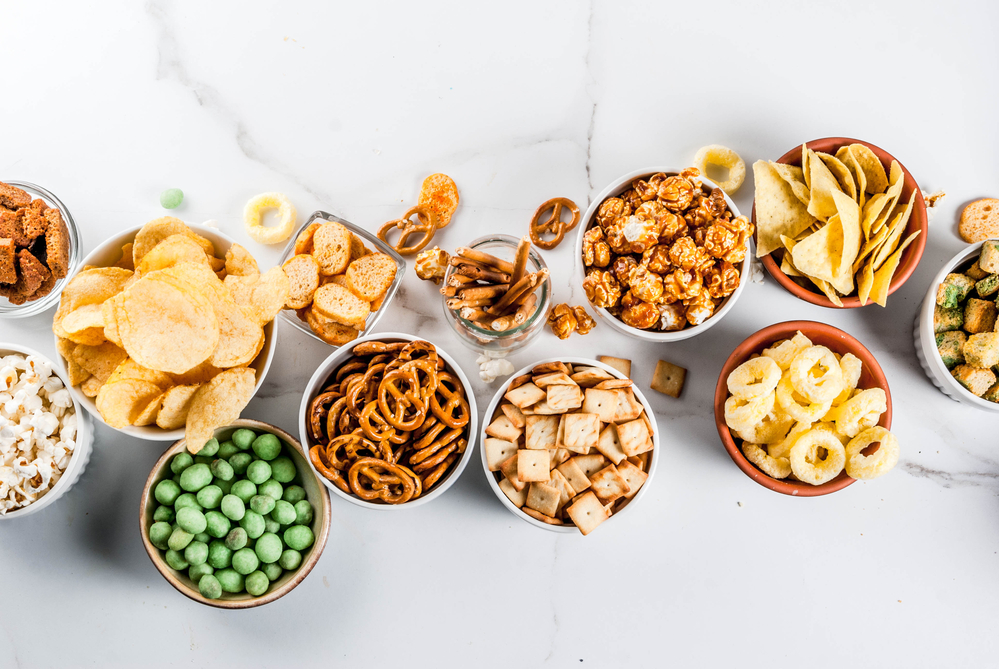 Americans are increasingly exploring their food options and looking for more savory and exotic spice combinations. That means that global flavors are finding their way into the snack food aisle, with some very tasty results!
Flavors like sriracha, wasabi, tandoori, yuzo, habanero, and gochujang are appearing in chips, crackers, popcorn, and more. In fact exotic snacks are currently the fastest growing segment of the snack food industry.
Capitalize on shoppers changing snack preferences by offering intriguingly spiced exotic snacks in your online store. To help you make your selections, here are some popular categories of wholesale exotic snacks to consider. All of these products and more are available from GreenDropShip.
Wholesale Spicy Snacks:
Sweet snacks are fine and all, but more and more people are reaching for spicy offerings to satisfy their snack cravings. Just check out the search interest for the term "spicy chips" over the past ten years according to Google Trends.


In fact, according to Keyword Planner, "spicy chips" gets upwards of 100K Google searches a month and "spicy snacks" gets up to 10K monthly searches. That's a whole lotta people looking for snack products with a spicy kick. It's also a great reason to add some wholesale spicy snacks to your online store inventory.
Peatos: Fiery Hot Crunchy Curls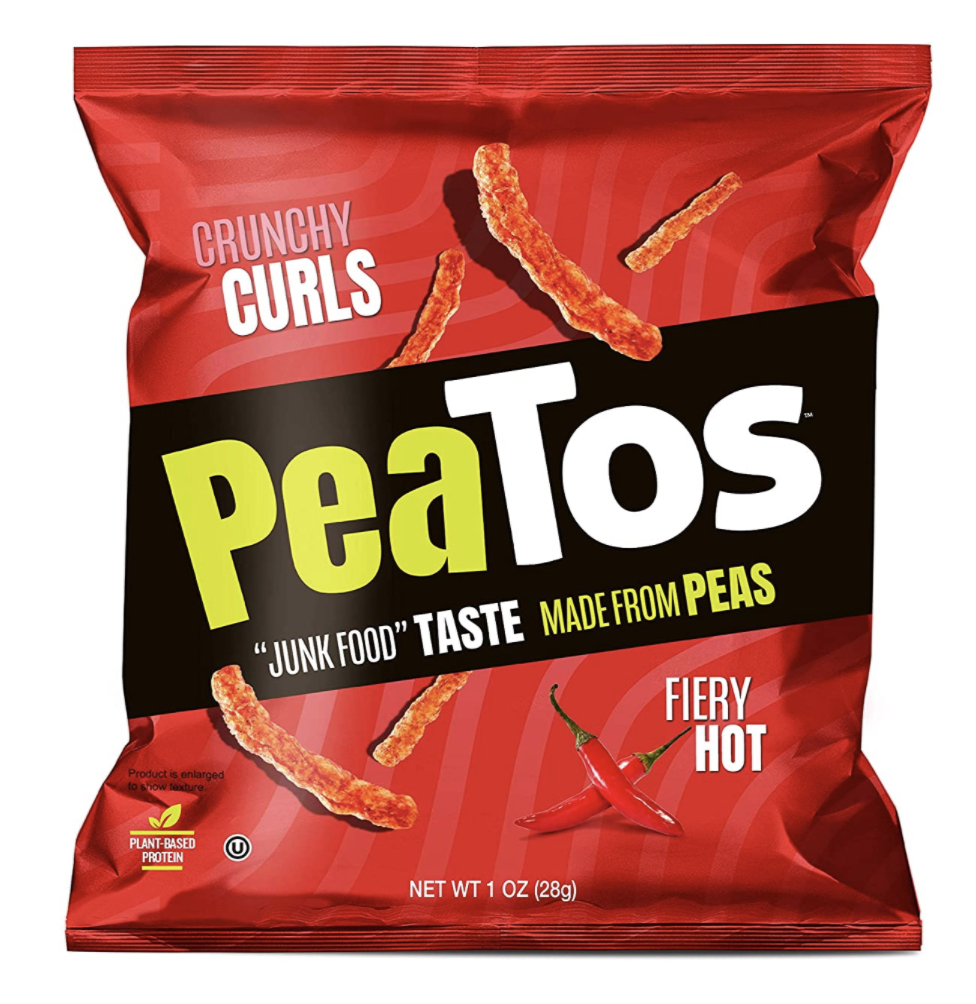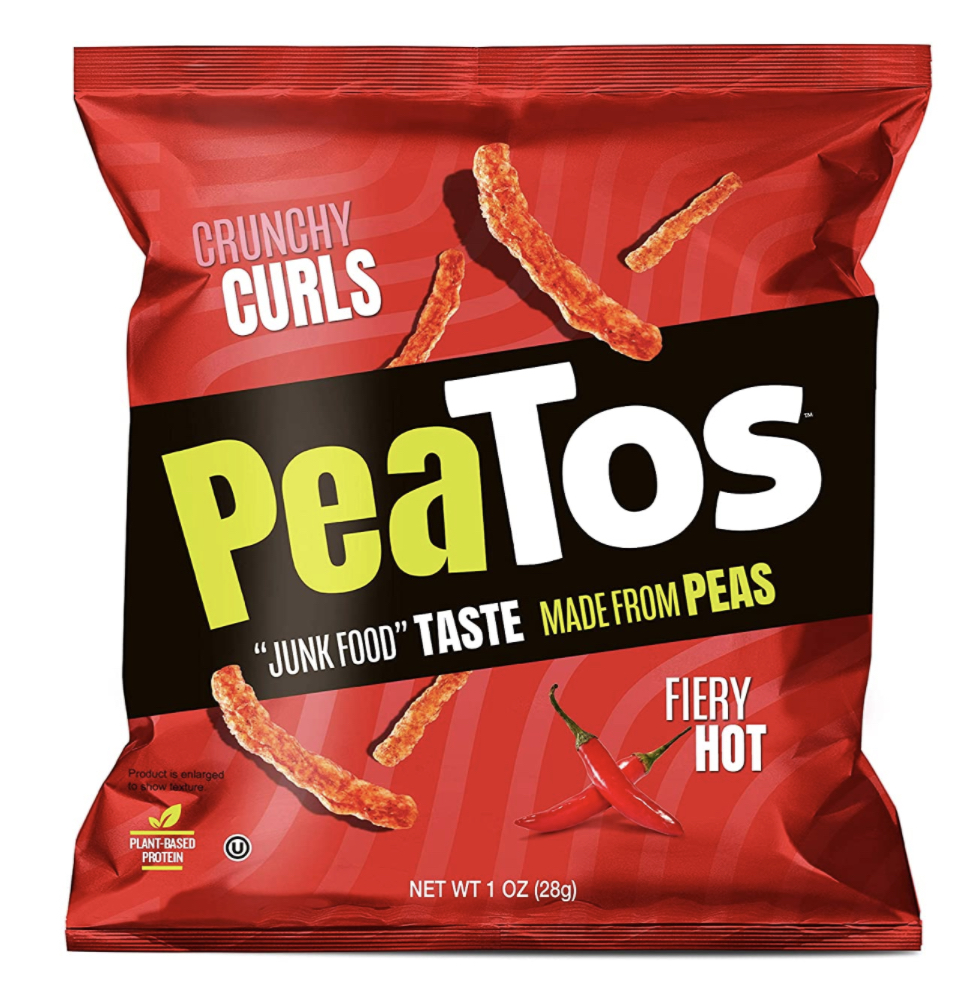 PeaTos have the perfect crunch and are packed with spicy flavor, but are made without any artificial ingredients. By replacing the traditional corn base with peas, PeaTos delivers the "junk food" experience with t2x the protein and 3x the fiber of traditional snacks.
Non-GMO and Gluten Free
No Added MSG
Vegan
No Artificial Flavors or synthetic colors
Over 720 Amazon reviews with an average rating of 4.5 Stars
Certified Amazon's Choice product
Enlightened: Bean Crisp Sriracha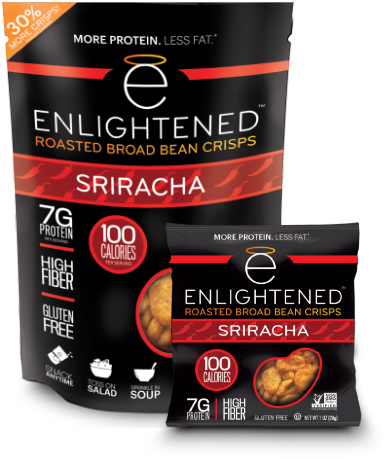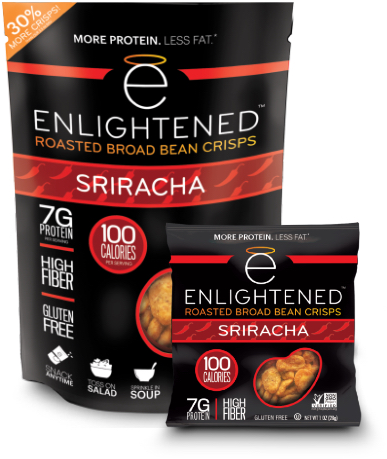 For customers that like a little spice, these Enlightened Roasted Broad Bean Crisps, Sriracha are insanely addictive.
Non-GMO Project Verified
Gluten-Free
7g of protein and high fiber
Average Amazon rating of 4.7 Stars
Biena: Chickpea Snacks Habanero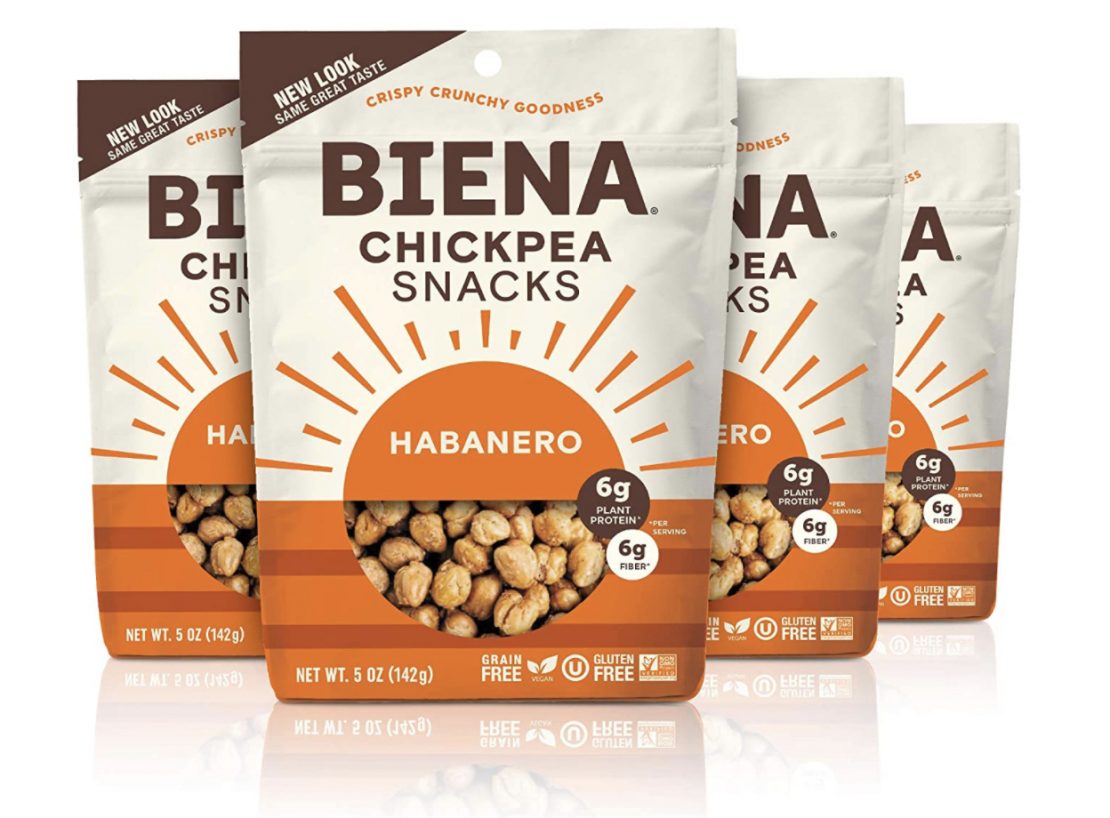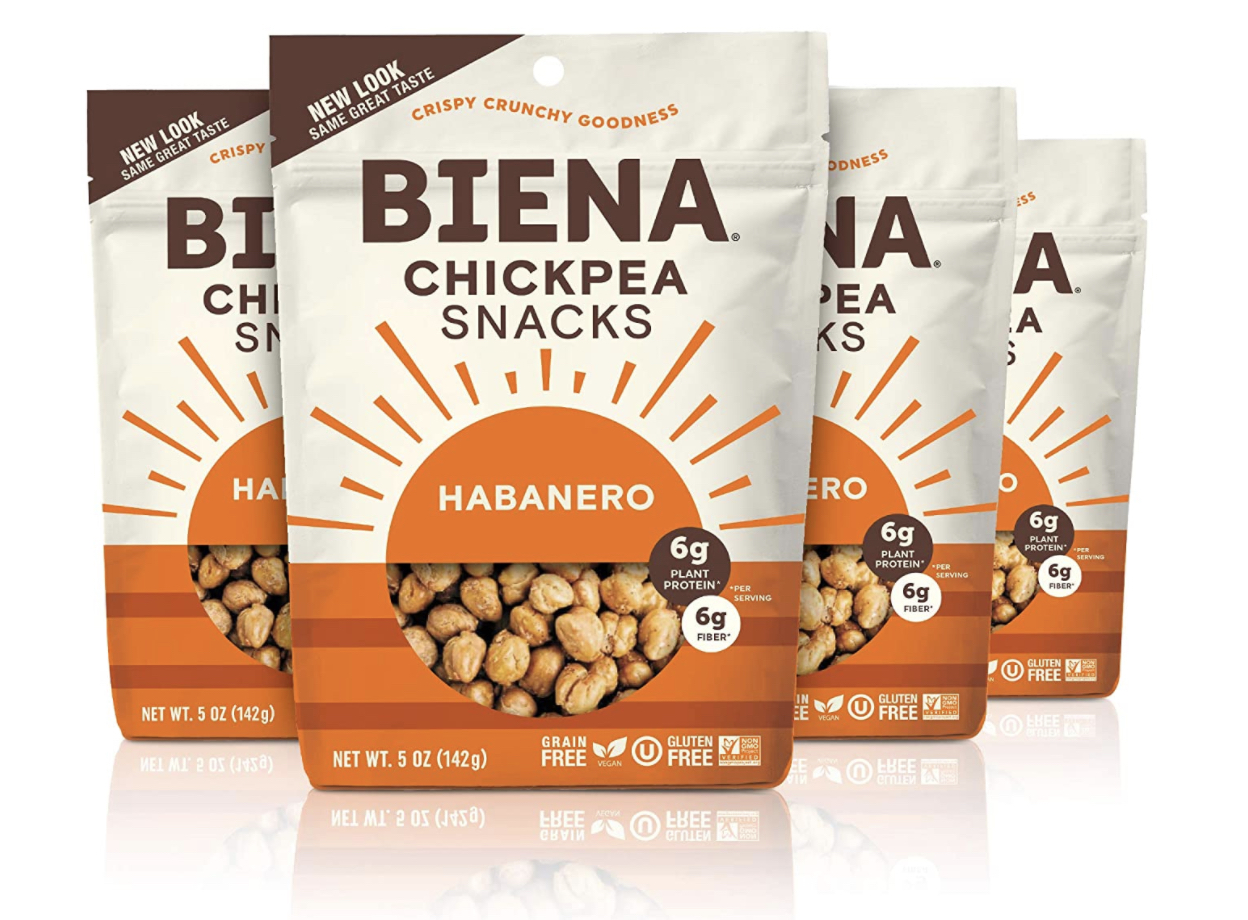 Light, crispy roasted chickpeas in a super delicious, medium spicy Habanero flavor with a hint of lemon. It's so good that it's Biena's most award-winning flavor!
Non-GMO and gluten-free
Vegan, dairy-free and nut-free
6g plant-based protein and fiber
Over 250 Amazon reviews with an average rating of 4.5 Stars
Certified Amazon's Choice product
Paqui: Chip Tortilla Ghost Pepper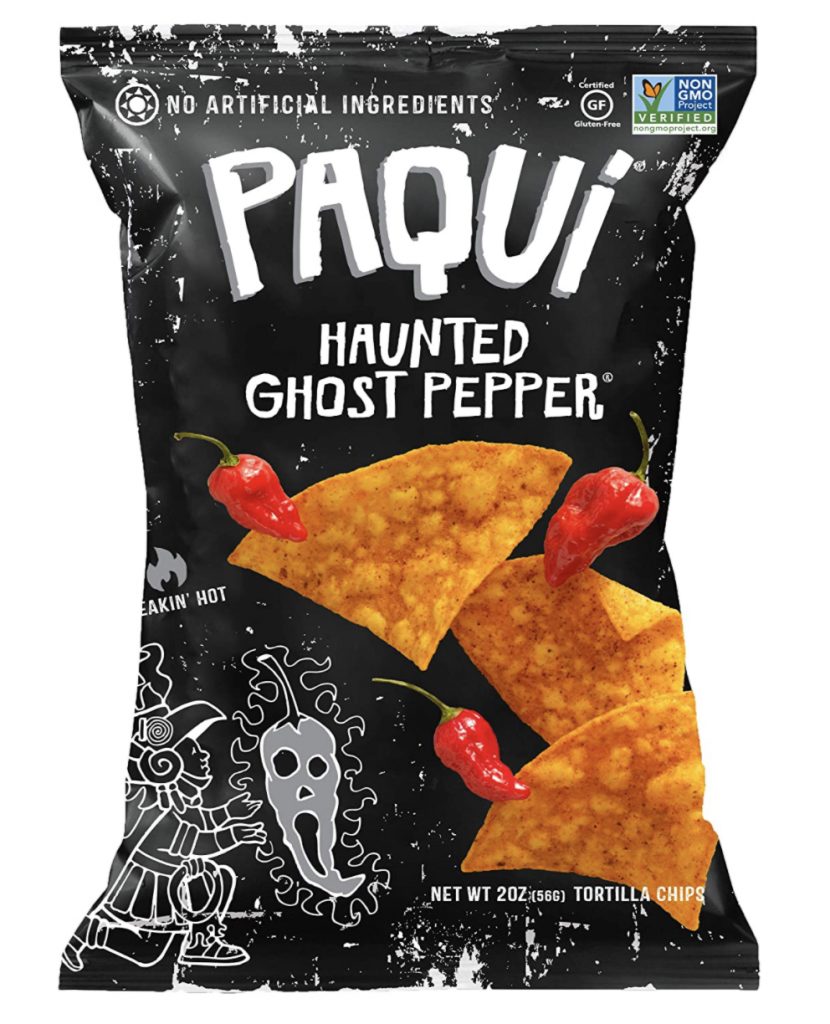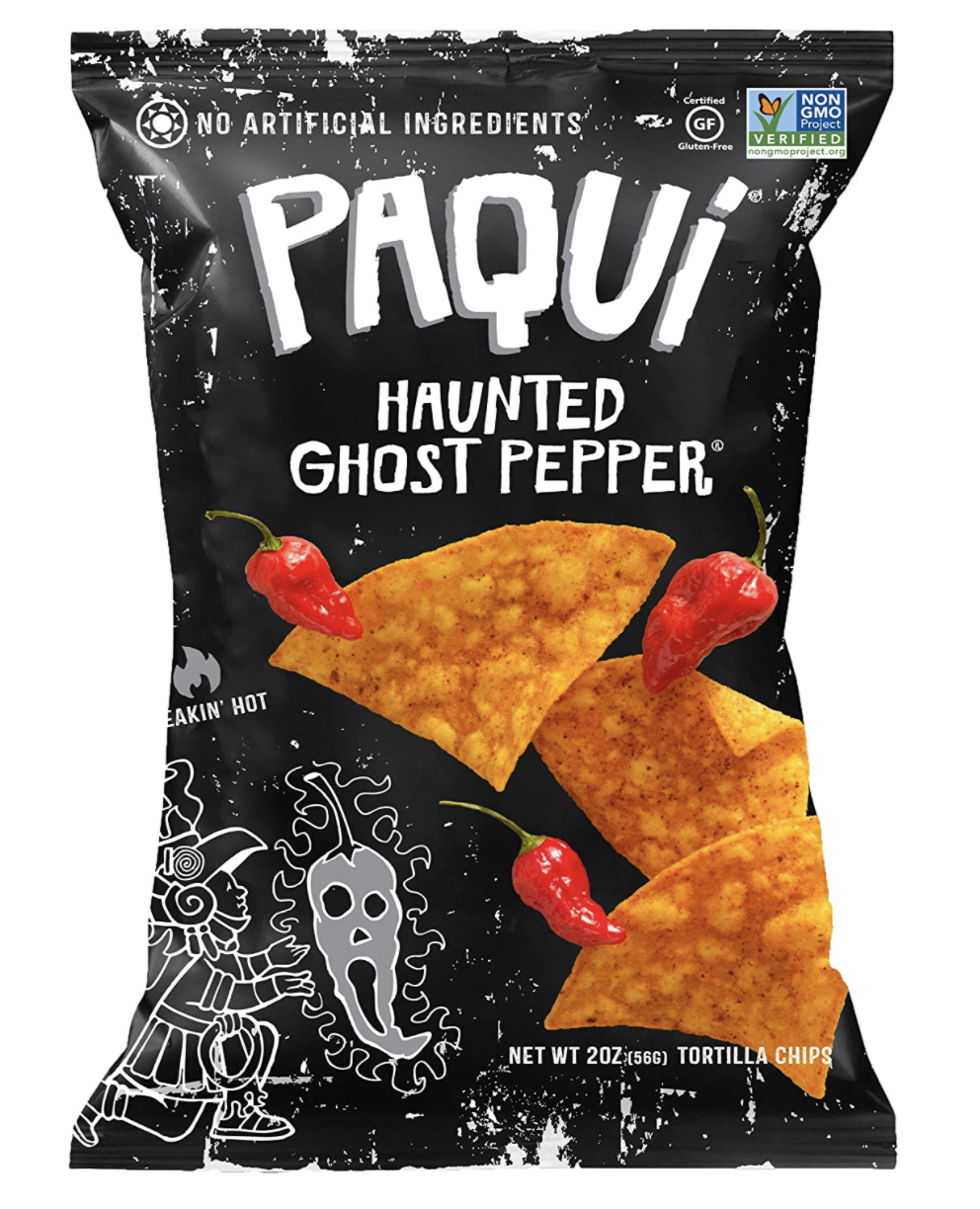 For the ultimate in spicy snacks, these ghost pepper chips from Pacqui are not for the faint at heart. This product contains an insane amount of ghost pepper, which means it gets HOT! Proceed with caution, even if you love spicy snacks, because these will leave your mouth (and maybe your eyes) watering.
Non-GMO and gluten-free
No Preservatives, made in a nut & egg free facility
Over 200 Amazon reviews with an average rating of 4.4 Stars
Wholesale Asian Snacks:
When it comes to wholesale exotic snacks, asian flavors are some of the most popular. The term "asian snacks" gets up to 100K monthly searches on Google, so you know there's demand for these savory crunchy treats.
Sun Tropics: Sea Salt Mochi Snack Bites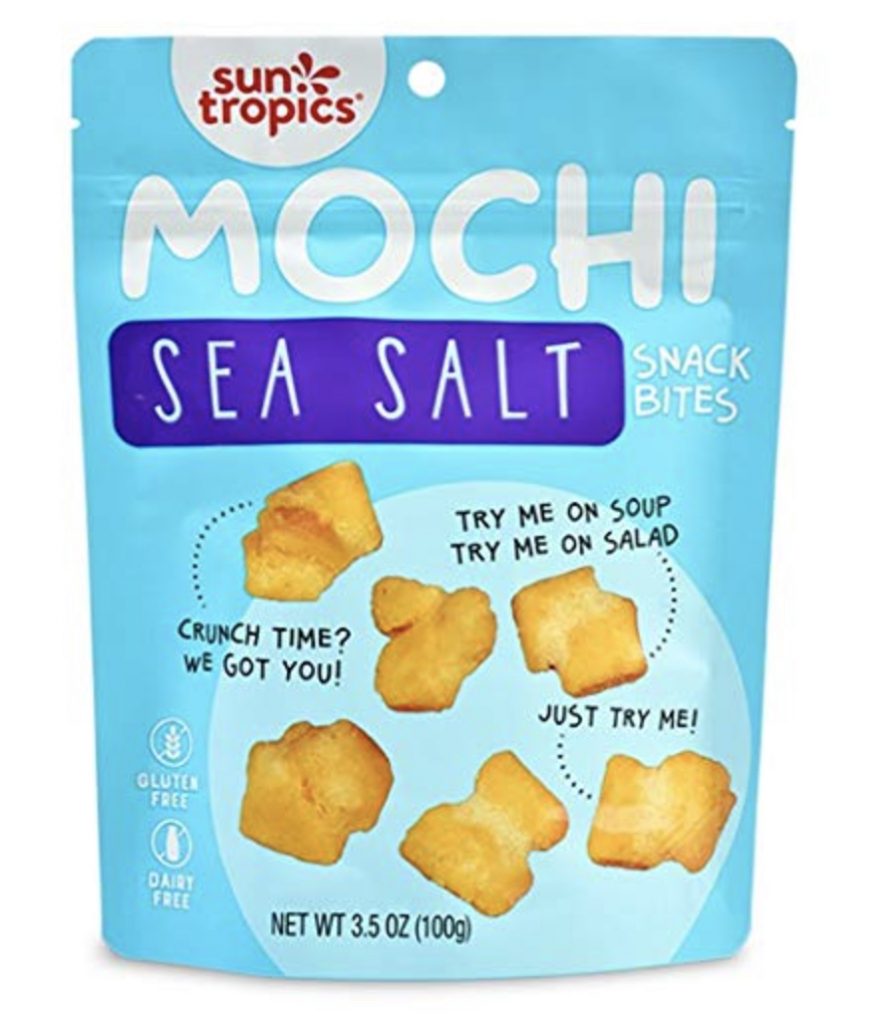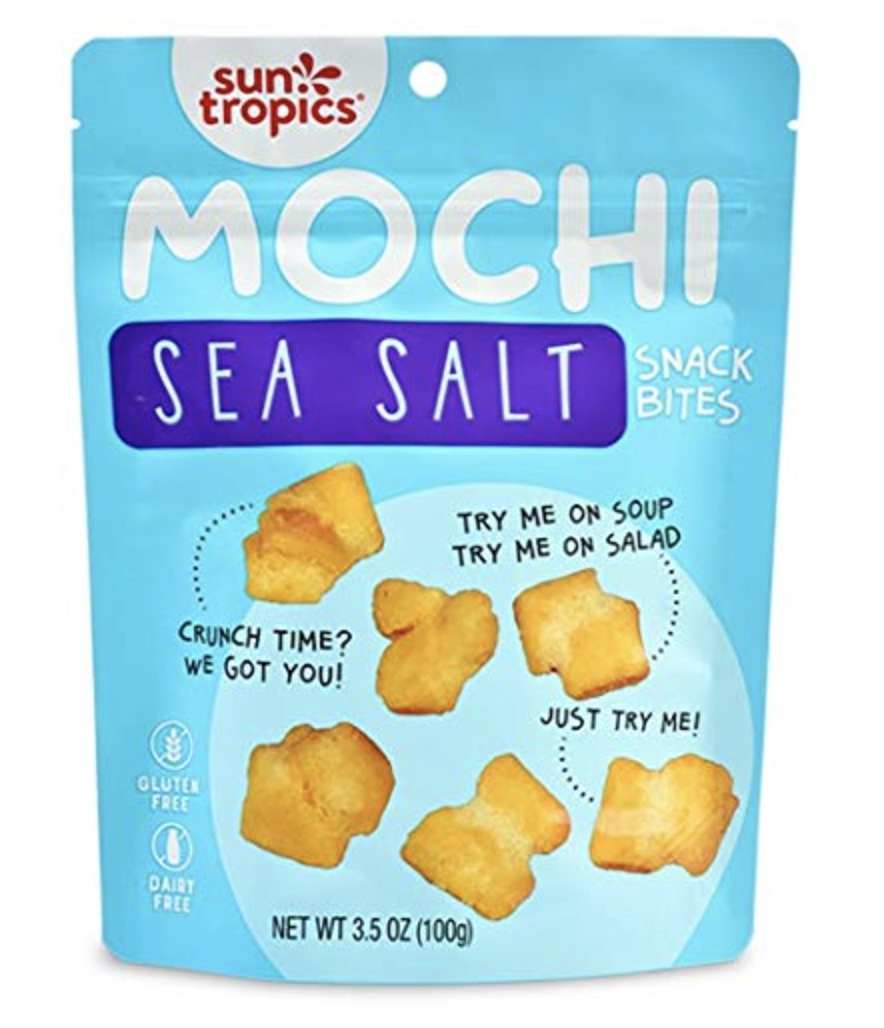 The unique soft crunch of Mochi Snack Bites was born in Thailand. These snacks start with rice that is ground, cooked, and blended with sea salt, native chilis, curry spices, and other signature seasonings to create the perfect anytime savory snack crunch.
Gluten-free and dairy free
No added MSG
Over 200 Amazon reviews with an average rating of 4.6 Stars
Sea Snax: Organic Roasted Seaweed Grab & Go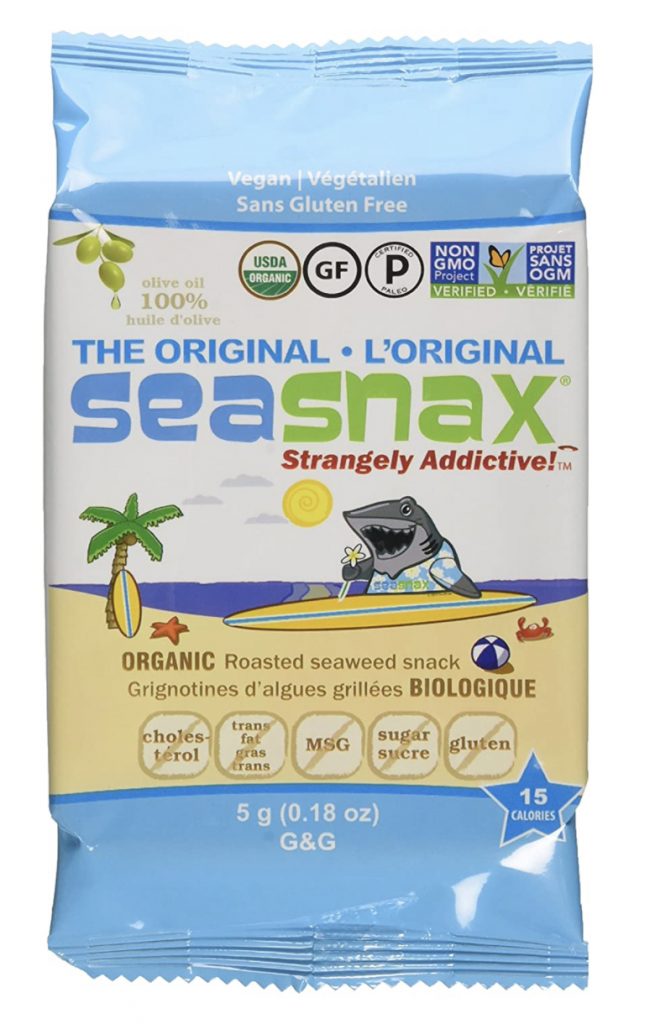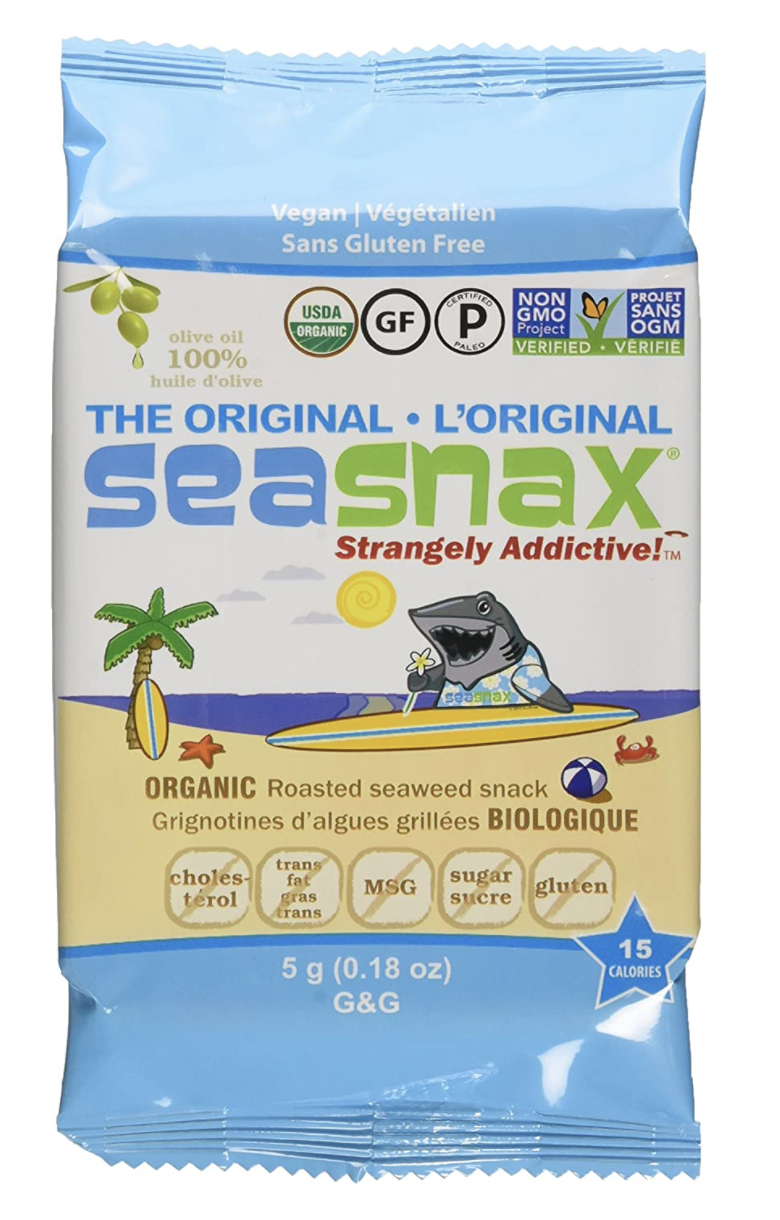 SeaSnax is a nutritious and delicious asian-inspired seaweed snack for the entire family. It's lightly roasted with 100% olive oil and a pinch of sea salt- just 3 all natural ingredients.
Non GMO Project Verified
Vegan
Gluten-Free
USDA Organic
No Cholesterol, trans fat, sugar or MSG
Over 280 Amazon reviews with an average rating of 4.5 Stars
Certified Amazon's Choice product
Savory Wild: Sesame Ginger & Korean Chili Portabella Jerky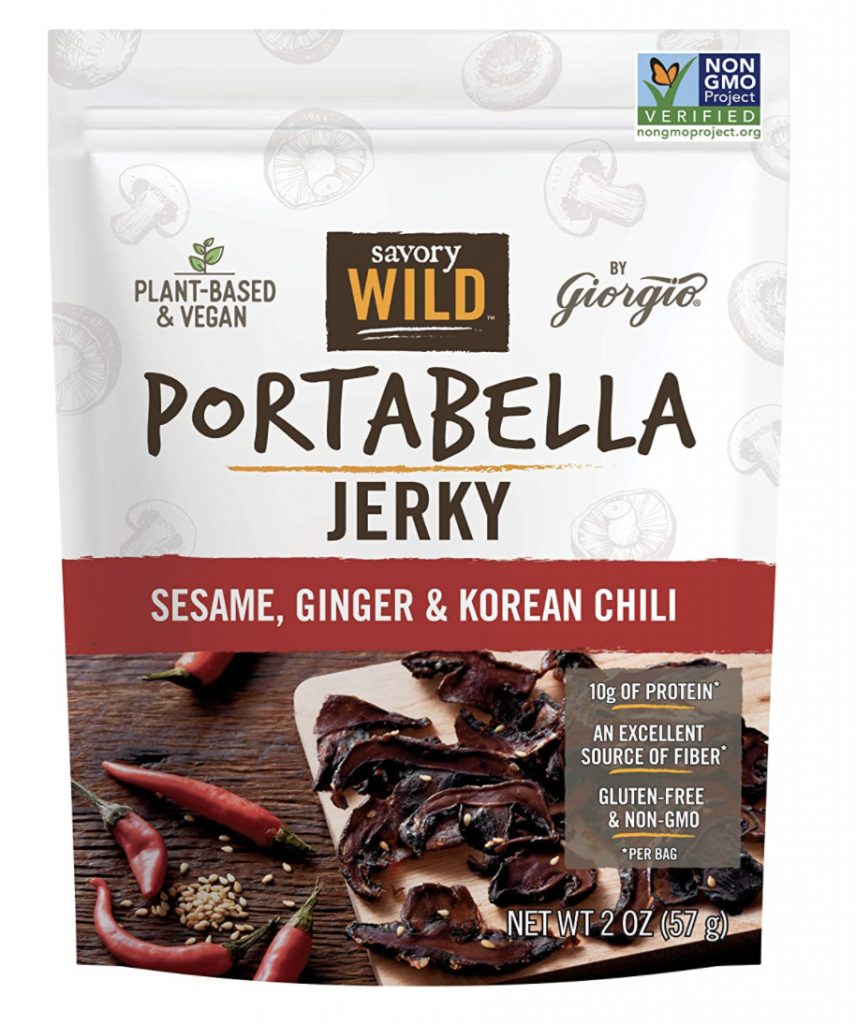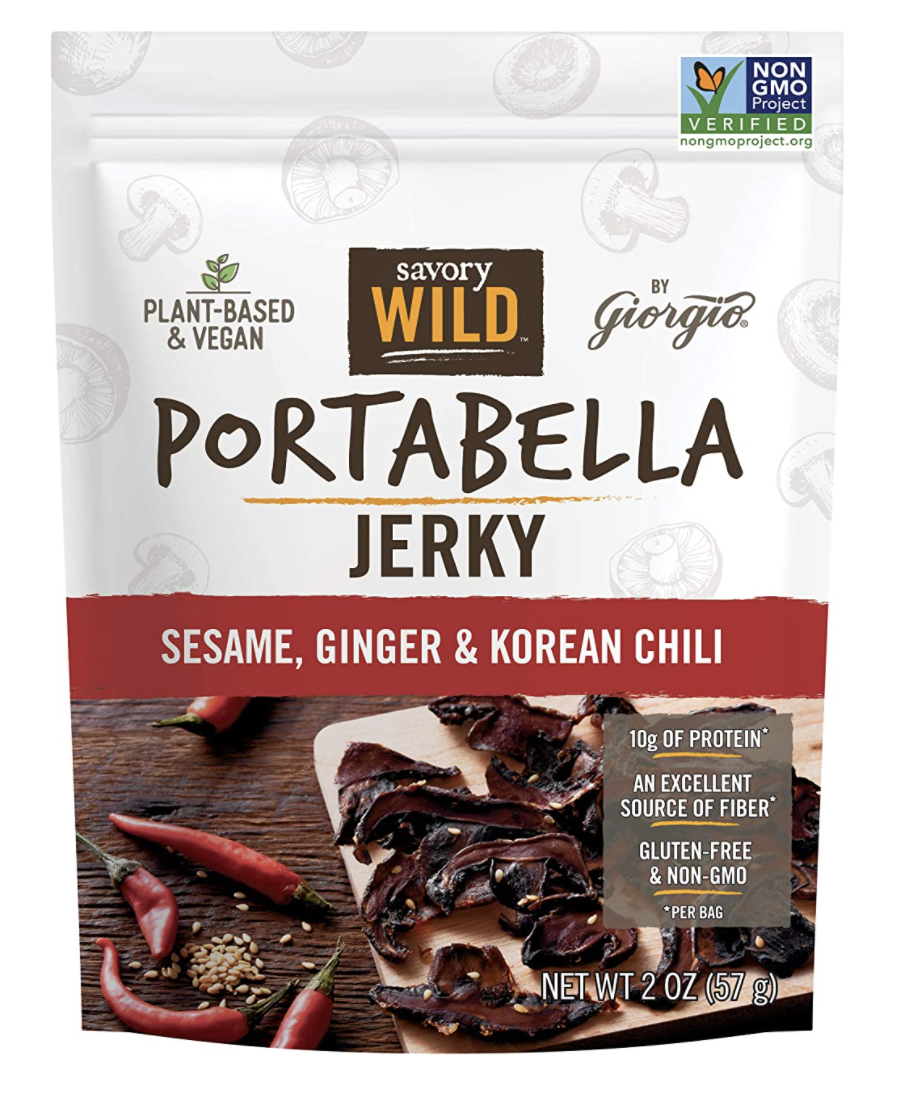 Bursting with all the right exotic flavors – savory, sweet, spicy and slightly smoky, this Sesame, Ginger & Korean Chili Jerky has a hint of ginger, real sesame seeds and is finished with red Gochugaru chilis (an essential ingredient in Korean cuisine) for an extra little kick.
Non-GMO and gluten-free
No MSG
Plant-based and Vegan
Wholesale Japanese Snacks:
The Japanese love snacking almost as much as Americans do, so it's no wonder a host of Japanese-inspired snack foods are making their way to the states. "Japanese snacks" also gets up to 100K monthly Google searches which is why you'll definitely want to consider adding some of these savory treats to your snack food lineup.
Hapi: Wasabi Peas Hot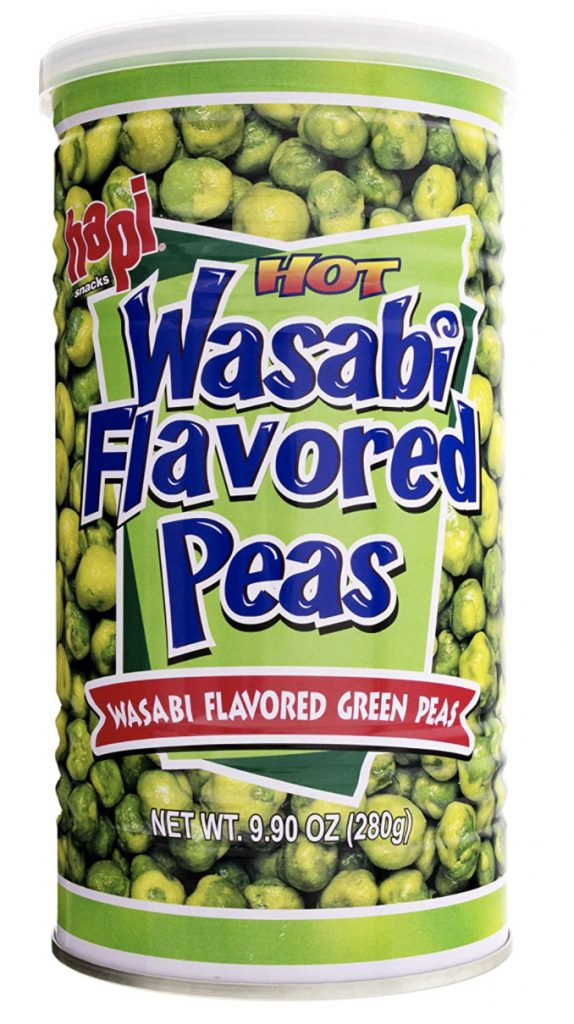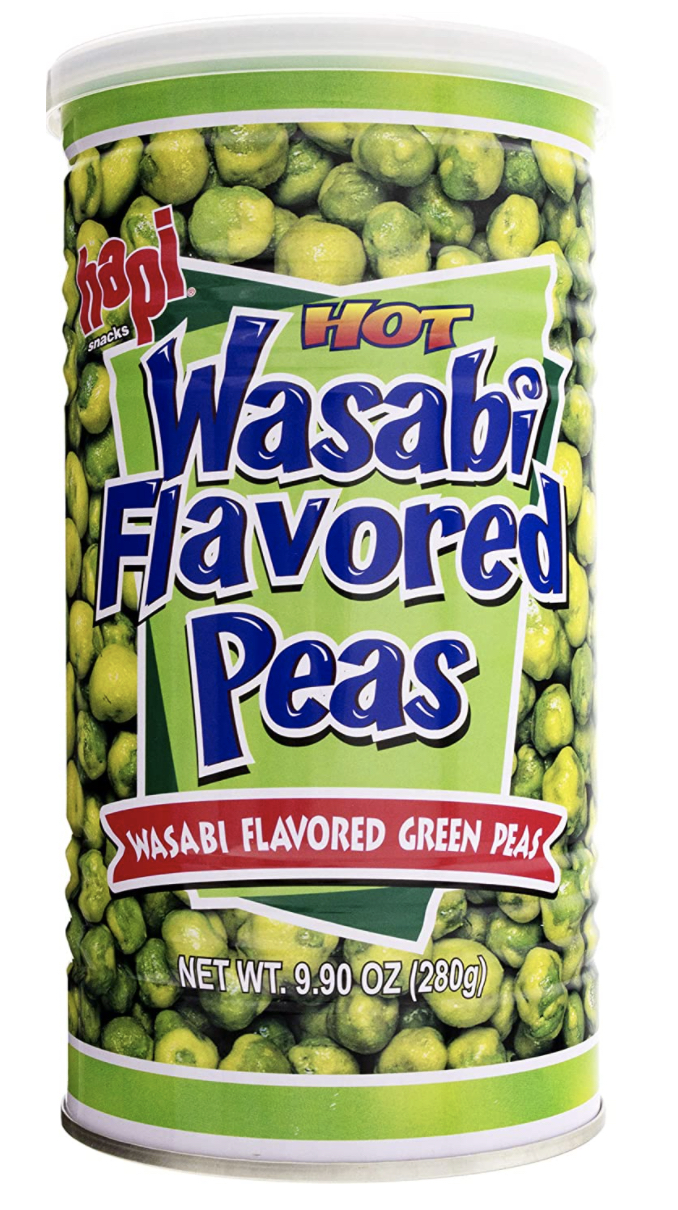 The original wasabi flavored green peas, this bite sized snack is crunchy with a spicy kick.
Vegetarian
Over 1,485 Amazon reviews with an average rating of 4.7 Stars
Certified Amazon's Choice product
Calbee: Shrimp Chips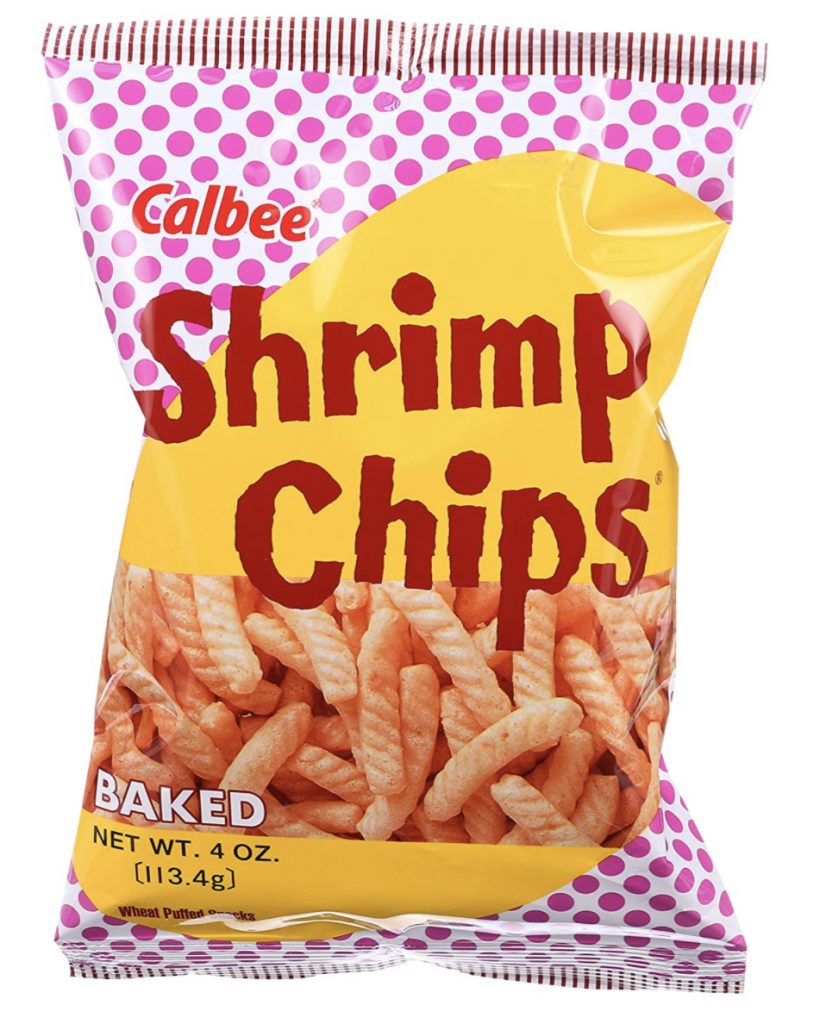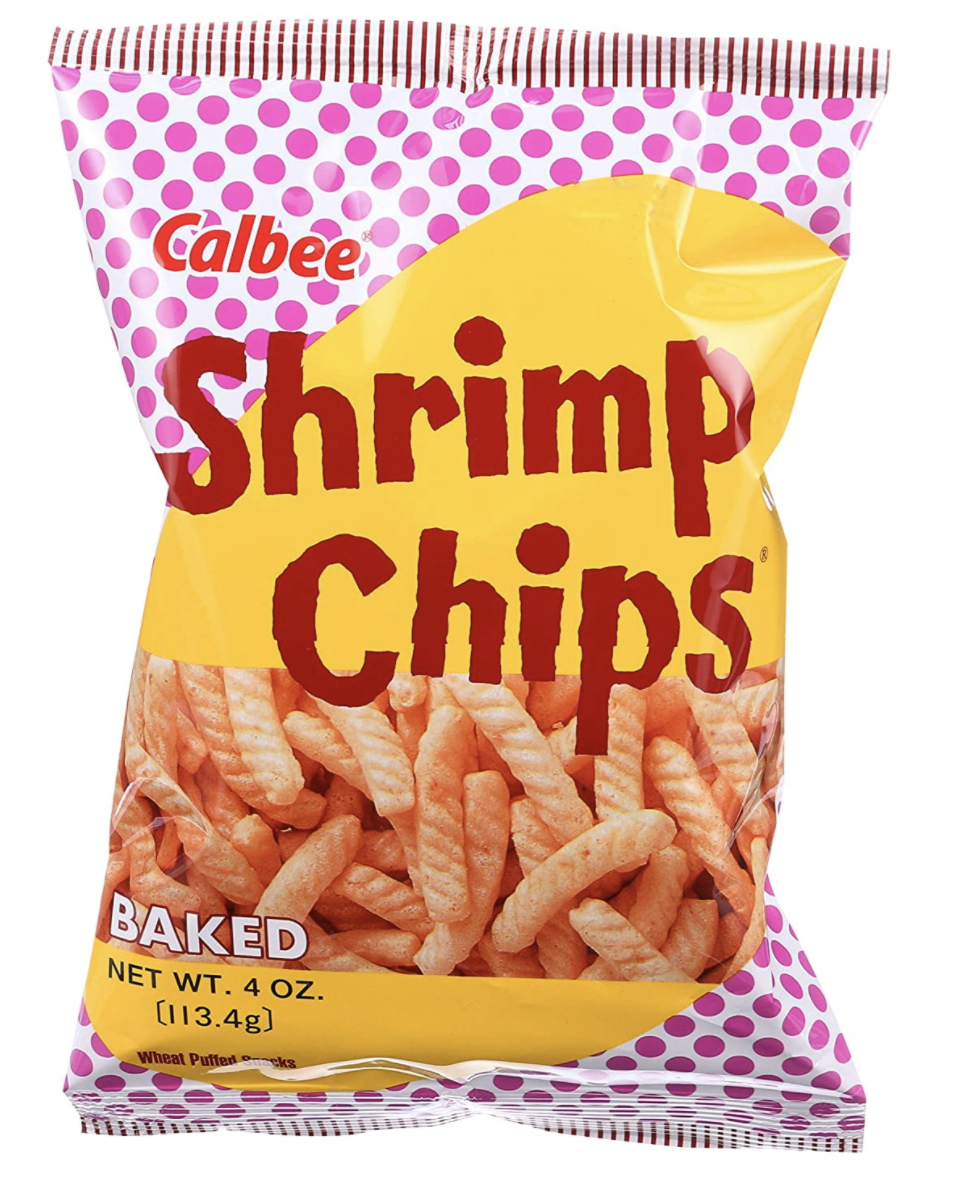 Calbee products make up about half the chip aisle in Japanese supermarkets, so you might as well get acquainted! The Original Shrimp Flavored Baked Chips are a super popular savory snack made with tidbits of shrimp, wheat flour and pure vegetable oil blended together and toasted to a golden crispy crunch. Trust us, these things are addictive!
Over 2,000 Amazon reviews with an average rating of 4.6 Stars
Certified Amazon's Choice product
Annie Chuns: Organic Seaweed Snack Wasabi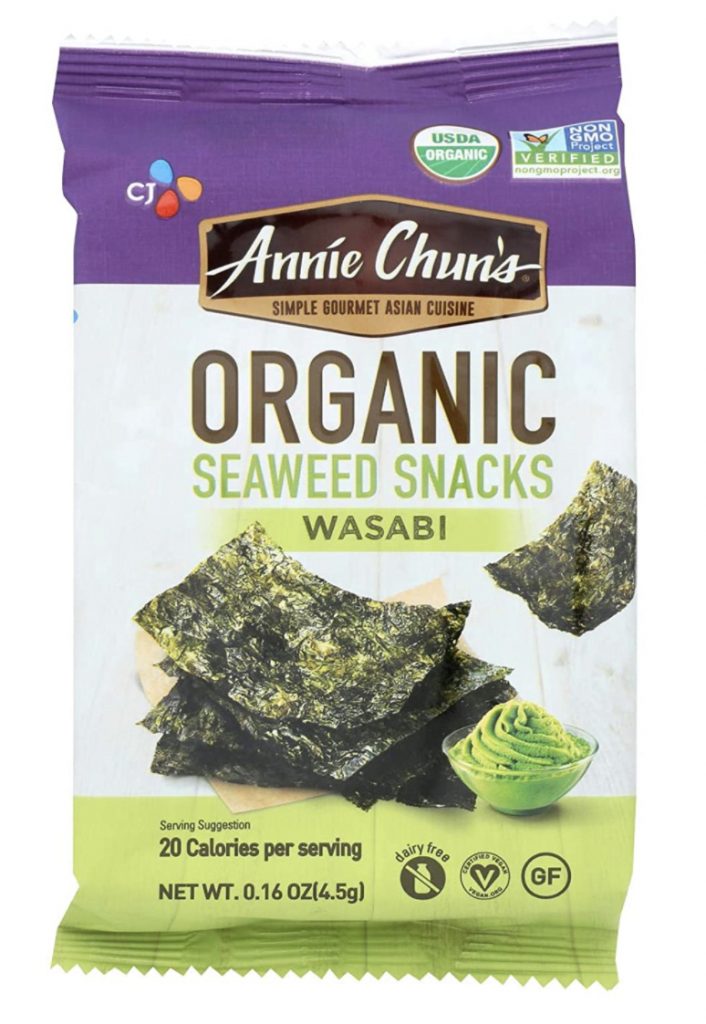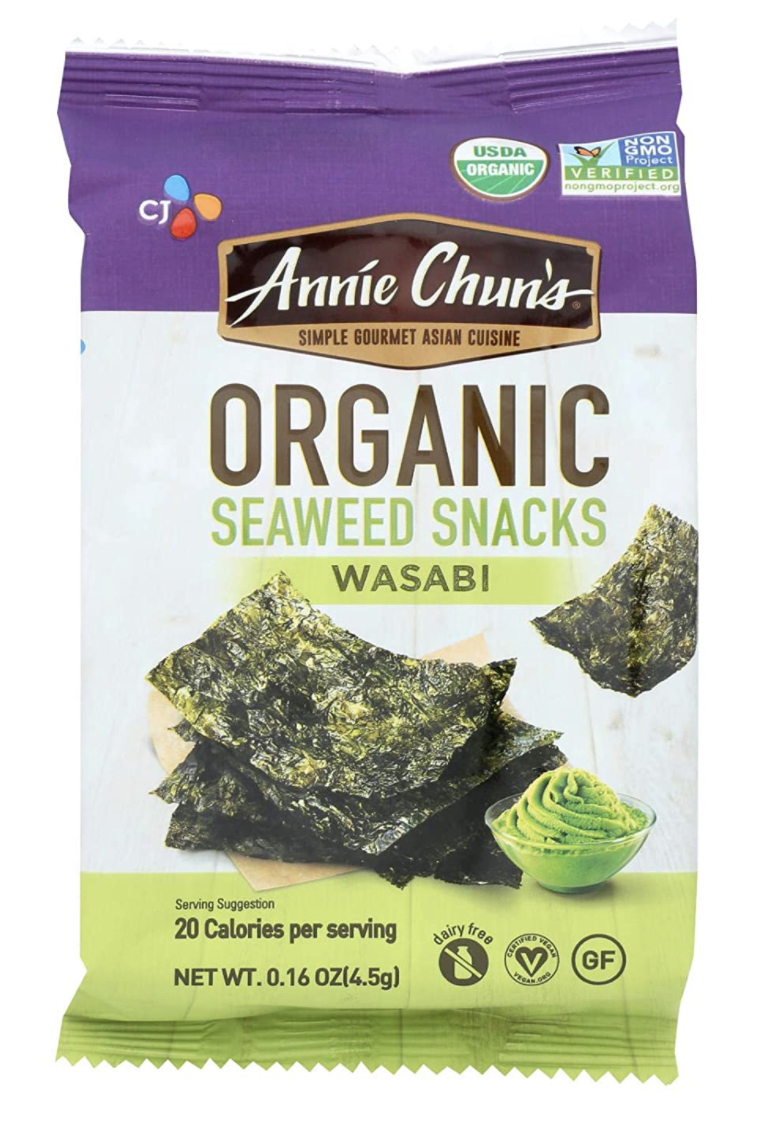 This is one of America's top-selling seaweed snacks. Korean seaweed is roasted to perfection and then seasoned with a dash of salt and wasabi, creating the perfect balance of sweet and savory.
USDA Organic
Non-GMO and gluten-free
Vegan
Dairy Free
Over 650 Amazon reviews with an average rating of 4.5 Stars
Wholesale Indian Snacks:
Another popular category of wholesale exotic snacks are items flavored with sweet and savory Indian spices. The flavors of cardamom, turmeric, chili, coriander, curry, coconut, mint, and more all make their way into Indian snack foods which makes these treats a delight for foodies looking for something new to nosh.
Indian Life: Hot Punjabi Snack Mix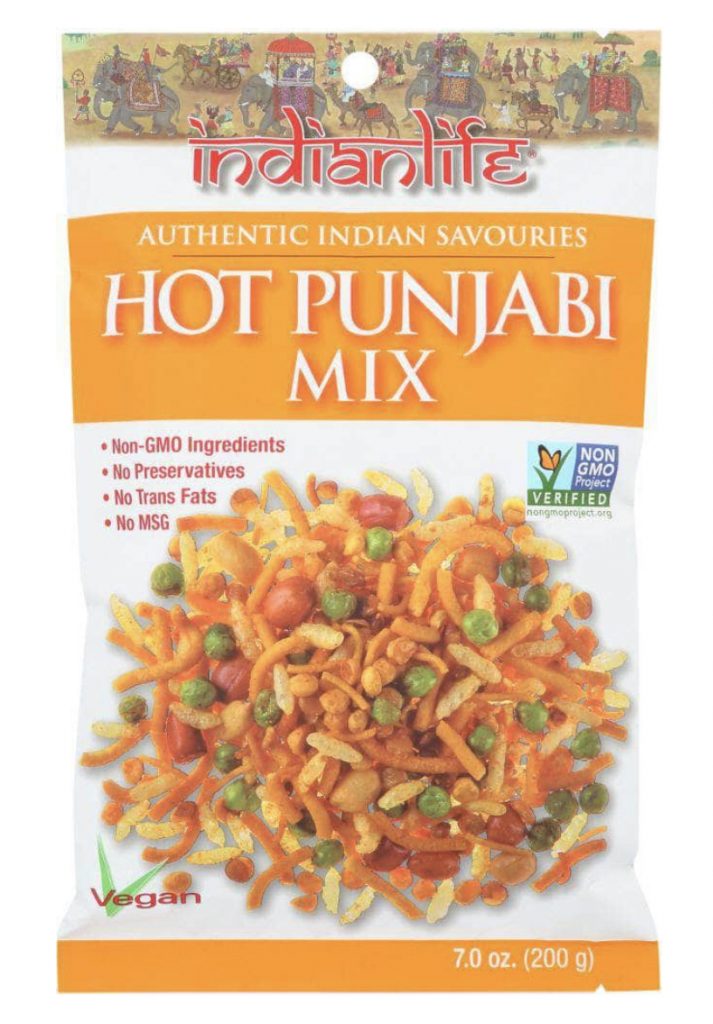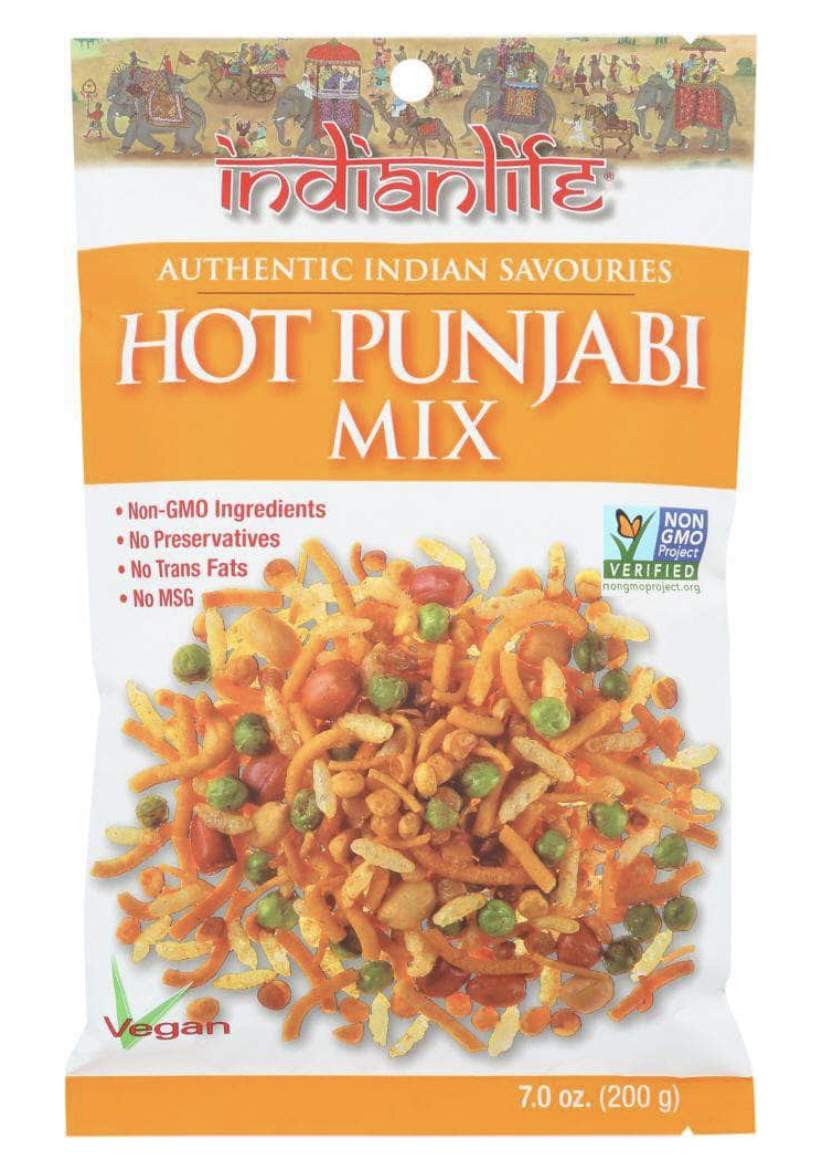 One of Indian Life's most popular snack mixes! Generously spiced (for those who like it hot) this mix features chickpeas, crisp lentils, moong beans, peanuts and an exclusive savory spice blend.
Non-GMO Project Verified
No MSG
No preservatives or trans fats
Vegan Rob's: Sorghum Turmeric Puffs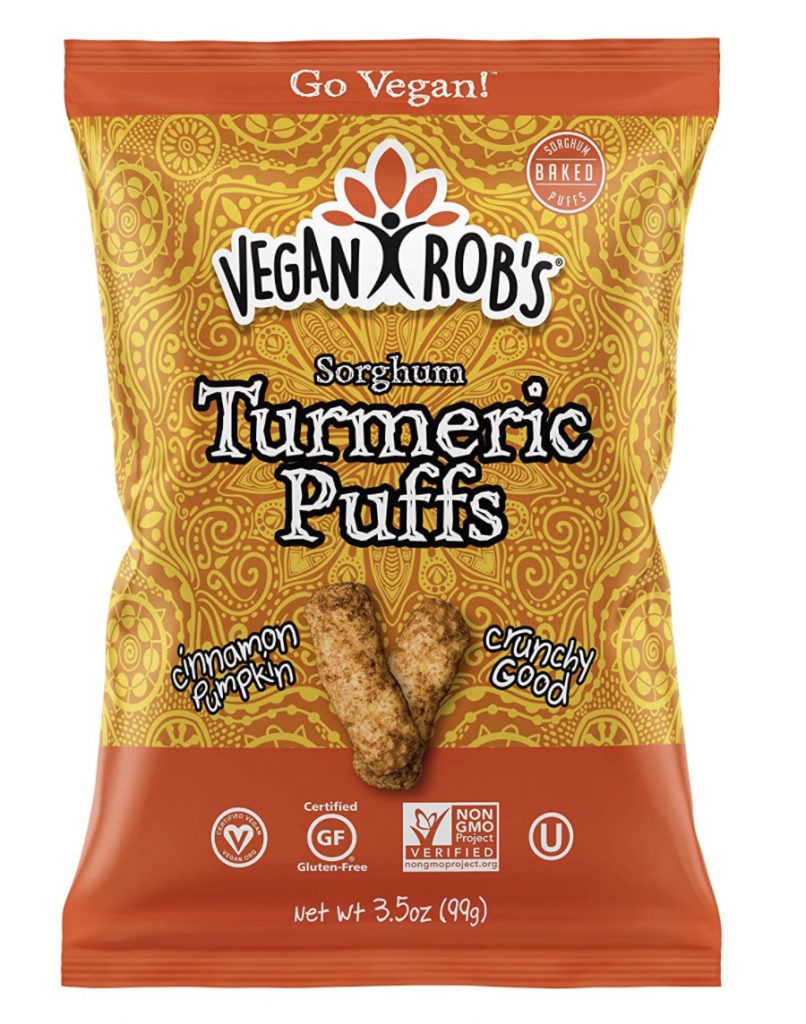 Who says snacking can't be tasty AND healthy? These vegan baked sorghum puffs are seasoned with cinnamon, pumpkin, and turmeric curcumin for an exotic savory flavor.
Non-GMO Project Verified
Gluten-free
Vegan and Kosher certified
Dairy-free and no trans fats
Certified Amazon's Choice product
Wholesale Hawaii Snacks:
Our final category of popular wholesale exotic snacks comes with an island twist. The terms "Hawaiian snacks" and "Hawaii snacks" are both searched up to 10K times per month on Google, meaning there's lots of interest out there for these treats.
Hawaiin snacks are a little different and tend to have both a sweet and savory or sweet and salty thing going on, and we're all about it. That flavor combination is
Cosmos Creations Sweet Maui Onion Rings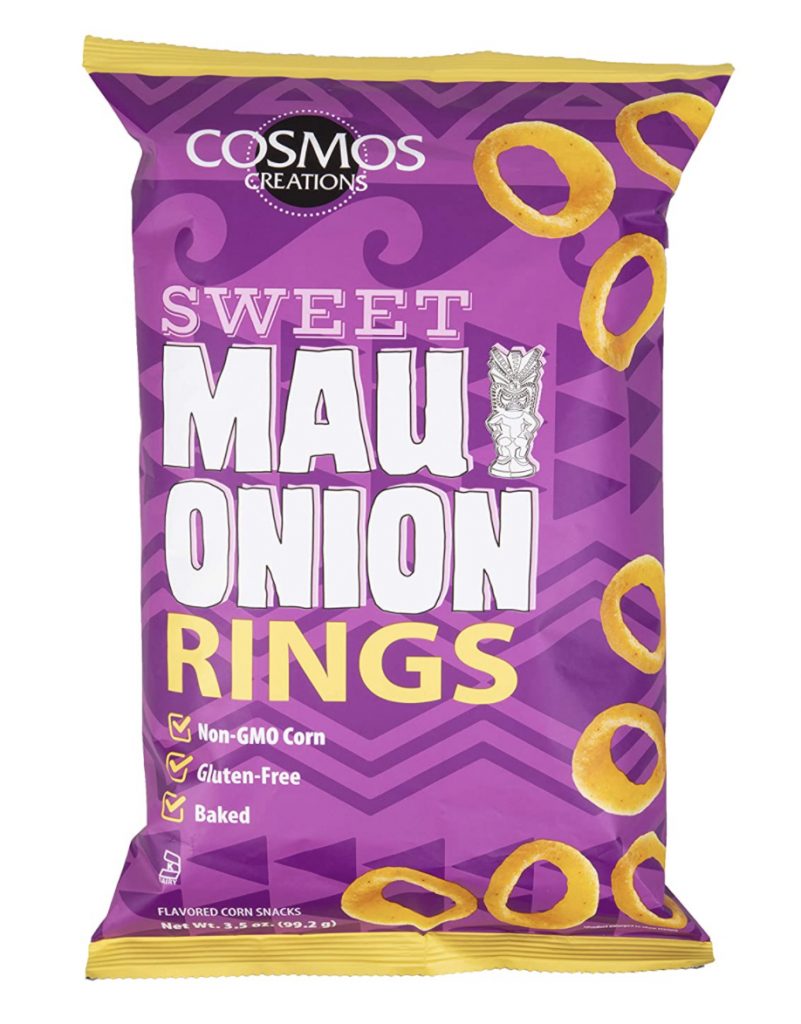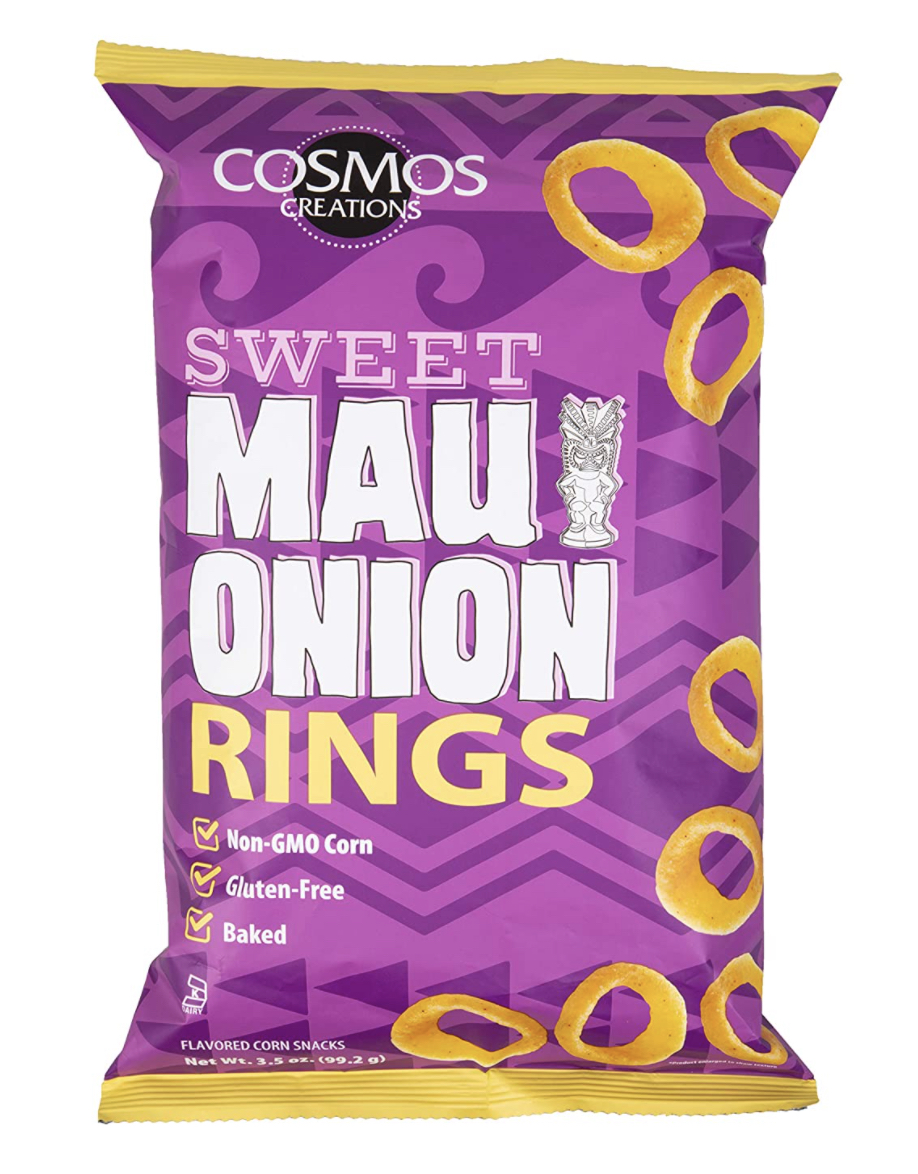 A healthier Hawaiian twist on the classic onion ring. These savory puffs from Cosmos Creations are baked (not fried) and made with all natural ingredients.
Non-GMO corn
Gluten-free
Baked, not fried
Certified Amazon's Choice Product
Royal Hawaiian Orchards: Sea Salt Macadamias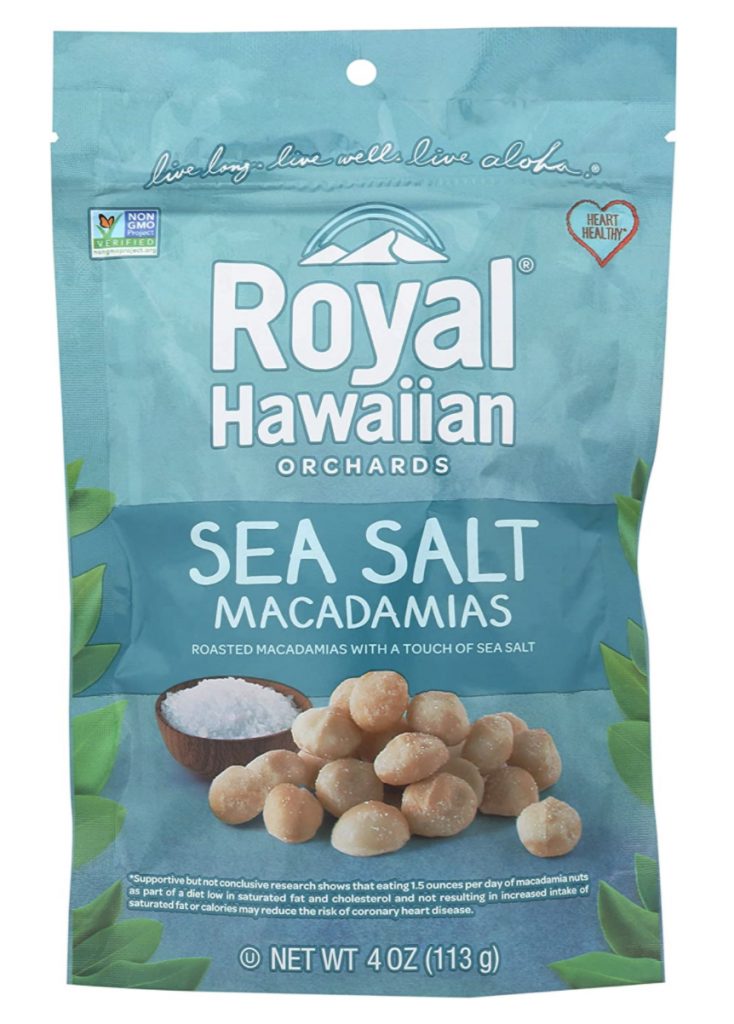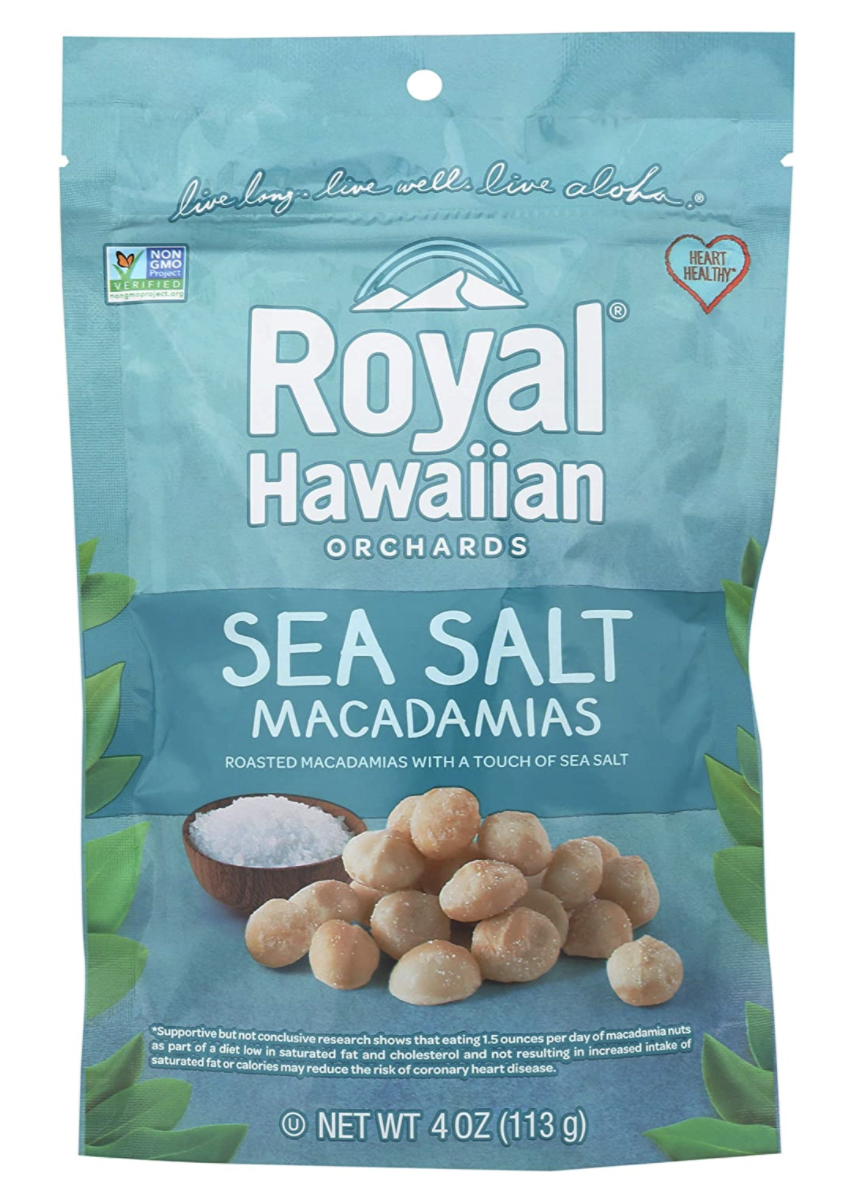 When you think Hawaiin snacks, macadamia nuts are probably one of the first things that come to mind. These are perfectly roasted with a dash of sea salt. The rich, buttery taste feels indulgent, but these are really an energy-dense all natural healthy snack.
Non-GMO Project Verified
Vegan, dairy-free and wheat-free
Over 780 Amazon Reviews with an average rating of 4.7 Stars
Certified Amazon's Choice product
Deep River: Kettle Cooked Sweet Maui Onion Potato Chips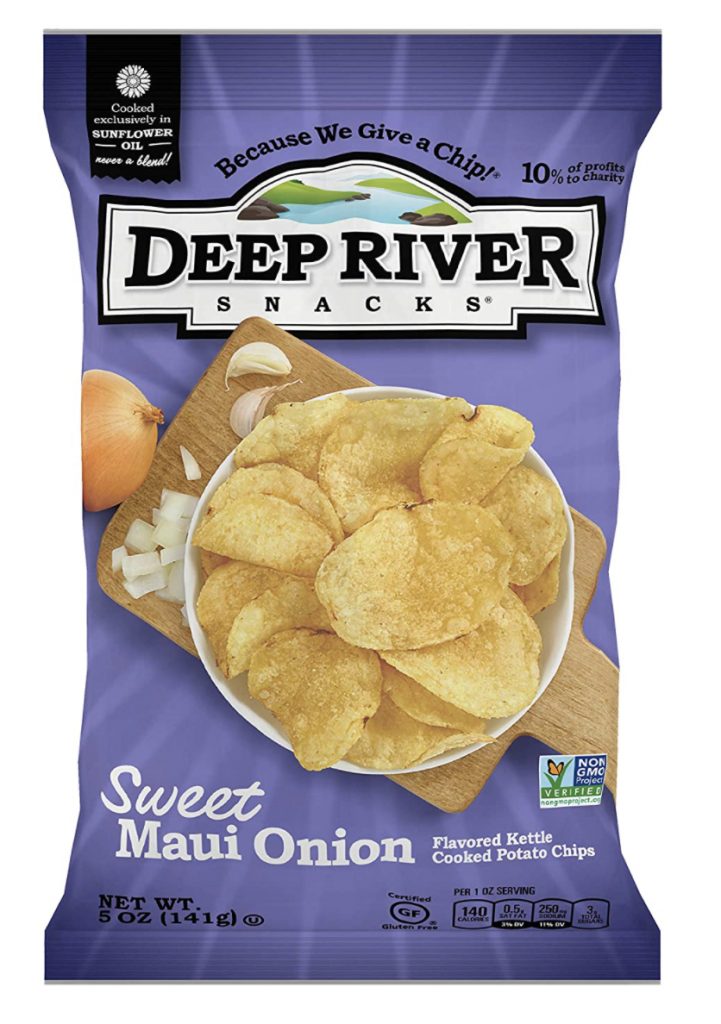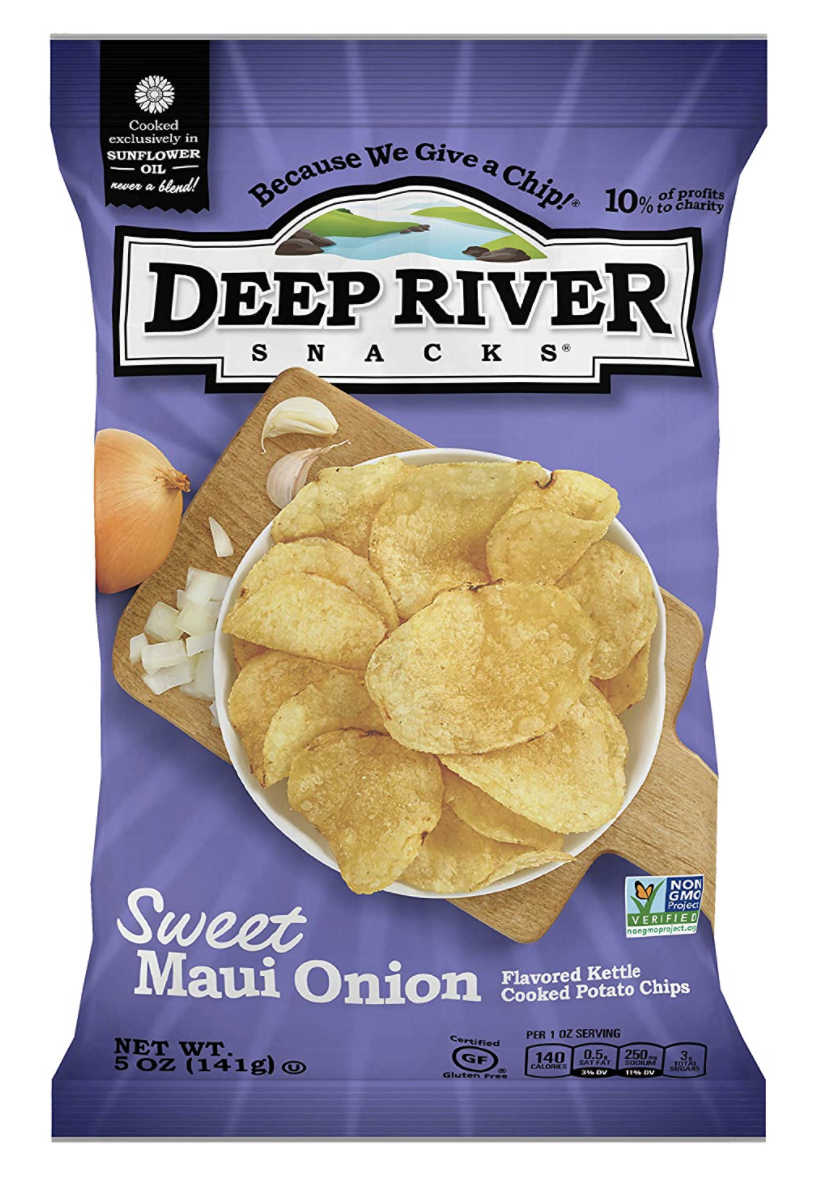 Sweet and salty, these chips combine the flavors of sweet onions and garlic added to thick-cut potato chips. It's one of Deep River's most popular kettle chip varieties that might just be completely addictive (you've been warned).
Non-GMO Project Verified
Gluten-free
Over 820 Amazon Reviews with an average rating of 4.6 Stars
Certified Amazon's Choice product
Start Dropshipping Exotic Snacks Today!
All of these wholesale exotic snacks and more are available to dropship for GreenDropShip members. In fact, we offer literally hundreds of spicy, savory, and healthy snacks. That's alongside our full inventory of thousands of natural and organic products, including groceries, cleaners, household products, baby items and more.
Even better, most of our products are proudly made in the USA, which reduces shipping times and means they are held to the highest quality standards. And don't forget, as a full service dropshipping supplier we will pull, pack, and ship snack orders direct to your final customers. You worry about sales and marketing, let us handle the logistics.
And if you're a Shopify store owner, we've got you covered. GreenDropShip launched its own dropshipping app for Shopify. Making it even easier to add products to your online Shopify store… with just 1-Click.
As an online business owner, you want to work with a dropshipping supplier that is reputable, and will deliver exactly what you advertised to your customer. That's why GreenDropShip is the smart choice for selling exotic snacks and other groceries online.
Join GreenDropShip today and start selling