How To Start A Tea Dropshipping Business
Do you know what the second most popular beverage in the world is? (second only to water). Yup, you guessed it… it's tea. Which is why if you're an ecommerce entrepreneur looking for your next business opportunity, dropshipping tea might just be what you were looking for.
In the post we'll explain why tea sales in the US are on the rise and show no signs of stopping. We'll also break down the basics steps to launch your own tea dropshipping business. Including building and promoting your online store, finding a dropshipping supplier, and selecting which tea brands to stock in your store.
So let's get to it! Here's everything you need to know to get your tea dropshipping business up and running.
Tea Sales In The US Continue To Grow
Selling tea could be a smart business move for a savvy online entrepreneur. According to Statista, wholesale tea sales in the United States were approximately 1.84 billion dollars in 1990 and grew to almost 13.12 billion dollars by 2020. That's an increase of nearly 11.28 billion dollars in just the last decade!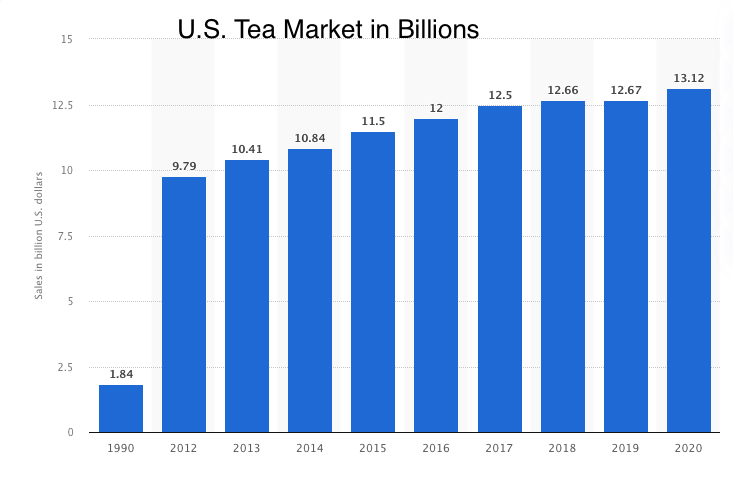 In fact, tea has infiltrated most Americans' everyday routine. Some 80 percent of U.S. households have tea in their kitchens, and more than half of the American populace drinks tea on a daily basis, according to the U.S. Tea Association.
It's easy to see why. Tea blends come in a wide variety of flavor profiles to suit almost any taste. Plus you can get both caffeinated and decaffeinated versions.
But the biggest reason for tea's rise in popularity is likely the perception that consuming tea is good for one's health. There have been a host of studies showing the health benefits of various types of teas. And consumers are taking notice!
Teas contain unique antioxidants that can reduce inflammation. Tea may also help fight against free radicals that can contribute to cancer, heart disease, and clogged arteries.
So while tea has long been regarded as a key to good health in the East, it's finally catching on in the West as well. Which means now is a great time to consider adding tea products to your ecommerce business lineup.
Dropshipping Tea – How Does It Work?
Once you've made the decision to dropship tea in your online store your next question will probably be, "okay, so how do I get started?"
The answer to this question can be broken down into three (3) main parts. To start, you'll need to choose an eCommerce platform and build your actual website.
Then you have to choose the tea dropshipping supplier you want to work with. And finally, you'll need to create a marketing plan to promote your online tea store.
Stick with us and we'll show you how to do all three!
But first, let's start with a quick overview of how dropshipping works and how using this retail model can benefit your eCommerce business.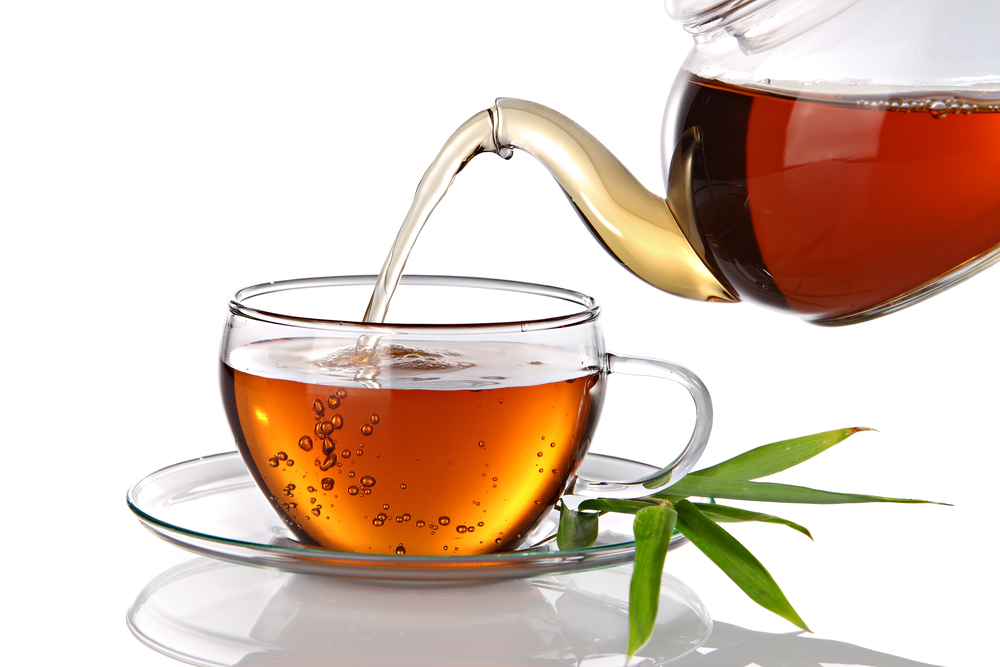 The Dropshipping Process:
Dropshipping is an order fulfillment method that allows retailers to sell products without purchasing a bunch of inventory upfront. Maintaining inventory comes with all sorts of risks such as value loss, spoilage, excess inventory, or supply shortfall.
These risks can make the barrier of entry into the tea and beverage space too high for people who want to sell these products online as a side job. It would require cash upfront (which many new entrepreneurs don't have) plus it's extremely time-consuming. Dropshipping solves for this.

With dropshipping, you won't ever have to store or manage any inventory. Your supplier maintains all the products for you, then pulls, packs and ships out orders directly to your final customers. It doesn't get much simpler than that!
The difference between the supplier's wholesale tea price and your retail price will be your profit. That's money in your pocket with every online tea sale!
You're then free to focus your time and energy on what's most important, marketing to attract the right niche customers to your online store. Let your dropshipping supplier handle the rest.
Benefits Of Dropshipping Tea:
Here are a few great reasons why choosing to dropship tea online makes for an ideal side business:
You minimize your risk because starting a dropshipping business requires low upfront capital.
You won't need to worry about maintaining inventory, things like proper storage temperatures, sell-by-dates, etc. will all be managed by your dropshipping supplier.
Light shipping weights for tea bring down shipping costs.
People tea on a regular basis. You can potentially enjoy low returns and high reorder rates.
Building Your Tea Dropshipping Business:
Ready to get started? There are four main steps for launching a tea dropshipping business:
Choose your ecommerce platform and build your online store.
Select a dropshipping supplier.
Choose the tea products you want to stock in your store.
Market your store and brand to find customers and start making sales!
Let's take a closer look at each step and see what it takes to get it done.
Set Up Your Online Tea Store :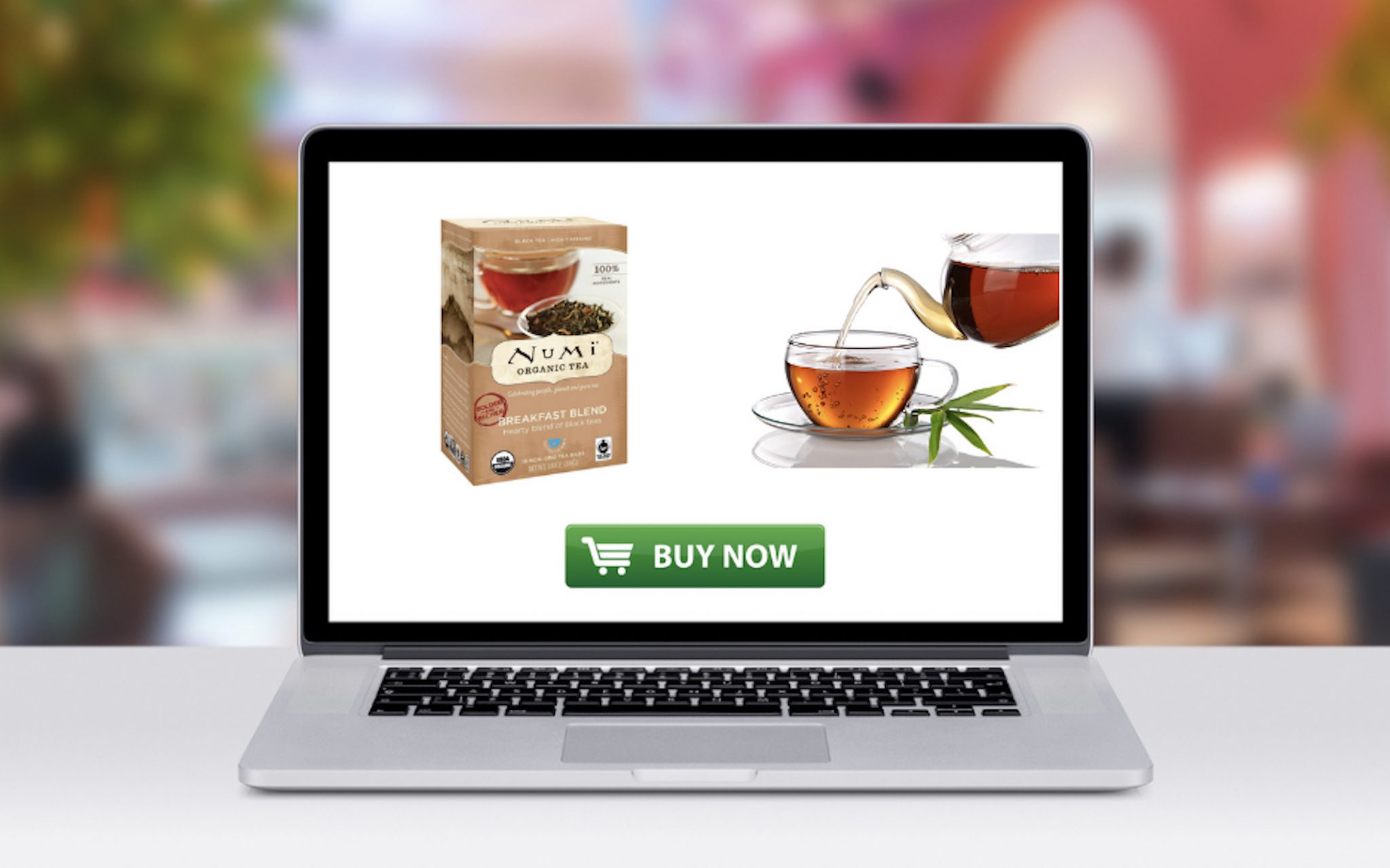 Setting up an online store to dropship tea is a relatively straightforward process. First, you'll need to choose a web hosting service and a payment gateway, which is the service that will allow you to accept payments from customers.
Second, you'll need to design and build your actual website. There's a couple different ways you can do this, but two of the most popular options are to build a WordPress site with the WooCommerce plugin or to launch an online store on Shopify. Both platforms are optimized for eCommerce, which makes setting up your store pretty simple.
One thing to keep in mind when choosing an ecommerce platform is to be sure it will integrate with your chosen tea dropshipping supplier. GreenDropShip's product feeds integrate with both WooCommerce and Shopify, and we even offer a dropshipping app for Shopify. Our app makes it even easier to add and manage products in your online Shopify store.
For additional information on building your online store, including a step-by-step setup guide, check out the following resources:
Find A Dropshipping Tea Supplier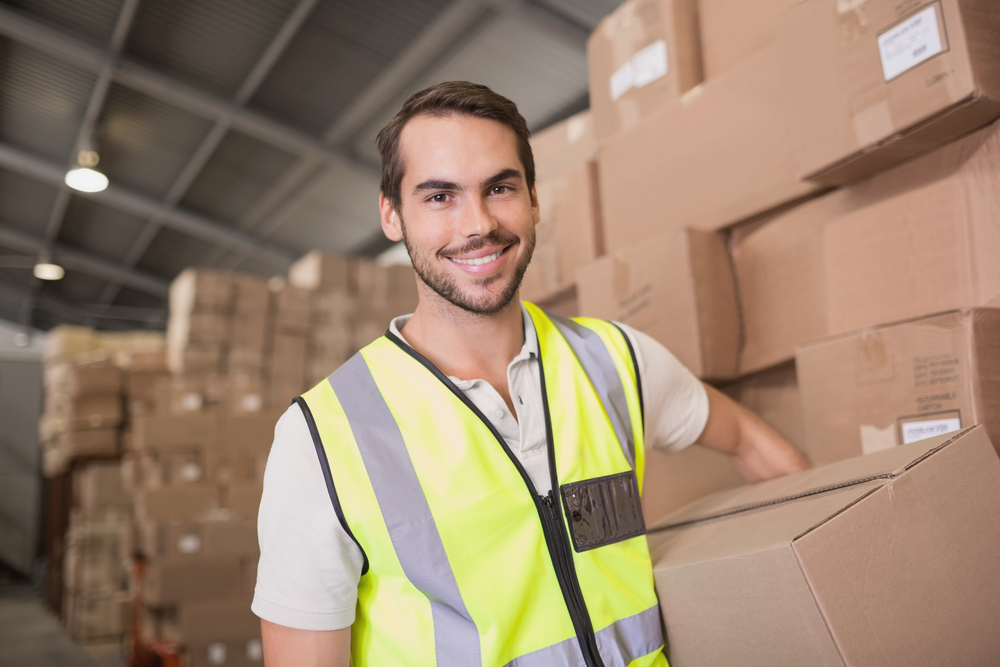 This is a very important step in the process, and one you don't want to rush through. You should treat your dropshipping tea supplier as a partner in your business. In other words, you'll be working together to keep your customers and .
Be sure you choose a reputable supplier with a good inventory of tea and other beverages; as well as the ability to quickly, efficiently, and safely ship those items.
Remember, your customers think the tea you dropship comes directly from you. Therefore, they'll associate the service they receive from your dropshipping supplier with your brand.
In their minds, it's all the same. Which is why it's essential to choose a quality supplier that does the job right, so you'll get repeat business.
A logical first place to look would be Google search. Just make sure that you use the right search terms, like "tea supplier", "tea dropshipping supplier", "tea wholesaler", or "tea wholesale supplier".
RELATED | Top Wholesale Tea Suppliers For Your Online Store
You can also try using a wholesale directory. Directories provide a vetted list of wholesalers and dropshipping suppliers. In some cases, they'll even choose the best ones for their price, product selection, and shipping times. These directories do not focus on any one product category, so you'll have to search within each to find wholesale tea suppliers.
Here are some of the most well-known wholesale supplier directories:
Dropship Tea Online With GreenDropShip:
Or you can just make it easy for yourself and go with GreenDropShip as your tea dropshipping supplier. We dropship thousands of quality name brand beverages including some of the most popular brands of tea at wholesale prices.
GreenDropship specializes in natural and organic products, and has the logistical know-how to manage inventory to ensure grocery items arrive on-time, at the proper temperature and within their sell-by date.
Promote Your Store To Boost Tea Sales
Once you've set up your store, found your tea supplier and chosen some tea products you want to sell – it's time to start promoting your online store and brand.
Dropshipping is an attractive business model because it allows entrepreneurs to focus on building customer relationships, while your supplier handles the rest.
However, in order for your ecommerce store to be profitable, you need to grab the attention of shoppers and convert them into buyers. That's why having a solid marketing plan in place is critical.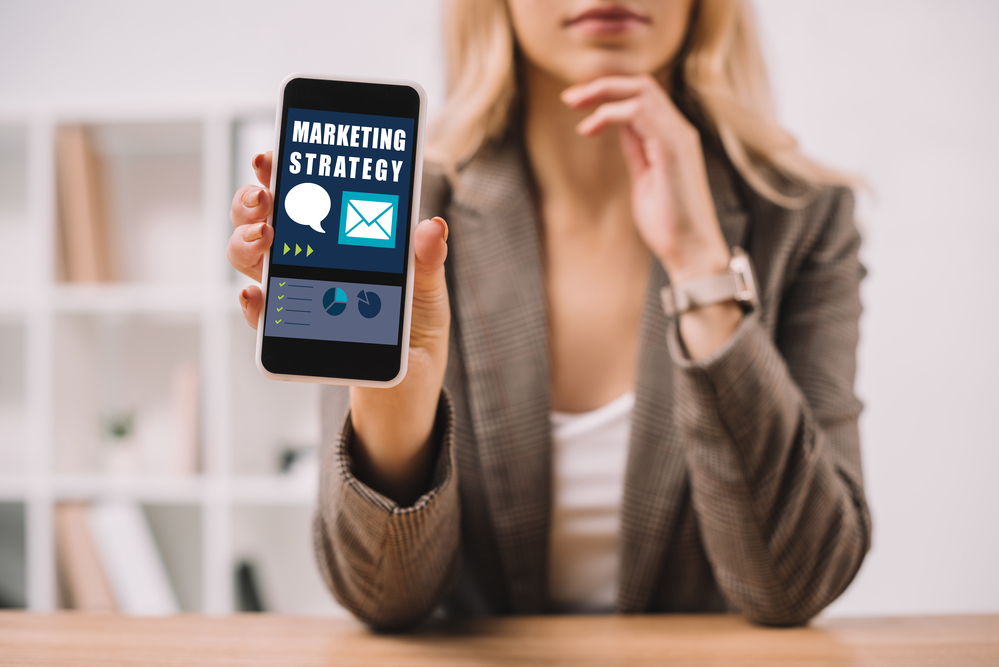 Top 7 Tips For Marketing Your Online Tea Shop:
Tip 1: Build trust by adding customer reviews and testimonials to your website. Potential customers want to hear about other peoples' experiences with your brand. It's often the push they need to get them to buy.
Tip 2: Run Facebook Ads and/or Instagram Ads to reach potential customers.
Tip 3: Develop a content marketing strategy, engage on social media and create shareable posts. Consumers will likely buy tea from your dropship store because they feel a personal connection to your brand, so be sure you have an engaging personality on social media.
Tip 4: Use retargeting techniques to increase conversion rates. Be sure you launch an abandoned cart campaign or use Facebook or Google Ads to reconnect with customers and get them to come back.
Tip 5: Write a blog on your niche topic. This is one of the best ways to implement search engine optimization (SEO) for dropshipping and drive organic traffic to your website. Be sure you consistently post new, quality content that is keyword-rich and matches user search intent.
Tip 6: Build a subscriber list and develop an email marketing strategy to build a stronger relationship with existing customers.
Tip 7: Offer promotions and deals. Once you have your mailing list, send out targeted promotional emails that incentivize visits to your online store. Additionally, make sure you are cross-selling and up-selling by offering bundled or related items.
LEARN MORE | Your Complete Marketing Guide For Dropshipping
Top Black and Herbal Tea Brands You Should Sell
As we mentioned, tea sales in the US have been steadily increasing over the last ten years. And because of that, brands are branching out and expanding their product lines.
There are lots of innovative tea varieties, flavors, and blends to satisfy the unique tastes of almost any consumer. Plus many of the new blended teas contain ingredients with different health benefits, so your customers can choose the exact wellness combination they're looking for.
A good place to start is by thinking about what type of tea would appeal to your target audience? Do they want something organic? Caffeinated? Teas with ingredients to support their health goals? Something to help them relax and sleep? We guarantee you the top tea brands offer products that meet all of these consumer demands.
To start, here are the two most popular tea categories for dropshipping that you'll want to consider adding to your online store. All of these products and more are available now from GreenDropShip.
Black Tea: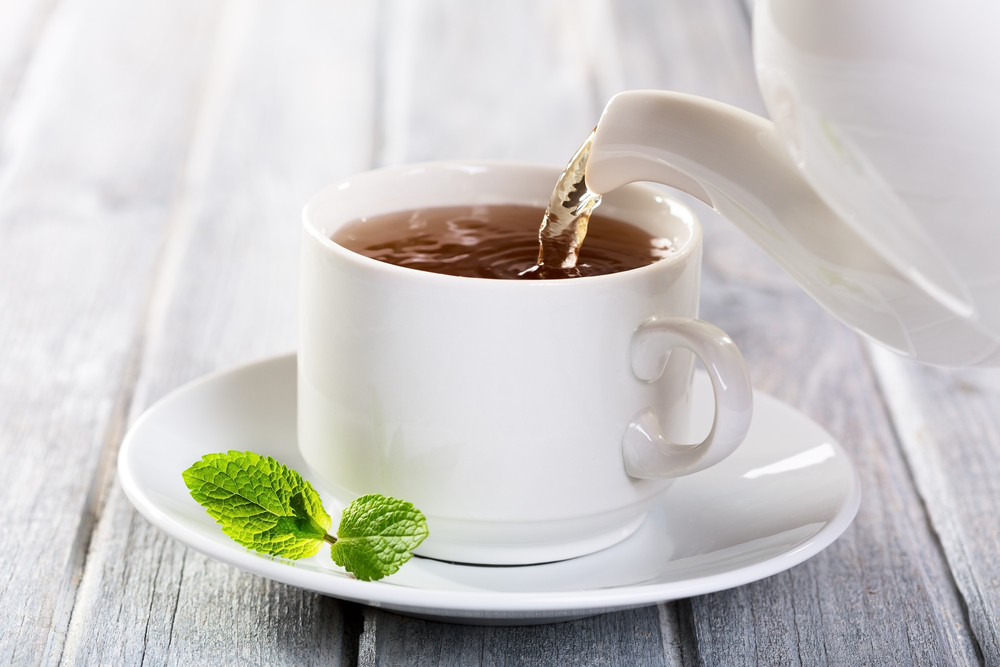 America's # 1 favorite kind of tea is black tea, which accounts for more than half of all tea consumed in the country.
Black tea comes from the Camellia sinensis plant and is often blended with other plants for different flavors, such as Earl Grey, English breakfast or chai. It has a strong flavor and contains more caffeine than other teas, but less caffeine than coffee.
Black tea also offers a variety of health perks because it contains antioxidants and compounds that can help reduce inflammation in the body. Here are some of the many health benefits of black tea, all supported by research.
Black tea may:
Boost heart health and lower "bad" LDL cholesterol
Improve gut health
Reduce blood pressure and stroke risk
Lower blood sugar
Reduce risk of cancer
Improve focus
Those are some serious wellness benefits you can share with your customers to help promote your black tea products. Customers want to know "what's in it for me?" And when it comes to black tea, in addition to great taste, health conscious consumers will like knowing how drinking this beverage contributes to their overall healthy lifestyle.
Here are some of the top black tea brands available for dropshipping from GreenDropShip.
Bigelow: Constant Comment Black Tea: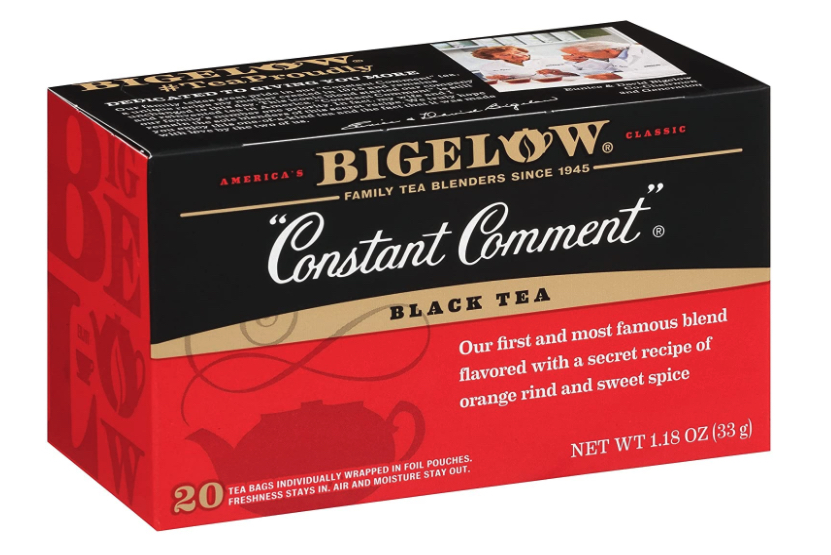 This is one of the Bigelow brands most popular teas! Constant Comment has been a favorite of tea lovers since 1945. It's especially known for its deep curious spiced flavor made from black tea blended with orange peel cinnamon and other aromatic spices.
Blended and packaged in the USA.
Bigelow is a Certified B Corporation, meeting the highest verified standards of social and environmental performance.
Over 26,000 Amazon Reviews with an Average Rating of 4.8 Stars!
Certified Amazon's Choice Product.
Stash Tea: Breakfast In Paris Black Tea: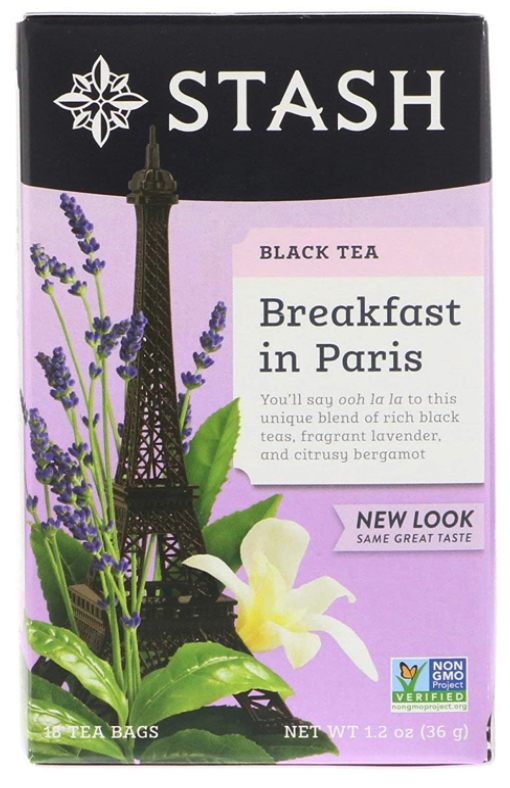 Oh-la-la! Your customers can start their day off feeling worldly with this Parisian inspired blend. Lavender is the perfect complement to citrusy bergamot oil and full-bodied black tea. Pairs perfectly with your favorite pastry or baguette. Stash is a popular brand that has been dedicated to providing premium quality teas since 1972.
100% natural and free of artificial flavors and colors.
Non-GMO Project Verified.
Over 300 Amazon reviews with an average rating of 4.8 Stars.
TAZO: Tea Earl Grey: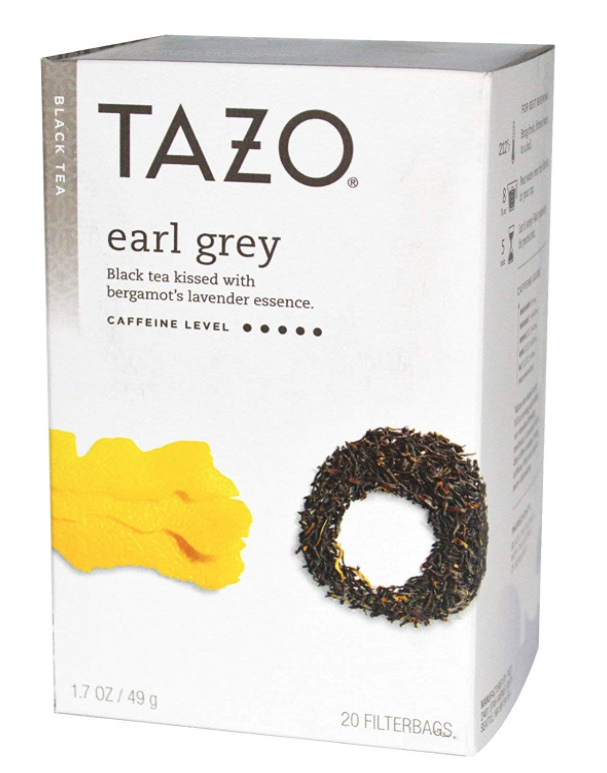 Tazo Earl Grey Black Tea is a bold black tea enhanced with the refreshing essence of bergamot and a hint of vanilla. This particular blend is a high caffeine tea which makes it the perfect choice for a morning coffee alternative or an afternoon pick-me-up.
Non-GMO Project Verified.
100% natural and free of artificial flavors and colors.
Over 9,800 Amazon reviews with an average rating of 4.8 Stars.
Certified Amazon's Choice product.
Herbal Tea: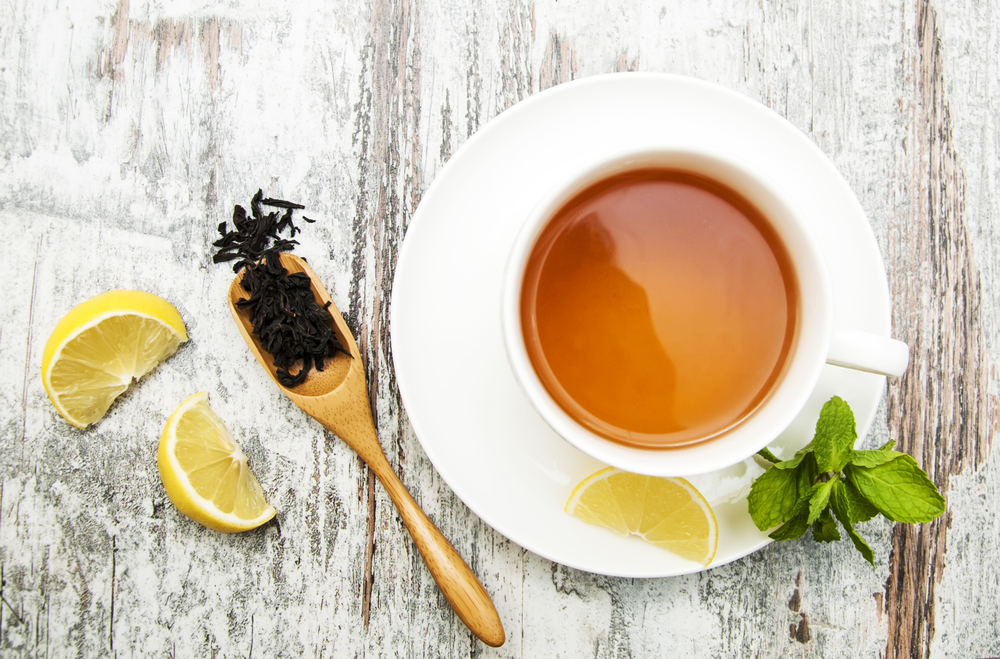 Herbal tea accounts for just over a quarter of all U.S. tea consumption. It's the second most popular tea variety in the states, and sales of herbal tea continue to grow year-over-year.
If that weren't enough to convince you to carry herbal tea in your online store, what about this? According to Keyword Planner, the term "herbal tea" gets upwards of 100K monthly searches on Google. Consumer demand for this product is definitely there!
Plus different types of herbal teas offer customers a variety of health and wellness benefits – such as promoting relaxation, boosting immunity, improving digestion, and reducing inflammation.
So when deciding which teas to carry in your online store, be sure to consider the wide range of herbal teas on the market. Here are some popular choices from our extensive collection at GreenDropShip.
Twining Tea: Pure Peppermint Herbal Tea: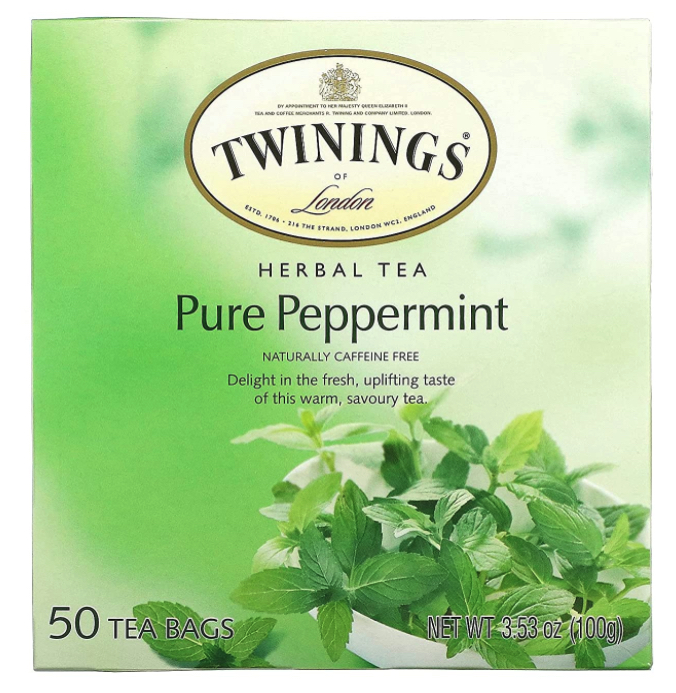 Peppermint tea contains menthol, which is a naturally occurring muscle relaxant. Sipping a cup of this herbal tea has a soothing and calming effect customers love.
Plus Twining Tea is a brand with a rich history dating all the way back to 1706 when Thomas Twining began selling fine tea from an English storefront in London. This is the real deal serious tea drinkers look for.
100% natural and free of artificial flavors and colors.
Naturally caffeine free.
Herbal tea expertly blended using only 100% pure peppermint.
Over 36,500 Amazon reviews with an average rating of 4.8 Stars.
Certified Amazon's Choice product.
Numi Teas: Organic Turmeric Tea Three Roots: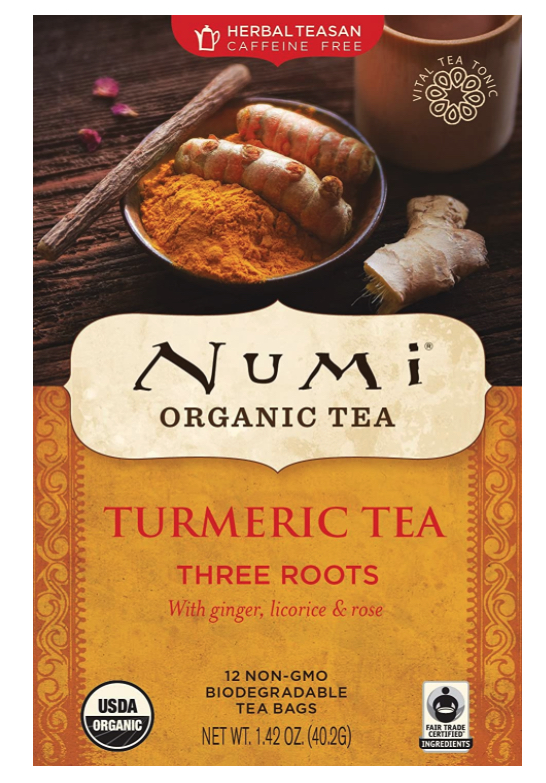 An exotic herbal tea made from blending three organic roots, turmeric, ginger, and licorice. Turmeric herbal tea has anti-inflammatory properties that can help reduce inflammation and soothe minor aches and pains. Enjoy this blend as is, or add honey and milk for a special treat.
USDA Certified Organic.
Non-GMO Project Verified.
Fair Trade Certified.
Numi Teas is a Certified B Corporation.
Over 900 Amazon reviews with an average rating of 4.7 Stars.
Traditional Medicinals: Organic Roasted Dandelion Root Herbal Tea: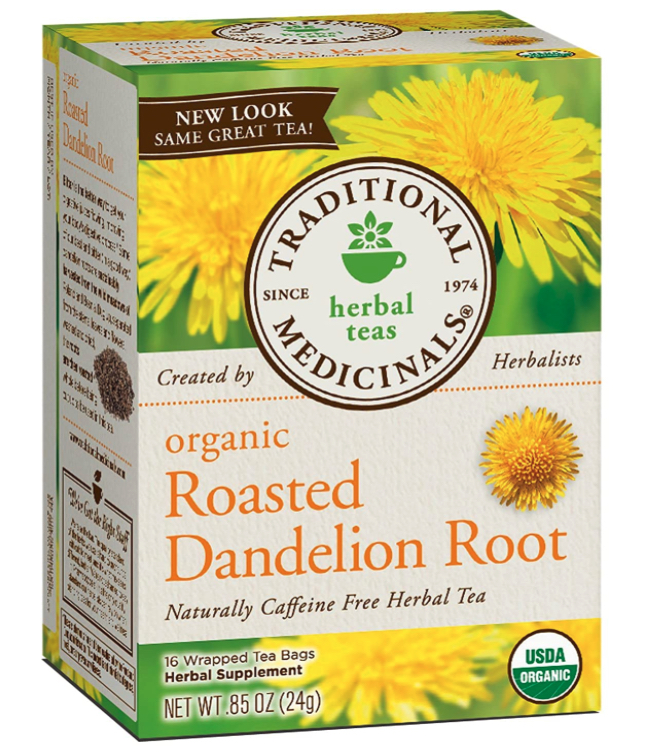 Dandelion tea has a high concentration of antioxidants that help to eliminate toxins and boost the immune system. It also stimulates the liver and supports healthy digestion, which is why this is one herbal tea health and wellness enthusiasts will want to add to their pantry.
USDA Certified Organic.
Non-GMO Project Verified.
Traditional Medicinals is a Certified B Corporation.
Over 17,000 Amazon reviews with an average rating of 4.7 Stars.
Certified Amazon's Choice product.
Celestial Seasonings: Herbal Tea Sleepytime Vanilla Herbal Tea: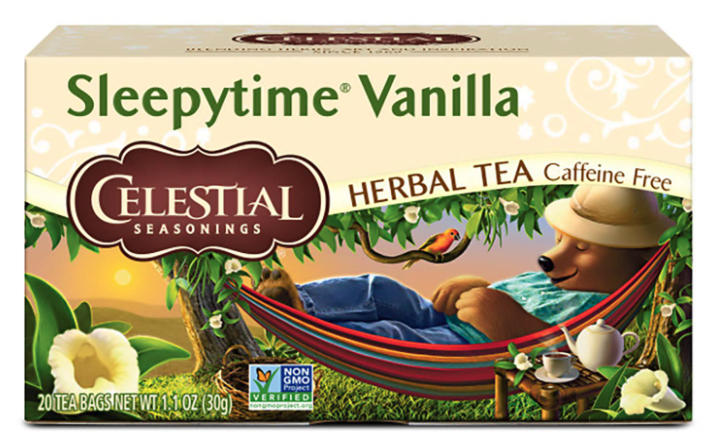 Here's an herbal tea to end the day, help you relax, and get ready to drift off to sleep. It's a soothing blend of chamomile, spearmint, lemongrass, natural French vanilla flavor, tilia flowers, blackberry leaves, orange blossoms, hawthorn and rosebuds.
If that sounds delicious, it's because it is! Celestial Seasonings is famous for its Sleepytime blends that have been helping people get a good night's sleep naturally for decades.
Non-GMO Project Verified.
Climate pledge friendly.
Over 750 Amazon reviews with an average rating of 4.7 Stars.
Start Dropshipping Tea Today!
All of these tea brands and more are available to dropship for GreenDropShip members. In fact, we offer literally hundreds of different tea varieties you can add to your online store. That's alongside our full inventory of thousands of natural and organic products, including groceries, cleaners, household products, baby items and more.
Even better, most of our products are proudly made in the USA, which reduces shipping times and means they are held to the highest quality standards. And don't forget, as a full service dropshipping supplier we will pull, pack, and ship snack orders direct to your final customers.
You worry about sales and marketing, let us handle the logistics.
And if you're a Shopify store owner, we've got you covered. GreenDropShip launched its own dropshipping app for Shopify. Making it even easier to add products to your online Shopify store… with just 1-Click.
As an online business owner, you want to work with a dropshipping supplier that is reputable, and will deliver exactly what you advertised to your customer. That's why GreenDropShip is the smart choice for selling exotic snacks and other groceries online.
Join GreenDropShip today and start selling!