Top 10 Shopify Dropshipping Tips You Need to Know
Launching a new Shopify store is an exciting time for any entrepreneur! It can also be a little scary, particularly if you're new to the platform and don't know all the little tips and tricks that can help you build the kind of Shopify dropshipping store your customers will love.
The good news? Other entrepreneurs have walked the same path you're embarking on now. They've experienced both mistakes and successes, and we can learn from them. Plus, Shopify offers a TON of useful apps and tools to help you build a better online store and sales process. Help is out there! We're going to guide you to it.
In this post, we'll focus on everything you need to know, from the basics to advanced information, with the grand finale including 10 must-have tips. By the end of it, you'll be a seasoned Shopify pro!
To help you navigate the post, here are the sections that you can jump around to:
What Is Shopify Dropshipping?
Dropshipping is an ecommerce retail model in which the seller does not handle the inventory. Instead, the dropshipping supplier is responsible for storing, packing, and shipping all products to the end consumer.
Dropshipping has plenty of benefits, including the fact that it's cost-efficient and you can start with very little money. It's also low-risk since your supplier handles inventory and you only order as much as you sell.
This means you'll never end up with an unsold surplus because you ordered too much inventory. As a result, lots of your resources are freed up compared to traditional retail models and you can focus on marketing to customers.
Here's a graphic that can help you visualize the basic steps of the dropshipping process:


Finally, let's take a look at the profit formula in the dropshipping model:
Profit = Retail Price – (Wholesale Price + Fees/Costs)
In this formula, the retail price is what you charge consumers and the wholesale price is what you pay for products from your supplier. Additionally, fees/costs include the cost of your membership to a dropshipping supplier, your Shopify membership, the app you use from the supplier, and any shipping fees.
Notice that the costs of inventory storage are not included as this is not necessary for a dropshipping store.
Benefits Of Dropshipping On Shopify
Shopify is an ecommerce platform that can host your dropshipping store. It's full of features and tools that let you design a sleek and professional-looking online store with no prior web design experience. You also have access to various tools that can help you handle payments, marketing, and sales.
There are a number of reasons to consider the dropshipping business model for your online Shopify store. Here are some of the most compelling:
Reason #1: Low overhead. With dropshipping, you don't need much cash upfront to get started selling online. You won't need to invest heavily in inventory or warehouse space, yet you can still offer a huge selection of products to your customers.
Reason #2: Convenience. Successfully launching and growing an ecommerce business takes work, especially if you're on a tight budget. Not having to worry about fulfillment is super convenient, and gives you time to focus on your marketing plan, customer service, and operations.
Reason #3: Freedom. With all the logistics issues handled, you're now free to operate your business pretty much anywhere you can get access to the internet. That could mean your living room, or a beachside resort.
Reason #4: Easy setup and use. As an ecommerce platform, Shopify is powerful and pretty easy to use, especially for newbies. It's a great way to get your online business up and running fast. Plus there are lots of tools available through the Shopify App Marketplace to help you customize and market your online store, without needing any special coding skills.
Best Resources To Make Your Shopify Dropshipping Store Successful
There are a ton of resources that you can find online to help you create the best Shopify store possible. As a matter of fact, it can be a little overwhelming at times!
The GreenDropShop blog is a great source of information for ecommerce and online retail. We cover a lot of Shopify-specific information, so we've gathered it all here in one spot to make it that much easier for you to find what you need:
In these blog posts, we cover everything you need to know about starting and maintaining a profitable dropshipping store on Shopify. This includes everything from finding a supplier to the best apps available.
5 Steps To Building A Shopify Dropshipping Store
Now let's discuss how to set up a dropshipping store on Shopify. Luckily, it's a fairly easy and intuitive process, so be sure you follow these steps:
1) Check If You Need A Business License
Business licenses are a common requirement in the world of retail. They're usually necessary for paying taxes to the state or IRS, but sometimes you need a business license to operate in a certain city or county.
In most cases, you won't need a business license for your Shopify dropshipping store. However, you will need an employee identification number (EIN) and a resale certificate if you are:
Selling federally regulated goods.
Making more than $20,000 per month.
Using the Shopify payment gateway.
All businesses need a federal Employer Identification Number (EIN) to pay taxes. It's like a social security number, but for your business. You can easily register in minutes on the website for the Internal Revenue Service (IRS). Additionally, a resale certificate (also known as a reseller's permit) is necessary when you buy products in bulk for resale. It essentially allows ecommerce business owners to not be taxed twice on goods.
However, it's still in your best interest to always check with the Small Business Administration (SBA) or your local state licensing office.
RELATED ARTICLE: Do You Need A Business License to Sell on Shopify?
2) Find a Shopify Dropshipping Supplier
Finding the right dropshipping supplier (sometimes called dropshipper) is crucial to the success of your online store. You'll need to find one that has a competitive membership price since this is included in the profit formula we mentioned above. Additionally, they'll need to have competitive wholesale prices and an excellent inventory of goods to choose from.
You should also make sure you choose a dropshipping supplier that's integrated with the Shopify platform. For instance, GreenDropShip integrates with Shopify by offering our members the ability to download our product feeds and then import them into their stores.
Additionally, we have a dropshipping app that will be available from the Shopify App Store in February 2021. This will further automate the process for your ecommerce store since you can add products to your store with one simple click of a button. Using our Shopify App will allow you to further streamline your retail process, making it that much more convenient and efficient.
There are multiple ways to find Shopify dropshipping suppliers. You can search through supplier directories, including WorldWide Brands, Inventory Source, or Wholesale Central. It's important to note that only Wholesale Central is free – you have to pay a membership fee for access to pretty much every other reputable supplier directory.
Additionally, you can find suppliers in the Shopify App Store. You simply go to the Categories menu, select Finding products, and then choose either Dropshipping or Finding suppliers.
3) Set Up Your Shopify Store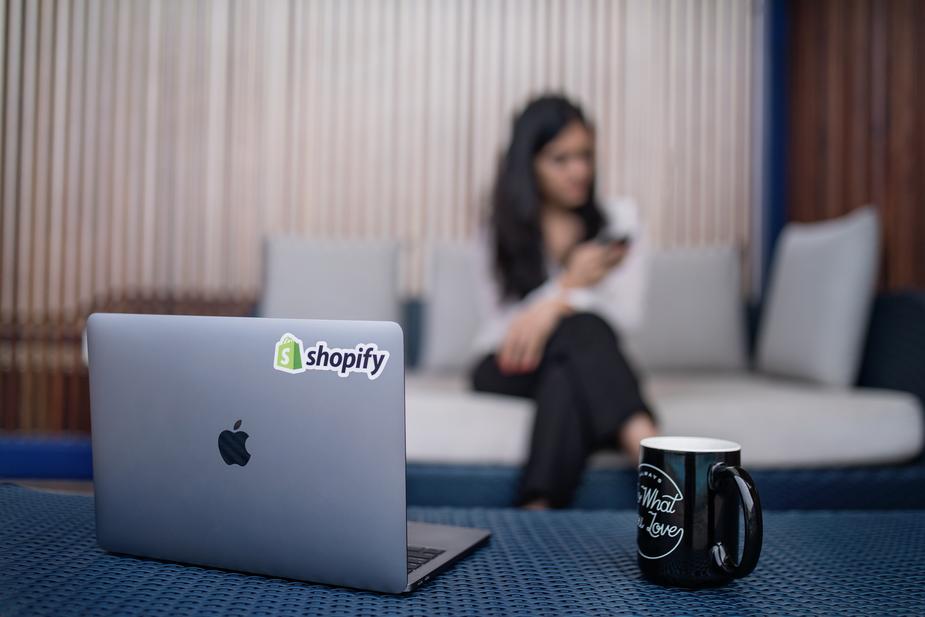 The Shopify platform makes this step exceptionally easy for online retailers. You just have to visit the Shopify website, choose a membership plan, and sign up. There are three membership plans for you to choose from:
Basic – For $29/month you get up to 2 staff accounts.
Standard – For $79/month, you get up to 5 accounts.
Advanced – For $299/month, you get up to 15 accounts.
All three plans include unlimited products, 24/7 support, multiple sales channels, discount codes, free SSL certificates, and abandoned cart recovery.
Once you choose a plan, you'll then need to choose a name for your Shopify store. The default is storename.myshopify.com unless you purchase your domain name using a different provider such as GoDaddy. Obviously, this is an additional cost, but many store owners consider it a worthy investment as it helps build your brand. The domain name should also be:
Keyword-relevant
Memorable and catchy
Short and easy to spell
Shopify's Business Name Generator is a free tool that combines keywords or topics with modifiers to generate a list of potential business names:
For instance, let's say your store focuses on selling essential oils and aromatherapy products. Let's enter the phrase "essential oils" and then hit Generate names. We're then directed to this:
The tool then generates a list of 100 names containing the words Essential Oils. You can then click on each name and be redirected to Exchange Marketplace to quickly start the process.
Once you've signed up and chosen a name, you'll have access to the Shopify admin panel: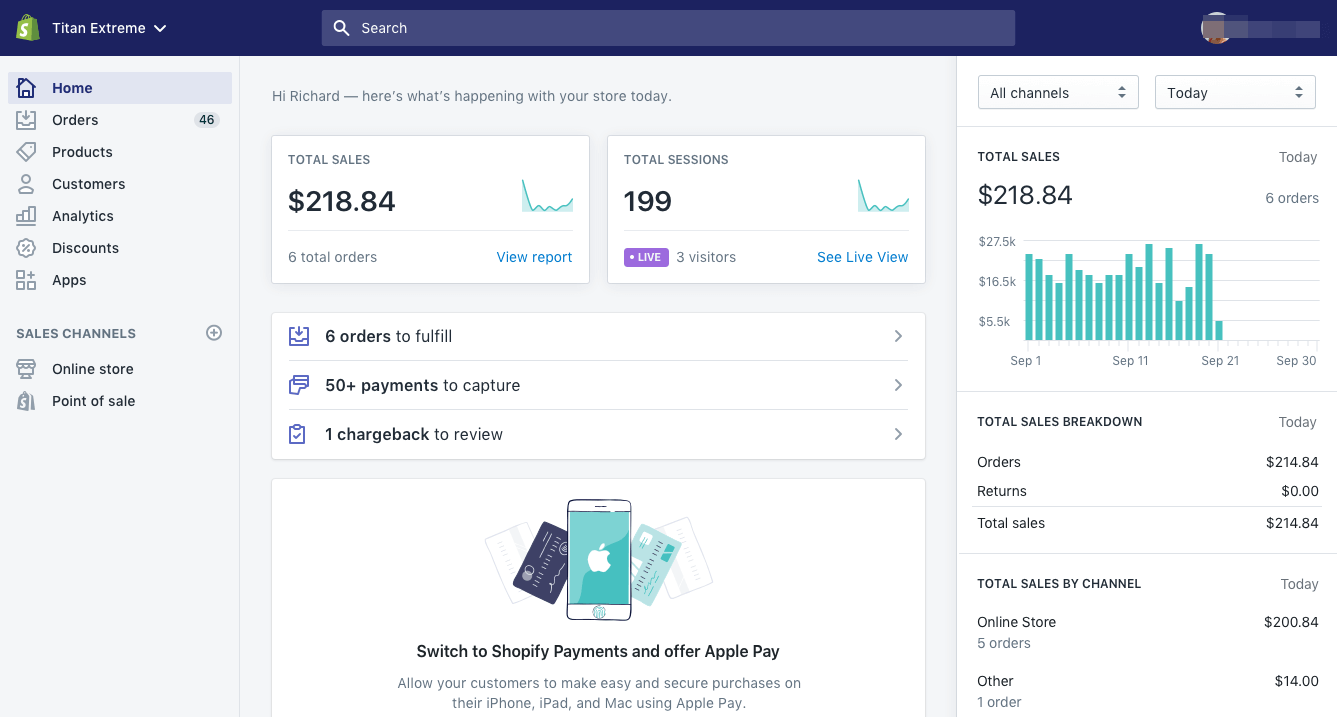 As you can see, this is essentially the dashboard that allows you to handle all aspects of operating your ecommerce store. We've included a screenshot of an admin panel for a store that's already making sales and generating a profit.
4) Choose Your Theme 
Shopify store branding is crucial, and a big part of that is the look and layout. Shopify assumes that most store owners are not coders or web designers, so they've created a convenient and intuitive system of "themes" to help you get the look you want without having to code anything.
There is a Shopify theme store with over 70 layout variations that you can choose from, a few of which are even free. You can also try a third-party theme marketplace like Template Monster that currently has over 1,000 available Shopify themes. Both of these have a View Demo function to help you preview the layout.
From your admin panel, you can also customize your theme. This gives you some degree of customization and you can easily:
Upload your store logo
Add slides to a page photo carousel
Expand the information on product pages
Select how many items appear on each line of the collection pages
Change the color scheme
Change the font choices
If you need an even greater level of customization, then you could also alter the code. There are design specialists known as Shopify Experts that you can hire through Shopify to help you get the exact layout you want.
5) Add Products to Your Inventory
Now you're ready to add products to your dropshipping store!
Since GreenDropShip is fully integrated with Shopify, there are two ways you can do this: via Product Feeds on our basic dropshipping platform or by downloading our dropshipping app that'll be available in 2021.
In other words, you can do with or without our specially-designed Shopify app.
Use Product Feeds to Add Products
Let's look at the process without using the app first:
Choose the items you want to sell and download the Product Feed as a data file in CSV format.
Import the Product Feed into your Shopify store.
Once you've finished uploading the CSV file, you should receive a confirmation email from Shopify.
While this is a fairly easy process, using our dropshipping app will make it more automated and efficient.
Use the GreenDropShip App to Add Products
Once you've downloaded and installed our app, all you have to do is follow these basic steps:
Use our app to search for products you want (you can search by product type, name, or brand).
Create an Import List of products you want to sell.
Our app makes it easy to edit product details within the Import List, including choosing profit margins to set the retail price.
Click Send products to Shopify.
How to Create Collections in Shopify
Additionally, Shopify makes it extra easy to organize your inventory by allowing you to group your products into related categories that are known as Collections. In your Admin, simply select Create collection to start this process and organize your inventory.
Here are some examples of the type of collections you can create:
Products on sale
Product type (dresses, shirts, outerwear, etc.)
Customer type (men, women, kids)
Product color
Make sure you edit the product price and product description to make it unique to your brand. This will help your store stand out and rank higher in search engine results. You can use product descriptions provided by your dropshipping supplier as a basis for your product descriptions, but they should still be unique to your Shopify store.
Top 10 Shopify Dropshipping Tips
Now that we've discussed how to dropship on Shopify, let's go over the top dropshipping tips to make your Shopify store successful and profitable.
To make it easier for you, you can jump ahead in this section with these links:
1. Find Your Dropshipping Niche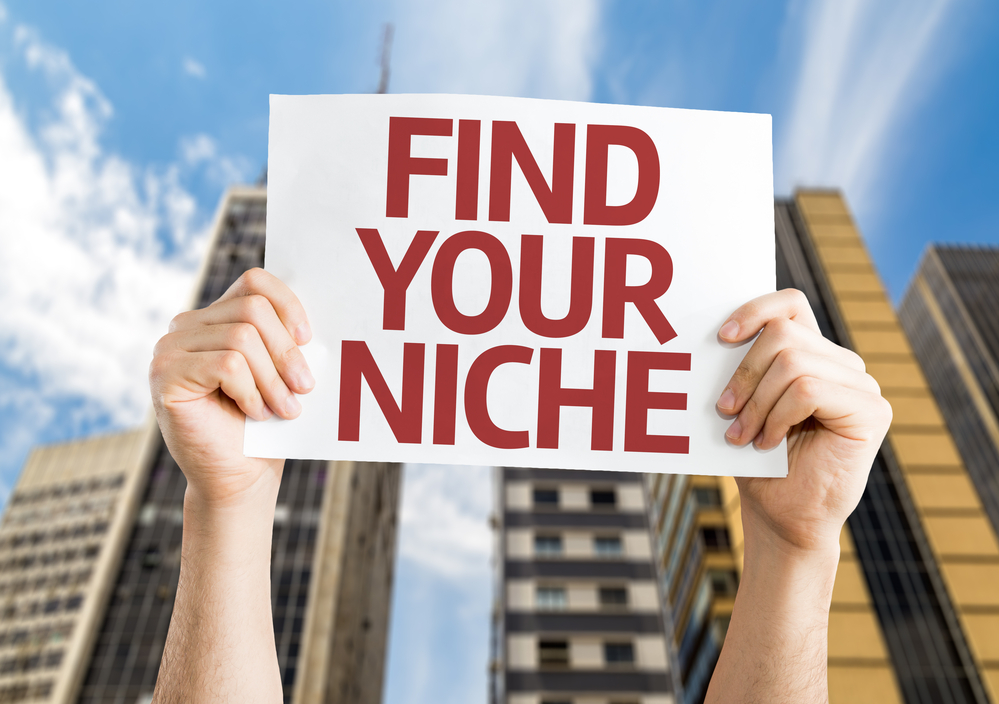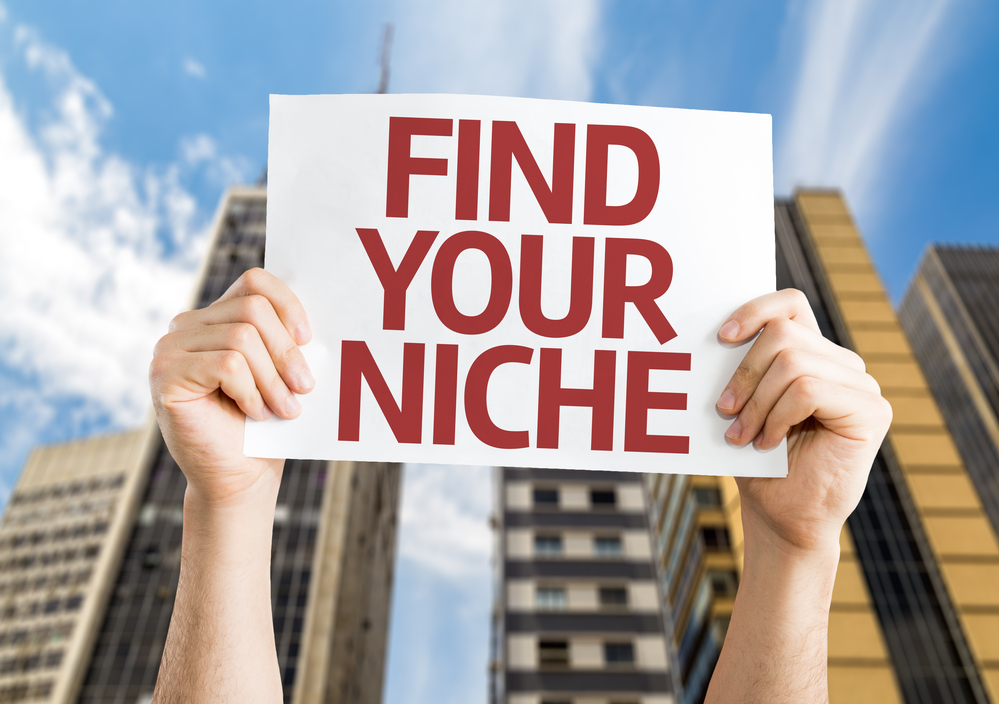 The first step to building a successful dropshipping business is figuring out what you're selling and who your target customers are. In other words, you need to find your dropshipping niche.
There's a lot of ways to go about doing this. Some entrepreneurs suggest looking at your interests and passions to figure out the right product to sell. The idea being if you sell what you love, your enthusiasm and expertise will help your brand stand out from the crowd.
Other entrepreneurs say it's best to look specifically for profitable and trendy niches to ensure demand is there – so you can actually make money.
We think it makes sense to do a little bit of both. Choose a niche that you're actually interested in, but then make sure there's consumer demand and profit to be made in that market.
Make a list of areas that interest you, then start doing research into product popularity and profitability within those areas. For example, if you're really into makeup and skincare – start looking at what's trending in that space and see what kind of items you can dropship.
The good news is that there are a number of online tools that can help you measure demand for a product or market so that you can find a profitable niche. Try checking out Facebook Audience Insights, Google Trends, SEMRush, and Trend Hunter to get ideas. You can also look at competitor websites to see which products are big sellers and think about whether there's a way you can offer a better customer experience.
Using these can give you a pretty good idea of niches that will be successful.
For example, let's look at the Google Trends data for essential oils for the past couple of years:
Let's also look over the SEMRush data for essential oils:

The monthly Google searches for "essential oils" come to nearly 250,000.
All this data indicates that there are two basic traits you should look for when choosing a niche for reselling on Shopify:
Consistently moderate to high search interest
Substantial growth over the period of time
That means you need to choose a dropshipping supplier that can provide you these goods to stock in your Shopify store. For instance, GreenDropShip carries over 20,000 natural and organic products, including food, beauty, body care, and essential oils.
Additionally, your dropshipping supplier should have full Shopify integration or offer a Shopify App, just like GreenDropShip. This will allow your online store to be more automated and run smoothly with minimal hassles.
2. Determine Your Unique Selling Proposition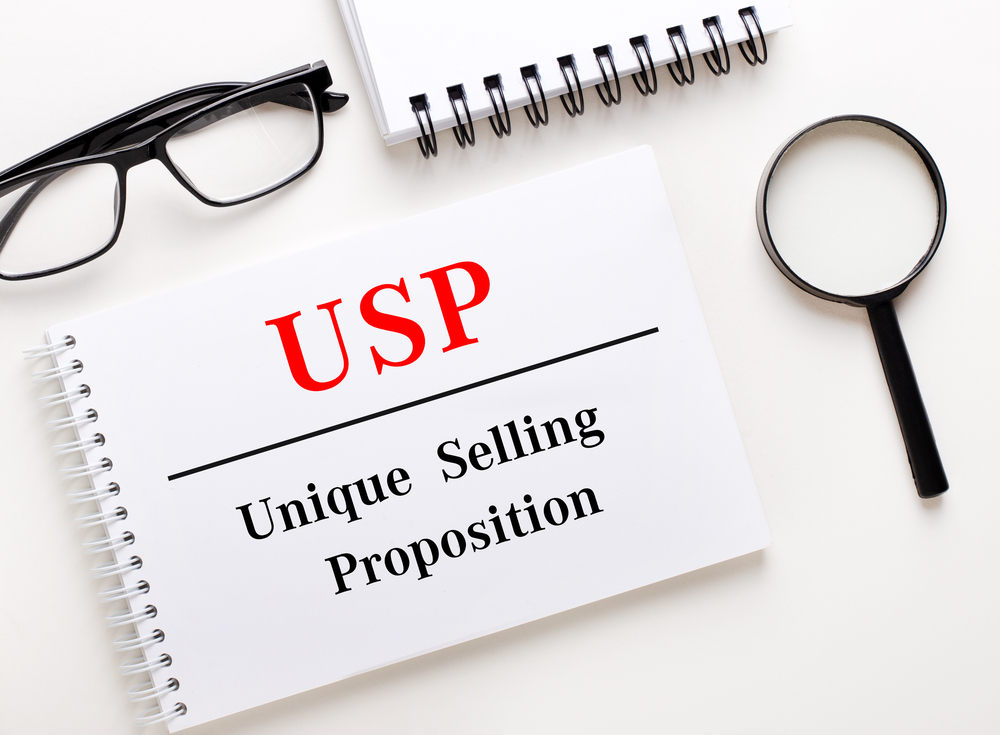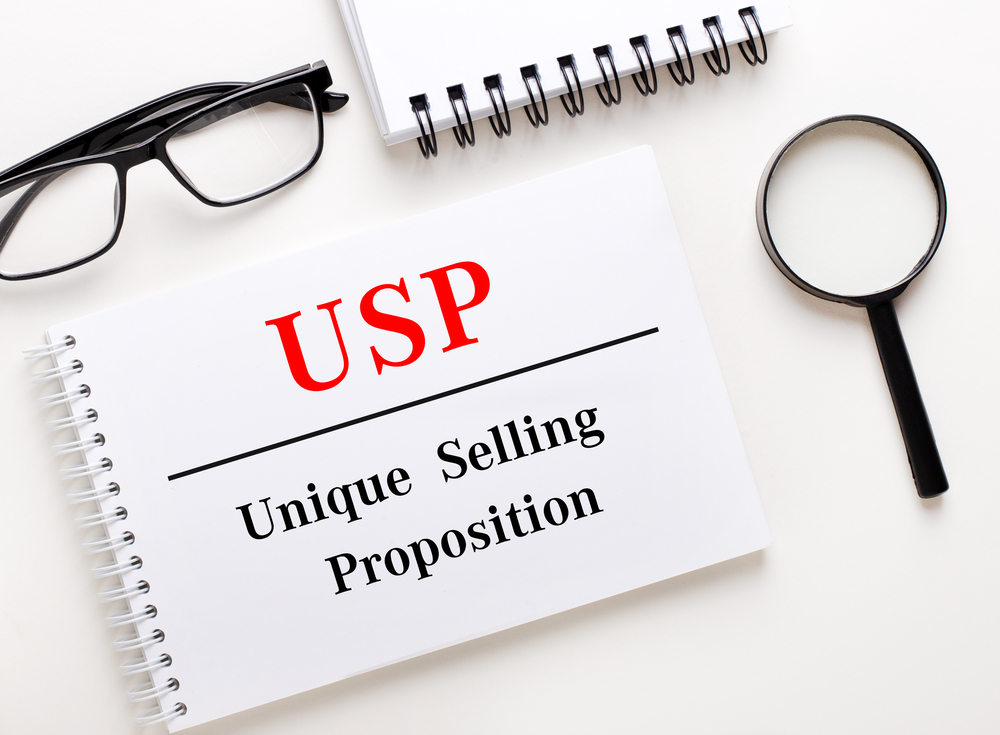 Once you have an idea for a dropshipping niche, you need to think about what your unique selling proposition (USP) for your shopify store could be and how you can create a brand around it. This is a key tip for building a profitable dropshipping store, so don't skip it!
Without a USP, your ecommerce store is like a ship that's lost its rudder. You need to be able to answer this question, "Why, exactly, should customers buy this product from me and not somebody else?" If you don't know what makes you different, your shopify store is doomed to get lost in the crowd.
Here are a few ideas to help you determine your USP:
List all the features and benefits that are unique to you, your products, and your business.
Identify your target customer and answer their main question, "What's in it for me?"
Determine the emotional needs being met by your products, and craft concise sales copy that speaks directly to those needs and emotions.
Build your unique style, voice, and tag-lines to help customers recognize your brand.
3. Choose The Best Dropshipping Suppliers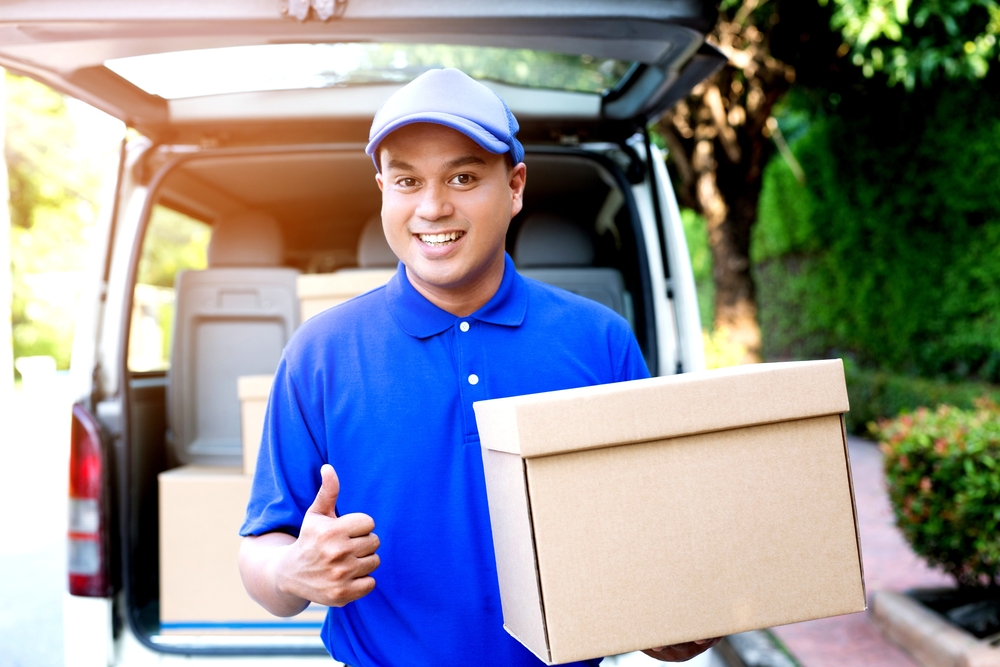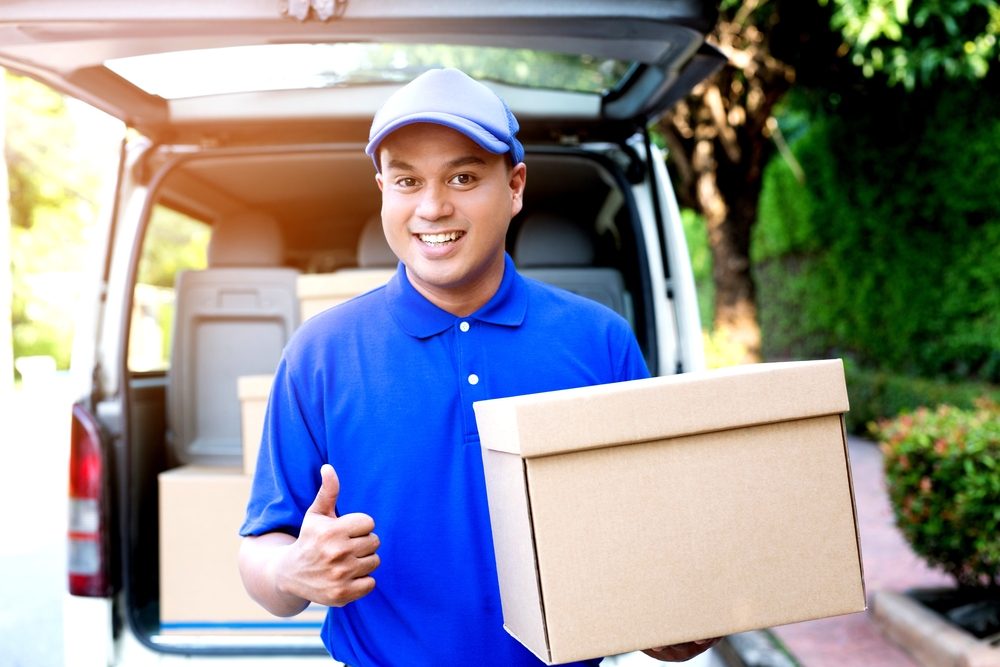 This tip is also immensely important. Dropshippers rely heavily on their suppliers to complete their customer's buying experience. While you are the one responsible for marketing your Shopify store and convincing customers to buy products, it's your suppliers who are responsible to pack and ship the orders to your customers.
You should treat your dropshipping supplier as a partner in your online business. In other words, you'll be working together to retain customers and boost your profit margins.
As a dropshipper, the last thing you want is for a customer to have a great experience on your website, only to receive their products late or in poor condition.
Remember, your customers think the products you dropship come directly from you. Therefore, they'll associate the service they receive from your dropshipping supplier with your brand. In their minds, it's all the same.
This is why it's so important to be very selective about your suppliers. Choose reputable suppliers that have a proven track record. Don't be afraid to cut off any suppliers who fall below your standards.
Remember, your brand's reputation is on the line. It's essential to choose a quality dropshipping supplier that does the job right, so you'll get repeat business.
Additionally, you'll need to choose a supplier that is compatible with Shopify. This will make it easy and convenient for you to import products to your online store.
Put together a list of potential candidates and then dig in a little deeper. You want to be sure they have the right traits that make them a good match for your ecommerce business.
Dropshipping Apps For Shopify
A good place to start your search for a dropshipping supplier is in the Shopify Marketplace. This way you know ahead of time that the app has been approved and will integrate with your Shopify store.
Go to the Shopify app store, click "Categories", then select what you're looking for such as "Finding Products" > "Dropshipping". You'll see a list of all the available dropshipping apps along with their ratings.
Click on any app to view a detailed description of the app's functionality and pricing options. If you find a good match for your dropshipping niche, you can download the app directly from the app listing page and connect it to your store. Easy!
If your niche includes natural and organic products in any of the following categories – food and beverage, beauty, household, cleaners, baby, or health and wellness, the GreenDropShip app for Shopify may be what you're looking for.
GreenDropship is a reputable US-based supplier offering over 20,000 name brand natural and organic items at real wholesale prices. In fact, at the time of writing, GreenDropShip is the ONLY Shopify dropshipping app that allows you to sell groceries online. Plus we offer 1-click product importing, no minimum order requirements, and automatic order fulfillment.
Important Traits To Look For In A Dropshipping Supplier
Once you identify some dropshipping suppliers that carry the kind of products you want to sell, your job still isn't complete. You want to be sure any supplier you partner with is reputable, and will deliver exactly what your customer ordered in a timely manner.
Additional items to consider when choosing a Shopify dropshipping supplier include:
For shorter shipping times, look for a domestic US supplier.
Be sure they offer a wide variety of quality products in your chosen niche.
Innovative tools to help you make and track sales such as; detailed product descriptions, high-resolution images, real-time inventory tracking, and customizable data feeds.
Look for competitive membership pricing.
Verify the supplier integrates with your Shopify store.
Determine if there are any minimum order requirements.
Make sure they offer customer service.
Demonstrated ability to ship products quickly and efficiently.
Confirm that they are equipped to handle perishable and/or glass and fragile items, as applicable.
Knowledgeable in your chosen industry. Good suppliers want you to succeed, and will share trends and Shopify dropshipping tips with you via a dedicated blog, email newsletter, or social media. You want to partner with someone who keeps you informed.
4. Build a User-Friendly Shopify Store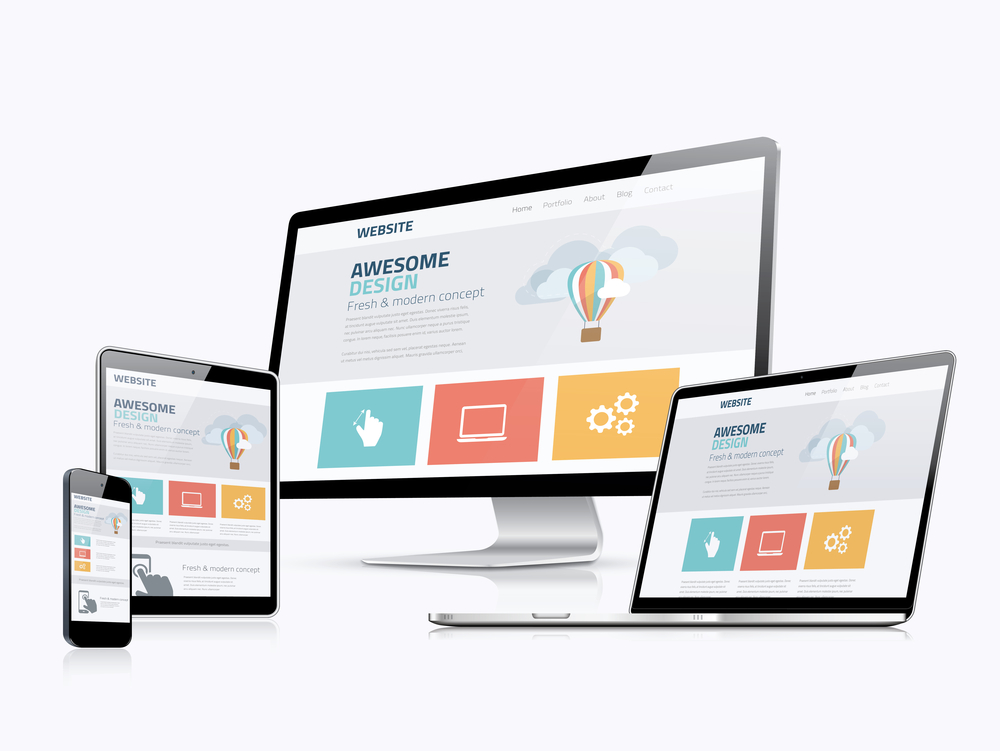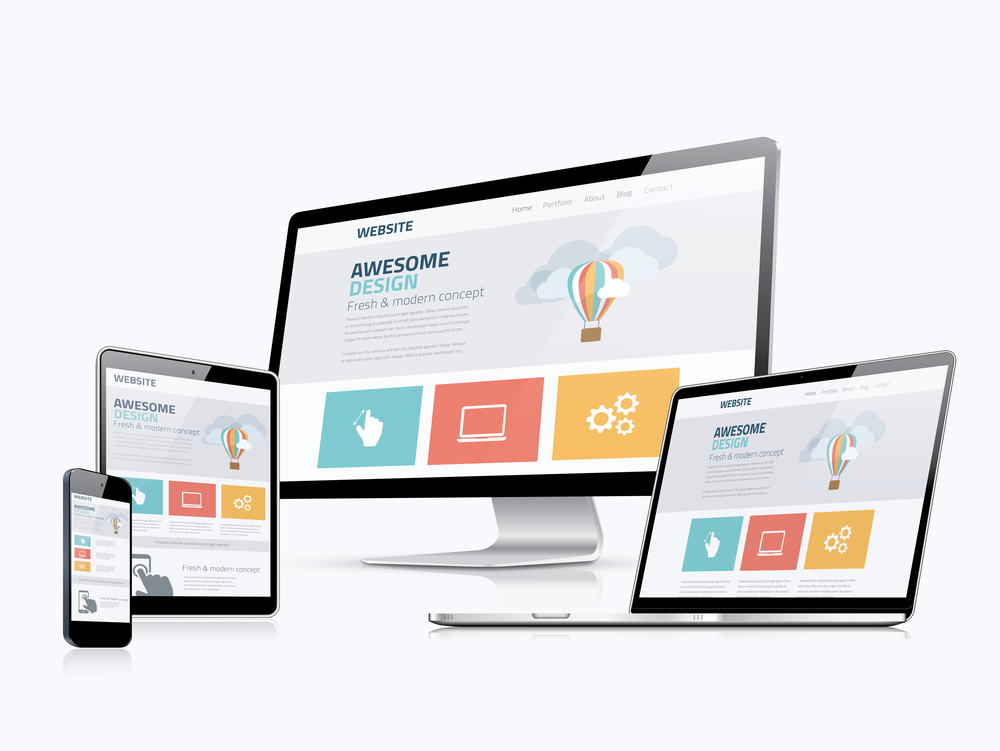 Okay listen up, because here's another important Shopify dropshipping tip you need to pay attention to… do not skimp on web design!
Online user expectations are at an all-time high. You won't make serious headway in dropshipping if your site looks cluttered or unprofessional. The truth is, some potential customers will judge how reputable your brand is based solely on how your website looks. Let that sink in for a minute.
Visual presentation is essential, so make sure you take the time to build a user-friendly Shopify store that makes a great first impression. You want customers to be able to easily find what they want and check out without any hassles. This helps build confidence and trust in your ecommerce brand.
Web Design & UX 
Before launching your Shopify store, it's critical that you ensure the design and user experience (UX) are optimized. This will help first-time visitors purchase products and become repeat customers.
Web design can refer to a variety of things – anything from the color scheme, to the navigation bar or the formatting and layout of your Shopify store. Every piece is important, and it's important they all work together. Which is why you should look at your Shopify store design from a thousand-foot view.
Why is design so critical? Well According to Forbes a good user experience (UX) can boost conversion rates by a whopping 400%! Let that number sink in for a minute.
Here's another staggering statistic. You can probably guess that people make quick judgments when it comes to what they like or don't like, but do you know just how quick that judgment happens? According to research from Google, it takes less than half a second for people to form a first impression on a website's design and aesthetics. That's really fast!
All of this is to say that a negative UX can completely sabotage your online store and drive off potential customers. Which is why we put together a couple of guides to help Shopify store owners like you design a user-friendly site that offers customers a positive user experience.
Test Your Shopify Store On Mobile
Business Insider says that 45% of all online shopping will be done via mobile in 2020.
This should hardly be a surprise. More and more people are stepping away from their home computers and relying on mobile-friendly apps.
If your Shopify dropshipping store is not designed around the mobile experience, it's pretty much guaranteed that you are losing sales.
In today's age you should really optimize for mobile-first, and then be sure your site looks and works incredibly well on all devices. It's especially important to test your site on mobile before you run your first ad campaign. Particularly if your main source of traffic is social media ads or influencer marketing, which will almost certainly be coming from mobile.
To test your site, pull up your Shopify store on your smartphone or tablet. Browse every page and look for any text that's too small to read, cut-off pictures, or hidden calls to action. You may need to resize images or use a less cluttered layout to be sure everything is easily visible on mobile.
You also want to monitor how much scrolling you need to do on each page to make a purchase. If it takes too long to get to "buy now" you might lose customers before getting a sale.
Tips For Shopify Product Images
Some Shopify dropshipping stores will have 100 products, and others will have over a thousand. With that many products, your online store can look messy or scammy if it's not designed correctly. You don't ever want your website to appear cluttered, it's a turnoff to customers.
You might want to use a Shopify app that's designed to make all your product photos look uniform such as Photo Resize. This ensures a clean, consistent look that makes your website appear more professional and builds trust with your customers.
You'll need to provide a LOT of amazing images in your Shopify store to make a great impression. When people can't step foot into a brick and mortar store to touch the actual product, they need to get the full experience looking at it online. The best way to do this is through clear, high-resolution images that grab attention.
A good dropshipping supplier should provide this type of image in their product feed. But if an image for a particular product seems lackluster to you, then you might want to look at the manufacturer's website to see if they offer better quality product images.
Another important thing to consider is page load time. If you have a lot of product images it can slow down your page performance, which can potentially cause Google to rank your site lower and you could lose customers who get turned off by a poor user experience.
If this is an issue for you, try looking for a Shopify image optimization and compression app such as Crush Pics. This can give you a faster store and improved image SEO.
5. Provide Multiple Payment Options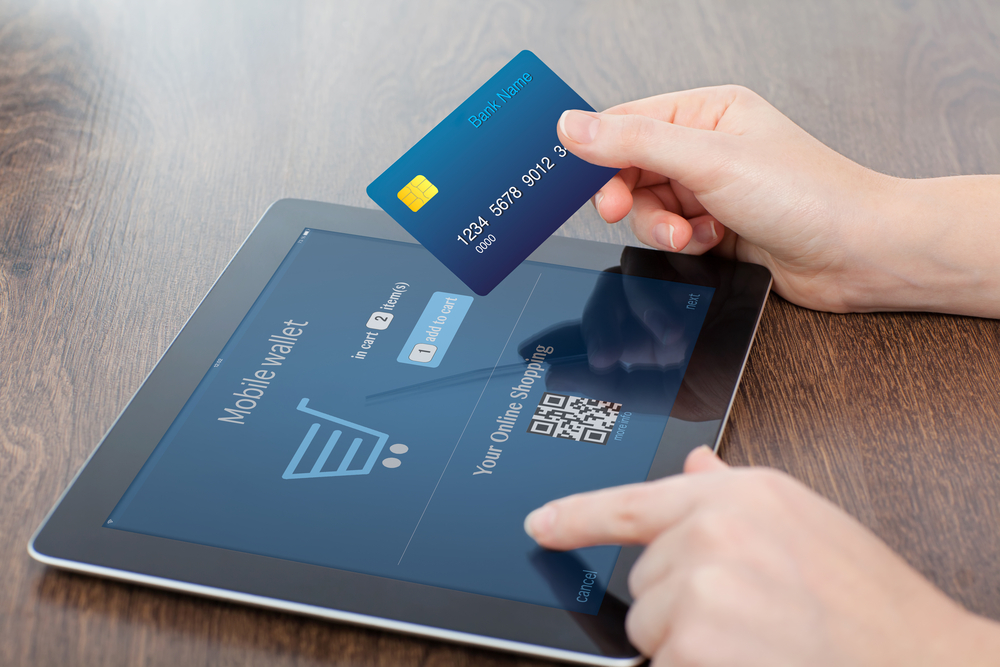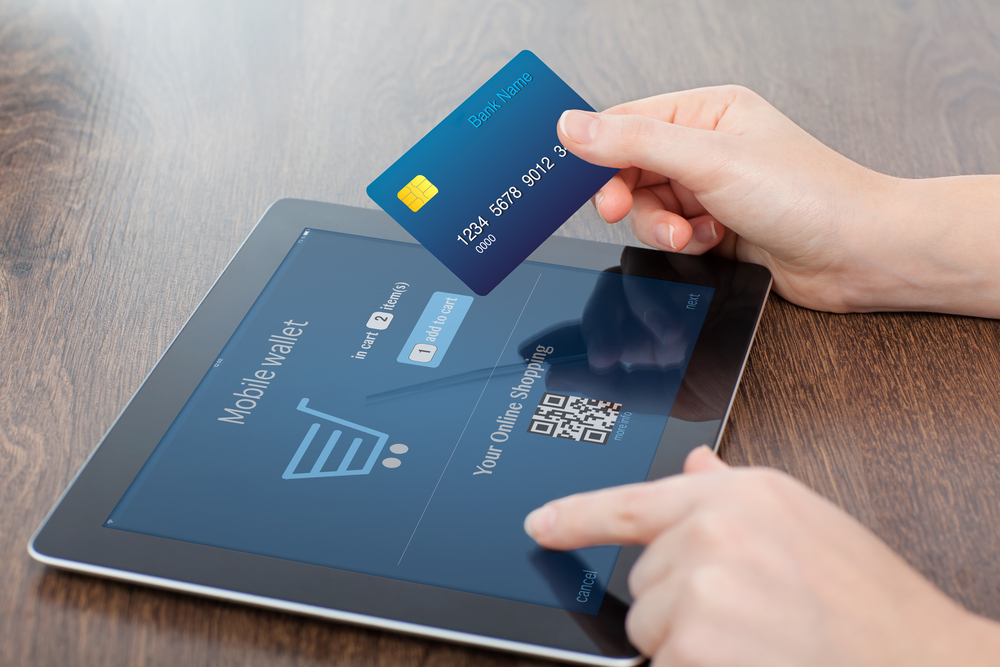 People shop online because of ease and convenience, so capitalize on that fact. Of all the Shopify dropshipping tips, this one may not seem immediately obvious. But it's important to provide your customers multiple options when it comes to payment, including:
Credit cards (most common)
PayPal (second most common)
Shopify payments (for US-based customers)
Stripe Atlas (for international customers)
Amazon payments
Apple Pay
Yes, it's true that many of these companies charge a nominal fee to process payments, which you'll need to factor into your product pricing model. However, this is a small price to pay for security and convenience.
Furthermore, customers will be more willing to shop with you if they feel that their payment information is totally secure. Plus all the transactions will still go through Shopify, so they'll be tracked in the same place and deposited to your bank account.
RELATED ARTICLE: How to Choose a Payment Gateway for Dropshipping
6. Automate Your Shopify Dropshipping Store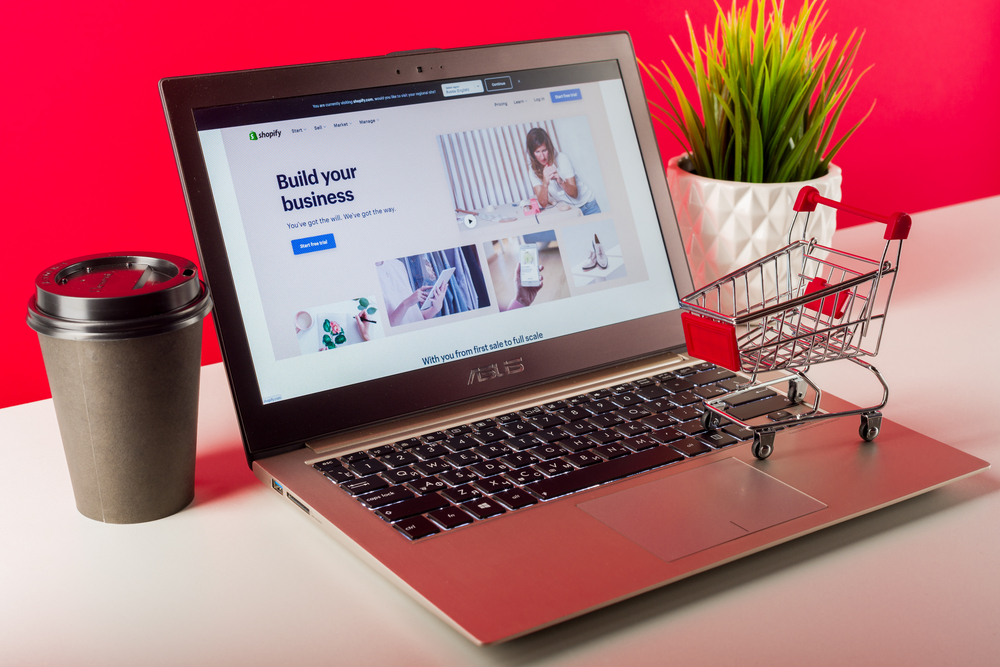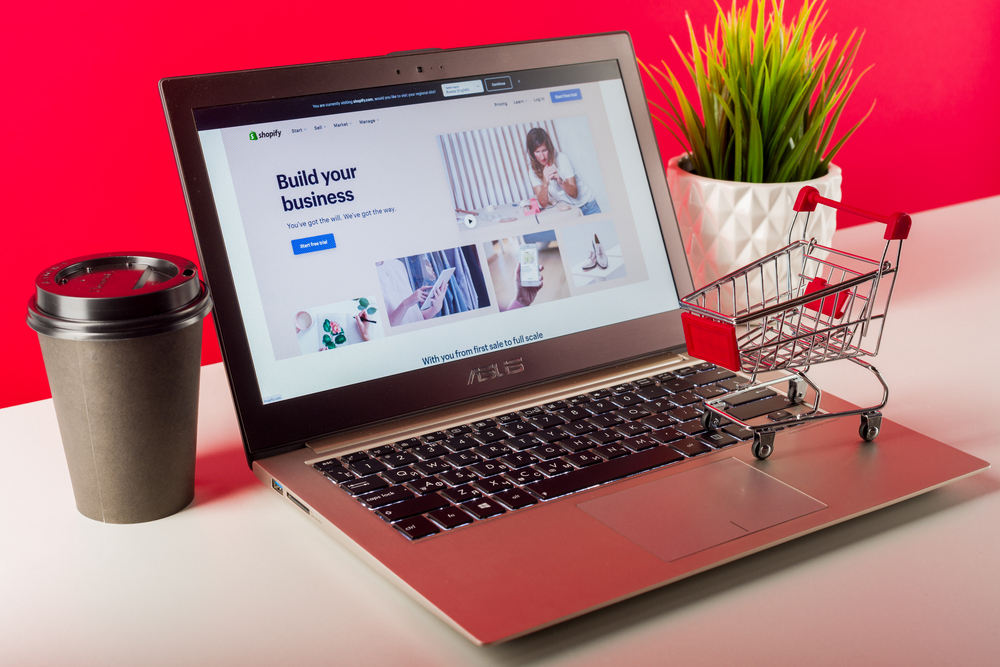 Another critical Shopify dropshipping tip is to automate your ecommerce store as much as possible. The more you automate the day-to-day processes in your online store, the more time you can spend marketing to attract new buyers.
And again, what makes having a Shopify store so great is that you get access to a host of apps that can help automate your business. There are many ways to implement automated dropshipping, including:
Pricing – Rather than pricing all your products manually, you can set "global pricing rules" to save time.
Product Research – There are apps that make research easier by comparing prices, market demand, or available niches.
Order Tracking – Once your supplier sends the order, you can use automation software to have the tracking information sent to the customer.
Inventory Syncing – Your supplier handles inventory, but you should still automate its management to avoid getting an "out of stock" notification.
Email Marketing – You can create email campaigns to offer customers add-ons, promotions, cross-sells or upsells. You can also target abandoned carts and send customers emails to remind them to buy.
Adding Products – Manually adding products can take forever, especially if you have a large inventory. It's helpful to be able to add products with just one click, like you can using the GreenDropShip app for Shopify.
RELATED ARTICLE: Guide To Automated Dropshipping.
7. Set Your Prices "Just Right"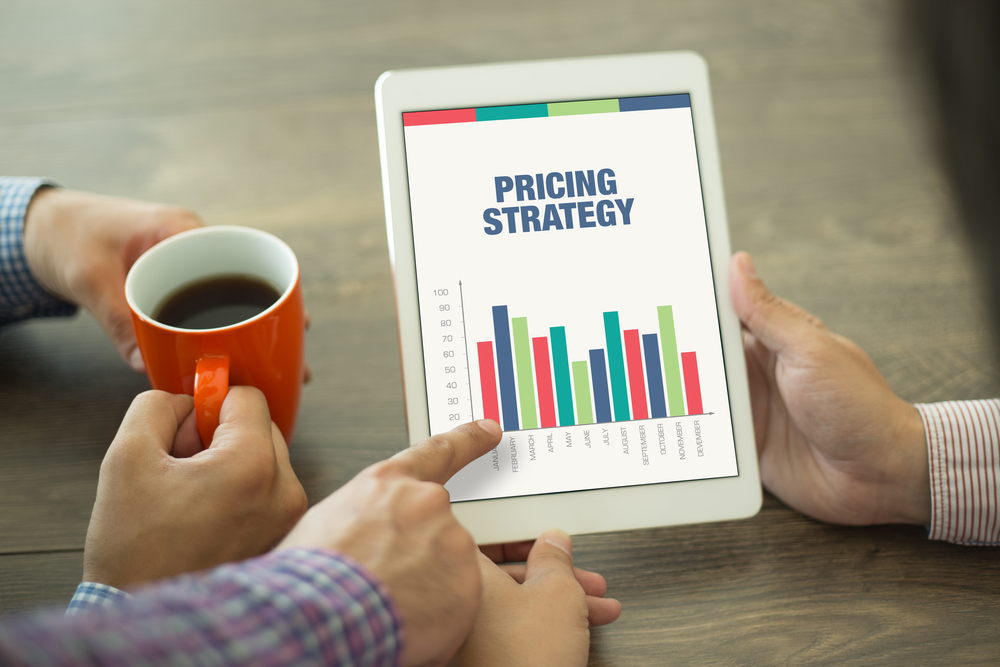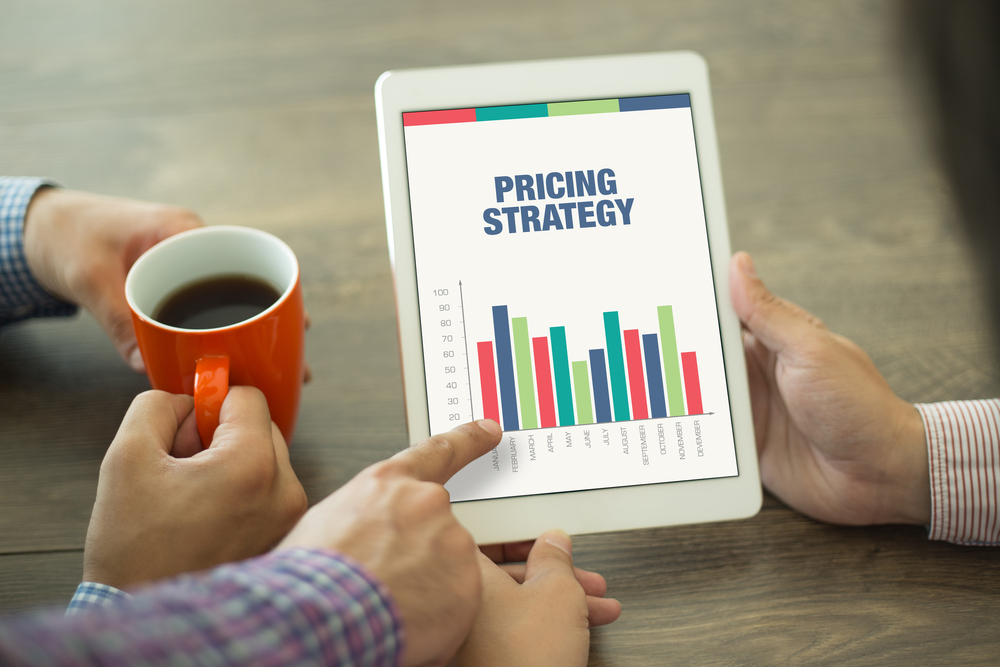 Deciding how to price your products is a crucial part of running a successful dropshipping store. Obviously, if you overcharge you won't make the sale. But if you undercharge, you won't turn a profit.
Think of it like the fairy tale of "Goldilocks" – your product price has to be "just right", not too high and not too low!
One of the biggest mistakes made by new dropshippers is to not include all their expenses into their pricing calculation. They mistakenly think their only cost is how much they are paying their wholesale supplier for the product, which makes it easy for them to price their products too low and suffer an unexpected loss.
The truth is that product cost is only one of the many costs that make up your expenses. Other than product cost, you will also need to factor in items related to your marketing expenses, website hosting, shipping fees, and graphic design costs (to name a few).
This means you're going to have to crunch some numbers! In order to find those "just right" price points, remember these two formulas:
Sales Revenue – Cost of Goods = Gross Profit
(Gross Profit – Expenses) / Revenue = Profit Margin
Only when you have considered all expenses, will you get the real cost of your products and be able to more accurately price what it is you are selling in order to determine a healthy profit margin. Don't severely underprice in order to compete! Provide more value instead, and make sure your Shopify store provides a great user experience.
8. Focus On SEO and Marketing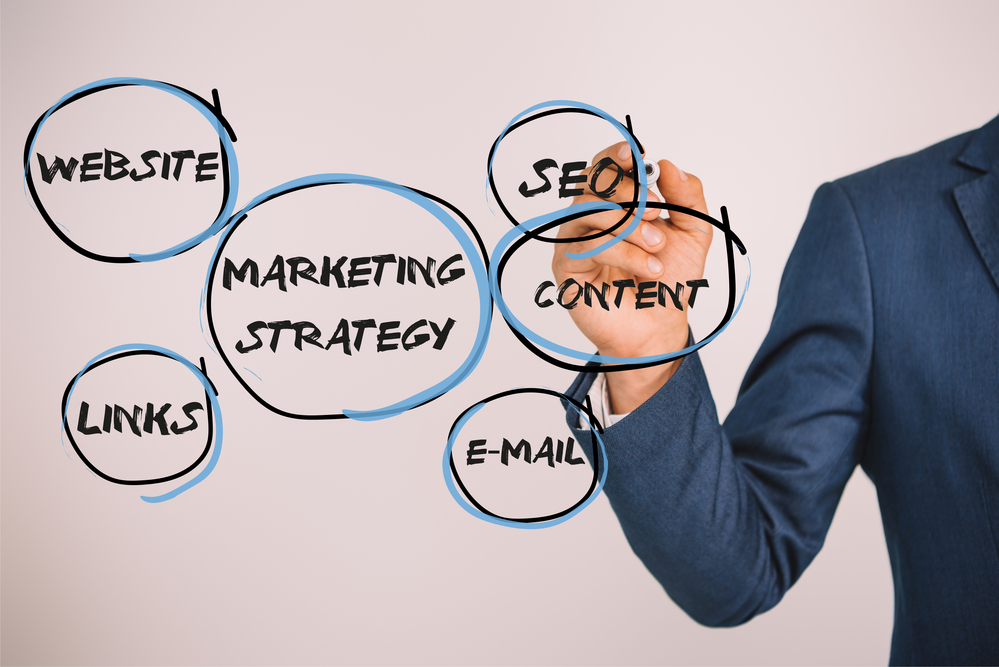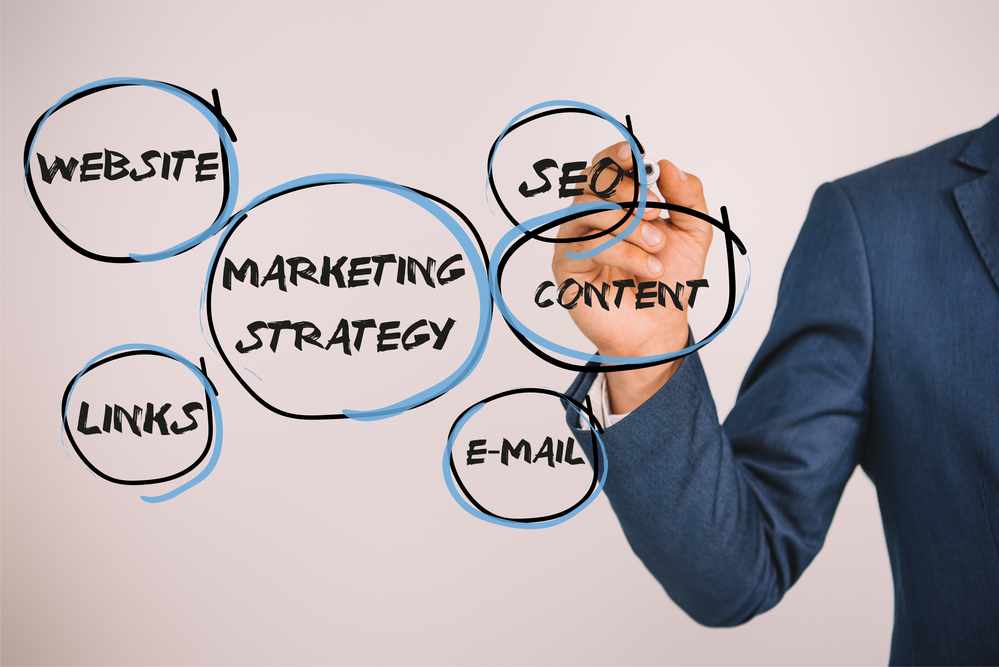 Unless you are able to drive traffic to your online store, all your other efforts will be for not. And as a dropshipper, it's likely you'll be selling some of the same products as your competitors. Which means in order to stand out, you absolutely MUST have a strong SEO and marketing strategy in place.
People need to discover your Shopify store before you can hope to make any actual sales. If you don't have a lot of startup cash, and what dropshipper does, outsourcing your marketing and SEO is likely not a viable option.
This means that in order to build your customer base and start making sales, the majority of your time and effort needs to go towards developing your SEO and marketing skills.
Your first priority after launch must be to create a steady stream of traffic. As a new dropshipper, the best way to do this is to focus on search engine optimization (SEO) and social media marketing.
SEO Tips For Your Dropshipping Store
SEO is the process of fine-tuning your website to increase its chances of ranking highly in search results for relevant keywords.
Ideally, you want your product pages to rank so people discover them organically when entering terms into search engines like Google. To do this, you need to put yourself in the mind of your customer – how would they search for your products? What would they want to know? Then tailor your content to match their search intent.
Use a keyword discovery tool, like MOZ, Clearscope or Ahrefs, when creating copy for your website. Then to ensure you rank for key terms in your niche market, add the keywords you want to rank for in:
Meta titles and meta descriptions
Page URLs
Product descriptions
Web sales copy
You should also consider adding an SEO blog to your Shopify store. Writing on topics of interest for your niche is a great way to add value for your customers, while boosting your search engine rankings.
Finally, make sure to monitor and track your SEO performance over time using a tool like Google Analytics.
Marketing Apps For Shopify
With thousands of apps in the Shopify App Store, you have lots of options when it comes to extending the functionality of your online store. Whether you want to add customer reviews, improve email marketing, publish your products to Facebook, or get in-depth analytics, there's definitely an app for that.
The first step is to develop your branding, this includes style guides, logos, color palettes, and marketing messaging. Then you need to put together a marketing strategy and plan. This includes knowing where and how you want to reach your target audience.
Here are some marketing resources that can help you during your planning stage:
Once you've developed your overarching marketing strategy, you can start looking for Shopify apps to help automate some of your marketing functions.
Use Social Media To Engage Customers
There are multiple social media platforms that you can use to promote your Shopify dropshipping store, including Facebook, Twitter, LinkedIn, Pinterest. With so many different channels, you'll inevitably be competing to get your customers' attention. They may also be resistant to sales pitches on a social media post.
One way to get around this is to use your social media to inform or attract attention, rather than to sell. Let's assume that your store focuses on essential oils and aromatherapy. Instead of directing people to your Shopify store featuring essential oils, you might be better off sharing blog posts that point out the health and environmental benefits of using these types of products. For instance, you could have posts like:
"Top Ten Reasons to Try Aromatherapy"
"Why You Need to Buy Organic Essential Oils"
"Top Eight Benefits of Lavender Essential Oil"
Users might share these with their friends, giving your content some traction and upping the traffic.
Work With Instagram Influencers
Instagram has become the most influential and powerful social media site for selling products. This is due to the rise of Influencers – these are essentially professional Instagrammers who promote products on their posts.
The benefits of working with these influencers are that you can reach out to them to get more exposure. You can do this by sending them a product to review and have them publish a post about it with a link to your store.
Let's say that you've chosen to sell organic essential oils. You should set up an Instagram feed and post regularly about products that you offer as well as blog posts that you've been publishing. Now you have to find influencers to work with. You can do this by:
Seeing who follows your feed.
Finding users who liked or engaged with a page that sells the same products you do.
Using the Instagram Similar To function.
The Similar To function is especially useful. Essentially, this has the algorithm match your account with a similar one that you may not be familiar with. It does so by comparing followers, hashtags, content, and even photos.
Once you link up with these influencers, you can offer them a special deal to have them promote your store and products on their feed. Shopify makes this easy by allowing you to create coupon codes and discounts for certain shoppers. Instagram is especially useful because it directly shows you the rates of engagement with the Influencer's followers.
Build Your Email List
If you're looking to dropship on Shopify, just know that email marketing is a great way to increase customer contact and drive sales. You have to strategically get visitors' email addresses so you can nurture them into paying customers. This is easier said than done.
Luckily, Shopify offers some specific tools that allow you to do this easily and without appearing too "spammy" to visitors. First and foremost, most themes will allow you to:
Add a pop-up offer to your landing page or homepage. You can customize this to only target new customers or anyone who is not already on the email list.
Embed a sign-up form in the footer or navigation. You can easily set up a form that says something like, "Join Our Growing Community".
You should also include a sign-up button on your social media platforms. Not all of these platforms allow links, but there are usually ways you can get around that. On Instagram, you can use a tool called Linktree to have multiple links in your bio. This also lets you set a link to direct visitors to an email sign-up form so you can grow your mailing list.
However, you should consider tracking which subscribers are added through Instagram so you can roughly see how well your feed is growing your list.
Finally, you should include a call-to-action (CTA) button on your Facebook page. This will encourage your followers to sign up for your email list.
9. Provide Exceptional Customer Service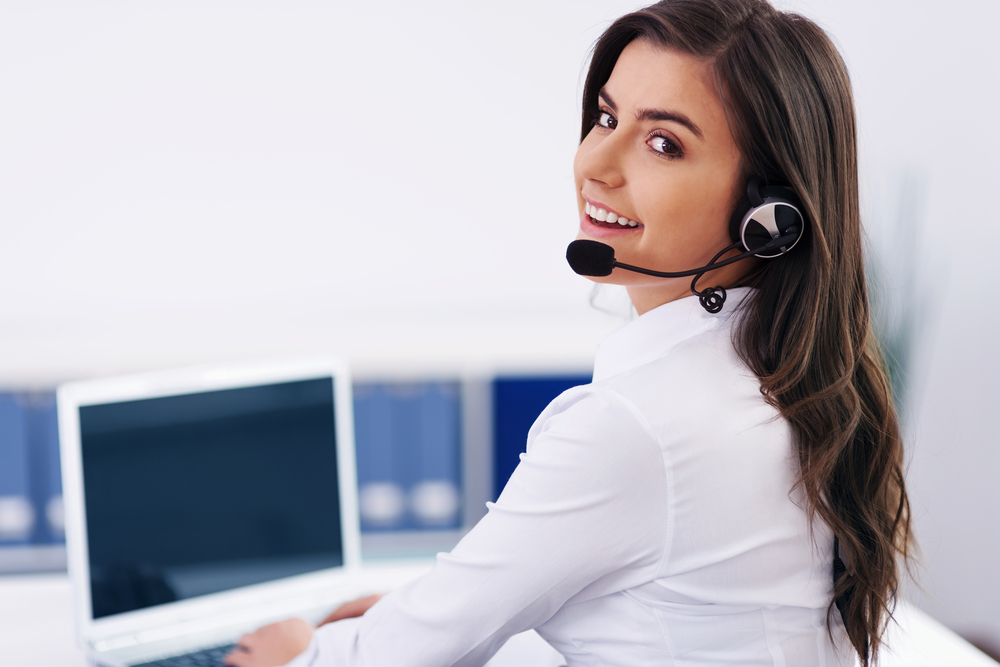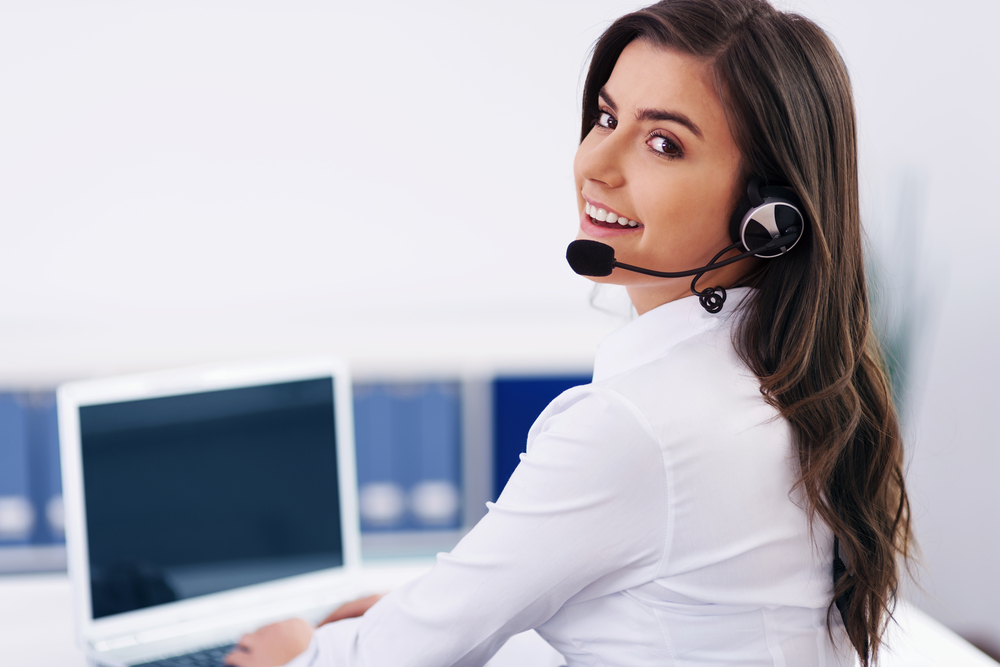 While the dropshipping business model allows you to outsource inventory management and fulfillment, you are still responsible for handling customer service for your store. Repeat customers are the key to a successful online business. Unless you find ways to keep them satisfied and happy, you will lose them to the competition.
Be prepared to answer product questions, and make sure you're ready to deal with order issues. You should, at the very least, have an email address shoppers can use for inquiries. Adding an FAQ section, as well as channels like live chat can also help (see below).
And don't forget, if you have a social media presence, you'll need to stay on top of comments and respond to direct messages promptly on whichever platforms you use.
Offering amazing customer service is one way you can stand out from other dropshipping stores that sell similar products as you. Make customer satisfaction a top priority and success will come.
Add An FAQ Page
After your online store has been up and running for a bit you will start to notice patterns in the types of inquiries you receive from customers. Take notes!
These repeat questions are customer service gold. There are likely more people out there with the exact same questions, but rather than taking the time to reach out, they simply left your site. Don't lose these potential buyers.
Save valuable time (and potential customers) by writing well-crafted answers to these questions and adding an FAQ (frequently asked question) page to your Shopify dropshipping store. It really is one of the best ways to limit the amount of time you or someone else has to spend answering questions in email or live chat.
Make sure your FAQ page is clearly marked, so people know you have one. FAQs will allow you to give people answers and get them to buy, no matter what time it is. Check out this post from Shopify to learn how to draft a great FAQ page.
Return Policy
Product returns come with the territory of running an ecommerce business. Specific return policies can vary, depending on the supplier and your dropshipping vendor.
To figure out the best way to deal with returns, check with your dropshipping vendors and suppliers, then craft your return policy accordingly. Shopify has a free return policy generator that you can start with, or you can modify the policies in your Shopify admin.
Then be sure to add your return policy, and all policies, to your website's footer section. A big mistake new store owners make is forgetting to prominently display important policy information.
Policies add an element of legitimacy to your website which helps build trust. It can also help you in a legal situation if and when a dispute arises.
Shopify Help and Chat Features
Take it from us, using a single support email or managing customer requests in an Excel spreadsheet will not work long term. As excellent as Excel is, it's not built to handle customer support.
Plus today's shoppers have high expectations. If they reach out to ask a question, most expect a quick and thorough response. One way to do this is to add live chat or a help desk support tool to your online store. There are many customer messaging and support apps available in the Shopify marketplace.
Tidio is a free live chat app you can get for mobile. That way, if someone live chats your store, it'll push through your phone letting you respond wherever you are.
HelpCenter is another Shopify app with a free option that allows you to manage inquiries from multiple channels including: email, chat or FB Messenger in a single HelpDesk. This app also helps you build an easy to navigate FAQ page to answer customer questions before they ever appear in your inbox.
10. Learn From Successful Shopify Dropshippers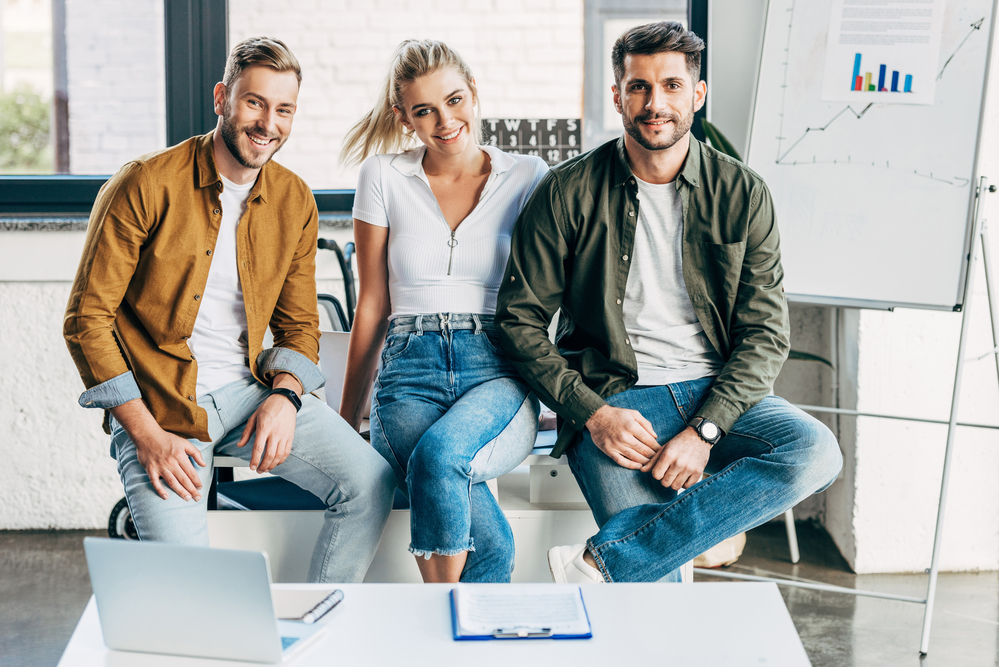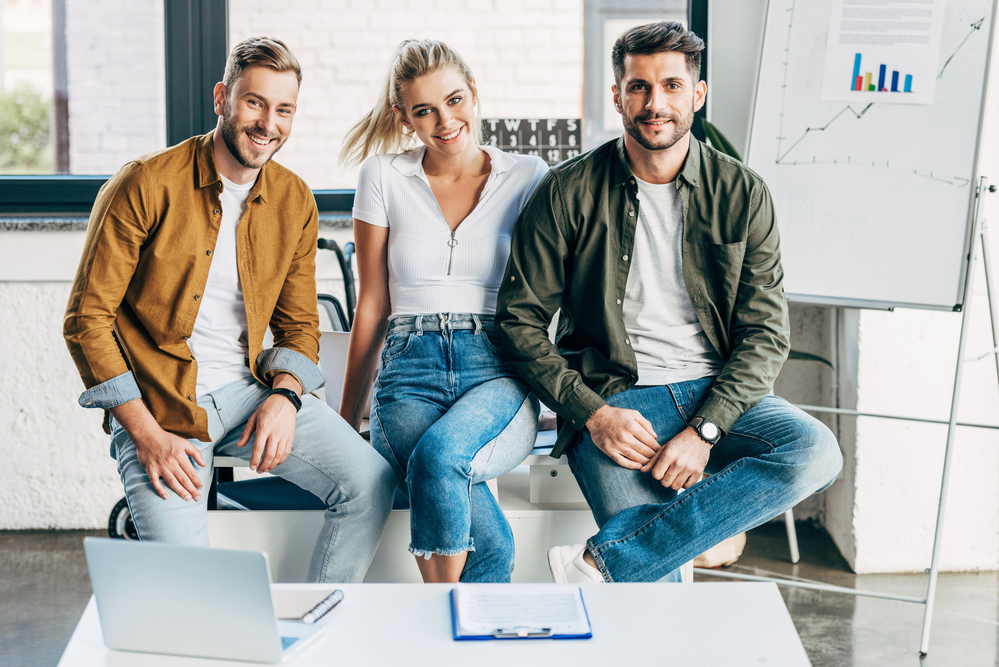 One of the great things about the entrepreneurial community is the willingness to share ideas. Many successful dropshippers have written articles and blog posts detailing the steps they took to get where they are today. Learn from them!
Check out Founder Stories on the Shopify blog or just Google "Shopify dropshipping success" and be amazed by the sheer volume of results you get. Then look for people in similar niches as yours and see what they did to achieve their goals.
You can also learn a lot by reading about the missteps many (now) successful dropshippers made when first starting out. Because seriously, everyone makes mistakes.
One of our biggest Shopify dropshipping tips? Don't let fear of failure stop you before you've even begun! Keep testing, tweaking, and learning from your mistakes.
Starting a dropshipping business and running one successfully are completely different things. You can start and build a dropshipping website on Shopify in a few hours. But consistently driving traffic and sales requires showing up each day and doing the work.
Nobody starts out with the perfect mix of products, branding, and user experience. Keep researching, track your data, and make adjustments as needed. That's how you keep moving forward on your journey to building a successful Shopify store.
Extra Tools To Use For Your Shopify Dropshipping Store
There are many tools you can use to help your dropshipping store thrive and be profitable. Remember that successful online retailers are always looking to gain an edge. In a crowded marketplace, any advantage has to be used to its fullest potential to help you jump ahead of other merchants and give your store an excellent reputation with online shoppers.
So, without further delay, let's jump right in and look over the following tools.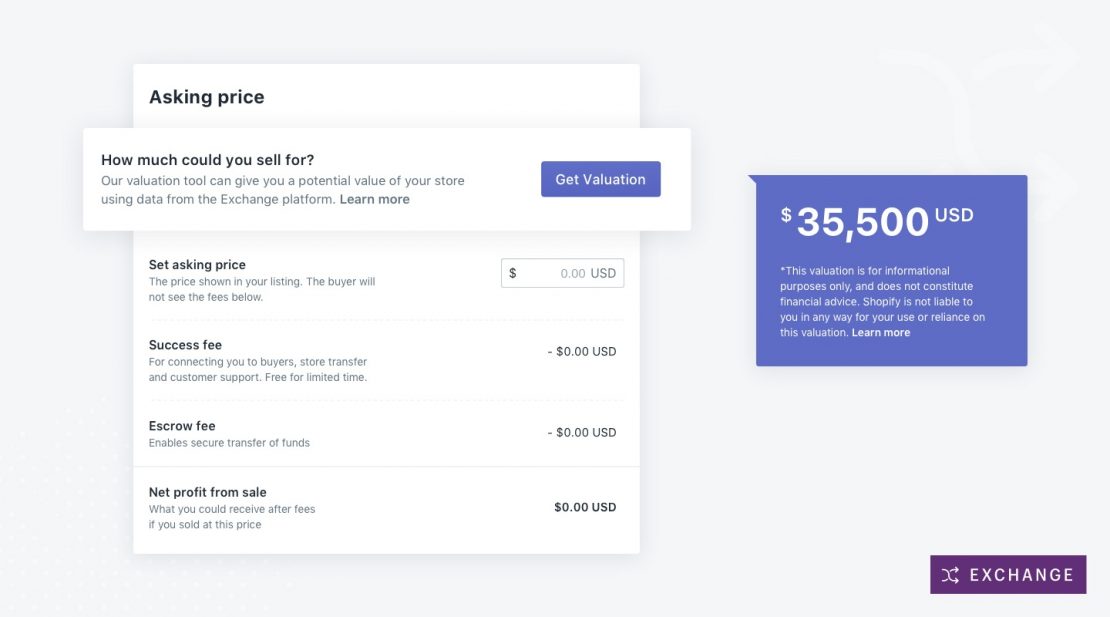 You can use this Shopify tool to buy and sell online stores. In other words, you can browse all the stores that are on sale based on the following parameters:
Price (low to high or high to low)
Revenue (monthly or annual)
Age of the online store
Type of online store
With these various features at your disposal, you're sure to find an online store that matches what you're looking for. Plus, if you have some startup cash, you can purchase a fully-functioning Shopify dropshipping store from Exchange to hit the ground running. You won't have to take the time to write product descriptions or come up with a snappy domain name – you can just log in and start selling!
On the flip side, if you've been running a dropshipping business for some time and have established yourself, you may have a valuable commodity on your hands. Let's say you want to switch your niche – you can always take your preexisting store, list it on Exchange, and get a fair price for it.
How do you determine this price? Well, Exchange even has a store valuation option. It can determine the market price for your store based on a variety of factors like revenue and growth. This valuation tool is highly accurate because this app has access to all of these business metrics.
RELATED ARTICLE: How To Buy A Dropshipping Store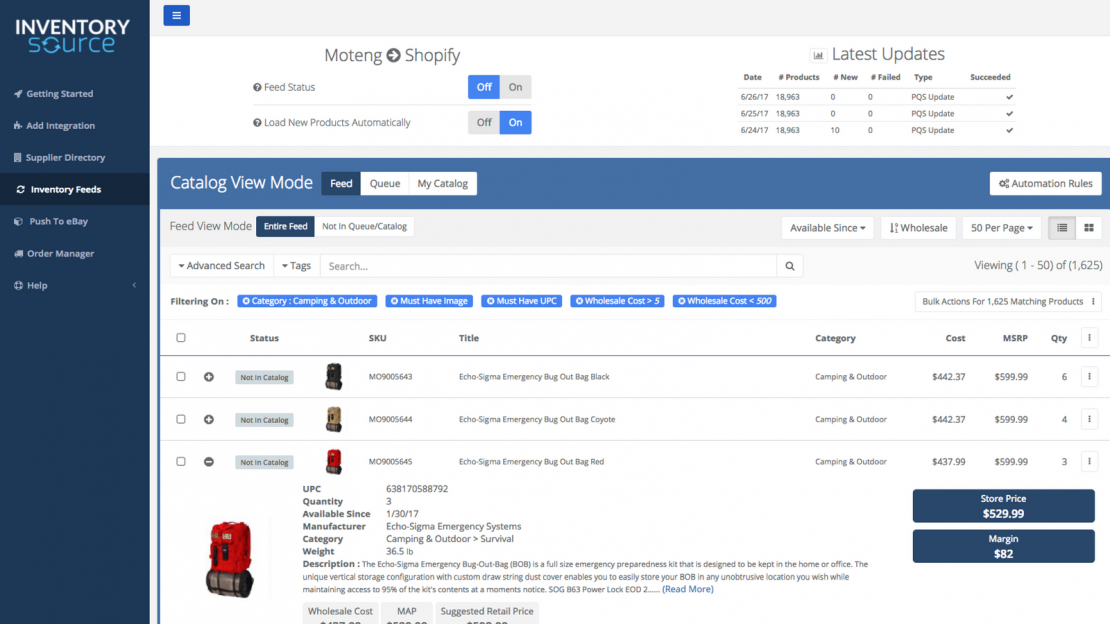 This is an inventory management tool that integrates your online store with over 180 Shopify dropshipping suppliers. Consider this: one of the major potential headaches of being an online retailer, especially a successful one with a high volume of sales, is keeping track of availability and inventory. Avoid these problems and use Inventory Source to automatically upload products, sync inventory, and handle order routing.
This particular app integrates easily with:
Shopify
eBay
Amazon
Amazon UK
Walmart
Jet
It also keeps your pricing model highly competitive by not charging you a markup on products. Instead, you will have to pay a monthly flat-rate fee so you end up paying suppliers' prices on the various products added to your store.
The visual presentation of your Shopify dropshipping business is just as important as the text-based product descriptions. Both of these offer ample opportunities to implement search engine optimization (SEO), so when potential customers search for products they are able to find your online store. This is where Burst comes in – this collection of free stock photography is always expanding, with new images added twice weekly.
What makes Burst so useful? Well, it's different than other stock photography sites in that it specializes in catering to online retailers. This means that it has extensive collections of photos in such diverse niche areas as watches, essential oils, cell phone cases, and even make-up brushes. Many of these niches are difficult to find on other photo websites.
Additionally, these images have a greater emphasis placed on being aesthetically pleasing for online shoppers. Remember, you only have one chance to make a first impression with your online store, so make it count. Burst provides bold and vibrant photos that will beautifully display your products. The website also offers case studies and photo packs for up and coming online stores, making it exceptionally user-friendly for online retailers.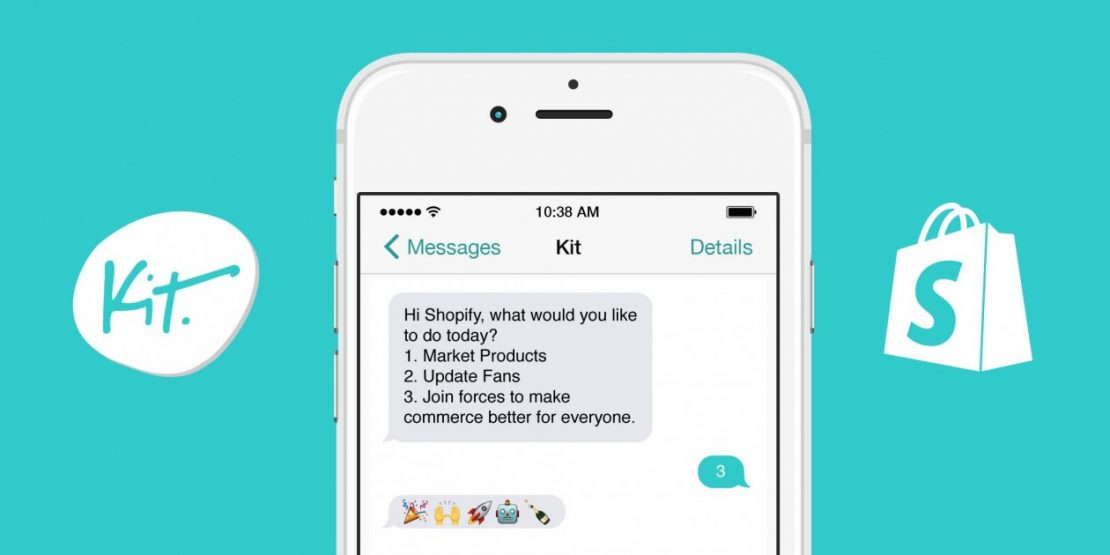 Marketing your Shopify dropshipping business can be challenging – there are always so many tasks to juggle and a lot of busywork to oversee. In reality, your time is best used in market research, so leave all the logistics up to Kit. This is a marketing automation tool that can:
Send out emails to your customers
Develop ads to connect with customers
Put up posts on various social media sites
Send you important reminders to keep track of everything
As you can see, these are all useful tasks. Kit is especially helpful and user-friendly in that it is primarily controlled through the text messaging function of your smartphone. This gives you mobility and freedom to take care of other important tasks while you issue instructions via text message to the app.
For example, Kit can help you retarget visitors who didn't make any purchases during their first visit. It can also help you send custom emails to your first-time customers. You can even instruct it to create new discount codes and then promote these codes via social media or ad. It's kind of amazing what you can do with just a few texts from your phone! This app is all about helping you make a meaningful connection with the consumer – this is a crucial part of turning one-time visitors into regular customers.
Start Dropshipping With The GreenDropship App For Shopify
Working with a vetted dropshipping supplier can greatly improve your customer experience. Although finding the right supplier, that can sometimes feel like a challenge.
The good news is that GreenDropShip is an innovative, easy-to-use, and reputable supplier that offers a Shopify app for seamless integration to your dropshipping store.
As a US-based wholesaler and dropshipping supplier with thousands of natural and organic products, most of our items are made in the USA and come from in-demand brands that consumers know and love.
We also have a huge selection of specialty, premium, and gourmet products in our inventory, including:
Beverages like coffee, tea, kombucha, yerba mate, natural soda, and juices
Organic sugar and natural sweeteners
Dairy and plant-based milk
Baking ingredients, including different types of flour
Sauces, marinades, and dressings
Spices and ingredients
Vegan, vegetarian, and plant-based goods
Vitamins and supplements
Skincare, haircare, and beauty products
Baby products
Home products like detergents, soaps, and cleaning supplies
Pet food, treats, and supplements
Essential oils and aromatherapy
All these products come from trusted and recognizable brands!
Become a dropshipping member and we'll store, pack, and ship your orders to your customers. We have multiple warehouses throughout the country, so our shipping times are always short and your customers won't wait long.
We also function as a conventional wholesaler, so you can purchase products in bulk from us and we'll ship them to you. This means that you'll handle storing, packing, and shipping them to your customers.
Join GreenDropShip today and start making sales!