How To Make Video Ads For Dropshipping
Part of running a successful online retail store is creating a smart marketing strategy that not only attracts customers to your business but also gets them to make a purchase. Fact is, it's very competitive in the online retail industry. Small businesses are competing with big businesses that have deep pockets to spend on advertising and marketing. It's almost imperative that to survive, an online retail dropshipping business should be up-to-date on the latest marketing tools that can create solid traffic and sales. That's why today, to stay ahead of the game, it's a smart business move to learn how to make video ads for dropshipping.
Create Video Ads to Boost Your Traffic & Sales
Over the last few years, much has been written about the effectiveness of video ads. The biggest advantage video ads have over traditional ads is that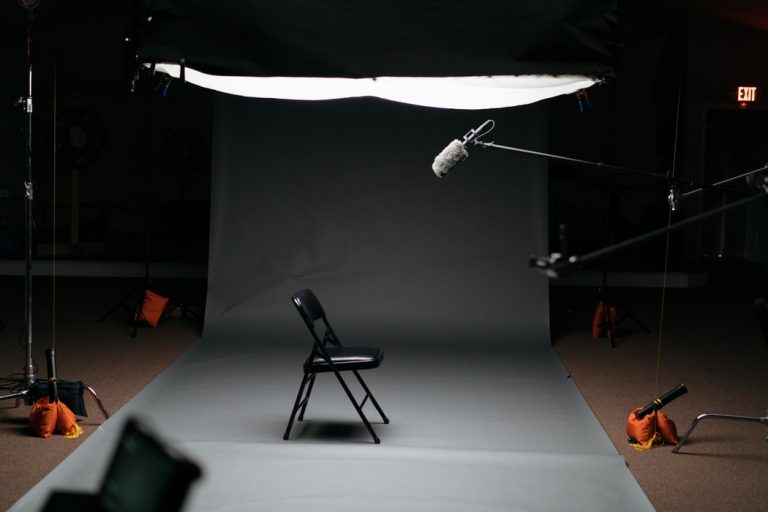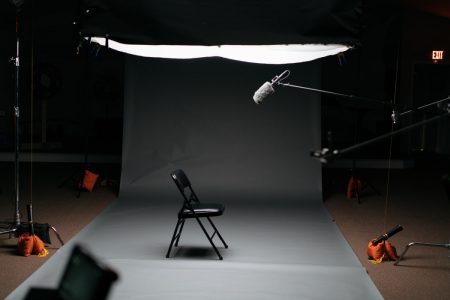 the visual impact is undeniable on consumers. Here's a quick list of some concrete reasons why learning how to make video ads for your dropshipping store should be a top priority.
Video Ads Boosts Traffic and Conversions
According to a study conducted by Wyzowl, 87% of video marketers say video has increased traffic to their website. The study also says 80% of video marketers say video has directly increased sales.
Video Increases Time Visitors Spend On Website
81% of video marketers say video has helped increase the average time visitors spend on their website.
Google Loves Videos
According to Search Engine Watch, video ads also can boost SEO results. This is particularly true if the ad happens to be on your website. If you can make an engaging video, people spend more time on your webpage, increasing what is called the 'dwell time.' The longer customers linger on your website, the more it is likely to impact your SEO for higher ranking. This also applies to your video ads posted in other locations such as Facebook or Instagram. Whenever a consumer clicks to your website, the likelihood of them spending time on your website is increased dramatically. Google notices this and rewards sites with high dwell time with higher rankings.
These are just some of the great reasons why learning how to make video ads for dropshipping is a worthwhile effort. Now let's get into the steps to take in creating a video ad.
Define Your Target Audience For Your Ads
One of the things you'll want to do before creating your video ad is defining your target audience. This is very important because your goal is to make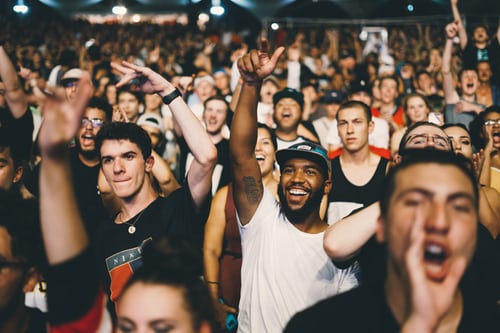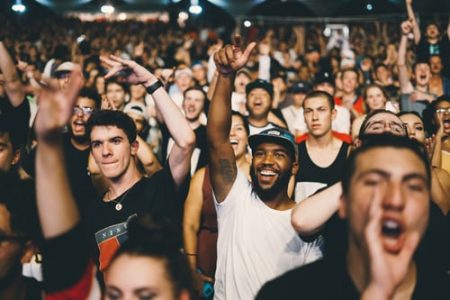 your ads visible to people who are the most likely to buy your product. For example, if you've decided to create a video ad on face creams, more than likely your target audience would be women. In some cases, it might be women of a certain age. If the face cream you'd like to promote in the video helps erase wrinkles and smooths out the skin, your ad should be aimed at women over 35. And that's because youthful-looking skin is important to many women of that age and beyond.
Likewise, if you're promoting muscle building supplements in your ad, your target audience should be active people who spend time in the gym and work out. In other words, you want to create different ads for people with different interests. An ad that is too broad won't attract much of an audience at all because it's not aimed at one. Once you've decided what product you're going feature in your ad, make sure that your focus is a specific target audience most likely to be interested in and purchase that product.
Facebook allows you to select your audience. To create a Facebook custom audience, go to the Audiences section of your Facebook Ads Manager. Then click Create Audience and select Custom Audience from the drop-down menu. You'll then you'll see a list of audiences you can create. There are three main options to choose from:
Upload an Audience of Current Customers or Leads
If you want to upload a list of customers or leads to create a custom audience, select Customer File. Facebook will match these contacts with Facebook users and create an audience based on those matches.
Base an Audience on Website Visitor Behavior
Facebook lets you build audiences based on site traffic. You can set rules for Facebook to populate audiences based on how people behave on your site. Note: You'll need to set up Facebook Pixel for this option to work.
Generate an Audience Built on Facebook Engagements
You can create a sweeping audience that includes anyone who has engaged with your Facebook page or its posts (including ads) in the last year.
Choose Your Ad Content
After defining your target audience, the next step should be deciding what format you're going to use. Fact is, there are three primary ways to reach your audience via a video ad. Check out the following:
Explainer Videos
How-To Videos
Educational Videos
Explainer Videos
An explainer video ad will be describing your features. Those videos usually focus on addressing a problem. The product is explained as an answer or a solution.
They also follow a very similar structure:
What: What's the audience's problem?
How: How will your product or service fix it?
Why: Why should the audience choose you?
If you're introducing a new product or want to highlight the benefits of an existing item on your website, an explainer video would be a great choice for your format.
How-To Videos
Without a doubt, "how-to" videos are the most popular format you can use to create a video ad if you're selling a product that requires a demonstration. How-to videos show how to use a product or put it together. From beauty tips to putting together a bbq grill, the possibilities are endless. Even if you have an online food product website, you can feature how-to videos for recipes or how to use specific seasonings.
The great thing about how-to videos is that they instantly provide a solution. What's even better is that more than likely consumers are already looking for that solution online no matter the product. Your job as an advertiser is to come up with a product that can benefit greatly from a how-to video. Look at your products on your website and decide which ones would be a great candidate for a how-to video ad. Chances are, the product you pick will increase in sales once viewers are shown how to use it.
Educational Videos
Educational videos serve to inform and provide information. However, they're typically produced for the beginning of a buyer's journey. That means, providing information to a buyer who may have never considered purchasing the product. It also could mean demystifying a product. For example, many people don't know the difference between spices and herbs. An online food retailer could create an educational video outlining the differences between spices and herbs, and how to use them in cooking. One more example might be educating consumers on the differences between sun tan lotion and sunscreen products. Video ads like these are highly popular and serve to bring traffic back to your website.
Educational video ads tend to be a combination of entertainment and information. So if you've got a great sense of humor, it will go a long way in producing an educational video for your target audience.
Where To Post Your Ads
Part of learning how to make video ads for dropshipping is discovering the joys of social media. There are powerful platforms you can use to promote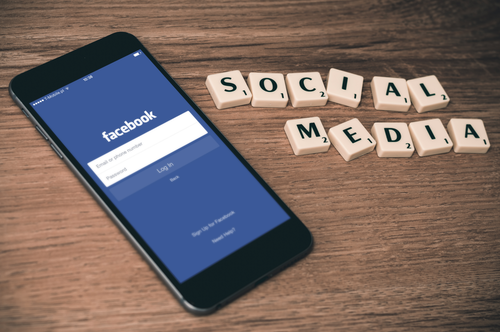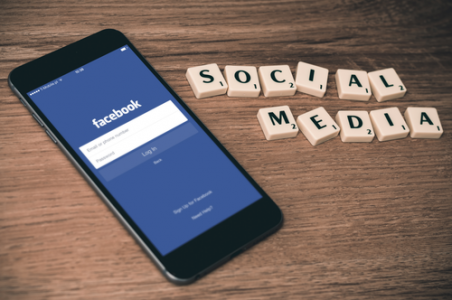 your video and get traffic to your website for conversions. When it comes to video ads, social media is your best friend. But not just any social media platform. If you're maintaining a business online, it's probably safe to say that you're already aware of the enormous reach of Facebook, Instagram, and YouTube.
These three social media arms are considered the top placement considerations for your video ads. To underscore why they're top placement possibilities, look at the following:
Facebook
80% of all Internet users use Facebook. Even 65% of adults over the age of 65 use Facebook.
A major benefit of Facebook advertising is its ability to reach your exact audience. Facebook is the most targeted form of advertising. You can advertise to people by age, interests, behavior, and location.
Another major benefit of Facebook advertising is that it is one of the cheapest forms of advertising. You can literally spend $5 and reach 1,000 people.
Instagram
Currently, there are 1 billion monthly active users on Instagram and that number is still growing.
If you run an ad on Facebook you can also run it on Instagram. Or if you post content on Instagram you can have it automatically post on Facebook as well. You can link the two accounts and your Facebook video ad will appear on Instagram immediately.
YouTube
2 billion monthly active YouTube users.
73% of US adults use YouTube.
80% of shoppers who watched a YouTube video related to a purchase they were planning to make said they watched it at the beginning of their purchasing process.
All three of these social media platforms offer custom video ad specifications and various budget options (we'll get into more of this later.) The point is, they are excellent places to show your video ads for traffic growth and conversions.
How to Make Your Video Ads
This is where we get to the fun part in terms of how to make a video ad for dropshipping. There are a few ways you can make your video ad. It really depends on budget, technical know-how, and time. Successful viral video ads can be as simple or as complex as you desire. But never mistake an elaborate video production for being the best. The great thing about video ads is that creativity and solid information rules the day when it comes to attracting customers to your website. Let's look at the following ways you can make your video ad:
Hire a videographer and designer to shoot your video based on a script you've created. You can assemble a small team with a videographer and designer who will produce the video for you.
Hire a company that specializes in creating video ads for small businesses. They're easy to find on Google. Just do a search in your area for "video advertising agencies." If you live in a large city, several companies should pop up in your search. This route, however, is the most expensive. But if you've got the funds and want a video produced by a team of experienced professionals, go for it.
Shoot the video yourself. You can easily shoot a great video on your cellphone depending on the camera quality. It's been done many times before with successful results.
How To Shoot The Video Ad Yourself
The most obvious advantage of shooting your own video is you can do it on a shoestring budget. And to underscore what's already been said in this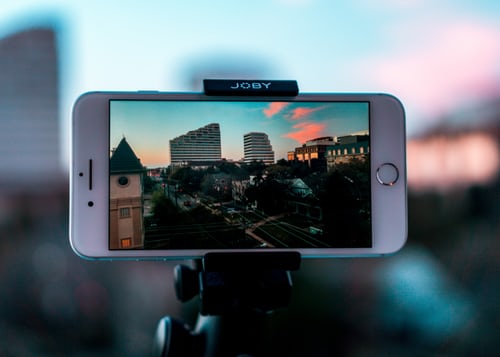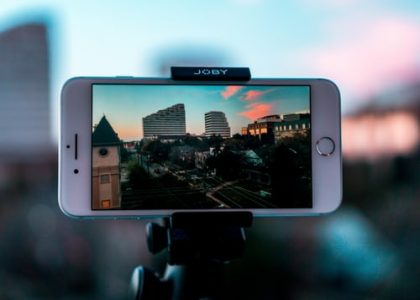 article, elaborate and expensive doesn't mean the best. You can shoot a highly viral video ad on your own. If you have some video camera experience then that's great. If you don't own a video camera, you can easily rent one from a local camera shop that provides rental services. But if you really want to go shoestring, then your cellphone is the way to go. All it takes is imagination, creativity, and solid information about your product. And, as a bonus, you control everything. Let's go over the steps you'll need to take in creating your video ad.
1. Choose the Length of the Video
Video ads can be as short as 5 seconds or as long as 5 minutes. The length of the video is up to you. Google Think suggests somewhere between 15 seconds to two minutes. However, Facebook For Business Ad Guidelines (which also encompasses Instagram video guidelines), says that 5 to 15 seconds should be the length of an instream video ad. The good news is you don't have to make a separate video for each social media platform. You can create multiple versions with a video editing app. We'll get to those in a sec.
2. Write a Script
Now it's time to write a script. Believe it or not, the process is simple and can be loads of fun depending on your capacity for humor and your target audience. Keep in mind, you're not tasked with writing a novel. Your script is going to be fairly short. So you want to hit the main ideas in your video as soon as possible. Wyzowl offers an excellent article on how to create a video ad script with a template included. You're going to be amazed at how simple the process can be in making a great video ad script.
3. Create A Storyboard
A storyboard is a graphic representation of how your video will unfold, shot by shot. It's made up of a number of squares with illustrations or pictures representing each shot, with notes about what's going on in the scene and what's being said in the script during that shot. If you've never created a storyboard before, Creately offers a great "how-to" lesson on creating a simple storyboard for a video.
4. Get The Right Equipment
In planning your own video shoot, you'll need the right kind of equipment in terms of lighting. We've already discussed camera choices so it's really down to lighting and location. Don't know anything about lighting a video shoot? No problem. Numerous educational articles like Lighting For Video can show you how to light your video perfectly for production. These kinds of lights are available at most camera and video production shops for rental. Just do a Google search in your area for "lighting rental for videos."
In terms of a proper background for your video, you can use a plain sheet of any color. White is most preferable for best lighting. Also, keep in mind that if you're using a smartphone, please be sure and use a tripod or selfie-stick. Either will avoid shaky shots as you shoot.
5. Decide if You Want to Use Actors
This is really up to you. You may want to star in the video yourself. But if you decide to use actors it's best to get them on board prior to shooting. You can either have them memorize your script or use cue cards. It's all your creative decision.
6. Use Video Editing Apps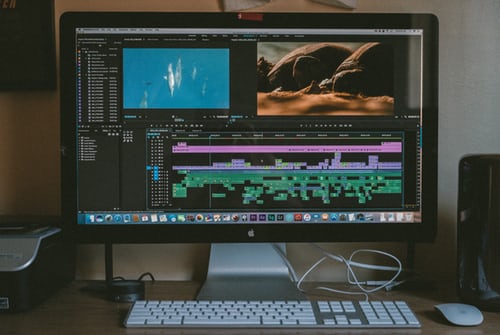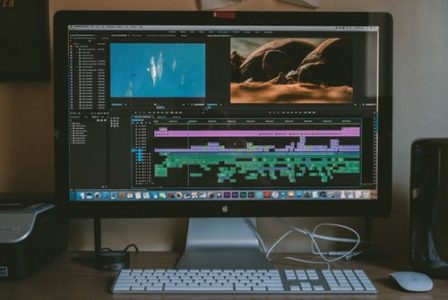 Once you've shot your video you'll need to edit it. This takes place on your laptop or desktop. There are several video editing apps online for you to use. Here are 5 popular free video editing apps to choose from:
We Video make videos on any device, including Chromebook, Windows, Mac, and mobile. Edit on the go with mobile apps for Android and iOS devices. Cloud-based flexibility means you get unlimited storage for your media and there's no download or software to install. Features include green screen for a big-budget look without the cost or difficulty. Edit videos with zero upload wait time. You can also choose from multiple formats to stand out on social media, web and mobile displays. Offers pricing plans.
Offers both Mac and Window version. Multi features include stock media files to enhance your videos. You can convert any media file to any format with Movavi. Other features include a 360 video editor, stock footage, full video editing suite. Offers a free trial.
Blender is a free and open-source 3D computer graphics software toolset used for creating animated films, visual effects, art, 3D printed models, motion graphics, interactive 3D applications, and computer games.
Lightworks is a professional non-linear editing system for editing and mastering digital video in various formats, including 2K and 4K resolutions, and television in PAL, NTSC, and high-definition formats. Can download a free trial from the website.
7. Follow Technical Guidelines Of Social Platforms
Once your video is edited and you're satisfied with the results, the time has come to actually place it on the social media platforms outlined above in this article. However, one size doesn't fit all. Each social media platform has its own technical guidelines for video size, ratio, length, width, and height. Facebook has published very comprehensive guidelines that also include technical instructions for Instagram.
You can check that out here: Facebook Business Ad Guidelines
YouTube has its own video specifications. You can find that here: Google/YouTube Video Ad Specifications
If you decide to post your video ad to other social media platforms such as Twitter or Snapchat, be sure to review their technical guidelines for video ads before doing so.
8. Set Your Budget
In addition to the vast reach of social media platforms like Facebook, Instagram, and YouTube, each of them offers diverse budget options making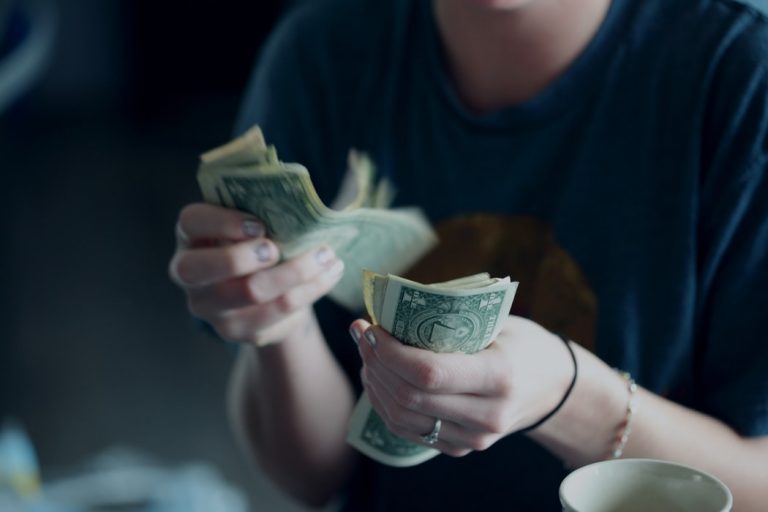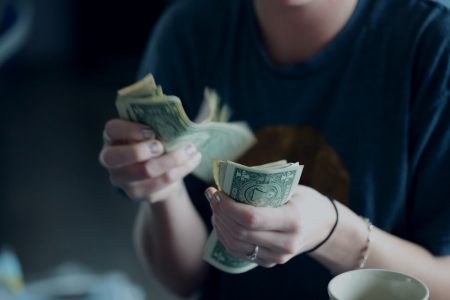 advertising your video on them truly affordable. For Facebook, your ad can cost as little as $5.00 a day. You set the budget and your ads run until the budget has been exhausted. There are also multiple options on what kind of ad spend you'd like to create. For example, you can choose impressions or conversions—and only pay for that.
Another powerful feature about Facebook video ads is that you choose who you want to see your ad. You can use demographics like age, gender, and cities to connect with people or things like interests, devices or past actions. You can find out all of that and more (including Instagram video ad costs) at Facebook BusinessAds Pricing.
YouTube offers similar pricing plans. You can advertise on the video giant for as little $10.00 per day with a local campaign. You can also only pay when people watch your ad. For more information on advertising on YouTube, check out this link: YouTube Video Advertising.
Learning how to make video ads for dropshipping sets your business up for success. In today's world, videos are more popular than ever. Over 80% of businesses large and small, reach their target audiences with the help of video ads. Not only that, video marketing helps their businesses. From growing traffic to converting customers, video marketing is a powerful tool for online retailers to take their businesses to another level. Start planning to make a video today!