Top Wholesale Rice Products To Sell Online
When you're considering food products to sell online, wholesale rice may not seem like the "sexy" choice, but hear me out. Rice is a staple food for more than half of the world's population. It's also one of the most popular grains in the U.S., with Americans consuming around 4.22 million metric tons of rice in the 2019/2020 fiscal year.
That means there's a big demand for rice out there! It might be utilitarian, but it's a solid product choice for any e-commerce store. Rice is a staple food, which means customers buy it in bulk, and they buy it often. Rice is also nonperishable, which makes it easy to store and ship. And did you know that rice is naturally gluten-free? Think of all the people you know who follow gluten-free food plans these days.
In fact, the U.S. gluten-free food products market was valued at around US$ 2.7 Billion in 2018 and the market is expected to more than double by 2025! Basically rice appeals to a broad range of consumers. It's something you can market to several different niche markets, and it's something customers buy frequently – which translates to more repeat orders for you! Wholesale rice might just be sexy after all.
If you're a reseller looking for ways to sell rice online, or you're wondering which products to carry in your store, you've come to the right place. Read on to learn everything you need to know about wholesale rice.
To make it easier for you to navigate the post, here are some links you can use to jump around:
How To Sell Rice Online
Just like there's more than one way to eat an apple, there's more than one way to sell wholesale rice online. As an entrepreneur, you'll need to determine which method works best for your business.
Let's go over the three (3) most common retail models for food resellers; dropshipping, bulk buying, and Fulfillment by Amazon.
1. Dropshipping Rice
Dropshipping is, hands down, one of the easiest ways to resell products from home. With dropshipping you won't have to deal with the hassle of managing inventory. The supplier maintains all the inventory for you, then packages and ships orders directly to your customers. How easy is that?
You get to focus your time and energy on marketing your business, while your dropshipping supplier handles the rest. It's a low-risk model with minimal startup and operational costs.
Everytime a buyer makes a purchase on your website, you place an order with your supplier and pay the wholesale price. Then basically you pocket the difference between that wholesale price and whatever price you sold it for online. You earn a little cash with every sale!
Plus, you can use an e-commerce platform like Shopify, WooCommerce, or Amazon/eBay to quickly and easily create an online store. And by partnering with a supplier like GreenDropShip, you can easily integrate product feeds into whichever platform you choose.
RELATED ARTICLES:
2. Buying Wholesale Rice In Bulk For Resale
Another option is to buy wholesale rice in bulk for resale. With this model, you pay wholesale prices for a large volume of rice products. And since you're buying in large quantities, you might be able to negotiate a better wholesale price with your supplier.
However, you're then responsible for storing, packing, and shipping the orders to your customers. This means you'll need to have access to warehouse or storage space, as well as the resources required for shipping and handling.
RELATED ARTICLE: How To Find Cheap Wholesale Products For Resale
3. Fulfillment By Amazon (FBA)
A third option would be to go with Fulfillment by Amazon (FBA). This model works differently than dropshipping on Amazon. With FBA, you pay Amazon to store and ship your inventory from one of their fulfillment centers. If a customer buys a product from your online store, Amazon pulls, packs, and ships the item on your behalf.
Many online sellers who use FBA actually own the inventory that they're selling via Amazon. Or you can buy products in bulk from a supplier who will then prep the products and send them to Amazon's fulfillment centers.
The benefit of FBA is you're able to tap into Amazon's brand recognition, stellar service, and huge customer base. One potential drawback, however, is that keeping track of all your inventory can be tricky. And you have to pay based on how much inventory Amazon stores for you, as well as how long they store it.
This means you need to have a good understanding of your sales volumes and forecasts so you're able to keep just the right amount of inventory to maintain a profit.
Each of these three models has their respective pros and cons. Choosing the right one for your business is a question of assessing the specific needs of your operation and your online store.
Setting up a food and beverage dropshipping store at GreenDropShip is easy. Plus GreenDropShip gives you the ability to use any one of these retail models. We also offer Amazon FBA prep services at no extra cost to our members.
We also offer a Shopify app that makes it easier than ever to automate your dropshipping store and add any of our premium, specialty, or gourmet products with just a single click.
Why Sell Organic Rice?
Once you've decided how you're going to sell wholesale rice in your online store, it's time to decide what products you're actually going to carry. One option to consider selling is certified organic rice.
Organic rice is gaining in popularity as more and more people embrace the importance of healthy eating and environmental sustainability.
By utilizing bio-fertilizers and other organic nutrient sources, organic rice crops can be healthier and more nutritious for the consumer. This is something you can use in your product descriptions and marketing copy to entice customers to buy.
When compared with conventionally grown food crops, organic foods contain less pesticides and food additives, minimizing exposure to harmful chemicals.
Consumers want to know the food they buy is safe and healthy. By offering organic products, you're offering peace of mind.
 And it's a peace of mind consumers will pay for. In fact, 41 percent of older Millennials say they are willing to pay extra for organic or natural products.
RELATED ARTICLES:
What Wholesale Rice Varieties Should I Sell?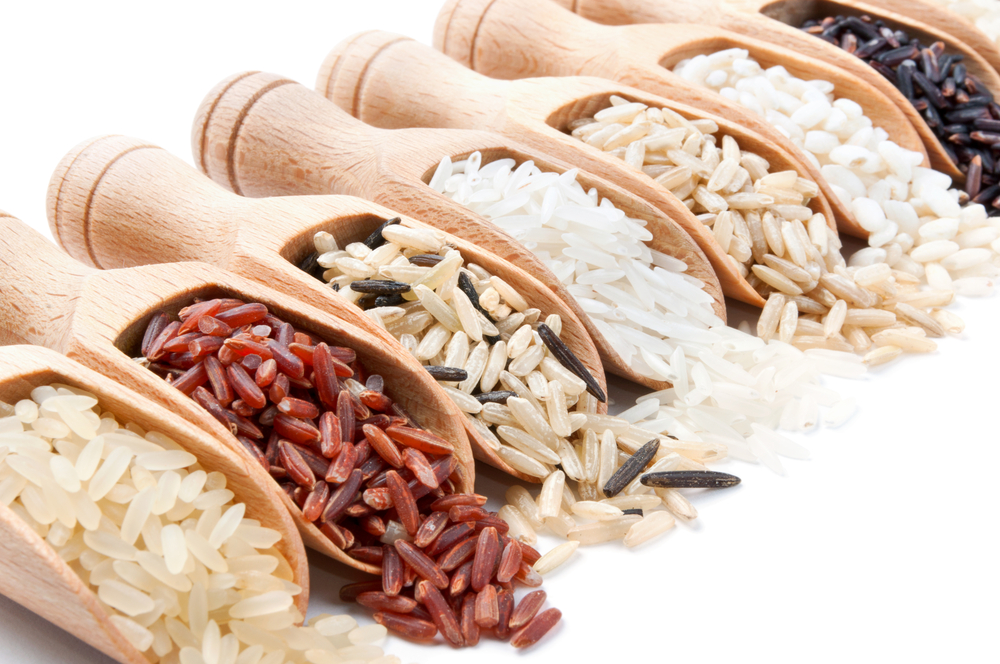 Rice is a pantry staple, and provides billions of people around the world with an inexpensive, nutritious source of energy.
There are many varieties of this popular grain that differ in color, flavor, and nutritional value. Different cuisines and cultures are partial to different rice varieties. It therefore makes sense to offer your customers more than one type, to appeal to different tastes.
When marketing rice online, be sure to point out the differences in taste and texture, as well as highlighting any health benefits a particular product might have; i.e. certified organic, non-GMO, gluten-free, sustainable, etc.
You may also want to give suggestions for how the rice can be served, and what dishes it would compliment. If consumers can see how the product fits into their cuisine and lifestyle, they'll be more inclined to buy.
Let's take a look at some of the best wholesale rice products GreenDropShip has to offer. We're confident you'll want to include some of these popular brands in your online store.
1. Organic White Rice
This rice is the most popular with American consumers which makes it a pantry staple. Long grain is separate, light and fluffy when cooked. Shorter grain can have a 'sticky' consistency. Due to it's starch composition, white rice is great for stuffing, casseroles, and stir-fry dishes.
RiceSelect: Organic White Texmati Rice
Organic Texmati is a type of aromatic white rice that's incredibly delicious and versatile for all kinds of dishes. It's a combination of traditional American long-grain rice and basmati, giving the rice a delightful aroma of popcorn mixed with a robust, nutty flavor.
Certified USDA Organic, Kosher, and Gluten-Free
Grown in the USA
Packaged in 100% recyclable, BPA-free jars
Non-GMO Project Verified
Over 1,000 reviews on Amazon
Average rating of 4.7 stars
GreenDropShip Wholesale Price: $6.19 per 32 oz jar
Average Retail Price: Between $7.99 and $10.99
Lundberg Family Farms: Organic California Sushi Rice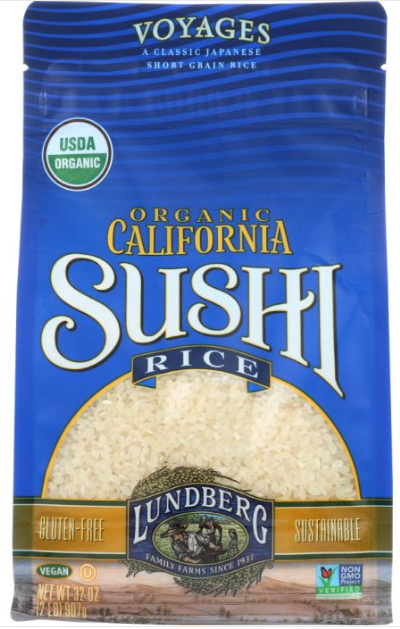 The Lundberg family has been committed to producing the finest quality environmentally-friendly and organic rice products since 1937. This is a popular organic rice from the Lundberg family. This is a classic Japanese short grain white rice grown especially for sushi.
Certified USDA organic
Gluten-Free, Vegan, Kosher, Non GMO Project Verified
Over 2,600 Amazon reviews with an average rating of 4.7 Stars
GreenDropShip Wholesale Price: $6.88 per 2 lb bag
Average Retail Price: Between $7.99 and $9.19 per 2 lb bag
Lundberg Family Farms: Organic White Long Grain Rice
Light and ver­sa­tile, this Long Grain White Rice from Lundberg Family Farms is sub­tle and delicate in fla­vor. Plus, the grains stay separate when cooked, so it won't turn into a mushy mess!
Grown in the USA and 100% sustainable
BPA-Free packaging
Gluten-Free, USDA Organic, and Non-GMO Project Verified
Nearly 6,000 reviews on Amazon with average rating of 4.7 stars
GreenDropShip Wholesale Price: $5.16 per 32 oz
Average Retail Price: Between $6.79 and $11.52
Della Gourmet: Arborio White Rice
Arborio is a type of white short-grain rice from the Piedmont region in Italy. Just like all Italian cuisine, it's absolutely delicious! The cooked grains are firm, creamy, and flavorful, making it a perfect complement to any kind of meal.
100% All Natural
Non-GMO Project Verified
Gluten-Free
Cooks in 20 minutes
Average rating of 4.7 stars on Amazon
GreenDropShip Wholesale Price: $4.07 per 28 oz bag
Average Retail Price: Between $7.99 and $11.89 per 28 oz
Lundberg Family Farms: White Arborio Rice
Another Arborio white rice product that's dynamite with any dish that needs a creamy texture. For instance, it's perfect for cooking a delicious Italian risotto – the grains stay intact after you cook them.
Gluten-Free
Kosher
Non-GMO Project Verified
100% Vegan
Average rating of 4.6 stars on Amazon
GreenDropShip Wholesale Price: $3.51 per 1 lb bag
Average Retail Price: Between $5.49 and $7.14
2. Brown Rice
Brown rice is whole-grain rice that has had the outer protective shell, known as the hull, removed. Unlike white rice, it still contains the bran layer and the germ, which both pack a significant amount of nutrients. This makes brown rice a 100% whole grain food.
Tasty Bite: Organic Brown Rice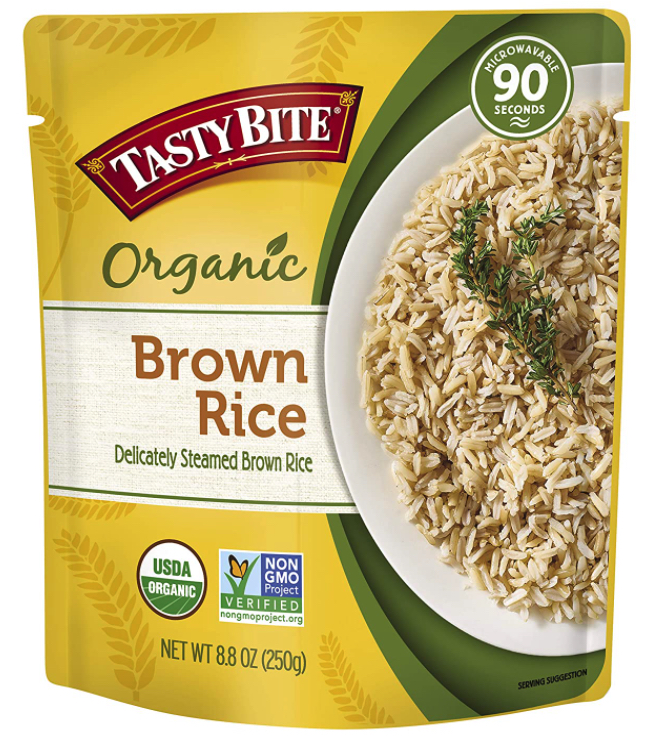 This unbleached, organic brown rice is full of vitamins, minerals, and fiber. Fully cooked and ready to serve in just 90 minutes. It's the perfect, convenient rice for health conscious consumers on-the-go.
Certified USDA Organic
Gluten-Free, Vegan, Kosher, and Non GMO Project Verified
Microwavable Pouch
Certified Amazon's Choice
Average rating of 4.5 Stars on Amazon
GreenDropShip Wholesale Price: $2.06 per 8.8 oz bag
Average Retail Price: Between $2.89 and $3.99
Nishiki: Brown Rice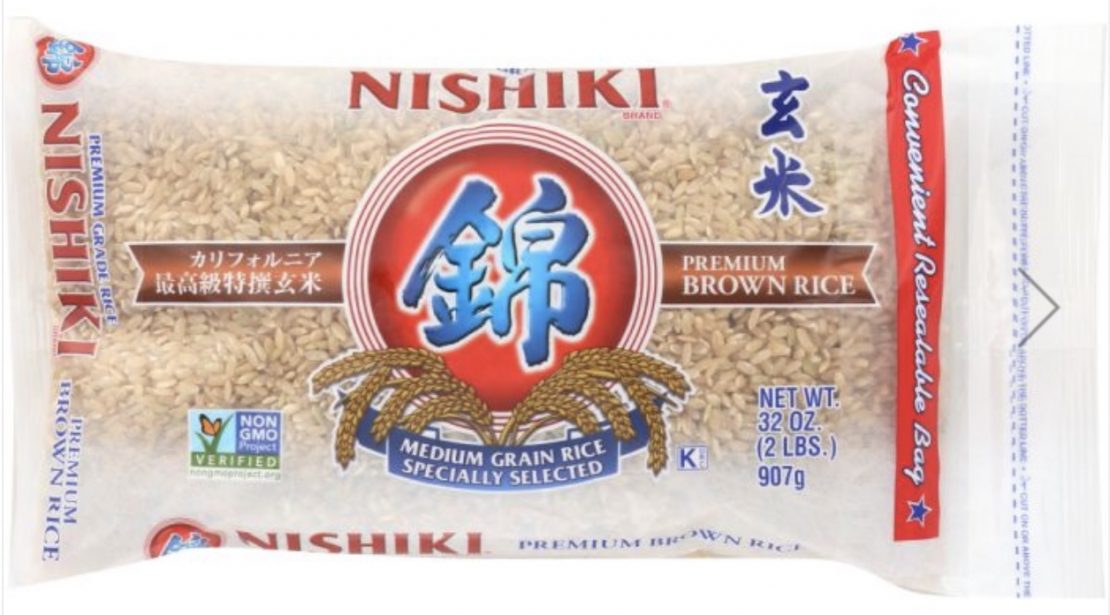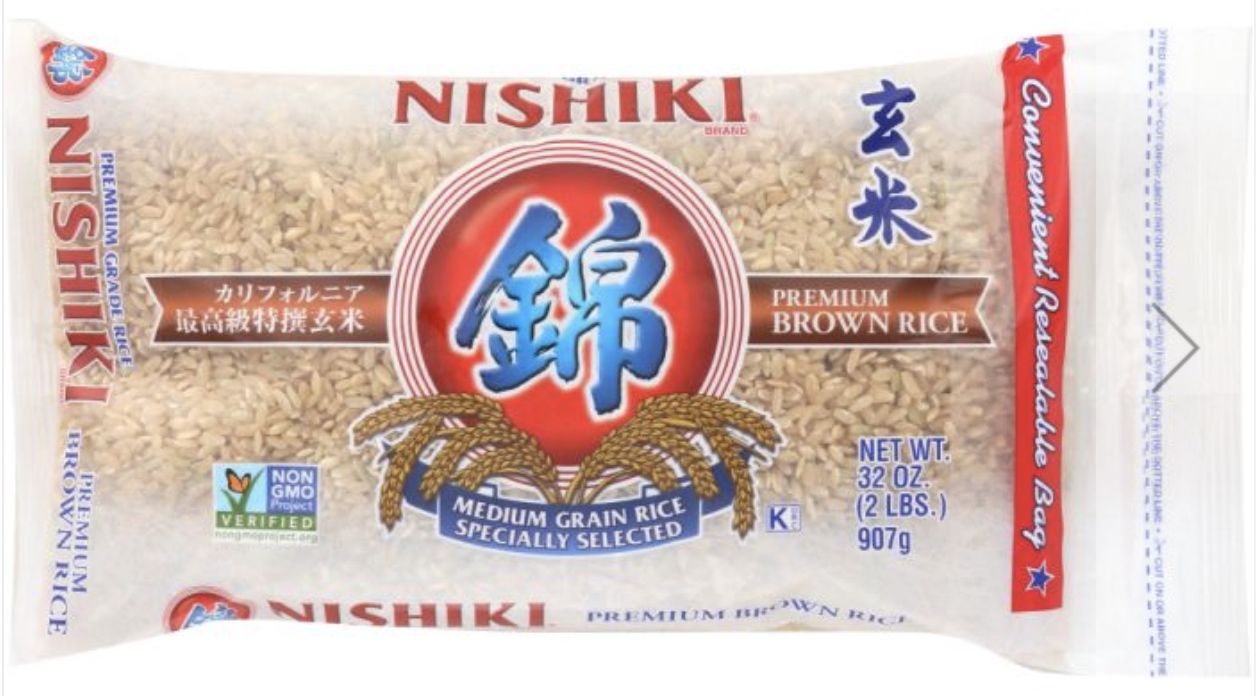 Nishiki is an iconic food company with rice products that are widely loved and enjoyed. This brown rice from the brand has a delicate texture and pleasant nutty flavor when cooked, making it a great healthy everyday alternative to white rice.
Gluten-Free, Vegan, Kosher, and Non GMO Project Verified
Prepared in a dedicated allergy-friendly facility
Grown, milled and produced in the USA
Certified Amazon's Choice
Average rating of 4.5 Stars on Amazon
GreenDropShip Wholesale Price: $3.30 per 2 lb bag
Average Retail Price: Between $5.59 and $9.99
3. Jasmine Rice
Jasmine rice, sometimes known as Thai fragrant rice, is a type of long grain rice with a long kernel and slightly sticky texture when cooked. It's used to infuse a subtle jasmine flavor and aroma into dishes.
Dynasty: Jasmine Rice
This white jasmine rice has an exotic flavor and pleasant jasmine aroma. It's the perfect rice for a variety of traditional Asian dishes, including curries and stir-frys.
Product of Thailand
Moist, soft texture
Perfect for soaking up spices and flavors
Available in 5 lb or 2 lb bags
Certified Amazon's Choice
Average rating of 4.5 Stars on Amazon
GreenDropShip Wholesale Price: $8.08 (5 lb) or $3.09 (2lb)
Average Retail Price: 11.38 (5 lb) or 4.89 (2 lb)
Taste of Thai: Jasmine Rice
The original, authentic Thai rice. Its aromatic flavor and soft texture makes it the perfect addition to any meal, whether it's Thai food or not.
Gluten-Free
Non-GMO
Trans Fats Free
MSG & Preservative Free
Available in 17.6 oz or 35 oz bag
Average rating of 4.7 stars online
GreenDropShip Wholesale Rice: $3.15 (17.6 oz) and $4.89 (35 oz)
Average Retail Price: $4.99 (17.6 oz) and $6.49 (35 oz)
4. Basmati Rice
Basmati rice is a type of long-grain rice that is popular among Indian cuisine and other ethnic dishes. Cooked basmati rice imparts a subtle nutty or popcorn-like flavor and aroma.
Bombay: White Basmati Rice
Bombay Original Basmati Rice from India has a nutty flavor with a firm texture and is grown in the fertile soil of the Himalayan region of India. Cool clean mountain air, abundant streams and rainfall create the ideal growing conditions that give this premium Indian rice its special flavor and aroma
Authentic basmati rice from India
Comes in a nifty burlap sack
Available in 2 lb or 10 lb bags
Certified Amazon's Choice
Over 1,300 reviews
Average rating of 4.6 stars on Amazon
GreenDropShip Wholesale Price: $3.89 (2 lb) or $14.48 (10 lb)
Average Retail Price: $6.55 (2 lb) or $21.89 (10 lb)
Bombay: Brown Basmati Rice
Bombay's authentic and iconic basmati rice is also available as brown, giving your customers a healthy alternative! Just as delicious and aromatic as the white basmati variety.
Low in calories, great for a healthy diet
Low sodium and O trans fats
Naturally aromatic
Comes in a nifty burlap sack
Average rating of 4.3 stars on Amazon
GreenDropShip Wholesale Price: $3.89 per 2 lb bag
Average Retail Price: $6.45 per 2 lb bag
Della Gourmet: Basmati Light Brown Rice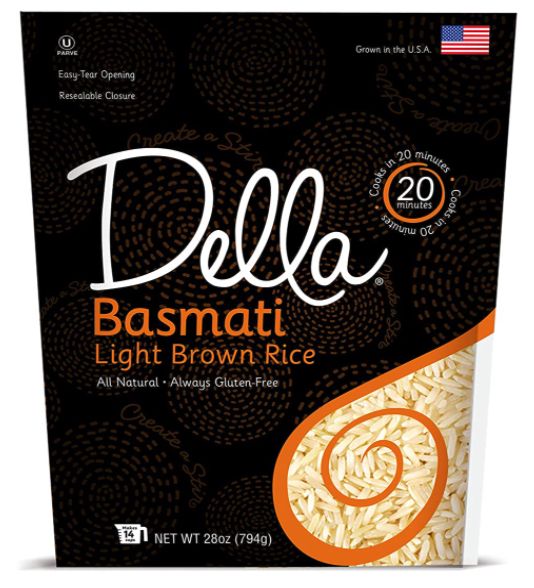 This light brown basmati rice adds a mild, earthy flavor, light texture and nutty aroma to elevate any dish or bowl. Serve it plain or with fresh herbs, green onions, coconut, or vegetables for a signature pilaf.
Gluten-Free, Vegan, Kosher, and Non-GMO
Grown, milled and produced in the USA
Average rating of 4.4 Stars on Amazon
GreenDropShip Wholesale Rice: $4.07 per 28 oz
Average Retail Price: $5.89 per 28 oz
Start Selling Wholesale Rice With GreenDropShip Today!
GreenDropShip is an innovative, easy-to-use, and reputable wholesaler and dropshipping supplier. We also offer a Shopify dropshipping app for seamless integration to your online store, allowing you to add products with just a few clicks and no spreadsheets.
If you'd rather not use the dropshipping app, then you can still use our product feeds to easily add products to your Shopify, WooCommerce, orAmazon/eBay stores.
We have a huge selection for our members, including:
General health and wellness products
Vegetarian, vegan, and plant-based groceries
All kinds of groceries and food products
Energy drinks, juice, yerba mate, natural soda, coffee, and wholesale tea
Organic sugar, honey, and natural sweeteners like Stevia or monkfruit
Dairy and plant-based milk, including soy, oat, almond, and rice milk
All kinds of snacks, including gourmet chocolate, candy, and exotic snacks
Baking ingredients, including flavor extracts and different types of flour
Cooking ingredients, including seasoning, herbs, and spices
Sauces, marinades, and dressings
Vitamins, supplements, minerals, and digestive aids
Meal replacements, protein powders, and weight loss products
Skincare, haircare, and beauty products
Baby products, including food and diapers
Home goods like detergents, soaps, and cleaning supplies
Pet food, treats, and supplements
Essential oils and aromatherapy diffusers
Become a dropshipping member and we'll store, pack, and ship your orders to your customers.
Join GreenDropShip today and start making sales!