What Are The Best Wholesale Baby Items To Sell Online?
Thinking about selling wholesale baby items online? Smart move. Parents are some of the biggest spenders out there!
Did you know, according to data from the Expenditures on Children by Families report, a married, two-child, middle-income family will spend approximately $12,350 to $13,900 on their child in the first year alone? If you take into account an average annual inflation rate of 2.2 percent, as well as the fact that one-child households spend on average 27 percent more on a single child, that $12,350 could easily reach $17,000 in a one-child, middle-income household in 2020.
In other words, there's a lot of money to be made marketing and selling baby products to parents. Especially if you carry the kind of high-quality all natural baby items picky moms are shopping for.
Think about it, new parents are some of the most discerning buyers online. They want only the best for their babies. Moms are looking for reassurance that anything they purchase is safe for their little one.
This is why selling selling organic baby items is another smart move. You're offering your target market the type of product they can feel good about purchasing.
In this article we'll tell you the easiest way to sell baby products online. In addition, we'll share the benefits of organic products, clue you in on which natural wholesale products you should carry in your online store, and finally offer some tips to help you effectively market those products to parents.
How To Sell Baby Products Online
Listen up eCommerce entrepreneurs! Now that you know you want to stock wholesale baby items in your online store – the real question becomes, "How do I start selling them?"
Dropshipping Baby Products
The answer is really simple: DROPSHIPPING.
If you're not already aware of the benefits of launching an online store using this retail method, you should be. Dropshipping is hands down the easiest way to start reselling products from home.


With dropshipping you won't have to deal with the hassle of handling any inventory. The supplier maintains all the inventory for you and then ships out orders to your final customer. How easy is that?
Basically, you get to spend your time doing what you do best, attracting the right niche customers to your website. Your dropshipping supplier will handle the rest.
Your supplier will ship goods directly to buyers, and you pocket the difference between the wholesale baby product price and the amount you sold it for. That's money in the bank with every online sale!
RELATED ARTICLES:
Choosing A Wholesale Baby Products Supplier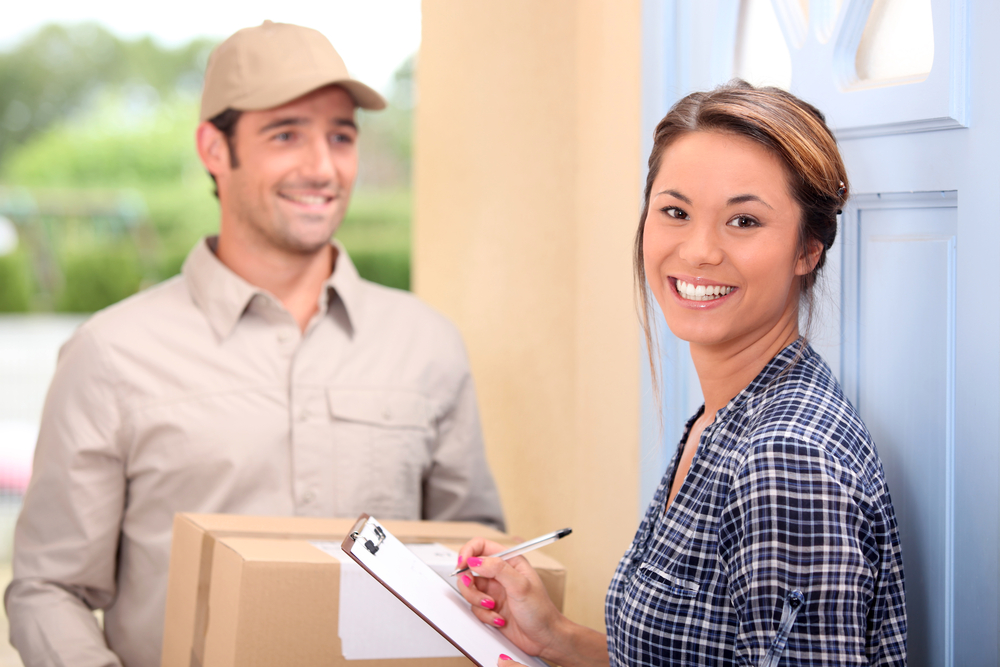 This is one of the most important steps in building your eCommerce business. You should treat your wholesale baby products supplier as a partner. In other words, you'll be working together to keep your customers happy and boost profit margins.
Be sure you choose a reputable supplier with a good inventory of wholesale organic baby items – as well as the ability to quickly, efficiently, and safely ship those items.
Your customers will think the baby products they buy online come directly from you. Therefore, they'll associate the service they receive from your wholesale supplier with your brand. In their minds, it is all the same.
This is why it's essential to choose a quality supplier that does the job right, so you'll get repeat business. GreenDropShip is a reputable domestic dropshipping supplier that checks all the boxes. With literally thousands of natural and organic products, we have an extensive inventory of items to fit almost any niche.
GreenDropShip also offers competitive pricing, no minimum order requirements, easy integration with every major eCommerce platform, and quick shipping. Plus we have the tools you need to succeed; including detailed product information, images, marketing tips, and more.
We even launched the GreenDropShip app for Shopify so you can add products to your Shopify store with just one click. 
Setting up a baby products dropshipping store at GreenDropShip is easy. To learn more, simply contact our support team and they can get you started.
Why Sell Organic Baby Items?
Parents are big on safety, especially when it comes to their babies. They will not buy a brand or product they don't trust.
Babies are also very sensitive. So anything they ingest or that comes into contact with their skin has the potential for causing irritation.
As a result, natural and organic baby products sales have increased steadily over the past decade.
Moms look for organic skincare products, all-natural health items, organic baby food, diapers, and wipes they can feel good about buying.
Organics Are Popular With Moms Because:
They're free of artificial flavors, colors, or ingredients
Grown without harmful fertilizers or pesticides
More eco-friendly
Free of parabens and chemicals that may be harmful to babies
Richer in nutrients
Fragrance-free and less irritating than non-organic baby skincare products
Often endorsed by pediatricians
What Natural Wholesale Baby Items Should I Carry?
GreenDropShip carries a wide variety of organic wholesale baby items you can sell in your dropshipping store. Plus, many items (like diapers and wipes) must be bought frequently, which means more repeat orders for you!
Check out some of the popular and highly rated products we offer. We're confident you'll want to include these organic baby offerings in your online store.
Wholesale Baby Skincare:
Organic baby skincare products are popular with moms and gentle enough to use on sensitive baby skin. Here are some top sellers to consider adding to your online store.
Live Clean: Baby Moisturizing Lotion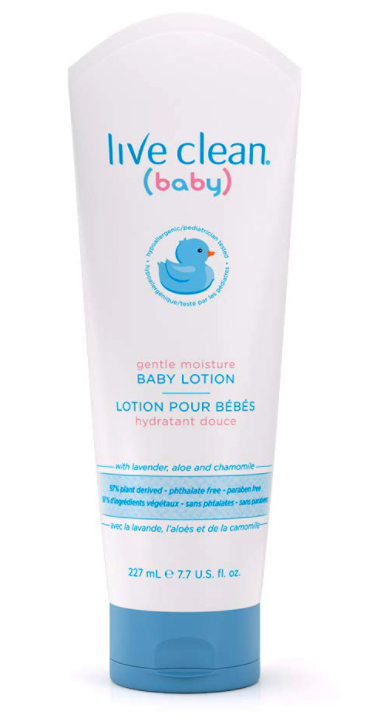 Live Clean baby lotion is clinically tested to absorb quickly to lock in moisture, leaving your baby's skin soft and smooth. The chamomile, aloe, and lavender blend leaves behind a gentle scent that helps soothe babies to help them sleep.
Made from certified organic botanicals
Vegan and Cruelty-Free
Pediatrician tested; hypoallergenic; SLS, DEA, silicone, dye, petroleum, phthalate, and paraben-free.
Over 800 Amazon reviews with an average rating of 4.7 Stars.
Certified Amazon's Choice product.
Weleda: Calendula Baby Lotion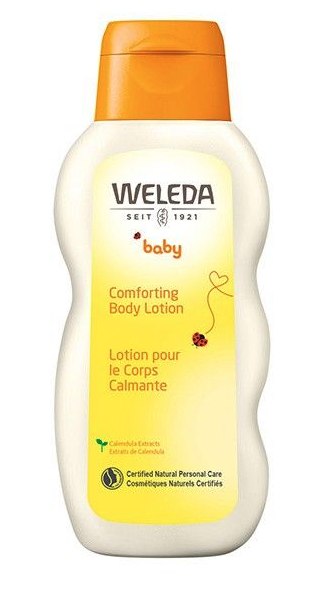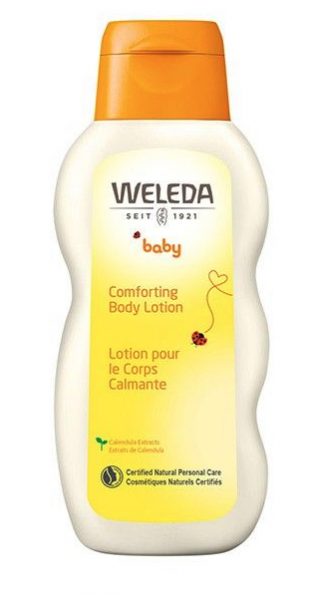 Sweetly moisturizing and calming lotion for delicate babies. Made with gentle calendula extract to soothe even the most sensitive skin. This stuff is so good, moms might want to use it too!
Free from synthetic preservatives, fragrances, colorants or raw materials derived from mineral oils.
Dermatologically proven safe, even on very sensitive skin.
Over 2,360 Amazon reviews with an average rating of 4.7 Stars.
Certified Amazon's Choice product.
Weleda: Calendula Face Cream
Weleda's Calendula Face Cream is certified 100% natural by NATRUE. With soothing calendula extract, it wraps around the tender facial skin of babies like a protective blanket.
Skin-friendly lanolin and organic almond oil to moisturize and protect.
Absorbs quickly and is easy to apply.
Helps support the natural moisture balance of delicate baby skin.
Totally natural and free from synthetic preservatives, fragrances, or colorants.
Average rating of 4.6 stars on Amazon.
Certified Amazon's Choice.
Wholesale Baby Bath Products:
Bath time is a special time for parents and their babies. It's a time to bond, and prepare for sleep. It's also a time to use gentle and organic baby wash and shampoo, to make sure baby's delicate eyes and skin are safe from harsh chemicals.
Natralia Happy Little Bodies: Eczema Body Wash & Shampoo


This soap-free and non-irritating shampoo and body wash is ph-balanced for baby's sensitive skin. It's a gentle, tear-free alternative to harsh chemical shampoos and soaps.
Helps relieve eczema symptoms.
Plant-based ingredients.
Free from petrochemicals, parabens, steroids, cortisone, and artificial fragrance.
Average Amazon rating of 4.5 Stars.
Certified Amazon's Choice product.
Shea Moisture: Baby Head-To-Toe Wash & Shampoo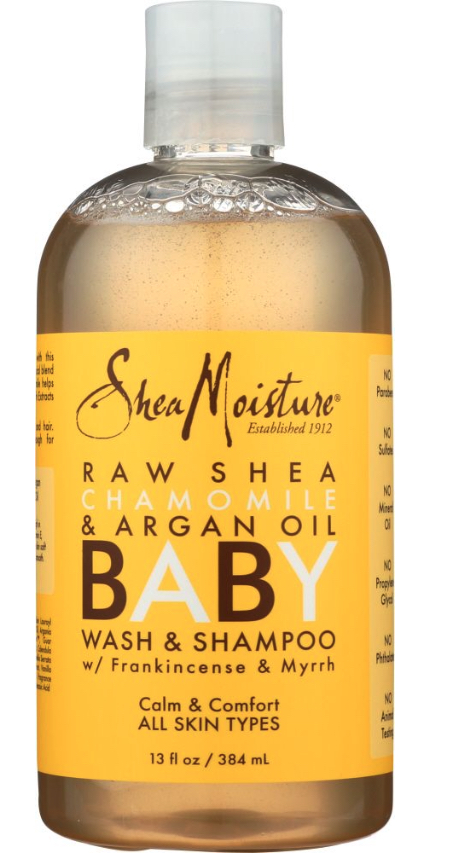 Shea Moisture's raw shea chamomile & argan oil baby head-to-toe wash & shampoo cleanses while calming and comforting a baby's delicate skin. Gentle enough for everyday use.
Certified organic ingredients.
No parabens, paraffin, gluten, glycol, mineral oil, synthetic fragrance, or PABA.
Cruelty-free.
Made in the USA.
Average Amazon rating of 4.3 Stars.
Wholesale Baby Diapers And Wipes:
Diapers and wipes are must-have baby items that parents buy frequently. So if you offer your customers a great online shopping experience, they will likely come back to buy more!
Plus, choosing organic gives moms peace of mind that the products will be safe. Here are some top sellers in the wholesale baby wipes, diapers, and diapering category.
Naty-Eco by NATY: Newborn Size Diapers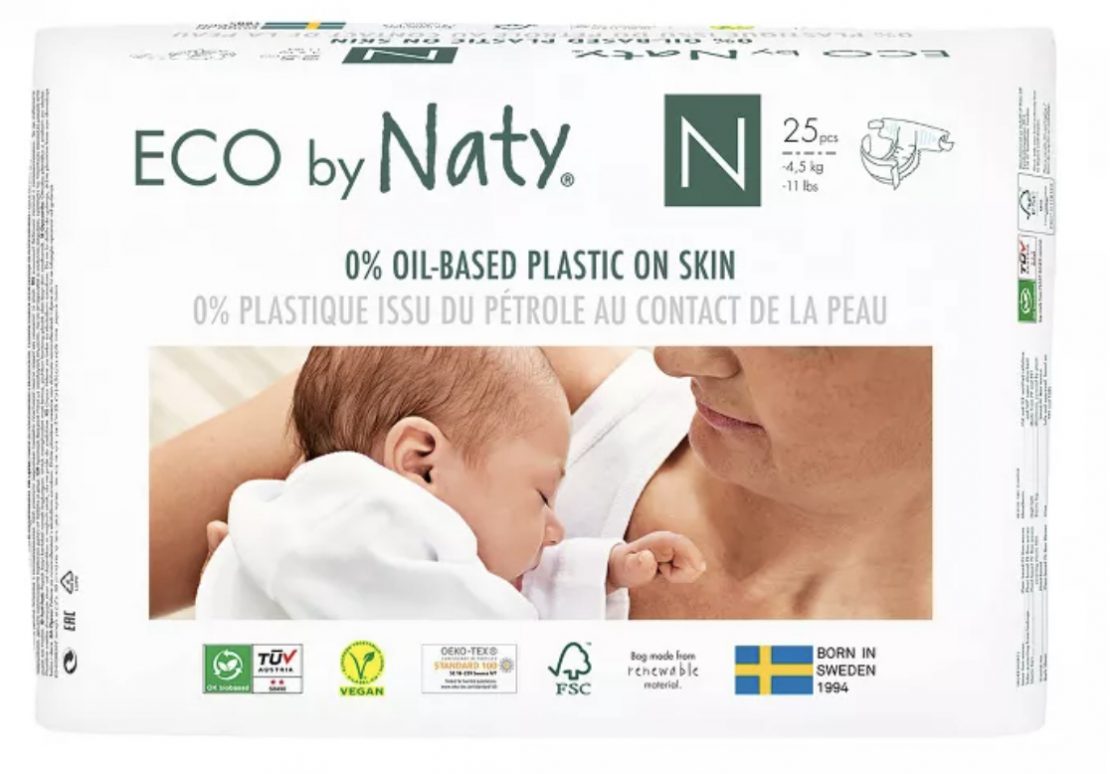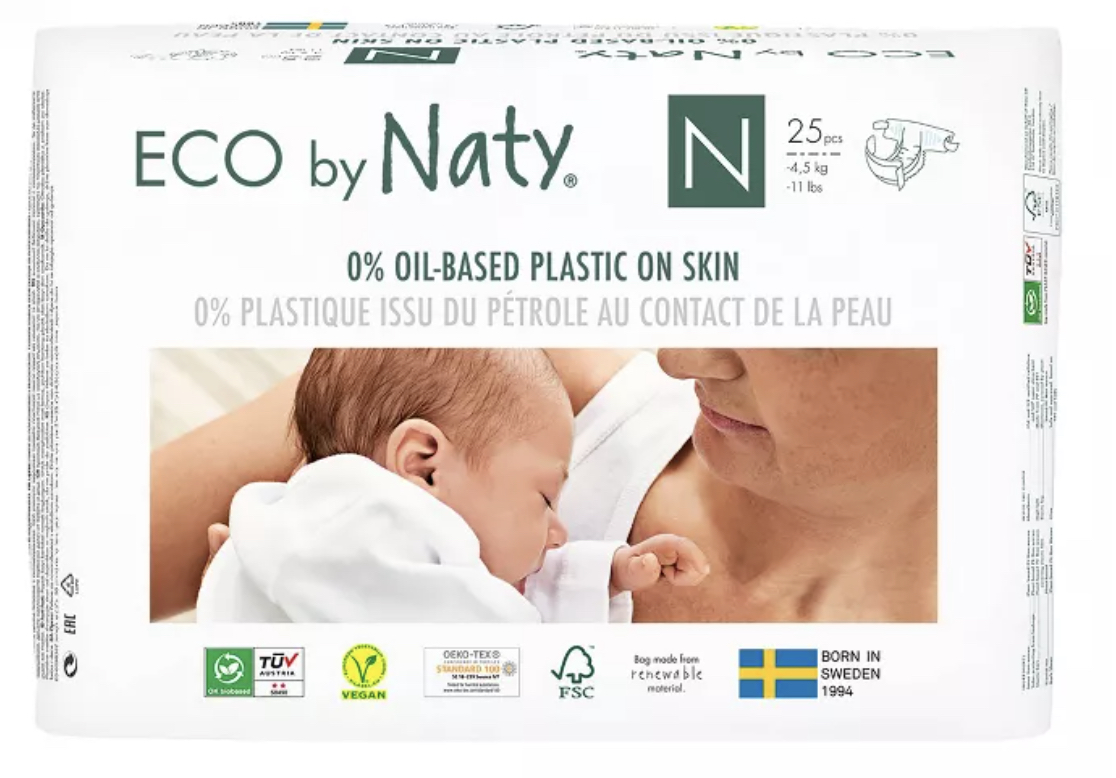 The plant-based film on these Naty-Eco diapers breathes, unlike plastic, which results in an airier, drier and more comfortable diaper. This also helps to prevent diaper rash, a big plus for moms.
The main absorbent of the diaper is wood pulp, which is responsibly harvested from Scandinavian forests and carries an FSC certification. This eco-friendly diaper choice is safe for both baby and the planet.
First eco diaper with OK Biobased Certification.
Contains no fragrance, dioxins, phthalates, dyes, or latex.
Designed to minimize the risks of allergy and diaper rash.
Caboo: Bamboo Baby Wipes Flip Top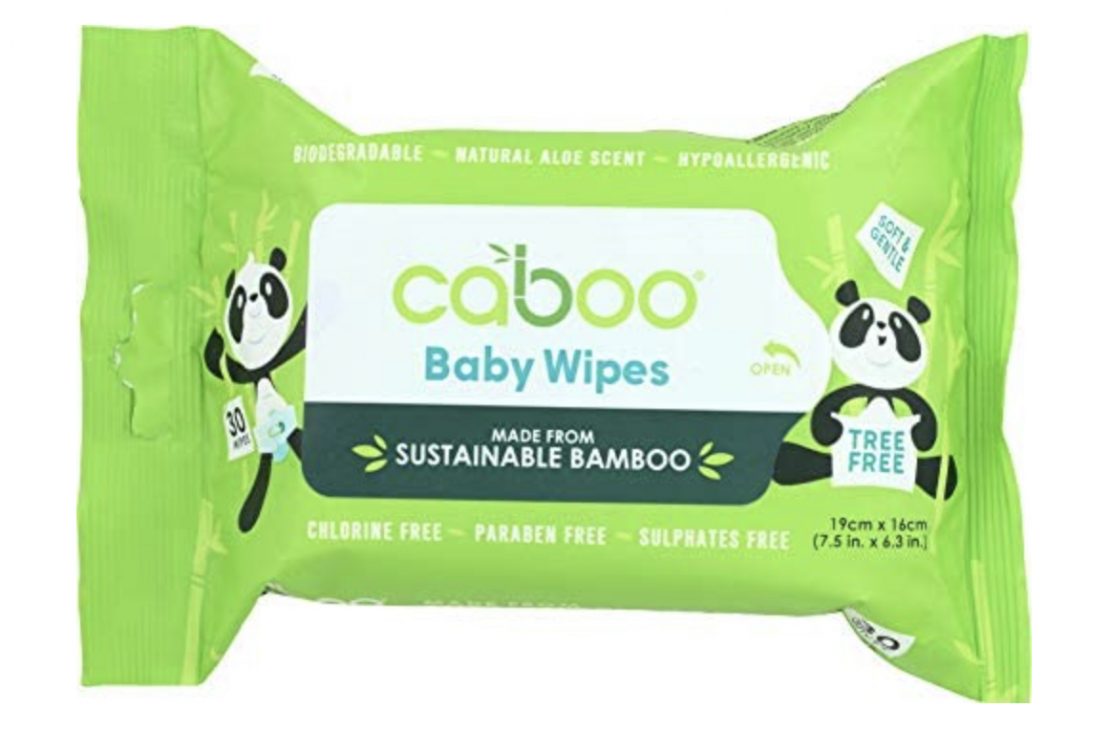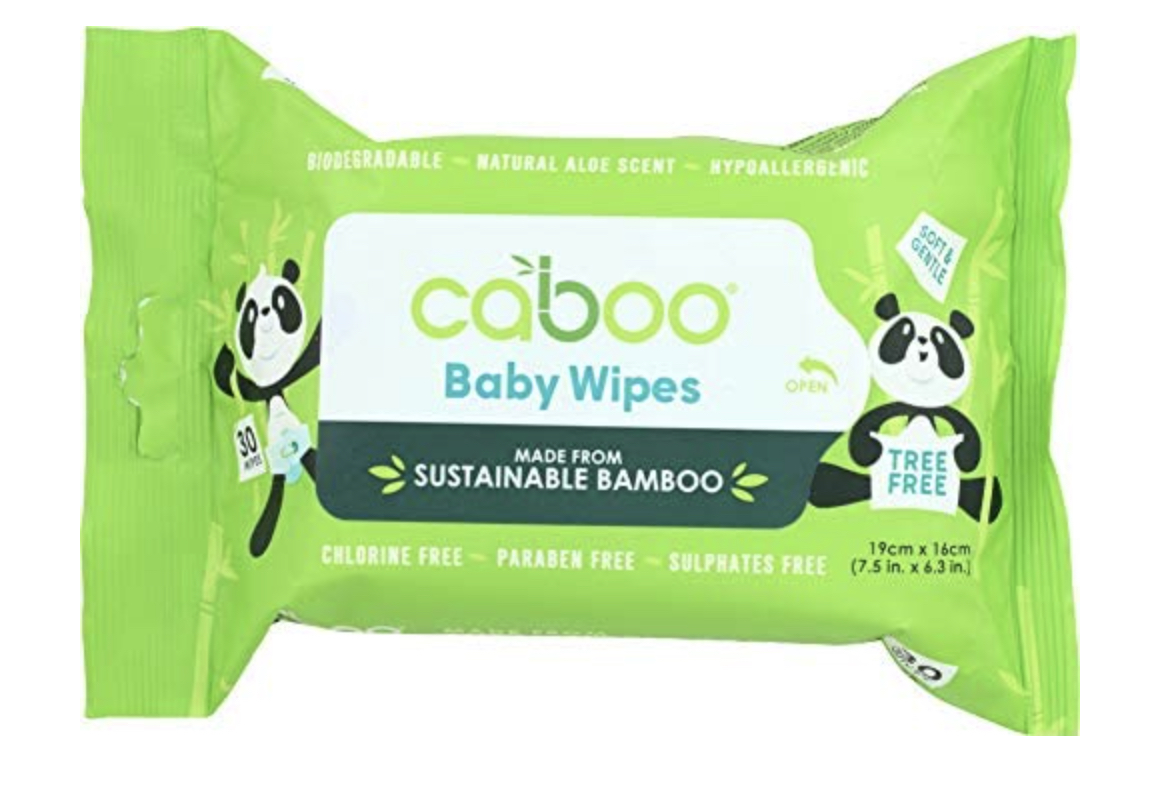 Tree-free baby wipes made from sustainably harvested oeko-tex ® certified bamboo spunlace. Caboo is a sustainable alternative to regular wipes. These grab-and-go packs are perfect for cleaning messy hands & faces, light spills and of course little baby bums.
Enriched with Vitamin E, chamomile, and aloe to soothe delicate skin.
Made from sustainable, 100% tree-free organic bamboo.
Chlorine-free, BPA-free, and paraben-free.
Compostable in as fast as 4 weeks.
Weleda Calendula Diaper Rash Cream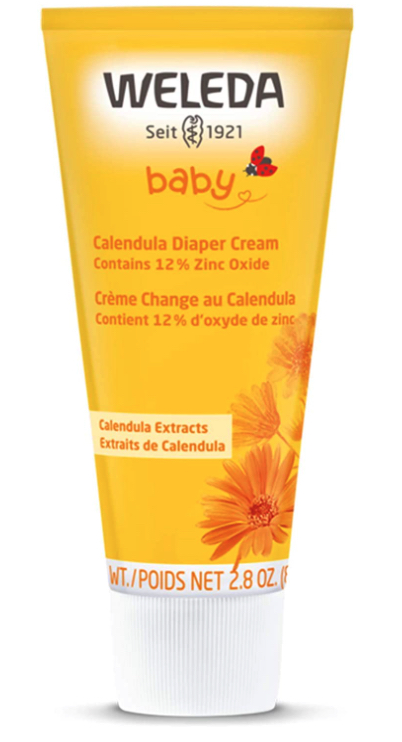 Weleda is Europe's #1 leading natural organic baby diaper rash cream. It uses anti-inflammatory Calendula extract and beeswax to soothe dryness and add a layer of protection for a baby's delicate bottom.
Certified by NATRUE.
Free from synthetic preservatives, fragrances, colorants, and mineral oils.
Safe for sensitive skin.
Over 3,000 Amazon Reviews with an average rating of 4.7 Stars.
Wholesale Baby Food:
Parents look for organic baby food brands to reduce their baby's exposure to pesticides, antibiotics, and synthetic hormones. Here's some popular wholesale baby food items to add to your online store.
Happy Baby: Puff Sweet Potato Carrot Organic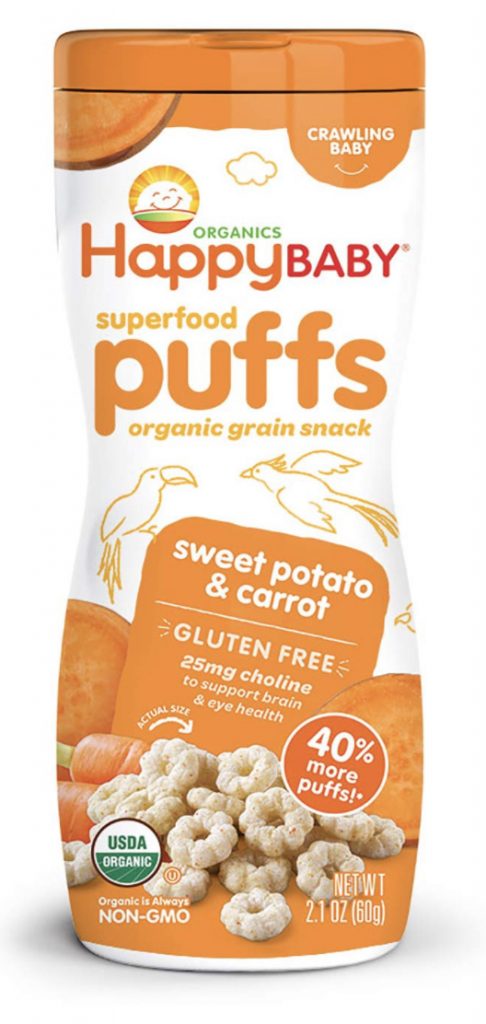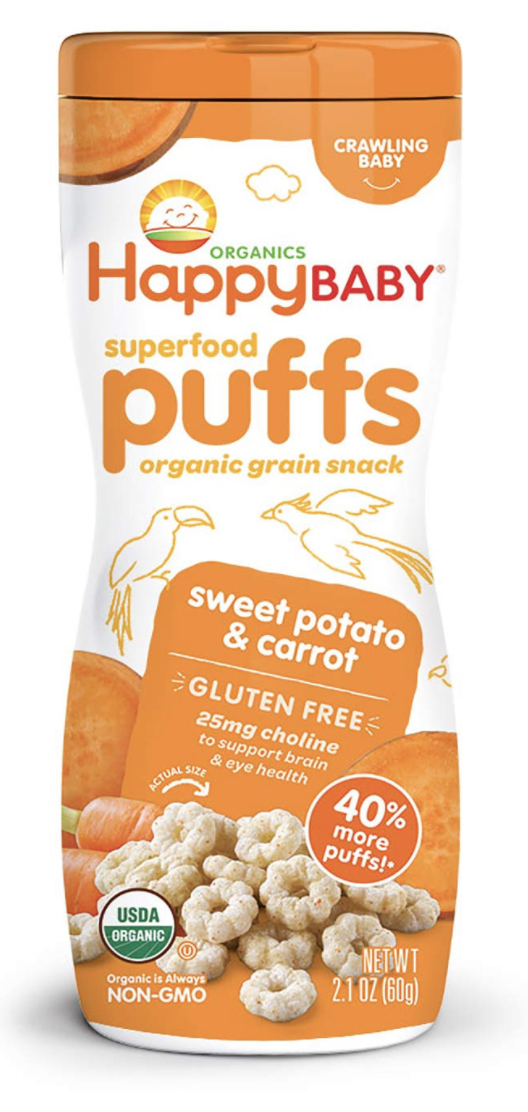 These snacks are from mom-founded and parent-operated brand Happy Baby. Little ones love these fun treats, and moms feel good about giving them.
No artificial hormones, toxic pesticides, or GMOs.
Fortified with Choline for eye and brain health.
Small size and texture help teach babies self-feeding.
Average rating of 4.6 stars on Amazon.
BABY'S ONLY: Organic Toddler Formula Dairy Iron Fortified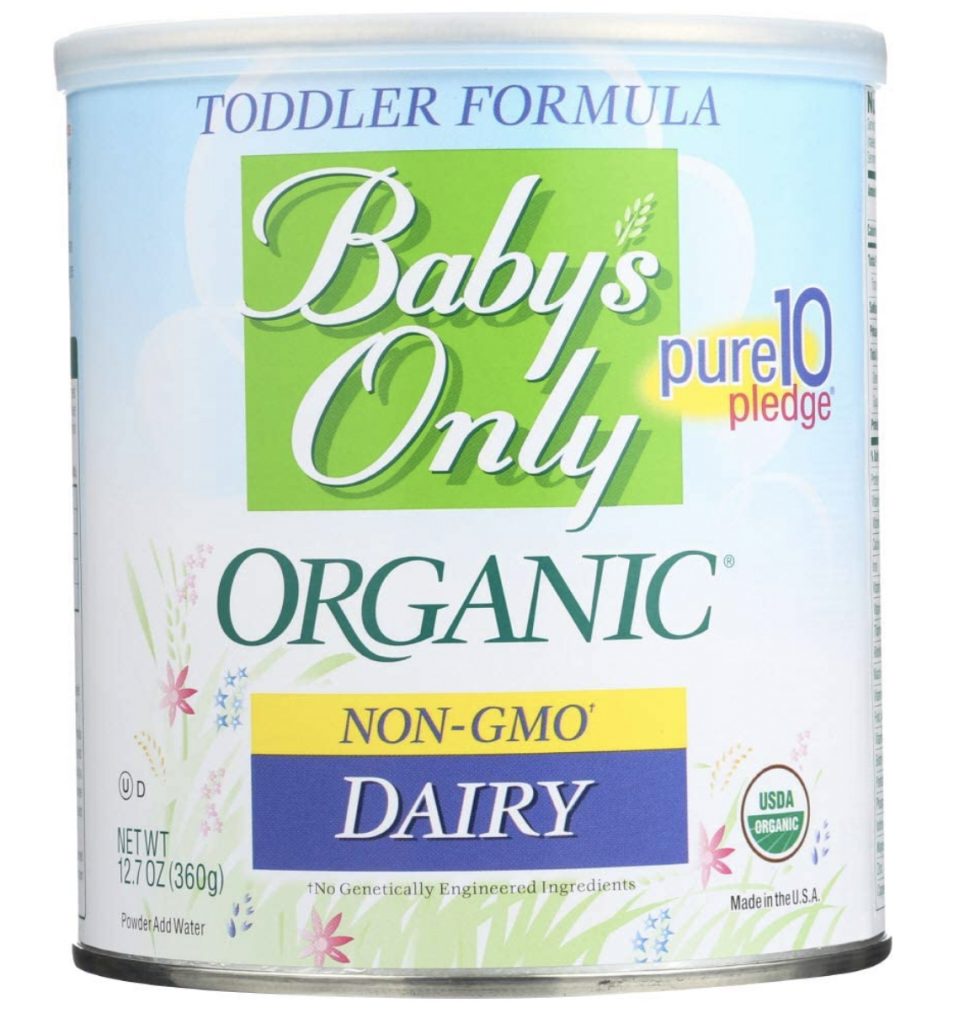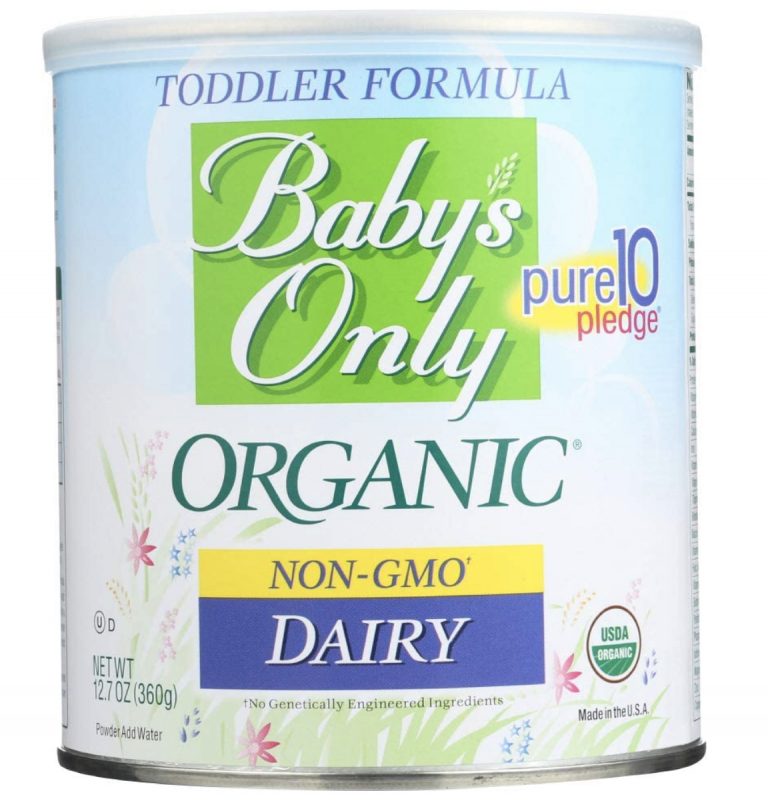 The original and best-selling organic baby formula brand since 1999. Baby's Only formula contains DHA and ARA, which have been clinically shown to support mental and visual development in children.
Certified USDA Organic; No hormones, antibiotics, harmful pesticides or fertilizer.
Uses Organic Certified DHA & ARA derived which supports brain and eye development.
Rated "Best in Class" by CleanLabelProject for superior nutrition and purity.
Over 2,080 Amazon Reviews with an average rating of 4.6 Stars.
Organic baby formula keywords have 25K monthly searches on Google!
Happy Baby: Probiotic Oatmeal Baby Cereal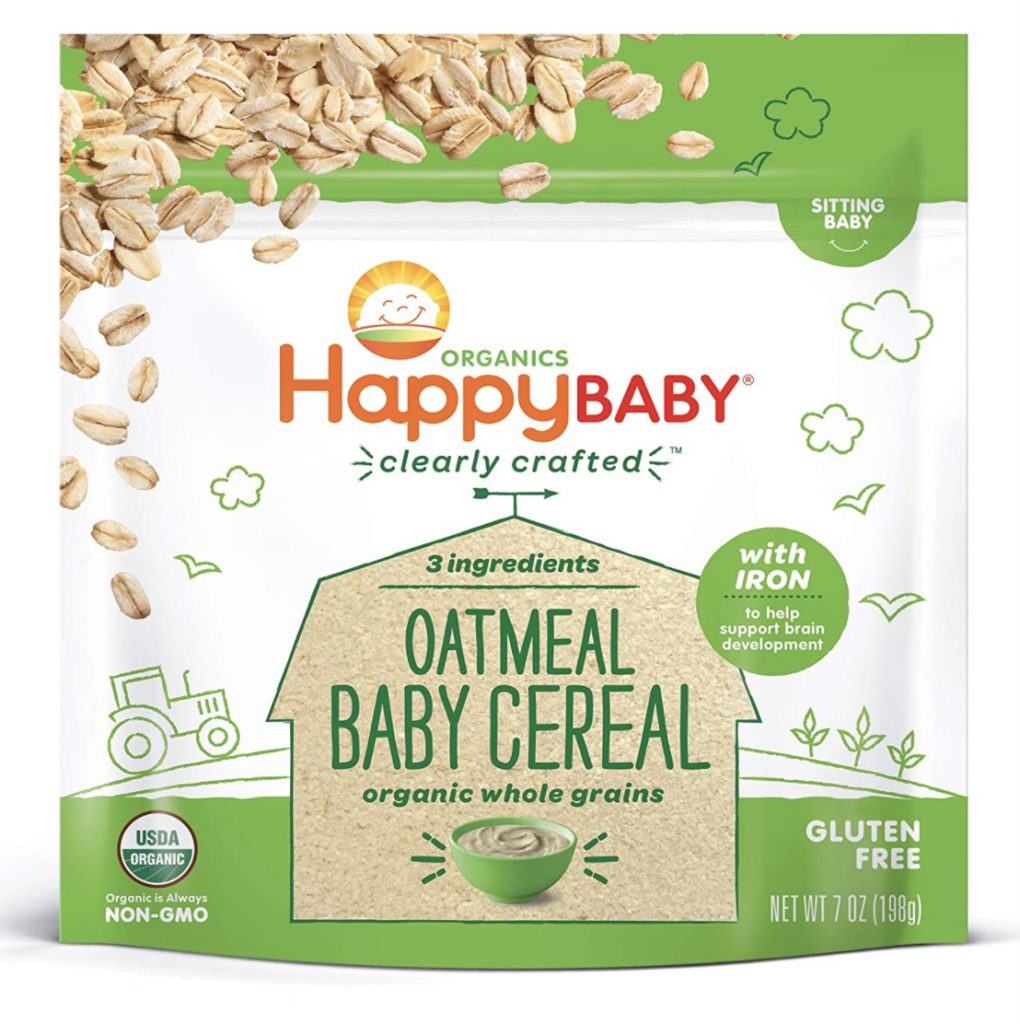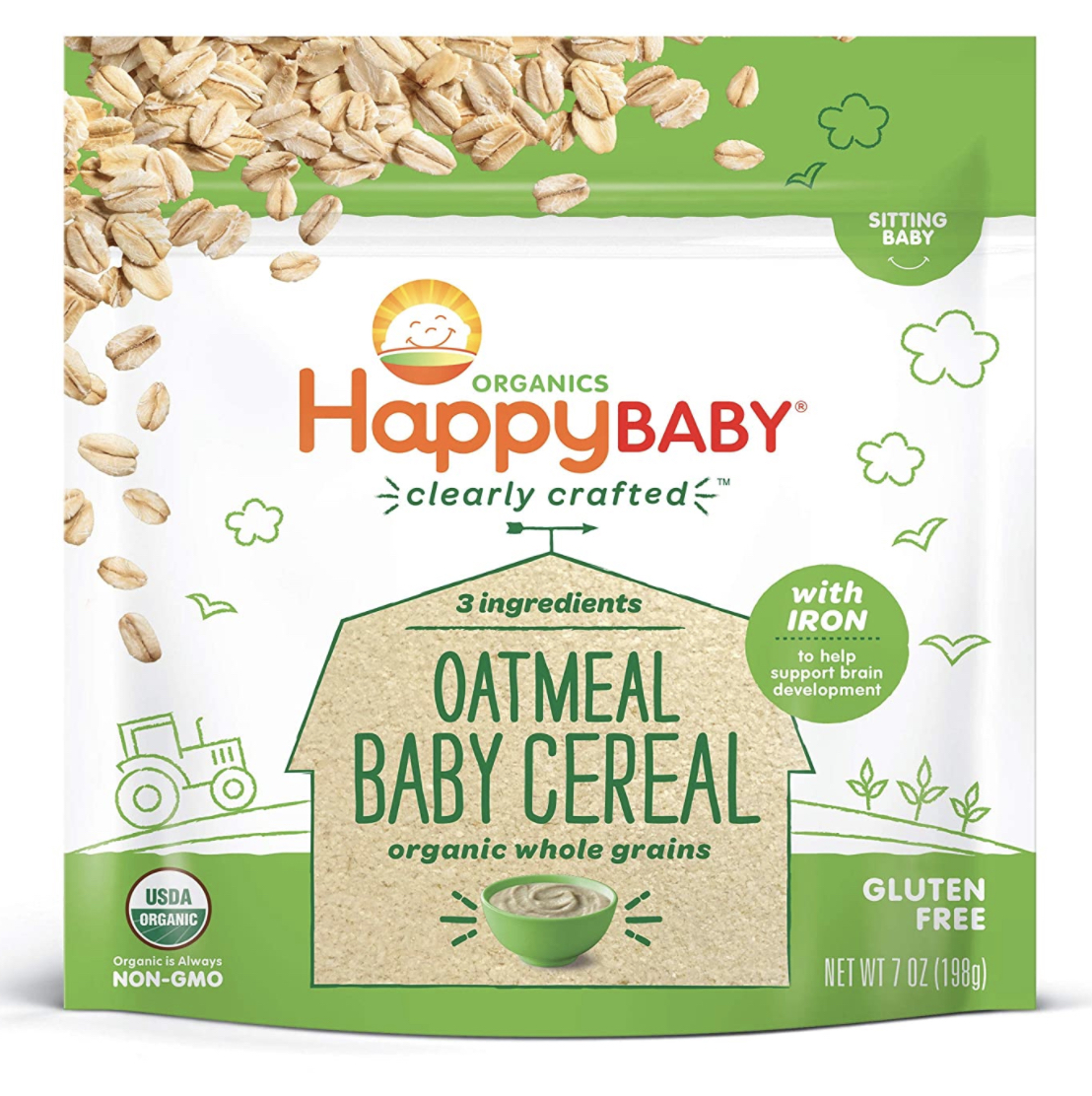 Clearly crafted oatmeal cereal is made with organic oats, Vitamin C & iron that help support the baby's brain development. Plus the silky-smooth texture is ideal for babies newly exploring taste and texture. Bonus, it comes in an easily resealable pack!
USDA Certified Organic.
Non-GMO and gluten-free.
Developed for specific stages of development, this product is for sitting babies.
Over 1,880 Amazon reviews with an average rating of 4.7 Stars.
Wholesale Baby Health Products:
More and more moms turn to all-natural health remedies for their babies. Here are a couple of popular choices that are great for resale.
Hyland's Baby Nighttime Oral Pain Relief Tablets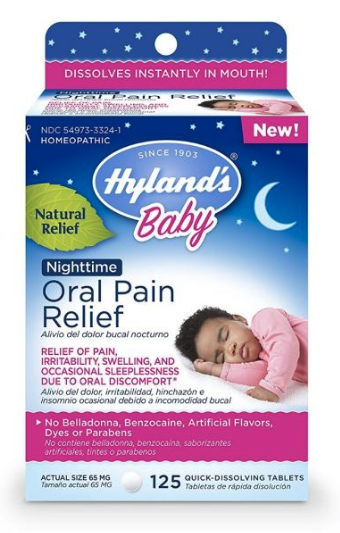 This gentle homeopathic formula is made with all-natural active ingredients, which makes parents happy. Plus it helps teething babies sleep, which makes parents really happy.
Contains no Belladonna, Benzocaine, artificial flavors, dyes, or parabens.
Follows the manufacturing and quality practices outlined in the U.S. Homeopathic Pharmacopoeia.
Rated 5.0 Stars on Amazon!!
Hyland's Baby Oral has 1,000 monthly searches on Google.
Zarabees: Baby Cough Syrup & Mucus Relief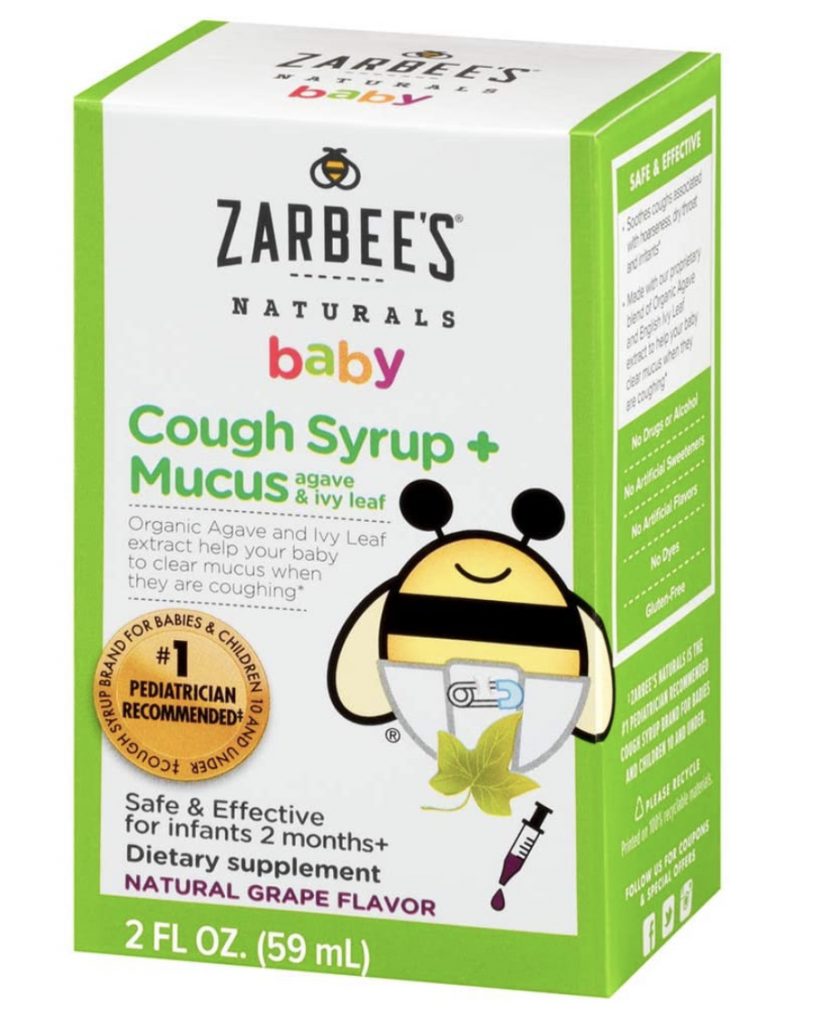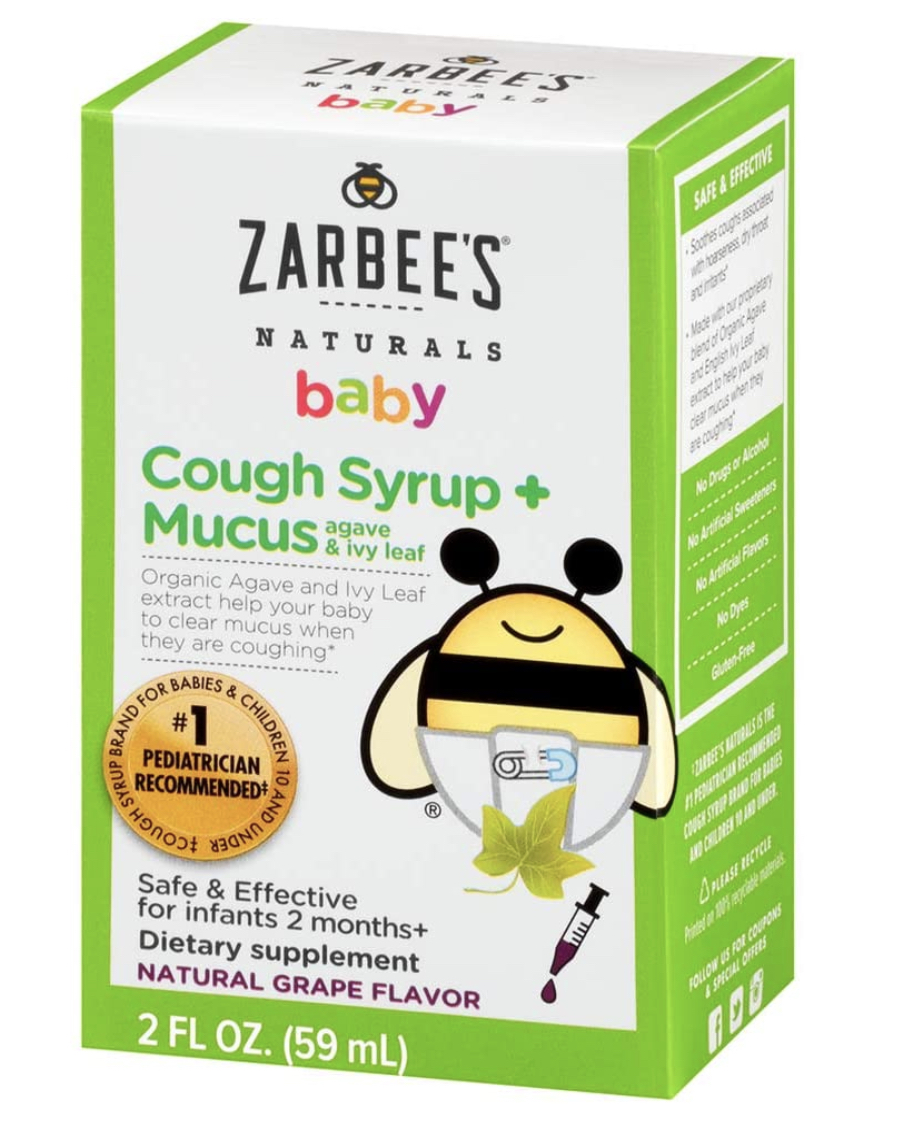 This Cough Syrup was created by a pediatrician and features organic agave syrup and English ivy leaf extract to help your baby clear mucus when coughing. It contains no honey, so can be safely used by infants under 2 months. Zarabees syrup is an effective way to calm coughs associated with hoarseness, dry throat, and irritants.
Safe and chemical-free.
All-natural ingredients.
Over 3,600 Amazon reviews with an average rating of 4.7 Stars.
Mommy's Bliss: Gripe Water Night Time
A specially designed and gentle remedy from Mommy's Bliss, made to ease your baby's tummy troubles while promoting restful sleep. This best-selling product relieves occasional stomach discomfort from gas, colic, fussiness, and hiccups.
No alcohol, dairy, or dyes.
Gluten-free, soy-free, and paraben-free.
100% natural and plant-based.
No artificial colors, flavors, or additives.
Average rating of 4.6 stars on Amazon.
Tips For Selling Baby Products To Parents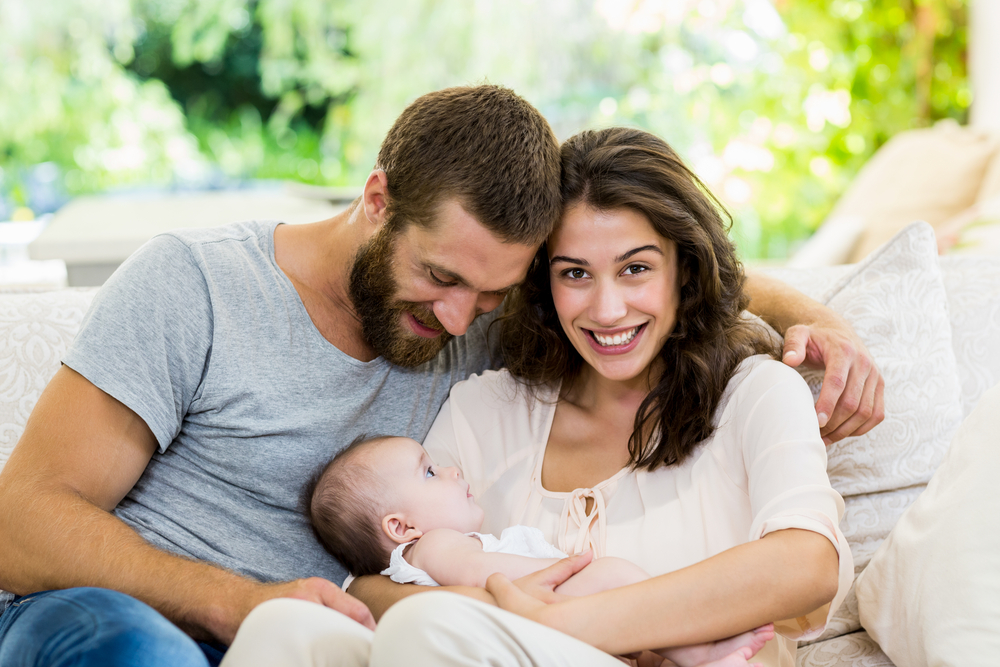 The global baby care products market is projected to be worth approximately 109.13 billion U.S. dollars worldwide in 2026. This is a substantial increase from 73.86 billion U.S. dollars, the estimated value of the market in 2018.
What does this mean for entrepreneurs like you looking to get a piece of the action? It means the online demand for baby products will continue to grow. It also means the baby market will get more competitive, so you need to develop tactics to help your brand stand out from the pack.
Clever marketers look for ways to capitalize on the needs of parent consumers to boost the sale of wholesale baby items.
For More Marketing Tips | Complete Marketing Guide For Dropshipping
Show parents that the baby products you offer are high quality, safe, and will make their lives easier, and you'll build trust. When shoppers trust you, they're more likely to come back and buy more from your brand.
Here are our top 4 tips for marketing baby products to parents online.
1. Make It Easy To Buy
Between juggling work, kids' activities and household chores, busy parents don't have a lot of time to shop at brick and mortar stores. Make it so they don't have to.
Offer popular baby items in your online store and have them shipped directly to their house. For new parents buying online isn't a luxury, it's often a necessity. Let them know you're there to help.
In your marketing copy, remind parents how convenient and time saving it is to order products online.
You can make online shopping even more enticing by telling them things they can do with the time they save. Things like spending more time with their new baby, taking a shower, or getting some much needed rest.
2. Choose Baby Products That Solve A Problem
What problem does your product solve for the average parent? The answer to this question can quickly define the message you need to promote on your site.
Parenting is stressful. Demonstrating how your product can solve a stressor and make the parenting experience more enjoyable is how you entice parents to buy.
For example, if you're selling Hyland's Nighttime Oral Pain Tablets you might say, "Teething baby keeping you up at night? Try these homeopathic nighttime pain relief tablets and both you and your baby can finally get a good night's sleep."
That type of messaging resonates with parents. They look for brands they feel are genuinely trying to help make parenting easier.
3. Offer Safe, Quality Baby Items
Safety is the number one concern of parents. To market your product, a feeling of trust and security must be felt by your target customer.
Explain how the product was tested, whether it's certified organic or non-GMO, if it's free from toxins and harmful chemicals, etc. This is another way to help build trust, and parents need to fully trust a product before they will buy it for their baby.
4. Increase Your Brand Credibility
The power of word of mouth is just as strong online as it is in a local mom group. As a result, sharing rave reviews from other parents can be a great way to develop instant credibility.
In other words, be sure to feature customer reviews on your product pages!
Moms especially look for testimonials and reassurance from other moms that the baby product they are purchasing works in the real world. There are lots of helpful Shopify review apps available that make adding product ratings to your online store a breeze.
Find The Best Wholesale Baby Items On GreenDropShip!
You can find all these amazing wholesale baby items at GreenDropShip! Just become a member, add them to your online store, and start selling them right away! We're both a wholesaler and dropshipping supplier, meaning that we offer a hybrid model of dropshipping services and bulk-buying for inventory-holding stores.
We also have a Shopify dropshipping app available, giving you seamless integration to your online store and allowing you to add products with just a few clicks and no spreadsheets. If you'd rather not use our app, then you can still use our product feeds to easily add products to your Shopify, WooCommerce, or Amazon/eBay stores.
GreenDropShip members also get access to our amazing selection of premium, specialty, and gourmet products, including:
General health and wellness products
Vegetarian, vegan, and plant-based groceries
Various groceries, including beans and rice products
Energy drinks, juice, yerba mate, natural soda, coffee, and wholesale tea
Organic sugar, honey, and natural sweeteners like Stevia or monkfruit
Dairy and plant-based milk, including soy, oat, almond, and rice milk
All kinds of snacks, including gourmet chocolate, candy, and exotic snacks
Baking ingredients, including flavor extracts and different types of flour
Cooking ingredients, including seasoning, herbs, and spices
Sauces, marinades, and dressings
Vitamins, supplements, minerals, and digestive aids
Meal replacements, protein powders, and weight loss products
Skincare, haircare, and beauty products
Home goods like detergents, soaps, and cleaning supplies
Pet food, treats, and supplements
Essential oils and aromatherapy diffusers
Most of these natural and organic products are made in the USA and come from brands that consumers know and love. Become a dropshipping member and we'll store, pack, and ship your orders to your customers!
Join GreenDropShip today and start making sales!