Spice It Up! Amazing Wholesale Spices To Sell Online
Savvy online food retailers know that wholesale spices are a pantry staple you definitely want to stock in your eCommerce store. Why? Because Americans love their spices! So much so that the U.S. is the number one importer of spices in the world.
Modern consumers' willingness to pay a premium for new flavors has been driving the demand for ethnic products like spices. Plus there's been a lot of recent research about the associated health benefits of certain spices, which further fuels the growth of spice sales.
Basically, spices are a must-have for every kitchen. We'll help you take advantage of this growing market by sharing the best ways to sell spices online.
In addition, we'll give you some tips for marketing spices to consumers, and clue you in as to what types of wholesale spice products you should add to your online inventory.
How To Sell Spices Online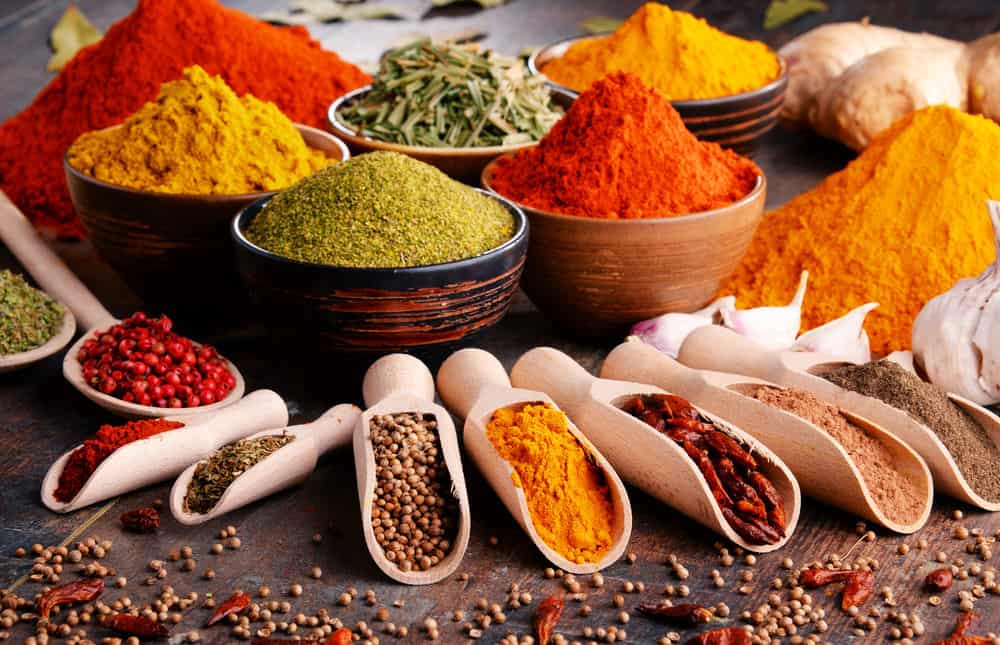 So now that you know you want to offer spices in your online store – you're probably wondering, "How do I start selling them?"
RELATED ARTICLE: How To Start An Online Store: 8 Easy Steps
There's more than one way to sell wholesale spices online. As an entrepreneur, you need to determine which method will work best for your unique business needs.
Let's go over the three (3) most common retail models for food resellers; bulk-buying wholesale spices, Fulfillment by Amazon (FBA), and – our favorite – dropshipping.
1) Buying Wholesale Spices In Bulk For Resale
With this model, you pay wholesale prices for a large volume of spices and then keep this inventory until you sell it off. As a result, this model is also known as inventory-holding. Since you're buying in large quantities, you might be able to negotiate a better wholesale price from your supplier.
However, you're then responsible for storing, packing, and shipping the orders to your customers. This means you'll need to have access to warehouse or storage space, as well as the resources required for shipping and handling.
Additionally, wholesale spices are still considered a food product, so you'll have to follow all the storage best practices and proper inventory management.
Stored spices will also lose their flavor over time. So if you're buying wholesale spices in bulk, you need to be selling at a volume high enough to turn over your product while it's still fresh.
Therefore, projected sales volume is an important consideration when deciding if bulk buying is the right retail method for your business.
2) Fulfillment By Amazon (FBA)
Another option used by some online business owners is Fulfillment by Amazon (FBA).
With FBA, you pay Amazon to store and ship your inventory from one of their fulfillment centers. If a customer buys a product from your online store, Amazon will pull, pack, and ship the item on your behalf.
Many online sellers who use FBA actually own the inventory that they sell via Amazon. Or you can buy products in bulk from wholesale spice distributors, such as GreenDropShip, who will then prep the products and send them to Amazon's fulfillment centers.
The benefit of FBA is you're able to tap into Amazon's brand recognition, quality service and huge customer base.
One potential drawback, however, is that keeping track of inventory can be tricky. And you have to pay based on how much inventory Amazon stores for you, as well as for how long they store it. This will likely eat into your profit margins.
This means in order to be successful with FBA, you need a good understanding of sales volumes and forecasts so you're able to keep just the right amount of inventory to maintain a profit margin.
3) Dropshipping Spices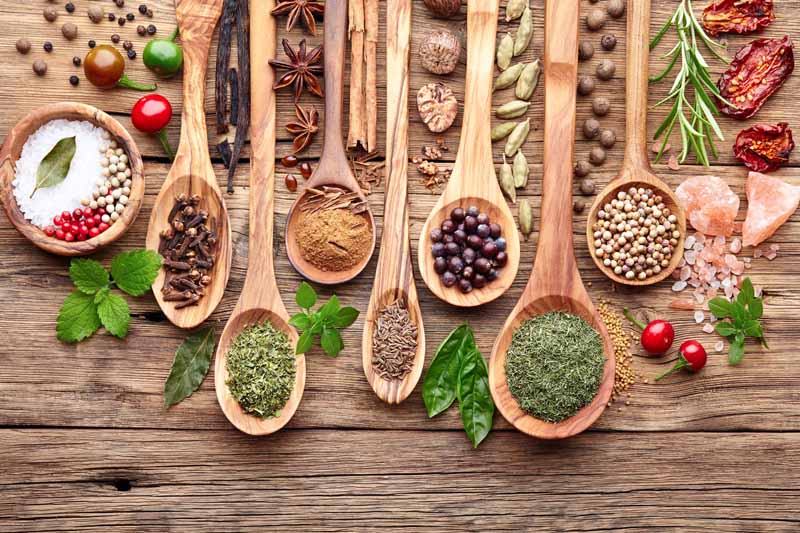 And finally, there's dropshipping. We think there's no easier way to resell products, like wholesale spices, from the comfort of your own home.
Dropshipping enables you to start selling with:
Low startup costs
No inventory or warehousing concerns
Not dealing with shipping and handling
With dropshipping, sellers like yourself are spared the headache of handling any inventory. Your supplier maintains the inventory for you, then ships orders to your final customer. How easy is that?


You won't have to worry about buying a space to store products or risk your capital to bulk buy inventory. You can start a dropshipping business with almost no cash upfront, without worrying about spices sitting on the shelf too long and losing flavor.
Instead, you can focus your time and energy on what you do best: marketing to attract the right niche customers to your website. Then let a reputable dropshipping supplier, like GreenDropShip, handle the logistics for you.
We'll pull, pack, and ship products directly to your buyers, without any branding on the packaging, so your customers won't know the order came from us. You pocket the difference between the wholesale spice price and the amount you sold it for. That's money in the bank with every online sale!
Plus, you can use an e-commerce platform like Shopify, WooCommerce, or Amazon/eBay to quickly and easily create an online store. And if you partner with a supplier like GreenDropShip, you can easily import products from whichever platform you choose.
Setting up a food and beverage dropshipping store at GreenDropShip is easy! Plus GreenDropShip gives you the ability to use any of the 3 retail models we mentioned above. We even offer Amazon FBA prep services, at no extra cost to our members.
RELATED ARTICLES:
How Do I Find A Wholesale Spice Supplier?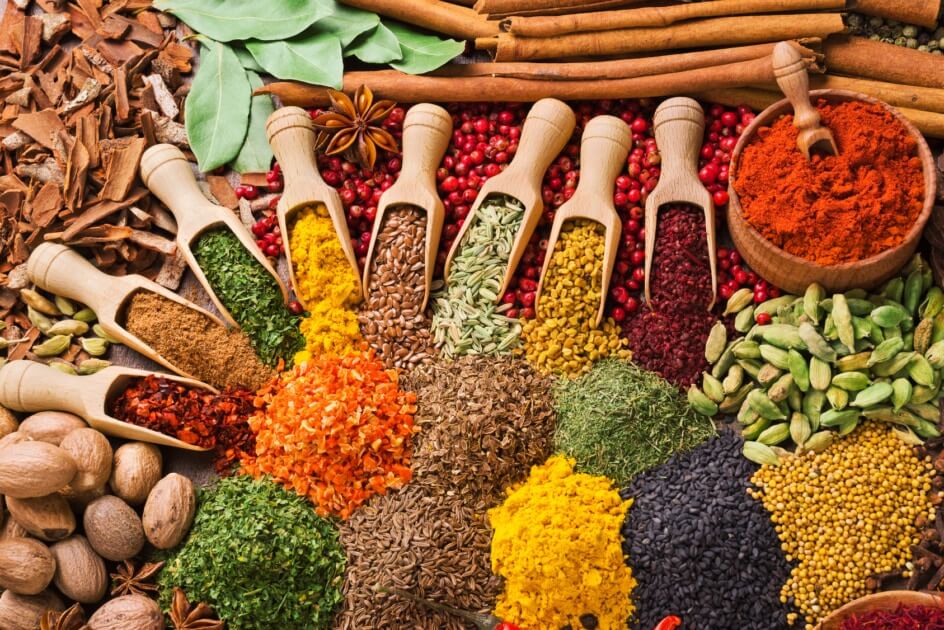 You've decided to sell spices online, either organic or just regular products. That's great! This is a potentially profitable product and a solid addition to any eCommerce store.
However, you need to find a source of wholesale spices, whether it's organic and/or regular brands. This is crucial for your success, so you should take the time to pick the right supplier for your needs.
So how do you find the right wholesale spice supplier/wholesaler/distributor?
1) Do A Google Search
This is pretty self-explanatory: just search for a wholesale spice supplier. However, there are multiple terms that you can use more or less interchangeably, including:
Suppliers
Dropshipping suppliers
Wholesale suppliers
Wholesalers
Dropshipping wholesalers
Distributors
Wholesale distributors
Wholesale dropshippers
Dropshippers
If you decide to focus on organic products, then you should just combine the search terms organic and spices with one of the terms in the list above.
2) Use A Directory To Find Wholesale Spice Suppliers
You could also check supplier directories like:
However, most of these supplier directories have paid memberships or require payment. As a result, if you're trying to keep your startup costs as low as possible, then this might not be the best choice.
3) Contact Wholesale Spice Manufacturers
You could also contact the manufacturer and ask them who supplies their spice products wholesale.
In other words, you're basically going straight to the source to find the best supplier. Plus, if you decide to focus on selling organic food and ingredients, then you can differentiate between organic and regular brands.
Some of the most common wholesale spice manufacturers include:
Alessi
Morton & Bassett
Simply Organic
Bragg
Badia
B & G Foods, Inc.
Everest
Frontier Co-op
Sauer Brands
McCormick & Company, Inc.
4) What To Look For In A Wholesale Spice Supplier
There are certain characteristics you should look for in a wholesale spice supplier, whether it's an organic or regular brand.
That being said, they should have:
In-demand brands and products
Good wholesale prices
Short lead times for shipping
Competitive membership fees
Innovative tools to help you succeed
Additionally, you should choose a wholesale spice supplier in the USA instead of one based overseas.
China-based suppliers are especially popular because they frequently offer lower prices, but they also have longer shipping times, lower quality products, a language barrier, and a near-total lack of customer support.
RELATED ARTICLES:
GreenDropShip is a perfect choice! We're a supplier/wholesaler that gives our members both a dropshipping program and the ability to buy in bulk as well as Amazon FBA prep services.
We carry thousands of natural and organic products, including wholesale spices and other categories like groceries, beauty products, health and wellness, home goods, and baby products.
We also offer a Shopify dropshipping app that makes it easy to add these products to your Shopify store!
Why Should I Choose Organic Wholesale Spices?
If you decide to start selling spices online, then you'll be faced with an important decision: Should I sell organic or regular spices?
Wholesale spices are a food item, and there's no doubt that the global organic food market is getting huge. In fact, it should reach $380.84 billion in 2025 and is also projected to grow at a CAGR of 14.5%.
Plus, there are some other very compelling reasons for choosing organic wholesale spices, including:
Organic food is perceived as healthier by consumers.
There are no artificial additives, colors, or flavors.
Wholesale organic spices don't use fillers.
The process of making organic spices is more eco-friendly.
Organic spices usually taste better.
Spice farmers are paid better wages.
The spice farming techniques used are more sustainable.
Demand is growing, especially among younger consumers.
It's part of the clean eating trend that's growing worldwide.
As you can see, there are plenty of good reasons to choose organic wholesale spices for your online store!
RELATED ARTICLES:
The Market For Wholesale Organic Spices Is Stronger Than Ever
There is a growing demand among consumers for organic spices – it's an expanding market that's seeing particularly strong growth with online shoppers.
In fact, according to Grand View Research, the global seasoning and spices market was estimated to be $38.35 billion in 2018.
Plus, it's projected to grow at a compound annual growth rate (CAGR) of 5%, eventually reaching a size of $22.98 billion by 2025.
This same study concluded that consumers are increasingly willing to pay premium prices for high-quality food ingredients, thereby driving market growth. Plus, the increased demand for ethnic foods and dishes is also strengthening the overall market.
Additionally, this increased demand for organic spices is part of the overall increased demand for organic foods. Rising awareness regarding the harmful effects of chemicals, pesticides, and additives is making consumers turn to organic alternatives.
Let's take a look at a graph from the study: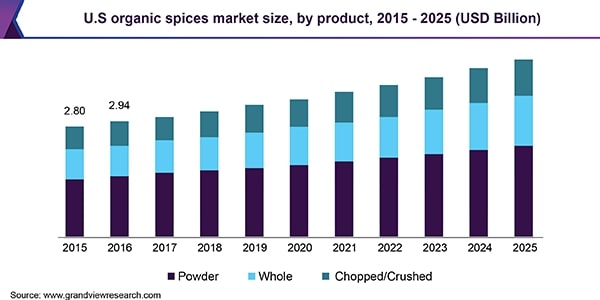 As you can see, there is consistent growth over the entire forecast period. Plus, it also shows that powder organic spices are clearly the most popular form for consumers.
Let's take a look at another graph from a different study:
Here you can see which types of wholesale spices are most popular with consumers. Surprisingly, turmeric is clearly dominating, probably because of its extensive health benefits.
How To Market Spices To Consumers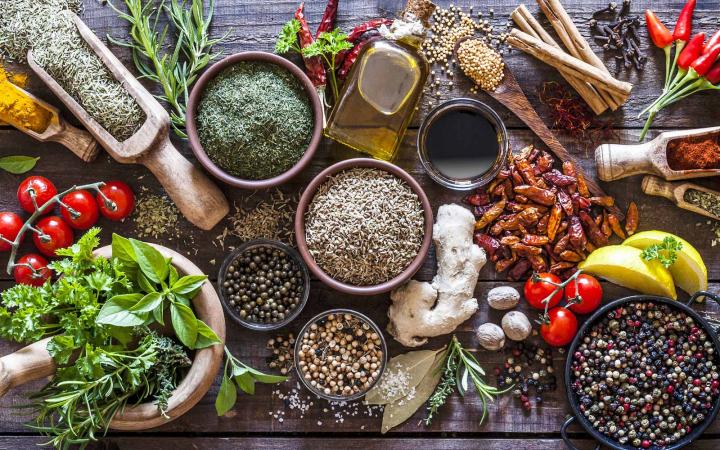 So you've decided to sell spices online – you found a wholesale spice supplier and you've chosen the retail fulfillment model that works best for you. What's left? Designing a marketing strategy and picking the spice products you want to carry!
Start by putting yourself in the mind of your customer – how would they search for spices online? What would they want to know? Then tailor your copy to match their search intent and the keywords associated with that intent.
You also want to clue your customers into the features and benefits of the products you offer. Let them know what a product is (feature) AND what it will do for them (benefit).
Here's a good example. It's helpful for consumers to know that the spice turmeric contains an antioxidant called curcumin (a feature). But it's even more compelling to know that curcumin makes turmeric a powerful anti-inflammatory that can help with joint swelling and pain (a benefit).
Once you identify the features and benefits of the spices you choose, you can move on to other important aspects of your marketing plan. This includes punching up your product descriptions and using storytelling to engage your customers.
RELATED ARTICLES:
1) Spice Up Your Product Descriptions
Here's a marketing tip you don't want to ignore: high-quality product descriptions are crucial for your online store!
A common mistake rookie entrepreneurs make is to stick with whatever product description is included in the data feed from your wholesale supplier. While this information is an excellent starting point, you want your store and brand to stand out from the competition.
One way to do that is to spice up your product descriptions!
RELATED ARTICLE: 5 Killer Product Description Templates That Sell
A solid description will be detailed and educate consumers on both the features and the benefits of your products. You also want your messaging to directly address the wants and needs of your ideal customer. What do they care about? What would make their life easier/better?
High converting product descriptions need to include a clear call-to-action (CTA). You want customers to buy spices from you today, right? Then you need to tell them that!
Buy Now, Join Now, and Sign-Up Today are the kinds of immediate CTAs that are critical for effective product descriptions and can increase conversions and sales. Bring a sense of urgency to your copy so customers don't leave your website without making a purchase.
It's also important to do some keyword research and include popular search terms in your product descriptions to improve your organic search rankings. Search engine optimization (SEO) tools like Keyword Planner, MOZ, Ahrefs, or SemRush can help you find the best keywords for your business.
RELATED ARTICLE: Shopify SEO Guide For Dropshipping: Tips To Rank Higher
2) Use Storytelling
Another very effective marketing tool is storytelling, also known as brand storytelling. Don't believe us? Studies have shown that humans are 22 times more likely to remember a fact when it is wrapped in a story.
Think of it this way: people memorize facts but they remember stories. They're also more likely to share a story with someone else and – if it feels authentic – it can build consumer trust in your brand and/or products.
RELATED ARTICLE: Dropshipping Branded Products: Guide for Online Retailers
How can you tap into the awesome marketing power of storytelling? By using a narrative to communicate a message. The goal is to make your reader FEEL something, to inspire them emotionally to buy your product.
Storytelling can help your customers understand why they should care about the spices you're selling. It works to build trust and to make your brand relatable.
Think about the story behind the wholesale spices you offer. What makes them interesting or special?
Is it a unique flavor that only comes from only one part of the world? Is it a special blend that makes chicken taste amazing? Does a particular spice have certain health benefits? Or is it 100% organic and sustainably grown?
RELATED ARTICLE: Powerful Content Marketing Strategies For Dropshipping
3) Share Recipes With Wholesale Spices
Another question to think about is how can your customers use these spices to cook something fantastic for their friends and family? Including recipe ideas and cooking tips is a great way to bring your spice story to life!
It's also an easy way to boost engagement with shoppers. Find recipes to share in your blog posts, social media pages, and Pinterest pins. For example, you could have a blog post that's something like Top 10 Dinner Recipes With Turmeric.
Pinterest is also perfect for sharing recipes, just make sure that you:
Always include a pinnable image on every blog post.
Include your store branding on all pinned images.
Include links back to your store or blog in the image description or the pin's source.
Embed pins on your blog since this is the best way to increase repins.
Always share your pins across all your social media accounts.
Finally, make sure you check out our other blog posts where we break down everything you need to know about marketing, including how to use social media effectively.
RELATED ARTICLES:
What Wholesale Spices Should I Carry?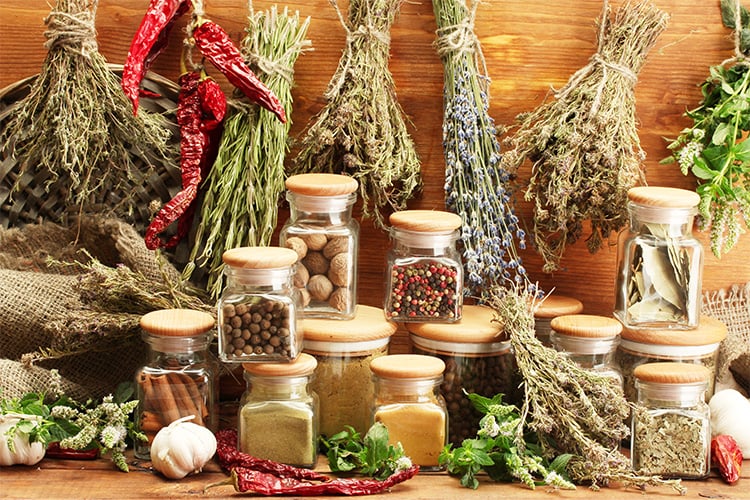 Like we said before, spices are big sellers and the market will only continue to grow.
Spices, and particularly organic spices, appeal to all kinds of niche consumers – from foodies to home cooks, bakers, health-conscious shoppers, and more. This means that with the right spin, you can market spices to entice almost any type of buyer.
Let's take a look at some of the best wholesale spices GreenDropShip has to offer.
Organic Wholesale Spices
According to Google Ads Keyword Planner, people conduct as many as 10K online searches a month for the term "organic spices". That means there are a lot of folks looking to buy organic spices online, which can be a big business opportunity for your eCommerce store!
Why would consumers look specifically for organic spices? It's probably because when you buy organic, you know exactly what you are getting. 100% organic basil is just that: basil. With no other additives or ingredients.
In the non-organic space, the FDA does not require spice manufacturers to label when they mix in other things like flour, sugar, rice, or salt to spices. They also don't require spice labeling for artificial colors, flavors, or preservatives.
Let your customers know that by choosing organic, they get more than just great flavor. They also get peace of mind knowing there are no additives hiding in their seasoning bottle.
Spice Hunter: Organic Ground Pepper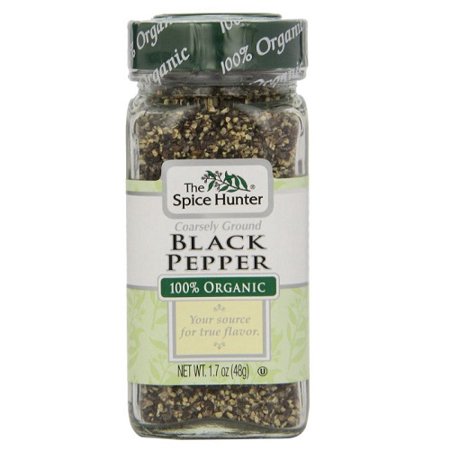 Any spice list is going to start with pepper. It's a pantry staple that every home cook needs. This means this is the kind of product that can get you repeat sales.
This particular coarsely ground organic black pepper imparts a vibrant aroma and pungent flavor to savory dishes.
100% Certified Organic
The term "organic black pepper" is searched up to 1K times a month on Google
This product is not available on Amazon, so you can stand out by offering it!
Simply Organic: Oregano
Oregano is another pantry staple all home cooks need. It's a great spice to use in Italian dishes, soups, and as a marinade for lamb. This particular brand is an extra fancy, organic Mediterranean oregano with a high oil content for potent flavor.
100% Certified Organic
Certified Kosher
Over 825 reviews on Amazon with an average rating of 4.8 Stars
Spice Hunter: 100% Organic Basil
Every kitchen needs basil. Basil goes especially well with Asian or Italian flavors, customers can toss it into a stir fry, use it to flavor meat and eggs, sprinkle it on pizza, or add to a classic marinara sauce. The options are endless!
100% Certified Organic
Kosher approved
This product is not available on Amazon, so you can stand out by offering it!
Morton & Bassett: Organic Pure Vanilla Extract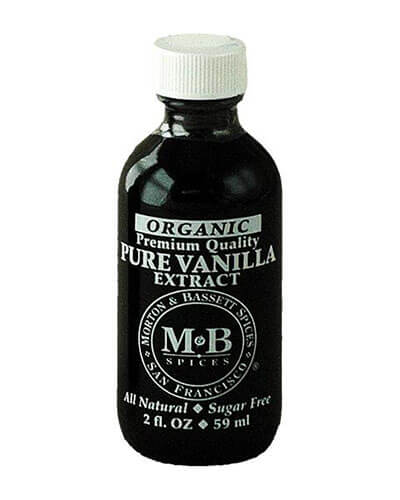 Vanilla is a common ingredient you might not consider a "spice", but for bakers it's definitely a pantry staple you don't want to forget. Why not take it up a notch and offer customers this high-quality organic pure vanilla extract option? The amazing flavor will make cookies, cakes, and pies next-level delicious!
Organic
Certified Kosher
Average rating of 5.0 Stars on Amazon!
Wholesale Spice Blends
Home cooks can get more bang for the buck when using spice blends. Think about it, instead of buying multiple items – your customers can get a single product that adds tons of great flavor to dishes.
Spice Hunter: Global Blend Organic Italian Seasoning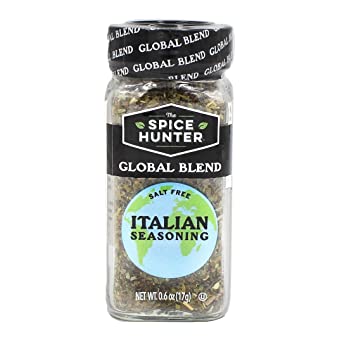 This is a classic spice blend perfect for all kinds of Italian dishes, chicken, fish, and soups. Contains a blend of organic basil, rosemary, marjoram, sage, thyme, and oregano. It's a great way to punch up the flavor of food, without adding any salt.
100% Certified Organic
Salt free and sugar free
Kosher approved
"Italian seasoning" is searched up to 100K times a month on Google!
Simply Organic: Pumpkin Pie Spice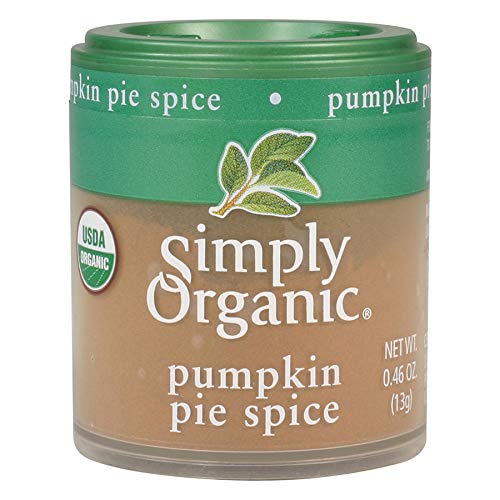 Pumpkin pie is a holiday tradition. Make baking easier by offering this organic spice blend to your customers. It's an especially big seller from October through January!
100% USDA Certified Organic
No artificial flavors or preservatives
Average rating of 4.5 Stars on Amazon
Chef Paul Prudhomme's Magic Seasoning Blends: Six Spice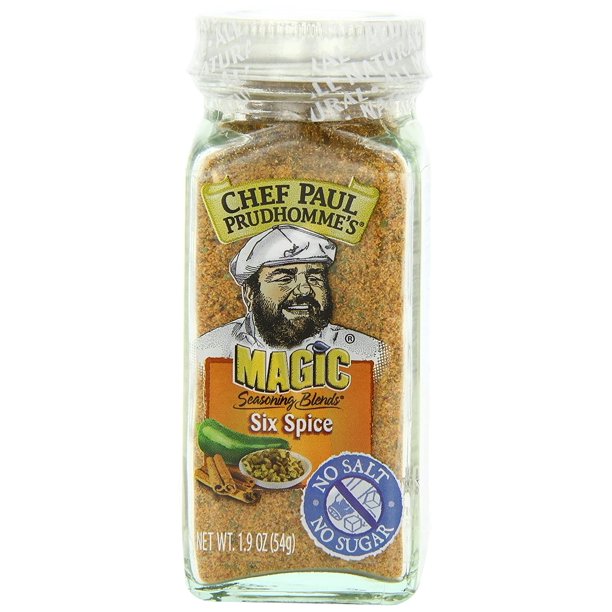 This is literally a spice rack in a bottle! It's a unique blend highlighted by the melding of onion, paprika, fenugreek, cinnamon, chiles and natural citrus flavors that delivers medium heat. Any foodie looking to punch up the flavor of meat and seafood dishes will love this option.
No artificial flavors or preservatives
Salt free and sugar free
MSG-free and gluten-free
Kosher approved
Certified Amazon's Choice Product
Spice Hunter: Lemon Pepper Blend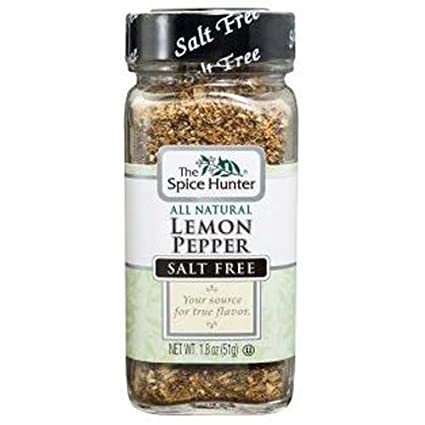 Lemon pepper is a super popular flavor combination. Use this blend as an all-purpose seasoning that's delicious in dips, sandwich spreads, salads and marinades. Contains black pepper, lemon peel, coriander, onion, thyme, lemon oil, and lemon juice powder.
No artificial flavors or preservatives
Salt free and sugar free
Kosher approved
Average rating of 5.0 Stars on Amazon
Ethnic Wholesale Spices
Food tourism is a thing. Adventurous eaters love to explore regions and cultures by making local, traditional dishes. Spices are a big part of that!
In fact, a growing interest in ethnic cuisine is cited as one of the major drivers behind the increase of spice sales in the U.S. Help your customers travel the world by offering them spices with international appeal.
Simply Organic: Five Spice Powder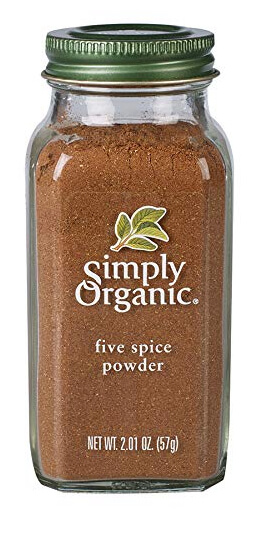 A classic spice blend for all kinds of Asian dishes, this seasoning was developed to include all five tastes: sweet, sour, bitter, salty, and hot or pungent/spicy. Five spice powder contains organic cinnamon, organic fennel, organic cloves, organic star anise, and organic white pepper.
100% USDA Certified Organic
No artificial flavors or preservatives
Salt free and sugar free
Kosher approved
Over 220 reviews on Amazon with an average rating of 4.7 Stars
Badia: Organic Turmeric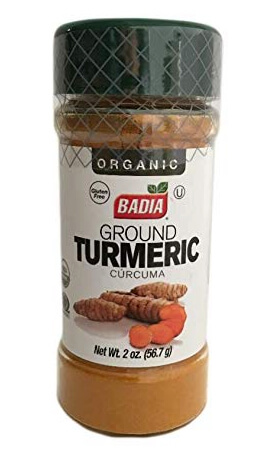 Turmeric is a spice that is definitely having a moment. It's a classic flavor in Indian and Southeast Asican cuisine.
But since new research has found that turmeric is a rich source of antioxidants and helps in preventing illnesses, such as Alzheimer's, joint inflammation, and cancer – it has literally exploded in popularity! People are blending it into smoothies, adding it to scrambles and even using it to make tea. This is a spice trend you definitely want to take advantage of.
100% Organic
No artificial flavors or preservatives
Kosher approved
Average rating of 4.8 Stars on Amazon
"Organic turmeric" is searched up to 10K times a month on Google!
Morton & Bassett: Garam Masala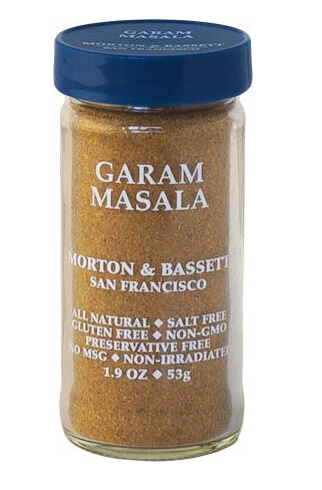 This versatile spice blend is used extensively in Indian Cuisine. Garam Masala is a great addition to curries, vegetables, chicken or pork dishes. Contains a blend of cumin, coriander, black pepper, cardamom, cinnamon, red pepper, nutmeg, allspice.
No artificial flavors or preservatives
Salt Free and no MSG
NON GMO
Over 200 reviews on Amazon with an average rating of 4.7 Stars
Spice Hunter: Jamaican Jerk Blend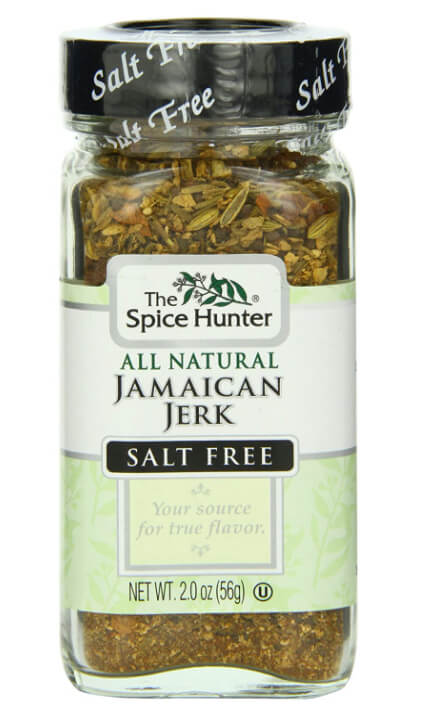 Send your customers on a trip to the caribbean with this spicy blend! Jamaican jerk contains ginger, brown mustard seeds, onion, allspice, garlic, paprika, thyme, fennel seeds, black pepper, red pepper, and cloves. It adds heat, dimension, and complexity to many dishes. Try it on chicken or shrimp for a spicy island kick.
No artificial flavors or preservatives
Salt Free and no MSG
Average rating of 4.3 Stars on Amazon
Find Wholesale Spices With GreenDropShip Today!
You can find all these wholesale spices at GreenDropShip, including both organic and regular brands.
The good news is that GreenDropShip is an innovative, easy-to-use, and reputable wholesaler and dropshipping supplier. This means that we offer a hybrid model of both dropshipping services and bulk-buying.
We also offer a Shopify dropshipping app for seamless integration to your online store, allowing you to add wholesale spice products with just a few clicks and no spreadsheets.
If you'd rather not use the dropshipping app, then you can still use our product feeds to easily add products to your Shopify, WooCommerce, or Amazon/eBay stores.
We have a huge selection of premium, specialty, and gourmet products for our members, including:
General health and wellness products
Vegetarian, vegan, and plant-based groceries
Various groceries, including bottled water, beans, and rice products
Energy drinks, juice, yerba mate, natural soda, coffee, and wholesale tea
Organic sugar, honey, and natural sweeteners like Stevia or monkfruit
Dairy and plant-based milk, including soy, oat, almond, and rice milk
All kinds of snacks, including gourmet chocolate, candy, and exotic snacks
Baking ingredients, including flavor extracts and different types of flour
Cooking ingredients, including seasoning and herbs
Sauces, marinades, and dressings
Vitamins, supplements, minerals, and digestive aids
Meal replacements, protein powders, and weight loss products
Skincare, haircare, and beauty products
Baby products, including food and diapers
Home goods like detergents, soaps, and cleaning supplies
Pet food, treats, and supplements
Essential oils and aromatherapy diffusers
Most of these natural and organic products are made in the USA and come from brands that consumers know and love. Become a dropshipping member and we'll store, pack, and ship your orders to your customers!
Join GreenDropShip today and start making sales!