Drop Ship Products to Sell: Organic Grocery Opportunities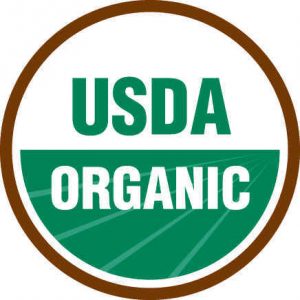 Selecting Drop Ship Products To Sell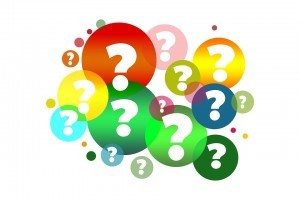 You've decided that you want to start a new business, and you plan to drop ship your products. That's a smart strategy because, with dropshipping, you will only need to purchase the products you sell. Thus, you will eliminate the inventory risk. The next step is to decide which drop ship products to sell. When you make this decision, you must establish your niche or a specific category of items to sell. After all, if you don't pick a niche, you will end up competing with retail and online giants, such as Walmart and Amazon.
Select your focus carefully. Choose products to dropship based on an industry's reliability and growth potential.
Grocery is an extremely reliable industry. All consumers must care for their bodies, and no one's immune to hunger!
However, there are so many grocery products to choose from. It makes sense to narrow your focus. What qualities do customers want in their food? What kinds of groceries do consumers keep buying?
This article will focus on specific reasons why the organic grocery category is a reliable choice for drop shipping products. The organic industry keeps increasing its growth year by year, so it's wise to select this category as your niche. Tap into the potential of organic today.
Potential of the Organic Grocery Industry: Why do Customers Want Organic?
The reasons customers purchase groceries, and the reasons why grocery is such a reliable category, are clear: Everyone needs to eat. Everyone needs to attend to their personal care. So, every family buys groceries. But why organic groceries?
Consumers are becoming more knowledgeable about what is in their food, as well as the processes used to produce said food. They want to choose grocery products that are healthiest for their bodies, both on the inside and outside. They also want to make the greenest choice for the environment's sake.
In 2016, the Organic Trade Association found that 75% of American families "highly trust" the USDA Organic seal. They turn to this seal as a transparent marker of healthy and environmentally friendly choices.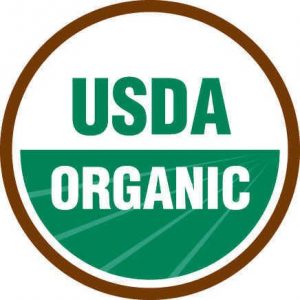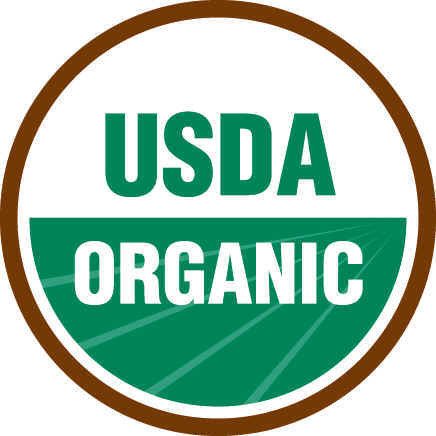 Organic groceries satisfy customers'  needs and wants for several reasons:
Organics must only contain naturally occurring ingredients. No artificial colors, flavors or preservatives are allowed in organic food.
Many consumers want to avoid synthetic, artificial or genetically modified ingredients. However, it is often hard to tell if these harmful substances are present in conventional food. Non-organic manufacturers do not have to disclose use of these substances, so they usually don't alert consumers to the presence of these unwanted ingredients. Instead, consumers trust organic food.
Consumers also want the healthiest products for on their bodies. Like organic food, organic personal care products are free of synthetic ingredients.
The USDA regulates the use of the word "organic" on grocery labels. No U.S.  food or personal care product can claim that it is "organic" if it does not meet USDA standards. Consumers can be confident that their USDA Organic purchase is free from harmful artificial substances.
Pesticides pose

risks to consumers and the environment
Pesticides and antibiotics used in conventional (non-organic) grocery production pose a health risk to consumers. Some non-organic farmers also use growth hormones in their animals.  Organic producers must not use these chemicals or hormones, so organics are a healthier, non-toxic choice.
Practices used in conventional farming can harm the environment. For example, conventional farming is usually responsible for water contamination in oceans. Also, the overuse of pesticides in traditional farming can cause pests to become resistant to pesticides. Organic farming does not threaten the environment in these ways.
The Organic Grocery Industry's U.S. Market Growth
All of the above reasons have rapidly driven consumers towards organic, and consumers are consistently buying these products.
The market growth trends for this industry are reliable proof:
Foods Overall:
According to the Organic Trade Association (OTA), $47 billion worth of organic products was sold in the United States in 2016.
Out of that amount, $43 billion in food products was sold.
8.4 percent more organic food was sold in 2016 than in 2015.

Nearly 5.3 percent of all the food sold in the United States in 2016 was organic.

Organic is the 4th-largest food and feed commodity in the United States.
Over 75% of all grocery categories now contain organic options.
The conventional food industry's growth rate stayed stagnant last year at 0.6%. With the organic industry's growth rate at 8.4%, organic is clearly the more reliable food choice to sell.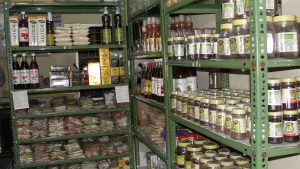 Meat and Poultry:
Consumers are searching for protein sources without the baggage and health risks of traditional farming practices. Since they are increasingly aware of the benefits of organic, they are turning to organic meat.
The OTA reported that U.S. organic meat and poultry sales totaled $991 million in 2016. This represents a growth of over 17 percent compared to 2015, the largest annual gain ever for organic meats and poultry.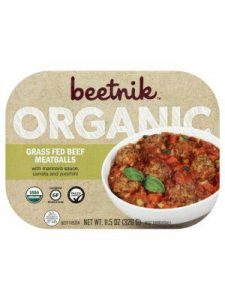 Other Food Products
Organic fruits and vegetables (including frozen products) were responsible for $15.6 billion in 2016 sales, over 8.4% more than in 2015. Nearly 14% of the produce sold in the U.S. is organic.
Organic dips experienced a 41% growth in 2016 ($57 million in sales).
Organic spices posted a 35% sales growth ($193 million in sales).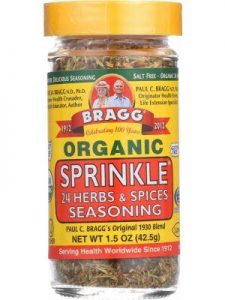 Non-Foods: 
Non-food organic products experienced an 8.8% growth rate in 2016, for $3.9 billion in sales.
The most popular non-food grocery offerings included personal care products and supplements.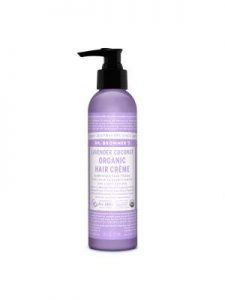 American Household Purchasing Trends also confirm market growth:
The OTA reports that in 2016, around 82% of U.S. households bought organic groceries, based on a Nielsen product scanner survey of 100,000 households. This is approximately 7% higher than a 2015 report, which stated that around 75% of American households bought organic.
In every surveyed state,

at least 69% of households were organic purchasers.

  (Data was not available for Alaska and Hawaii.)
Washington, Oregon, California, Wyoming, Colorado, and Arizona all reported 90% or more of surveyed households as organic purchasers. Among these, Washington had the highest percentage, at 92%.
Clearly, if you are looking to drop ship food and other groceries, organic is the most profitable sector with the most potential.
Projected Global Growth Through 2025 for Organic Foods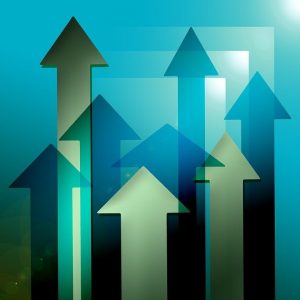 Globally, the organic grocery industry reports similar growth: In 2015, the organic food and beverage market size was worth over 91 billion U.S. dollars. Grand View Research projects that these upward trends will continue, with an estimated $320.5 billion (USD) global market for organic foods and beverages by 2025.
Grand View Research projects that, by 2025, these specific organic categories will experience notable global growth:
Fruits and Vegetables: This juggernaut category of the organic industry is expected to be worth at least $110 billion (USD) globally by 2025.
Frozen: Worth over $11 billion globally (USD) in 2015, this organic segment is expected to experience significant growth.
Beverages (general): By 2025, Grand View Research estimates that this market will be worth over $55 billion (USD).
Coffee and Tea: This beverage segment is projected to experience a compounded growth rate of over 15% from now until 2025.
Meat, Fish and Poultry: As demand for these organic protein sources keeps increasing, this sector is expected to "account for over 7%" of overall growth in the organic food industry by 2025.
Dropshipping Organic Groceries Online: Untapped Potential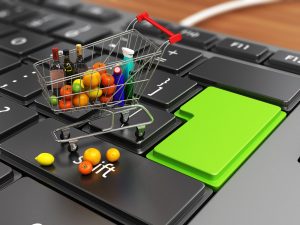 When coupled with the growing E-commerce industry, organic grocery becomes an even more attractive niche choice for drop shipping. Grocery is the largest retail category in the United States. However, fewer than 1% of total grocery purchases are made online. The number of digital grocery purchases keeps growing, though, as found in a Brick Meets Click study conducted with around 200 online grocers. From 2016 to 2017, the number of online grocery orders increased by over 25%. Also, the average value of orders increased by over 5%, with produce, meats, and bread among the most popular options.
This growth is especially evident in the organic sector. In 2014, 14% of shoppers purchased organic online, up from the 7% who purchased organic in 2013. Then, a 2015 survey of online grocery purchasing habits showed that 28% of respondents purchased organic foods online. Thus, the percentage of online organic shoppers doubled from 2013 to 2014 and then doubled again from 2014 to 2015.
Millennials are driving these trends. They are most open to using online grocery services, and most likely to use these services. Their environmental and health consciousness also leads them to trust organic products.  52% of parents who buy organic are Millennial, making them the largest group of organic buyers in the United States.
Selecting Organic Products to Drop Ship
Based on these trends, organic grocery is a reliable choice of niche, but how do you go about selecting specific items to add to your product list? Yes, dropshipping eliminates the inventory risk, but like any business, you want products that sell. One way to predict what consumers want is to look at specific trends in subcategories of organic grocery sales. Based on established and projected growth rates, these categories offer some proven selling recommendations:

Recommendations
Meat and other proteins: As mentioned above, $991 million worth of organic poultry and meat was sold in the U.S. in 2016. 2017 sales should cross the $1 billion mark for the first time.
Snacks: $2.3 billion worth of organic snacks were sold in 2015 in the United States. Sales have nearly tripled over the last ten years.
Frozen fruits and vegetables: Selling these products will let you reap benefits of both the frozen category (worth over $11 billion USD globally in 2015) and the produce category ($15.6 billion worth of 2016 U.S. sales).
Beverages (specific): Organic juices and drinks experienced a 33.5% U.S. growth in 2015. With their projected growth rate of over 15% from now until 2025, coffee and tea are also attractive options.
Condiments/Dips: This category was responsible for over $1 billion in U.S. sales in 2015.  Dips alone accounted for $57 million in 2016 sales.
Non-food groceries: The 2015 U.S. growth rate (nearly 13 percent) far outpaced the growth rate for similar non-organic products (only 2.8%). Supplements and personal care products are reliable choices to sell.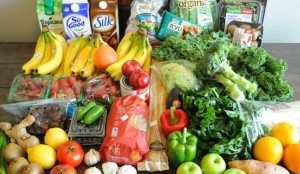 Conclusion
When selecting products, also keep in mind that organic grocery shoppers are often looking for products that meet their dietary needs and preferences. Some of these lifestyles include:
Vegan: A diet free of meat and other animal products (such as dairy products, eggs, honey, and animal-based gelatin). Vegans will also avoid personal care items made with animal products.
Vegetarian: A diet free of meat. Unlike vegans, vegetarians will still eat dairy, eggs, or both.
Gluten-Free: A diet without gluten, a protein found in wheat, barley, rye, and other grains.
Non-GMO: A conscious choice to avoid products with genetically modified ingredients.
Dairy-Free: By choice or by necessity, individuals replace dairy products with alternatives such as almond milk, soy milk, and coconut milk.
Nut-Free: Depending on needs,  individuals avoid various types of nuts, as well as food processed on equipment that processes these nuts.
Many organic products also satisfy these lifestyle needs. Be mindful of these and other diet categories as you choose organic groceries to drop ship.
Learn more about drop shipping organic groceries online today.