White Label vs Private Label Dropshipping: What's Better?
If you want to launch an online store, you may choose between white label and private label dropshipping. Both terms describe products that have been branded by a reseller, but there are distinct differences between the two concepts. They can seem very confusing, especially to newcomers, so let's go over each and discuss their relative benefits.
What is Private Labeling? 
Private labeling is when a manufacturer creates a product exclusively for a retailer who will sell it under its own brand. For example, Costco uses private labeling when selling its own brand "Kirkland" that no other retailer can sell. As a result, private label products are usually less expensive than national brands. Plus, if they're marketed well, they can be quite profitable.
Dropshipping is an easy way to sell private label products. If you're an online store owner, you can find a dropshipping supplier who will sell products exclusively to you and add your branding. Dropshipping is an e-commerce business model in which the retailer does not keep any inventory. Instead, the supplier handles the storing, packing, and shipping of products to the end consumer. In other words, with dropshipping, the items are shipped directly to customers and retailers never see them.
What is White Labeling? 
A white-label product is a generic product that is produced by a manufacturer but is rebranded by retailers to make it appear as if they had made it. Each retailer is allowed to resell the product under its own name and branding. 
Unlike private labels, a white label product can be sold by multiple retailers. For example, if want to sell a product under your brand name using the dropshipping business model, you will get your own logo and packaging on the products that are shipped.
When it comes to products to white label, it's always best to look for those that already have a demand. It's risky to create white label products that people are unfamiliar with. Better to go with established items that people use frequently. As with private labeling, dropshipping makes it easy to sell white label items online. Again, the products are directly shipped to consumers by the manufacturers, and retailers never see the goods
What Are The Advantages & Disadvantages of These Business Models? 
With either one of these two e-commerce business models, you won't have to go through the difficult logistics of manufacturing a product. Without the considerable investment in time and resources of product design and manufacturing, you'll save a ton of time and money. In turn, you can focus on marketing and branding the product to your target audience. You won't stretch yourself thin and can focus on other areas of expertise to grow your business.
So let's go over the various benefits and drawbacks of each business model:
What Are The Advantages of Private Labeling?

First of all, private labeling has some advantages for a dropshipping store:
Increased margins: Private labels allow retailers to price their products more competitively and increase the profit margin. Many retailers earn 25–30% higher gross margins on private labels compared to manufacturer brands.
Customer loyalty: Nowadays, people prefer locally made products, and if they love your private labeled products, they would want more. You will be the only source that can provide those products to them. In the retail world, it is difficult to gain the loyalty of people.
What Are The Disadvantages of Private Labeling?

That being said, there are also some drawbacks to using private labeling:
Minimum Orders: Minimum orders is one of the basic requirements of the most manufacturer when you ask them to produce customized products for you suitable for private-labeling. Most of the time, this minimum order is such a large quantity that you would not order otherwise.
Dead Inventory: Sometimes retailers make a wrong choice of products by ordering a private label line of products before even knowing whether their customers will like it or not. This can leave you in bad water as you would have inventory difficult to sell. Branded products are easy to return and easy to get reimbursement for the investment. But you can not do this with private-labeled products.
What Are The Advantages of White Labeling?
The white labeling business model has some real advantages, including:
Saves time and money:

Instead of spending money on creating your product from scratch, it's just easier to white label an existing product.

Gain a large profit:  Generally, white label products are sold from manufacturers directly and you can buy them at low wholesale prices.
What Are the Disadvantages of White Labeling?
On the other hand, there are certain disadvantages to white labeling, including:
Limited options for branding. Since it will be the manufacturer or supplier who creates the container, label, and packaging of the white label product based on your design, you'll only settle on what he can produce for you.
Limited choices of products. You'll only choose the product that the manufacturer makes and will not be able to create something unique to sell.
Competition is tough. It is hard to stand out from other online retailers who market the same products, white label or not.
How To Dropship Private Label & White Label Products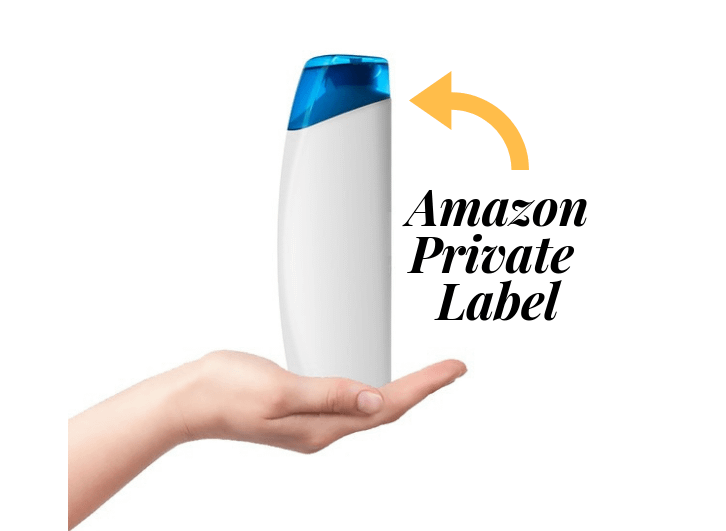 We already discussed that dropshipping is one of the easiest way to sell white label or private label products. So let's go over how to dropship with private label or white label products.
1) Find a supplier
Finding a good dropshipping supplier is absolutely critical to the success of your online store. You can look at online directories or just do a Google search to find a list of dropshippig suppliers that offer "private label" or "white label" services. Finding a niche can also help you stand out from other online stores. Make sure to do market research and find out what type of product you want to rebrand or sell.
2) Define your brand identity
A solid brand identity can be the critical groundwork for developing customer loyalty, customer retention, and competitive advantage.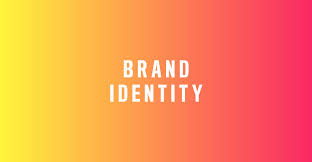 Think of your brand identity as how your audience perceives you—it's the face of your business. Without comprehensive, well-defined brand identity, your audience might not understand who you are. In the end, you need to make a personal connection.
Brand identity must be reflected in your products, logo, packaging and website.
Think about your brand personality. It should give a "set of human characteristics" to your brand. Brands that have a well-defined personality make the product relatable on a personal level—customers connect on a visceral level and have to have your product in their lives. This is important for both white label and private label dropshipping products.
3) Increase your brand awareness
Another crucial step in creating a successful brand is to increase your brand awareness. If your product is new, then the first thing you'll want to do is to define your target market and find ways to attract them to your store. This is true whether you dropship private label or white label products. Here are a few ways to increase brand awareness at no cost:
Develop your online presence on social media
Do search engine optimization (SEO) to increase your keyword rankings
Create content on your website by adding a blog
Get product reviews to engage more customers
Which Is Better for Dropshipping: Private Label or White Label?
Choosing between white label or private label depends on your business goals. White label brands are usually less expensive and can generate large profit margins. They're also much faster and cheaper to produce than private label items. On the other hand, private labeling makes you the exclusive seller for that product and it a great way to stand out from your competitors.
You can also choose the regular dropshipping method without using any private or white label products! This is known as "blind shipping" or "blind dropshipping". With this method, your dropshipping supplier does not put any logos, company names, or marketing material on the package being shipped to the end consumer. The return label that is generated will simply read "Warehouse". This is usually done in nondescript brown boxes or in the vendor's original boxes.
GreenDropShip uses this blind shipping method. If you wish to carry brand name products made in the USA, you can sign up for an annual dropship membership. We carry over 20,000 natural and organic products including groceries, body care and supplements. Contact us now to start your dropshipping business!