Private Label vs. White Label Dropshipping: Which Is Better?
If you want to launch an online store, you may choose between white label and private label dropshipping (also known as white labeling and private labeling).
Both terms describe products that have been branded by a reseller, but there are distinct differences between the two concepts. They can seem very confusing, especially to newcomers, so let's go over each and discuss their relative benefits.
Before we get started, it's important to note that both white labeling and private labeling are product-sourcing models.
To make it easier to navigate this post, you can use the links below:
How Do You Define Dropshipping?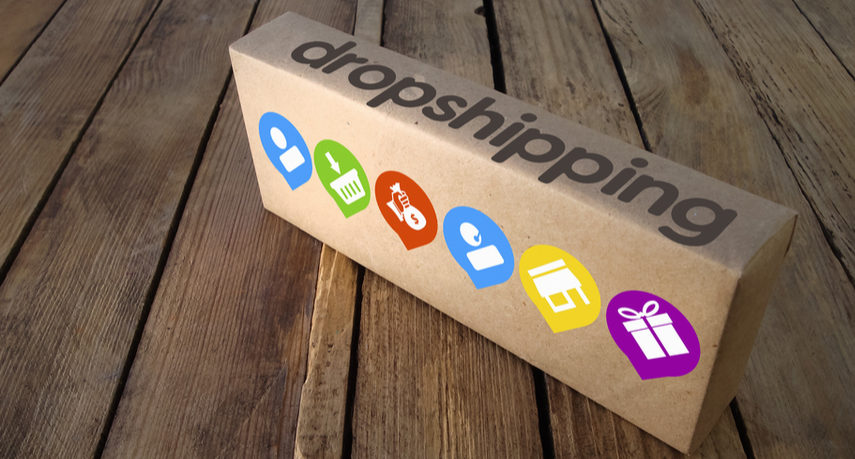 There are multiple ways to sell goods online, including both private label and white label products. Also known as retail fulfillment, these models each have their own advantages and disadvantages.
Of all these retail fulfillment models, the dropshipping method is by far the easiest, most convenient, and lowest risk.
With dropshipping, the retailer does not deal with the hassles of managing the inventory. Instead, the dropshipping supplier stores, packs, and ships all the orders to the end customer.
The Steps To Dropshipping
First and foremost, dropshipping is a pay-as-you-go retail method. This means that you order inventory after the online shopper purchased something.
Contrast this with a conventional inventory-holding model, where you have to order wholesale inventory before you make a sale. This means that you effectively have to predict what consumer demand will be.
That being said, the dropshipping supplier oversees just the inventory and shipping while the retailer handles everything else, including marketing.
To better understand dropshipping, let's break the process down into several steps:
Select a dropshipping niche.
Find a dropshipping supplier and start your online store.
Add the products you want to sell to your store.
The online shopper buys something via your payment gateway.
Make the necessary order with your dropshipping supplier.
They pull, pack, and ship the order to the consumer on your behalf.
We can also take a look at this useful graphic to understand how the process works:


As you can see, the dropshipping process is exceptionally easy and convenient for the retailer.
The Pros of Dropshipping
Dropshipping is a unique business model, giving it some definite pros over other retail fulfillment methods. These include:
Lower general risk as you can't end up with an unsold surplus.
No threat of ordering too little inventory and selling out.
An ability to be highly independent and work from home.
No minimum order quantities (MOQs) for most suppliers.
Low operational costs and overhead, including no need for a warehouse.
Minimal startup costs – you can start dropshipping with just a little money.
A refund and return policy that's handled by the supplier.
With dropshipping, the supplier deals with the most time- and labor-intensive tasks. These include inventory management and shipping, both of which require a lot of material resources – like a warehouse or fulfillment center – and an effective workforce.
Since these are no longer the retailer's responsibilities, they can focus on something else crucial: connecting with the customers. In other words, the dropshipping model lets the retailer concentrate on marketing, advertising, and building a brand identity.
RELATED ARTICLE: Is Dropshipping Still Worth It & Profitable In 2022?
What Is Blind Dropshipping?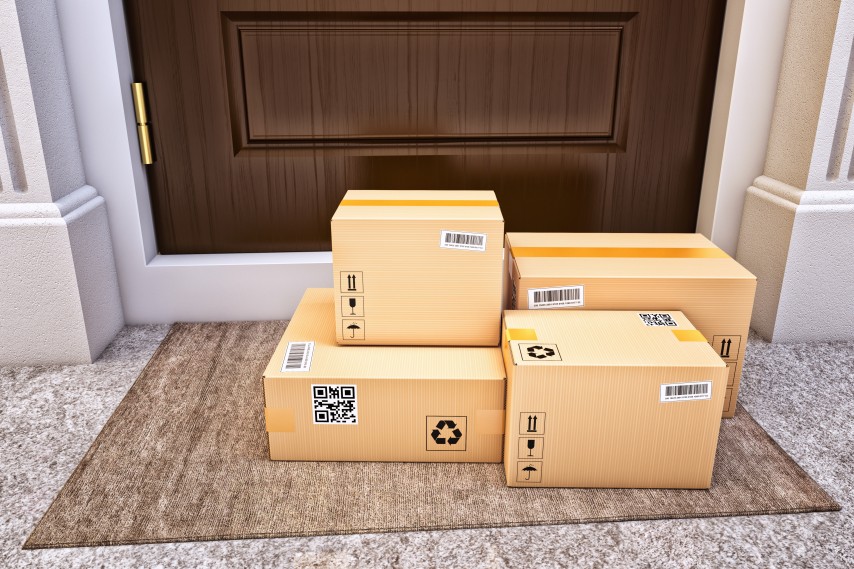 There's a specific type of dropshipping known as blind dropshipping that's especially popular with many retailers.
In blind dropshipping, you have the orders shipped directly from the supplier to the end consumer while keeping the supplier 100% anonymous. In other words, the customer is "blind" as to where precisely the package came from.
Because the name and identity of the supplier are kept anonymous, the consumer doesn't know the actual source of the order. As a result, they'll assume that it came directly from you, the retailer.
To make a "blind shipment," the order is prepaid and specified as "blind" before being shipped out. All identifying information of the supplier that ships the package is then removed from the bill of lading (BOL) before it gets shipped out.
It's similar to the private label and white label dropshipping methods we discuss below. Plus, it's virtually identical to a conventional dropshipping model, except that there's an extra step in keeping the supplier a secret.
Blind dropshipping lets you – the retailer – build and protect a strong brand identity. It also keeps you from losing customers who might otherwise go straight to the supplier and effectively cut you out as the middleman.
Choose GreenDropShip as your dropshipping supplier! We carry thousands of natural and organic products from brands that are both well-known as well as new and emerging. Plus, most of these brands are made in the USA!
We also offer a Shopify dropshipping app that automates the store and makes it easy to add products. If you'd rather not use our app, then you can also use our product feeds to easily dropship products on Shopify, WooCommerce, or Amazon/eBay!
Finally, since our fulfillment centers are located in the US, our shipping times are considerably shorter than a Chinese supplier or wholesaler.
What Is Private Labeling?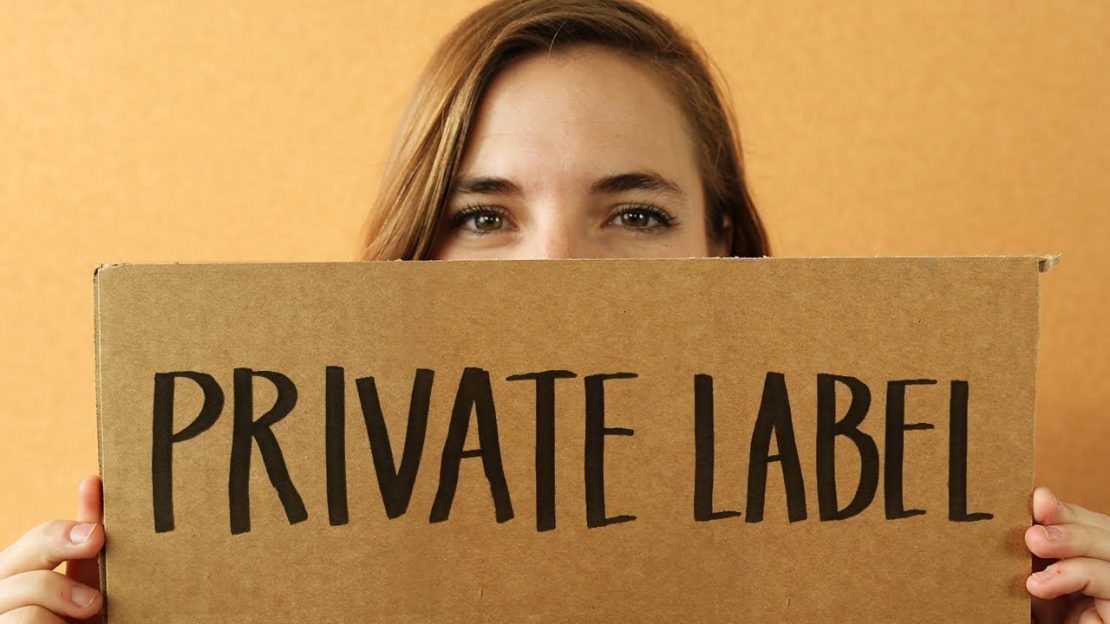 Private label products are goods that a manufacturer creates exclusively for a retailer who will then sell them under their own brand.
In other words, private labeling is a sourcing model in which the retailer places their own brand or label on products that are made in bulk by a contract manufacturer.
Before production, the retailer will specify everything about this private label product, usually outlined in the contract. This includes how the product is made, what it's made with, how it's packaged, and how the label will look.
The name comes from the notion that a manufacturer is making products specifically for a given retailer – in essence, it's the retailer's own private production. Plus, since the branding comes from the store or retailer, private label products are also known as store-brand.
For example, Costco uses private labeling when selling its own brand Kirkland. These products are specifically produced for Costco according to what they want and no other retailer can sell them.
Furthermore, we can see another great example of private labeling at Walmart. They offer several private label brands, including:
As a result, private label products are usually less expensive than national brands. Plus, if they're marketed well, they can be quite profitable.
Private Label Dropshipping
This is basically just combining private labeling with dropshipping. So, instead of having the private label products produced and then delivered to your warehouse, you simply have your producer/supplier deal with storing, packing, and shipping the orders.
In other words, don't forget that dropshipping is a fulfillment model. It's the method you use to fulfill the order, whereas private labeling is a sourcing model. Consequently, you can easily combine the two!
Luckily, dropshipping is an easy way to sell private label products. If you're an online store owner, you can find a dropshipping supplier who will sell products exclusively to you and add your branding.
In that sense, it's basically a form of blind dropshipping. Remember, dropshipping means that the retailer does not keep any inventory – the private label items are shipped directly to customers and retailers never see them.
What Is White Labeling?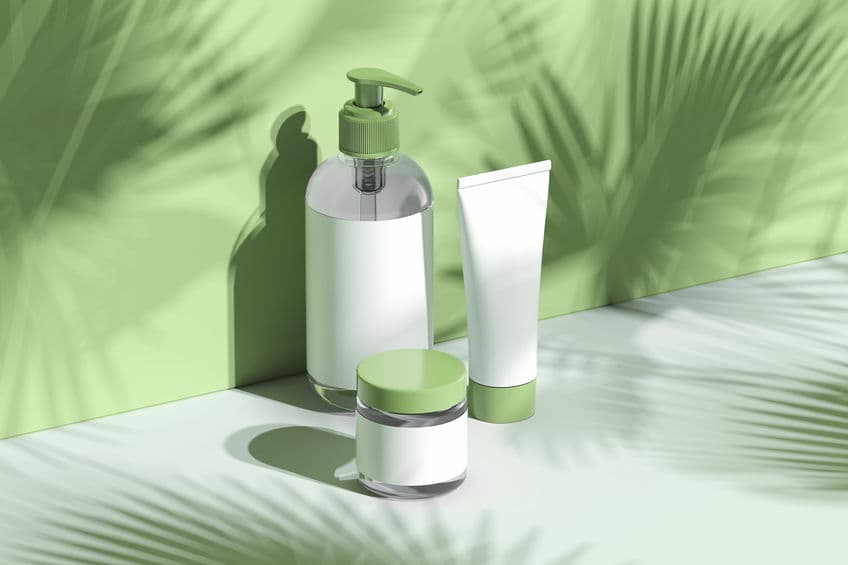 White label products are goods that are produced by a manufacturer and then rebranded by retailers to make it appear as if they had produced them.
In other words, white labeling means that the retailer will put their brand or logo on generic products that are produced by a manufacturer without having any say in how those products are produced.
The name comes from the image of a blank white label that can then be filled in by the retailer. With white label products and white labeling, each retailer is allowed to resell the item under their own name and branding.
So how are white label products different from private label products? With white labeling, the retailer has far less control over the production of the product. In essence, they only really control the branding, while the producer determines precisely how the product is manufactured.
For instance, software is frequently a white label product. The software developer will sell their program to an agency or company and they then slap their logo and branding on it to resell it. It's also common to see with vitamins and supplements as well as batteries.
RELATED ARTICLE: How To Dropship Vitamins In Your Online Store
This means that it's perfectly possible to find two products that are identical, but one has the Great Value branding and the other has the manufacturer's branding. However, since branding is incredibly important in retail, they might have vastly different price points.
Plus, white label products can be sold by the manufacturer to multiple retailers since they are, in effect, generic products. This is different than private labeling, which means that there is an exclusive contract between manufacturer and retailer.
White Label Dropshipping
Much like private label dropshipping, this is simply the method of dropshipping white label products. This means that you – the retailer – do not deal with the actual storage, handling, or shipping of white-label inventory.
Remember, a white label product can be sold by multiple retailers. For example, if want to sell a white-label product under your brand name using the dropshipping business model, you will get your own logo and packaging on the products that are shipped.
As with private labeling, dropshipping makes it easy to sell white-label items online. With this retail fulfillment method, the products are directly shipped to consumers by the manufacturers and retailers never see the goods.
Private Label vs. White Label – Pros & Cons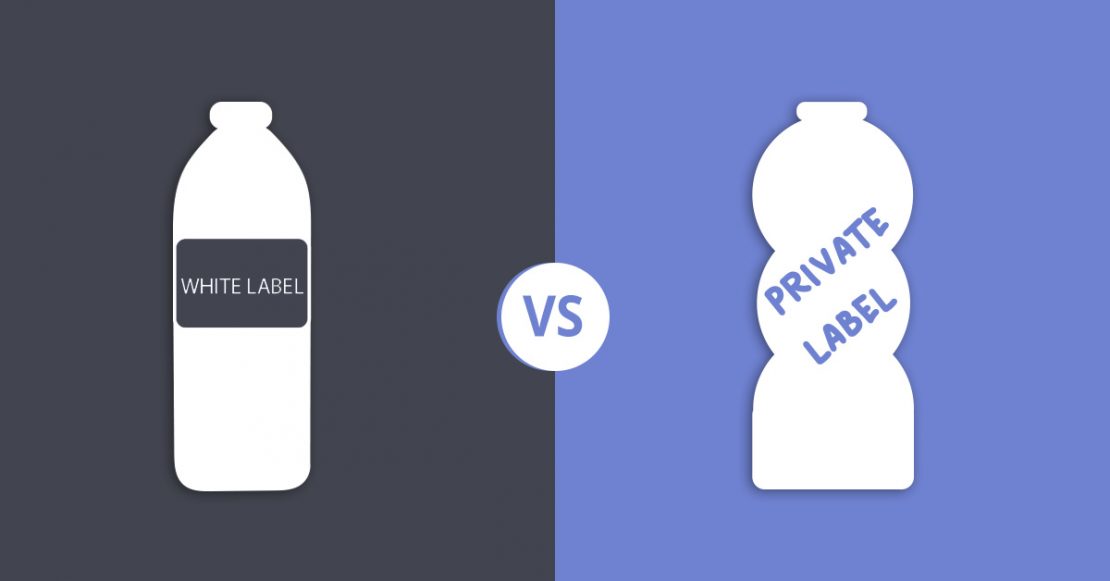 With either one of these two eCommerce business models, you don't have to deal with the difficult logistics of producing a product. Without having to invest a considerable amount of resources into manufacturing, you'll save a ton of time and money.
Now that you have all this extra time, you can focus on marketing and branding the product to your target audience. You won't stretch yourself thin and can concentrate on other areas of expertise to grow your business.
So let's go over the various benefits and drawbacks of each business model:
What Are The Advantages of Private Labeling?
First of all, private labeling has some definite advantages for a dropshipping store:
More control over the products. With private label products, the retailer can specify precisely what they want from the manufacturer. As a result, they retain higher levels of quality control and brand identity management.
Increased profit margins. Private labels allow retailers to price their products more competitively and increase their profit margins. Many retailers earn 25–30% higher gross margins on private labels compared to manufacturer brands.
Offering an exclusive product. Private labeling allows you – the retailer – to differentiate yourself from your competition by offering exclusive products. Unlike white labeling, you'll be the only one who can sell those private label products.
Customer loyalty. In the retail world, it's difficult to gain the loyalty of shoppers. But if consumers try your private label products and love them, they'll want more. Plus, you'll be the only source that can provide those products to them.
Extra income as a wholesaler. If you want, you can also act as a supplier and sell your private label products to other retailers at wholesale prices. This will generate some extra income and increase brand recognition.
What Are The Disadvantages of Private Labeling?
That being said, there are also some drawbacks to private labeling:
Minimum order requirements. If you contract a manufacturer to make private label products for you, then you'll have to order a minimum amount of units, also known as minimum order quantity (MOQ). With dropshipping, however, you can avoid MOQs.
Surplus inventory. Also known as dead inventory or deadstock, sometimes retailers misjudge consumers' demand for products and they order too much inventory that then doesn't sell. Name-brand products are easier to return and get a reimbursement for the investment, but you can't do this with private label products.
Upfront payments. Most manufacturers will require an upfront payment to start producing the private label products, ranging anywhere from half to the full cost. If you're a small retailer with limited liquidity, this can be a problem.
Brand recognition. No matter how high-quality the private label products are, and how effective your marketing strategy is, consumers might still see the products as "generic" and will prefer name-brand goods.
What Are The Advantages of White Labeling?
White labeling has some real advantages, including:
Saves time and money. Instead of spending money on creating your product from scratch, it's easier to just order a pre-existing product and then slap your logo or brand on it.
Healthy profit margins. Generally, white label products are sold from manufacturers directly and retailers can buy them at low wholesale prices.
Lower investment costs. When compared to private labeling, white labeling requires a significantly lower initial investment since the retailer will be selling products that the manufacturer has already designed and produced.
What Are the Disadvantages of White Labeling?
On the other hand, there are certain disadvantages to white labeling, including:
Limited options for branding. The manufacturer or supplier creates the container, label, and packaging of the white label product, so the retailer will have to settle on what they can produce.
Fewer product choices. The retailer can only choose the white label product that the manufacturer makes – in other words, the retailer can not create something unique to sell.
Competition is tough. Although it's always hard to stand out from other online retailers who market the same products, it's especially difficult for a retailer to differentiate their white label products.
Private Label vs. White Label – Which Is Better For Dropshipping?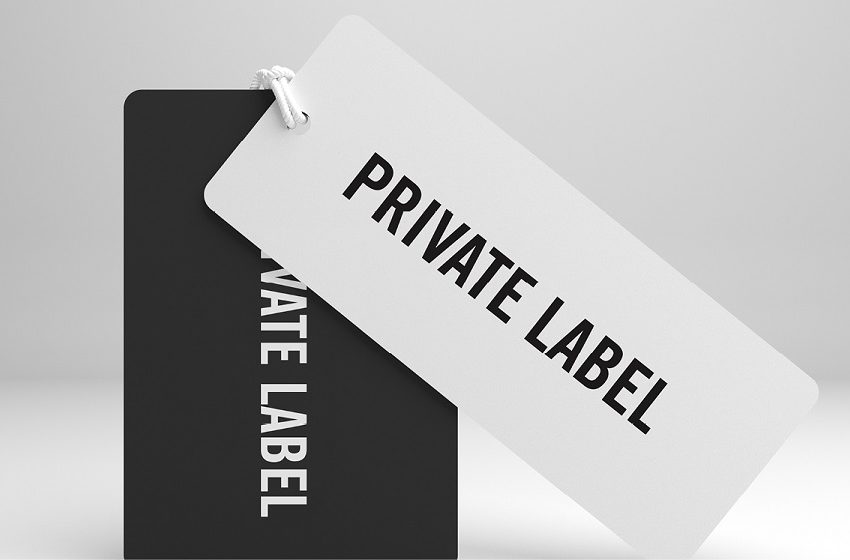 This is a tricky question with no clear "right" answer. Ultimately, it all depends on what you need and how you want to set up your dropshipping operation.
That means that you have to consider the relative pros and cons that we discussed above and make your decision accordingly.
Before we continue, let's make it easier for you to visualize by outlining the differences between private labeling and white labeling in this table: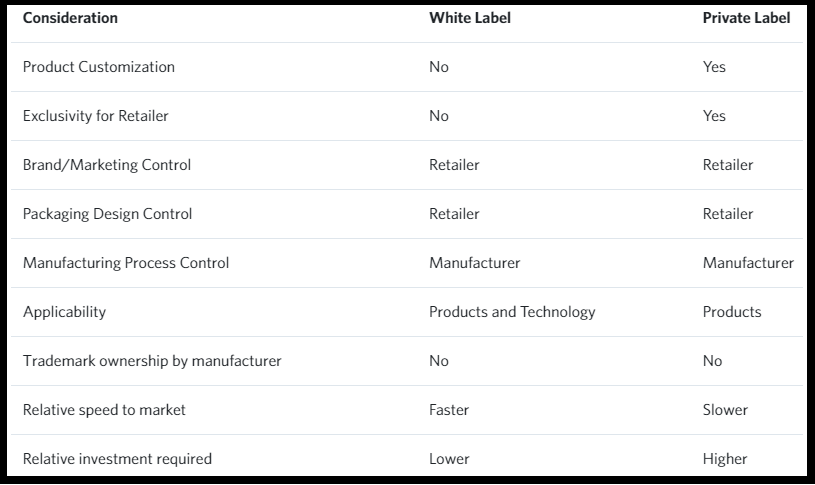 If there's one key point that you should take away, it's that private label products are exclusive to the retailer while white label products are not.
That being said, the question remains: Is private labeling or white labeling better?
Choose Private Labeling
You should choose private labeling (or private label dropshipping) if:
You've already designed and/or developed a product.
You want to manufacture your original product yourself at some point in time in the future.
The product you've created is better than any white label products currently available.
You have enough startup capital to meet the manufacturer's minimum order quantity (MOQ).
You're hoping to keep operational costs low by avoiding having to manufacture your original product yourself.
You don't have the production capacity or capability to manufacture your original product.
Choose White Labeling
On the other hand, you should choose white labeling (or white label dropshipping) if:
You want to save time and get to the market faster.
You don't have an original product that's superior to the other white label products being offered.
There's no research and development (R&D) budget for your eCommerce operation.
You have no intention of becoming an expert in the product.
You've identified consumer demand for a specific product or product type.
A manufacturer is making white label products that meet your quality requirements and expectations.
As you can see, whether you choose private label dropshipping or white label dropshipping will depend entirely on your specific needs and requirements.
It All Depends On Your Business Goals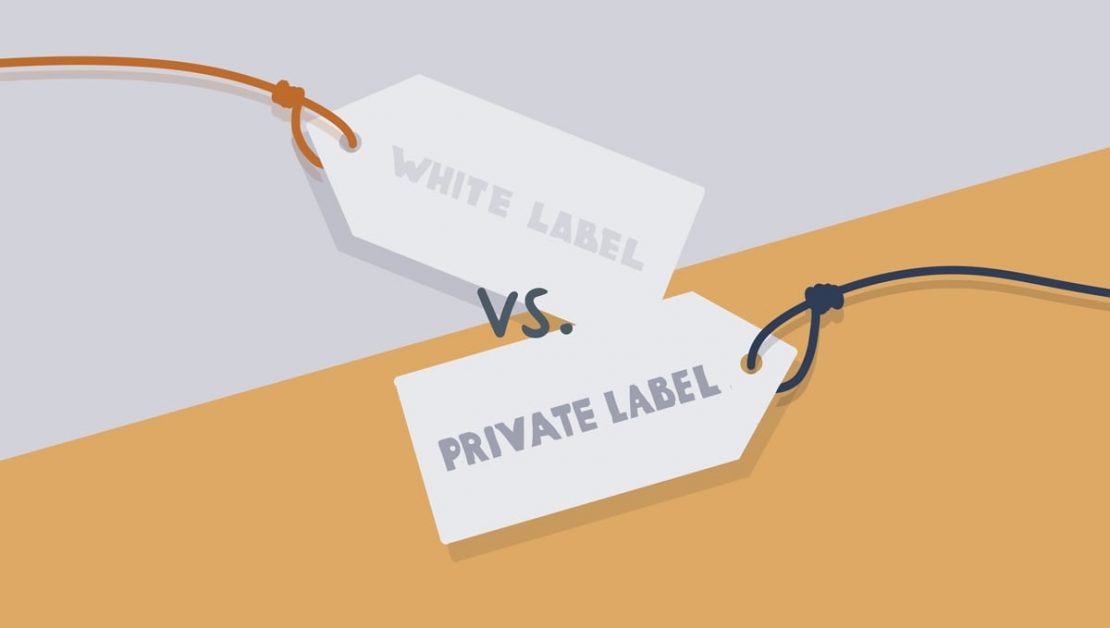 Choosing between white label or private label depends on your business goals. White label brands are usually less expensive and can generate large profit margins. They're also much faster and cheaper to produce than private label items.
On the other hand, private labeling makes you the exclusive seller for that product and it is a great way to stand out from your competitors.
You can also choose the regular dropshipping method without using any private or white label products! As we mentioned above, this is also known as blind shipping or blind dropshipping.
With this method, your dropshipping supplier does not put any logos, company names, or marketing material on the package being shipped to the end consumer.
Plus, the return label that is generated will simply read "Warehouse". This is usually done in nondescript brown boxes or in the vendor's original boxes.
GreenDropShip uses this blind shipping method. If you wish to carry brand-name products made in the USA, you can sign up for an annual dropshipping membership.
We carry thousands of natural and organic products including groceries, home goods, baby products, beauty products, personal care, vitamins, supplements, pet products, and aromatherapy items.
Should I Pick Conventional Dropshipping Instead?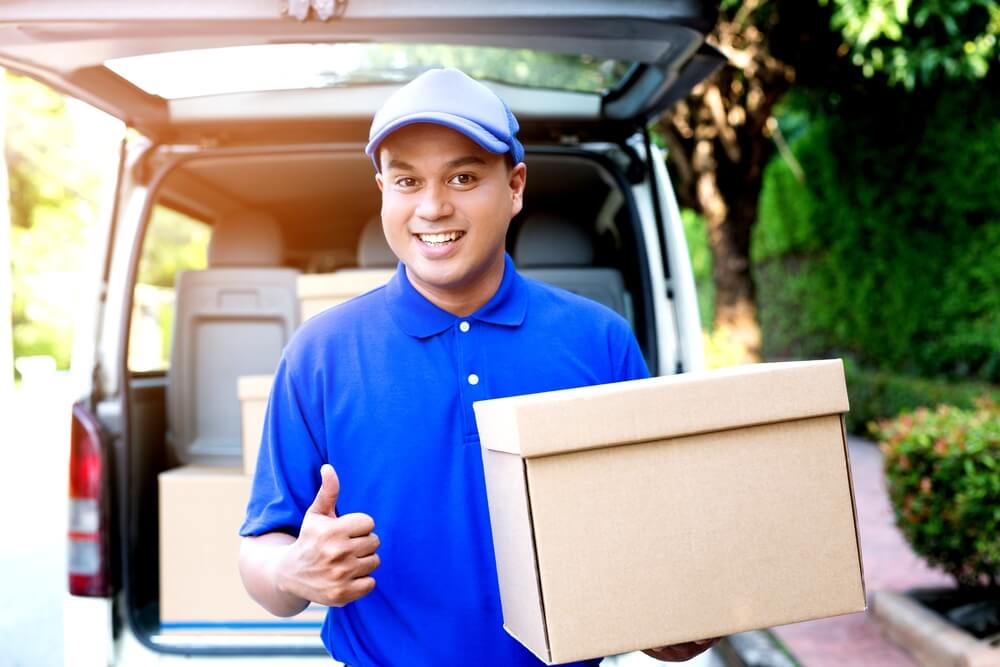 It's important to remember that:
Conventional dropshipping is a retail fulfillment model.
Private labeling or white labeling are product-sourcing models.
Private label dropshipping or white label dropshipping is just a combination of the two.
When compared to conventional dropshipping, one of the major drawbacks of both private label and white label dropshipping is that brand recognition will be lower among consumers.
Think of it this way: both private labeling and white labeling require that you – the retailer – develop some sense of brand identity. Ultimately, it will be your brand or logo that gets put on either the private label or white label products.
It's risky to create white label and/or private label products that people are unfamiliar with. In other words, this is not the best time to be experimenting with new product categories and trying to be at the forefront of retail trends.
RELATED ARTICLES:
That being said, no matter how good a job you do and how well you develop that brand identity, it's still possible that consumers will simply prefer products from brands that they recognize.
Additionally, if you don't have the marketing budget or capacity to increase brand recognition with consumers, then private labeling or white labeling may not work well for you.
If that's the case, then conventional dropshipping is the better choice. Remember, with this retail fulfillment model, you'll choose a dropshipping supplier that offers the kinds of brands and products that you want to sell.
Best Private Label & White Label Products To Dropship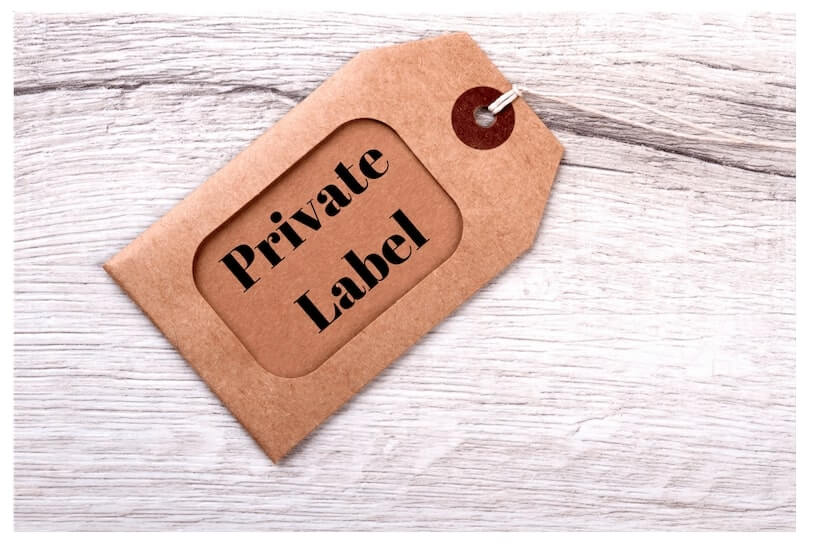 Certain types of products lend themselves more easily to private labeling or white labeling. Generally, these are the types of products that consumers demand but that have manufacturing or production costs that are prohibitively high.
Furthermore, when it comes to finding the best white label and/or private label products to dropship, it's always best to look for those that already have a demand. That way you can tap into a pre-existing market to give consumers what they want.
Plus, it's better to go with established items that people use frequently. This will make it easier to build the brand identity and boost brand recognition so that consumers end up demanding your products.
That being said, let's take a look at the best white label and/or private label products to dropship.
Coffee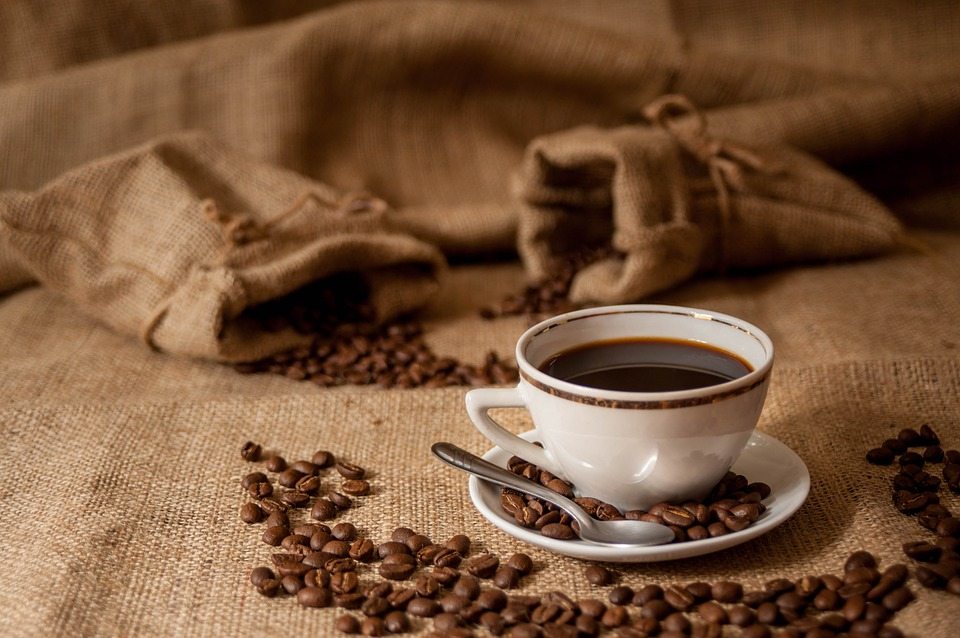 Coffee is one of the best products for private labeling and white labeling. It's a cost-effective way to start your own coffee business.
Why is coffee such a solid choice? Because the equipment needed to roast the coffee beans is very expensive and requires a full-time crew of skilled employees.
Additionally, there are considerable logistical challenges to sourcing raw, unroasted coffee beans from growers and farmers. That's because coffee mostly grows in equatorial countries, so the beans have to travel a long way before they're roasted and then used for your cup of coffee.
Plus, more and more consumers want ethically sourced and Fair-Trade Certified coffee beans, which also require a greater amount of resources to properly source.
Finally, coffee is really all about branding. Companies can get really creative in how they brand the product, especially if they're trying to appeal to a discerning crowd of coffee enthusiasts and aficionados.
As a result, private labeling or white labeling coffee is really popular. Just remember, if you:
Private label the coffee, then you design your own roast with the producer/roaster.
White label the coffee, then you take a generic roast from the producer/roaster and put your own logo/branding on it.
In other words, private label is exclusive while white label is not.
RELATED ARTICLES:
Essential Oils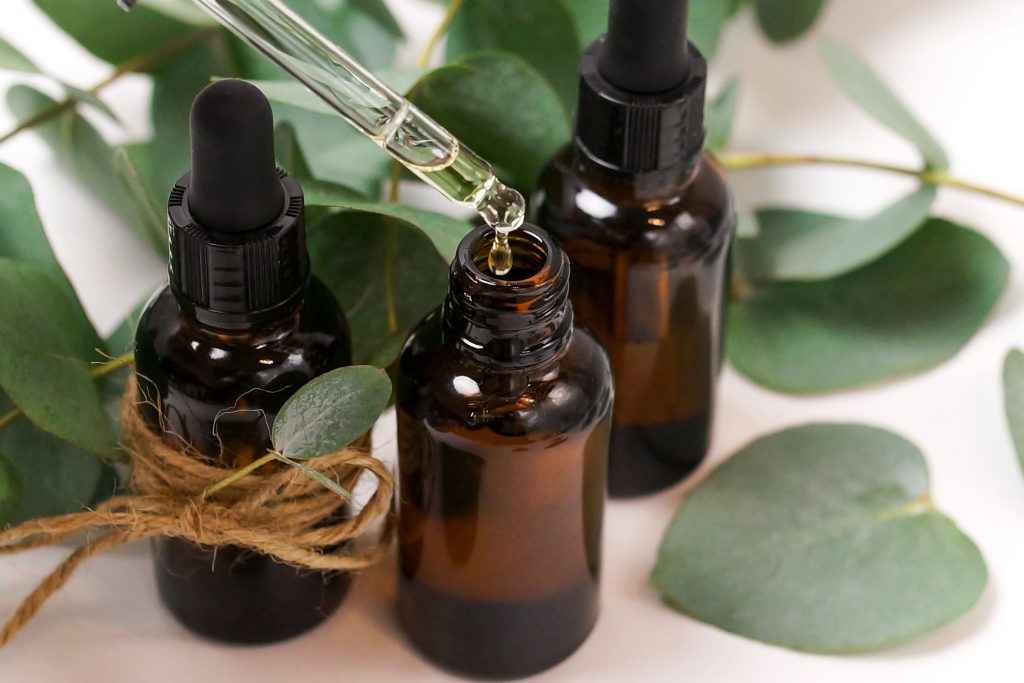 Another popular type of product to private label or white label is essential oils.
In this scenario, you'll be sourcing the essential oils from a producer, usually in the form of various blends. If it's an exclusive blend that you've designed, then it would be private labeling.
On the other hand, if it's an essential oil blend that the producer already manufacturers, then it'll be white labeling.
Essential oils are significant in that – like coffee – they're really all about branding. That's because you're selling consumers a "feeling" or a "vibe".
So, if you come up with a compelling brand identity, then you can be very successful with private label or white label essential oils.
RELATED ARTICLES:
Candles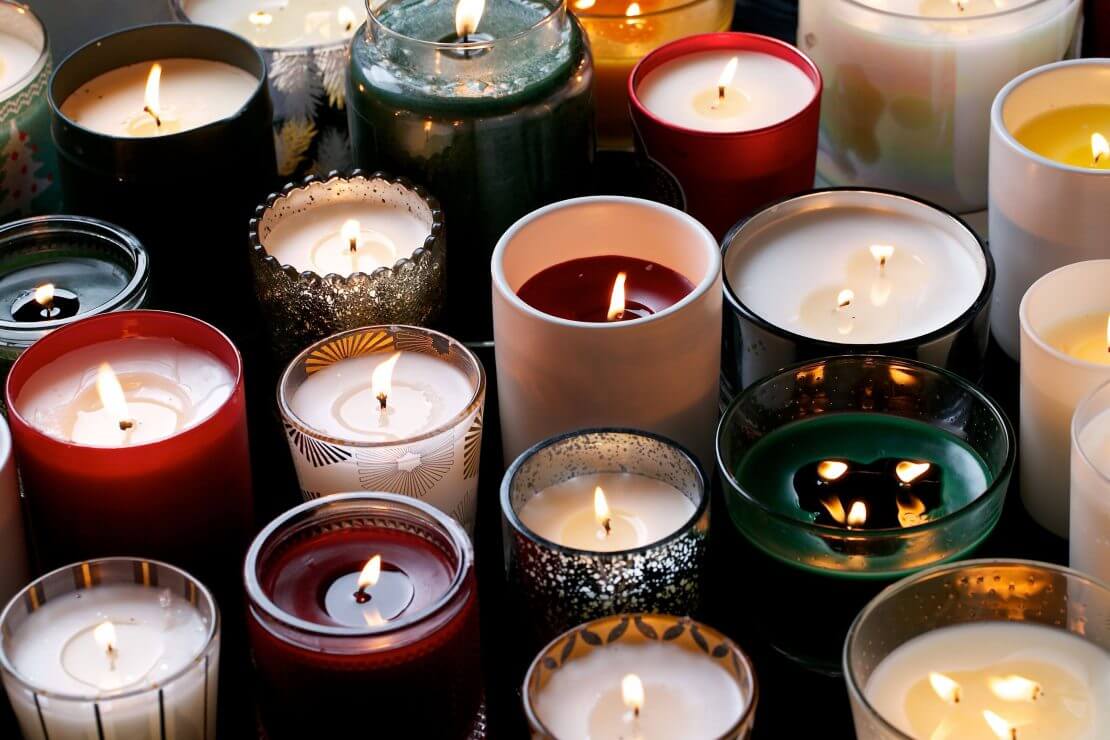 You can go one step further with the essential oils and private label or white label candles. In this situation, you'll be developing scents that are usually based on some blend of essential oils and/or aromatics.
Again, if the producer already has a generic blend that's not exclusive, then you can choose to white label these candles.
However, if you come up with your own blend that'll be exclusive to your store and your store alone, then you can private label those candles.
You might sense a pattern here, but candles are similar to both coffee and essential oils in that they're all about branding.
Think of it this way: next time you're in the store, take a close look at the candles that are being sold. Chances are, the retailers are asking pretty substantial prices for a product that – for all intents and purposes – is not expensive to produce. It's just wax, a wick, an essential oil blend, and a fancy logo.
That's because when you sell candles, you're selling a "feeling" or a "vibe". Just consider the kinds of names you see for candles:
Serenity
Lifeforce
November Rain
Lavender Meditation
Cinnamon Fire
As you can see, the product names conjure up a feeling that you're trying to convey with the candle.
Beauty Products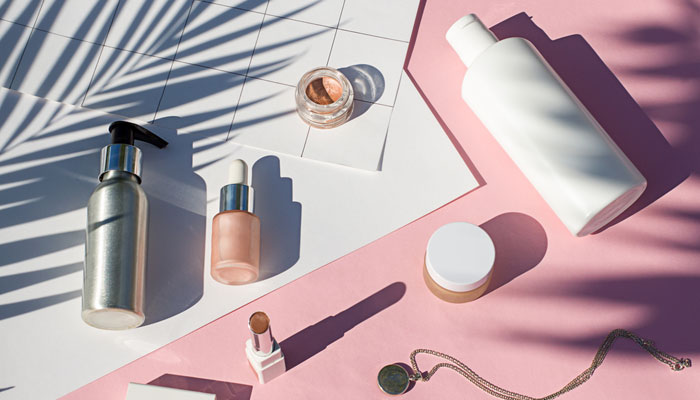 Private labeling or white labeling beauty products is also popular with some retailers. This can include skincare, hair care, and general hygiene products like soap.
In this situation, you'll either develop your own unique blend of aroma and active ingredients (private label) or slap your logo on a generic beauty product that the producer offers (white label).
However, beauty products are a little bit complicated in that they're more controlled than other product categories that we've listed.
Essentially, the Food & Drug Administration (FDA) regulates cosmetics, beauty products, and personal care products.
In fact, under the Federal Food, Drug, and Cosmetic Act (FD&C Act), these products must not be adulterated or misbranded. They must also be safe for consumers under labeled or customary conditions of use and they must be properly labeled.
As a result, selling beauty products in this context, especially if you're developing your own products via private labeling, is considerably more complicated than the other product types that we discussed above.
RELATED ARTICLE: Dropshipping Beauty Products: Best Suppliers
How To Dropship Private Label & White Label Products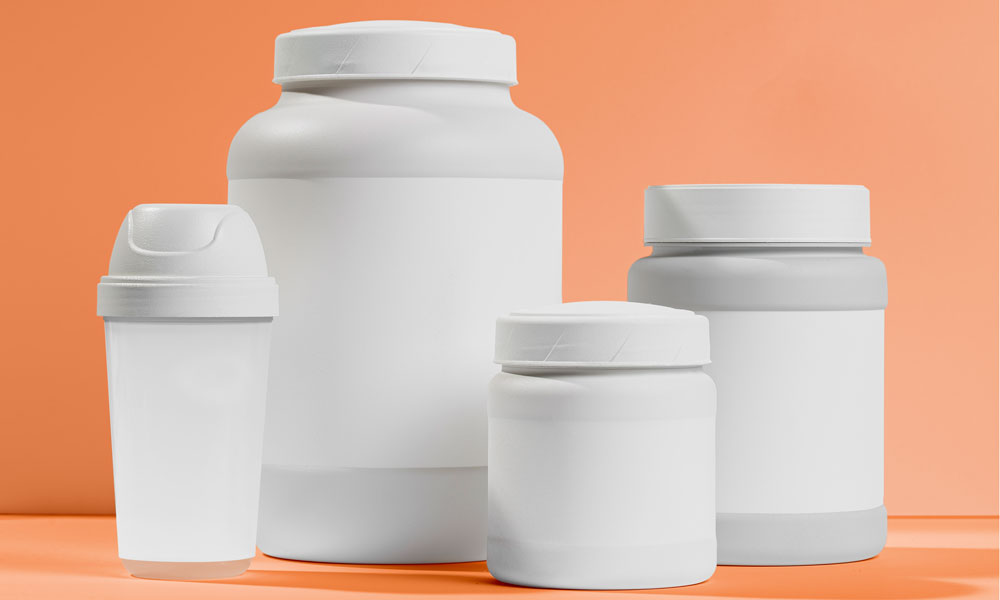 We already discussed that dropshipping is one of the easiest ways to sell white label or private label products.
However, let's not forget that dropshipping is a retail fulfillment model while private labeling/white labeling is a product-sourcing model.
That being said, let's go over how to dropship with private label or white label products.
1) Choose Between White Label & Private Label
This is pretty self-explanatory: you need to choose between the two possible product-sourcing models. In other words, should you private label or should you white label?
As we discussed above, each of these models has its relative pros and cons.
Consequently, you'll need to decide whether white label or private label is the right choice for you. For a more detailed discussion and breakdown, check out the section above.
2) Find A Supplier
If you want to have a successful online store, you need to find a good dropshipping supplier – this is absolutely critical!
There are a few different methods you can use to find a private label or white label supplier that we outline in the section below. Essentially, you can look at online directories or just do a Google search to find a list of dropshipping suppliers that offer "private label" or "white label" services.
Additionally, if you want to stand out from other online stores, you definitely should find a niche. Plus, make sure to do market research and find out what type of product you want to rebrand or sell.
RELATED ARTICLES:
3) Define Your Brand Identity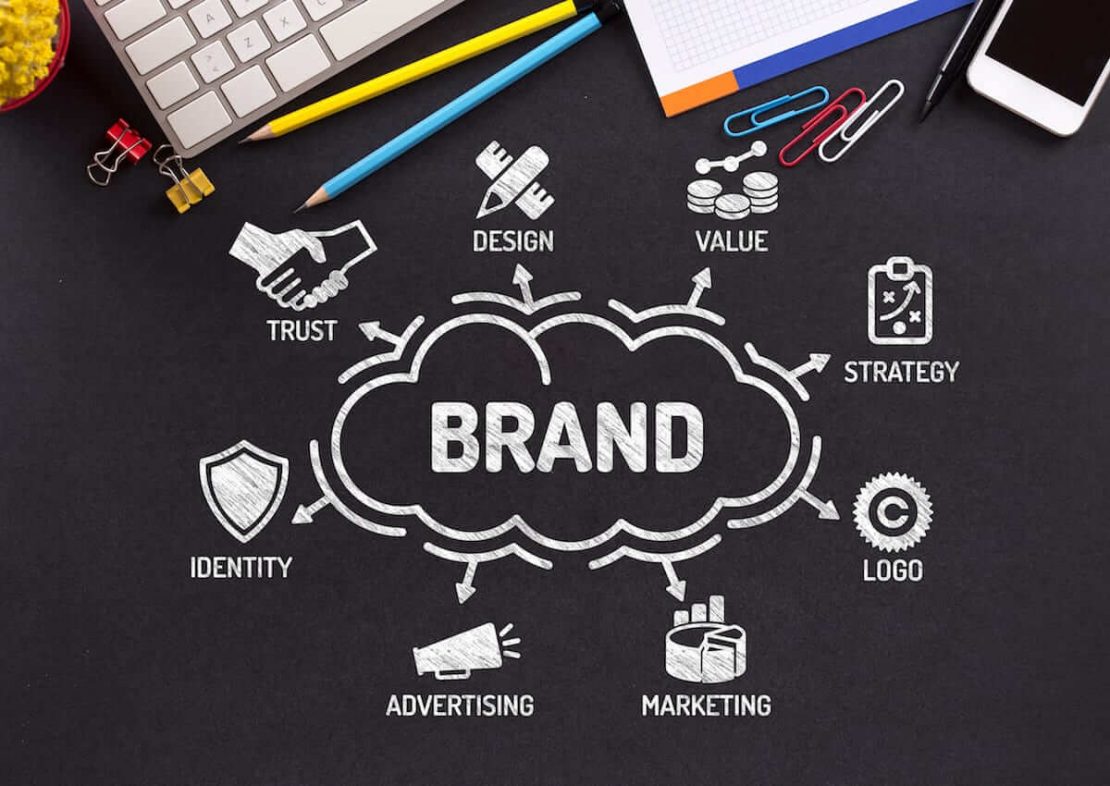 A solid brand identity can be the critical groundwork for developing consumer loyalty, customer retention, and competitive advantage.
Think of your brand identity as how your audience perceives you – it's the face of your business. Without a comprehensive, well-defined brand identity, your audience might not understand who you are. In the end, you need to make a personal connection.
This means that your fully formed brand identity must be reflected in your products, logo, packaging and website. This applies both to private labeling and white labeling your products.
Think about your brand personality. It should give a set of human characteristics to your brand. Brands that have a well-defined personality make the product relatable on a personal level – customers connect on a visceral level and need your product in their lives.
Again, this is important for both white label and private label dropshipping products.
RELATED ARTICLE: Dropshipping Branded Products: Guide for Online Retailers
4) Build Your Store
This might seem obvious, but you need to actually build your dropshipping store!
Since your brand identity must be consistent across the board, you should make sure that you design your online store to match your brand identity.
If you decide to use Shopify as your eCommerce platform, then you can choose from one of its pre-existing templates (also known as themes).
RELATED ARTICLES:
5) Increase Your Brand Awareness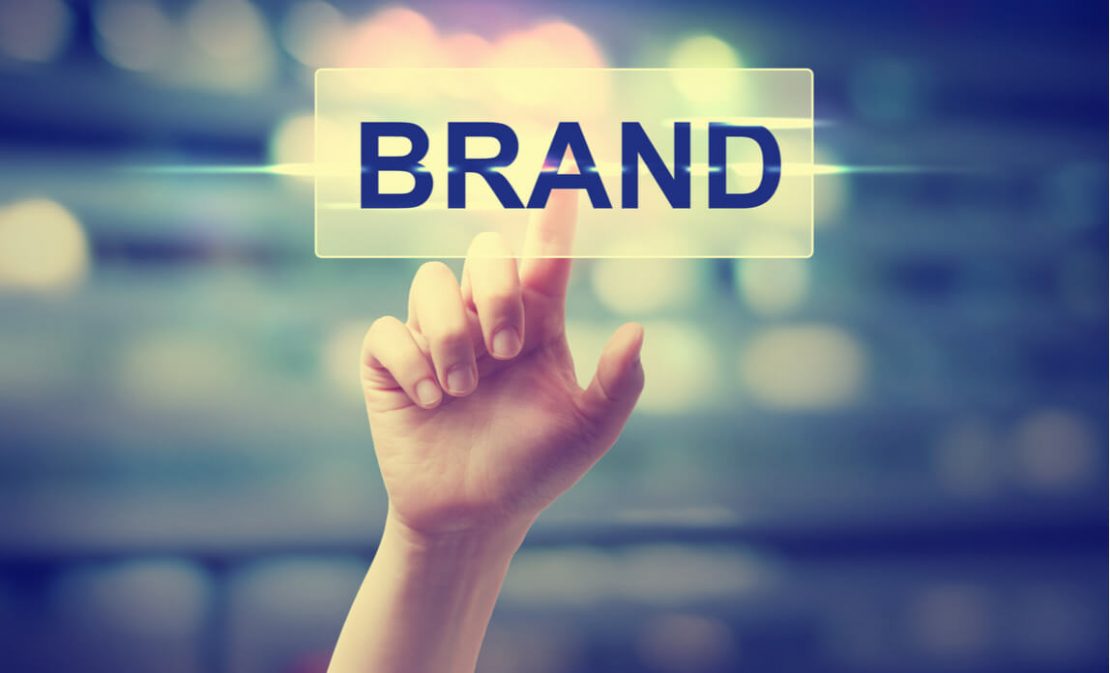 Another crucial step in creating a successful brand is to increase your brand awareness. If your product is new, then the first thing you'll want to do is to define your target market and find ways to attract them to your store.
This is true whether you dropship private label or white label products.
Plus, here are a few ways to increase brand awareness at no cost:
Once you've developed an effective brand identity and then boosted your brand awareness, you can use that brand that you've created for either private label or white label dropshipping.
Are There Minimum Order Quantities For Private Or White Label Dropshipping?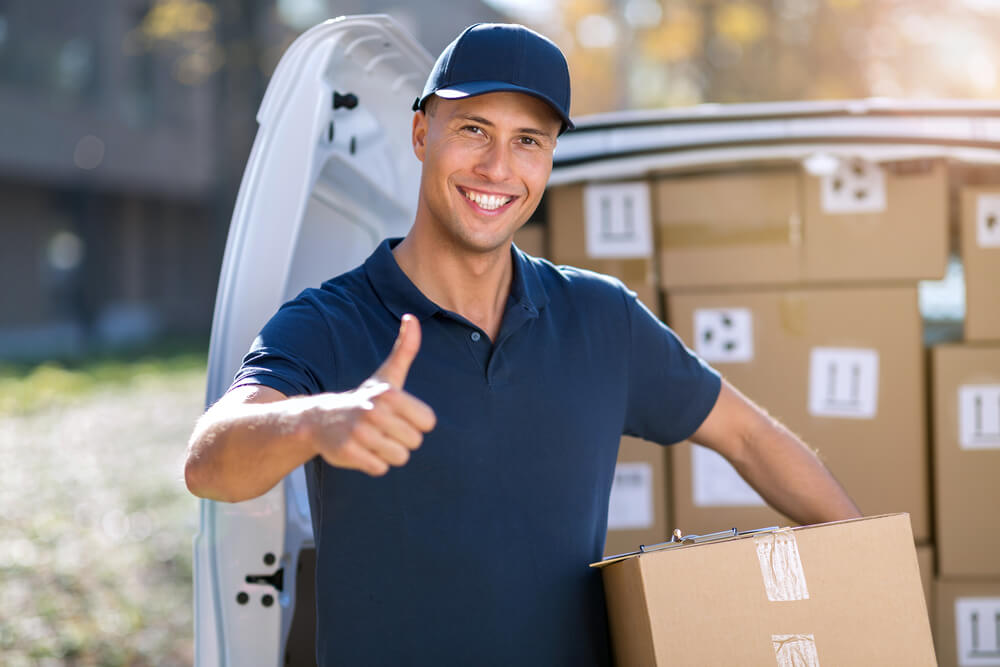 Yes, there usually are minimum order quantities (MOQs) for private labeling or white labeling.
Why are MOQs used in this situation? Because the supplier must ensure that they remain profitable as they produce these specific items for the retailer to sell.
Most suppliers and wholesalers will list any MOQs on their website or product listing, while others require that you contact them and ask about the MOQs.
It's also important to note that the amount you order from the supplier or wholesaler will directly influence the price point per unit. Many suppliers use a tier system for their MOQs. With each tier that you move up, you unlock a progressively lower price point.
For instance, if Tier 1 is the minimum white or private label order that can be accepted, it will have a higher price point per unit than a Tier 2 MOQ.
However, choosing either private label dropshipping or white label dropshipping lets you avoid having to stick to MOQs.
Remember that with dropshipping of any kind, including private label or white label, you only order as much as you need from the supplier. In fact, this is one of the major benefits of choosing dropshipping as your retail fulfillment model!
How Do I Find A Private Label or White Label Supplier?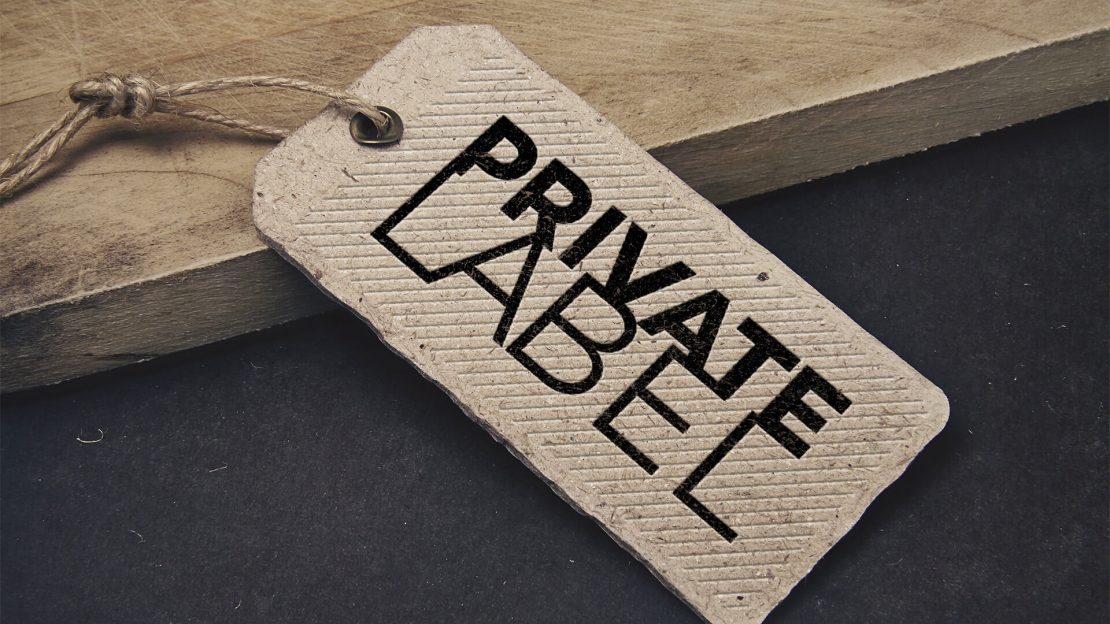 The easiest way to start is with a Google search. You'll just have to input the correct search terms and browse the results accordingly.
In general, it's best to input a search term that combines the product type with either "private label" or "white label". Then, you can use the following terms interchangeably:
Supplier
Wholesaler
Distributor
Manufacturer
You should use this basic formula when inputting your search terms:
PRODUCT TYPE + (PRIVATE LABEL / WHITE LABEL) + [(DROPSHIPPING) SUPPLIER / WHOLESALER / DISTRIBUTOR / MANUFACTURER]
For example, if you're looking for a supplier of private label vitamins, try a search phrase like vitamins private label supplier. If you're looking for a supplier that also offers a dropshipping option, make sure you say vitamins private label dropshipping supplier.
Another way to find a private or white label supplier is via a directory like ThomasNet. It's free and you can search for suppliers by product and location.
For instance, just type in vitamins private label manufacturers USA in the search bar and you'll get a list of results. These results will also show the suppliers' certifications and the products that they sell.
Additionally, you can use Alibaba (but not AliExpress). Just type in the keyword or product you want to sell. Thankfully, Alibaba's results are especially useful since you can see third-party verifications of the product and certifications of the company.
Once you have a list of potential suppliers, ask them the following questions:
Does the supplier offer white label, private label, or both?
Is there a minimum order quantity (MOQ)?
If so, what is the MOQ?
What is the turnaround time for an order?
What does it cost to ship in bulk?
Are prices negotiable based on volume?
Finding a private label or white label supplier is not that substantially different than finding a conventional dropshipping supplier, except that you'll have to pay close attention to MOQs and you might be able to negotiate prices based on how much you order.
Of course, you'll also have to choose between white label and private label, based on what's best for you as a retailer.
How Do I Market Private Label Or White Label Products?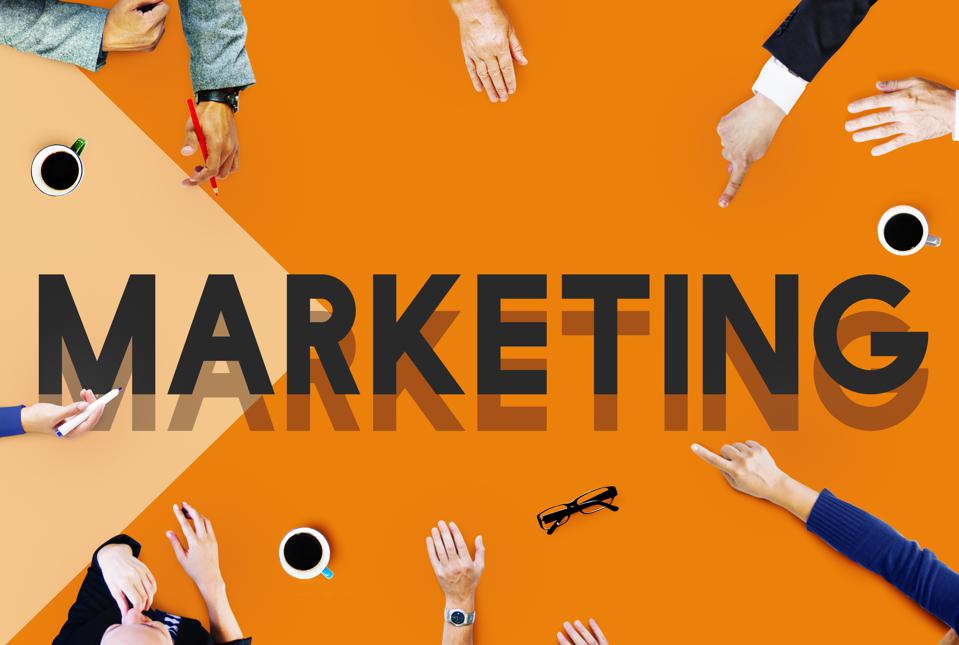 Marketing private label or white label products to dropship from your online store is essentially the same as marketing conventional brands.
That being said, it's all about:
Developing a unique and memorable brand identity
Boosting brand awareness with consumers
However, marketing private label or white label products is most substantially different from marketing conventional brands in that you have to really take the time to create a brand identity that consumers will connect with and remember.
Additionally, this brand identity must be "accurate". That means that it must accurately reflect what the actual product is and who the target market is.
Finally, your brand identity must stay consistent across all channels, including the design of your store, the tone of your blog posts, and your social media presence.
For instance, let's say that you want to dropship private label fitness vitamins and supplements. Who is your target audience? Fitness enthusiasts and athletes!
As a result, you should steer clear of anything that comes across as stuffy or overly formal – keep it light, motivational, and fitness-focused.
RELATED ARTICLES:
Become A Dropshipping Member With GreenDropShip
If you don't want to choose private label or white label dropshipping, then you can always pick GreenDropShip as your dropshipping supplier for conventional brands of products.
We have a huge selection of products from conventional brands and we make it super easy to build a successful and profitable online store.
We offer tons of product categories and niches, including:
Health & Wellness
Essential Oils
Home Goods
Pet Products & Dog Food
Food & Beverages
Sugar & Natural Sweeteners
Tea & Coffee
Exotic Snacks
Ethnic Foods
GreenDropShip carries both well-known and new brands in all these product categories. Choosing between established and emerging brands will depend on the store identity you want to build.
Plus, our members get access to innovative tools to help them be efficient and profitable. This includes a Shopify dropshipping app that seamlessly integrates your dropshipping supplier with your eCommerce store's inventory.
In other words, this app allows you to add new products with just a couple of clicks and no time-consuming or labor-intensive spreadsheets.
If you skip using the app, you can still use product feeds to integrate your supplier with your Amazon, Shopify, or WooCommerce store.
Finally, we're both a dropshipping supplier and a bulk wholesaler and our members can get free Amazon FBA prep services.
Join GreenDropShip today and start selling!