How To Sell Organic Products Via Dropshipping
If you want to launch your own online business selling organic products, we think dropshipping is definitely the way to go. It allows you to offer the quality name brand products customers want, without having to handle any inventory or shipping.
In this article we'll break down everything you need to know to start dropshipping organic products. From finding the right organic dropshipping supplier, to setting up your ecommerce store, choosing which organic products you want to offer, and marketing them online. Read on to learn more…
Why Offer Consumers Organic Products
Natural and organic products hit an estimated growth of 12.7% and passed $250B in sales making 2020 a record-breaking year. That's huge! And it definitely shows that consumer demand for organic products continues to grow.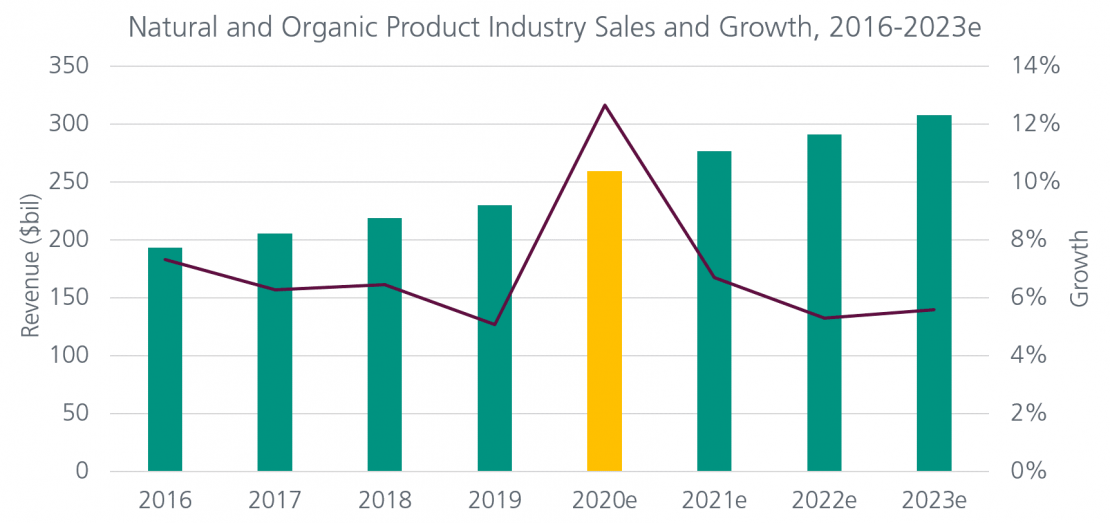 In addition, 83% of consumers surveyed report they are being more proactive in regards to their health than they were just a year ago. Their top priorities include eating healthier, increasing fitness, and reducing stress. Choosing certified organic products is one way health-conscious shoppers move closer to their healthy eating goals.
Reading product labels more closely is also on the rise, with consumers paying more attention to ingredient lists, GMOs, chemical additives, nutritional value, sustainability and other key health and environmental markers. Organic products check all of these boxes.
A Newcastle University meta-study found significantly higher levels of beneficial antioxidants, less pesticide residue and lower levels of cadmium in organic crops versus conventional crops. Organic products are also free from GMOs.
In addition, organic farming tends to be better for the environment. Organic farming practices can reduce pollution, conserve water, reduce soil erosion, increase soil fertility, and use less energy. Farming without synthetic pesticides is also better for nearby birds and animals as well as people who live close to farms.
With all these benefits, it's no wonder the organic industry is experiencing record-breaking growth. It's also no wonder you're considering adding organic products to your online store.
How To Sell Organic Products Online
Once you've made the decision to start carrying organic products in your online store your next question will likely be, "okay, so how do I start actually selling them?"
The answer to this question can be broken down into three main parts. First, you need to choose a retail method and wholesale organic products supplier.
Second, you'll need to build and market your online store. And finally, there's choosing the actual organic products you want to add to your inventory.
Stick with us and we'll show you how to do all three! Starting with what we think is the easiest way to start selling organic products right from the comfort of your own home… dropshipping.
Dropshipping Organic Products
When it comes to selling organic products online there are a couple of things you need to take into consideration. Where am I going to source my products? Where am I going to store all my inventory? And how am I going to pack and ship them out?
And when it comes to organic items like food and beverages, you also have to factor in refrigeration needs. Many items have to be stored in a temperature controlled environment or even delivered frozen.
These are some of the reasons we think dropshipping is the easiest way to start selling organic products online. It solves all these issues for you!
With dropshipping, you don't hassle with any of the inventory. Your supplier will maintain all the organic products for you and then ship orders directly to your customers. How simple is that?
There are minimal startup and overhead costs, which makes dropshipping especially attractive to new entrepreneurs. Plus there's no worrying about maintaining the proper temperature for food products. All those technical and logistical issues are done for you.
Basically, you spend your time focused on what you do best, attracting the right niche customers to your website. Your dropshipping supplier will handle the rest.
Meanwhile, you pocket the difference between the wholesale organic product price and the amount you sold it for. That's money in the bank with every online sale!
Finding Organic Dropshipping Suppliers
Before you can import organic products into your online store, you need to find the right dropshipping supplier(s) to partner with. Your goal is to work with a 'best-in-class' wholesale supplier that is clearly invested in natural and organic products and has knowledge of the industry.
There are many methods you can use to find an organic products dropshipping supplier, but these two are the most common and a good place to start.
1. Search Your Ecommerce Platform
Try doing a Google search related to whichever ecommerce platform you use. For example, try searching "Shopify dropshipping supplier" or "WooCommerce dropshipping supplier" to find suppliers that will integrate with your online store.
Then check their online catalog to see if they offer a good selection of certified organic products that align with your dropshipping niche.
2. Check Supplier Directories
Consult an online supplier directory. These resources provide updated lists of prescreened suppliers and the type of products they offer. Some of the more popular directories include:
Evaluating Dropshipping Suppliers
Once you identify some dropshipping suppliers that carry the kind of organic products you want to sell, your job still isn't complete. You want to be sure any supplier you partner with is reputable, and will deliver exactly what your customer ordered in a timely manner.
Remember, your customers think the products you sell come directly from you. They will associate the service they receive from your dropshipper with your brand. Which is why it's essential to choose a quality supplier that does the job right, so you'll get repeat business.
Additional items to consider when choosing an organic products dropshipping supplier include:
Select a domestic US supplier.
Look for competitive membership pricing.
Verify the supplier integrates with your ecommerce platform.
Determine if there are any minimum order requirements.
Make sure they offer customer service.
Check their average shipping times.
Confirm that they are equipped to handle perishable and glass items (if applicable).
GreenDropShip is a reputable supplier that meets all these criteria. With over 20,000 natural and organic products – including food and beverages, beauty, household, baby, health and wellness products, we have an extensive inventory to fit any niche.
GreenDropShip also offers competitive pricing, customer service, easy integration with every major ecommerce platform, and quick shipping. Plus we have the tools you need to succeed; including detailed product information, images, marketing tips, and more.
Check out our full online catalog to see the many natural and organic products we offer. Or to learn more about joining and integrating your online store, simply contact our support team and they can get you started.
Build Your Organic Products Dropshipping Business
You've chosen a dropshipping supplier, that's great! And if you're brand new to dropshipping and still need a little more guidance, that's okay. Be sure to read this article for a complete list of tips on How To Dropship.
Next you'll need to set up your organic products ecommerce business. Let's start with the three (3) basics that apply to every new dropshipper – choosing an ecommerce platform, building an online store, and marketing your products.
1. Choose An Ecommerce Platform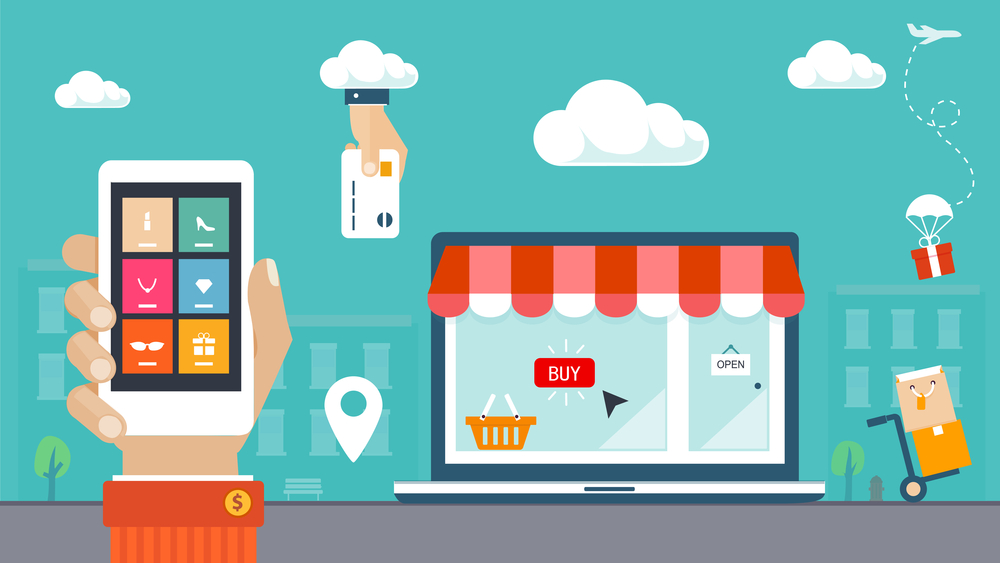 When it comes to choosing an ecommerce platform, there are plenty of options. But for new entrepreneurs, it often makes sense to go with a well-established platform that offers a user-friendly interface, along with the tools and support you need to easily launch an online store.
Four options that are trusted, popular, and easy to use are:
Shopify – This large ecommerce platform has a ton of built-in features, which make it super easy for newbies to quickly get up to speed and start selling products. Shopify is pretty much a plug-and-play platform. There's also a lot of great Shopify apps you can use to help you further optimize your online store and business operations.
WooCommerce – If you have or plan to build a WordPress site, this is the plugin that will make your website shoppable. You can then take advantage of all the design and content features WordPress has to offer, while enjoying the convenient, intuitive shopping functionality of WooCommerce. Plus it offers web hosting and search engine optimization (SEO) as well.
Amazon – The behemoth of online shopping, and the most widely known ecommerce platform. If you choose Amazon to sell products, you gain access to their huge customer base and excellent service.
eBay – Another well known and popular platform. Choosing eBay allows you to carry your own handmade products, alongside dropshipping items. Plus their bidding system might result in you earning a higher price for some items.
Keep in mind that all the ecommerce platforms above require paying membership or transactional fees. So be sure to compare pricing structures and think about the volume of products you plan to carry and sell.
To make things even easier, GreenDropShip integrates with all of these ecommerce platforms. We even launched the GreenDropShip app for Shopify to make managing products and orders in your Shopify store a breeze!
2. Set Up Your Online Dropshipping Store
Once you've chosen your ecommerce platform, it's time to do some research and set-up your actual online store. Some tasks to complete before you start dropshipping organic products include:
Understand your target market and buyer personas
Research your online competition
Identify organic product trends
Know the legal requirements to start an online business
Sign up for a web hosting service and payment gateway
Market and promote your online store
Track data to measure performance
Sounds like a lot, we know. Which is why when launching an organic products dropshipping business, it's essential to have a checklist to point you in the right direction and ensure you've got all your bases covered.
That's why we put together this step-by-step guide on How To Start An Online Store. In it we break down all the steps listed above into manageable chunks, to help you put together a solid plan for building your ecommerce business. If you feel like you need a little more structured guidance, this is a great resource you can use.
3. Marketing Organic Products
And finally, before you can start selling organic products online, you need to identify and understand your target audience.
If you understand your customers' motivation, you can laser-focus your marketing strategy and product offerings to precisely meet their needs. That's how you build a fan base and get repeat customers!
One extremely effective marketing strategy is storytelling. Need proof? Studies have shown that humans are 22 times more likely to remember a fact when it has been wrapped in a story.
Storytelling means using a narrative to communicate a message. The goal is to make your reader feel something, to inspire them emotionally to buy your product.
Storytelling can help your customers understand why they should care about the natural and organic products you're selling. It works to build trust, and to humanize your brand.
Think about the stories behind the organic products and brands you offer. What makes them interesting or special?
Is it that a particular organic cleaning product has no toxic chemicals so it's safe to use around children and pets? Does the brand promote sustainable farming practices? Does a certain organic beauty product soothe sensitive skin? Is a particular certified organic food also non-GMO and higher in nutrients?
Remember, people relate emotionally to stories. And feelings are what drive shoppers to buy.
For more help developing a killer marketing strategy for your brand, be sure to check out our Complete Marketing Guide For Dropshipping.
Top Natural and Organic Products For Dropshipping
You've found a dropshipping supplier and built your online store, now comes the fun part. Choosing the organic products you want to offer your customers!
Pick products that align well with your dropshipping niche and brand, and will also appeal to your target customer. You also want to hit up Google and do some research to see what's trending in the organic space.
Which name brands are popular? What items are selling out on competitor websites? Are there organic brands with great stories your customers would respond to? These are additional clues that will help guide you in making inventory selections.
Then take a look at what organic products your dropshipping supplier offers, and see what items check all the boxes. Be sure to browse through their entire catalog to see which items stand out. The following five (5) organic categories have proven popular with consumers, and are a great place to start your organic products search.
1. Organic Health and Wellness Products
Consumers looking for health and wellness products are obviously concerned with fitness and nutrition. They care about what they put in their bodies, and will often pay more for high quality ingredients.
In fact, 41% of millennials say they're willing to pay a premium for natural or organic products. Which makes these items a great choice for dropshipping!
Let's look at some of the search data. According to Google Keyword Planner, the term "organic protein powder" is searched up to 100K times a month and organic vitamins and supplements are searched up to 10K times. This clearly shows there's online consumer demand for organic products in the wellness space.
Take advantage of the trend! Add some organic vitamins, supplements, sports drinks, or protein powders to your online store. Here's some additional dropshipping resources to help get you started:
2. Organic Food and Beverages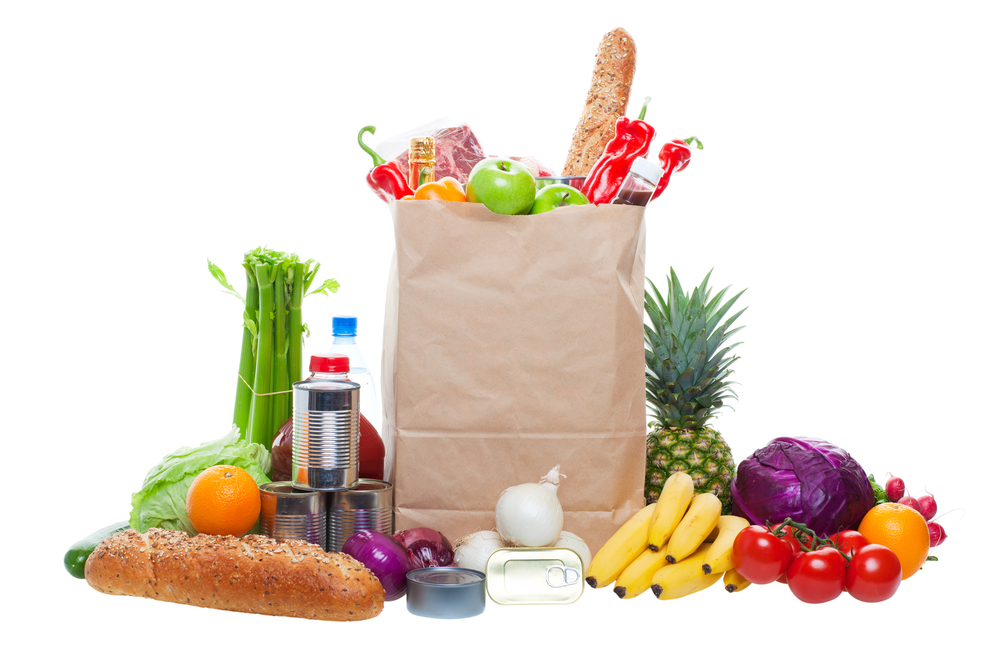 Organic food sales continue to rise. In fact, sales of organic produce rose 14.2% in 2020, representing an increase of $1 billion to $8.5 billion. The global organic snacks market size was valued at USD 7.21 billion in 2019 and is expected to grow at a compound annual growth rate (CAGR) of 13.1% from 2020 to 2027.
You can thank rising health consciousness among consumers for boosting the consumption of organic foods and beverages. In addition, shoppers are opting for natural foods to avoid the harmful impact of synthetic fertilizers used in conventional nutritional products.
Plus the presence of natural and healthy ingredients in small serving foods has played a key role in increased healthy snacking amongst kids and millennials. ALL of these organic food benefits can be used in your product descriptions and marketing messages to entice more customers to buy.
Just be sure when choosing organic food products for your dropshipping store, you look for "Certified Organic" labeling. Savvy shoppers know labels matter! They look for them as a sign of trust that a product meets certain health standards.
Here's some additional resources for when you're considering organic grocery products to add to your dropshipping store:
3. Organic Cleaning and Household Products
Promoting healthier living with fewer chemicals is a great selling point for consumers, particularly those that have pets or children. This is especially true when it comes to cleaning products, which can have some of the highest toxic load of any products on the market.
Organic cleaning products are healthier, safer, less likely to trigger allergies, and gentler on fabric and furniture. So in addition to making your customer's home less toxic, they also help their belongings last longer.
If you're looking for all natural cleaning products to add to your dropshipping store, be sure to check out these helpful resources:
4. Organic Beauty and Body Care Items
Another area that shows increased consumer demand is organic beauty and body care products.
By using natural, non-chemical ingredients, sustainable cosmetics avoid many of the toxic elements found in other 'non-organic' brands. These chemicals can cause damage both to the environment and human health.
Luckily there has been a big push in recent years for beauty manufacturers to move away from chemical ingredients and offer more 'clean' product options. Brands are now turning to organic, natural, and homeopathic ingredients, such as essential oil and plant-based formulations, which appeal more to modern green living consumers.
To find high quality organic beauty products for dropshipping, check out these additional resources:
5. Organic Baby Products
And finally, when it comes to eco-friendly products… you don't want to forget about baby. Parents are big on safety, especially when it comes to their little one. They will not buy a brand or product they don't trust.
Babies are also very sensitive. So anything they ingest or that comes into contact with their skin has the potential for causing irritation. As a result, natural and organic baby products sales have increased steadily over the past decade.
Moms look for organic baby skincare products, all natural health items, organic baby food, diapers and wipes they can feel good about buying.
If you're thinking about adding organic baby products to your dropshipping store, we've got some great recommendations for you:
Start Selling Organic Products Today!
Now that you're aware of some great organic product opportunities, the next step is partnering with the right dropshipping supplier and adding items to your online store. You want to be sure your supplier is reputable, and will deliver exactly what you advertised to your customer.
GreenDropShip is the smart choice if you're looking for wholesale organic products for dropshipping. We carry over 20,000 natural and organic items in a variety of niches, including food and beverage, health, baby, wellness, beauty, cleaning, and more. Let us take care of the logistics, while you focus on driving traffic to your ecommerce store.

Join GreenDropShip today and start making sales!