How To Sell Organic Products Via Dropshipping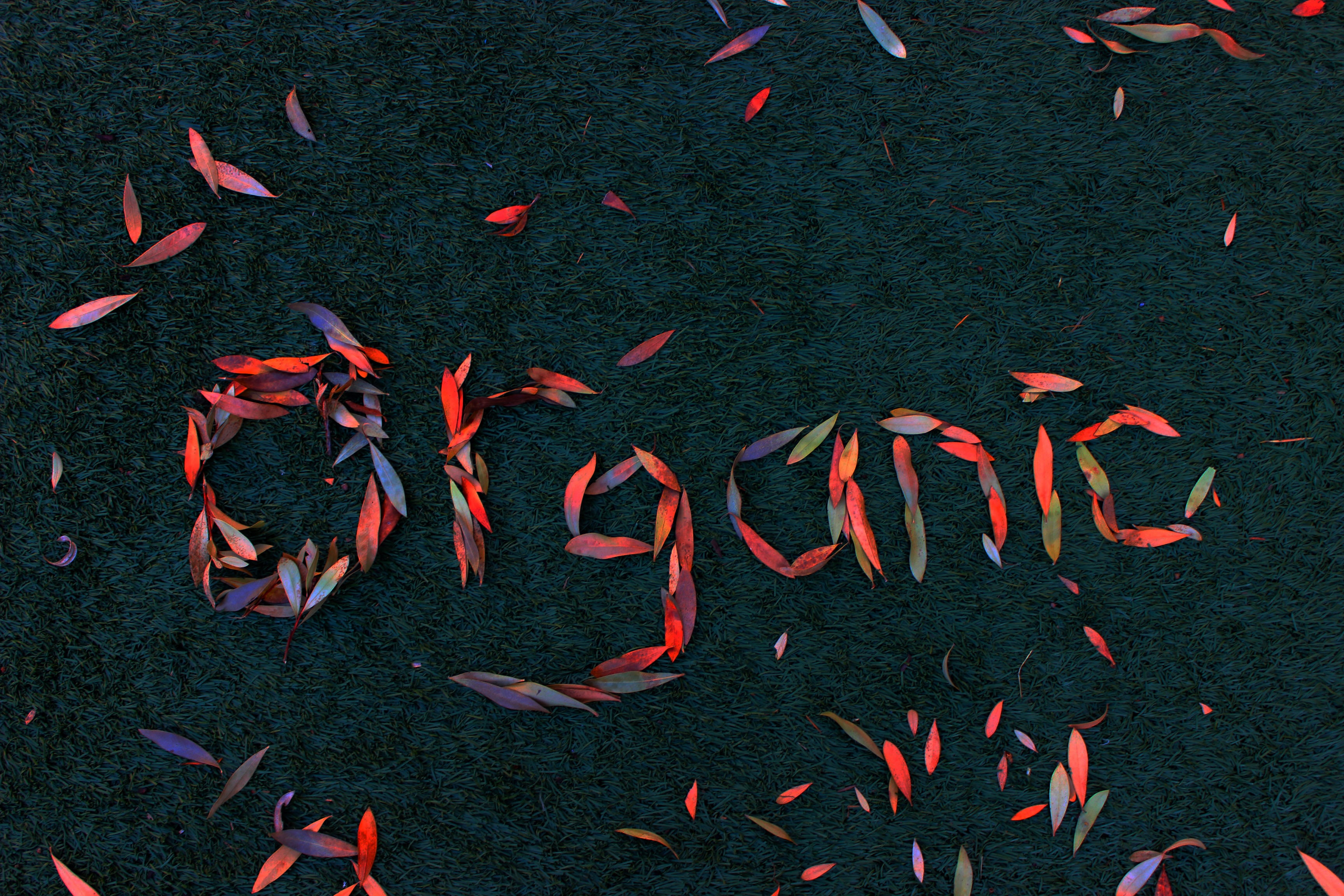 If you want to launch your own online business selling organic products, dropshipping is the way to go. It will allow you to offer brand name products won your online store without having to handle the inventory or shipping. Retailers using the dropshipping method do not keep goods in stock but instead transfer customer's orders and shipment details to a supplier, who then ships the goods directly to the customer.
Organic products have been enjoying huge popularity over the last decade. Consumers have more than demonstrated that they are willing to pay a premium for products that are superior in quality and healthy to use. Let's look at the steps to take in learning how to sell organic products via dropshipping.
1. Find a Dropshipping Supplier Offering Organic Products
The following suppliers are top wholesalers who dropship organic products for online retailers:
Unfi (Health & Beauty, Household, Food)
Unfi offers over 35,000 non-perishable food products to online retailers. Their dropshipping program features no minimum order size or frequency requirements. The company also features health and wellness products. All items are non-perishable. It should be noted, that if you are an Amazon seller you must be approved for food and beverage and dietary supplements.
Organic Wholesale Club (Food)
Organic Wholesale showcases a wide variety of natural and organic products with an emphasis on baking goods. The company's mission is to provide a one-stop-shopping wholesale program, that delivers the largest variety of natural, organic and eco-friendly products at the lowest price possible for online retailers.
GreenDropShip (Health & Beauty, Household, Food)
GreenDropShip features over 20,000 natural and organic products from food items and health & beauty to household products. Also, we carry eco-friendly products along with organic supplements and hair items.
Bangalla (Food)
Bangalla features a huge range of natural and healthy goods. The national wholesale distributor offers both retail and dropshipping services.
eSutras.com (Food)
eSutras Organics is a dropshipping wholesaler that features herbs, spices, bulk dry botanicals, vegetarian and vegan foods. The Chicago-based supplier also offers supplements, herbal teas, seasonings, and gourmet culinary items.
2. Create Your Online Store
Once you've found a supplier you'd like to work with, the next step is actually creating your online store for business. There are several e-commerce platforms to choose from. But we recommend Shopify or the WooCommerce plugin for a WordPress website. This is because both platforms are very easy to use.
Choose Your eCommerce Platform
Shopify allows you to set up your own e-commerce website using its platform solution to sell, ship, and manage your products. Their admin panel is very simple to use. You can easily add products, process orders and add store data. Setting up a website with Shopify is a very simple process. Once you add your products, your store is up and running and ready for business.
If you decide you want to create a standalone website, WordPress is the way to go. With a WordPress website, you can turn it into an online retail powerhouse with the WooCommerce plugin. A plugin is a piece of software containing a group of functions that can be added to a WordPress website. They can extend functionality or add new features. The WooCommerce plugin is a flexible e-commerce solution. You can set up a new store in minutes. What's so great about the WooCommerce plugin is that its features include a product cart, checkout pages, secure payment options by credit card, and other payment alternatives.
Set Up Your Domain
Once you've chosen your e-commerce platform, you'll need to create a domain or web address for your website. There are several online entities where you can register your website name. The cost is minimal. Here are the three popular resources to register your website name:
But before you register your website name, you'll want to think about a name that aligns with your business. If you're selling organic products you'll want a name that reflects your services. Another piece of advice is to keep it as short as possible. Short website names are easy to remember for consumers. Here are some important tips when choosing a name for your website business:
Use .com as your domain extension
Use Brandable over generic. Brandable means you should create your brand name instead of using a generic URL such as organicfood.com
Shorter is better
Easy to type
Easy to pronounce
Avoid hyphens and numbers
Consider using a keyword that reflects your website
Think long-term over the short term
Select A Theme
Themes are what your website looks like. They're the face of your business. So you want to choose a theme that best supports your organic products online store. There are literally thousands of themes to choose from. However, it's best to choose an e-commerce theme to highlight your products.
Shopify offers a host of themes if you're going to use that platform. The themes are categorized for each kind of online store. Similarly, WordPress also offers a great array of e-commerce themes to choose from. Many are free. You can also purchase a theme made specifically for Woocommerce e-commerce websites.
Choose A Payment Getaway
If you're in the process of setting up a store at some point you'll need to enable payments. Accepting payments from your customers isn't necessarily as easy as clicking your mouse and watching the money roll in. But it doesn't have to be difficult either. It's all a matter of finding the right payment solution for your business.
If you're using WooCommerce and WordPress, WooCommerce details the best payment gateways for that platform. You can actually choose from over 100 or more payment gateways for the platform. Stripe for example features:
Payments in 135 currencies
Instant checkout
Fraud protection
Customizable for developers
Other popular payment gateways for WooCommerce include:
Features:
Fewer fields at checkout, getting customers to the finish line faster.
Made for mobile to give your shoppers the best checkout experience.
More behavioral data powered by machine learning and reviewed by humans to analyze potential fraudsters.
A payment processor: No need to install Apple Pay, PayPal, Stripe, Braintree, or other tools. Bolt handles all payment processing for credit and debit cards.
Features:
Real-time data
Behavioral analytics
Identity verification
Automation
Ad campaign optimization
Features:
Customers and Card on File
Auth and Delay Capture
Enhanced Reporting
For additional payment gateways for WooCommerce you can check out their website for an entire listing of payment extensions.
Shopify has its own payment gateway solution called Shopify Payments. Shopify Payment comes already integrated into your store. Merchants do not have to set-up Shopify third-party payment gateways or merchant accounts.
Choose Your Shipping Setting
Shopify makes it easy for you to choose your shipping setting. Just go to the Shopify Help Center and you'll find instructions on how to set up your shipping rates. With Shopify, you can set up free, flat, or calculated shipping rates that appear in the checkout for your customers.
But before you make any shipping rates, it's a good idea to create the various regions that should get their own shipping rates. This is important if you're shipping products internationally. For example, you might want to have one set of shipping rates for customers in Europe, and a different set of rates for customers in North America. These different regions are called shipping zones. A shipping zone is a group of countries or regions that have the same shipping rates. For example, if your business has a warehouse in France that ships all over Europe for the same flat rate, then you can create a shipping zone that includes all the European countries and charge that same shipping fee to all your European customers.
You also might want to check out Shopify's article on Shipping Strategy to get a full understanding of shipping rates and settings.
If you're using a WordPress website with a WooCommerce plugin, WooCommerce offers a quick and easy tutorial on how to configure your shipping settings for your website. WooCommerce also offers several plugins for WordPress to help support your website's shipping rate functions.
The following is a shortlist of shipping rate plugins:
WooCommerce Table Rate Shipping Pro Plugin
It helps you set up rules in order to calculate the shipping rates for a combination of conditions. If the user's cart matches the conditions in the rule, the shipping cost you have defined in that rule is applied.
WooCommerce UPS Shipping Plugin with Print Label
It completely automates UPS shipping by displaying real-time rates in cart/checkout page, pays postage and prints labels from within your WooCommerce store, chooses boxes automatically and enables tracking.
WooCommerce FedEx Shipping Plugin with Print Label
You can automate FedEx shipping by displaying shipping rates in cart/checkout page, pays postage and print labels from within WooCommerce, it also automatically identify boxes to pack the items and enable tracking.
Multi-Carrier Shipping Plugin for WooCommerce
This plugin combines the power of table rate shipping with real-time rates from shipping companies like FedEx, UPS, USPS, DHL Express & Stamps.com (USPS) to give you a complete shipping solution for your business.
WooCommerce Shipment Tracking Pro
It helps to integrate Order tracking functionalities to the WooCommerce shops worldwide. By using this WooCommerce Order tracking plugin, you provide your customers with an easy way to track their shipments for various shipping carriers worldwide.
3. Promote Your Organic Store With Social Media And SEO
Creating an online store for your organic products is the easy part. Now it's getting the word out to the public that you've got great organic goods to sell. But the fact is, you'll be competing with many other organic sellers online who want the same thing you want: customers to their websites and sales. So you've got to somehow figure out a way to get your website in front of the eyes of organic lovers, first. This is where social media and search engine optimization (SEO) come into play.
Let's look at ways you can set up your business with SEO and social media marketing.
Create Social Media Ads
When creating social media ads, you want to create ads that target the consumers most likely to buy your products. One smart thing to do is set up demographics for your social media ads. You can do this with Facebook and Instagram. Both social media platforms also allow you to reach consumers by age and interests.
Getting back to setting up social media ads by demographics here's a secret: many small and rural towns do not have access to various kinds of organic products. Get ahead of your competitors and target small towns without organic product outlets in their area and reap the benefits. Check out the Facebook Business web portal which provides all kinds of information on how to create ads targeted the way you want. Facebook information also applies to Instagram.
Likewise, you can also target ads on Youtube. The video giant provides a beginner's guide which outlines the various ways to target your audience. Learning how to target an audience with social media is a powerful way to attract consumers to your organic website with very little cost.
Optimize Your Site With SEO
SEO is the process of getting traffic from the organic and non-paid search results on search engines. If you implement the right SEO techniques, it will help your website rank higher in search engine results.
You first have to identify the keywords you want to rank for. If you're selling different kinds of "health supplements" for example, you want to rank for those search terms. It could be "organic health supplements", "fitness supplements" and any keyword that has a high search volume and defines your niche or product. We'll explain below what tools you can use to find your keywords.
Once you defined your keywords, you have to make sure to use them in your meta tags and URL for the:
Homepage
Product Pages
Category Pages (or "Collections" if you're using Shopify)
The meta title and meta descriptions are the snippet that is visible in search engines results. Find out how to implement them on WooCommerce and Shopify or any other hosting platform you are using.
You can also create a blog on your site and add relevant keywords in every post to provide more content to search engines, which will increase your rankings.
The following are 5 free keyword tools you can use to get the best keywords for your website:
Google Trends will help you see the relative popularity of keywords, provide valuable data on regional variations, and is a great source for evaluating seasonality and trends in changes with search engine volume for specific keywords over time.
This data is valuable because it will help you avoid jumping on a trend that has passed and will let you see what matters to Google users now.
This is a great tool for discovering phrases you might not have thought of or have forgotten.
AnswerThePublic has a free version of their tool, and with it, they allow you to see visualizations of questions and phrases asked around a particular root keyword. The related phrases are fantastic for research and ideation. Note that you have to pay for the Pro version to get regional information for each root keyword.
Google Adwords is a great source of keyword ideas. To use it to gather keyword ideas for a website, it is best to have access to an account that spends money on Google Ads.
The Keyword Magic Tool is a simple tool to use for keyword research, and it provides a good deal of information. Free users can perform 10 requests per day, but keep in mind that each query in this tool counts towards your daily limit of 10 queries in domain and keyword analytics.
Each query allows you to see broad match keywords, phrase match, exact match, related, and questions about the keywords.
Side-by-Side SEO Comparison Tool
This tool allows you to compare URLs and gather data on the keyword strategies of other sites. If another site is consistently ranking highly for terms you want, you can quickly see their on-page keyword strategies at a glance. You can easily find out which keywords they are using in headings and which phrases they are using the most.
The next aspect of optimizing your website is an SEO plugin. This tool you can add to your WordPress website. SEO plugins are great because they guide you to what steps need to be taken for top optimization. These can range from helping you to create good meta tags to making sure that you use the optimum number of keywords in your text for good SEO. The following are popular SEO plugins for WordPress:
4. Top Organic Products To Sell Online
The great thing about selling organic products online is that you have multiple categories to choose from. From food and beauty products to hair and health, the range of items you can offer to your customers is vast. You can be an organic food specialist, or an organic hair and beauty specialist. Or, you can offer a complete range of organic products in your retail store. It's really up to you.
The products below can give you an idea of what you can offer on your website. We picked the products below because they are brand recognizable and can be used by the entire family. All of these items can be found on GreenDropShip.com.
Food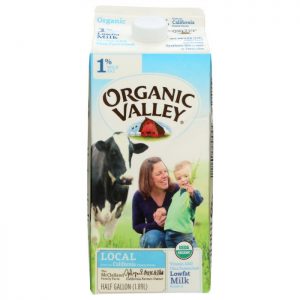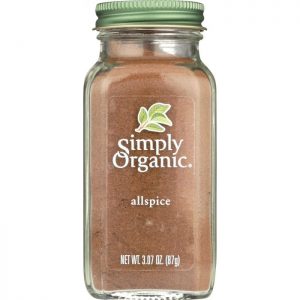 There's a huge amount of food products you can sell online from refrigerated products like Organic Valley Milk 1% to spices such as Simply Organic Allspice. Other organic food products that are popular are non-dairy items, frozen foods, snacks, pasta and grains.
Beauty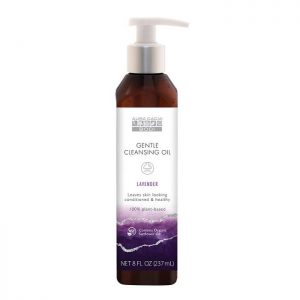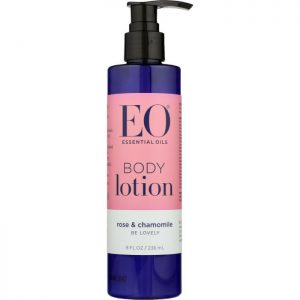 Organic beauty products AURA CACIA Lavender Gentle Cleansing Oil and EO Rose and Chamomile Body Lotion, are great personal care items that can be marketed to the entire family. Other excellent organic beauty products include soap, hair care items and organic body scents.
Health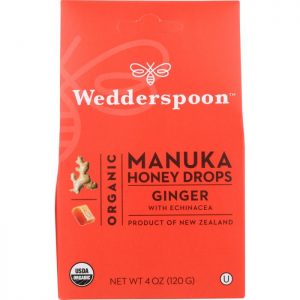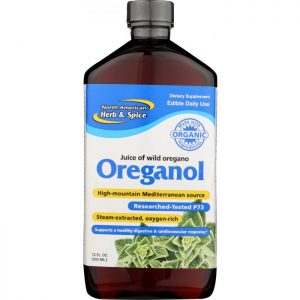 Organic and natural cold treatments like WEDDERSPOON Organic Manuka Honey Drops Ginger and NORTH AMERICAN HERB Juice of Oregano, are popular among organic health enthusiasts. Other items you should consider are matcha teas, organic fruit juices, and vitamin supplements.
Household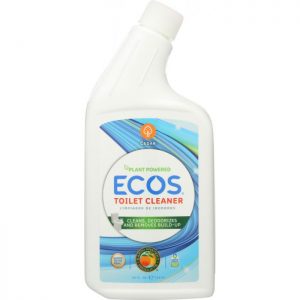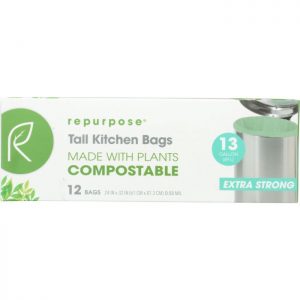 As consumers continue to grow more aware of the impact of household products on the environment, ecologically friendly products like REPURPOSE Compostable Extra Strong Tall Kitchen Bags support taking care of the earth. Organic and green household cleaning items are especially popular among organic fans. Offer cleaning items such as EARTH-FRIENDLY Toilet Cleaner Cedar and other kinds of organic cleaning suppliers on your website. Your customers will love it.
Learning how to sell organic products via dropshipping is a great way to start a business with products that are in demand. GreenDropShip features a huge inventory of organic products from food to household cleaning suppliers. Sign up for our catalog and see for yourself what we have to offer. Let us help you make your organic online store a success.