What Are The Best Dropshippers In Los Angeles?
Los Angeles: the "City of Angels" and the entertainment capital of the world. It's an incredibly famous city with lots of industry and economic opportunities.
When people think of Los Angeles, they think of TV, movies, music, aeronautics, fashion, tech, and tourism. However, there are other businesses that thrive there, including plenty of dropshippers to choose from.
Finding the right dropshipper – or dropshipping supplier – is crucial to the success of your online store. First and foremost, they need to offer the types of products you want to sell at the right wholesale prices.
That being said, your dropshipper's location is also important. Although dropshipping allows you to work 100% remotely, there are still tons of benefits to choosing a US-based dropshipper versus one overseas.
If you're looking for a dropshipper that's located in Los Angeles, you thankfully have a few options that provide some great products and excellent dropshipping services. That being said, let's take a look!
Here's a table of contents to make it easier for you to navigate the post:
What Is A Dropshipper/Dropshipping Supplier?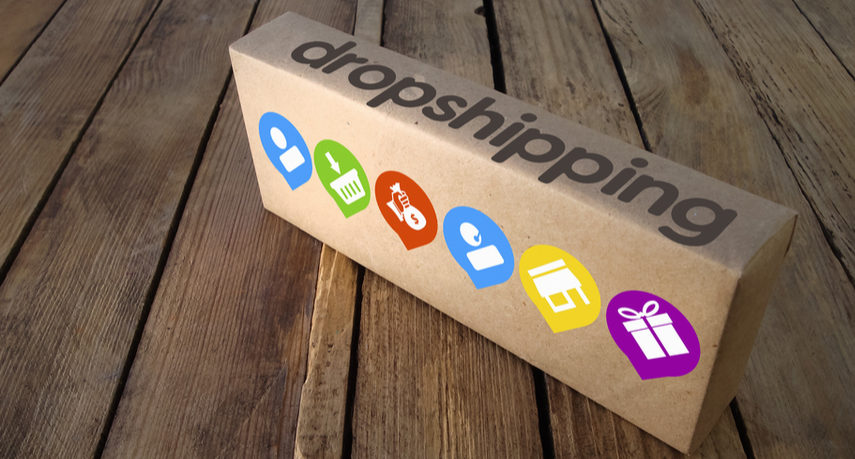 Before we go further, let's just review some basics. First and foremost, the terminology can get a little confusing at times, but in this context, dropshipper means the same thing as dropshipping supplier.
In fact, there are quite a few terms that all apply to the same thing:
Dropshipper
Dropshipping supplier
Distributor
Supplier
Wholesaler
Wholesale dropshipper
All of these are used to describe the company that provides products at wholesale prices and dropshipping services to retailer/reseller – in this case, you. However, wholesalers or suppliers are more general terms that don't necessarily include dropshipping services.
Next, let's talk about what a dropshipper/dropshipping supplier does and why they're so crucial to your success.
First of all, dropshipping is an online retail model in which you – the retailer/reseller – holds no inventory. Instead, you choose a dropshipper/dropshipping supplier and they handle the storage, packing, and shipping of all products to the end customer.
As you can imagine, a dropshipper is extremely important! As a matter of fact, you should think of your dropshipper like a business partner – they need to be top-notch and have a great selection of products.
RELATED ARTICLES:
Why Should I Choose A US-Based Dropshipper?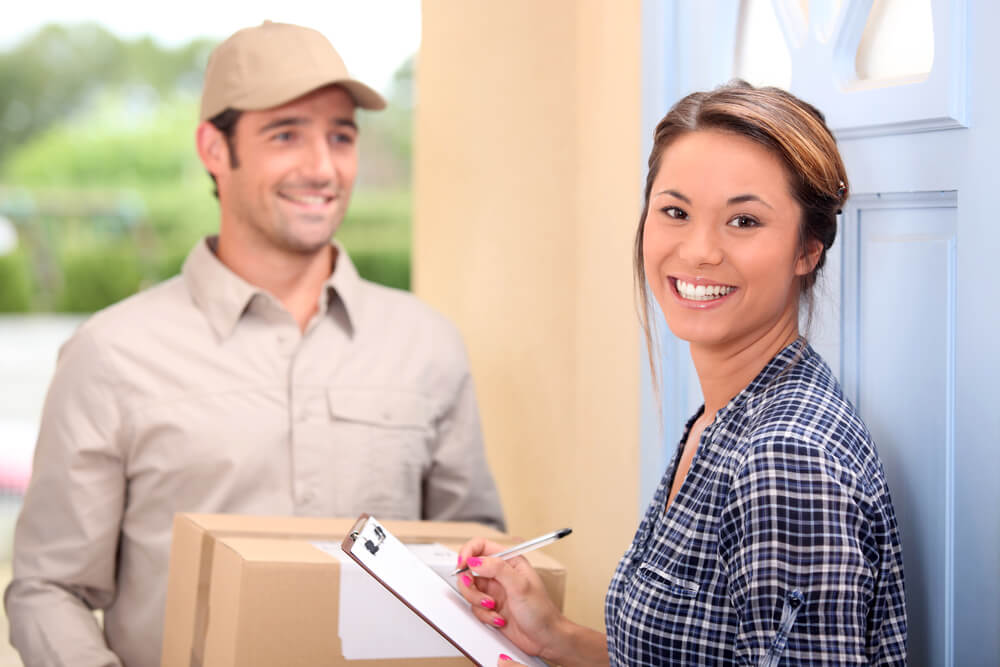 The Ecommerce market is truly global – you can be a shopper in Europe and buy products from a US company with warehouses in Asia. These transactions are virtually instant and the goods can be shipped all over the globe, crisscrossing countries and going over borders.
As a result, there are dropshippers located all over the world. For instance, there are quite a few dropshippers/suppliers that are based in China, where the products tend to be cheaper.
While this may work for some retailers, choosing a dropshipper based in China has some major drawbacks, including:
Language barrier. Due to the lack of native English speakers, it may be difficult to communicate complex supply and transactional problems.
Poor customer service. Chinese dropshippers/suppliers tend to have a pretty poor reputation when it comes to customer service.
Limited return/refund policies. Many Chinese suppliers have return policies that are limited and/or highly ineffective.
Long shipping times. According to research, 87% of online shoppers consider shipping times when deciding to make a purchase online.
Higher shipping rates. Since the packages have to travel further, it'll cost more to actually ship the products to the end consumer.
Lower quality products. While it's true that the wholesale prices are lower, Chinese suppliers usually carry lower quality products.
Lack of brand-name products. Chinese suppliers frequently don't carry premium brands that consumers know and love.
Poor website design. The websites for Chinese suppliers usually have lower functionality and are less intuitive than US-based suppliers.
As you can see, there are a ton of reasons to choose a US-based dropshipper!
Ideally, they'll have multiple warehouses throughout the country, including major cities like Los Angeles. This keeps shipping and handling times lower, resulting in happier customers who get their products sooner.
RELATED ARTICLE: Best Made In USA Wholesale Dropshippers
Top Dropshippers/Dropshipping Suppliers In Los Angeles
So you've decided to go with a US-based dropshipper – that's definitely the right move! As we discussed above, there are so many benefits to working with domestic dropshippers.
Remember, dropshippers with multiple warehouses/distribution centers will have the shortest delivery times for your orders.
If you're looking for dropshippers located in Los Angeles, there are quite a few to choose from. Some of these double as wholesalers as well as dropshippers, whereas some are exclusively dropshippers.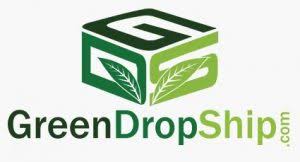 GreenDropShip is a US-based dropshipper with multiple warehouses/distribution centers, including Pennsylvania, Chicago, and sunny Los Angeles! We can get your products faster to your customers faster, all the while keeping everything fresh and in perfect condition.
We specialize in natural and organic brands, with thousands of premium, specialty, and gourmet products. This includes:
Health and wellness
Vitamins and supplements
Skincare
Hair care
Food and beverages
Baby products
Household items
Cleaning supplies
Essential oils and aromatherapy
Pet products
Plus, we are both a dropshipper/dropshipping supplier and wholesaler, meaning we offer both dropshipping services and the ability to buy in bulk.
We also offer a Shopify app that makes it easier than ever to automate your dropshipping store and add any of our premium, specialty, or gourmet products with just a single click.
Price: Annual membership is $149.00
This is a US-based dropshipper for women's apparel. They offer over 5,000 premium items for all sizes of women, shipped from their warehouse in Los Angeles.
Since they're located in one of the world's fashion capitals, My Online Fashion Store keeps up with the trends and the latest developments in the world of women's apparel. In fact, they add 100 to 200 new styles every week.
Membership includes free return service, email alerts for stock updates, marketing materials, and automated integration with major platforms.
For a one-time fee of $99, their developers can build a fully-functional Shopify store for online resellers.
Price: $19/month for non-Shopify store owners and $29/month for Shopify store owners.

Located in Los Angeles, the fashion capital of the West Coast, Immediate Apparel is a B2B apparel company operated by owners who have been in the apparel industry for over 40 years.
They carry a vast variety of designer wholesale clothing for companies at affordable prices.
They also have a Dropship Program for qualified clients, meaning that they are both a dropshipper and a conventional wholesaler.
Price: Contact the company to find out if you qualify for their Dropship Program.

This Los Angeles-based dropshipper and wholesaler specializes in women's clothing of all sizes. It offers thousands of clothing products through their dropshipping program for online retailers interested in selling women's apparel.
Plus, they also offer to create a turnkey website for new online retailers at minimal costs.
Their extensive line of products includes clothing, jewelry, shoes, accessories, and kids' items.
Price: Contact the company to learn more about its Dropship Program and its prices.

Located in downtown Los Angeles, in the very heart of the fashion and garment district of the city, this wholesaler and dropshipper offers woman's apparel.
With over 15 years experience, they provide the latest styles and fashion trends at affordable wholesale prices. Their in-house styling team understands how important it is for women to look their best without breaking the bank.
This includes everything from fitness apparel, to casual wear, to intimates, and even plus sizes.
Price: You'll have to apply to get approved for their Dropshipping Program.

Based in the heart of the Fashion District in Downtown Los Angeles, this wholesaler/manufacturer produces their own pieces and ships them to vendors/retailers all around the world.
They also offer dropshipping services, making them a premium dropshipper if you want to sell their products in your store. They specialize in smart, simple, elegant, and timeless designs for women of all ages, sizes, and tastes.
Simplicitie started 25 years ago providing designs for today's most popular brands, and now is bringing the same quality, awesome service, and unbeatable prices with their own name.
Everything is made in the USA in their factory in downtown Los Angeles.
Price: $29 per month
A4 Apparel is a dropshipper and wholesaler located in Vernon, just outside of downtown Los Angeles. They specialize in athletic apparel for men, women, and children.
Their extensive line of products includes apparel and clothing for baseball, softball, soccer, basketball, football, track/field, and outerwear. They also offer basics like plain tees and hoodies made from the highest quality cotton and other materials.
Price: You have to apply to become a dealer and then you can join their Dropship Program.

Located in Los Angeles, Sunrise Wholesale is a huge player in the dropshipping game. They offer thousands of wholesale products to choose from, including name-brand electronics, home, and garden decor, toys, candles, kitchen, office, tools, and more.
The company also provides an excellent dropshipping program for all of its products. This includes a 7-day free trial period for their dropshipping program.
They also offer same-day and next-day shipping, access to product feeds, daily email alerts on new products, automation in major marketplaces, custom software applications, integrations, and workflow solutions for online retailers in their dropshipping program.
Price: For information about dropshipping membership fees after the 7-day free trial, contact the company directly from the contact information listed on their website.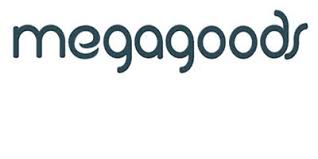 This LA-based dropshipper is another major player in the dropshipping industry. Megagoods specializes in electronics, although they also offer thousands of products ranging from household items, toys, car stereos, and car accessories.
The company's dropshipping services include delivery to customers with the retailer's name or retailer's website's name.
Because the company offers mostly electronic products, it has comprehensive and detailed shipping guidelines. So it's important to read this information thoroughly before you decide to sell their products. You can find the shipping guidelines on the FAQ section of their website.
Price: Dropshipping with Megagoods requires a monthly membership plus a drop-shipping fee of $1.50 per order.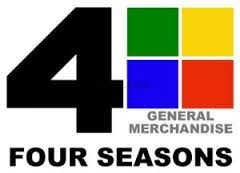 Four Seasons is another LA-based company that touts itself as the largest dropshipper/wholesaler of general merchandise on the West Coast. This dropshipper features discount items like dollar store goods and party supplies.
They also carry an extensive inventory of bath goods, kitchenware, health items, and beauty goods. They also offer some premium brands like Disney for kids.
Price: If you're interested in joining the dropshipping program, contact them directly for more information. You can find their contact info on the website.

CBD For The People is a LA-based dropshipper that offers an extensive line of CBD products for health and wellness. They also feature CBD skincare products and other items such as tinctures and edibles.
According to the company, while many CBD cartridges contain chemical carriers that can be harmful, all of their cartridges are 100% organic for maximum potency. Plus, their tinctures are made with raw CBD extract and organic coconut oil with no artificial flavors.
CBD For The People offers a dropshipping program for interested online retailers. However, that information is not listed on their website. Use the contact info they have provided on the website to find out more about dropshipping their products.
Price: Contact the company for price details on their dropshipping program.
Is GreenDropShip Only Based In Los Angeles?
That's a great question! Well, the answer is: No, we're not only based in Los Angeles.
Los Angeles is just one of our locations within the United States. As a matter of fact, LA is where we have one of our fulfillment centers. This effectively means that we have a warehouse within the City of Angels and ship orders out from this location.
In order to keep our shipping and delivery times as short as possible, we actually have multiple fulfillment centers throughout the country, including Chicago and Texas.
RELATED ARTICLE: How To Handle Shipping Times When Dropshipping
By doing so, we ensure that our members and their customers don't have to wait forever to get their orders delivered. In Ecommerce, this is an absolutely crucial contributing factor to overall user satisfaction.
In fact, according to a 2016 report by Dotcom Distribution, 87% of online shoppers specified that shipping speed was a key factor when deciding whether or not to shop with a particular online store or Ecommerce brand again.
By having multiple fulfillment centers throughout the country, including Los Angeles, GreenDropShip is the kind of dropshipper that can keep things snappy and keep your customers happy.
RELATED ARTICLE: Best Items To Dropship In 2022: Over 125 Of The Hottest Products!
Choose GreenDropShip As Your Los Angeles Dropshipper!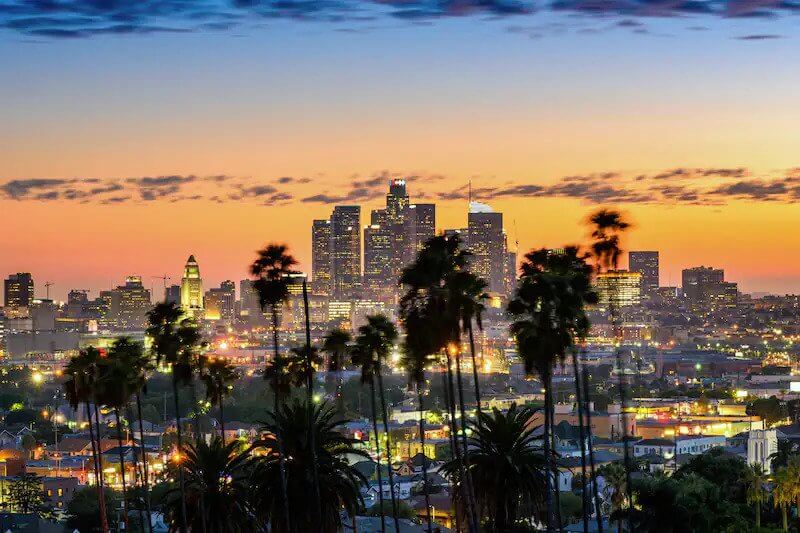 GreenDropShip is an innovative, easy-to-use, and reputable dropshipper and wholesaler with warehouses/distribution centers in Los Angeles, Pennsylvania, and Chicago.
We also offer a Shopify dropshipping app for seamless integration to your online store, allowing you to add products with just a few clicks and no spreadsheets.
If you'd rather not use the dropshipping app, then you can still use our product feeds to easily add products to your Shopify, WooCommerce, or Amazon/eBay stores.
We have a huge selection of premium, specialty, and gourmet products for our members, including:
General health and wellness products
Seasonal items, including summer products
Vegetarian, vegan, and plant-based groceries
Various groceries, including beans and rice products
Beverages like energy drinks, juice, natural soda, and bottled water
Caffeinated drinks like coffee, yerba mate, and wholesale tea
Organic sugar, honey, and natural sweeteners like Stevia or monkfruit
Dairy and plant-based milk, including soy, oat, almond, and rice milk
All kinds of snacks, including gourmet chocolate, candy, and exotic snacks
Baking ingredients, including flavor extracts and different types of flour
Cooking ingredients, including seasoning, herbs, and spices
Sauces, marinades, and dressings
Vitamins, supplements, minerals, and digestive aids
Meal replacements, protein powders, and weight loss products
Skincare, hair care, and beauty products, including black hair care items
Baby products, including food and diapers
Home goods like detergents, soaps, hand sanitizer, and cleaning supplies
Pet food, pet treats, and supplements
Essential oils and aromatherapy diffusers
Become a dropshipping member and we'll store, pack, and ship your orders to your customers!
Join GreenDropShip today and start making sales!