Oberlo Is Shutting Down! How To Choose A New Shopify Dropshipping App
An end is only a beginning in disguise. – Craig D. Lounsbrough
Have you heard the news? The sun is setting on the Oberlo app; its days are numbered. It's been booted out of the Shopify app store and will be permanently shut down in June of 2022.
Truth be told, it's the end of an era. It's a massively popular dropshipping app with a huge following, so what's everyone going to do? They'll need to find an acceptable replacement supplier and app!
Oberlo shutting down is probably surprising for many merchants and dropshippers, but it doesn't necessarily have to be bad news. When life gives you lemons, you make lemonade, right?
Now is an opportunity to find some new Shopify dropshipping apps that can provide you with products you want to sell in the niches that have the lowest competition and highest profits.
In this post, we're going to discuss Oberlo shutting down, alternatives to the Oberlo app, choosing a narrower niche, why US-based suppliers are better than overseas suppliers, if DSers really is the best replacement, what to look for in a supplier, and the GreenDropShip Shopify app.
To make it easier to navigate this post, you can use the links below:
Is Oberlo Really Shutting Its Doors?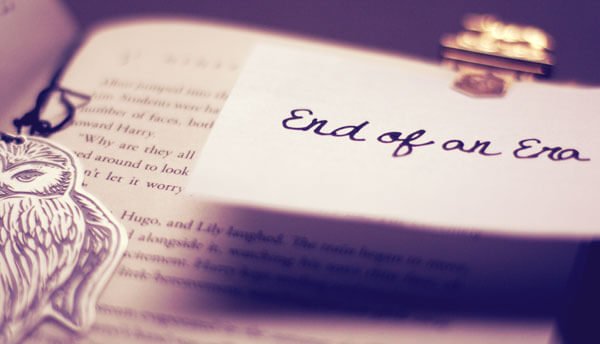 Yes, it is! The Age of Oberlo is coming to an end, which is significant considering just how massively popular this app was with Shopify merchants.
While it may come as a shock to many online entrepreneurs and dropshippers, it's absolutely true.
That being said, let's take a look at the precise timeline of events:
1) The Oberlo App Has Already Been Delisted!
As of June 2022, the Oberlo app has already been delisted from the Shopify App Store for the past couple of weeks.
In fact, Shopify removed the app on May 12, 2022. This means that merchants have not been able to download the Oberlo app since that time.
This also means that May 11, 2022, was the last day that you could install the Oberlo app and create a new account. As a result, there have been no new Oberlo app users since that period of time.
Additionally, if you uninstall the app from your Shopify store after May 12, 2022, then you won't be able to install it again. It's gone forever!
You'll also lose all your historical data, including order history, so make sure that's all backed up and secure.
2) When Will The Oberlo App Stop Working?
Although the Oberlo app was delisted on May 12, 2022, it'll actually stop functioning fully on June 15, 2022. Essentially, that date is the complete shutdown of Oberlo.
Shopify will automatically remove the Oberlo app from your store admin on that date, essentially making it disappear. Remember, once this happens, you won't be able to access your historical data anymore.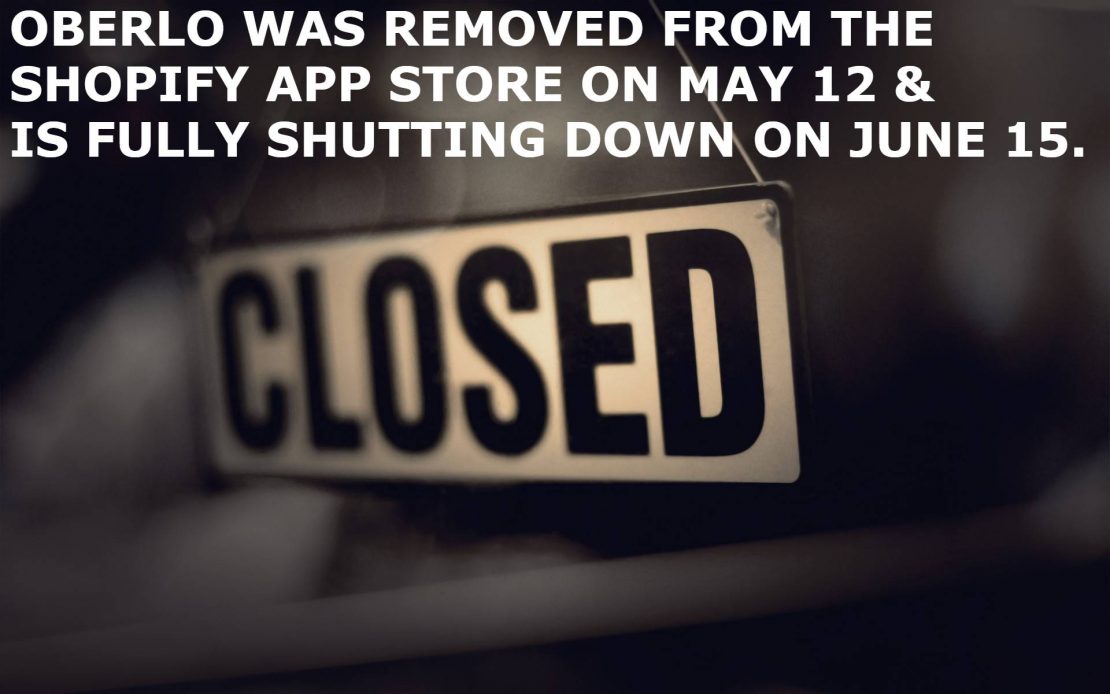 If you're a Shopify merchant who already uses the Oberlo app, that means you'll have to find a suitable alternative as quickly as possible!
This means that you'll have to secure a new dropshipping supplier, preferably one with a Shopify app to make your store more automated and efficient.
Plus, you'll have to decide if you want to continue selling the same brands and products that you were with the Oberlo app.
For many Shopify merchants, choosing a new dropshipping supplier and app means that they're starting fresh, with a partially or completely new product selection.
RELATED ARTICLES:
Why Is Oberlo Shutting Down?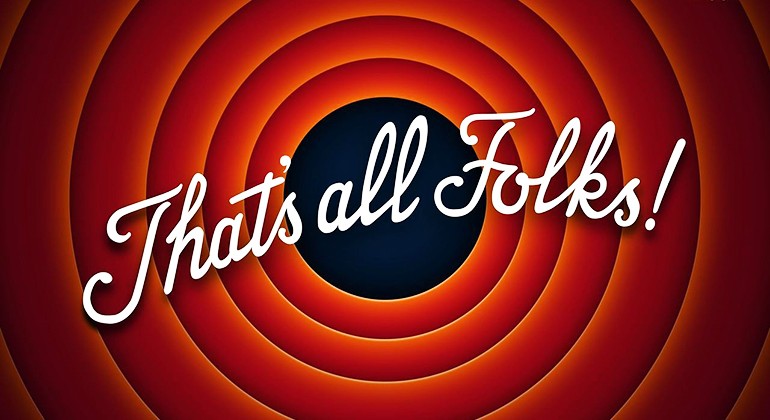 Unfortunately, there is no clear answer to this question. In fact, neither Oberlo nor Shopify have explicitly stated why this popular dropshipping app is ending.
By most accounts, it was Shopify's decision to stop using Oberlo, although we still don't know the exact reason why. We just know that Shopify's top priority is always doing what is in the best interest of merchants.
Plus, the Oberlo FAQ states that: This product deprecation, which is a routine occurrence, is in pursuit of providing merchants with the best solutions to reach their customers wherever they are.
That being said, there are some theories in the dropshipping community. These include:
The application programming interface (API) was not frequently used by merchants.
Oberlo relied most heavily on a Chrome extension that wasn't terribly popular with users.
The Oberlo app was changed constantly by developers, thereby making it less user-friendly.
There was poor communication with users and merchants about major updates or changes.
Shopify is growing its Shopify Fulfillment Network and Oberlo had become redundant.
At the end of the day, we're not entirely sure why the sun is setting on the old Oberlo App – there's never been any official explanation.
Once it's gone, there will be plenty of suppliers with apps that can help merchants like you build ultra-successful and profitable Shopify stores. You just need to find the right one for you.
What If I Already Use Oberlo For My Shopify Store?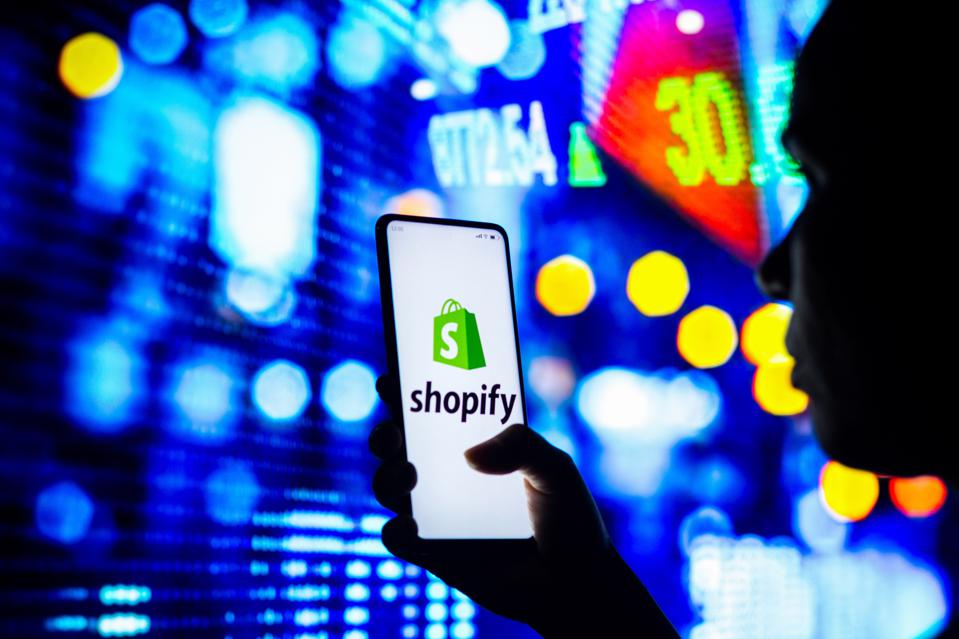 It's pretty simple: you'll need to find a new dropshipping supplier! Of course, they need to provide full and easy integration with your Shopify store.
However, it's absolutely ideal if you choose a dropshipping supplier that has an already functioning Shopify app! This will ensure that you can automate your dropshipping store and make your workflow that much smoother.
It also makes it easier to add products without having to deal with cumbersome and tedious spreadsheets.
In other words, an app streamlines the process, giving you – the merchant – more time to focus on things like marketing and connecting with the customers.
RELATED ARTICLES:
What's The Best Alternative After The Oberlo App Shuts Down?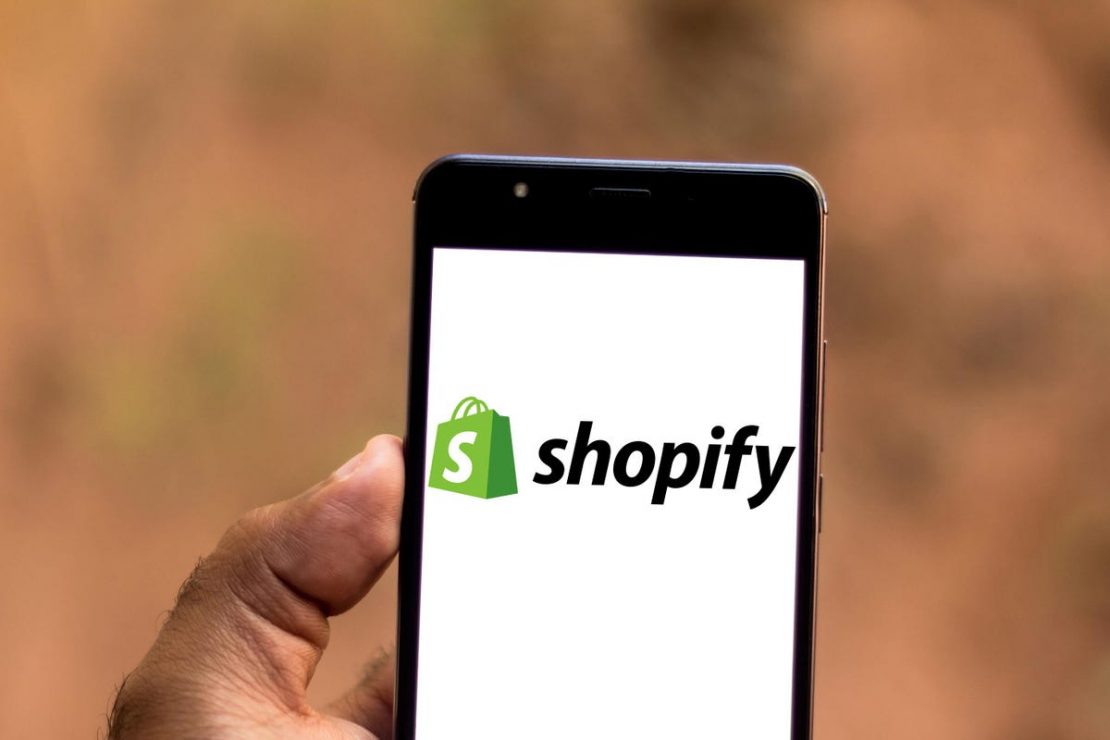 Shopify has been suggesting that merchants who currently use Oberlo should transition to a dropshipping platform called DSers.
However, as we discuss below, as great as this platform is, it's not necessarily the right choice for every merchant. As a result, we're going over some alternative options.
For instance, some other suppliers to choose from include:
Additionally, GreenDropShip is a killer choice that's both a dropshipping supplier and wholesaler. This means that you can use both dropshipping and bulk-buying when working with us.
We have multiple fulfillment centers in the USA and carry thousands of natural and organic items in categories like groceries, home goods, baby products, haircare, skincare, pet products, essential oils, and vitamins and supplements.
We also offer a Shopify dropshipping app – add any of our premium, specialty, or gourmet products with just a single click and no spreadsheets!
If you'd rather not use our Shopify app, then you can still use our product feeds to easily dropship goods on Shopify, WooCommerce, or Amazon/eBay, thereby giving you some options.
1) Why Is A Domestic Supplier Better Than One Based In China?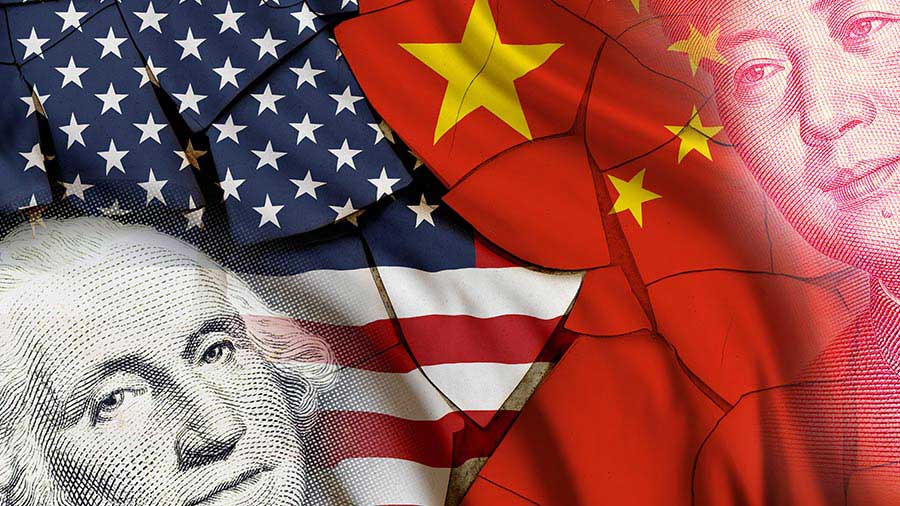 Choosing a supplier based in the USA is almost always preferable to choosing one that's based overseas, especially if you're planning on building a store and brand identity that's in the retail game for the long haul.
While it's true that overseas suppliers usually charge less, especially if they're based in China, there are some serious disadvantages to using suppliers outside of the USA.
They include:
Packing and shipping times are considerably longer.
Most products are of lower quality.
Many of the brands are generic or counterfeit.
There's a significant language barrier when interacting with the supplier.
Customer service is generally lacking and inferior to US suppliers.
The warranty, return, and refund policies are extremely confusing and ineffective.
You're providing online shoppers with a worse user experience (UX).
You have little to no control over the product quality or brand identity.
As you can see, those are some pretty compelling reasons!
That means that merchants like you should definitely try to get a domestic supplier, even if their wholesale prices are a little higher. Trust us, in the end it's totally worth it!
RELATED ARTICLES:
2) DSers Connects Shopify Merchants To AliExpress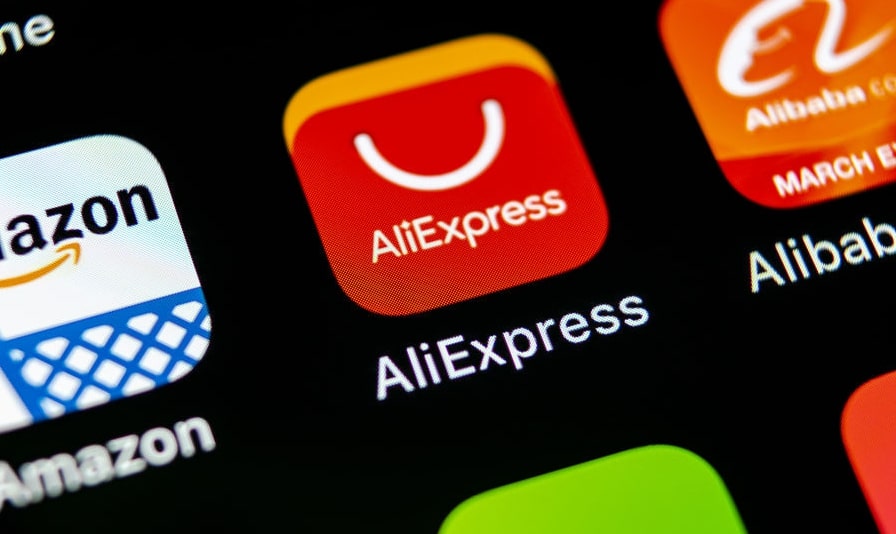 Now that Oberlo is shutting down, Shopify suggests using another dropshipping solution called DSers. This is an official eCommerce solution for dropshipping AliExpress products.
Owned by the AliBaba Group and based in China, AliExpress isn't exactly a dropshipping supplier. It's a marketplace for merchants, online shoppers, and resellers.
However, it's popular with dropshippers because it has no minimum order quantity (MOQ), unlike its parent company AliBaba.
If AliExpress isn't a true dropshipping supplier, what are they exactly? They do what's known as online retail arbitrage – a reseller sources a product from a website and then sets the retail price higher to sell elsewhere.
This means that AliExpress has hundreds or even thousands of sellers that vary widely in the quality of their goods and service. In other words, these resellers can list products directly from various suppliers, almost all of which are based in China.
This is different than a true dropshipping supplier in which you source items directly from the supplier, minus the price markup.
True dropshipping differs from retail arbitrage in that it fosters a direct working relationship with the supplier or distributor. You – the merchant – get goods from your supplier at a lower price (the wholesale price) that's not available to the public (the retail price).
3) Is DSers Really The Right Choice For Me?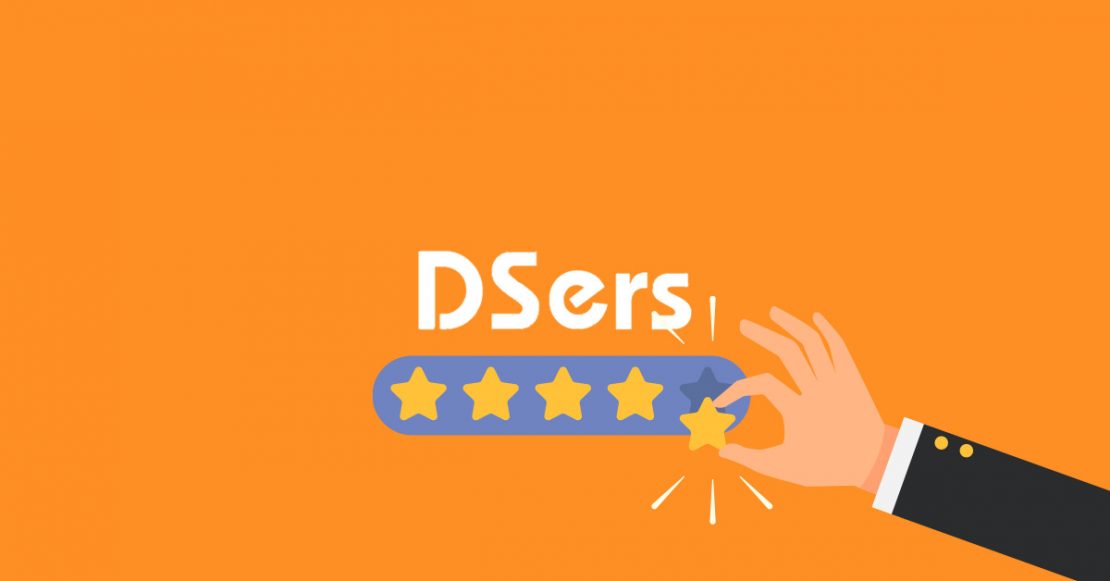 While some retailers will definitely be happy with transitioning to DSers, it's arguably not the right fit for a lot of the merchants that'll be leaving the Oberlo app.
First and foremost, its paid plans are pretty pricey. It's true that they have a Basic Plan that's free, but it's totally bare-bones and isn't well equipped for you to build a really successful dropshipping store.
Beyond that, they have the following plans:
Advanced Plan. $190.80/year or $19.99/month.
Pro Plan. $478.88/year or $49.99/month.
Enterprise Plan. $4,788/year or $499/month.
As you can see, they're definitely not cheap!
Plus, DSers has some other disadvantages like:
A user interface (UI) that's more complicated and hard to use.
The mapping system is hard to understand and tricky to navigate.
It's tedious to update previously added products in the database via Auto Update.
Aside from WooCommerce and Shopify, DSers doesn't support any other eCommerce platforms.
It's not optimized for mobile devices – this is significant since 72.9% of eCommerce sales are mobile.
DSers connects merchants with AliExpress, meaning that they would be working with suppliers based in China.
While DSers is certainly a dynamite platform with an awesome app, it's not necessarily the right choice for every Shopify merchant. This is especially true for merchants who are looking to focus on a narrower niche rather than selling a wide variety of items.
Finally, it's important to point out that DSers is used for dropshipping from AliExpress. Since AliExpress is not a domestic supplier and is actually based in China, it's not the right choice for every merchant.
In fact, there are plenty of Shopify merchants on the lookout for some alternatives now that Oberlo is ending.
4) Should I Choose A Dropshipping Supplier In A Narrower Niche?
Ultimately, this depends entirely on you and your needs as a Shopify merchant. But for a lot of merchants, this isn't such a bad idea.
Choosing a narrower niche – plus a dropshipping supplier that works within that niche – pays bigger dividends over the long term than having a broader range of products available.
RELATED ARTICLE: How To Find the Best Dropshipping Niches
That being said, finding a narrower or smaller niche effectively lets you:
Pursue a target market with less competition.
Become an expert in a category or subcategory of items.
Act as a trusted source for curious online shoppers.
Sell brands or products that you personally care about.
Turn one-time visitors into loyal customers.
It's certainly not such a shabby idea to go after a narrower niche. But how do you find a good one?
You've got a couple of options, but you should definitely start with Google Trends to research the overall market. That'll let you identify trends on the macro level so you can then focus on a narrower cross-section of the market.
You should always search for the perfect niche while also doing comprehensive product research. That'll allow you to identify brands and products that have lots of earning potential.
Finally, there are other tools that you can use to find the perfect niche and products. Jungle Scout's Opportunity Finder is definitely the superstar when it comes to this kind of research, although you'll have to pay to use it.
To help you get started, we've included some blog posts below about current eCommerce trends.
RELATED ARTICLES:
What Do I Look For In A Shopify Dropshipping Supplier?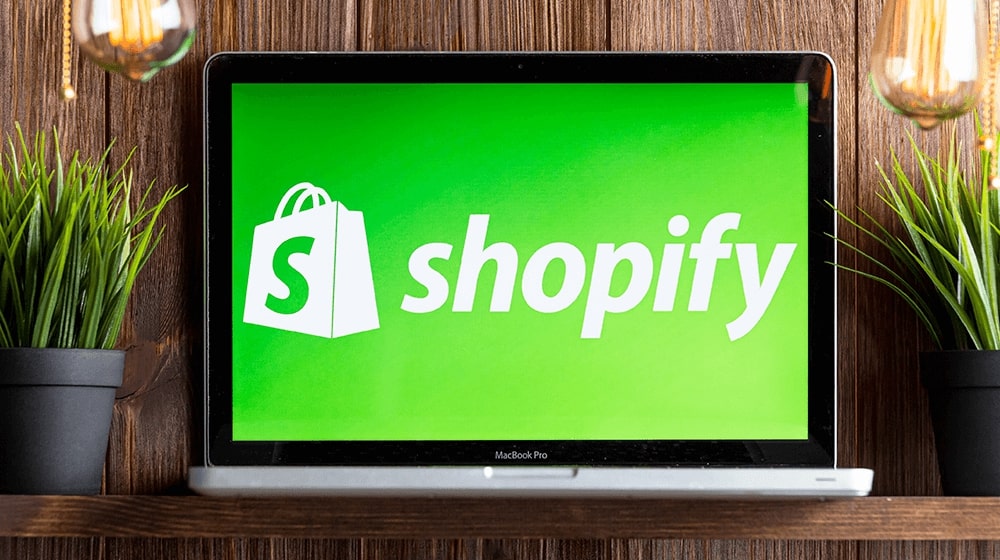 Now that Oberlo is going the way of the dodo (extinction), you'll have to find a new Shopify dropshipping supplier.
You'll definitely want to find one that offers a fully functioning Shopify app or – at the very least – full integration with the Shopify platform. This is usually achieved via product feeds or the ability to export/import all necessary data.
There are some dropshipping suppliers that also function as wholesalers. This means that you can use a hybrid business model: dropshipping plus bulk-buying.
You get the best of both worlds. To keep your risks minimal, you can test out new products via dropshipping. If they sell well, order them in bulk and hold on to that inventory.
If they don't sell well, then it's no sweat! You're never stuck with the unsold surplus since dropshipping means that you only order what the online shopper buys.
RELATED ARTICLE: How To Find Cheap Wholesale Products For Resale
That being said, the perfect Shopify supplier should always have:
Brands and goods that are in high demand by shoppers.
New and emerging brands that aren't a saturated market.
Competitive fees for dropshipping membership.
Reasonable and affordable wholesale prices for goods.
Packing and shipping that's fast, efficient, and reliable.
Helpful tools to optimize your store, including Shopify apps.
Additionally, to help you identify the right Shopify supplier for you, make sure you ask the following questions:
Do they offer dropshipping services?
What's the cost of using these services?
Do you pay per-transaction fees or membership?
Are there any additional fees? If so, what are they?
Do they have a Shopify app? If so, what's the cost?
Without the app, is there still full Shopify integration?
Are they also a wholesaler and sell goods in bulk?
What's the refund and return policy?
Is their customer service available 24/7/365?
Do they only carry items in a specific niche?
Finding the right supplier is absolutely vital to building a profitable and successful Shopify store, so definitely don't rush this process!
RELATED ARTICLES:
Is The GreenDropShip Shopify App The Best Alternative To Oberlo?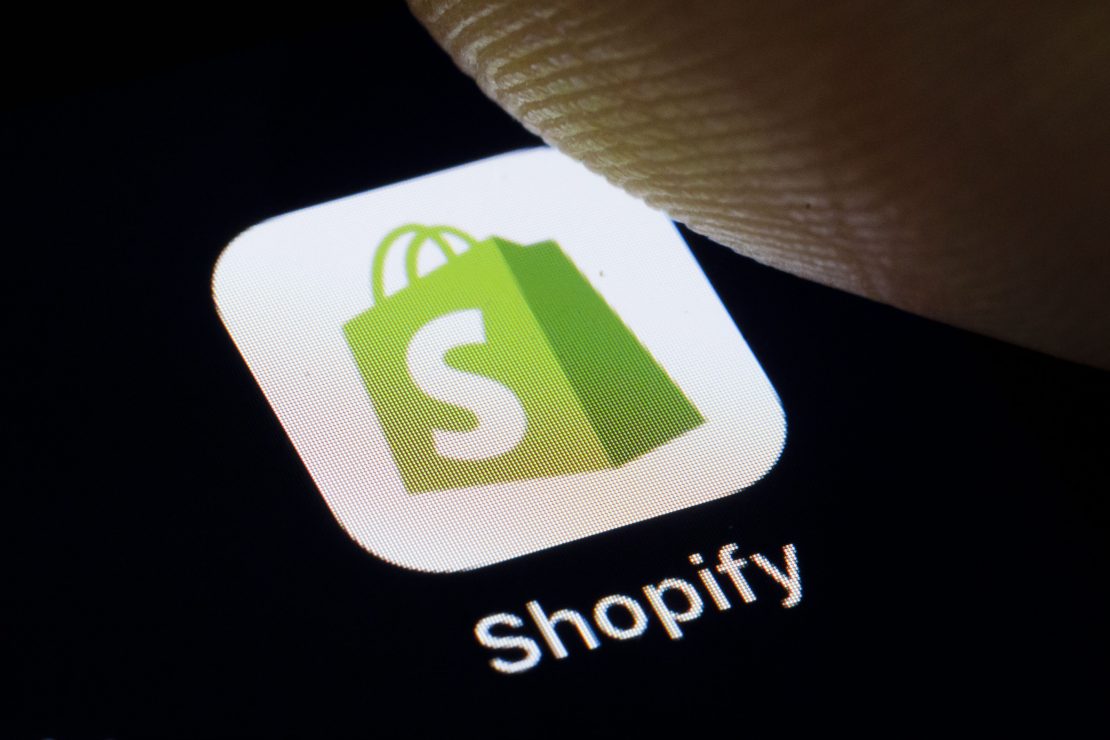 That depends on the merchant and what they want from their Shopify store. If they're looking to sell within the natural and organic niche, then yes, it absolutely is!
Plus, if they want to work with a US-based, domestic supplier rather than one that's based in China, then the GreenDropShip is certainly the superior option, especially when compared to DSers.
Of course, picking Shopify as the eCommerce platform for your dropshipping store is a great idea. That's because it's easy to use, intuitive, secure, convenient, and cost-effective.
As a result, building a sweet and sleek-looking store is a breeze. If you're working in multiple niches, then you can even build multiple stores easily.
RELATED ARTICLE: Top 10 Shopify Dropshipping Tips You Need to Know
Another major benefit of the Shopify platform is its app store. There are so many apps to choose from, including design apps, upsell/cross-sell tools, trust badges, and customer reviews apps.
Some apps increase automation in your store, thereby making it easier to set up and more efficient to operate. This can also result in greater profits, especially in the long run.
GreenDropShip offers its own Shopify dropshipping app! It's perfect for optimizing your eCommerce store and fully integrates with any other Shopify apps.
Plus, choosing GreenDropShip means that you can:
Access our impressive inventory of brand-name premium, specialty, and gourmet products.
Sell top-quality, USA-made natural and organic products in your Shopify store.
Choose from multiple niches, including food, beverage, personal care, home goods, baby products, and wellness.
Pay wholesale prices that are reasonable and competitive.
Target socially conscious consumers with vegan, sustainable, Fair-Trade, non-GMO, or cruelty-free goods.
Take advantage of the high-resolution product images to create your listings.
Use our informative product descriptions to write your own for SEO and brand-building purposes.
Rely on our awesome customer support to help you any time with anything.
Sell groceries on Shopify – as of June 2022, GreenDropShip is the only supplier that offers this option.
The GreenDropShip Shopify app also offers the following features:
1) Adding Products With Just One Click
Uploading products to sell into your Shopify store can be a real pain in the neck. It can be extremely tedious and take forever, especially if you operate a high-volume store with multiple niches.
Going through and adding each product manually will seriously diminish your productivity and efficacy!
The GreenDropShip Shopify app offers single-click and bulk importing features. This makes the whole process way faster than the old way. Plus, the app interface is intuitive and easy to use.
2) No Need To Use Spreadsheets
If there's no app available, lots of merchants and online retailers will use large, bloated spreadsheets to track all the vital product and inventory information.
Since the GreenDropShip app allows you to add and update products with just a few clicks, you don't need to deal with the enormous hassle of managing these monster spreadsheets.
In fact, you could hypothetically stock your entire store – even if it's huge – via an Import List. This also makes your Shopify store much more easily scalable, so you can quickly meet growing demand from customers.
3) Inventory Syncing That's Simple & Automated
In addition to uploading products to sell, inventory management can be an incredibly time- and energy-intensive task, especially if you have a large selection of items for sale or if you operate multiple stores.
Once again, this will clobber your productivity and likely eat into your profit margins.
Our Shopify app provides automated inventory syncing, including stock level and pricing updates. No more scanning tons of product listings and then matching them to what you've already stocked in your store!
4) Rapid & Automatic Order Fulfillment
The whole point of the GreenDropShip app is to increase the automation of your store, including the task of order fulfillment.
With this app, you just need to pay the wholesale price plus shipping costs and GreenDropShip will fulfill your orders automatically.
This gives you more time and resources to focus on marketing or building a recognizable brand identity for the store.
Don't forget that if you want to use this Shopify app, you'll need a GreenDropShip membership, an app subscription, and a Shopify store.
Why Should I Sell Natural & Organic Brands In My Shopify Store?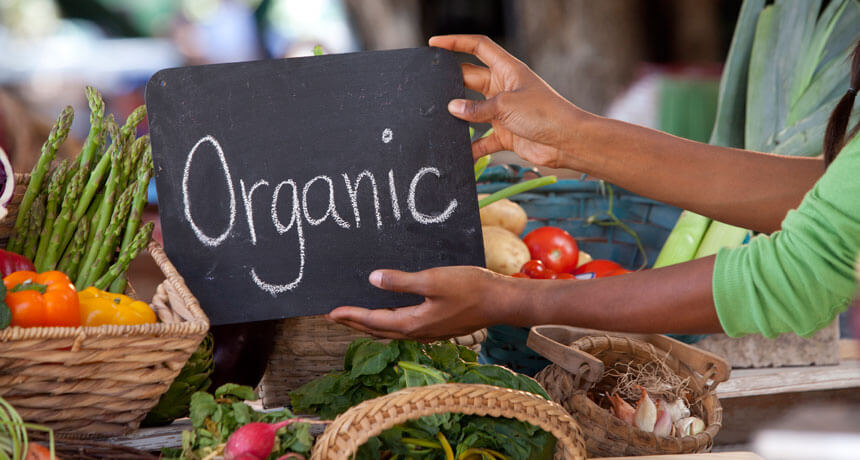 Natural and organic is more than just a fad – it's pretty obvious that these types of products are here to stay.
The consumers have spoken, and they've made it absolutely clear that they love these types of products and will continue to demand them from their online stores.
In fact, nearly 73% of global consumers believe that groceries should be 100% natural. More and more shoppers are turning away from processed foods and embracing organic and natural goods.
Furthermore, some of the top trends for 2022 include:
Vegan and plant-based everything, but especially groceries.
Clean labeling with minimal ingredients.
No artificial additives or ingredients.
Sustainable meat and dairy products.
Food and beverage products that are immunity-focused.
Brands that are mission-based and focused on social justice.
Multiple options available to accommodate all lifestyles or diets.
As you can see, these trends clearly indicate that these types of products are in high demand.
Why do consumers love these natural and organic goods so much? For a variety of reasons, including:
Natural and organic food is perceived as healthier by consumers.
They don't have artificial additives, colors, preservatives, or flavors.
Growing, harvesting, and processing natural and organic food is greener.
Fair-Trade Certified goods mean that the farmers are paid better wages.
There's a global trend towards clean eating and being socially conscientious.
The global organic food market should reach $380.84 billion in 2025.
This global market is also projected to grow at a CAGR of 14.5%.
As you can see, that's plenty of compelling reasons to give the people what they want!
If online shoppers are clamoring for natural and organic products, then make sure you choose a Shopify supplier that has an incredible selection of these kinds of items.
RELATED ARTICLES:
Why Should I Sell New & Emerging Brands In My Shopify Store?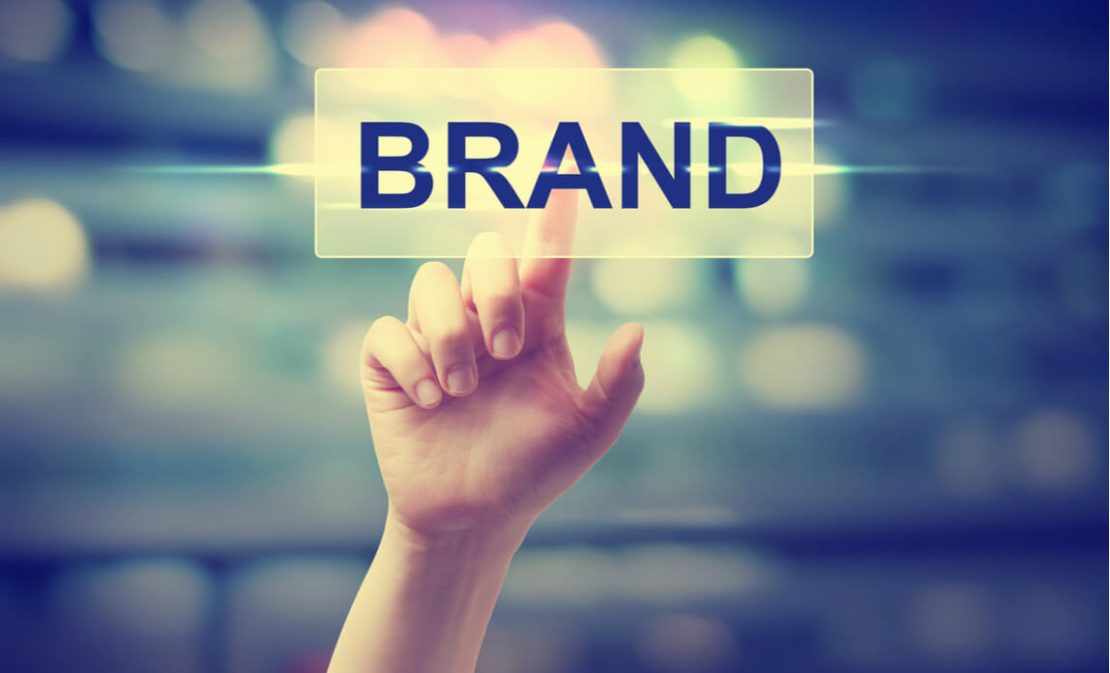 It seems so obvious: Choose the brands that consumers know and love! That makes sense, right? Besides, these products will have much higher brand recognition.
Unfortunately, choosing these types of brands means that you'll frequently find products that have hit total market saturation. In other words, there are too many other merchants selling those exact same products and brands.
In order to break free from the pack, you'll have to:
Keep retail prices as low as possible.
Keep shipping times shorter than the competition.
Unfortunately, when it comes to the eCommerce giants like Amazon or Walmart, it's pretty much impossible to beat them consistently. You might be able to with a product here and there, but you can't maintain a consistent edge over their lower prices and shorter shipping.
RELATED ARTICLE: How To Handle Shipping Times When Dropshipping
So where do we go from here? Try selling new and emerging brands! Although brand recognition will be much lower, that doesn't necessarily mean that it'll be less profitable.
In fact, there are some serious advantages to choosing emerging brands for your Shopify store:
Staying out of saturated markets to be consistently profitable.
Educating curious shoppers about emerging brands and products.
Becoming the go-to source for many of these new brands and products.
Getting ahead of trends to capitalize on growing demand with no competition.
Avoiding direct competition with eCommerce retail giants like Amazon.
Developing the brand identity of new and emerging brands.
Choosing new brands that you're personally passionate about.
Innovating in an online market that sometimes feels stale.
Don't forget that the dropshipping model is inherently low-risk, even with untested emerging brands. It effectively protects merchants from overstating demand, ordering too much inventory, and then getting stuck with an unsold surplus.
Finally, selling new and emerging brands is far more appealing to innovators and achievers.
Choose GreenDropShip As Your Dropshipping Supplier & Shopify App!
Now that Oberlo is shutting down, you'll need to find the right supplier for the job. Luckily, GreenDropShip can be the dropshipping supplier for your Shopify store!
That'll give you access to our Shopify dropshipping app. If you'd rather not use the app, then you can always integrate seamlessly via our product feeds.
We also offer both dropshipping and bulk-buying. This gives you multiple retail models to choose from!
Test new products out with dropshipping and then stock up on the bestsellers by buying in bulk from GreenDropShip. It's a pretty sweet deal – you get to use an innovative hybrid model.
We offer all kinds of amazing products in niches and categories like:
All our products are premium and come from both well-known and emerging brands. This gives you some options when choosing what to dropship on Shopify.
Become a dropshipping member and we'll store, pack, and ship your orders to your customers!
Join GreenDropShip today and start selling!