Wholesale Coffee: Starting An Online Coffee Business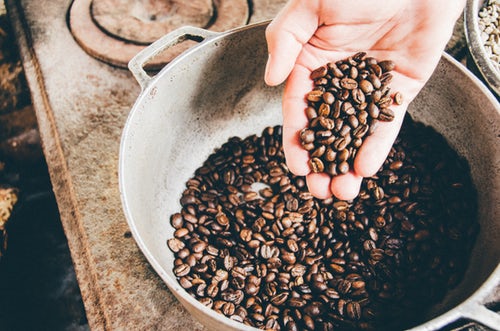 Wholesale Coffee: A Perfect Product For an Online Business
Is great coffee ever out of fashion? Starting your own wholesale coffee business online is an excellent opportunity for good profits and to showcase your knowledge of the most favorite beverages in the country.
In deciding to start an online wholesale coffee business, you'll need to choose your products. Depending on the wholesale coffee supplier that you work with, you can sell anything from coffee beans and ground coffee to coffee roasters and grinders.
It's most likely if you're interested in wholesale coffee beans, you're probably a big fan of coffee. You want to share that passion with customers who love coffee, too. Which leads to choosing your target audience or specific consumers you'd like to target for your business.
When It Comes To Coffee Know Your Customers
Knowing your target audience is important in terms of launching any kind of business. You need to figure out what consumers will be most receptive to buying your products. For instance, if you're an organic food reseller and you decide to introduce wholesale coffee beans to your website, you'll want to focus on customers who have a history of purchasing hot beverage items or an interest in coffee products.
If you start to sell roasted coffee beans on your business and see a big uptick in sales, then you're probably going to want to expand your line of roasted bean offerings. Likewise, if ground coffee suddenly garners a fan base, you'll want to provide more selection of these kinds of coffee products.
Don't forget that you can also offer coffee accessories like grinders, roasters, expresso beans and even expresso machines. The point is to cater to coffee fans on your website. Discover what they really like and expand your product offerings geared towards their tastes. Whole bean brands like Kicking Horse coffee beans are popular among organic food lovers and would make an excellent addition to your website: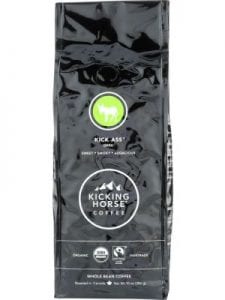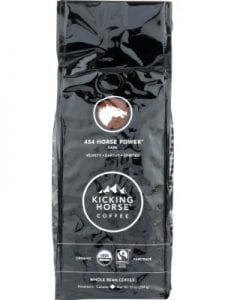 Wholesale Coffee Distributors: Which Kind Works Best For You?
Getting back to coffee distributors. If you're interested in dropshipping coffee you can work with a wholesale coffee supplier who maintains the inventory for you. All you have to do is list the coffee products on your website and when customers order, the product is shipped directly to them. You never have to worry about inventory or delivering product. When researching wholesale coffee suppliers find out if they dropship. Otherwise, you can go the route of purchasing, maintaining and managing your own inventory if you decide dropshipping is not your retail method of choice.
Whatever retail method you choose, wholesale coffee is a very profitable venture for the right reseller. According to Grandview Research, coffee sales soared past $75 billion in 2016. That number has increased significantly since then. Coffee sales are expected to continue at 5.6% year over year until 2024.
This means wholesale coffee can be a reseller's dream in terms of revenue and loyal customers. Check out our catalog for a huge range of quality wholesale coffee products and accessories. Let GreenDropShip help you make your business a success.