How To Dropship On Amazon For Successful Reselling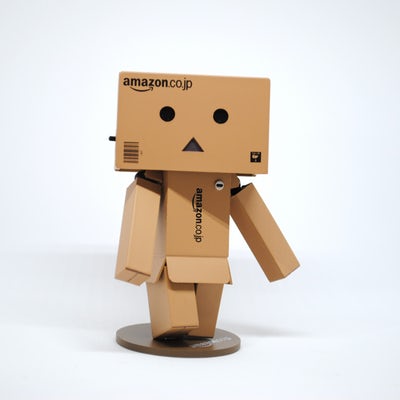 How To Be A Dropshipper On Amazon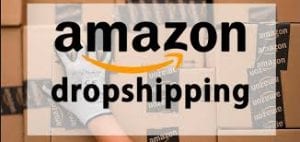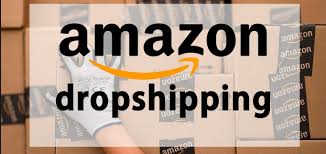 Before we get into the benefits of dropshipping and how to dropship on Amazon, let's define what dropshipping actually is. Dropshipping is a retail fulfillment process in which an online store doesn't maintain inventory or stock of the product it sells. Instead, it buys its products from a third party. Products that are sold are shipped directly to the customer. The online retailer never sees or handles the products.
Benefits Of Dropshipping On Amazon
This method or retailing can be quite beneficial when working with Amazon. Dropshipping with Amazon offers several perks and the potential for a good revenue.
Amazon Has A Huge Network Of Suppliers
Amazon has a huge network of suppliers who it buys items in bulk. The company then warehouses these products ready to ship to customers. And all of this is done through multiple languages since the retailer is global. This puts a dropshipper in the position to grow fast and conduct business worldwide. Another great thing is Amazon employs a huge team of account managers to help guide a dropshipper's business and help develop profit.
The Retail Giant Handles Order Fulfilment
Dropshipping on Amazon means that you don't need to handle inventory and shipping. With fulfillment by Amazon (FBA) you are able to store your products in Amazon's fulfillment centers. Once you get an order from a customer, Amazon will pack and ship your product to the customer.
Amazon Gives You Access To A Huge Audience
Probably the biggest benefit of all is the massive base of Amazon customers. The online retailer has over 300 million active users and counting. This can mean incredible business for a dropshipper. Fact is, Amazon offers the chance to connect with customers that would not be possible if you opened your store on another platform.
Learning how to dropship on Amazon is a smart move and a potentially huge boost to your profits. And here's better news: you can learn how to sell on Amazon for free. It's easy. Let's start here step by step on what you need to do to start dropshipping on Amazon and increasing your profits.
How To Be A Dropshipper On Amazon: A Step By Step Guide
Create An Account
The first thing you'll want to do is create a seller's account on Amazon. You can open an individual seller's account or a professional account. However, with the individual account, you're going to be charged 0.99 cents per item sold. But with the professional account, you're not charged at all. You pay a subscription fee each month plus any small additional fees.
As a dropshipper, the professional is probably the way to go. The 0.99 cents charges on sales can eat away at your profit margins. Plus, most dropshippers have the goal to sell high volume anyway. So it is a better investment to sign up with a professional account.
Registering an account with Amazon is easy. Just go to Amazon Seller's Central (note: include link) and follow the prompts that will tell you what information to input.
Find A Supplier
The next thing you need to do is create a relationship with a reputable supplier. It's important that whatever supplier you're working with, that they can ship directly to the customer. Once that is confirmed, you can then create listings of the products from your supplier you wish to sell. It's easy to find suppliers. You can search online directory websites or do a Google search typing the keywords "wholesale distributors" or "dropshipping supplier" for instance. However, you have to make sure your dropshipping supplier offers Amazon FBA services.
Create Listings
The next step is to create your listings. The good news is if the product already exists on Amazon all you'll need to do is the following:
Search for the item on Amazon.
Make sure the item is correct
Click the "Sell Yours Here" button
Outline the condition of the item for potential customers
Add your price, shipping information, etc.
Add Product Images For New Items
Keep in mind that when adding products to Amazon you'll also have to add product images. Amazon has strict guidelines on product images. More information can be found on the Amazon Seller Central page.
How Does Dropshipping On Amazon Work?
Dropshipping on Amazon is actually a fairly straightforward process. It involves the following:
You get an order on Amazon
You place the order with your supplier, such as GreenDropShip for example.
The supplier ships the product to Amazon fulfillment centers.
Amazon packs and ships the product to your customers.
For more information on FBA dropshipping, please read our article on Amazon FBA.
Dropshipping On Amazon: The Pros And Cons
Now you may think, well, if dropshipping with Amazon is so fantastic, why isn't every dropshipper in the world doing it? Fact is, dropshipping on Amazon works out incredibly well for many. Otherwise, Amazon wouldn't have so many thriving relationships with dropshippers. However, there are pros and they are cons to dropshipping with the online retail giant.
Here are the pros:
Obviously you're working with one of the most recognizable brands in the world. Basically, Amazon is a household name in many languages. You are essentially worry-free from marketing, and SEO, to creating ads or working on building relationships.
Also, as a dropshipper you don't have to concern yourself with keeping inventory or purchasing it ahead of time. Your biggest task is paying the wholesaler for a product once it's sold to a customer. Oh, and let's not forget maintaining your listings and any fees associated with them.
Getting back to your inventory, because it's virtual you can expand your listing for items as much as you want.
Now here are the cons:
You want to make sure your suppliers are well-stocked with the inventory you've provided on your listings. This is a biggie. Because if the product is not available and it happens too many times, you can end up with a suspended or closed account.
However, if you're consistent with product inventory being available, then it can result in you being placed in the "Buy Box." This means among other merchants who sell a similar or same product, your business has been selected by Amazon to encourage customers to buy your product over competitors. It's very lucrative to a dropshipper's revenue growth.
Tips On Increasing Profit Margins On Amazon
You'll more than likely want to do what you can to get profits up. Keep an eye on your business and eventually start focusing on your bestselling items. Possibly trim down low sellers as well. The goal is to see a profit gain. Here are two other ways to help increase your profit margins;
Make Sure Amazon Is Charging You Correctly
It happens. Sometimes you can fall victim to inaccurate charges by Amazon. You'll want to make sure Amazon is charging you correctly for shipping fees. A perfect example is FBA shipping charges do vary. But sometimes item descriptions like the color on an identical product can cause Amazon to charge inaccurately for shipping the item. Weight information could be incorrect. So it's important after selling a product to make sure shipping charges are correct.
Make Sure Your Prices Stay Competitive
Because of so many competitors on Amazon pricing is obviously a big deal. In some cases, dropshippers will be competing with other merchants who are selling the exact same item. No matter how many competitors, you want to price while keeping your profits in mind.
So when it comes to determining pricing for your products always account for your costs such as Amazon fees, shipping, etc. Some resellers use repricing software to help ensure listing prices are competitive and protecting their profit margin.
Verify Catalog Information
Make sure your product information is correct and up-to-date. Wrong information could translate to inaccurate fees.
Again, remove inventory that isn't selling to help decrease any cost and assist in improving profit margins.
In conclusion, there is money to be made on Amazon as a dropshipper. The retail giant makes dropshipping easy and skies the limit in terms of earning potential for an online retailer. With its massive customer base and as well as handling fulfillment for customer purchases, Amazon is an excellent dropshipping partner that most definitely help you grow your business. For more details check out Amazon's dropshipping policy.